3D Text Generator

This is a preview image.To get your logo, click the Next button.

More FlamingText Styles
Hardware setup
The fonts used in the project are a derivitive of the HERSHEY fonts .
All of the original Hershey fonts are available for use.
Font editor 28-05-2019 This is a work in progress Please check back here or on github for up to date information When the font editor is complete you can sign in using a google account and will be able to create & edit fonts as well as choose other user generated fonts that they have allowed for use. Until this RED message above goes away, using the font editor will likely be a dissapointing adventure. The font editor is a complex bit of code and until i'm satisfied that you will be able to use it reliably and not lose your work i suggest avoiding it.
About 3D Writer
This website enables you to create written pages of text using your 3D Printer just by strapping a pen to it.
The easiest way to attach a pen is by using a few rubber bands. Perhaps printing a pen holder attachment would be appropriate
Note: The GCode files generated by this site have only been tested on a Tevo Flash which is a cartesian style printer (Like the Prusa or Creality CR-10). If you have a delta please let me know if this works for you (perhaps there is an issue with my origin not being centered). Use at your own risk; I am not to be held liable for damages incured during the use of this software, my recomendation is to use Pronterface to preview your 3DWriter GCode files prior to printing and keep you finger on the OFF switch for the first few prints.
Original code on GitHub This right here is a brand new version of 3DWriter writen in HTML5/JavaScript. It's free to use and always will be.
Check out my YouTube channel for lots of nerdy/fun projects.
See "About fonts" for more information.
Font editor
If you came here from "About fonts", I told you this would be disappointing.
The short version Be sure to check the settings in "hardware setup" to make sure they match your printer...especially the bed X & Y measurements. If you have an older/home made printer that doesn't go so fast reduce the travel & draw speeds.
Once your pen is attached to your printer, use its inbuilt move functions to find the appropriate pen up & down heights.
If you want more than 1 block of text, click the green "Add text block" button to add more.
When you are hapy with the print preview, click the yellow "Download GCode" button and save it. Load the file in to your printer as you would normally and print it. I suggest having a piece of paper clipped to your printbed using binder clips (as seen in the videos on the About page).
Project Save/Open You may save your current settings and text blocks by clicking File > Save. And open it up again by clicking File > Open Note: This is a HTML5 application and does not use a server backend. Nothing you upload to this page leaves your computer
If you are writing on a birthday card then you can take a photo of it on your printer bed and load it as a background in 3DWriter. This is so you can get all the text alignments right.
The size of your background image must match your printers X & Y dimensions as pixels.
For example... If you have a 200mm x 200mm print bed, the background image should be 200x200 pixels. The background image uses the scale value above the drawing preview. Note: You are only uploading to this HTML page, the background image never leaves your computer.
Please read the instructions on the Github page before making contact.
Get the job done with interactive 3D and AR
Everything your 3D workflow needs
Loved by companies around the world
Benefit from powerful 3D and AR tools
Explore virtual design and digital twins.
Share ideas with clarity and impact
Empower small and large teams, collaboration.
Practical features that save time and effort. Easy access to projects from any device. File cloning, design system options, custom libraries and easy embedding of the whole 3D scene into presentation or productivity tools.
Feedback loop
Real-time commenting directly in the design and in 3D space. Anyone with viewer rights can leave a feedback in design, directly in the location it applies to. Speeding up the feedback stage can speed up the overall production.
Organization
Set up team workspaces and access rights. Scale up as you go. Store your designs and access them right from the canvas. Share project links with anyone. Make it your integrated 3D design hub.
Find inspiration and creative solutions
Multipurpose design solution for an immersive product showcase for internal use, in-store and online retail.
Manufacturing
Modernize communication solutions with a 3D and AR transformation while reducing risks and cost.
Bring added functionality to product presentation by showing not only how the item looks but how it behaves.
Create impact for the whole 3D pipeline
Import to Vectary to edit and share
Ready to dive in?
Vectary starter.
Accessible option to build up your skill set and understanding of the possibilities of 3D design. Introduce new options for visualization of ideas, projects and ways to collaborate and share content.
Vectary Pro
Ideal plan for professionals delivering concepts to clients or any external partners. Do your best work with Vectary PRO. Discover access to features that provide visual explanations, immersive experiences and real design impact.
Vectary Business
Professional solutions for companies that need a smooth workflow to integrate into any 3D pipeline. Bring teams, projects and design platforms - together. Improved performance to get the most out of your 3D designs.
Font Editor
Online Effects
Vectors/PSD
Font Generator
Free online font generator for creating text-style effects.
You don't have any texts in your Favorites yet.
SPECIAL PREMIUM OFFER
Commercial use, no ads, HD quality, unlimited downloads, and more!
Animated Text Maker
Scroll-stopping animated text
Among all the still images is that one post with text animations and music that gets you to stop and read the caption. Turn every piece of content you make into one everyone can't help but to look at.
With Kapwing's animated text maker, you have full control over every project you have. Choose any text animation you want from vibrate and flicker to reveal and drop. Animating the text in your content only takes a second, and bears endless results.
How to Animate Text Online for Free
Start a new project Go to Kapwing.com and start a new project by opening a blank canvas or uploading a video, GIF, or image to start with.
Add text and animate Open the "Text" tab in the left sidebar and choose from 100+ text fonts or upload your own custom font. Then, open the "Animate" tab in the right sidebar and select the animation you want to add to your text.
Export and share Export your project as an MP4 or a GIF and download a file. Send it to your friends or share it with your followers online on any platform!
Make text animations online for free
It's your project. You should be in control. Choose from over 30 text templates to animate or upload your own custom font to perfectly match the energy you're going for.
With no downloads or payment required, making standalone text animations has never been easier to use directly in your web browser on any device — that includes your phone, computer, and tablet. Animate text for your PowerPoint presentations, Google Slides, Instagram story, or even your marketing email newsletters. This simple addition to your content is bound to capture anyone's attention.
Frequently Asked Questions
How do I animate text without Premiere Pro or After Effects?
Can you animate text in powerpoint, what's different about kapwing.
Kapwing is free to use for teams of any size. We also offer paid plans with additional features, storage, and support.
Spline, a place to design and collaborate in 3D.
Explore the latest examples
Try remixing a 3d design by opening it.
Interactive 3D Experience
3D iPhone Mockup
Game Controls & Physics
3D Character Design
Companies using Spline
3d design has never been easier.
Create 3D objects, edit materials, add interactivity, and export. Control the outcome of your 3d design work.
Tools to express your creativity in 3D
3D opens a new door for creativity. A solid set of features that will help you create your best 3d designs.
Realtime Collaboration
Work with your team in real-time and set individual permissions.
3D Modeling
Parametric objects, polygonal editing, and more.
Give life to your 3d objects.
Interactive Experiences
Enable interactivity on your objects.
Material Layers
Fine-tune the look of your models.
3D Sculpting
Create organic shapes.
Create real-time physics simulations and interactions.
Game Controls
Easily create 3rd person and 1st person experiences.
And there is more!
Spline is constantly growing just like the possibilities of what you can achieve.
Teams, Projects & Folders
Create teams and organize your 3d designs in folders and projects.
Image, Video, and 3D Exports
Export your design as JPG/PNG, MP4/GIF files or GLTF/USDZ.
3D Modeling & Booleans
Model any type of objects with a range of different 3d tools.
Code Export
Quickly integrate your design into your React projects.
Material Assets
Stay organized with assets, including textures and colors.
Templates Library
A repository of 3d designs, templates, and objects ready to use.
3D Vector Editing
The vector tool you already know but in a 3d space.
Camera Controls
Use cameras to control and orbit on your 3d scene composition.
Web Browser Events
Create 3D animations and interactions with mouse/touch events.
Drag & Drop
Easily make 3d drag and drop interactions without coding.
Video Textures
Play video over your 3d models using interactive video texture layers.
Create complex 3d design systems using a component-based system.
Create and collaborate in real-time
Add comments, invite your team, or share a link! Brainstorming in 3D is easy with Spline.
Integrate your 3D designs with your pipeline
Get your 3D scenes inside your web projects using simple embed code/snippets.
Get Spline Now
We would love to see what you can build with Spline! Please tag us on 𝕏 / Twitter or Instagram with your work.
Loved by teams around the world
Teams love creating in 3D with Spline for its ease of use and flexibility.
"As a designer who has always worked in 2D spaces, Spline is the first 3D design software I was able to feel comfortable with and pick up with ease."
Product Designer at Muck Rack
"It's the easiest way for a designer to collaborate remotely with the rest of the team in a 3D environment."
Product Designer at Threads
"Today I learned making a 3D toggle micro interaction! The Spline tutorials are very easy to follow." "...I'm looking forward to trying out more of their tutorials."
UX Consultant at EY
We are starting (and hiring) 🤓.
Feel free to reach out if you need help or you want to connect! Also, if you are a Developer or Designer and you want to get involved, write us at:
Create Your Own Logo with Stunning Text Effects
Enter your text and click on one of the effects. Yes it's that simple.
TextFX is a free logo design generator. Generate your own logo with our stunning premade effects. From 3D to Neon effects. Use it on your designs, posters and website.
Take a look at the available text effects, and with more added on a regular basis, you no longer need to spend countless hours learning complicated software to create stunning effects for your logos
Choose a font
Choose a color.
Online 3D editing tool
Online 3D Editor to build and print 3D models. Integrates with Sumo Library to add models, images, sounds and textures from other apps.
Optimized for
Create new content in a 3D environment
Create your reality by making what's in the world you walk in.
Be your own Mesh . Make what matters. Everything is possible with Sumo3D!
Be an architect.
Design beyond your imagination! Everything is possible with Sumo3D and it's built in tools.
Be a 3D Artist
Create three-dimensional multimedia masterpieces and share them with others!
Be a Futurist
Use our tools to create animations. Sumo3D lets you create your own virtual playground!
Extensive library of 3D meshes
You can find all basic and less basic shapes from Sumo3D so you can start building your world with them. Add colours and textures to make it your own masterpiece.
Build new scenes and landscapes
Create a whole new world to play around in. Because being unable to go outside and play should never stop you from exploring the bounds of your own mind.
Add code to your content
Build off of what you've already created by developing a better digital architecture in your own world. You can add scripts to animate your objects and color up your world.
UNLEASH MORE CREATIVE POWER
Enjoy an online image editor, photo editor, audio editor, video editor, music studio, code studio, pixel editor and 3D studio for only $0.04 / month or $0.89 once and keep forever.
3D Text Effect Logo Generator
It's a free online 3D logo generator that makes easy to design 3D letters and words to your 3D logo or banner. This online 3D text maker app offers several rendering styles, you have great control over 3D text colors, the 3D text banners are rendered with anti-aliasing and you can optionally customize your cool 3D text logo with a useful transparent background.
When using this 3D text editor to design an online 3D writing or 3D word art, you can choose among cool font faces to produce professional 3D logos with your name, message, slogan, or any 3D words or letters you need to your header, title, cover, flyer, interface, page, blog, site, application, game, party, event, Facebook, Twitter, social image, wallpaper, graphic design, image composition or whatever you can imagine.
The color options to configure are different according to the selected rendering type. This free 3D text effect software can design according to four 3D rendering techniques:
Simplified Wireframe;
Solid Wireframe;
Illuminated Faces;
Smooth Illumination.
This online 3D text designer also offers you several 3D models and 3D layouts to be used very easily. The most important and useful basic text 3D tranformations are in the list, so it prevents you from dealing with angles, axis, coordinates and other boring Math concepts. Below you can see some illustrative 3D logo examples created by using this free 3D text software.
3D Textured Text Effect Generators ;
3D Glitter Text Logo Makers ;
3D Graffiti Text Effect Creator ;
3D Love Text Logo Creators ;
3D Fancy Text Logo Generators ;
3D Horror Text Logo Designers .
3D Lava Text Logo Designers ;
3D Christmas Text Effect Maker ;
3D Dragon Text Logo Generators ;
3D Burnt Wood Text Logo Creators ;
Grainy Sand Text Effects ;
Folded Fabric Text Effect Creator ;
Folded Paper Text Effect Creator .
Before using the 3D text logo creator, wait for the complete page loading, or you can get wrong results.
If you choose to get a transparent PNG file, the selected background color will be ignored.
No matter the 3D model you have chosen, the shadow (if desired) is drawn based on a light source in a far position above and behind the 3D letters. This shadow lies over a floor just below the text. If you choose a dark background, probably the shadow will not be visible.
3D Text Logo Effect 1
3D Text Logo Effect 2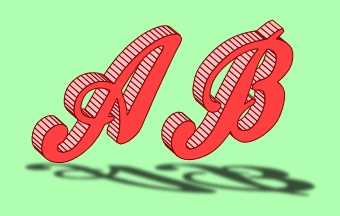 Configuration :

Cool Text Apps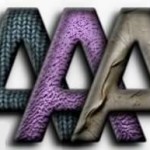 Cool Photo Apps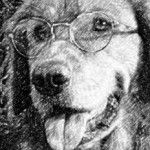 Subscribe to our newsletter and know about releases, new features, improvements, new design apps and more. It is spam free and we never share your data. Usually we send one message per month or less.
Recommended Collections
Figuro is a free online 3D modeling application for everyone
You can use Figuro to make 3D models for games, prototypes, architecture, art and so on. Figuro is used by game developers, designers, hobbyists, students and more! Figuro offers powerful 3D software yet focusses on simplicity. This makes Figuro very suitable for beginner and veteran 3D modelers alike.
EASY TO USE
Anybody can work with Figuro.
POWERFUL 3D SOFTWARE
Lots of editing tools. UV editing. Multiple views.
Join our growing community of designers and artists.
Publish your stuff with a single click!
FREE HOSTING
Store 3D models in the cloud. Enough storage for everyone.
CONSTANT IMPROVEMENTS
We're working on Figuro enhancements every day!
MULTI-BROWSER
Chrome. Edge. Firefox. Opera. IE11.
LICENSE FREE
Whatever you create with Figuro, is yours to use.
Free AI Image Generator
Make complex visual creation simple with our AI image generator, and convert your words into incredible images and art at your fingertips in seconds.
Prompts Sample
Fotor AI Image Generator from Text Introduction
Dream it, and visualize it with Fotor AI image generator from text to get inspiration. Create images for products, characters, and portraits, easy to turn any idea into art at your fingertips even if it doesn't exist yet.
Enter text prompts like " a garfield princess", and transform your creative ideas into stunning images in seconds. With the power of our AI photo generator app, the possibilities for limitless creativity are endless!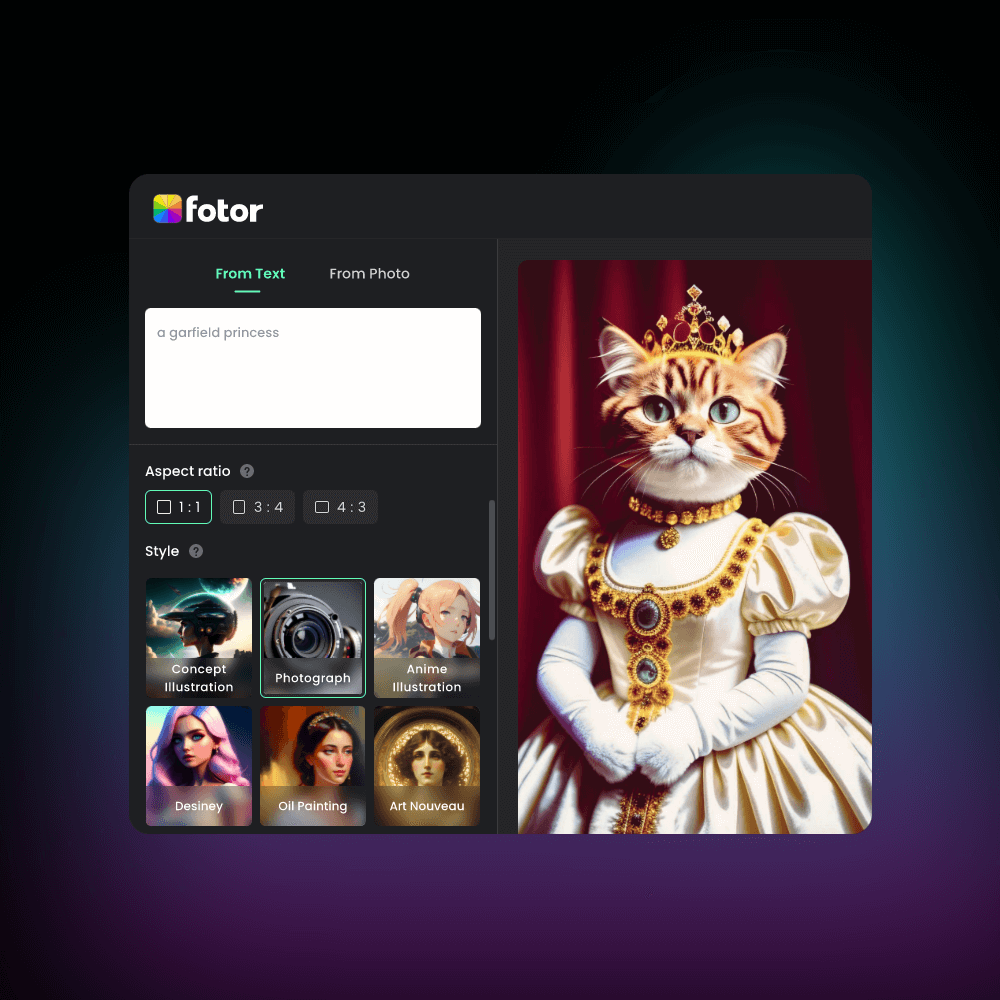 Text to Image with Various Image Styles to Choose
Type text prompt and choose different styles to test different creations and catch the best one. Fotor-free AI image generator offers concept art, realistic, cartoon, sketch, oil painting, digital art, 3D, and more image styles for your creation.
Simply enter your text prompts in Fotor's AI photo generator, choose one style and aspect ratio to match your ideas, ask AI to draw, and turn your imagination into one-of-a-kind AI-generated images including AI paintings, AI drawings, illustrations even NFT artworks. You can download it directly, or edit it for better graphics.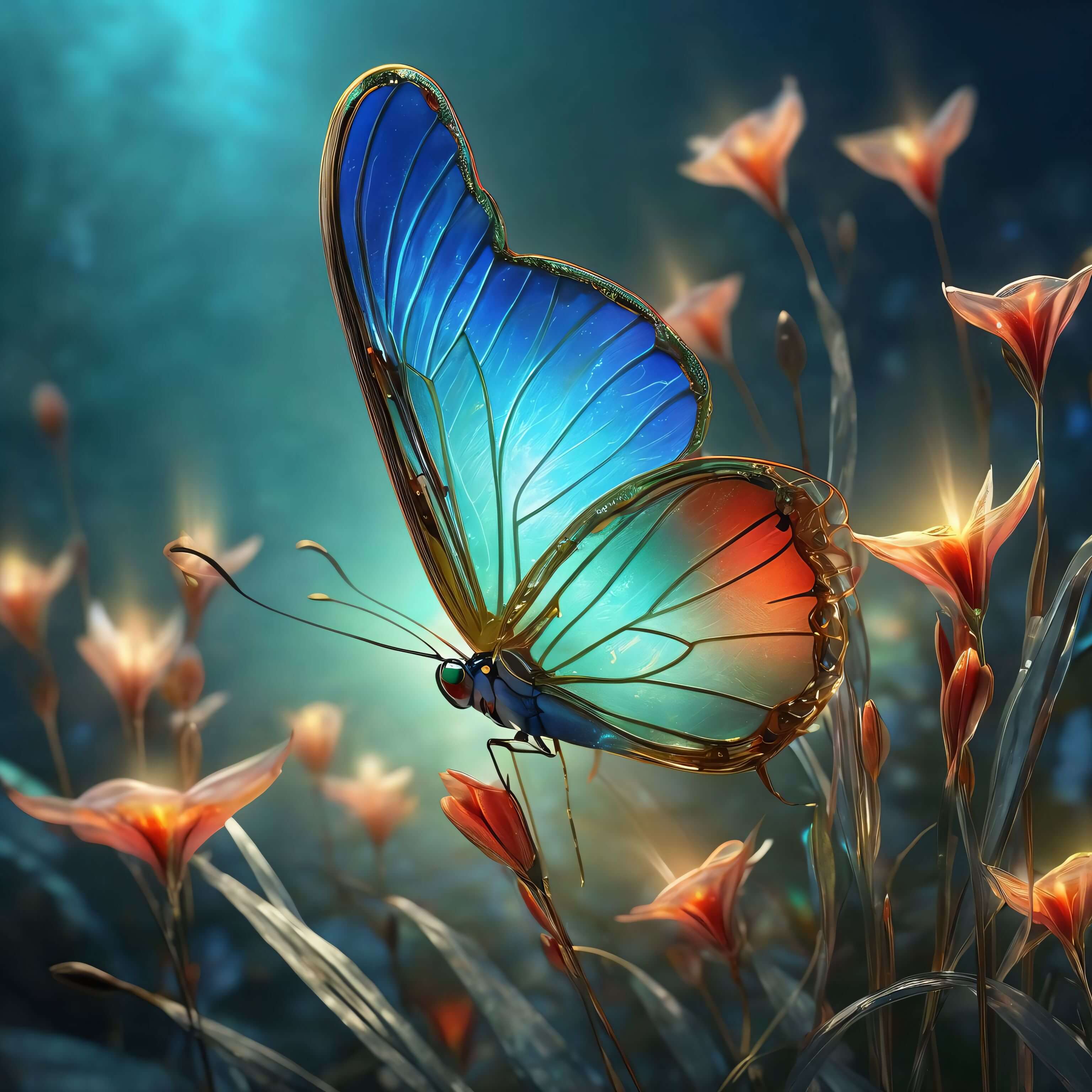 Explore Fotor AI Photo Generator from Image
No idea about your image? Image-to-image is also available on Fotor magic AI picture generator. Generate Upload one existing image to transform stunning AI-generated images.
Generate amazing car designs from your colored pencil picture, or generate your own professional headshots , or cartoon avatars from your selfies. Just upload your image, choose the style, click the generate, and get perfect images in seconds. Free credits are waiting for you.
Transform Yourself with Fotor AI Headshot Generator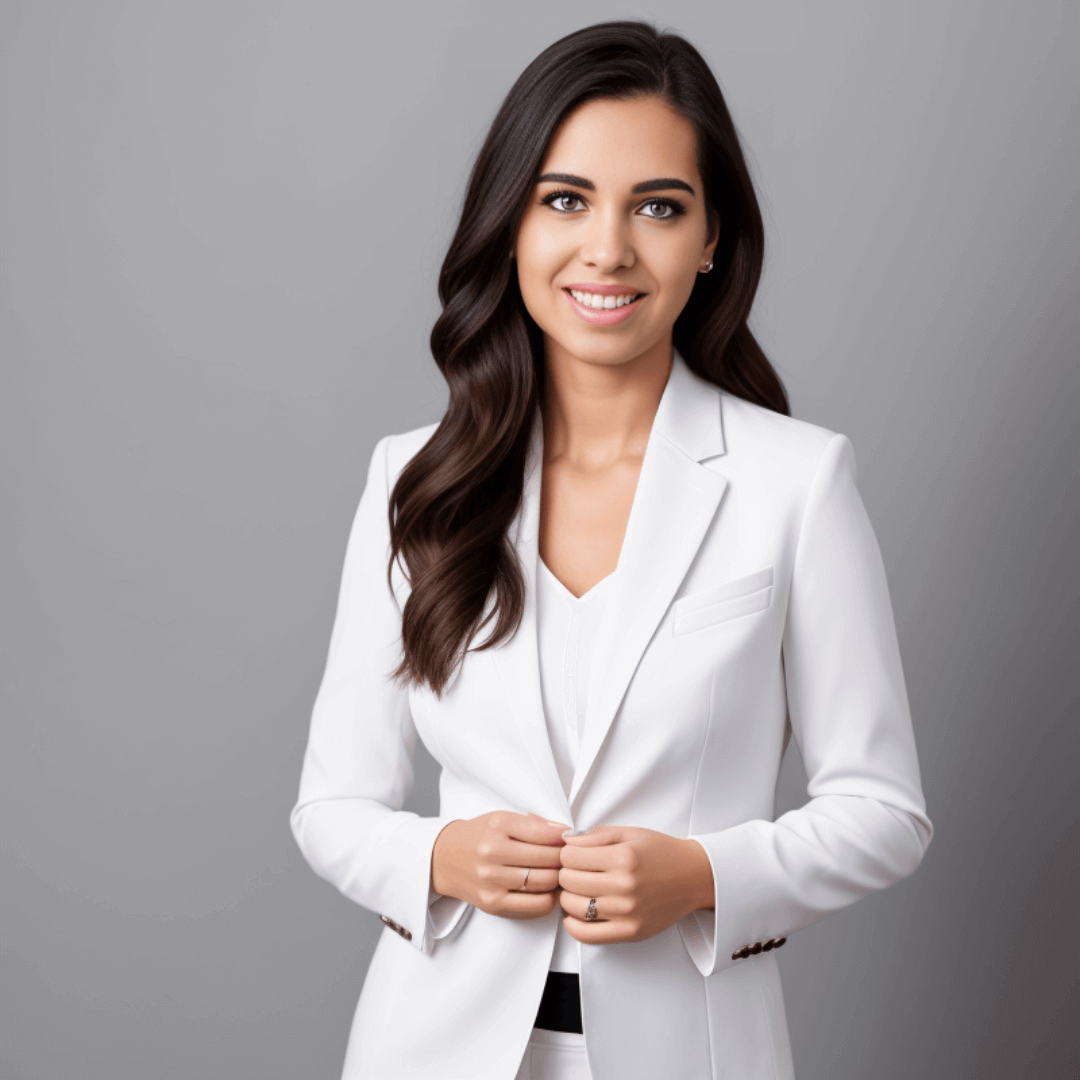 Making AI Image is Easy and Safe
In order to ensure our community creates beautiful images easily and safely, we tested out different models and trained so many images to build the best AI image generator. Now, you are easy to generate images, including cartoons, anime characters, mockups, product designs, and backgrounds precisely from text descriptions in seconds.
Our free AI art generator will make any creativity come true. We also tested a large of images of input prompts and set some rules to avoid unsafe situations happening. If you still get some unsafe content, just report it to our customer service.
Enhance Your AI Images
Except for the image style and ratio custom, there are many photo editing options for you. After your image generation, you can edit them directly in Fotor's free photo editor. AI upscales your image , remixes the photo with fun photo effects, remove unwanted objects and replace them with text prompts to generate what you want, and adds some captions or graphics from our library on AI-generated images for better storytelling.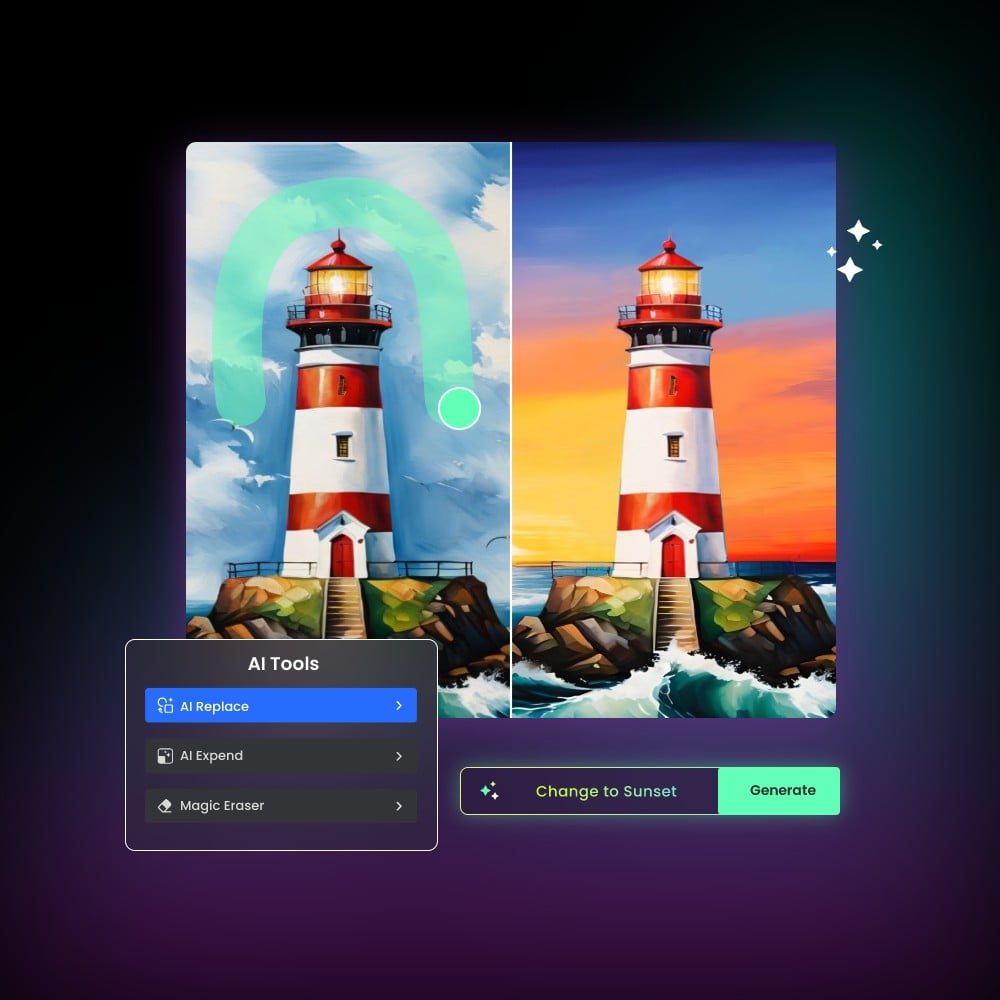 Use AI-Generated Images on Graphics
After images generation, you can add them to the poster for customization. Fotor is an all-in-one image creation platform, offering all kinds of graphic design tools and templates. Speed up your workflow in brand material making. AI will not replace humans but improve the workflow.
Explore More AI Image Tools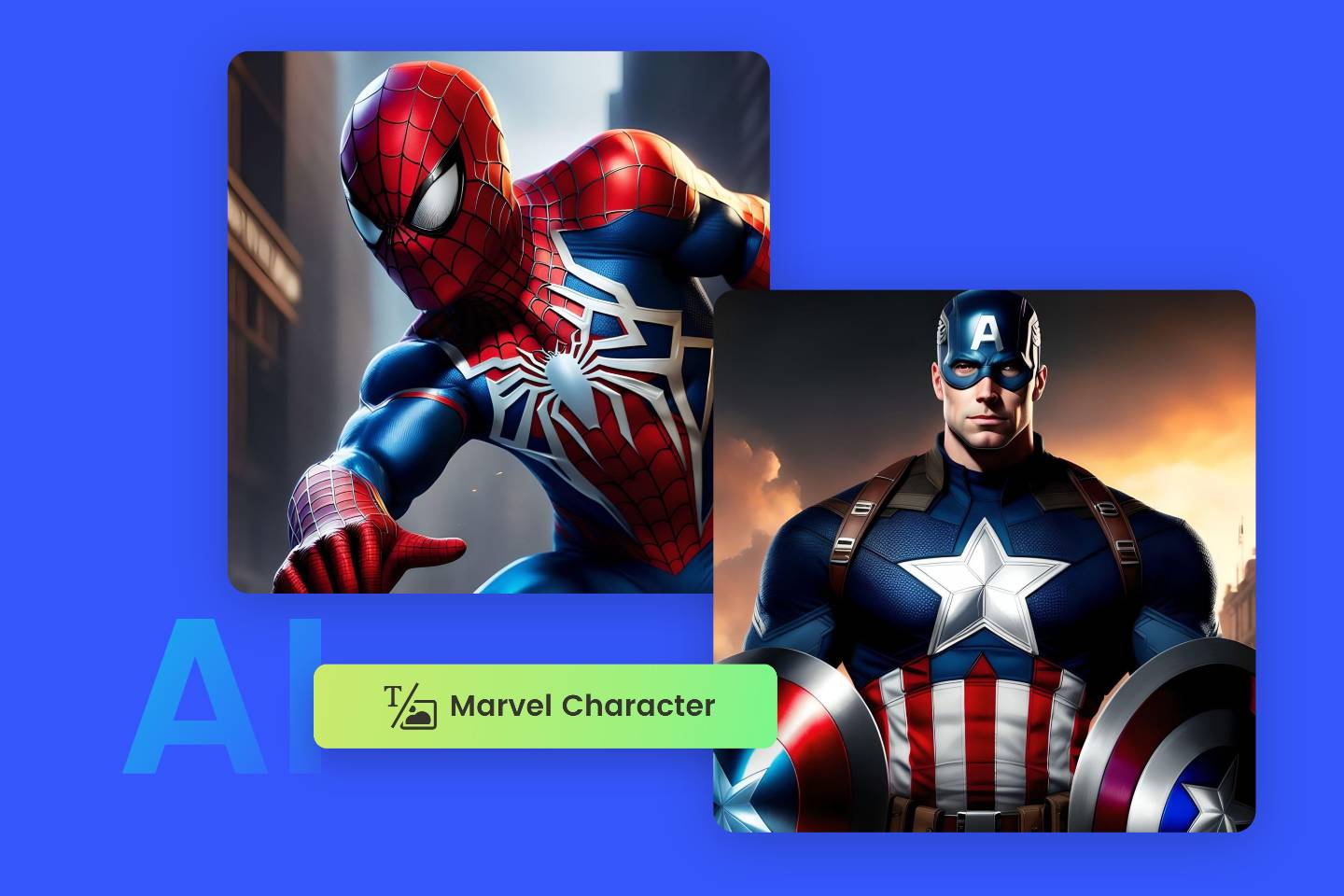 Marvel Character Generator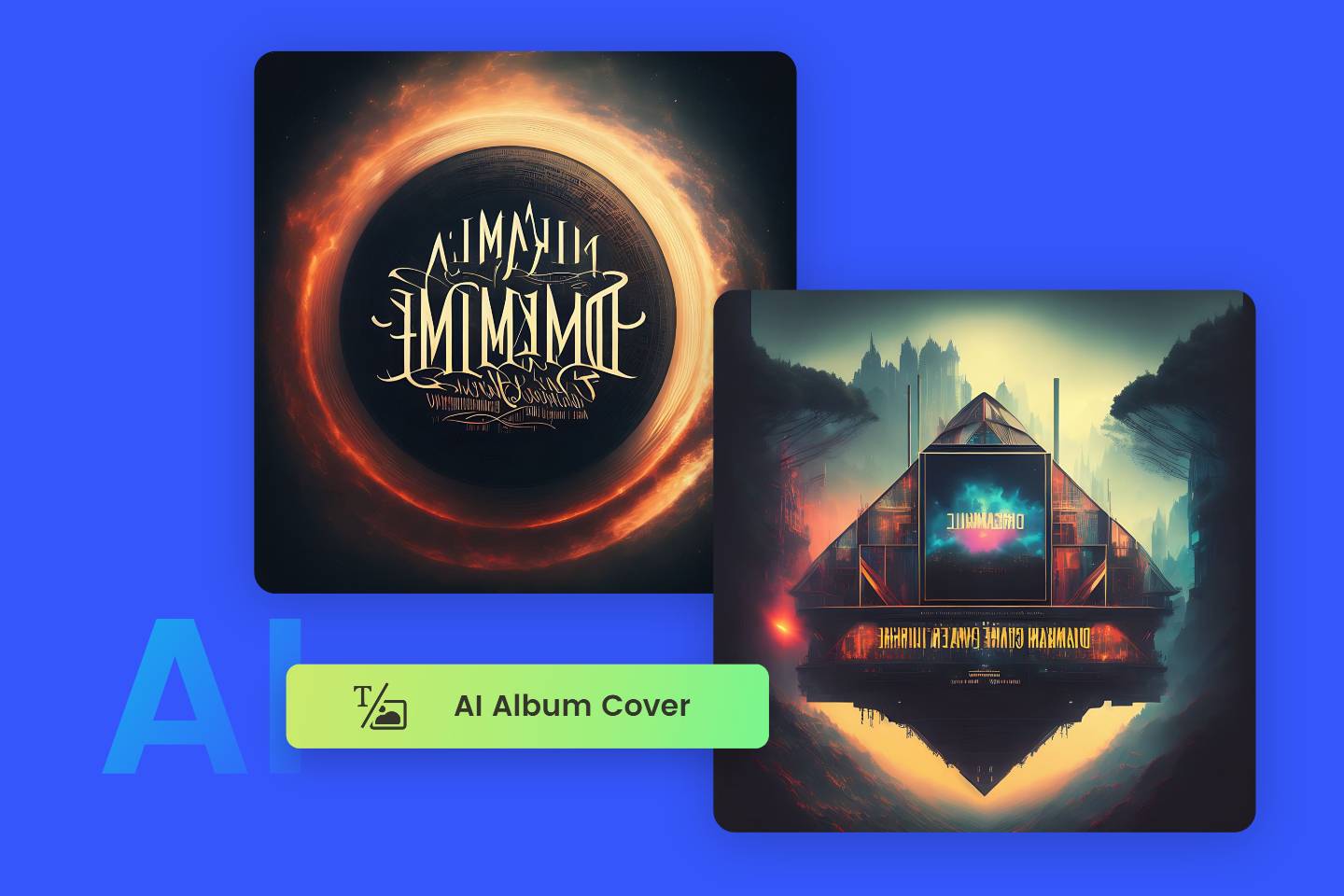 AI Album Cover Generator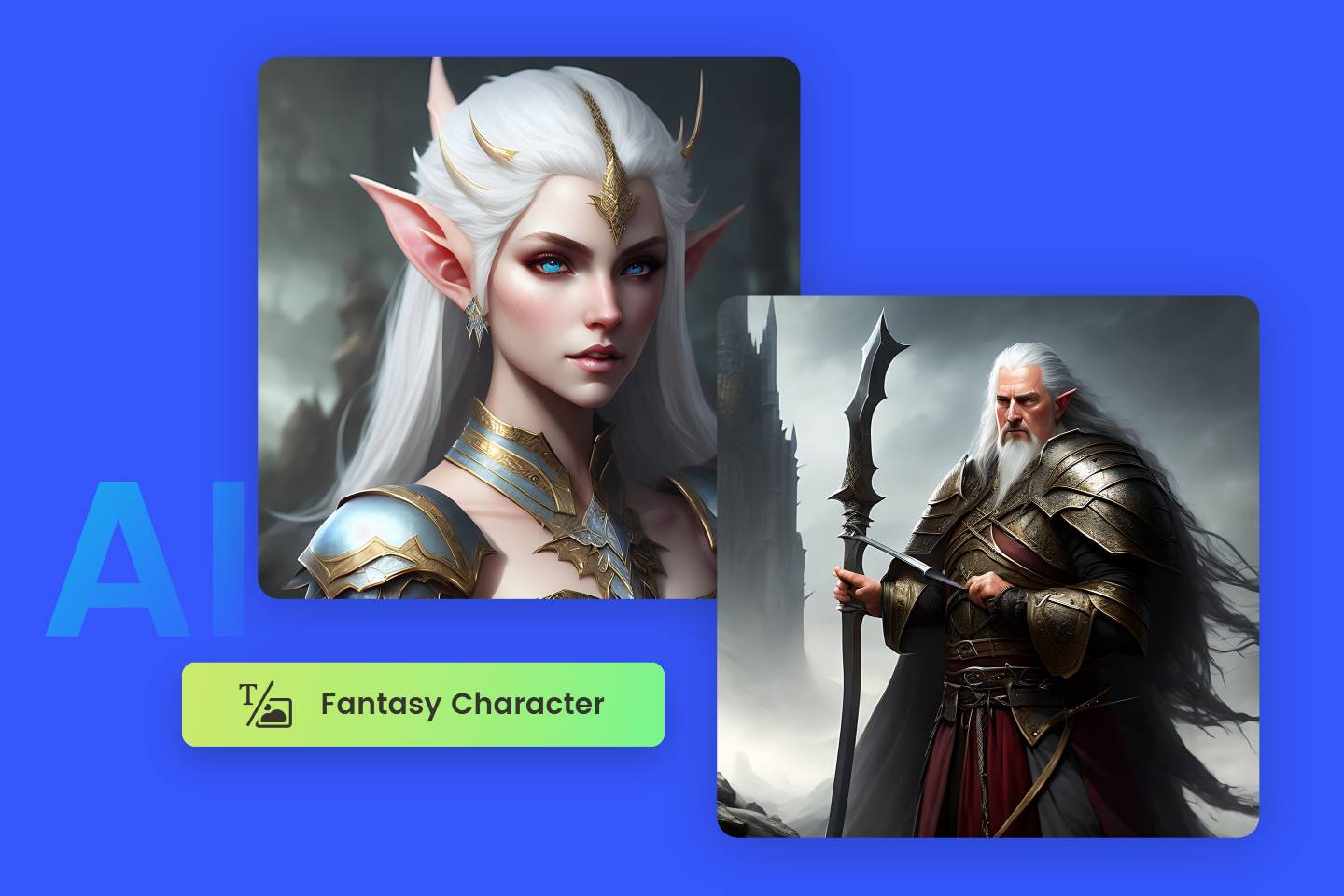 Fantasy Character Creator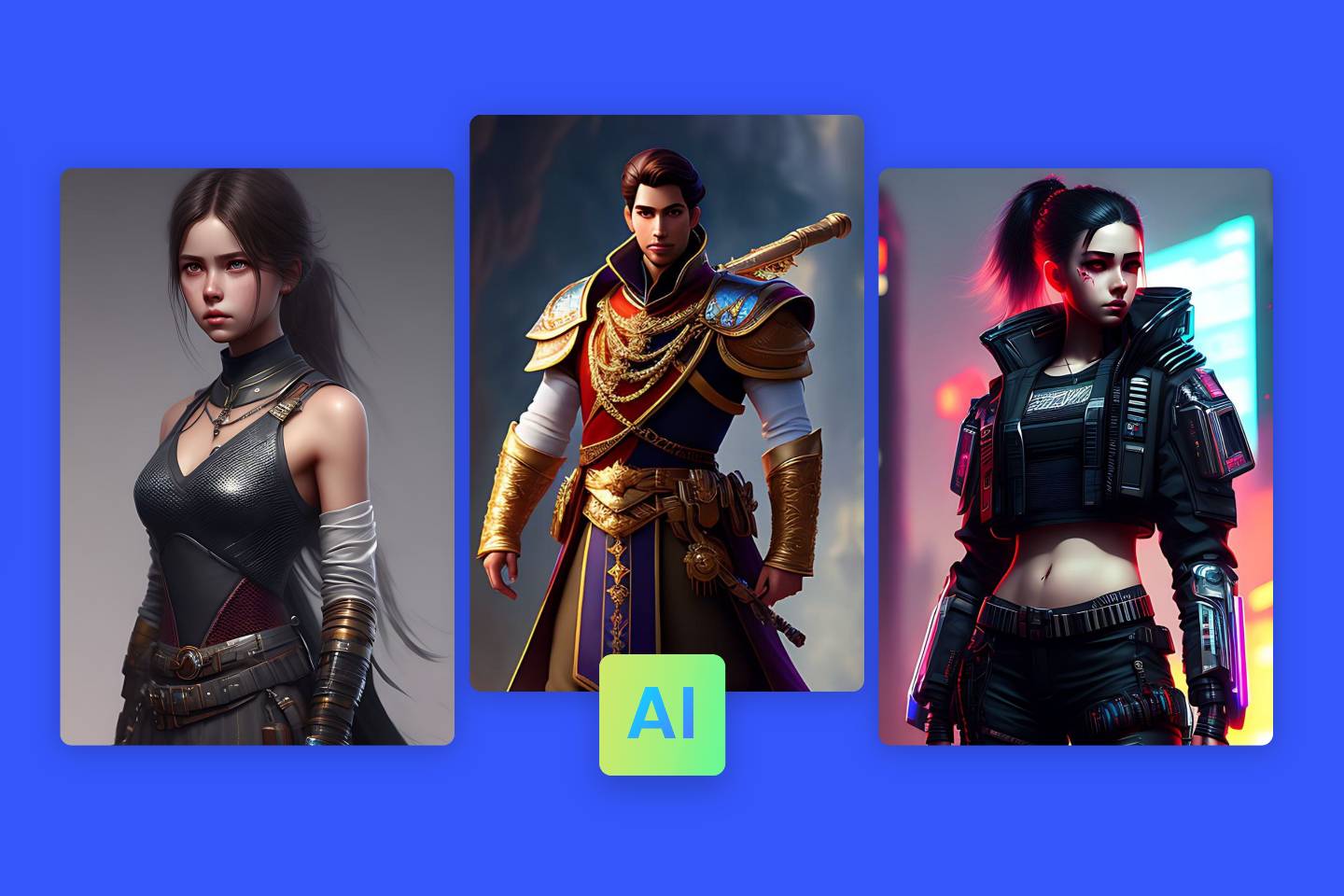 Character Generator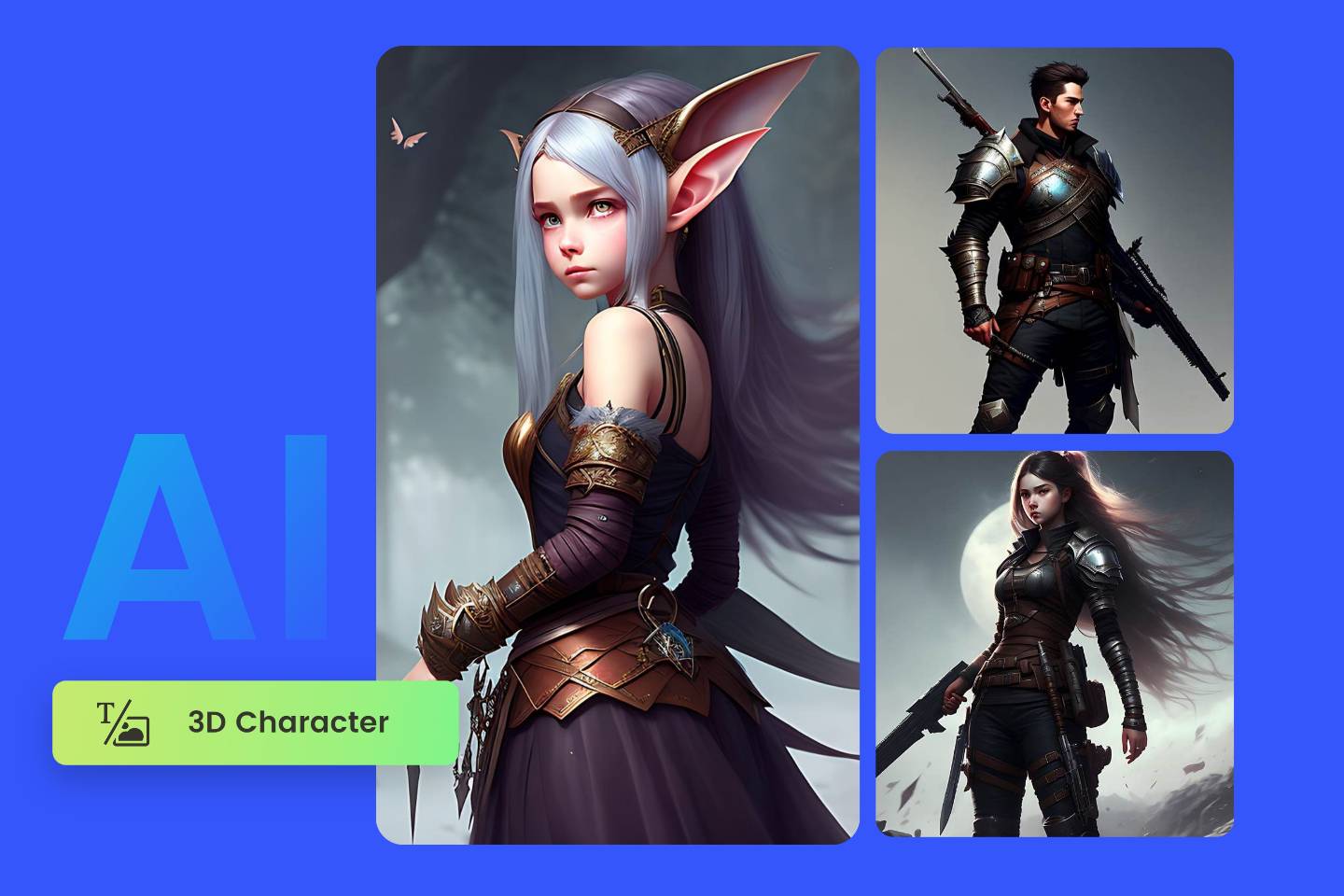 3D Character Creator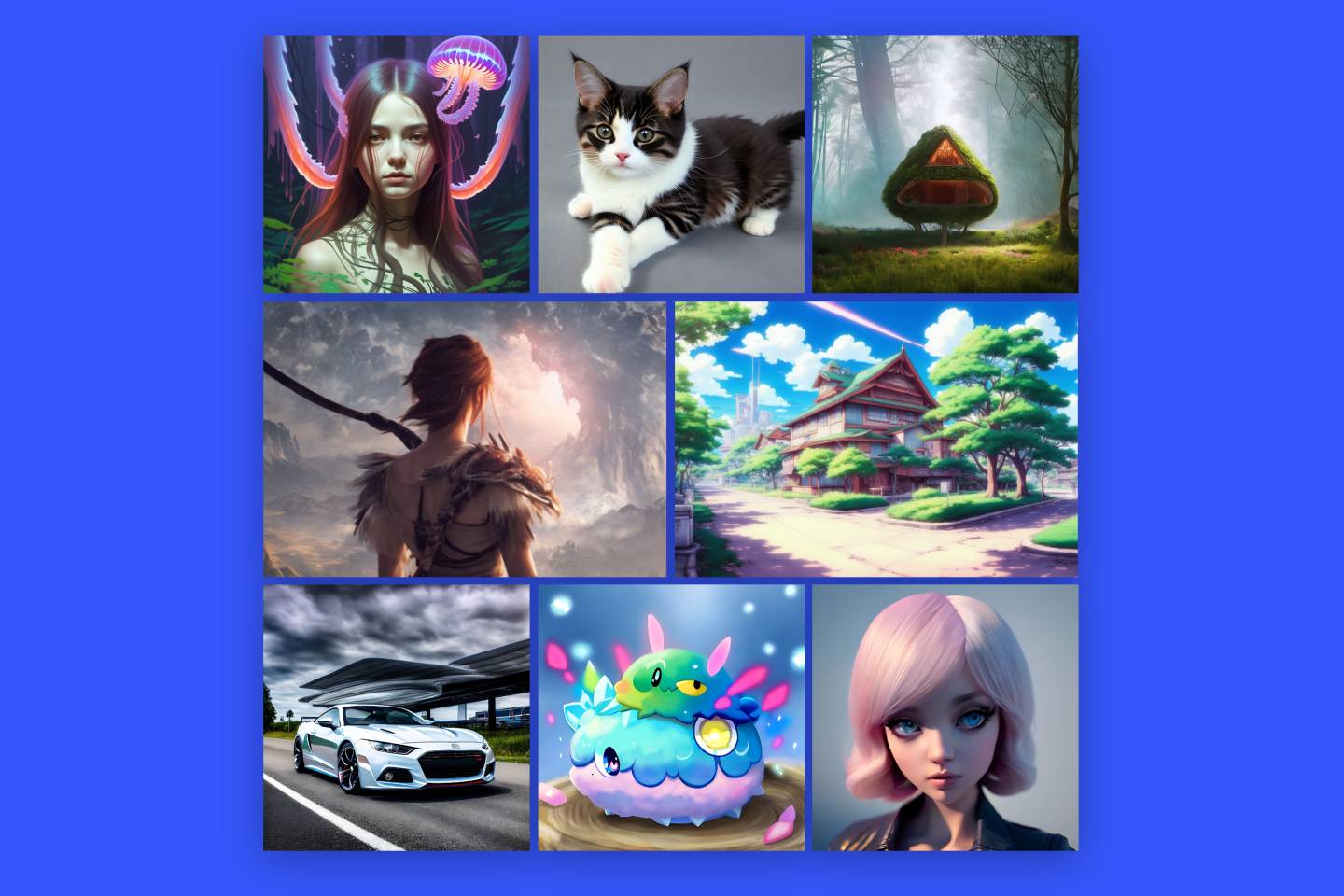 Random Image Generator
Ai picture generator for all occasions.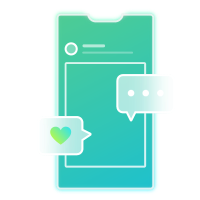 For content creators
Generate eye-catching photos from the text in your fingers, and create content faster.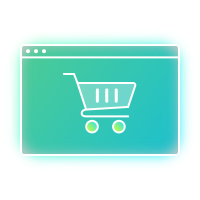 For business
Text to image, transform your ideas into real product design and save much time and money in branding promotion.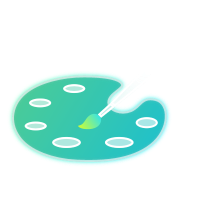 For artists
Easy to get much inspiration and speed up your artwork creation process.
How to Make AI-Generated Images
Your Questions, We Answered
Text-to-image: free ai image generator.
Capture your thoughts and bring your ideas to life with Fotor's AI picture generator from text! Simply input your image keywords in the box or choose from our default text prompts to enrich your image description and get the perfect result. With Fotor's AI photo generator app, creating artistic works is easier than ever before.
Fotor AI Image Generator Reported by
Fotor can create art in different styles such as 3D, realistic, oil painting, cartoon, illustration, photography, and more.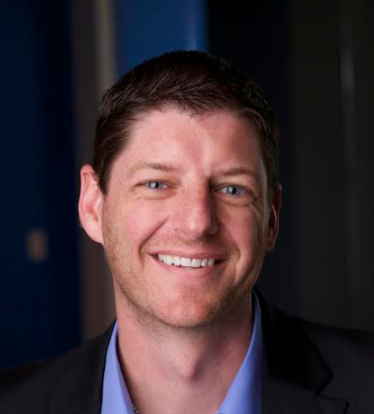 Paul Roetzer
CEO of PR 20/20
The best part is that it has also launched an image-to-image AI photo generator. Apart from that, you can define your style including Photography, Conceptual art, Anime , Cartoon, Oil painting and more.

Passionater
With its use of machine learning, it provides an efficient and effective way to enhance photos. The AI art generator tool has made photo editing easier and more convenient.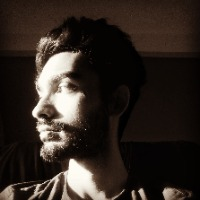 Gaming Tech writer
AI Picture Generator Related Posts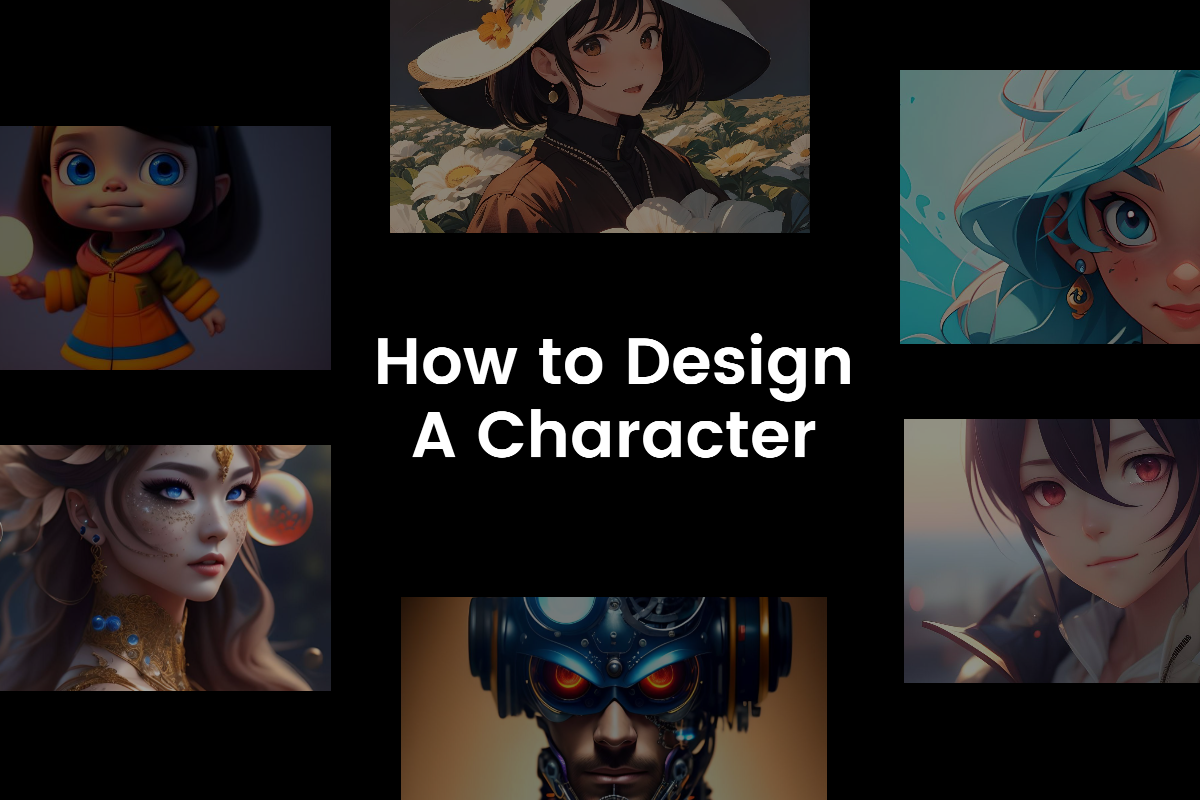 How to Design A Character: A Complete Guide to Make Stunning Character Designs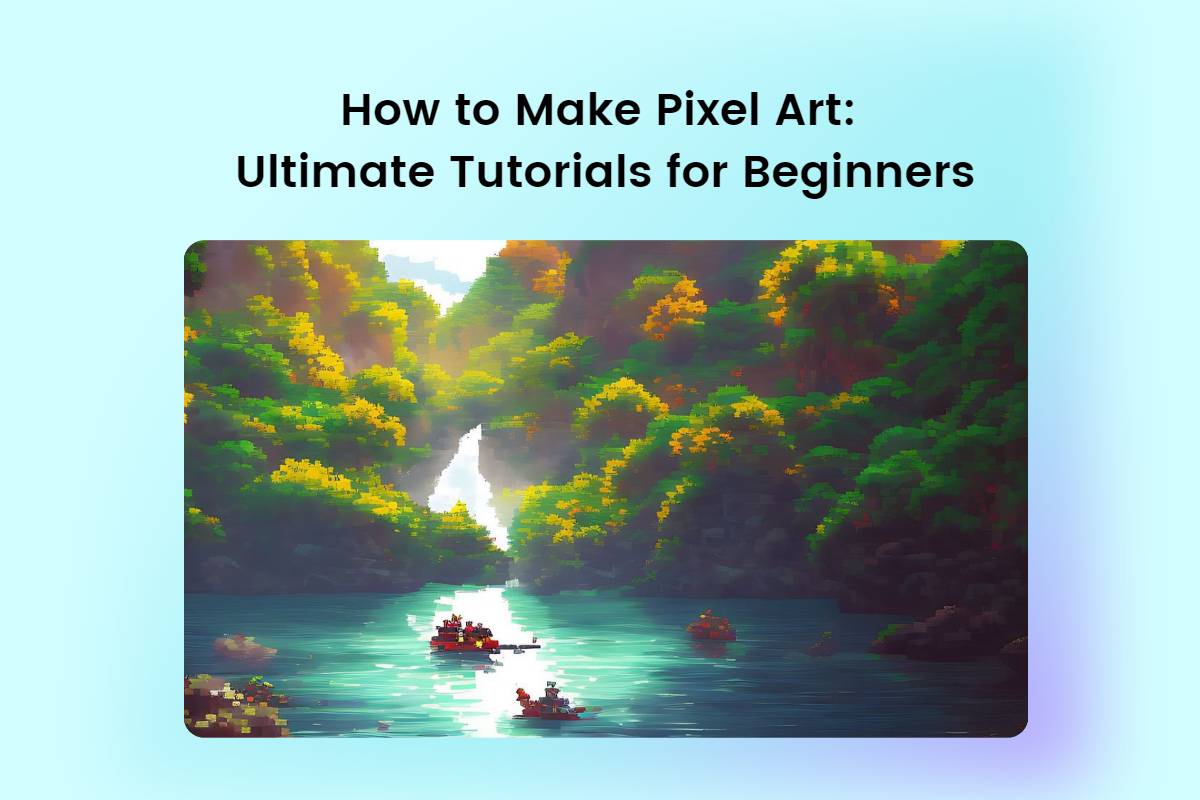 How to Make Pixel Art: Ultimate Tutorials for Beginners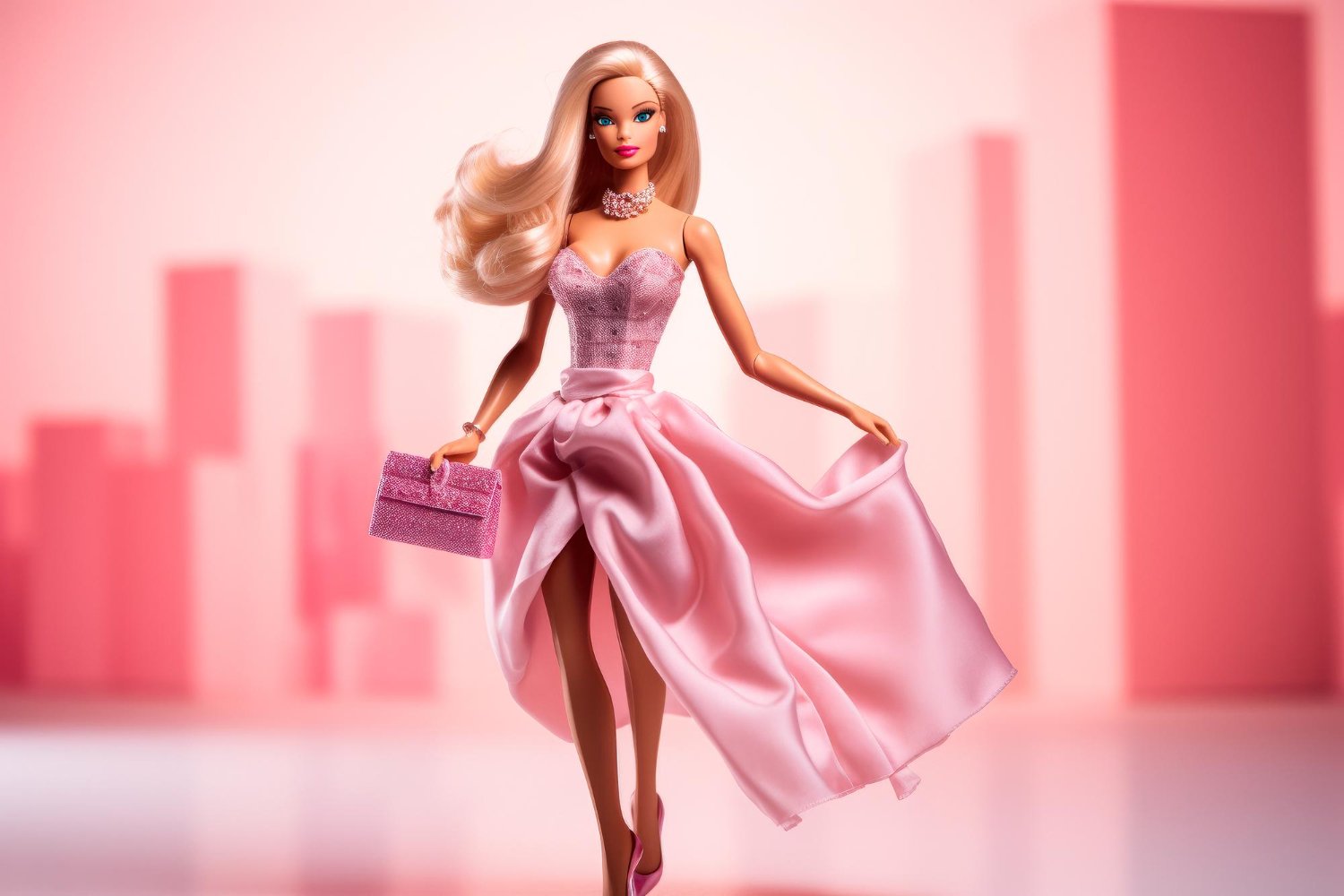 Barbie Style: Everything Need to Know About Such Enduring Allure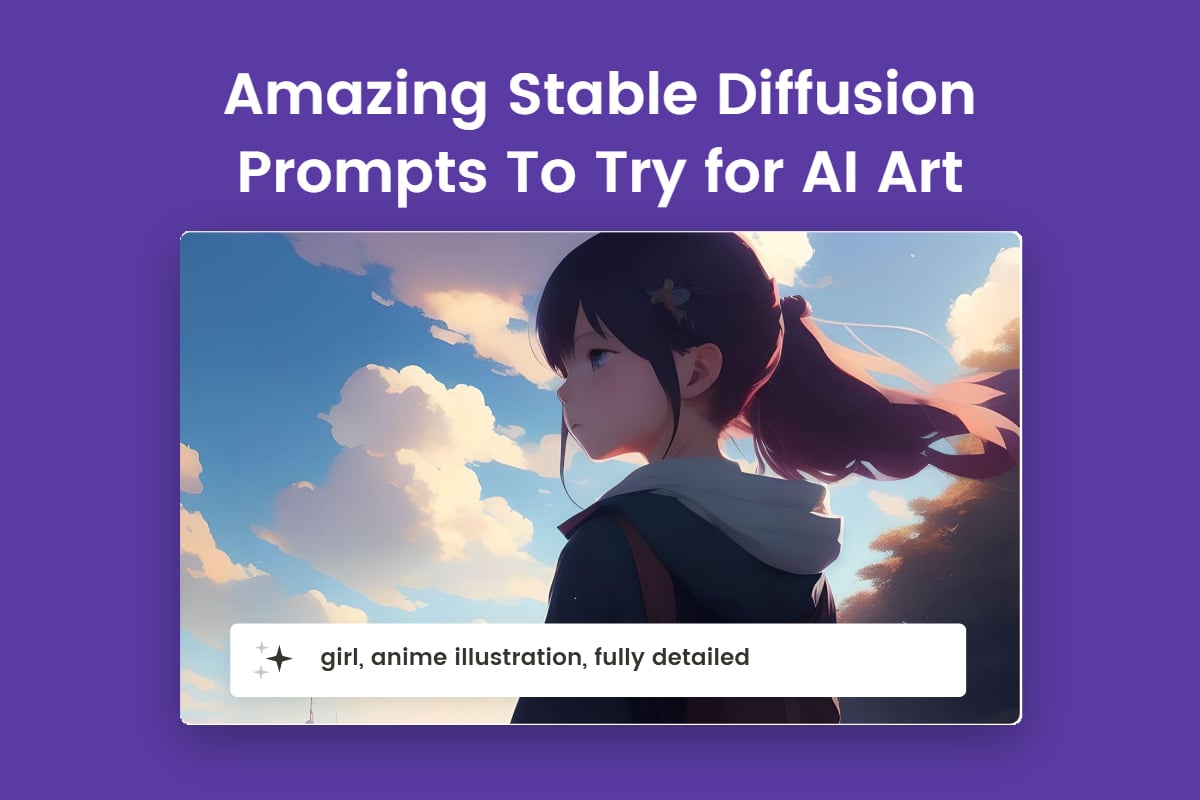 Best Stable Diffusion Prompts: A Definitive Guide for You to Make Stunning AI Art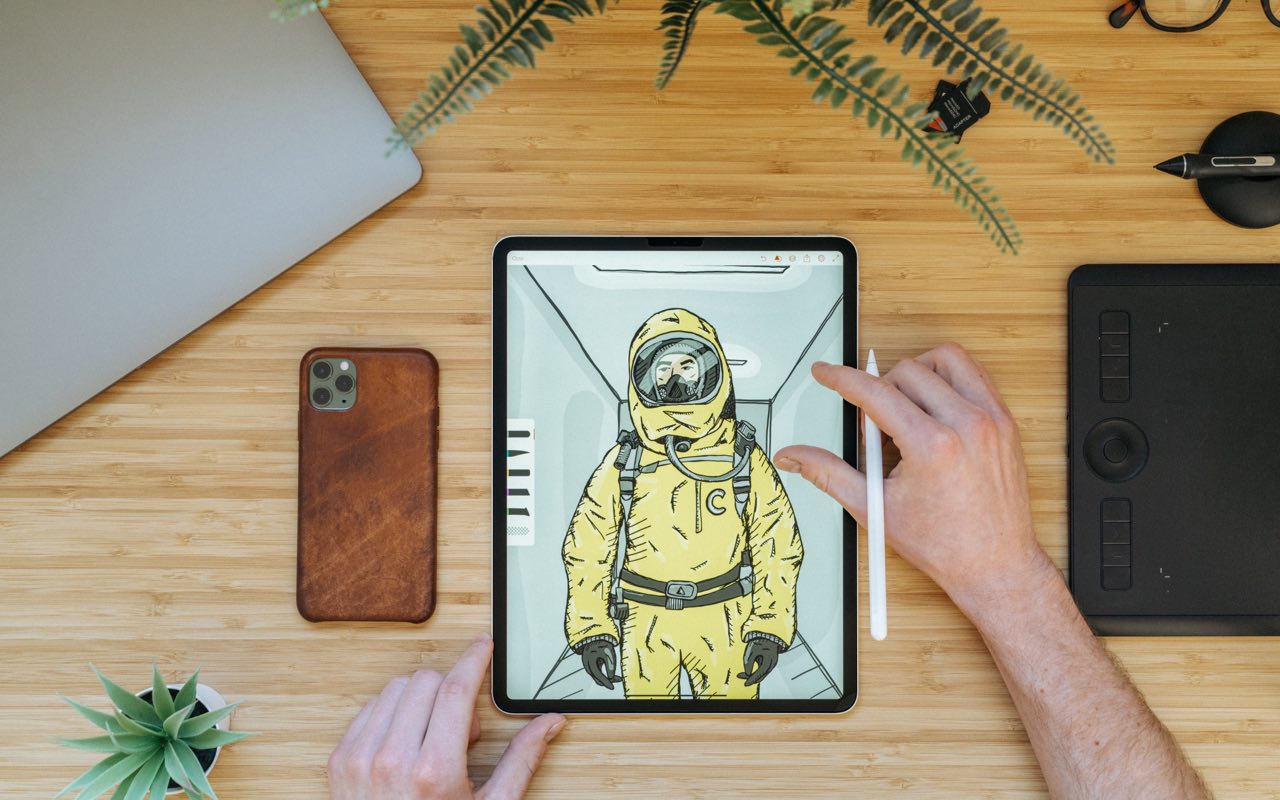 10 Best Drawing Apps for iPad in 2023 (Free & Paid)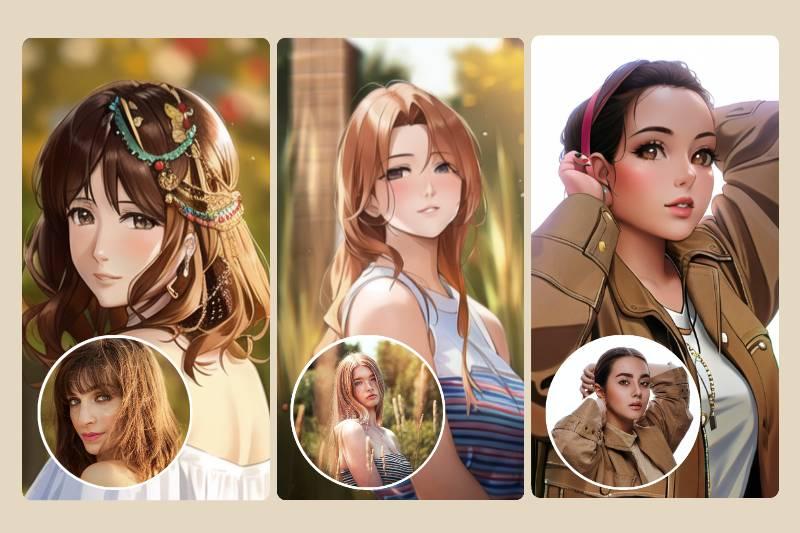 7 Best Photo to Cartoon Apps to Create Digital Cartoon Artwork
Fotor trusted and loved by.
+550M customers trust Fotor Worldwide
5 مواقع للكتابة على الصور اون لاين 3d (كتابة ثلاثية الابعاد)
سنقدم في مقالنا اليوم مواقع للكتابه على الصور من جهازك وزخرفتها، وأيضا موقع للكتابة على الصور اون لاين 3d بالعربي، لتحويل النص الى ثلاثي ابعاد اونلاين والتحكم بحجم الخطوط والوانها وحدودها بدون تحميل برامج وباحترافية.
اما بخصوص طريقة استخدام ادوات اضافة النصوص أو الكتابة على الصور اون لاين فهيه سهلة للغاية كما سنقوم بشرح الخطوات بالتفصيل.
أخيرا لن تحتاج بعد الآن ان تتذكر كم مرة احتجت الى اداة تعديل الصور اون لاين من اجل اضافة نصوص على الصور الشخصية، او لتخليد اوقاتك الرائعة عبر الكتابة على الصور لرحلاتك الأخيرة.
لأن ذلك اصبح سهل وفي متناول يدك عبر برامج تحرير الصور اون لاين التالية:
1 Flaming text موقع للكتابة على الصور اون لاين 3d بالعربي
2 موقع textstudio للكتابة 3d عربي اون لاين
3 picturetopeople موقع للكتابة على الصور اون لاين 3d
4 canva موقع للكتابه على الصور اون لاين
5 befunky الكتابة على الصور
Flaming text موقع للكتابة على الصور اون لاين 3d بالعربي
عبر موقع Flaming text قد لا نتمكن من الكتابة على الصور العائلية او الشخصية اون لاين، ولكن يمكن الكتابة بخطوط ثلاثية الابعاد على صور خلفيات جاهزة.
على الرغم من شهرة موقع Flaming text كأشهر مواقع تصاميم اللوجو وتخصصه في فوتوشوب الصور، إلا أنه من الممكن أن تقوم باستخدامه من اجل كتابة عبارات 3D رائعة.
ويحتوي الموقع على مجموعة كبيرة من التصاميم المميزة التي يمكنك الاختيار من بينها، ويمكنك بسهولة الحصول على التصميم الذي تريده من خلال التصنيفات العديدة الموجودة داخل الموقع.
عبر منصة Flaming text للكتابة على الصور اون لاين 3d، يمكنك التحكم في نوع الخط والحجم.
كذلك يمكنك التحكم في لون الخط والعديد من الخيارات الأخرى.
استخدام البرنامج سهل جدا فكل ما عليك فعله هو كتابة النص فقط.
ومن ثم التحكم في الإعدادات حسب رغبتك والضغط على كلمة next.
ويتيح لك البرنامج مشاركة الصورة عبر الفيس بوك.
كما يمكنك أن تقوم بإرسال الصورة إلى البريد الإلكتروني أو الاحتفاظ بها على جهازك.
زيارة موقع Flaming text
اقرأ ايضا: تحميل برنامج تعديل الصور وتجميلها مجانا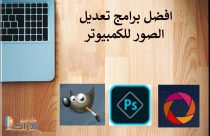 موقع textstudio للكتابة 3d عربي اون لاين
من المواقع الممتازة التي تمت تجربتها من قبل فريق عمل ادراك للمعرفة للكتابة 3d اون لاين بسهولة، حيث يحتوي الموقع على انماط مختلفة لأشكال النصوص ثلاثية الابعاد يمكن اختيار ما هو مناسب منها.
بإمكانك إنشاء تأثيرات نصية ثلاثية الابعاد، وكتابة الاسماء على الصور الجاهزة التي يحتويها الموقع.
اما بالنسبة لطريقة عمل الموقع فيمكنك استخدام احد الانماط المختلفة التي يوفرها الموقع، وبعد النقر عليها سيظهر لك ادوات تحكم اضافية لتعديل النص كما في الصورة.
ثم يمكنك اختيار التصميم الكتابة 3d المناسب لك، مع ملاحظة ان بعض التصاميم تحتاج الى اشتراك بالموقع بينما يتيح الموقع تصاميم يمكن انشائها بالمجان.
اضافة لذلك يستعرض الموقع مجموعة التأثيرات التي تضم عكس الصورة، التشويهات، الخلط، بالإضافة إلى القوام المتميز (المعدني، الخشبي، الزجاجي، وما إلى ذلك).
واخيرا اذا كنت لا تعرف من اين تبدأ فالموقع هو الحل الأمثل لك، حيث وفر مجموعة واسعة من القوالب القابلة للتخصيص للنصوص ثلاثية الابعاد، كما يحتوي على العديد من النماذج المختلفة المناسبة.
موقع كتابة ثلاثية الابعاد textstudio
اقرأ ايضا: برنامج استرجاع الصور للايفون
picturetopeople موقع للكتابة على الصور اون لاين 3d
picturetopeople موقع متخصص في الكتابة على الصور بخطوط ثلاثي الابعاد 3d ويوفر عرضًا سريعًا للاختيار وتنزيل الخطوط بدون عناء.
باستخدام مولد النص ثلاثي الأبعاد المجاني، ستجد قائمة كبيرة من تأثيرات النص ثلاثي الأبعاد الاحترافية التي يمكنك استخدامها على صورك الفوتوغرافية أو اي صورة ترفعها انت للموقع.
وبالنسبة لطريقة الاستخدام فلا تحتاج الى خبرة حيث يمكنك اختيار تصميم نص ثلاثي الأبعاد لاختيار التأثير المرتبط به، بعد ذلك وفي أسفل الصفحة، قم بتكوين الخط الذي يجب استخدامه في تأثير النص ثلاثي الأبعاد.
واذا كنت تريد وضع خلفية من صورك فما عليك سوى رفع صورة من جهازك لتكون خلفية للنص او للكلمات 3d، واخيرا انقر على زر "توليد" وسوف تحصل على صورتك مع نص ثلاثي الأبعاد عليها مجانًا.
اضافة لذلك يمكنك اختيار أشكال الخطوط الفنية لإنتاج نص ثلاثي الأبعاد احترافي باسمك أو شعارك، أو أي كلمات ثلاثية الأبعاد أو حروف تحتاج إلى رسمها على أفضل صورك.
وبالحديث عن خيارات التخصيص الموجودة بالأداة فهي تشمل النمط العام، ونمط الحروف، وسمك الخط والظلال، والمناطق الداكنة وغيرها.
ولكن وبإعداداته الافتراضية، يعطي نتيجة جميلة جدًا، وبالتالي يمكن المبتدئين استخدام هذه الأداة دون القلق بشأن هذه الخيارات المعقدة.
موقع تحويل الصور إلى 3d اون لاين
اقرأ ايضا: معرفة مصدر الصورة الأصلي
canva موقع للكتابه على الصور اون لاين
موقع غني عن التعريف حيث يعتبر واحد من المواقع المميزة في تعديل وتحرير الصور واضافة التأثيرات عليها.
وأيضا كتابة اسماء على الصور اون لاين مجانا وباحتراف، واختيار اجمل الخطوط العربية مع التحكم الكامل بالحجم واللون.
ويتوفر من الموقع تطبيق للاندرويد وأخر للايفون، فهو متاح للاستخدام عبر اي جهاز ان كان هاتف ذكي او تابليت او كمبيوتر.
يدعم الموقع بشكل كامل باللغة العربية، مما يسمح لك باستخدام الموقع بكل سهولة دون أن تسبب لك اللغة أي مشكلة، كما يعتبر موقع مميز للكتابة على الصور اون لاين 3d.
رابط موقع كانفا الرسمي
اقرأ ايضا: افضل مواقع الصور للمصممين
befunky الكتابة على الصور
يمكنك عبر موقع befunky المميز للكتابة على الصور بالعربي بخطوط جميلة بسهولة كما يمكن تحميل الصور بصيغ مختلفة وبالمجان.
بإمكانك تجربة موقع للكتابة على الصور اون لاين 3d لتصميم الكتابة على الصور الشخصية الخاصة بك او أي صور بجهازك اون لاين بشكل جميل عبر befunky، الذي يوفر لك مجموعة من الميزات والأدوات الاحترافية المجانية.
خطوات ال كتابة من خلال موقع befunky:-
أولا قم بالدخول على موقع المنصة befunky ويتوفر الموقع بالعديد من اللغات منها اللغة الإنجليزية.
سوف تجد مجموعة من الايقونات الجانبية وهي الخاصة في تعديل النصوص في الصور .
وايضا مجموعة من الايقونات في أعلى الصفحة وهي الخاصة باختيار الصور وحفظها ومشاركتها.
في البداية سوف نقوم بالضغط على كلمة upload photo.
قم باختيار الصورة الشخصية التي تريد التعديل عليها.
بأعلى يسار الشاشة قم بالضغط عل أيقونة add text حتى تتمكن من الكتابة على الصور بالعربية اون لاين.
قم باختيار المكان المناسب لوضع الكتابة على الصورة الشخصية اون لاين .
قم بالضغط دبل كليك على المربع النصي حتى تتمكن من الكتابة بداخله.
وفي يسار الشاشة سوف تظهر لك نافذة جديدة يمكنك من خلالها التحكم في نمط الخط وحجمه ولونه.
بعد ان تنتهي من الكتابة يمكنك تعديل الصور اون لاين وإضافة العديد من المؤثرات كتغيير تباين الصورة.
وبعد أن تنتهي من تعديل الصور يمكنك مشاركة الصورة الشخصية عبر أيقونة share.
يمكنك حفظ الصورة على جهاز الكمبيوتر بصيغة jpf أو gif او ملف pdf.
ومن خلال العرض السابق يتضح أن موقع befunky موقع للكتابة على الصور بالعربي بخطوط جميلة باحتراف وتحميلها على حاسوبك.
زيارة موقع befunky
قدمنا لكم مجموعة مميزة من افضل منصات اضافة النصوص على الصور وموقع للكتابة على الصور اون لاين 3d التي يمكنك استخدامها في الكتابة بشكل جميل على الصور الشخصية وبدون برامج اون لاين ونتمنى أن تشاركونا آرائكم في هذه المواقع.
برنامج حفظ الصور من الانستقرام
برنامج مسح الكلام من الصور للايفون
انشر وشارك رابط المقال مع أصدقائك لتعم الفائدة، وإذا كان لديك استفسار فأخبرنا عنه بالتعليقات بالأسفل وسنكون سعيدين بالرد عليك ومساعدتك!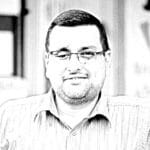 كاتب ومحب للتدوين في المجالات التقنية، ومتابع مهتم لأبرز التطبيقات الخاصة بالهواتف المحمولة منذ عقد من الزمان، أسعى دائمًا لمشاركة أحدث الاكتشافات والابتكارات التقنية مع المتابعين، ويمكن مراسلتي عبر صفحة اتصل بنا.
المقال السابق
حل مشكلة الصوت يعمل فقط مع سماعات الأذن سامسونج وانقطاع الصوت تماما
المقال التالي
افضل مقاس الصورة الشخصية وبوست الانستقرام Instagram photo size
افضل 10 برامج لتعديل الصور الفوتوغرافية بمميزات احترافية
افضل 6 برامج لتصميم صور متحركه gif اون لاين
افضل 10 مواقع لدمج الصور اون لاين
أفضل 8 تطبيقات تصميم الصور والكتابة عليها للاندرويد والايفون
تغيير خلفية الصورة اون لاين (20 طريقة مجربة)
افضل 14 موقع لتعديل الصور اون لاين
You cannot print contents of this website.