Performance Report: What is it & How to Create it? (Steps Included)

"Hi, there! How are you doing?"
As humans, we can simply answer this question in a few sentences. On the other hand, a business can only answer this in terms of numbers and results.
So anyone who needs to see how a business is doing or rather performing will have to look at something that can provide the overall picture of a company.
Something that will show them both the financial and non-financial performance of a company . Something that they can use to compare the business with its competitors.
What we are trying to say is that they will need to get their hands on a performance report.
A well-written performance report will not only measure the performance of your business but will also pinpoint the areas that require improvement and help in the overall decision-making process.
It's definitely an important report and your business needs! But do you know how to write a performance report? If you answered 'no', then don't worry, we can help you out.
In this blog post, we will take a look at what performance reports are, why they are important, and how to create the perfect one . Strap in, folks. We're going for a ride!
What is a Performance Report? (Definition)
A performance report is a document that a company creates to define and measure its overall success. It provides an overview of how the business is performing. To do this, performance reports mainly collects specific work performance data, analyze it, and provide suggestions to help in making decisions.
This report can narrow down and concentrate on the performance of a specific project or an employee or focus on the entire business itself.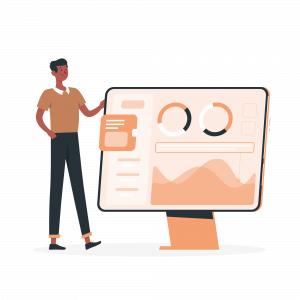 Even though performance reports vary from company to company, they all essentially involve the same elements of data and data processes. These include:
The goals and objectives of a company
The vision for the next five years
Key performance indicators (KPI)
Frequency of KPI measurement
Source of the data that is used for monitoring purposes
Some examples of performance reports are status reports , progress reports , trend reports, variance reports, forecasting reports, etc.

Simple enough, right? Now, let's try to understand why performance reports are essential for business management and development!
Read more:  10 Top Performing Business Metrics Your Business Must Know About!
Why Do You Need to Create Performance Reports?
We know that a performance report gives you a clear and accurate picture of the performance of your business. In essence, a performance report is created for the following reasons:
It records all the items related to the activities that you are doing.
It identifies whether your business activities will help you grow and achieve your goals.
It identifies both your strengths and weaknesses.
But this is only a general overview. Let's go a little deeper to look at the key reasons why companies must create performance reports!
1. Benchmarking
Benchmarking is used in performance reports to set and measure targets.
It compares the performance of your business against other competitor companies and helps you identify areas where you are underperforming and outperforming so that you have an understanding of where you stand in the industry.
Benchmarking eliminates guesswork and provides solutions to specific problems. It provides you with essential data needed to analyze and discover new opportunities. This will help improve your efficiency and productivity while also enhancing customer satisfaction !
Read more:  Performance Improvement Plan (PIP): What is it & How to Create it?
2. Monitors the Workforce
A performance report covers everything, including your employees' performance .
It helps you define the performance of your workforce and ascertain how well your employees are doing and where improvements can be made.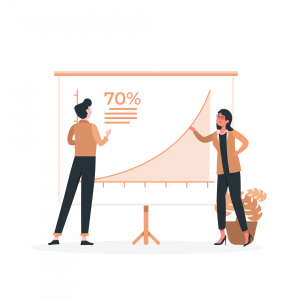 The report measures the customer satisfaction surrounding your team as well. This not only helps the employees improve their performance, but also helps in the overall expansion of your business!
3. Prepares External Reports
Since businesses are required to comply with reporting regulations and laws, they need to produce other external reports such as annual reports, financial statements, accounts, etc. Performance reports assist in the preparation of these external reports!
4. Enhances Business Performance
A performance report provides you with real-time information about your business . This information can be used to identify areas of strengths and weaknesses so that you can bring in changes and improvements by reshaping the strategies and methods used within your company.
This is a great way to enhance your business performance . With these reports, you can set realistic and achievable targets which help in improving employee morale and will also help increase overall performance and productivity.
5. Improves Communication
With a performance report, you can understand your employees and their performance levels. It also provides customer insights and helps you understand the needs of your consumers. By having a better perception of your employees and customers, you will be able to communicate with them effectively.
This will ensure a smooth flow of information inside the company thus reducing confusion and other workplace conflicts. As a result, there will be improved team energy and morale!
That's enough for you to create performance reports for your business! And now that you are a little more informed about it, why don't we go ahead and show you how to create a performance report?
Ready? Let's dive in!
Read more:  10 Best Reporting Tools and Software for Businesses
How to Create a Performance Report? Follow these steps!
Here are the steps involved in writing a performance report for your business:
Step 1. Keep the Audience in Mind
The first step toward creating an effective performance report is to keep your target audience in mind. Your performance report is mainly written for the senior management, but it is also used by employees as well.
Consider their needs for wanting a performance report before you start drafting it. Ask yourself these questions:
Who is your target audience?
What do they want – a general or a specific performance report?
Is this performance report useful for them?
Step 2. Define Mission and Objectives
Once you are clear about your target audience, then you must lay down what you aim to achieve. Define your organization's mission and determine your company's goals and objectives.
For example, if you run a clothing company, then your mission could be to become the largest clothing retailer in your city and your objectives could be to increase sales and revenue.
Doing this will help you evaluate and measure your company's performance against your missions and objectives and see how well you are doing in terms of achieving or meeting your goals.
Step 3. Start with an Executive Summary
Start your performance report by writing an executive summary that gives an overview of your business's performance in all aspects of its operations.
It basically acts as a snapshot that contains a brief and concise form of the information that your report will discuss. It provides a synopsis of your company's growth .
Step 4. Provide the Performance Assessment
Once you write your summary or synopsis, then you move on to the actual assessment of your business. This section breaks down each part of your business by evaluating all the major KPIs and metrics involved in measuring your results.
To show how well you performed you can divide things into 4 categories namely – Strong, Good, Fair, or Weak – which can help you focus on specific areas for improvement.
Here are some other things you can include in this section:
Financial Status of Company:  Assess the state of cash flow and revenue generation
Industry Comparisons: Compare KPIs and metrics of competitors to illustrate how well your company is doing in the market.
Non-Financial Quantitative Data : Examine the percentage of product rejects, volume of sales, number of complaints, etc.
Non-Financial Qualitative Data : Mention changes in reputation, effectiveness, customer satisfaction, staff morale, etc.
Step 5. Include Visual Elements
Visual elements make your reports more engaging and easy to understand, which is why they are a crucial part of performance reports. By visual elements, we mean including tables, charts, graphs, etc.
In your performance report, you can include a graphical trend analysis section that summarizes your KPIs over a certain period of time, in a graphic form. This will show any trends or patterns that might exist for your company in comparison to other companies.
You can also include a section for detailed statistical tables to present your figures and ratios, and measure them along with other companies in your industry.
Step 6. Proofread
The last and final step in creating any report is to proofread it. The same applies to performance reports.
Look for spelling errors, grammatical mistakes, and inconsistencies in punctuations, and check whether your sentences are properly structured. Ensure that the data you have presented is accurate and up-to-date.
That's pretty much it! Once you complete all these steps, your performance report is ready to go.
Before you go, we'd like to let you in on a little something that can make creating performance reports as easy as a breeze. That's right! A tool that will help you save a lot of time and effort!
Don't believe us? Then scroll down right now!
Bit.ai : The Best Tool for Creating All Types of Reports

There are a lot of steps involved in the process. You have to do the research, write the content, and to top all of this, you have to come up with a proper structure, focus on the format, and share information with other people.
Phew! That's a lot of things to keep track of and we feel that in this age of technology, nobody should be stressing out so much over creating a report.
That's why we present to you Bit.ai , a cloud-based document collaboration platform that helps you create modern, digital integrated documents effortlessly.
A couple of clicks is all you need to create the perfect performance report on Bit. Not convinced? Then take a look at these features of Bit.ai and decide for yourself!
1. Document Templates
Don't for a second worry about the structure and format of your performance report when Bit's extensive template gallery offers you so many responsive templates from which you can choose your favorite!
All you have to do is insert your text in a pre-formatted document and customize it wherever it is required! Just focus on your content and Bit will do the rest!
2. Auto-Formatting
Don't you just hate it when you have to constantly make sure that everything on your document is aligned and in a uniform format?
Bit solves that problem with its auto-formatting feature, which automatically formats your entire document even if you don't! From margins to line spacing to fonts and design, everything in your document will be taken care of by Bit. This saves you a lot of time and effort!
3. Supports All Types of Digital Content
Want to make your performance report easy to understand and engaging? Then, Bit is the perfect tool!
It supports over 100+ file formats and lets you seamlessly add rich media elements from the most popular third-party apps (i.e. Google Sheets, Airtable, Tableau, Sharepoint Excel, etc.) so you can add interactive tables, charts, graphs, and lots more to your performance reports. This will make it easy for you to make comparisons and help your readers understand better.
4. Multiple Workspaces
A performance report is the combined effort of multiple people across different departments and it involves compiling multiple data and information.
This is a perfect recipe for chaos to ensue, that's why Bit is the perfect tool for you. It lets you create infinite workspaces and folders around projects and teams to store all your information in a neat and orderly manner.
This will ensure that the whole process is well organized and makes working on performance reports much more efficient and effective.
5. Real-Time Collaboration
Bit offers a real-time collaboration feature that allows you to invite colleagues from various teams and departments to join you and work together in real-time.
This means that your team members can now make edits, add comments, highlight text, and mention other collaborators all within the same document!
This is extremely useful while proofreading and when you have to work simultaneously on a single document.
All in all, Bit is the ideal tool to keep in hand while writing reports. It just makes everything smoother and easier!
Our team at  bit.ai  has created a few more templates to make your business processes more efficient. Make sure to check them out before you go, y our team might need them!
Training Manual Template
Brainstorming Template
Meeting Minutes Template
Employee Handbook Template
Transition Plan Template
Customer Service Training Manual Template
Employee Contract Template
Performance Improvement Plan Template
Understanding your business is not as simple as looking at profits and losses and deciding whether it is successful or not. So many factors contribute to the overall performance of your business.
With a performance report, you'll always be able to assess your business and make robust decisions.
We hope we have prepared you enough to start writing your own performance reports. And with Bit by your side, you are always a step closer to making amazing reports in just a few minutes!
So stop waiting around and get down to business.
Further reads:
KPI Report: What it is & How to Create a Perfect One?
Weekly Report: What is it & How to Create it? (Steps & Structure)
Annual Report: What is it & How to Create it?
Formal Reports: What are they & How to Create them!
Business Competition: 11 Ways to Stay Ahead in 2022!
Operational Efficiency: Definition, Importance & Ways to Improve it!
Marketing Report: Definition, Types, Benefits & Things to Include!
Technical Report: What is it & How to Write it? (Steps & Structure Included)
Business Report: What is it & How to Write it? (Steps & Format )

Growth Plan: What is it & How to Create One? (Steps Included)
14 Guerrilla Marketing Examples & Ideas You Must Explore!
Related posts
25+sales quotes that'll motivate your sales team, performance management: improve employee engagement & productivity, 11 best text editors for windows, mac, linux & more, how to embed marvel into your documents, design documents: definition, importance, key elements, how to write a daily activity report (steps,key elements & benefits).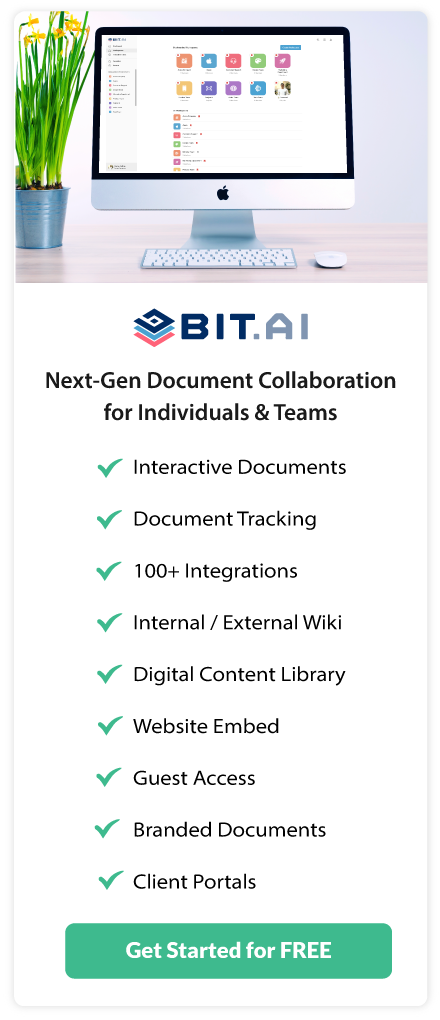 About Bit.ai
Bit.ai is the essential next-gen workplace and document collaboration platform. that helps teams share knowledge by connecting any type of digital content. With this intuitive, cloud-based solution, anyone can work visually and collaborate in real-time while creating internal notes, team projects, knowledge bases, client-facing content, and more.
The smartest online Google Docs and Word alternative, Bit.ai is used in over 100 countries by professionals everywhere, from IT teams creating internal documentation and knowledge bases, to sales and marketing teams sharing client materials and client portals.
👉👉Click Here to Check out Bit.ai.
Recent Posts
Coding vs scripting: decoding the differences, what is acceptance testing learn types, importance, and steps, what is test-driven development (tdd), what is integration testing types, techniques & differences, mob programming: importance, best practices, & ways to use it, 40 selling words & phrases to sell your product and services.
Discover The Power Of Modern Performance Reports – See Examples & Best Practices 
Table of Contents
1) What Is A Performance Report?
2) The Importance of Performance Reports
3) Performance Report Examples
4) Performance Reporting Tips
Performance reporting has been a traditional business practice for decades now. These analytical tools allow decision-makers to get a sense of their performance in a number of areas and extract valuable insights to inform their future strategies and boost growth.
In the past, these reports were used after a month or even a year since the data being displayed was generated. At the time, this was not an issue, as the static nature of reporting was the norm. That said, just like many other business processes, reporting has mutated to meet the fast-paced environment organizations face today.
It is no longer enough to get a static view of the past. The new era of reporting is interactive and offers an insightful mix of real-time and historical insights. Insights, businesses need to stay competitive and skyrocket their success.
To help you get started with the topic, we put together this insightful guide on modern performance reporting using professional online dashboards . Keep reading to find a definition, benefits, examples, and some key best practices to generate them successfully!
What Is A Performance Report?
A performance report is an analytical tool that offers a visual overview of how a business is performing in a specific strategy, project, or department. With this 360-view, decision-makers can extract insights to inform their strategies and boost business growth.
These tools take the reporting process one step further by offering an interactive view of a business's most important key performance indicators (KPIs) all in one place. There is no need to jump from one document to another or drown in infinite spreadsheets. Performance reports provide the necessary knowledge for managers and employees to understand how their efforts are developing. Plus, the real-time nature of these analytical tools enables them to spot any issues and tackle them immediately. Avoiding unnecessary waste of resources or worst consequences for the future.
That said, the true value of these reports lies mainly in their visual nature. They are composed of multiple graphs and charts that not only assist you in telling a complete story of performance but also make the data more accessible and understandable for a wider audience. That way, everyone across the organization can integrate them into their daily operations and use them as communication tools between teams and departments.
Let's dive deeper into the benefits below.
What Is The Importance of Performance Reports?
Being data-driven is no longer a choice or a competitive advantage. On the contrary, organizations that fail to implement online data analysis tools to track and optimize their performance will simply stay behind. Today, basing your most important strategic decisions on simple intuition can lead to a waste of money and resources that will stall business growth. That is why performance reports are such powerful tools. Below we'll go into detail about the reasons.
Informed decision-making : The success of any strategy, product, or service lies greatly in the power of knowledge. Modern performance reports help you in that task by providing the necessary knowledge to make informed decisions and leave intuition behind. Being able to get a 360-view of the status, progress, or development of your strategies enables you to spot improvement opportunities that will enable you to achieve your goals successfully.
Enhance communication & collaboration : A key element of success when it comes to an organization's data-driven efforts lies in collaboration. Performance reports are powerful tools that help boost communication and collaboration between departments by providing a melting pot of information in an online environment. Just by sharing these reports, teams and departments can stay connected with each other and work towards the same company goals.
Boost business growth at a lower cost : Wrong decisions based on outdated data or simple intuition can not only stall business growth but also bring substantial financial losses by wasting resources on wrong strategies. This issue is eliminated thanks to the power of these reports. By being able to make informed decisions, you'll ensure your goals are being met with less financial risk, thanks to smart resource allocation.
Types Of Performance Reports: Professional Examples & Templates
As mentioned earlier, these solutions can prove valuable in a wide range of business areas, departments, projects, and strategies. To help you get a sense of their versatility, below we will discuss the most common types and provide real-world examples to put their value into perspective. These examples of performance reports were generated with datapine's dashboard creator , and they offer an interactive and visually appealing view of critical performance data.
1. Company performance reports
As its name suggests, this type covers any kind of business-related area or department that is key to the success of the organization as a whole. We are talking about sales, finances, customer service, human resources, and more. Let's start with an example from the financial side.
a. Financial performance report
Our financial report below is a different take on a traditional income statement. This time, including valuable forecasts for costs and income. With this data in hand, decision-makers can identify trends and patterns to evaluate the financial health of the organization, compare their current performance to the expected forecasts, and extract valuable conclusions to plan their budgets and strategies ahead of time.
**click to enlarge**
The template above focuses on revenue, costs, and net profit. Each of these KPIs is tracked in its actual value, its forecast value, and the absolute difference in number and percentage. For instance, we can observe that the net profit has the highest variance from the actual to the forecasted value. This is something that needs to be looked at in more detail, as the net profit tells you how profitable the company is as a whole. It is important to note that businesses approach their financial forecasts differently, and this variance might be less critical than it seems. A good way to evaluate what could be happening is to look into other data in the report. For instance, the bar chart for cost breakdown can tell you if you are spending more than expected and if those costs are affecting your final profit.
b. Sales performance report
Our next example is a sales dashboard that tracks general departmental performance on a long-term basis. This highly visual example provides the 360-view of sales operations that managers need to assess the success of their strategies and find improvement opportunities to boost sales. Let's discuss the template in more detail below.
The performance reporting template above focuses on high-level sales KPIs , including ARPU, CAC, CLV, and sales target and growth. As mentioned earlier, targets are a key element of the reporting process. They enable users to evaluate if their efforts are resulting in the completion of crucial business objectives. In this case, we can see that the business reached its overall sales target by 115%. We can find the reasons why by looking at other charts in the report. For example, we can observe that the CLV and ARPU have had an increasing trend in the past 12 months while the customer acquisition costs decreased. This is a positive conclusion as you want to keep customers with you for the longest time at the lowest cost possible.
c. Customer service performance report
Customer service is among the areas that can benefit the most from performance tracking. After all, customers are the beating heart of any organization, and keeping them satisfied should be a top priority. The customer service dashboard below provides a complete view of the quality of a customer service department with an omnichannel approach. With this data in hand, support managers can ensure customers are getting the help they need at the lowest costs.
With insights into the total tickets, average resolution time, abandonment rate, and more, users can identify their customer's favorite communication channels as well as weak points that need improvement. Naturally, you want to solve your issues at the lowest cost to the company; therefore, it is important to look closely at the performance of each channel to ensure issues are solved efficiently.
Overall, we can see that the total tickets vs. solved ones have an acceptable ratio in the different channels. However, if we take a deeper look at the data, we can find some valuable conclusions to improve. For instance, the stacked area chart tracking the average resolution time in minutes by week is showing us that special requests are taking longer than expected in some weeks. While we can always expect special requests to take more time than standard ones, it is still possible to keep the time at a minimum by identifying the most common ones and preparing agents to tackle them as fast as possible.
d. Social media performance report
Moving on with our lists of performance reports examples for general company areas, we have one focusing on social media, specifically on 4 key platforms: Facebook, Twitter, Instagram, and Youtube. It is the perfect tool for businesses that manage their social platforms in-house but also serves as a great client reporting example for agencies.
The template focuses on 7 metrics that are fundamental to understanding the progress of strategies on social media. Each of these metrics is tracked in its actual value and compared to a target. The difference between the actual and targeted values is displayed in a percentage in colors red and green to understand if the value is negative or positive easily. In general, we can observe that the period of April 2020 performed worst than expected. With targets being met only in a couple of areas. This is something that needs to be looked into, and tweak strategies to ensure targets are met.
e. Brand performance report
Brand perception can directly affect performance. If your target customers don't recognize or associate your brand with the concepts and attributes you are expecting, then your sales are likely going to suffer. Our next performance report template shows the answers to a survey on brand perception for Brand D; let's analyze it in more detail below.
This highly visual market research dashboard starts by giving some information on the surveyed audience, such as the age groups, regions, and gender. Paired with that, we get graphs and charts displaying the answers to questions related to brand awareness, branding themes, and celebrity analysis. By looking into them, we can conclude that Brand B is the most recognizable one over Brand D. Therefore, there is more work to be done in the awareness area. For example, by looking at the celebrity analysis, you can identify potential new brand ambassadors that will bring higher awareness to your target audience.
2. Project performance reports
Our next type of report focuses on projects. It is no secret that tracking project status and progress is critical to success. These reports provide the necessary knowledge to track the development of the project at each stage and ensure resources are being spent as planned. Plus, they serve as communication tools between team members to ensure every task is completed efficiently to move on to the next one. Now, let's look at two project performance report examples.
a. Status performance report
A project status report provides managers with an overview of the current state of the project, with insights into budgeting, time, costs, quality, and more. Our template below offers an interactive overview of project status with the possibility to filter by client, status, and time period. This way, the PM can get a complete overview of all developing projects and ensure each of them is performing as expected.
When it comes to reporting using project management dashboards , targets and benchmarks play a key role as they define the limits to which the team should attain. In this case, we can see three cost and revenue-related metrics that are compared to a planned value. The total margin seems to be lower than expected at this stage in the project, which makes sense, considering costs are higher than revenue at the moment. This is made clear in the template with the exclamation point next to the total margin KP which should catch the PM's attention.
b. Progress performance report
On the other hand, the project progress report provides an overview of what has been accomplished in the project so far. Here we can see progress percentages, projected launch dates, upcoming deadlines, and much more. With these insights, team members, project managers, and other stakeholders can be informed of the progress of the project as well as identify areas that need to be re-evaluated. Let's explore the example in more detail below.
The template above is an IT dashboard tracking the completion of a website-related project. At the top, we get insights into the completed stages of the project with a 67% of development progress. At the bottom, we get more valuable information, such as the budget, where we can see an 8.1% increase over the target. This can be explained by looking at other charts, such as the overdue tasks, where we can identify tasks that are 24 days overdue. This can shine a light on poor team organization, something that needs to be tackled immediately to prevent the costs from going higher and the project being delayed.
Your Chance: Want to build great performance reports on your own? Try our professional reporting software for 14 days, completely free!
3. Performance reports by time
Last but not least, we have the reporting by time period. These can be for any business area or function, depending on the scope of the analysis. Some businesses might want to track financial performance on an annual basis after their fiscal year has been completed, while others want to track their progress closely with weekly reports . To help you put their value into perspective, below, we provide examples for annual, monthly, and weekly reporting.
a. Annual performance report
Annual reports provide a 360-view of the business's performance over a long period of time. While these solutions might not be entirely valuable due to their historical nature, they still provide essential insights that can help organizations plan their strategies for the coming year. Our template below is an employee performance report sample tracking critical KPIs related to productivity.
Our HR dashboard above is divided into two areas: absenteeism and overall labor effectiveness. With this data, we can extract valuable insights regarding employee efficiency but also satisfaction. Naturally, you want to keep your absenteeism rates as low as possible since it directly affects productivity. Here, we can observe that the average absenteeism rate is below target, which can mean employees are motivated to work at this company. This data is backed by the OLE of the past 5 years, where we see a big increase in the observed period. That said, there is still room for improvement as we see that some departments are less productive than others.
b. Monthly performance report
Monthly tracking is probably the most common type of reporting in the business landscape. It provides the perfect timeframe to gather valuable data and act on insights before it is too late. Our example below is a manufacturing dashboard tracking overall performance in 4 areas: effectiveness, quality, production, and costs. Let's explore it in detail below.
As we've mentioned multiple times already, targets are a key element of performance reporting. They serve as guidelines to understand if your project, strategies, teams, or departments are performing as expected. In this case, the values are compared to the previous month, which you want to improve. Overall, we can see that this manufacturing company is underperforming in all areas compared to the previous month. That said, we should not consider this as a negative thing from the get-go. It is necessary to explore the data in detail and see if there were any factors that lead to this scenario and then decide the measures to take next.
c. Weekly performance report
Finally, weekly reporting provides a real-time view of performance in areas that need close monitoring, as any critical development can bring major consequences to the organization. A great example of this is cybersecurity. With data breaches and cyberattacks becoming an increasing concern, tracking how your security strategies are performing on a weekly basis can make a difference in the impact one of these attacks can have.
Our template above has a weekly focus, and it provides the necessary knowledge to help IT managers keep track of any relevant developments regarding cybersecurity. The performance dashboard starts by providing a cybersecurity rating to help the company understand the quality of its efforts based on predefined criteria. Next, we get insights into the total intrusion attempts, backup frequency, and the meantime to detect and resolve any issues or threats. Each compared to the previous 6 months.
To understand these values better, the template provides breakdowns of each to help extract conclusions to improve. For instance, by looking at the intrusion attempts by malware type, the company can identify the most common threats and implement strategies to keep the mean time to detect and resolve as low as possible.
These are just a few of the multiple performance report examples you can implement in your business. To see more templates that suit your needs, check out our library with over 80+ dashboard examples .
Performance Reporting Best Practices
As you saw in our list of examples, these reports are valuable tools for understanding how strategies and projects are performing. To help you generate them successfully, below we'll discuss five best practices you should follow.
1. Define objectives and audience
When it comes to successful reporting, thinking ahead is key. The first step you should take before any other is to think about your general objectives as well as your target audience. Your objective can be anything from tracking general departmental performance, the development of a project, strategy, or campaign, or any other activity that is related to your company goals. With those in hand, you'll be able to collect the correct data later in the process.
The same goes for your audience, it can be anyone from a C-level executive to a manager, client, or employee. It is important to define the needs and expectations of your audience to plan the content of the report more efficiently. For example, you might need to show a financial dashboard to the marketing team, if some people in the team are not familiar with financial concepts, then you need to prepare your reports thinking of these people by including labels or other elements that make the information more understandable.
2. Use a mix of current and historical data
As mentioned earlier in the post, the traditional way of reporting was made out of static historical data. Now, we already know that this format is no longer valuable today. What will take your analytical efforts where you want them to be is using a mix of current and historical data. In doing so, you'll get a 360-view of your performance and be able to identify valuable trends and patterns to inform your strategies.
For instance, tools such as datapine use a mix of historical and real-time data to generate accurate forecasts and display them in the report. This can be anything from the number of sales for the coming months, inventory levels, employees who will take a vacation at a certain period of the year, and many more. With these predictions in hand, decision-makers can prepare for any events in advance, making the reporting process even more efficient.
3. Define a mix of KPIs
After you collected your most important historical and current data, it is time for you to define some critical KPIs. These KPIs will help you measure how your strategies are performing and if anything needs improvement. A common mistake when it comes to selecting and using KPIs is picking too many. As we like to remind readers of our blog, just because something can be measured, it doesn't mean it should be. Tracking too many KPIs can make your reports confusing and crowded. Therefore, you should pick 3-5 indicators for each goal or strategy. That way, you'll keep your analysis focused and way more successful. Check our list of KPI examples to get over 350+ templates for different business functions and industries.
4. Use professional tools
In the past, companies relied on Excel or PowerPoint to generate their reports. While these tools are wildly effective, their static nature is a big setback for organizations that need agile analytics. For that reason, investing in modern performance reporting software is a key best practice for us.
These tools provide organizations with advanced functionalities to make their reporting process automated, interactive, collaborative, and highly efficient. With the power of artificial intelligence, real-time data, predictive analytics, and much more, professional software will drive analytical success every step of the way.
5. Learn from your reports
Just like any other business-related activity, reporting is a learning process. Once your reports are generated, you should gather feedback from users to keep improving your formats and processes. Just remember, there is no perfect format out there. It will be directly linked to your analytical goals and audience. That said, by following the best practices we just mentioned, you should be able to build a solid foundation for your analytical journey.
Performance Reports Key Takeaways
As you learned throughout this guide, performance reports do more than just show critical KPIs, they provide a deep view of progress to help users identify opportunities for growth and improvement, they keep teams connected and boost collaboration to ensure company goals are being met, they provide industry benchmarks to help you understand your position in the market and much more.
A well-implemented reporting system using a professional BI reporting tool will serve as a big competitive advantage by giving everyone across the organization the power to make informed decisions in less time and with fewer resources spent. In time, these actions will skyrocket organizational growth and prepare the business to dive into new opportunities.
If you are ready to start generating stunning performance reports yourself, try our professional online reporting software for a 14-day free trial today!
Get certified as a Hotjar pro!  Take our new course to get your official Hotjar certification.  Learn more
Learn / Guides / Performance reporting guide
Back to guides
Performance reporting: how to create an effective reporting process and increase conversions
The success of any business, product, or project revolves around an overall picture of its performance—that is, understanding how customers behave and respond to it and what you can do to improve their experience (and increase your conversions). 
That's where performance reporting comes in, putting measurement, quality assurance, and accountability data into context.
Last updated
Reading time.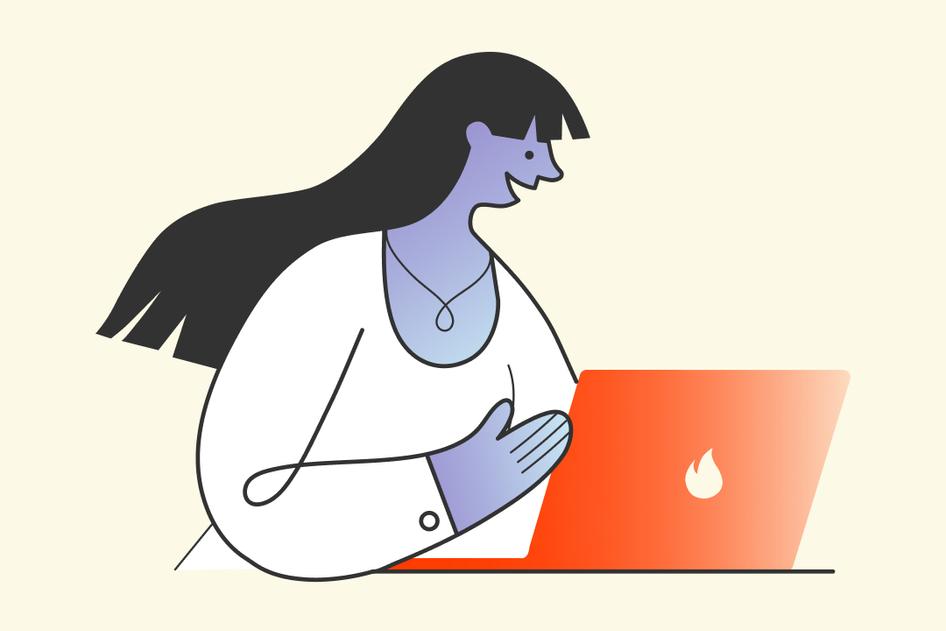 Without reliable data, there's no way to know what's resonating with your customers. You can take a run at what they'll like or whether they'll return, but you can't ever know for sure. 
Performance reporting gives you access to a wealth of data about how people use what you're offering —whether that's a website, app, service, or product—and how that impacts your business . This lets you focus on the measures that are most useful to your customers and most relevant to the company's goals and values. 
This guide explains what performance reporting is, how to create efficient and accurate performance reports, and how to use them to make the right decisions for your customers.
Uncover opportunities for optimization with Hotjar
Hotjar provides teams with user insights that traditional performance reporting doesn't cover—to make changes, prioritize, and build products customers really need and love.
What is performance reporting?
Performance reporting is the process of collecting, analyzing, and reporting on website and user data to compare initial projections against results. 
It's a way for teams to collect and share project information, communicate the status and progress of a project or initiative, and forecast future projections to stakeholders and leaders. The goal is to understand user behavior and optimize your project's performance.  
In customer-centric businesses , performance reporting allows teams to understand how people experience their website, app, service, or product, figure out the changes they need most, and make the right decisions to improve the user experience .
How does performance reporting work?
A good product planning strategy outlines an organization's priorities, objectives, and actions, along with available resources. While implementing the plan, teams monitor progress via website and product analytics—including user behavior-related metrics—and make adjustments as necessary.
Then, teams use performance reports to communicate new or revised priorities, objectives, and actions for specific projects and initiatives . This can happen monthly, quarterly, or annually, depending on the discipline you own and the team structure you operate in. In turn, the performance report will influence future planning and resource allocation.  
Performance reporting focuses on different objectives depending on the project, team, and business. As a result, reports are produced in a variety of ways, but most of them tend to explore these common elements:
There are different targets for performance reporting. A report can focus on
A single project , like marketing performance reporting, to determine how well the project is performing and whether it's meeting its goals and objectives
A team member , to analyze performance and help them complete tasks more effectively
The company as a whole , showing the performance of each of its various departments
That is, a performance report can focus on one project or team member, but it can also go as broad as the whole company . It can narrow down and concentrate on the performance of a specific project—like marketing performance reporting—or focus on the entire business itself.
Even though performance reports vary from company to company, they all involve the same elements of data, also known as key performance indicators (KPIs), which provide a way to quantitatively measure the metrics that matter most to your organization.
In performance reporting, KPIs act as a GPS as you try to find your way to an unfamiliar destination: the project's success. 
Of course, a KPI isn't just a preferred metric; it's also associated with a goal. These include:
Past performance analysis : data that helps measure whether the project's performance is above or below expectations
Work performance : details about the project's progress and the costs it has incurred so far, and how performance is aligned with what was initially estimated 
Approved changes : a summary of changes made to the project and the reason for each one
Project forecasts : outlining the next steps that teams plan to take in a project
Risk mapping : valuable insights that help teams identify roadblocks and determine the necessary measures to avoid them
Project estimation and completion : updated project estimations, including financial predictions and production outcomes
Combine both qualitative and quantitative metrics to capture a big-picture view of what customers want
Numbers and graphs alone can't reveal the complete picture of how your website, app, or product is performing—and you can't use them to explain how customers are experiencing it, either.
To get a 360-degree view of how a particular strategy is performing, it's helpful to gather qualitative data to complement quantitative metrics like those provided by web analytics tools .
Qualitative and quantitative data should be used together to better understand what's happening with a project and identify opportunities for improvement.
For example, quantitative data may reveal that your adoption has dropped: the same number of prospects are being driven to your homepage or download the app, yet a smaller percentage become regular users. Clearly, there is some work to do; but how do you make sense of this information?
Combining qualitative and quantitative data can help, which is where Hotjar comes in. We help you understand the 'why' behind the 'what', and give you empathetic insights into the user experience:
Are people leaving because something on the page is broken? Heatmaps visually represent where users click, move, and scroll on your site. With this context, you'll learn how users really behave.
Are they leaving because they are looking for something different altogether? Recordings show you playbacks of real users interacting with your product, identify issues on the fly, and spot solutions in seconds.
Or is it because a crucial bit of information is missing? Surveys let you ask what your visitors like and don't like (and why).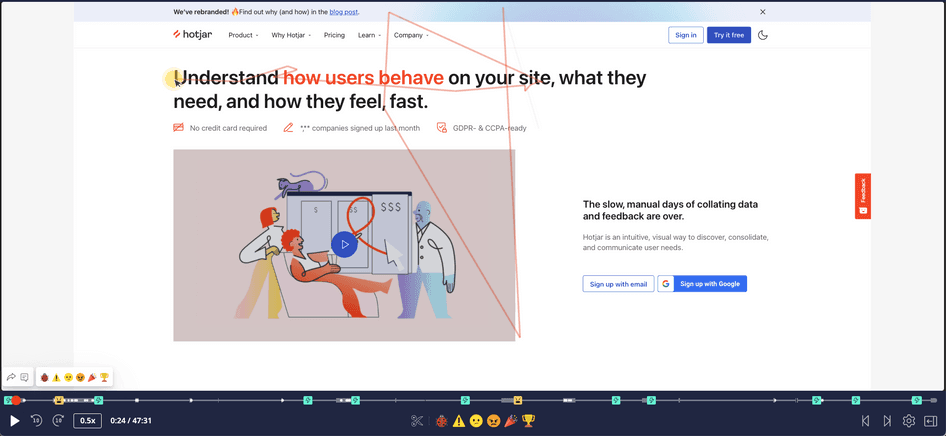 Why is performance reporting important?
Performance reports clarify the direction of a project and the expected future results compared to initial predictions. Project information is organized, summarized, and presented to stakeholders in a way that encourages improvement for both the business and its customers.
In fact, reporting on performance is not an end in itself, but an essential part of an effective customer-centric business strategy :
For the company , performance reporting helps teams better understand the status of a project and identify areas of improvement while keeping stakeholders involved in the project plan. Making decisions, mitigating losses, and reallocating resources require quality data, analysis, and reporting on performance.
For customers , performance reporting gives the company evidence about which aspects of the product or experience resonate with customers and which don't. Reports provide a more accurate image of how customers respond to the company's strategy—what they like or dislike—and how that can be optimized. 
Here are a few more reasons to keep tabs on performance:
Performance reporting encourages communication between team members
Reports help managers and team leads map the strengths and weaknesses in team performance and provide important feedback. 
As communication flows more easily and transparently, managers can confidently define the next steps. This keeps the team's expectations aligned and focused on collective solutions for the project's success.
Performance reporting highlights opportunities for growth and improvement
Performance reports do more than just track KPIs. They can also help you identify project risks and point out where there's room for growth . This allows teams to spot and avoid roadblocks and identify improvement opportunities.
A well-executed performance report focuses on issues that are below expectations, bringing these items to the attention of both managers and employees—people who can tell if these items warrant immediate attention.
Pro tip : use Hotjar to figure out what works, what doesn't, and why.
What your customers do (or don't do) with your website, app, or product can tell you a lot about your performance. Butincluding the 'why' in performance reports makes it much more likely that the right items will be prioritized.
Sure, quantitative performance metrics help you spot trends—but you'll still struggle to identify the causes of those trends. Hotjar's product experience (PX) tools help you drill down into the motivations behind customer actions:
Feedback lets users express frustration or delight about individual parts of your product, right down to the page, form, or image they're looking at
Surveys bring the voice of the customer to your decision-making, allowing you to validate your ideas and better understand your users
Engage provides face-to-face feedback through user interviews, building a deep sense of empathy for their goals, pains, and priorities
Product, marketing, and sales teams can use this data-backed information to better understand what motivates their customer personas. This data helps your company continually improve its products.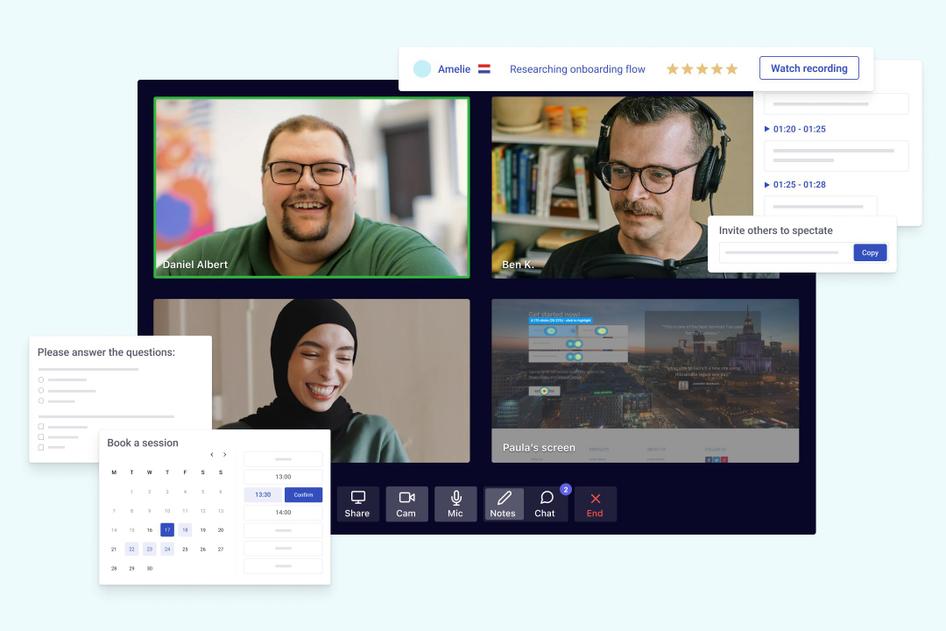 Hotjar Engage lets you automate the entire user research process
Performance reporting leads to better decisions
Determining the right performance metrics leads to more intelligent decision-making. It provides a pathway to product improvements and clear guidance on business or product prioritization . Without these metrics, managers must rely on guesswork when deciding which products or features to prioritize.
A well-written performance report will not only measure the performance of your project but will help in the overall decision-making process by:
Communicating the organization's priorities and supporting budgeting and resource allocation decisions
Creating less room for error , which can lead to quicker problem resolution for your customers
Benchmarking your performance compared to others in your industry, helping you identify your own team's market position, identify gaps, and stay competitive
Performance reporting sets the stage for success
Regularly producing performance reports encourages you to polish your end delivery—leading to better performance results overall. Meaningful metrics fuel data-driven decisions, which go hand in hand with successful business outcomes and enable teams to build better products for their customers.
Sean Potter, a Senior Content and SEO Strategist at Hotjar, says that by focusing only on implementation, "you'll waste time and budget on tactics without knowing if they delivered growth or not. You should constantly be evaluating performance data, both qualitative and quantitative, to inform your efforts."
By packaging this data in monthly, quarterly, or annual performance insights, you can use the reports to increase your organizational impact and deliver a better product for your users .
Performance reporting makes it easier to earn executive approval
If your job involves winning over stakeholders, performance reporting helps you get buy-in faster. For example, performance reports help product managers by providing objective support to the plans they propose when they present the product roadmap .
To green-light what you're proposing, executives will want to see the evidence suggesting that the company will enjoy a positive return on investment. Performance reporting helps you by:
Clarifying organizational goals and directions to improve the product, bring it to market, or expand its reach, and aligning them with the overall company strategy and desired outcomes
Offering transparency to stakeholders who invested in the project and keeping them aware of the progress
Tracking productivity and showing the production rate, which gives insight into when teams might finish the project
Based on the data presented in performance reports, management and stakeholders have an accurate high-level overview of the project's progress, which translates into better decisions and business performance.
6 types of performance reports and how to use them
There are many different ways to report on performance: charts, spreadsheets, written reports, data visualization platforms, or complex management dashboards that provide teams with the information they need whenever they need it.
Which performance reports are relevant and worth creating for your goals will depend on having a clear understanding of your ownership areas and the metrics you can influence within your discipline.
Let's break down in more detail the types of performance reports and how to use them.
1. Status reports
A status performance report details the current state of a project at any given time. Some of these reports include milestones reached, any incidents that occurred, and the remaining available resources.
Managers use status performance reports to measure performance, indicating how well the project is progressing and whether teams are on track to meet deadlines, and highlighting areas of improvement or imminent risks.
2. Earned Value reports
Earned Value reports integrate scope, schedule, and cost performance using earned value management techniques—a mathematical method where the project can be measured by progress achieved rather than just a basic review of cost and schedule.
This report is often part of the status report and includes insights into the rate of project production. The project manager can then forecast a project's total cost and date of completion based on trend analysis or application of the project's 'burn' rate. 
3. Progress reports
A progress report describes what's been accomplished since the last reporting instance .
Using schedule, cost, and work performance analysis, the progress report helps managers compare the progress made so far with the expected progress during project planning. This gives them a more proactive measure of what's working in team productivity and what needs to be re-evaluated.
4. Trend reports
Trend reports examine project performance over time to see if it is improving or degrading. 
Trend reports are especially important in long-term projects, where metrics must be evaluated across months, quarters, or even years. Managers use these reports to assess whether a project is staying on track and meeting expectations and if a project's overall production rate is increasing or decreasing.
Pro tip : use Hotjar Highlights to extract and share the most meaningful parts of your insights.
Highlights enable you to cut out snippets of your recordings and heatmaps and save them into special collections that you can easily share and analyze with your team and stakeholders. With all of your highlights and collections saved in one place, it's easier to spot trends, analyze user behavior, and discover opportunities.
Grouping highlights into a collection helps you paint a clear picture of performance in terms of user behavior, and use it to support your case for product improvements—making stakeholder buy-in a breeze.
Hotjar Highlights let you snip, sort, and share key user insights with stakeholders
5. Forecasting reports
Forecasting reports show what managers can expect to happen during a project , predict future performance outcomes, and provide expectations for project guidelines. 
This report analyzes team performance and establishes goals and objectives stakeholders hope to achieve throughout the project's lifecycle. If forecasts turn out to be inaccurate, this helps managers identify inconsistencies and allocate resources to keep the project on track.
6. Variance reports
A variance report makes a direct comparison between the planned progress and what progress was actually made . It compares the timeline of each stage in the plan, with the time frame in which they were completed.
By comparing the real with the estimated, managers can identify important variations that require a reallocation of resources—or a realignment of expectations.
How to get started with performance reporting
A performance report has served its purpose if it helps a team improve performance, stay within budget, and deliver tasks on time.
While there are several ways of reporting on performance, following these basic steps will help you get started and deliver accurate and effective performance reports:
Know your audience
The first step toward creating a performance report is to keep your target audience in mind— who is the report intended for? This can mean executives and senior management, but it can also mean other employees or external stakeholders. 
Depending on who the target audience is, you can better define what type of performance report will be most useful to them and what type of data it should include.
Define your objectives
With your target audience in mind, it's time to lay down what you aim to achieve within the project. 
Doing this will help you evaluate and measure your company's performance against your goals and objectives, and see how well you are achieving or meeting them.
Organize your data
Collaborate with teams to collect the relevant data you need for your report. This may include information about completed work, forecasted projections, customer acquisition rates, or budget, and can vary from company to company, project to project, or report to report.
Write an executive summary
An executive summary gives an overview of your business or project's performance in all aspects of its operations. 
This synopsis is important because it offers a clear and concise summary of the facts—and the possibly overwhelming amount of data your entire report includes.
Share a performance assessment
This is where you detail the parts of the business or project that you're evaluating . 
It's not enough to collect data—you need to read, interpret, and translate it into valuable information by evaluating all the major KPIs and metrics involved in measuring your results. Then, summarize the findings and develop an action plan to help you improve your performance.
For example, in customer-centric companies and projects, assessing performance comes down to understanding the funnel from initial engagement to conversion:
Painting a clear and accurate picture of the connections within this funnel and linking the work you or your team have done to specific impact points is ultimately the key to great performance reporting.
Make it visual
Visual elements—like tables, charts, or graphs—are a crucial part of performance reports. They make your reports more engaging and easy to understand, providing easily digestible data that can be understood at a glance.
Keep monitoring and updating
Set up a consistent timeframe to update and share performance reports based on your business, a specific project, or a goal—like daily, weekly, monthly, quarterly, or annually. 
The goal part is to monitor the company's performance continuously to stay up to date with metrics and resolve any potential issues.
Next steps to performance reporting
With a performance report, you'll always be able to assess your business and make the best decisions for your customers. 
So many factors contribute to the overall performance of your company. Check out these performance reporting examples and how they can help you improve:
Website performance reporting : what you need to track and how to report on the performance of your website
Marketing performance reporting : how to create marketing performance reports to advance your campaigns
Performance reporting software : a list of performance reporting software tools to collect insights and create effective reports
FAQs about performance reporting
Why should teams create performance reports.
Performance reporting is a valuable tool for achieving success within a given project. A performance report provides more control at all stages of a project, giving teams a clear and accurate picture of objectives and realistic expectations, and helping managers and stakeholders make decisions with confidence.
How often should I create different types of performance reports?
The frequency of performance reports you use will depend on your company, the discipline you own, and your team structure. These aspects affect your goals and will influence the types of performance reports you create, and how often.
For example, if you're part of an in-house product squad, your goals might be more oriented towards cross-functional collaboration , whereas if you operate within a traditional discipline-based team—like Content or Paid—your goals will be much more channel-specific. 
The key is to establish the key data points within these constraints and ensure that you're clearly communicating them to the necessary stakeholders.
How can I organize my performance report?
There are several ways to organize a performance report, but most will include these basic sections:
Introduction: defining key objectives of the report based on its target audience 
Development: describing the project's most important data and metrics
Analysis: analyzing project performance
Forecast: indicating the next steps of the project
Proposal: providing possible solutions for improvements of the metrics
Advertising
Applications
Assessments
Certificates
Announcement
Invitations
Newsletters
Questionnaires
Food & Beverages
Recruitment
Marketing Examples
Transportation
17+ Performance Report Examples in PDF | DOC
Employee Performance Report Template
Performance Report Template
Student Performance Report Template
Performance Report Gauge Chart
Performance Analysis Report Template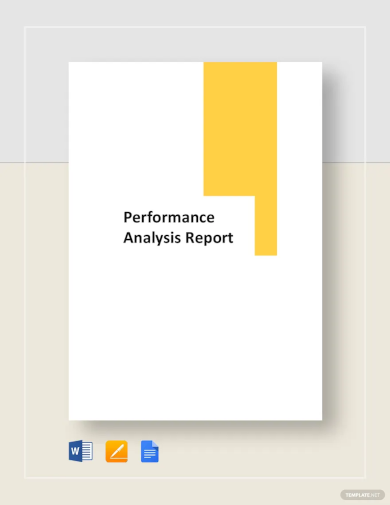 Free Agency Performance Review Report Template
Sample Financial Performance Report
Supplier Performance Report
Project Performance Report Example
Employee Performance Report
What Is a Performance Report?
Writing an employee performance report.
Make a file for that employee in your department.
Keep the file up to date by documenting feedback made to an employee throughout the year.
Provide the employee with a self appraisal opportunity to gauge what the employee thinks of the work and of the company.
Prepare for the employee appraisal in advance.
Collaborate with human resources regarding methods of discipline and incident report .
Review the department file made for the employee in preparation for the annual appraisal.
Performance Management
Performance Appraisal Report Example
Performance Testing Report
Performance Improvement Report
Performance Evaluation
Why Is a Performance Report Important in a Business?
More design, 9+ formal report examples, 9+ internship report examples & samples, 6+ examples of short report, 5+ ways of writing an observation report examples, what should be in an executive summary of a report, how to write an evaluation report, how to write a short report, how to write an analytical report, 10+ expense report examples & samples.

Related Articles
id; ?>)" rel="noopener" role="button" tabindex="0" aria-label="postclick">56+ Examples of Report Forms
id; ?>)" rel="noopener" role="button" tabindex="0" aria-label="postclick">50+ Report Examples
SUGGESTED TOPICS
The Magazine
Newsletters
Managing Yourself
Managing Teams
Work-life Balance
The Big Idea
Data & Visuals
Reading Lists
Case Selections
HBR Learning
Topic Feeds
Account Settings
Email Preferences
How to Conduct a Great Performance Review
What to do before, during, and after the meeting.
The purpose of performance reviews is two-fold: an accurate and actionable evaluation of performance, and then development of that person's skills in line with job tasks. For recipients, feedback has intrinsic and extrinsic value. Across fields, research shows that people become high performers by identifying specific areas where they need to improve and then practicing those skills with performance feedback.
Dissatisfaction with performance appraisals is pervasive. They are seen as time-consuming, demotivating, inaccurate, biased, and unfair. A McKinsey survey indicates most CEOs don't find the appraisal process in their companies helps to identify top performers, while over half of employees think their managers don't get the performance review right. A Gallup study is more negative: Just one in five employees agreed that their company's performance practices motivated them.
Frank V. Cespedes is a senior lecturer at Harvard Business School and the author of Sales Management That Works: How to Sell in a World That Never Stops Changing (Harvard Business Review Press, 2021).
Partner Center
Performance Reports: Definition, Example & Template
Fahad Usmani, PMP
April 26, 2022
Definition: Performance reports represent work status and progress to be provided to management for their information or to make decisions. Performance reports can be in electronic or physical form.
A performance report is sometimes known as a work performance report.
Monitoring and controlling is an essential part of project management that helps you keep the project on track. For this, you should know the current and planned progress of the project.
Comparing actual progress with the planned progress helps identify if the project is progressing as planned. If not, you can take corrective action as required.
Performance reports show the current status and progress. The project stakeholders are interested in these reports, as a glance at performance reports makes them aware of the project's health.
Performance Reports
Performance reports organize and summarize the project information and present it to the stakeholders. They clarify the direction the project is going and the expected future performance.
Performance reports depend on work performance data and work performance information .
Work performance data is the raw data of the project's status. It is the current ("as of now") status of project parameters, such as completed work, spent cost, the time elapsed, etc.
Work performance data helps you create work performance information.
Work performance information is derived from work performance data and can include progress status, forecasted estimates to complete, etc.
After preparing the work performance information, you will compare the planned performance with the actual performance and prepare a performance report for management's review. This report can also include a forecasting analysis.
Performance reports show stakeholders the status of the project and its performance against the planned baselines.
Examples of Performance Reports
Examples of work performance reports include status reports, progress reports, trend reports, earned value reports, forecasting reports, variance reports, etc.
Below is an example of a performance report.
Performance Reports Template
Below is a template of a performance report.
Importance of Performance Reports
Performance reports are a tool for project managers to communicate project status and progress with project stakeholders.
These reports show stakeholders the project's progress. They can also include forecast analysis, for example, if the project continues with the same performance, what additional funds, resources, or schedule extensions may be required to complete the project.
Performance reports help management review the status and progress of the project and decide the future course of action.
The following are the key reasons why an organization needs performance reports.
Monitor the Performance: Businesses can see their performance, and if it is not as planned, they can take corrective action to bring progress on track.
Benchmarking: Businesses use benchmarking for competitive purposes . Here, they compare their performance with the best performer in the industry, find gaps, and improve their performance to gain a competitive advantage.
Communication: Performance reports are good communication tools. You can communicate the project performance to your stakeholders.
External Reports: Many regulatory authorities and clients require updates and other necessary information. Performance reports help create these external reports.
Improve Performance: Status reports provide a clear picture of progress, and stakeholders can make the right decision at the right time, which helps improve performance.
Transparency: Performance reports provide the correct project status, and stakeholders see what is happening with the project. It provides complete transparency and keeps all stakeholders on the same page.
Types of Performance Reports
Performance reports can be of the following types:
Status Report: Status reports provide the current status of the project. The information in this report can include actual cost spent, completed work, and earned value from the completed work. This report can also include issues, risks faced by the project, milestones achieved, or any other incidents.
Progress Report: The progress report provides information on the project's progress. It compares the actual progress with the planned progress and provides the actual performance to stakeholders. The report can include a schedule performance index, cost performance index, etc.
Trend Report: The trend report shows which direction the project is heading. This report helps find the project's recurring issues, and the stakeholders can see how smoothly the project is progressing. The trend report shows project performance over time, and you can see if the performance is improving or degrading. A run chart is mostly used to show the trend report.
Variance Report: These reports show the variance between planned and actual progress monetarily. Examples are schedule variance and cost variance.
Forecasting Report: This report shows the forecasting analysis. Here, stakeholders can see the progress and the future outcome if the project progresses with the same performance. Estimate to complete, estimate at completion, and to complete performance index are a few parameters you can include in this report.
How to Create Performance Reports
Identify the Requirements: Find the requirements for your performance reports. You must know what information and data the report should contain. You should know the audience of the performance reports and their expectations.
Collect the Work Performance Data: This is the key step. You must collect the status of the project with precise data. The data can include spent funds, complete tasks, the time elapsed, etc.
Create the Work Performance Information: After collecting the world performance data, create the work performance information. Here, you can compare the planned progress with the actual progress.
Forecasting: If required, you can go for a forecasting analysis. The forecast report shows the future performance with the current trend.
Create a Summary: After creating the work performance report, create the executing summary and include the collected and analyzed information briefly so the stakeholders can see the overview of the project performance.
Create the Final Report: Performance reports should be prepared in the format defined in the communication management plan. The report can be text-based, table-based, graphical, a combination of these, or just a summary. The report can include Burn Down charts, s-curves , bar charts, histograms, tables, run charts , etc.
Assessment: This is the final section. Here, you can discuss the deviations and explain the future performance issues. It will help you get approval for extra funding or schedule an extension at later stages if required.
Content of Performance Reports
The content of performance reports includes, but is not limited to:
A percentage of the work completed during the reporting period
The balance work to be completed
Costs incurred during the reporting period
The balance of funds available
The balance of time available
Significant risks that have occurred or passed without occurring
Major remaining identified risks
Variance analysis ( schedule variance and cost variance )
Performance indexes ( schedule performance index and cost performance index )
The forecasted funds required to complete the remaining work ( ETC )
The forecasted time needed to complete the remaining work
A summary of major approved change requests during the reporting period.
Performance reports have an important role in project management. These reports inform stakeholders of project performance and make decisions at later stages. Performance reports are helpful in getting stakeholders to buy-in, and the project manager can complete the project with minimal obstruction.
This topic is important from a PMP exam preparation point of view. Please understand it well, as you will see a few questions from this topic on your PMP exam.
I am Mohammad Fahad Usmani, B.E. PMP, PMI-RMP. I have been blogging on project management topics since 2011. To date, thousands of professionals have passed the PMP exam using my resources.
PMP Question Bank
This is the most popular Question Bank for the PMP Exam. To date, this PMP Question Bank has helped over 10,000 PMP aspirants pass the PMP exam.
PMP Training Program
This is a PMI-approved 35 contact hours training program and it is based on the latest exam content outline applicable from Jan 2nd, 2021.
Similar Posts
Document Version Control: Examples and Best Practices
If you develop software or write documents, you must understand Document Version Control. It is a key part of the development process and evolution. Therefore, in today's blog post, I will explain in detail the principles of version control for documents or software. Let's get started. What is Version Control? Version Control tracks and manages…
PMP Experience Examples: Filling Experience in the PMP Application Form
I often receive emails from PMP aspirants asking for PMP Experience Examples. Many sent me their experience to verify PMI compliance, and I have replied to hundreds of such emails. In today's blog post, I will provide a few PMP Experience Examples and then guide you on correctly writing and filling in the experience in…
Construction Management Vs Project Management
Construction management and project management are interrelated. Both oversee construction projects such as the construction of buildings, laying roads, oil & gas pipelines, etc. If you are interested in these careers, a better understanding will help you approach them accordingly. In this article, I will explain construction management and project management and the differences between…
Cynefin Framework: Leaders Framework for Decision Making
Leaders face many challenges and complexities in today's dynamic and interconnected era. Understanding, categorizing, and addressing intricate issues has become fundamental for organizations that seek to thrive in uncertainty. The Cynefin Framework emerges as an indispensable tool, empowering leaders or managers to embrace complexity and find clarity in ambiguity. What is the Cynefin Framework? The…
Rolling Wave Planning: Definition & Example
Project managers can use rolling wave planning to develop broad plans for an ambiguous future while still producing a thorough short-term project management planning. A project is divided into waves using the rolling wave planning method, with the close-by work being planned in great detail and the far-off work being defined at a high level….
monday.com Review: A User-Friendly Project Collaboration Tool
This post is a monday.com review. Here I will explain the key features of monday.com and my experience. Let's get started. monday.com Review monday.com is a cloud-based project management tool that lets you manage projects and tasks with collaboration and workflow automation. Roy Man and Eran Zinman founded monday.com in 2012, and at the time,…
Leave a Reply Cancel reply
Your email address will not be published. Required fields are marked *

Spend Smart Save Big This Black Friday 💸 Get 80% Off for 4 Months. BUY NOW & SAVE
80% Off for 4 Months Buy Now & Save
Wow clients with professional invoices that take seconds to create
Quick and easy online, recurring, and invoice-free payment options
Automated, to accurately track time and easily log billable hours
Reports and tools to track money in and out, so you know where you stand
Easily log expenses and receipts to ensure your books are always tax-time ready
Tax time and business health reports keep you informed and tax-time ready
Automatically track your mileage and never miss a mileage deduction again
Time-saving all-in-one bookkeeping that your business can count on
Track project status and collaborate with clients and team members
Organized and professional, helping you stand out and win new clients
Set clear expectations with clients and organize your plans for each project
Client management made easy, with client info all in one place
Pay your employees and keep accurate books with Payroll software integrations
FreshBooks integrates with over 100 partners to help you simplify your workflows
Send invoices, track time, manage payments, and more…from anywhere.
Freelancers
Self-Employed Professionals
Businesses With Employees
Businesses With Contractors
Marketing & Agencies
Construction & Trades
IT & Technology
Business & Prof. Services
Accounting Partner Program
Collaborative Accounting™
Accountant Hub
Reports Library
FreshBooks vs QuickBooks
FreshBooks vs Harvest
FreshBooks vs Wave
FreshBooks vs Xero
Free Invoice Generator
Invoice Template
Accounting Templates
Business Name Generator
Help Center
Business Loan Calculator
Mark Up Calculator
Call Toll Free: 1.866.303.6061
1-888-674-3175
All Articles
Productivity
Project Management
Bookkeeping
Resources for Your Growing Business
Business performance report: how to write a business performance report.
A business performance report is a valuable business tool that provides an overview of how the business is performing. It combines information and analysis for forecasting revenues, expenses and profit for the upcoming year.
The business performance report is designed to assist the management in your business development. Data is collected from various sources and analyzed. This knowledge is used to improve business performance and for the identification of problems.
Key Takeaways
Business performance reporting is essential to growing your business and maintaining your financial position over time. Getting this objective, a big-picture view is also key for predicting future performance. Here's what you need to know:
Business performance reports are a simple but important process to help you gain insight into how your business is doing financially
Business reporting is a key part of any business plan—it's essential to ensuring solid cash flow and steady growth
Writing performance reports has never been simpler than with online software such as FreshBooks
Business performance reports should include a few key pieces of information, such as expenses, trends, performance history, and your key performance indicators (KPIs)
What this article covers:
What is business performance, why is performance reporting important, how to write a performance report, key elements of a business performance report.
Frequently Asked Questions
Business performance refers to how well your company is performing by comparing the results of initiatives to objectives and evaluating to what extent you met your targets.
Instead of reviewing the performance of each division, business performance management looks at the business as a whole. It takes into account multiple factors, such as financial statements , customer satisfaction surrounding your work, business status reports, and more.
The purpose of business performance reports is to provide management with a clear and precise picture of the business's cash flow, growth, and overall status. These insights will help leadership make key decisions and actions, such as decoding current performance levels, setting realistic goals, and evaluating any weaknesses to make improvements.
Every business has specific  metrics that have to be monitored to improve business performance. For example, the primary operating variables for performance evaluation of a business could be sales and profitability.
Other key business performance indicators are:
The market share and market ranking
The rate of customer acquisition
Liquidity and solvency ratios
Understanding business performance against goals and objectives is the key to running a successful business. Businesses must continuously assess and report their targets, goals, and objectives and make necessary adjustments.
To boost business process optimization, you need to measure and report different parameters such as customer satisfaction levels, sales, expenses and profits and the rate of inventory turnover .
The following are some of the key reasons companies need to focus on performance reporting:
Benchmarking
Benchmarking encourages a business to be open to new methods to improve efficiency and productivity while enhancing customer satisfaction. Performance reporting provides essential data that helps in analyzing and identifying new opportunities. Benchmarking also eliminates guesswork and provides resolution to specific problems.
Monitor the Workforce
The use of key performance indicators by businesses helps in controlling employee behavior and defines their performance. The managers are able to set goals and then assess the achievement of the goals. When there are issues, feedback is provided to eliminate variances and improve conformity.
This improves employee performance, helps expand the business process, and strengthens the cohesion between subordinates and the employer.
Preparing External Reports
Businesses often have to prepare reports to comply with reporting regulations. This reporting could be compulsory such as annual reports or it could be voluntary, where the company produces reports to help strengthen its corporate social responsibility. Performance reporting assists in the preparation of external business reports.
Enhance Business Performance
Since performance reporting provides real-time information about the performance of a business, it can be used to reshape strategic assumptions and set realistic and achievable targets. Achievable and realistic goals improve employee morale and lead to increased productivity and profitability.
Improves Communication
By focusing on sales opportunities, performance reporting improves customer insights. The reports help business owners understand the needs of the consumers. It also helps investors understand the current status of the business performance and where it's heading.
Business performance reports are important, but it takes a little know-how to perform the reporting process effectively. There are a few key points to keep in mind, including:
Collect Relevant Data
When putting together the framework of your business performance report, it's vital that you only put time and energy into collecting the data that will help you. Keep your reports to the essentials, which we'll go over shortly.
Organize and Analyze Data Properly
The way you store this data for future analysis is an important factor. If you're still handling your bookkeeping process manually, this will be much more difficult than if you use online accounting software , especially one with reporting capabilities.
Select the Right Metrics
You'll want to be using the right metrics and key performance indicators (KPIs) to mark the performance of your business. The best KPIs differ greatly depending on your industry, but they could include website traffic, leads, event sign-ups, or sales.
Present Findings Clearly
When it's time to assemble your data into a report, you'll need to use a report format that's easy to read and interpret. Make it as simple but informative as you possibly can—a good tool for this can be FreshBooks, which automatically generates simple but useful financial reports based on your data. Click here to learn more.
Incorporate Recommendations for Improvement
Lastly, it's important that you do more than showcase your data with financial reporting. You'll need to use that information to your advantage to forecast future trends in your business performance, allowing you to strategize future decisions for optimal growth.
Here are some of the key elements that must be included in the business performance reports:
Objective and high-level goals of the company
Past revenue data and expected revenue trends
Past and current profit margin
Market share
Key performance indicators and metrics of your choosing
Your vision, forecast, and goals for the next five years
How are your KPIs currently lining up with your performance goals
How often KPIs are to be measured, the data source that is used to monitor and measure this KPI, and how the information should be shared (spreadsheets, graphs, and slide decks)
Setting the business performance reports usually happens in the planning phase of the business. The business performance reports must be accountable and time-bound. Whether you share a performance report daily, weekly, monthly, quarterly, annually, or all of the above, setting up an effective report and monitoring is key to your success.
If you're looking for a useful tool to make reporting easier, FreshBooks is here to help. Our Reporting and Dashboard features are designed for small businesses to create comprehensive but simple business performance reports. By utilizing these features, you'll be able to gather data and track KPIs to improve performance, all without having to waste time on manual records and reporting.
Click here to sign up for FreshBooks for free.
Business reporting is an essential part of running your business effectively, and despite the work that goes into doing it, performance reporting cannot be overlooked. Whether you're the owner of a small business with a few staff members or working with a much larger company, it's crucial that you stay on top of business performance reporting.
Writing a performance report used to be a much more laborious, time-consuming task. But thanks to today's technological solutions, you could have up-to-date, informative business performance reports within just a few clicks. With FreshBooks, you can use our built-in reporting features to make the most of your data, using automation to speed up the entire process. Click here to sign up for FreshBooks reporting for free.
FAQs on Business Performance Report
More questions on getting business performance reporting under control? Here are answers to some frequently asked questions about how to create a performance report.
What is the purpose of a business performance report?
The purpose of this type of performance report is to ensure your company is meeting the performance measures it needs to hit for success. It tracks financial reports and key performance indicators, assists with project management, and offers other valuable insights to gauge the business' overall performance.
What are examples of work performance reports?
There are several types of business performance reports you may need to create for your company. These can include status reports, progress reports, variance reports, trend reports, or financial forecasting reports, but there may be others specific to your industry.
What should be included in a business performance review?
Though this can also vary by industry, some key factors to include in a performance review include your objective and overall goals as a business, information on past revenue and expected future revenue, profit margins, expenses, market share, and the specific KPIs you choose to measure.
What are three metrics used to measure performance?
Exact metrics can vary greatly across industries, but there are three which are often used. These include sales, profits, and market share. However, these are certainly not the only ones to keep track of—do some research (such as revenue generation industry comparisons) to choose the most beneficial metrics for your business performance reporting process.
What are the three pillars of business performance?
There are three main pillars of business performance to consider when creating a performance report: technical (the very basics, such as your customer data platform, communication methods, and other foundations of your business), organizational (internal processes and strategy, record keeping, data capture, storage, and analysis, etc.), and operational (reporting, overall data management, education, and more).
How do I write my own performance report?
Writing your own performance report for your business can be a time-consuming task, but only if you start from scratch. However, there are many online software options, that use your existing digital accounting data to quickly and efficiently create accurate reports that help you grow your business and improve project management.
RELATED ARTICLES
Save Time Billing and Get Paid 2x Faster With FreshBooks
Want More Helpful Articles About Running a Business?
Get more great content in your Inbox.
By subscribing, you agree to receive communications from FreshBooks and acknowledge and agree to FreshBook's Privacy Policy . You can unsubscribe at any time by contacting us at [email protected].
👋 Welcome to FreshBooks
To see our product designed specifically for your country, please visit the United States site.
Inspire & Impact Collection |
15 types of employee performance review ...
15 types of employee performance reviews (with templates and examples)

An employee performance review is a meeting between a manager and their employee to discuss how the team member is pacing toward organizational goals. Though simple in design, there are many ways to create a more effective process that brings your reviews to life. See the top 15 performance review templates to measure success and improve your review skills.
Measuring success is a key piece to leading an effective team. After all, you can't improve until you know what skills you need to build. 
You can measure success in different ways—from peer reviews to self reviews and different performance evaluations in between. To figure out the right review style for your team, we've put together 15 employee performance review templates to measure job performance effectively.
What is a performance review?
An employee performance review is an evaluation where managers, peers, or other stakeholders assess a team member's job performance over time. While the performance review process differs depending on the period you evaluate and who is leading the review, there are a few key pieces to a successful review. 
Your performance review process should include:
Employee strengths: Always include feedback and praise regarding the team member's strengths, such as effective problem solving and communication skills. This offers insight into what the employee is doing well.
Employee weaknesses: It's also valuable to discuss any weaknesses or areas of opportunity for the team member. Areas of focus could include the ability to work in a team setting or when and how to share ideas more effectively. This is an opportunity for the team member to gain insight into where they have room to improve.  
Rating system: To determine areas of improvement, your performance review should include a system to gauge each employee's skill level in pre-set categories. A common example is rating employees based on standards such as: consistently exceeds expectations, often exceeds expectations, consistently meets expectations, needs development. You might use these ratings to evaluate the employee across different categories, like strategic mindset, communication skills, and team collaboration.
Review period: During the performance review process, you will measure an employee's performance relative to a set period. Each organization does this slightly differently, but common periods include annually, bi-annually, or quarterly. 
Set goals: Clear SMART goals give employees a sense of where they can improve and what they should focus on in the future. SMART stands for specific, measurable, achievable, realistic, and time-bound. This helps to clearly define performance expectations for your employees. 
Every performance review will have the above elements, but there are other considerations to keep in mind—such as individual skills—that can't be easily measured. These skills could include your ability to brainstorm in a team setting or support team members for the good of the organization. 
How to give constructive feedback
Before you dive into the structure and style of various performance reviews, you must understand how to give constructive criticism effectively. Constructive criticism focuses on providing helpful feedback supported by specific examples. This gives team members the context they need to understand why they received the feedback they did.
To give effective feedback , be sure to do the following. 
Notify the employee before you meet
If you don't have a lot of experience giving feedback, it can be tempting to launch into a feedback session and get it over with as soon as possible. But in fact, the opposite is true. The more time you give your team member to prepare to receive the feedback, the more valuable the session will be. That's because team members who are notified in advance can get into the right mindset to receive feedback openly without becoming defensive or passive. 
Be sure to let the employee know about the feedback session before you sit down for the official conversation. If possible, tell the employee what the feedback will be about. For example, you might say "During our quarterly performance review next week, I'd love for you to walk through your three proudest accomplishments from the last quarter and three things you want to focus on during the next quarter. Then, I'll share the same thing. Together, we'll come up with next steps and focus areas for you to dive into in the coming months." This will give them time to prepare for the meeting and prep any relevant questions on their end.
Communicate in private
It's easy for constructive feedback to accidentally turn into a negative experience if you share it in a group setting. No matter the type or style of performance review, make sure you're communicating feedback in a private one-on-one setting. This ensures the employee doesn't feel targeted in a group setting. 
If the type of performance review style you're using includes feedback from more than one person—for example, peer reviews—it's your responsibility as the team manager to aggregate that feedback and present it to your team member in private. Keeping the feedback session between you and your team member gives them a chance to process the feedback on their own time.
Offer actionable feedback
To ensure your feedback is constructive, always pair it with data-backed insights and actionable next steps. Doing so creates transparency around why the employee got a specific review based on their work. Offer specific feedback with details around what's been working well, what they can improve, and how to get there.
For example, imagine your team member has missed some important deadlines. You want to share that feedback with them so they can prioritize hitting their due dates in the coming months. In this example, it's significantly more valuable if you can include specific examples of due dates they missed. That way, you and your team members can refer to specific instances, work to figure out what went wrong, and then come up with concrete action items and processes they can implement in the future.
Document feedback in writing
Be sure to document constructive feedback in writing. You can do this in a feedback system or a tool like Asana . This way, you and the employee can look back on past performance and measure objectives accordingly.
This goes for positive as well as constructive feedback. Oftentimes, we overlook documenting positive feedback since, well, it's positive. But keeping track of the team member's major wins is a great way to increase team morale while reducing impostor syndrome and burnout .
Time-oriented employee review templates
Now that you have a few feedback best practices in your toolkit, let's take a look at the first type of employee performance review: time-oriented review periods.
1. Annual performance review
Review frequency : Once a year. 
An annual performance review measures a team member's accomplishments over a year's time. Overall performance may focus on core competencies as well as individual goals relative to performance management. 
An annual review is a great way to analyze performance history over the course of a year. Be sure to write the performance review down in a shared space. Documenting work in a central source of truth allows you and your employee to review what they did over the course of the year. This creates transparency around expectations and milestones . 
2. Mid-year performance review
Review frequency : Twice a year. 
A mid-year performance review measures a team member's accomplishments bi-annually. This is a great option for teams who want to create transparency around performance.
That's because giving team members an opportunity to see where their performance lands every six months allows them to gauge their performance and implement changes where needed. On the other hand, positive performance also gives team members a sense of what they're excelling at. 
3. Quarterly performance review
Review frequency : Four times a year. 
Take transparent communication one step further with a quarterly performance review. A quarterly performance review evaluates a team member's success four times a year, and gives your employee a more consistent opportunity to turn weaknesses into strengths. 
Just as other performance review styles, it's also important to focus as much time and energy on positives as you do on constructive feedback. Both encourage good performance.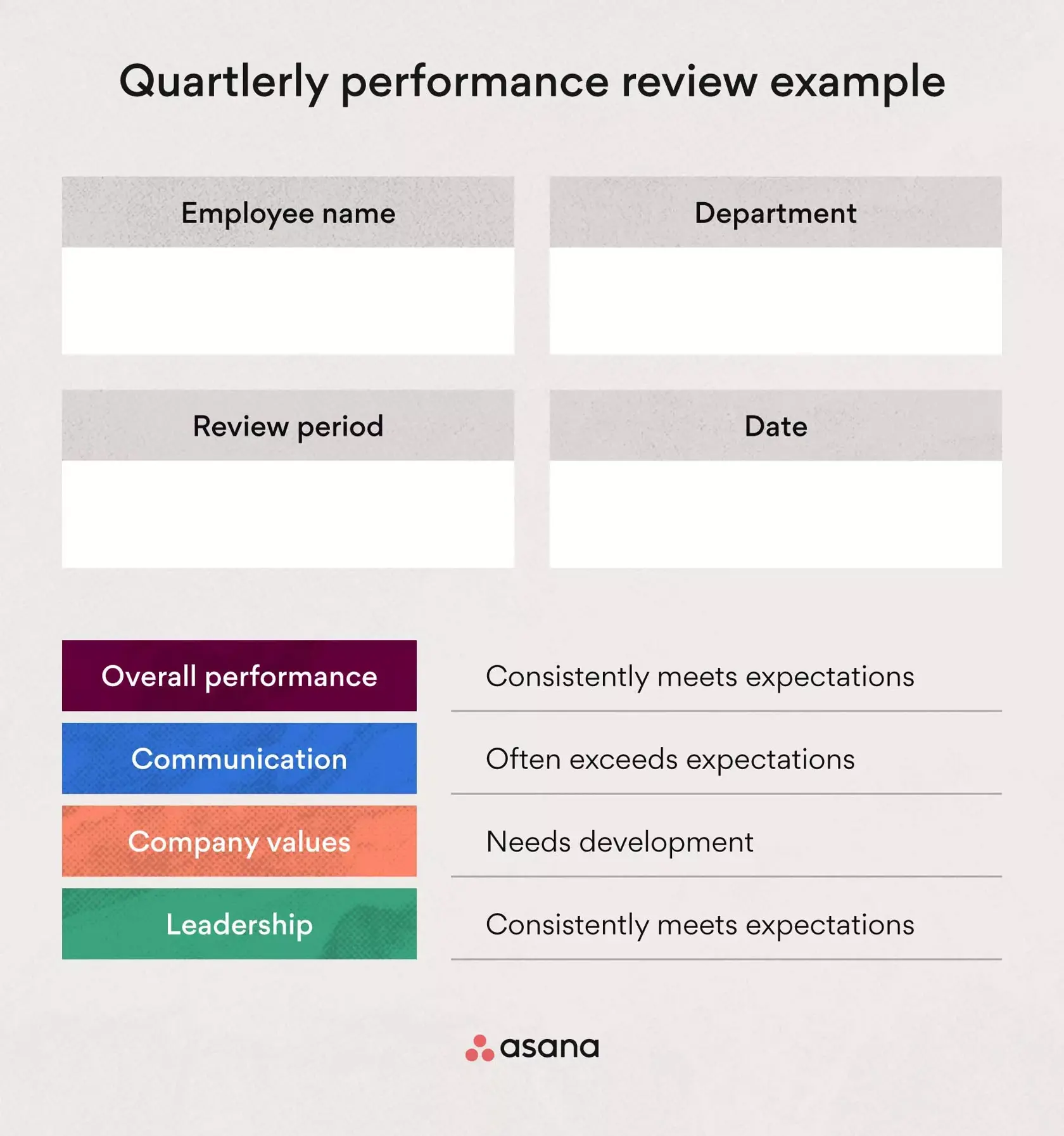 4. Year-end performance review
A year-end performance review measures a team member's success against the financial success of the company. This review is commonly scheduled alongside the evaluation of long-term company goals and is used frequently for operations and marketing teams. This is because their work is closely aligned with financial revenue goals. 
While each company starts and ends their financial year on different timelines, it's common for a year-end review to happen around the end of the calendar year.
5. 30-60-90 performance review
Review frequency : Once a month for the first three months of employment.
A 30-60-90 day performance review measures a new team member's success. Often paired alongside a 30-60-90 day plan , this method reviews the new team member against job expectations after their first, second, and third months in the role. 
This review is a great way to give new team members a baseline of how they're meeting their role expectations. It also creates transparency around areas where they should focus more energy and time perfecting skills. Employee onboarding is tricky, and your team members may need to adjust their expectations, focus areas, and priorities as they learn more about the role. Without doing a 30-60-90 review, a new employee might not get a performance review for their first 6+ months working at a company—so they have very little understanding of how they're performing. 
As a manager, one of the most valuable things you can do for new team members is to provide multiple feedback sessions often to show that you're involved, engaged, and invested in your new team members' growth.
Team-oriented performance review templates
As a manager, you have a unique understanding of how your team member is performing in their role. But you can't always see everything they're doing. Employee performance review templates centered around team goals are a great way to gather feedback from other members of the team. Use these in combination with more traditional manager feedback to get a holistic review of an employee's performance. 
6. Self evaluation review
Review frequency : Annually, bi-annually, or quarterly. 
A self-evaluation is where a team member evaluates their own performance. This gives you a better understanding of how each team member views their skills. It's important to know that a self evaluation isn't used to take work off your plate. Instead, it has its own benefits such as giving the team member a chance to communicate their viewpoint. 
Oftentimes you will then provide your employee feedback on the self-evaluation, using a physical or digital form. This creates balance between manager vs. employee viewpoints to ensure both are aligned. This is done during a one-on-one meeting where you'll both chat about your feedback to perform a holistic performance review. 
7. Peer review
Review frequency : Annually or bi-annually.
Oftentimes, annual or biannual reviews will also have a peer review component. This gives peers an opportunity to answer questions and evaluate their coworkers—most commonly in written form. To use this feedback, collect the peer feedback, your feedback, and any self-review feedback during an annual or biannual review period. 
The main value of a peer review is giving team members an opportunity to see their value and areas of opportunity from other perspectives. Depending on the size of your team and your relationship with the team members, you may not have insight into everything each team member does. Peer reviews are an opportunity for team members to share that perspective with you, so you have a more holistic picture of the employee's performance.
8. Team performance review
A team performance review is where a group of individuals rate the performance of the team as a whole. Hearing multiple opinions from different individuals can help you understand the group's needs, as well as identify where growth opportunities lie. This type of review is most valuable for managers. 
You can do this by asking each team member to fill out a self-assessment and answer questions about the team and the team's goals. For example, you might ask:
How well did the team work together as a group?
Name one example of good team collaboration in the last period. 
Name one example where team collaboration was less effective in the last period.
How comfortable are you communicating feedback to your peers? What about your manager? 
What improvements could be made to enable better team collaboration?
Performance review templates
If none of the above performance review templates felt quite right, take a look at general employee performance review templates that work for most situations and teams. 
9. Simple performance review
A simple performance review focuses on performance phrases rather than numbers. This is because it's crucial to give team members context about how they're doing. Providing a rating without context can be confusing to team members and hinder their growth. 
A simple performance review helps keep expectations as clear as possible, without confusing the employee. Overall, it's the best style when looking for a basic yet effective way to communicate performance.  
Center a performance review around goals and use examples to back up data. Without that, it can be challenging for team members to understand exactly how they can improve and meet expectations.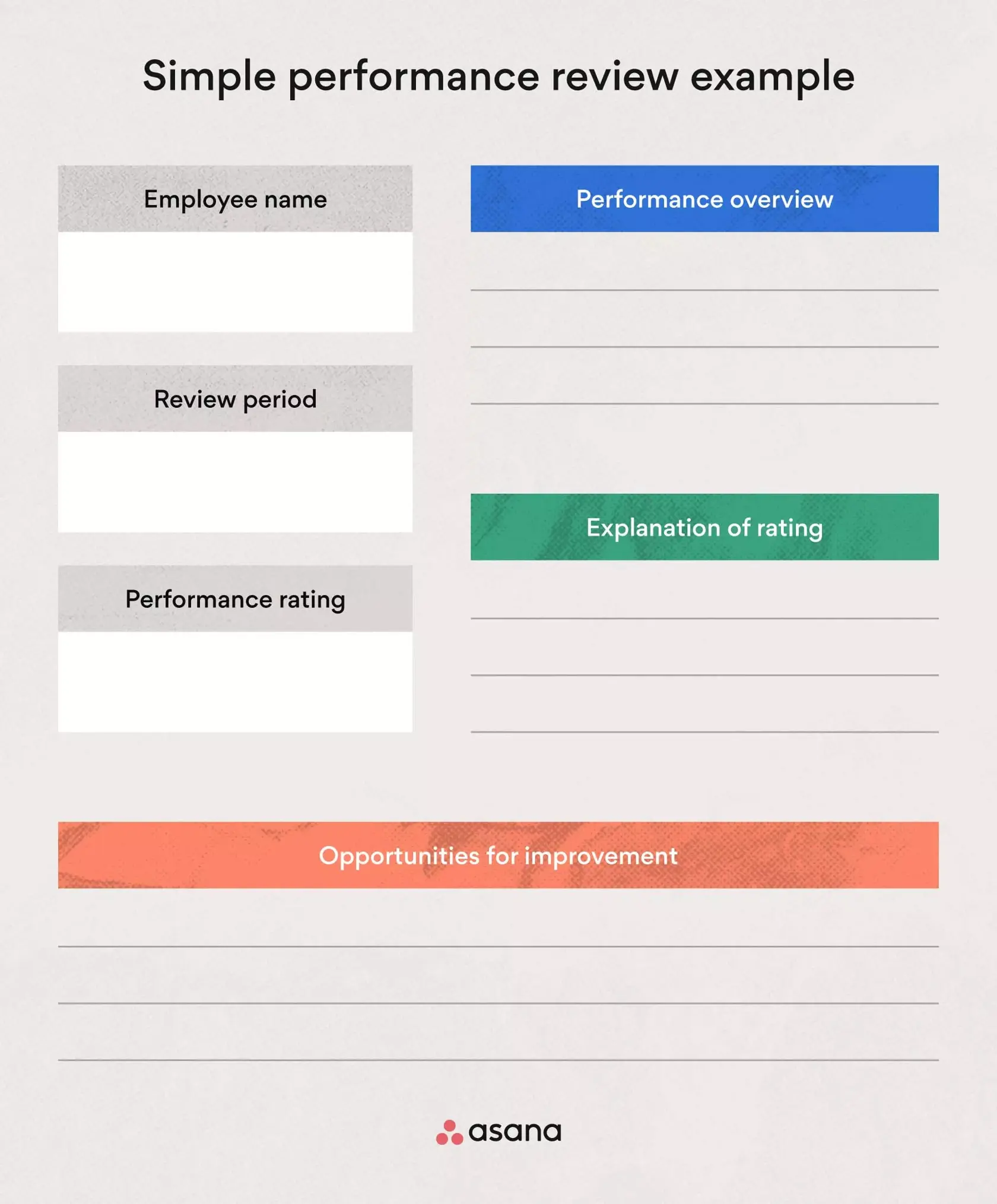 10. Goal setting review
Review frequency : Annually or bi-annually. 
Goals setting reviews focus on a team member's expected objectives. These goals can focus on an employee's professional objectives and how they align with the company's long-term strategy. For example, as a team lead , your goal over the next quarter might be to streamline cross-functional communication. This aligns with the company's goal to create greater transparency across all departments.
Goal setting reviews should follow the SMART goal acronym to ensure they are specific and measurable enough to evaluate. SMART stands for s pecific, m easurable, a chievable, r ealistic, and t ime-bound. 
11. 360 performance review
A 360 performance review measures an employee's performance from the perspective of all relevant team members. This includes self-feedback, peer feedback, manager feedback, and employee feedback about the manager if applicable. 
This type of review is particularly useful for managers who want feedback from their direct reports. Use this review template if you want insight from the people you work closely with, regardless of how their role relates to yours.
12. Professional development review
A professional development review measures a team member's personal goals. This is important when you're looking to evaluate a team member's career trajectory. It ensures they're meeting their role's needs and developing personal objectives such as growing their leadership skills. 
By connecting job and personal goals, the employee can better understand how their role is supporting their career development. For example, imagine your employee shared that they eventually want to grow in a leadership position. Part of their professional development plan is to identify areas where they can get involved in a more strategic role. During your professional development feedback session, you can review the concrete steps they took towards that goal and outline additional next steps they can work towards.
13. Performance improvement review
Review frequency : Only when an employee is underperforming.  
Before using a performance improvement review, make sure you have an improvement plan in place. It's important to communicate the expected performance goals ahead of time so the individual has a chance to meet their expectations. Once objectives are clear, you can use a performance improvement review to measure the team member's success against previously defined expectations.
An improvement review measures your team member's success based on a previously established performance plan. Use an improvement plan to clearly define expectations on how an employee can work to meet those objectives. Put a performance plan into place when an individual is underperforming based on their job description. 
14. Compensation check-in
A compensation check-in is a review of a team member's performance to evaluate the merit of a raise. This type of review doesn't guarantee a promotion, but it can  help create transparency around the expectations associated with an annual raise.
To do this effectively, be sure to provide examples of work where the employee went above and beyond their job description. This will create transparency around performance and promotion trajectory. 
15. Excelling feedback review
Review frequency : Only when an employee is excelling in their role.  
On the opposite end of the spectrum, use an excelling feedback review to measure and detail an individual's successes. This review template gives the employee additional context about how their excellent work has positively impacted the team or company. This is why it's commonly used in unison with a compensation check-in.
Taking a moment to acknowledge this performance can help boost employee morale , giving you both a moment to reflect on what went well. 
Sample performance review example
Now that you understand the 15 most popular employee review templates, it's time to craft one of your own. We created a sample performance review to give you an idea of what a general review template might look like. 
Employee name: Daniela Vargas
Review period: Q4
Date of review: January 1
Employee rating: Often exceeds expectations
Strengths: Daniela had an excellent quarter. She excelled in team collaboration by stepping up to help team members brainstorm solutions in order to meet deadlines. It's clear that Daniela really cares about her work and her teammates and embodies Apollo Enterprises' core values. 
Opportunity: While Daniela excelled in collaboration, I believe she could improve her thought leadership. There are opportunities for Daniela to learn new skills by attending workshops and keeping up with industry news which she can then bring back to the team. 
Learn one new industry skill a month in Q1. 
Lead two team meetings to share thought leadership by the end of Q2.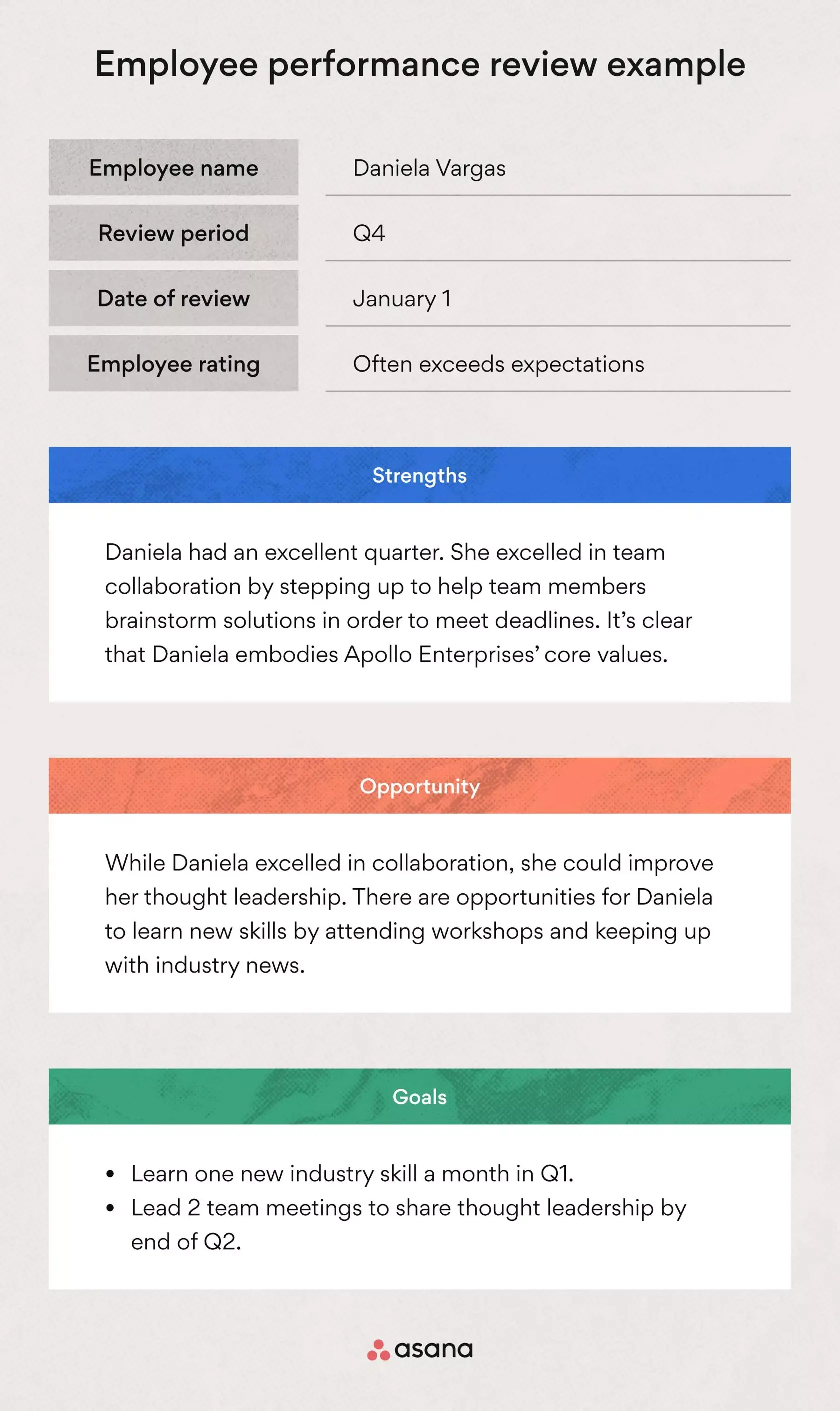 While you can use this sample as a starting point for your own effective performance review process, remember to put your own team flare into it. 
Boost collaboration with performance review templates
A performance review is an excellent way to measure a team member's performance. It offers transparency around expectations and serves as an opportunity to communicate honestly with your team. 
Making the process as transparent as possible is the best way to foster honest feedback and the desire to improve performance. Communication is at the center of an effective review process. 
From giving feedback with context to streamlining collaboration, Asana can help. Improve your communication not only during a performance review but every day with Asana's team communication software. 
Related resources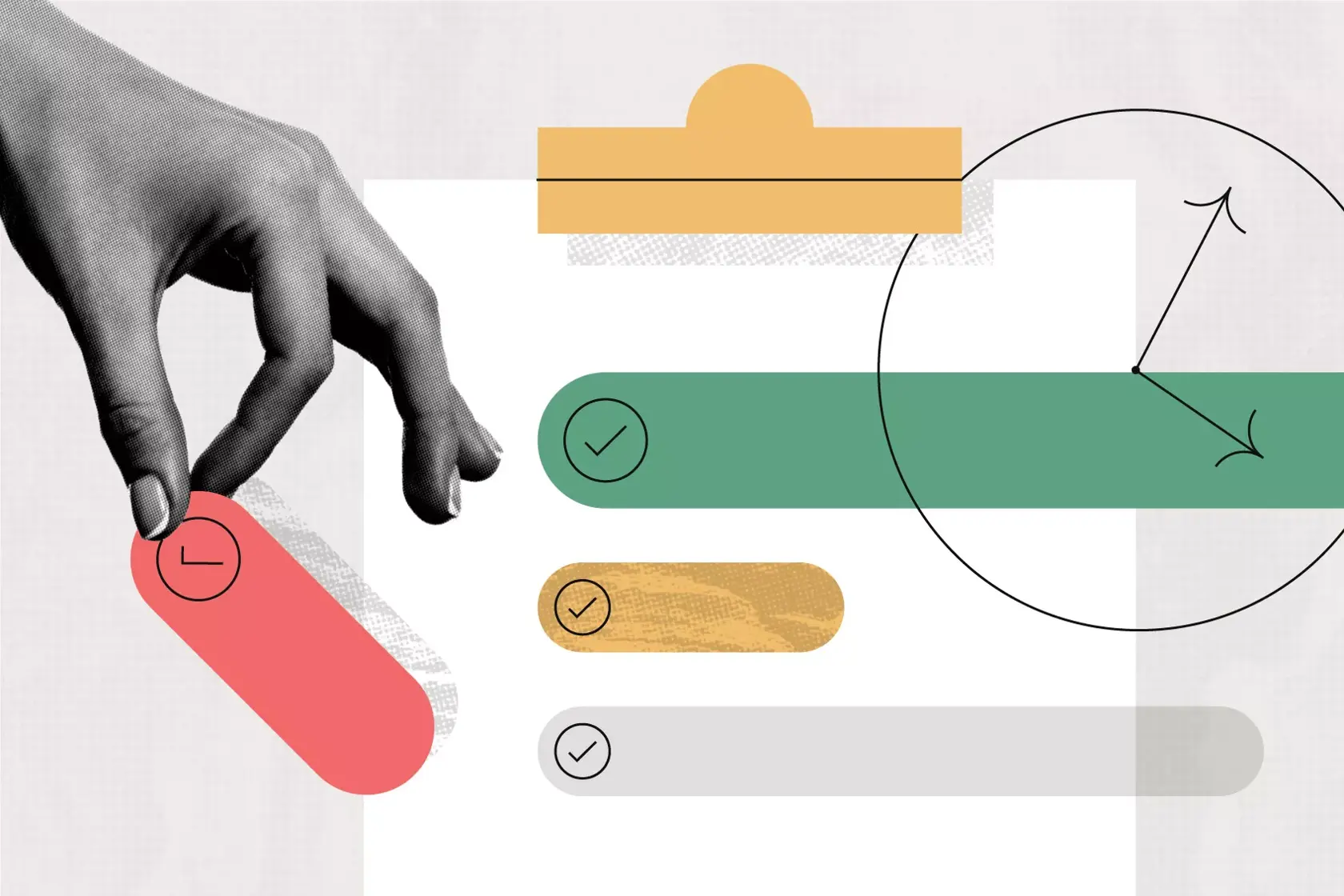 6 steps to create a daily schedule template (with example)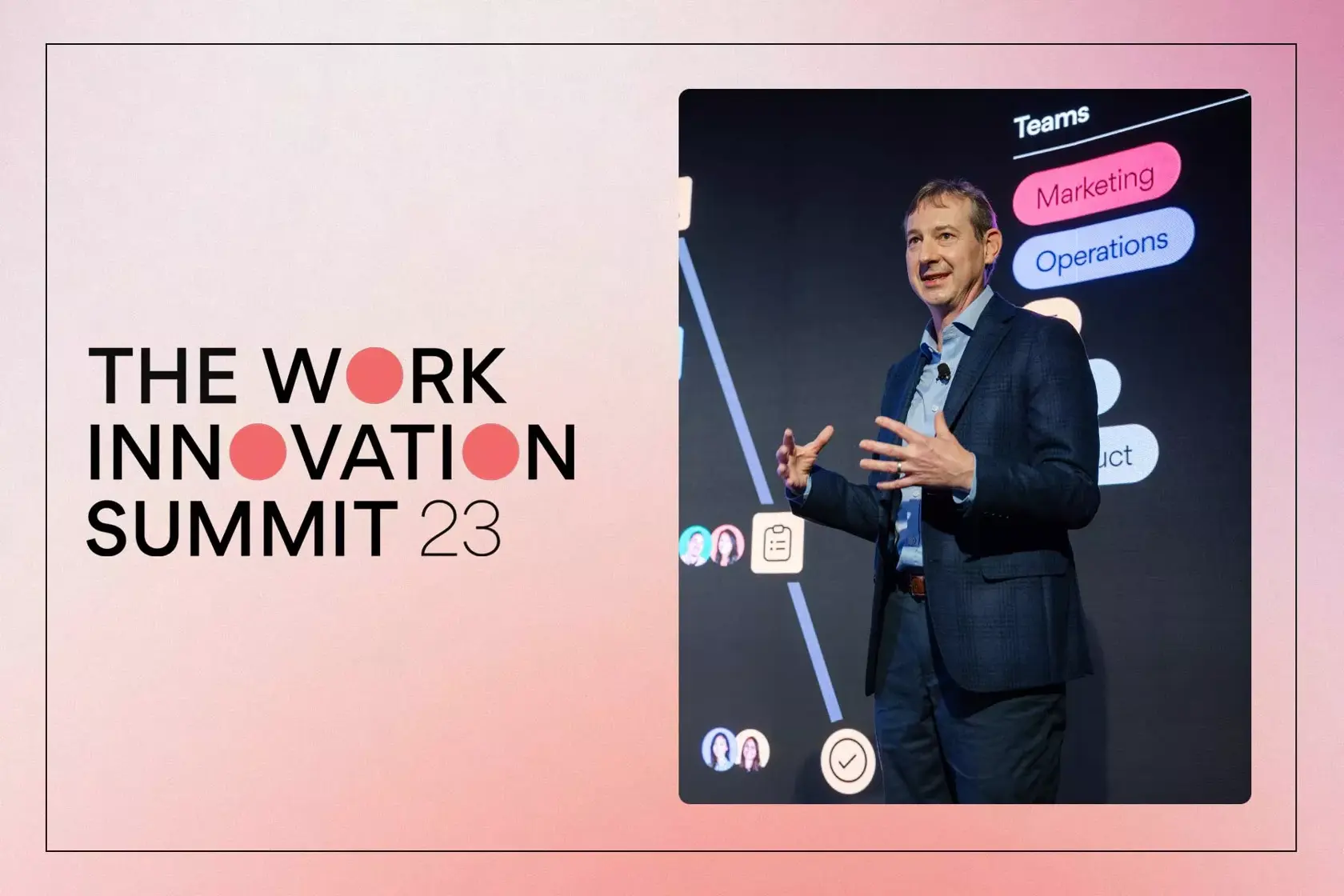 10 Work Innovation Summit takeaways to unlock AI's potential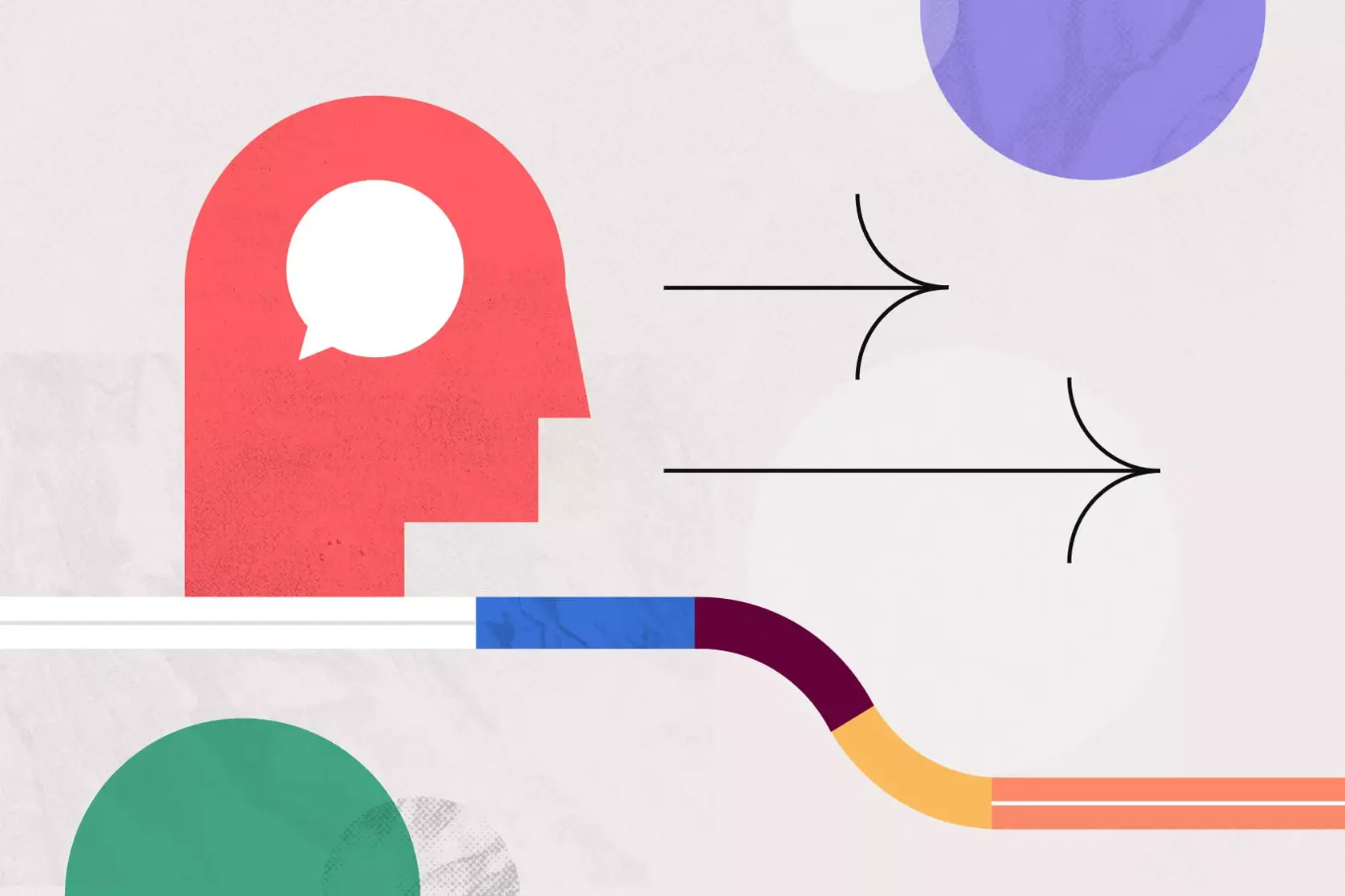 What is self-management? (7 skills to improve it)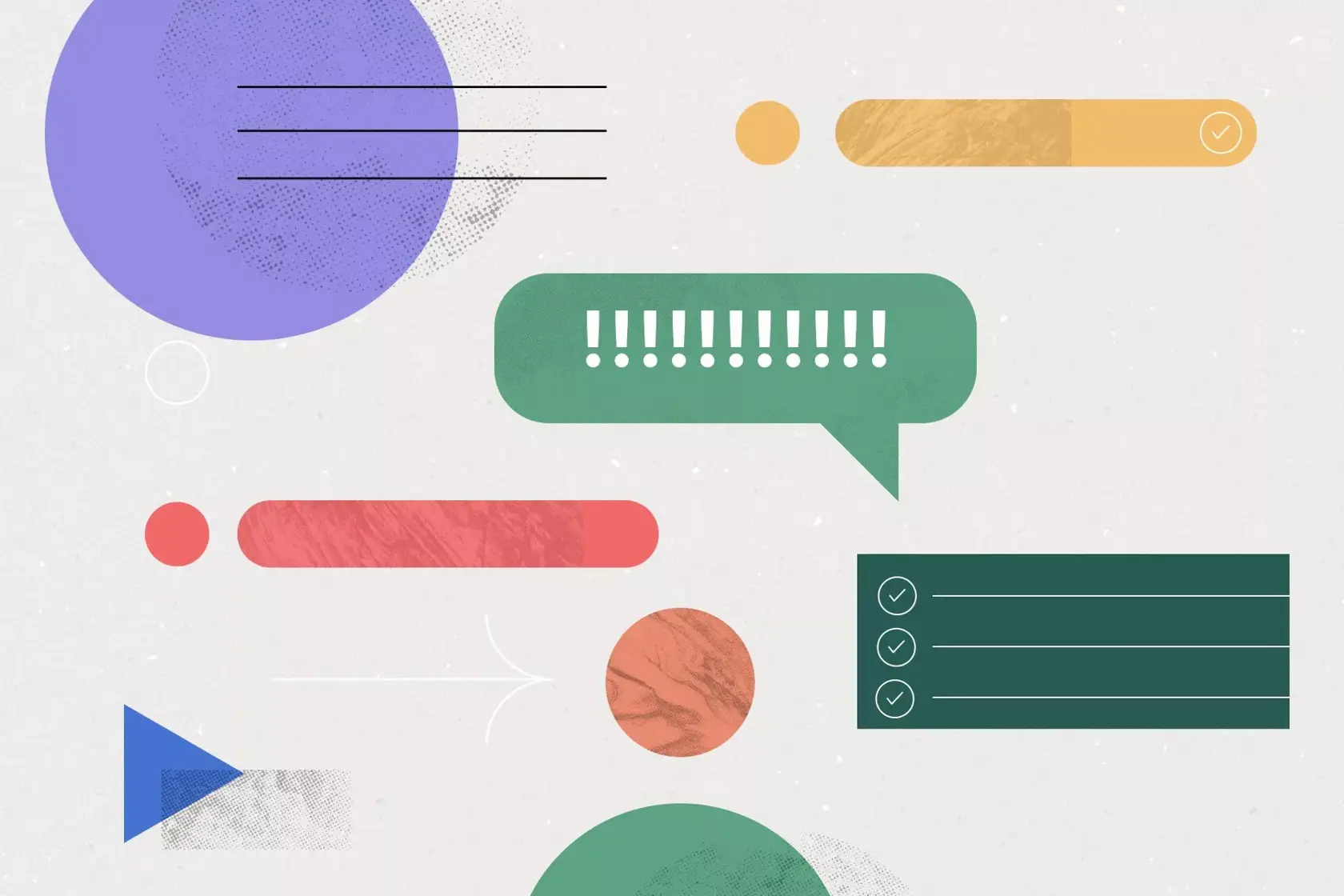 What is a mental health day? Plus, when—and how—to take one
Get Started Here:
Leadership & Organization
Reports & Plans
Do Business with Us
Diversity, Equity, and Inclusion
Equal Employment Opportunity / No FEAR Act
FOIA & Privacy
Information Quality
Budget, Finances, and Performance
Workforce Ombuds
FHFA Policies
Fannie Mae & Freddie Mac
Federal Home Loan Bank System
Examiner Resources
Legal Documents & Suspensions
Rulemaking & Federal Register
Advisory Bulletins
Dodd-Frank Act Stress Tests
LIBOR Transition
History of Fannie Mae & Freddie Mac Conservatorships
Senior Preferred Stock Purchase Agreements
2023 Scorecard ​
FHFA Stats Blog
Meet the Experts
Mortgage Translations Home
Search or Browse Documents
COVID-19 Resources
Borrower Education Materials
Interpretive Services
Language Translation Disclosure
Reports and Plans
Performance and Accountability Report 2023
Related​ News Release ​
* If you have any difficulties viewing anything on our site with adaptive technology, please contact: [email protected] or (202) 649-3802. ​​​​​
Want to Subscribe?
© 2023 Federal Housing Finance Agency

Free Employee Performance Report Templates
Free employee performance review templates to help you measure employee performance with ease.
Word • Google Docs

Employee performance review (+templates)
To evaluate the performance of their employees, managers usually conduct performance appraisals. This way, team leads can:
Review employee strengths and weaknesses,
Review employee skills and abilities, and
Provide suggestions for work improvements.
In this guide, we'll explain what performance reviews are, their types, and the significance they have in the workplace.
We'll also go through some practical tips for writing such appraisals, along with the exact steps you should take when reviewing someone's work.
Finally, we'll provide you with free employee performance review templates. These templates are suitable for online use, but you can also download or print them.
Download employee performance review templates
1. Monthly performance review template
GET Monthly performance review template (Google Docs)
GET Monthly performance review template (Word)
GET Monthly performance review template (PDF)
2. Quarterly performance review template
GET Quarterly performance review template (Google Docs)
GET Quarterly performance review template (Word)
GET Quarterly performance review template (PDF)
3. Mid-year performance review template
GET Mid-year performance review template (Google Docs)
GET Mid-year performance review template (Word)
GET Mid-year performance review template (PDF)
4. Annual performance review template
GET Annual performance review template (Google Docs)
GET Annual performance review template (Word)
GET Annual performance review template (PDF)
5. Peer review template
GET Peer review template (Google Docs)
GET Peer review template (Word)
GET Peer review template (PDF)
6. Self-assessment review template
GET Self-assessment review template (Google Docs)
GET Self-assessment review template (Word)
GET Self-assessment review template (PDF)
What is a performance review?
A performance review (also known as a performance evaluation or a performance appraisal) is a written assessment that contains all the details about an employee's contributions at work over a given time period.
Managers conduct employee evaluations to review the performance of their employees regarding their:
Strengths and weaknesses
Skills and competencies
Ability to meet deadlines
Ability to work in a team
Attendance history
Once managers have all the info about employees, they need to provide their workers with feedback. For example, if there are some particular areas for improvement, managers need to let employees know, so that corrections can be made.
Types of performance reviews
When evaluating the work of employees, reviewers can conduct appraisals by analyzing an individual performance over a specific period of time, such as a month or a longer time frame.
Speaking of a person performing an appraisal, this is usually a manager or a team lead, but can also be coworkers and employees themselves, in the case of peer reviews and self-assessments.
To show you the most common types of performance reviews, we will divide performance appraisals by the following parameters:
Their frequency
The person conducting the review
Let's see what each of these categories entails.
Types of performance reviews by frequency
When it comes to the frequency of performance appraisals, we can distinguish between:
Monthly performance reviews
Quarterly performance reviews, mid-year performance reviews.
Annual performance reviews
There are also weekly or fortnightly performance appraisals — although they're not as common as the types of reviews listed above.
Monthly performance reviews are especially practical when managers need to evaluate the work of:
Newly hired employees — to review their performance during their first assignments.
Employees working on a new project — to evaluate the work of all employees involved in a project.
Employees on short-term contracts or freelancers — to review their work during the limited amounts of time during which they are employed.
Monthly performance reviews are a great way to make sure that workers stay on track with project progress and that their work is aligned with the company's goals.
When doing quarterly appraisals, managers focus on employee performance over three months of the year. And, since there are 12 months in a year, there are four quarters — four quarterly reviews (Q1, Q2, Q3, and Q4).
Each quarterly appraisal needs to include metrics such as:
Then, team leads can use these metrics to evaluate their employees.
In addition, they can also review employee performance by highlighting employees' areas of excellence and areas that need improvement.
Mid-year performance appraisals cover a six-month period and represent employee performance over these six months.
The key advantage of conducting mid-year reviews is that it gives managers a better overview of:
Employee past performance (over the last six months) — the tasks and activities that worked well and those that haven't, as well as the highlights of employee performance.
Plans for the next six months — the precise methods that will help employees improve their critical areas. Managers can also see employee goals for the next six months along with a precise plan to achieve them.
Annual performance review
Annual performance appraisals are a great way to evaluate employee work over a year.
It's a summary of all the achievements an employee has managed to accomplish over the past year, as well as suggested areas for improvement.
However, this type of review isn't suitable for all businesses, because it isn't always easy to sum up an entire year of work into one work performance review. So, instead of evaluating employees once a year, many companies opt for 360 Performance reviews — which we'll explain in the next section.
Types of performance reviews by the reviewer
Now, when it comes to the person performing a review, it doesn't always have to be a manager.
Here are some other types of reviews that don't entirely (or at all) include team leads:
360 Performance review — managers and coworkers perform such appraisals
Peer review — teammates evaluate other colleagues
Self-assessment — employees review their own work
360 Performance review
360 Performance appraisals are reviews that gather information about employees from their managers and coworkers from their team.
Aside from employee performance, this type of evaluation focuses on reviewing areas such as:
Accountability and work habits
Trust and honesty
Interpersonal communication
A 360 Performance review is invaluable because it provides feedback about individual performance from all directions.
Peer review
Unlike with the 360 Performance review, in a Peer review, teammates are solely the ones who review employee performance.
Here are the key areas this review needs to cover:
Ability to collaborate and communicate with other teammates
Trust and respect
Accountability
This type of feedback is important because it can reveal particular skills, or strengths and weaknesses that managers wouldn't be able to figure out themselves. After all, it's only logical that team members who are constantly collaborating will be able to understand and assess each others' way of work from a different angle than managers.
Self-assessment review
A self-assessment review ensures that employees reflect on their performance over a set period of time.
When filling out a self-assessment review, employees should think of examples of good and poor performance.
Moreover, they also need to figure out what barriers stand in their way of achieving results, and find ways to overcome these barriers.
Finally, workers should think about the metrics they'll use to measure their performance — and ensure that they're on track.
Why are performance reviews important?
Here are the key reasons why job performance reviews are significant for both managers and employees.
Performance reviews ensure personal roles are linked with business goals
Performance appraisals are significant because they show whether individual roles are aligned with business vision and goals.
In simpler terms, it's important that employees understand the bigger picture — i.e. how their role within the company affects the company's vision and goals.
For example, content writers need to understand that the blog posts they are writing are a vital part of the company's marketing strategy, which further affects the overall success of a company. So, by creating quality content, content writers are helping increase the visibility of the company and driving more organic traffic to the company's website, and are thus helping accomplish business goals in the long run.
And, it's up to managers to make sure that all employees know what their responsibilities and roles are. That way, workers can give their best to accomplish overall targets.
And, when appraisals show that employee performance doesn't contribute to the bigger picture, managers need to let employees know that.
When everyone's on the same page when it comes to job roles and responsibilities, it's easier both for employees and managers to perform better.
Performance reviews provide regular feedback about work
Providing employees with regular feedback will help them see what their strengths and weaknesses are. Performance appraisals are a great way to include feedback about someone's work.
Besides, employees will know what is expected of them, so they'll be able to act accordingly.
This also increases transparency within the organization and improves communication among employees and their managers.
Performance reviews help workers plan their career better
Performance reviews can help employees set precise objectives as a reference point in their career.
These objectives will allow employees to develop their skills and advance their career in the long run.
In addition, performance appraisals will reveal any areas that need improvement. Then, if needed, employees can request training from their mentors, to gain the ability to reach their set goals.
Performance reviews ensure that employees are rewarded for good work
When employees work hard and achieve great results, this will be reflected in their performance appraisals.
In such cases, managers need to make sure to include attributes like "exceeds expectations" when describing employee performance.
As a result, seeing such appraisals will surely motivate employees to continue with the good work. Besides, they'll know that all their efforts and long hours were worth it.
How do you evaluate employees?
If you're a manager, and you're wondering how you should evaluate your employees, read on.
We'll guide you through all the essential steps.
Step 1: Read employee job descriptions
The first step is reviewing job descriptions for each employee. That way, you'll make sure you know the responsibilities of each team member.
Then, it'll be easier for you to compare employee performance with these benchmarks.
Next, write down what employees generally do well and what areas need improvement.
Note down the examples that show when employees exceeded their expectations.
Step 2: Emphasize exceptional areas
The next step is to find out the areas where employees have significantly improved their performance. Try to be specific and use examples if you can.
In the case you have previous performance reviews for particular employees, make sure to compare them with the current appraisal.
Additionally, if some employees have completed a course, a training, or have earned certifications, be sure to include these details in your performance review.
Step 3: Evaluate strengths, weaknesses, opportunities, and threats
This step entails using previous appraisals to review employee strengths and weaknesses.
Then, think about how these traits have changed since the previous review.
You can use the SWOT framework for this step:
S — strength
W — weakness
O — opportunities
Evaluating strengths
Consider all the strengths of each employee, such as accomplishments and their expertise.
For example, sales representatives need to make 20 sales each week. So, if some employees manage to make 30 sales per week, these sales reps are surely exceeding expectations by setting higher standards for themselves.
Thus, proactivity is their key strength.
Evaluating weaknesses
Think about an employee's weaknesses as well, and include solutions to such issues, if you can.
For instance, if you think that some workers need to improve their communication skills, you can suggest having a meeting with this person and brainstorming possible solutions together. Or, an HR team can organize a communication training session for the entire team.
Evaluating opportunities
Next, find out how employees can use their positive attributes to excel — i.e. their opportunities.
For example, an employee is a quick learner and able to finish tasks on time. This shows managers that they can count on such workers when looking for someone to join a vital project.
Evaluating threats
Finally, note down possible threats that can happen along the way, so that employees can find a way to prevent them.
For example, if workers struggle with communicating their messages clearly, provide them with some practical tips on how to create transparent messages. That way, you'll increase the chances to prevent any potential misunderstandings.
Step 4: Suggest actions that can improve employee performance
As their manager, you should empower your employees to enhance their performance, which will allow them to advance their career in the long run.
You can recommend particular goals that will be beneficial to your employees, along with ways to accomplish these targets. Just remember that these goals need to be aligned with the company's values and vision.
For instance, you can encourage your employees to set SMART goals:
S — Specific
M — Measurable
A — Attainable
R — Relevant
T — Time-bound
This way, employees will find it easier to set goals for the future. Additionally, they will have a clearer picture of what their plans for improving performance should look like.
Step 5: Provide employees with feedback
Always be sure to include constructive feedback in your performance reviews.
That means that even when employees have some areas that need to be improved, remember to give suggestions on how to improve such areas.
For example, what tactics they should use, or whether they should change the way that they perform particular tasks.
And, of course, when it comes to areas where employees excel, make sure to highlight these achievements, too.
Step 6: Encourage employee input
Finally, let your employees know that they have an opportunity to share their thoughts on employee reviews, too.
So, if there's anything they didn't quite understand, or they'd like to discuss with you, encourage them to do so.
It's vital that employees feel included because, that way, they'll be more motivated to perform better and accomplish the goals you've set out for them.
What do you write in an employee evaluation?
If you're wondering how to write a performance review and what areas to include, we'll now guide you through some vital steps.
Here are the most crucial areas employee evaluations should focus on:
Achieving goals
Leadership qualities, communication skills, culture and values.
Let's explore each area in more detail. We'll also provide you with the phrases you can use in your appraisals.
You need to evaluate whether employees set challenging goals for themselves and how they deal with obstacles that prevent them from achieving these goals.
In addition, it's important to review if employees help other coworkers accomplish their targets, too.
When it comes to the exact wording you can use for this area, here's an idea from the book Effective Phrases for Performance Appraisals by James E. Neal:
" Achieves optimal levels of performance with/for… "
Additionally, when talking about improvement, you can use phrases like:
" Continues to grow and improve… "
" ...is continuously planning for improvement… "
To review someone's leadership skills, you need to consider whether employees take into accounts other people's ideas when making decisions.
It's also crucial to review if employees are willing to help each other with any work-related problems.
Speaking of the wording, here's a suggestion from the book we previously mentioned:
" Provides support during periods of organizational change… "
Communication skills are essential in the workplace, which is why they need to be included in performance reviews.
You need to evaluate if employees communicate clearly and transparently with others and whether they listen actively.
You can use phrases included in the aforementioned book, like:
" Effectively communicates expectations… "
" Excels in facilitating group discussions… "
As their manager, you need to review if employees collaborate well with other team members.
Besides, it's also important how they provide and receive feedback within the team.
Another thing to have in mind when evaluating teamwork skills is whether employees treat other coworkers with respect.
You can use phrases like:
"Effectively collaborates with other team members…"
"Actively participates in work-related discussions…"
It's also important to think about company values and culture, and whether employees share the same values.
When employees respect the same values as the company does, it'll be much easier for everyone to get along with each other.
You can include phrases such as:
"Promotes company values every day…"
"Nurtures a positive work environment…"
Employee performance review templates
To help you conduct performance appraisals easier, we created six free employee performance report templates:
Monthly performance review template
Quarterly performance review template, mid-year performance review template, annual performance review template, peer review template.
In case you want to share these templates with your colleagues, you can use the Google Docs version.
On the other hand, if you want to download the template, be sure to use the Word version.
Finally, if you prefer paper to online versions, you can use the printable, PDF version.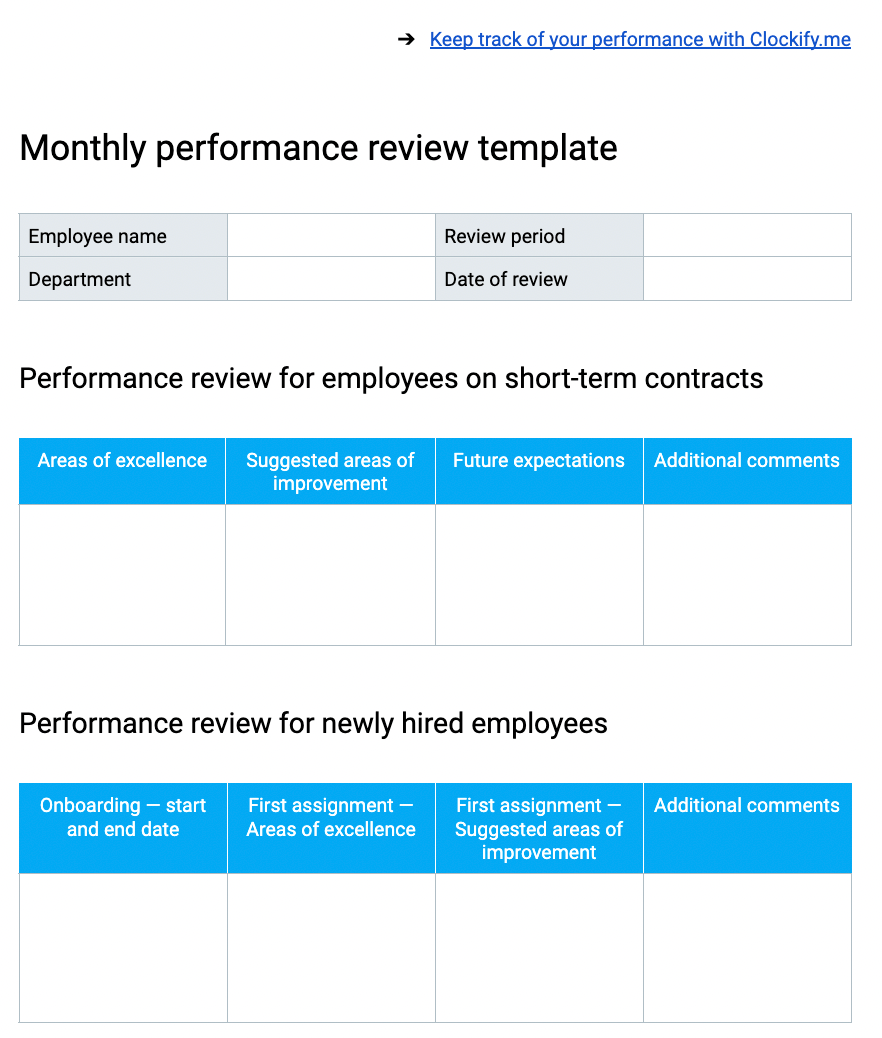 What's it about?
Our Monthly performance review template is quite practical because you can use it as a performance review:
For employees on short-term contracts — you can review areas of excellence and areas that need improvement, as well as note down what employees should do in the near future.
For newly hired employees — this is a perfect opportunity to review the work of employees from onboarding to the end of their first month. In addition, you can also review what they did well and what they need to work on in the future.
For employees working on a new project — to ensure that everyone involved in a new project does their part according to the plan, you can review employee performance over the last month.
Depending on the type of employment you'd like to evaluate, simply choose the part of the template that's suitable for you and your team.
Who is this template for?
In general, any managers who'd like to evaluate the work of their employees after the first month spent on a new project. Additionally, team leads who want to review the work of their employees on short-term contracts or the work of newly hired workers.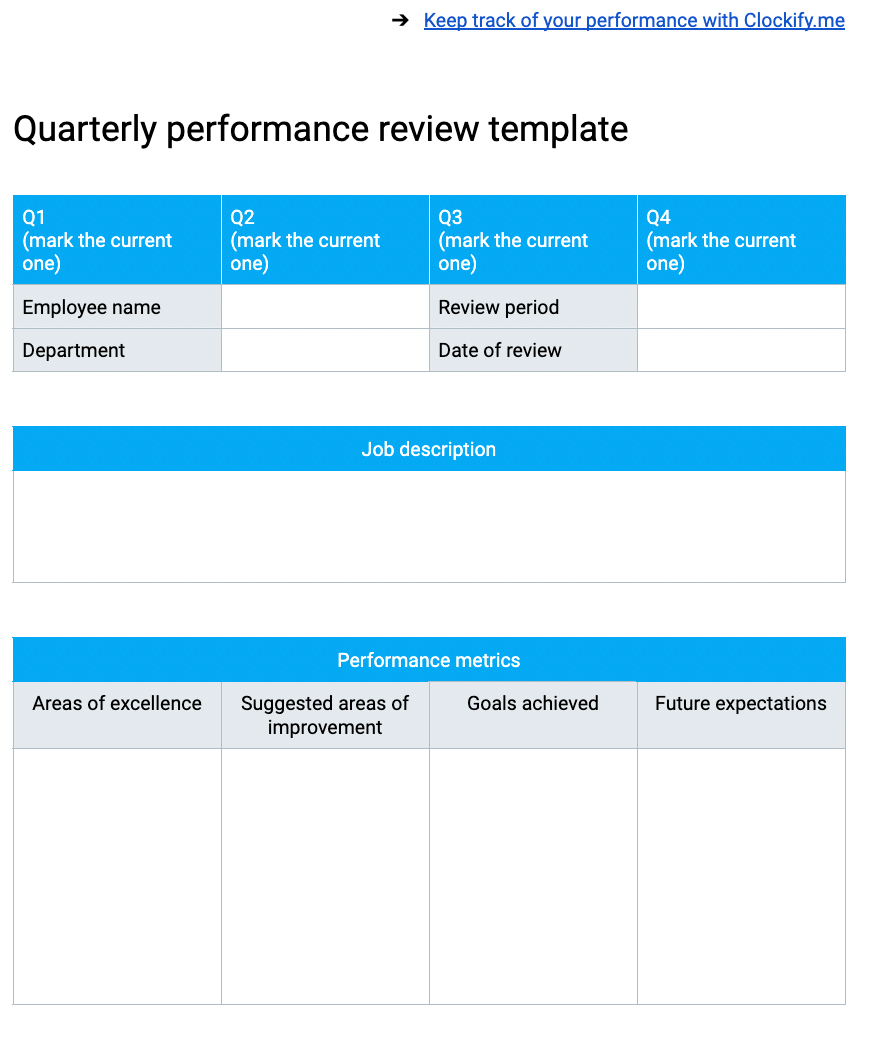 Our Quarterly performance review template allows you to reflect on the work of employees over the last three months.
To use this template properly, be sure to choose between Q1, Q2, Q3, and Q4.
Then, to remind yourself of the exact job description for each employee, you can add that details, too. After all, this is vital because a job description acts as a reference point for the quality of an employee's overall performance.
Next, focus on performance metrics, such as areas of excellence and areas an employee needs to improve. Think about how workers performed over the last quarter in the following areas:
What tasks they did well
What tasks they could have done better
What goals they have achieved
What you expect them to do until the next quarterly performance review
Finally, this template includes a section where both reviewers and employees can add any additional comments.
Our Quarterly performance review template is suitable for managers who wish to perform employee appraisals several times a year. Therefore, they can use this template to evaluate the work of their employees over the three months.
What's more important, team leads can figure out if employees improve their performance throughout the year — by comparing four quarterly appraisals.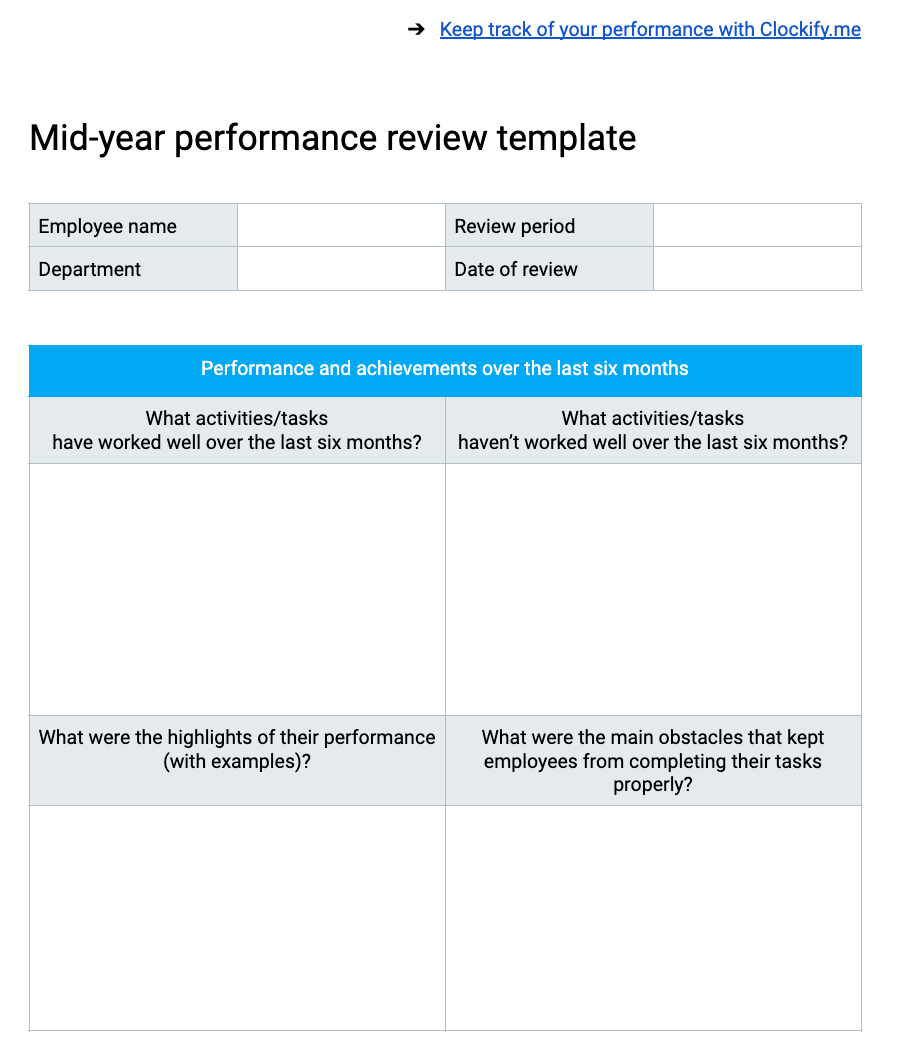 The Mid-year performance review template evaluates the work of employees over the last six months. But, this template also helps managers and employees plan for the next six months, too.
To make the most of this template, you should first think about how employees have performed since the last performance review:
What activities or tasks went well
What activities or tasks employees could have done better
In addition, be sure to include:
The highlights of employee performance, along with examples
The main obstacles that kept employees from achieving better results
If you don't know exactly what these issues were, talk with your employees to find out more about their struggles. This way, it'll be much easier to prevent such problems in the future.
Next, think about the six months ahead of you.
This is the part of the template you should fill out with your employees. So, discuss the following questions with them:
Employee plans on improving their weak areas of performance, and whether they need any help.
Employee professional goals for the next six months, along with how they plan on achieving them. Also, ask employees if these goals are aligned with team targets and the company's mission.
Our Mid-year performance review template is helpful for team leads who'd like to conduct appraisals twice a year. This way, managers will be able to keep an eye on employee performance throughout the year — by comparing mid-year reviews.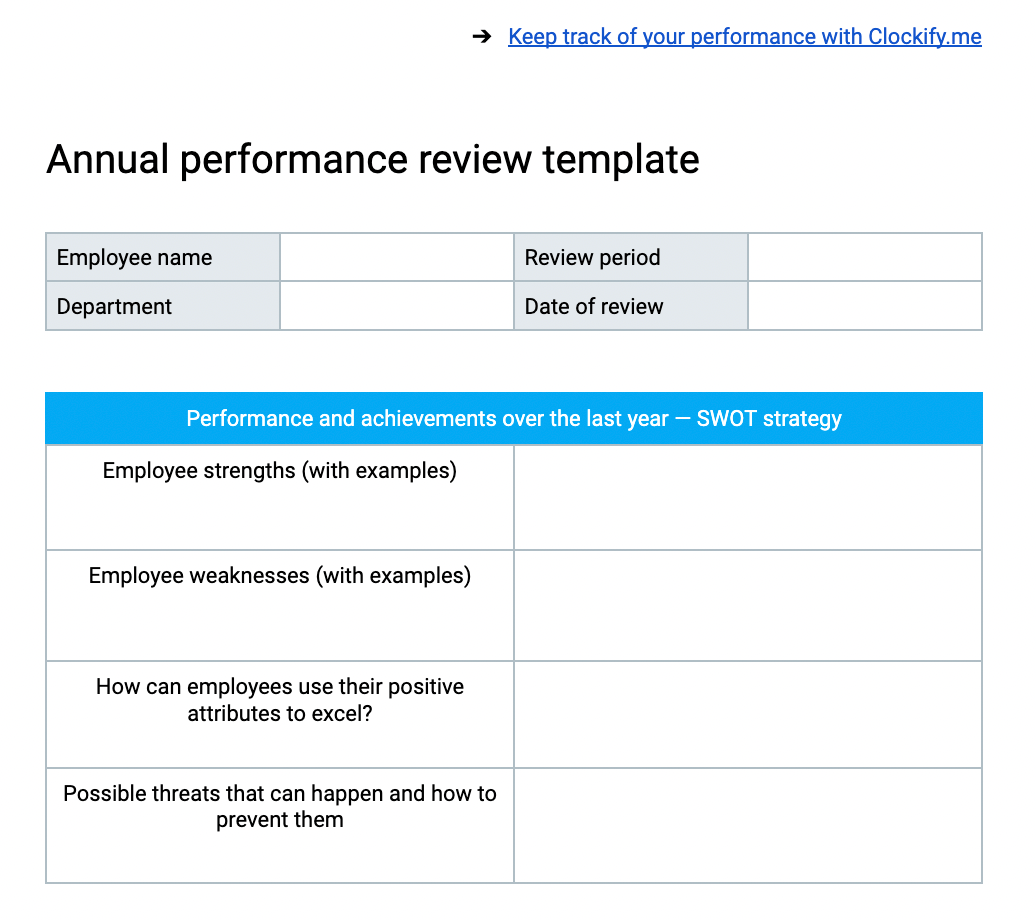 Our Annual performance review template analyzes employee performance over the last year.
The first part of the template follows the SWOT strategy (strengths, weaknesses, opportunities, and threats).
So, this is where managers fill out details about employee performance, including their positive and negative attributes.
Then, team leads can also suggest how employees should use their strengths to enhance their performance. Additionally, managers can include possible threats that may come along the way and ways to solve them.
Next, our Annual performance review template contains a section called Goal achievement . Thus, team leads can evaluate whether employees have reached set goals.
Finally, managers can also focus on making plans for the next year by discussing this topic with an employee. Team leads can talk to their employee about:
Employee weak areas of performance
Professional goals for the following year
The Annual performance review template is practical for all the managers who wish to reflect on the work of their employees over the past year.
Moreover, this template is invaluable because it allows team leads and employees to plan the next year together — by setting goals and figuring out if workers need help with reaching their targets.
GET Peer performance review template (Google Docs)
GET Peer performance review template (Word)
GET Peer performance review template (PDF)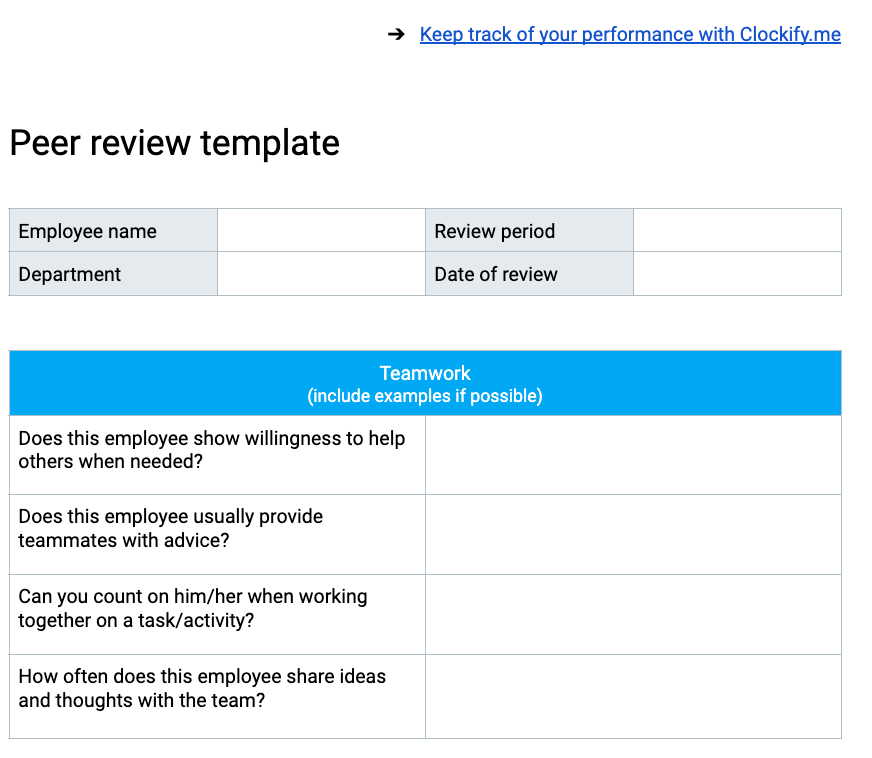 Our Peer review template allows managers to evaluate their workers objectively, by including peer opinions and ideas.
Thus, both coworkers and other team members review individual performance and provide their feedback.
To use this template properly, peers should review employee work by following these categories:
Collaboration and communication
Trust and accountability
When answering questions in the appraisal, reviewers should also think about examples of someone's work, and include them, too.
The final part of this template applies to team leads. They need to go through the appraisal and summarize key points, which they'll later present to employees.
Our Peer review template is suitable for managers who'd like to include employee peers as reviewers — coworkers or other team members.
This type of review can be done anonymously or not, it's up to the manager's preferences. However, using anonymity is sometimes advised because it makes peers more comfortable to evaluate someone's work fairly.
Self-assessment review template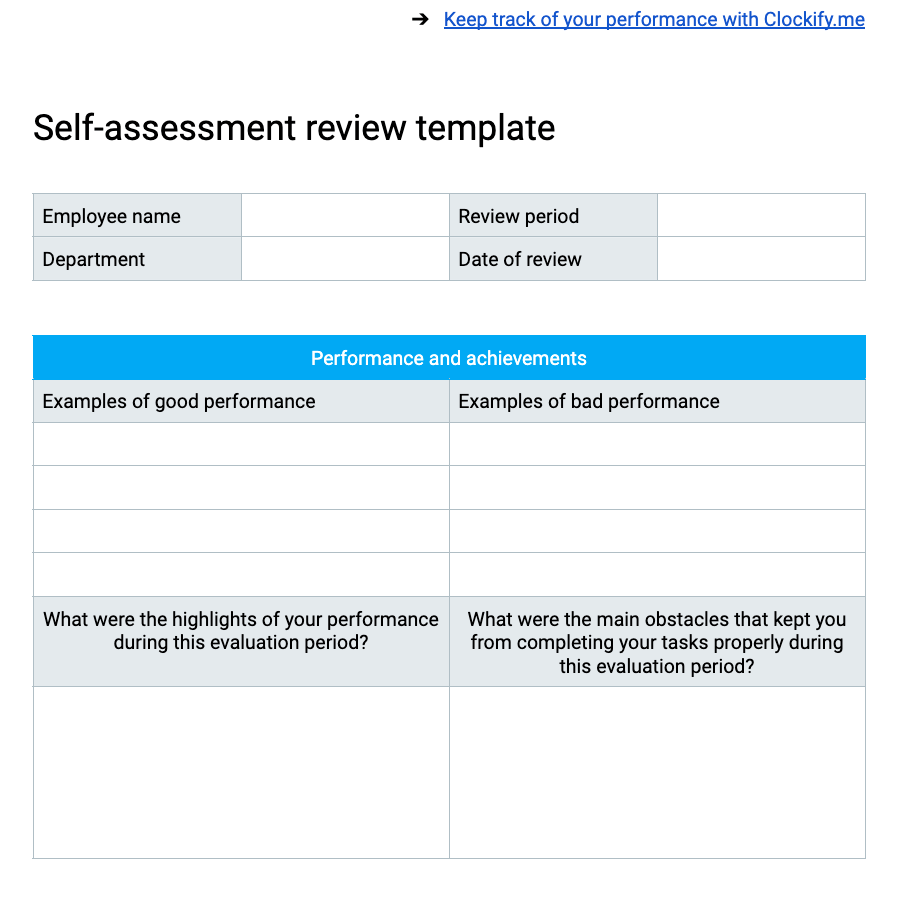 The Self-assessment review template helps employees evaluate their own work since the last appraisal, which might have been any other type of performance review.
To make the most of this template, employees should first think about their performance and achievements, and note down:
Examples of good and bad performance
The highlights of their work over the last appraisal period
The obstacles that kept employees from reaching their targets
Next, employees should go through their job preferences and write down:
The tasks they enjoy doing and the ones they don't particularly enjoy
The tasks they haven't done so far, but would like to perform
Finally, employees need to plan their goals for the next appraisal period. If workers need any help from their managers or coworkers, they should write that down in the review, too.
Any employees who'd like to feel more included in the appraisal process and to express their own voice.
To provide employees with an opportunity to review their own performance, managers can include self-assessment reviews along with other appraisals. Therefore, both team leads and workers will evaluate employee performance.
Measure employee performance with Clockify
Apart from using our templates to review employee performance, you can also try Clockify to measure the performance of your workers.
With Clockify, employees can:
Track the start time and end time of their daily work
Write down task descriptions and record the time they need to complete each task
Send reports of their work to their managers
Then, managers can use these reports to conduct employee performance appraisals.
For instance, Clockify provides users with the Weekly report , which helps team leads keep an eye on:
What each employee is working on — their current projects, tasks, and the exact time spent on each project and task
Weekly and daily breakdown by employee, with the total time spent at work each day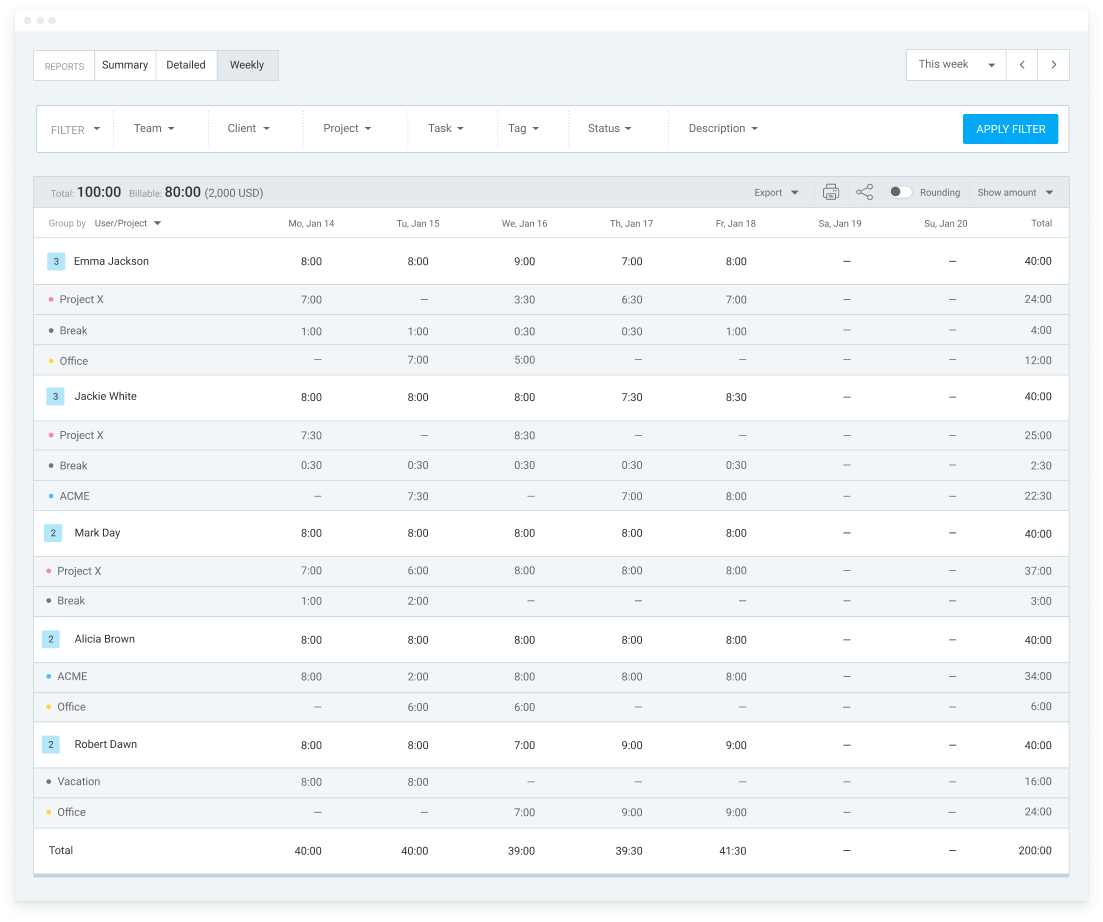 Furthermore, if managers want to see a report for an individual employee, they can use filters.
This way, a report will show data for a particular employee, along with their tracked hours and tasks over a period of time.

Once they have all the important data about an employee in one place, such as Clockify reports, managers can make decisions about:
Employee attendance
Employee productivity and efficiency
Employee ability to achieve their goals
Thus, team leads will have a better clue of how employees are performing, by observing how much time they need for particular tasks. Therefore, it'll be much easier for managers to conduct overall performance appraisals, too.
Start tracking time with Clockify
24/7 Support
Cancel Anytime
Free Forever

U.S. Government Accountability Office
Performance and Accountability Report, Fiscal Year 2023
GAO's work yielded $70.4 billion in financial benefits for the federal government in FY 2023—a return of $84 for every dollar invested in us. We did it by recommending ways to improve efficiency and effectiveness in federal programs, and more.
We also identified 1,220 other benefits—things that improve programs and operations but can't be measured in dollars. For example, our work led to:
Actions preventing the transfer of sensitive data and technology to foreign countries
A grant program to fund new HVAC systems and other building improvements for high-poverty schools
Reduced risk of unauthorized access to sensitive Treasury IT systems and data
What GAO Found
Presented is GAO's Performance and Accountability Report for Fiscal Year (FY) 2023. In the spirit of the Government Performance and Results Act, this annual report informs the Congress and the American people about what we have achieved on their behalf. The financial information and the data measuring GAO's performance contained in this report are complete and reliable.
This report describes GAO's performance measures, results, and accountability processes for FY 2023. In assessing our performance, we compared actual results against targets and goals that were set in our annual performance plan and performance budget, and that were developed to help carry out our strategic plan. An overview of our annual measures and targets for 2023 is available here , along with links to a complete set of our strategic planning and performance and accountability reports.
This report includes a performance and financial snapshot for the American taxpayer for FY 2023, a letter from the Comptroller General, and five parts as follows:
Part I: Management's Discussion and Analysis. This section includes a statement attesting to the completeness and reliability of the performance and financial data in this report and the effectiveness of our internal control over financial reporting.
It includes a summary of our mission, organizational structure, strategies we use to achieve our goals, and processes for measuring our performance. In addition, it discusses our agency-wide performance results and use of resources in FY 2023. It also includes information on management challenges, external factors that affect our performance, and future challenges and priorities.
Part II: Performance Information. This section includes details on our performance results by strategic goal in FY 2023 and our targets for FY 2024.
Part III: Financial Information. This section includes details on our finances in FY 2023, including a letter from our Chief Financial Officer, audited financial statements and notes, and the reports from our external auditor and Audit Advisory Committee. This section also includes an explanation of the information each of our financial statements conveys.
Part IV: Inspector General's (IG) View of GAO's Management Challenges. This section includes our IG's perspective of our agency's management challenges.
Part V: Appendixes. This section provides the report's abbreviations and describes how we ensure the completeness and reliability of the data for each of our performance measures.
Why GAO Did This Study
As a legislative branch agency, GAO is exempt from many laws that apply to executive branch agencies. However, we generally hold ourselves to the spirit of many such laws, including the Government Performance and Results Act and the Federal Managers' Financial Integrity Act. Accordingly, this PFY 2023 PAR provides information on the work of GAO that we consider comparable to that reported by executive branch agencies that choose to prepare annual Performance and Accountability Reports in lieu of Agency Financial Reports.
For more information, contact Timothy Bowling at 202-512-6100 or [email protected] .
Full Report
Gao contacts.
Timothy Bowling Managing Director of Audit Policy and Quality Assurance [email protected] (202) 512-6100
Office of Public Affairs
Chuck Young Managing Director [email protected] (202) 512-4800
Start free trial
Project Performance Reporting: Key Performance Reports
Keeping tabs on the performance of your project is an essential part of project management. Tracking project performance gives project managers the data they need to keep the actual effort of the project aligned with the planned effort and deliver the project on time and within its budget.
But what exactly is project performance? We'll answer that question and then show you how to measure project performance in your project. There are six basic constraints to consider. Then we'll show the types of project performance reports that can help steer your project and keep stakeholders updated.
What Is Project Performance?
Project performance is the measurement of various project metrics to determine if the project is moving in the right direction. It allows project managers to gauge the actual performance of the project and see if that aligns with the planned performance, such as meeting schedule milestones and costs associated with the project budget.
The overall measurement of project performance metrics will look at the objectives and requirements of scope, cost and schedule or the project management triangle. This is done during the execution phase and the monitoring and controlling phase of the project, two project management phases that overlap.
When a project manager identifies a scope, cost or schedule variance then they have to balance the project management triangle to keep the project on track. For example, if the project is running behind schedule that might require more financial resources or a change in scope to get the project back on schedule.
Being able to view project performance as you execute a project is vital for delivering that project on time and on budget. Project management software can help. ProjectManager is award-winning project management software that has real-time dashboards that track project scope, cost and schedule. Our live dashboard automatically collects project metrics in real time and displays them on easy-to-read graphs and charts showing time, cost, progress and much more. Unlike lightweight alternatives, our dashboard doesn't require a lengthy set up. Just toggle over and it's ready to go.
How to Measure Project Performance
When measuring project performance, you're actually tracking specific project metrics. There are many project metrics that you can monitor to measure your project performance The most common project performance metrics are cost, time, scope, quality, risk and resources. You might have noticed that the project management triangle is in there. That's because it's three of the main project constraints, but not the only ones. These six metrics are also project constraints as they are areas of the project that can impact performance. Let's take a closer look at each of these.
Cost is the filter by which you see the financial performance of a project. Once you have a budget, be sure to save that information as it's critical to measuring cost. That's because you can then use it to compare against what you're actually spending to ensure that you're keeping to your budget. Naturally, if the figures are the same, you're on the right track. If there's a discrepancy, as in you're spending more than you should be by this point, you're going to have to address that to keep to your budget.
Just as you measure cost, you want to measure time. This will help you determine if the project is on schedule. And just as you capture the planned budget, you'll want to capture the planned schedule. Meeting milestones and deadlines is important. It's a chance to celebrate with your team, which helps morale and, in turn, productivity. But it also lets you know that you're keeping to your schedule. Again, if when comparing the planned schedule to the actual schedule the figures aren't equal, then you could be running behind (or ahead) of schedule. If you're behind, you're going to need to make adjustments to get back on track.
Earned value analysis (EVA) is a measurement that's often used for financial performance and progress based on the variance between the planned and actual cost and schedule of the project. However, it can be used to calculate scope variance as well. This is done by comparing the planned value and the earned value of the project. The planned value is the budgeted cost of the work that should have been completed by that point. The earned value is the budgeted cost of the work that has been done. The scope variance is the difference between the earned value and the planned value. A positive scope variance means you're ahead of schedule, while a negative one means you're behind.
To measure quality performance, you'll want to compare the actual results with the expected results. Then you can identify any gaps or deviations. Remember, there are a lot of factors related to quality performance, such as customer satisfaction, stakeholder feedback and the efficiency of your process. After the fact, you can measure the return rate, complaints by customers, customer loyalty and retention. But you should work hard to maintain quality during production.
Risk is an unexpected event in a project. That event can be negative or positive, but either way needs to be either mitigated or taken advantage of. Therefore, you'll need to create a risk management plan that identifies risk and plans to address any issues that in fact show up in the project. That's why it's so important to measure performance. Risk can appear in any of the categories we've outlined. In fact, they're all risks. The closer you monitor performance, the faster you'll be able to identify and resolve risk in your project.
Get your free
Risk Management Plan Template
Use this free Risk Management Plan Template for Word to manage your projects better.
Resources are another performance measurement. In project performance, you'll want to keep an eye on five key performance indicators (KPIs): utilization rate, billable vs. non-billable hours, schedule variance, scheduled vs. actual hours worked and revenue per resource. Utilization rate is the number of hours worked by a resource divided by the number of hours in a given time period. Tracking that and the other four project performance metrics will give you an idea of how your resources are performing and if they're meeting your project expectations.
Types of Project Performance Reports
Project performance reports are a way to measure the various project metrics in order to see if you're moving in the right direction. They also act as a communication tool informing stakeholders on the progress of the project, who get a more general report on milestones. Project managers, though, want more detailed reports on resources, costs, etc. There are many project performance reports , the following are some of the most important ones.
Project Status Report
A project status report is a snapshot of the project over a period of time. It shows where the project is compared to various performance measurement baselines. Project managers are able to see the scope, time, cost and quality of the project over a specific time period, which informs them on how to act moving forward.
Budget Report
A budget report captures the project costs over a period of time. It will note what has been spent and what the budget is expected to have been spent at this point in the project. Then the discrepancy between the two is noted so a project manager can tell if the project is running as planned, under or over its budget.
Progress Report
The progress report captures what has been accomplished in terms of tasks since the last report. It can also compare the planned progress against the actual progress to determine if the project is on schedule.
Earned Value Report
The earned value report combines the project performance on scope and schedule to show how they're tracking in comparison to the plan. This data is often incorporated into the status report.
Variance Report
The variance report compares the plan against the actual progress or cost of the project. This, again, is a great way to know if the project is performing as planned.
How ProjectManager Helps With Project Performance Reporting
ProjectManager is award-winning project management software that has real-time dashboards and reporting tools that measure project performance. Our tool has five project views—Gantt boards, kanban boards, task lists, calendar and sheet views. Each of these project views provides some project performance information, such as percent complete. Data is shared simultaneously across all project views so everyone is able to track their performance regardless of the project view they use.
Use Gantt Charts to Set Up Project Performance Reporting
Our powerful Gantt charts organize your tasks, resources and costs, linking task dependencies, filtering for the critical path and setting a baseline. Once the baseline is set, your project plan is captured and then can be used to compare against your actual progress on the real-time dashboard and our reporting tools. This is done in real time so you're always looking at live data, which is going to help project managers make more insightful decisions.
Use Customizable Reports To Monitor Project Performance
All the reports listed above can be found in our software's reporting features. Each report is easy to generate and can be filtered to display only the data you want. That way you can focus on something specific, say that stakeholders will be interested in, or get more detailed information that project managers will require to make informed decisions about the course of the project. There are status reports and even portfolio reports for those managing multiple projects, as well as reports on variance, timesheets, workload and much more. All the reports can also be shared across various formats.
Of course, project performance reporting only shines a light on the project. The project manager must use this clear view to steer the project to a successful completion. Our software has task management, resource management and risk management tools to help do this. Plus, there's automated workflow, with task approvals to ensure quality and much more.
ProjectManager is online project management software that gives teams the tools they need to collaborate. They can share files, comment at the task level and much more. Project managers are given tools to plan, manage and track work in real time to keep the project running smoothly. Join teams at companies as diverse as Avis, Nestle and Siemens who are using our software to deliver successful projects. Get started with ProjectManager today for free.
Deliver your projects on time and under budget
Start planning your projects.
Trending now
Project management trends for 2024, quick tips for clearing ccba® certification exam, free ebook: guide to the ccba and cbap certifications, what is risk mitigation definition, types, top strategies, and tools explained, what is project budgeting tools, techniques, and benefits, product manager v/s project manager: all you need to know, feasibility study and its importance in project management, financial risk and its types, career masterclass: how to successfully ace the pmp exam on your first attempt in 2024, project scope management and its importance in 2024, performance reporting in the project management.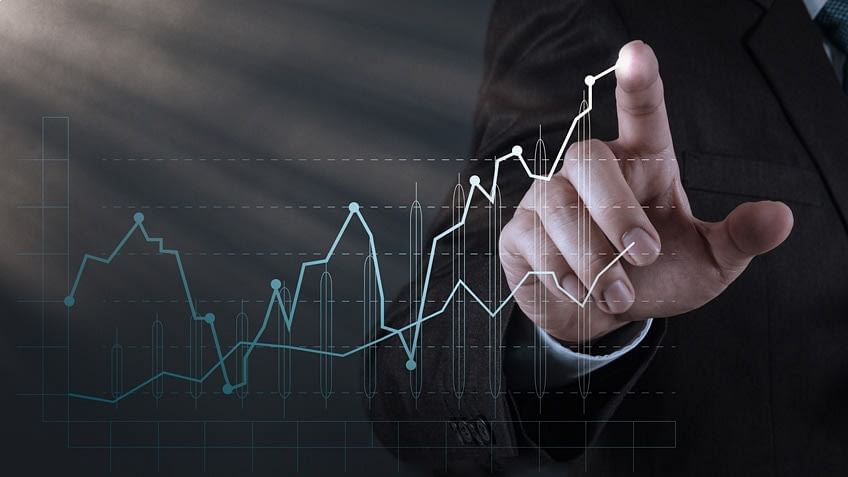 Table of Contents
What is performance reporting? It's an important activity in project communication management. It involves collecting and disseminating project information, communicating project progress, utilization of resources, and forecasting future progress and status to various stakeholders , as decided in the communication management plan.
During the process of performance reporting, the work results of other processes are also analyzed and combined into performance reports. They are typically done in tabular or graphical formats that may be text-based, visual-based (such as charts, graphs, or tables), or most often a combination of both.
Overall, the elaborate reports may include:
Analysis of past performance.
Summary of changes approved in the reporting period.
Current status of risks and issues.
Results of variance analysis.
Work completed during the reporting period.
Work to be completed during the next reporting period.
Forecasted project completion.
Other relevant information to be reviewed and asked by stakeholders.
Read more: Common Project Risks and How to Tackle Them ?
6% Growth in PM Jobs By 2024 - Upskill Now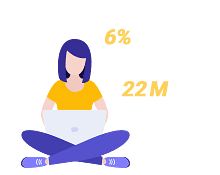 Performance Report Types
Fundamentally, performance reports are comparisons of project performance to the project performance baseline, and can include:
Status Reports
This gives the current state of a project at any given time. This kind of report describes where the project stands at that moment with regard to the performance measurement baseline. Using this, managers can also get the current snapshot of the project with respect to the scope, time, cost, and quality parameters.
Progress Report
This type of report describes what has been accomplished since the last time/last report.
Forecasting Report
This report states what is expected to happen on a project, predicting future performance and expected status of the project in various parameters. This helps in tracking and allocation of resources for better utilization.
Trend Report
This report shows a comparison between the current performance of the project and the last performance of the project during the same time duration. For example, performance could be compared monthly, quarterly, semi-annually, or annually. This type of report examines project performance over time to see if it is improving or degrading.
Variance Report
This report shows a comparison between the planned progress and actual progress made.
Earned Value report
This report integrates project performance on scope, schedule, and cost measures using earned value management techniques. The components of this report are often merged into status reports.
What Goes into Performance Reporting?
Project management plan.
The Project Management Plan provides information on project baselines. The project deviations, which are reported in performance reports, are compared against the project performance baseline. The performance measurement baseline typically integrates the scope, schedule, and cost parameters of the project, but may also include technical and quality parameters.
Work Performance Information (WPI)
This is the information that is obtained from project activities, which is then collected on performance results such as –
Deliverables status
Schedule progress
Cost incurred
Work Performance Measurement
Work Performance Information is used to generate project activity metrics to evaluate actual progress compared to planned progress in Project Management . These metrics include –
Planned versus actual schedule performance
Planned versus actual cost performance
Planned versus actual technical performance
Budget Performance Reports
Budget Forecasts provide information about the funds that are required to complete the remaining project work, as well as total fund estimates for the completion of project work.
Organizational Process Assets
The Organizational Process Assets that are used during the reporting of project performance includes, but is not limited to –
Report Templates
Policies and procedures that define the measurement indicators to be used
Organizationally defined variance limits.
Choose the Right Program
Unlock your project management potential with Simplilearn's comprehensive training. Gain the skills and knowledge needed to lead successful projects, boost efficiency, and exceed goals. Choose the right project management course today and advance your career with confidence.
Program Name PMP® Certification Training Course PMP Plus Post Graduate Program In Project Management Geo All Geos All Geos All Geos University PMI Simplilearn University of Massachusetts Amherst Course Duration 90 Days of Flexible Access to Online Classes 36 Months 6 Months Coding experience reqd No No No Skills you wll learn 8+ PM skills including Work Breakdown Structure, Gantt Charts, Resource Allocation, Leadership and more. 6 courses including Project Management, Agile Scrum Master, Implementing a PMO, and More 9+ skills including Project Management, Quality Management, Agile Management, Design Thinking and More. Additional Benefits Experiential learning through case studies Global Teaching Assistance 35PDUs Learn by working on real-world problems 24x7 Learning support from mentors Earn 60+ PDU's 3 year course access Cost $$ $$$$ $$$$ Explore Program Explore Program Explore Program
If you are working toward your PMP exam, Simplilearn offers a variety of Project Management courses that will help you pass, including the PMP® Certification and Post Graduate Program in Project Management . Our PMP training courses are conducted by certified, highly experienced professionals with at least 10 years of experience in multiple Project Management training courses and learning paths. 
Courses are designed to help aspiring project managers get the education they need—not only to pass certification exams like the PMP® but also real-world knowledge useful for any project management career.
Interested in learning more? View the video "Introduction to PMP® Certification Training" below.
Find our Post Graduate Program in Project Management Online Bootcamp in top cities:
About the author.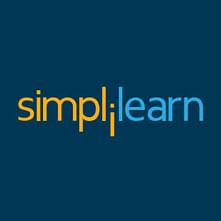 Simplilearn is one of the world's leading providers of online training for Digital Marketing, Cloud Computing, Project Management, Data Science, IT, Software Development, and many other emerging technologies.
Recommended Programs
Post Graduate Program in Project Management
PMP® Certification Training
*Lifetime access to high-quality, self-paced e-learning content.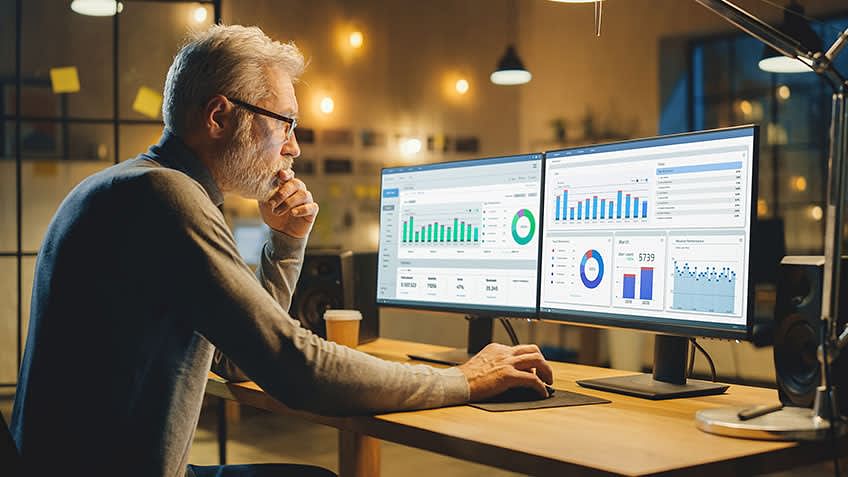 How to Create a Project Report: Objectives, Components, Use Cases, and Examples
Recommended resources.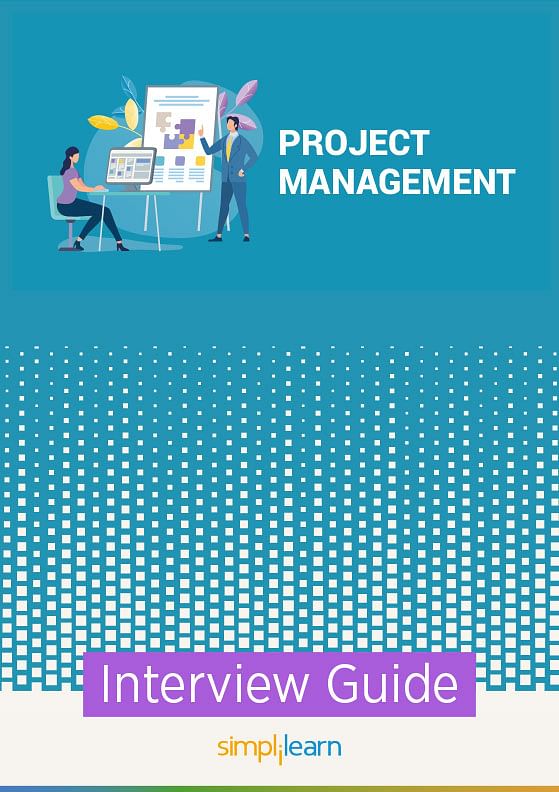 Project Management Interview Guide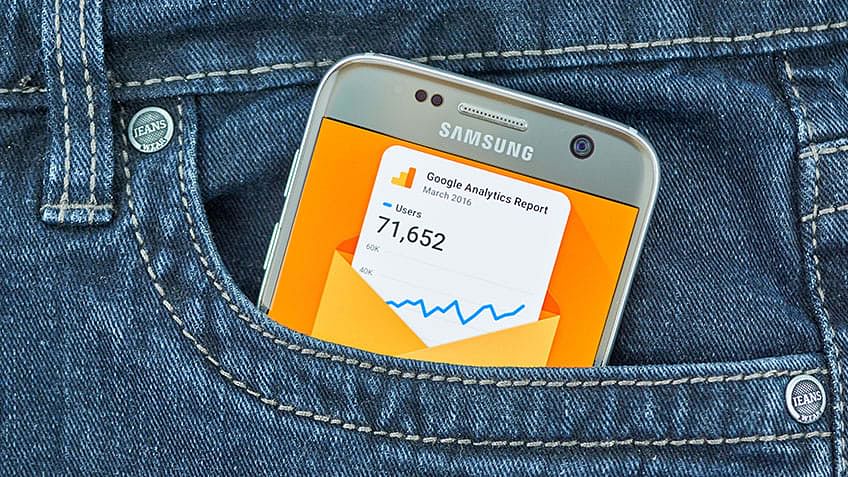 How to Create a Google Analytics Report?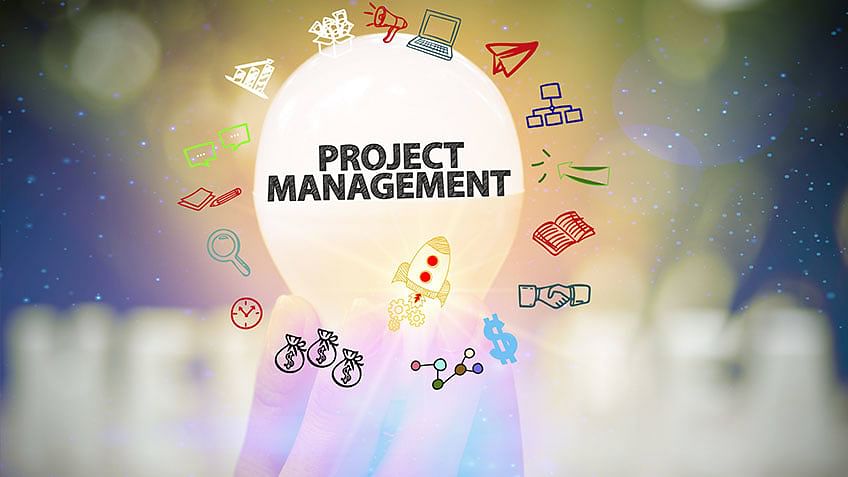 What is Project Management?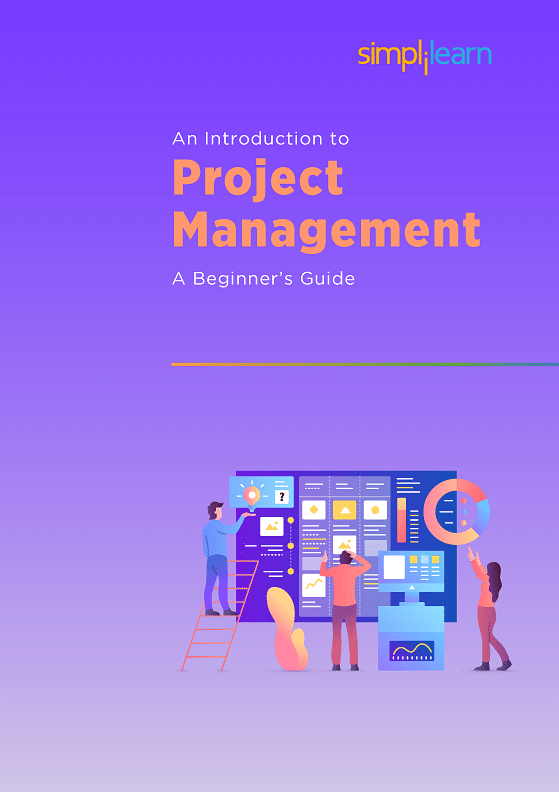 An Introduction to Project Management: A Beginner's Guide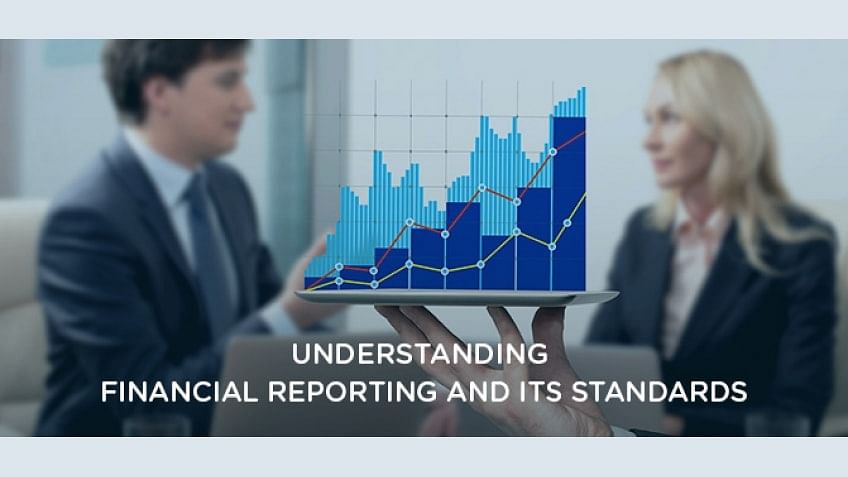 Understanding Financial Reporting and its Standards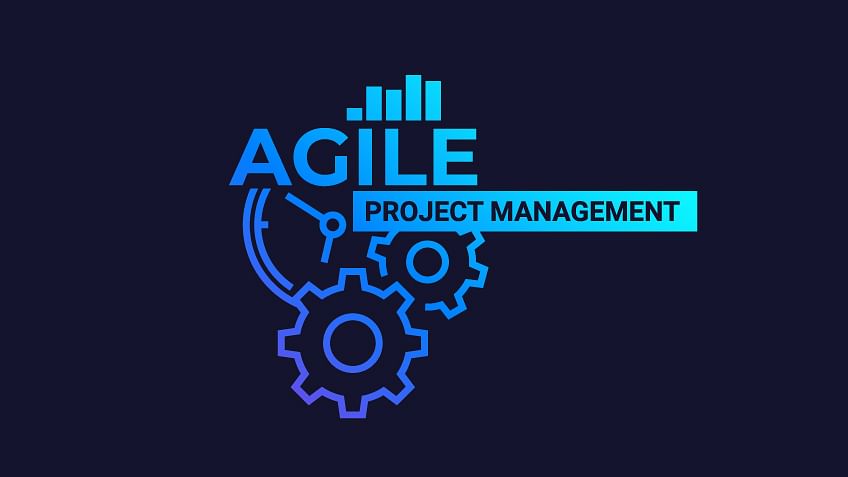 What is Agile Project Management?
PMP, PMI, PMBOK, CAPM, PgMP, PfMP, ACP, PBA, RMP, SP, and OPM3 are registered marks of the Project Management Institute, Inc.
What is Performance Reporting? Types, Tools & Steps to Create
Home Blog Project Management What is Performance Reporting? Types, Tools & Steps to Create
Performance Reporting in project management and updating the team on project performance is a critical communication requirement for project stakeholders to keep them informed of progress and resources employed to achieve project objectives. When reporting performance, one must make sure to provide the information and amount of detail that the project stakeholders demand.
Performance reports are mainly read by project managers to solve the performance issues in a project. In this article, we will learn how to develop effective and precise performance reports, why they are vital in project management, as well as the numerous types and tools available to help you make the best decisions. Go for training in Project Management and learn to lead project teams to success.
What is Performance Reporting?
A performance report is a written report that depicts a project's performance measurements. Teams determine whether or not they are meeting their defined goals and objectives by using data and analysis. To create performance reports, complete information regarding project cash flow, resources, including progress must be gathered. Management and stakeholders get an accurate high-level picture of the project's development based on the data, which translates into smarter decisions and greater business performance.
Open and robust lines of communication are critical components of successful initiatives. Communication is important for anyone, like a consummate professional at the highest level of their abilities. Making choices, reducing losses, reallocating resources all need accurate data, analysis, and reports on project performance. You need an overall view of your Work Performance Information (WPI) for a successful project.
What is Performance Reporting in Project Management?
Performance reporting serves as a way to assess how well a firm is functioning and whether its goals and objectives are being met.
To accomplish it, you collect and evaluate data from specific tasks. When you've completed your study, you may offer recommendations to enhance decision-making in your business processes. There are several performance reporting objectives. A performance report, for example, might focus on a single project or team member, yet it may also cover the entire firm.
Following data items are commonly included in performance reports:
Business objectives and goals
Five-year plan
Important performance indicators (KPI)
The frequency with which KPIs are measured.
Data source being monitored.
Why is Performance Reporting Important?
A performance report provides you with a clear and accurate image of your company's success. A performance report is generated primarily for the reasons listed:
It keeps track of everything connected to your current activity.
It determines if your business operations will aid in your growth and achievement of your objectives.
It highlights your strengths as well as your limitations.
Let us delve a little further to examine the primary reasons why businesses must develop performance reports. Alongside, you can opt for PMP certification preparation course to ace your PMP exam in the very first go and get to your dream position.
1. Benchmarking
In performance reports, benchmarking is used to create and measure goals. It compares your company's performance to that of competitors and assists you in identifying areas where you are failing and outperforming so you can understand where your company stands in the industry.
Benchmarking reduces guessing and delivers concrete solutions to problems. It gives you the information you need to examine and identify new opportunities. This will increase your efficiency and production while also increasing client happiness!
2. Observes the Workforce
To produce quality and high yielding Vermicompost for all farmers. It assists you in defining your workforce's performance and determining how well your staff is performing and where improvements may indeed be made.
The study also assesses client satisfaction in relation to your team. This not only helps employees enhance their performance, but it also aids in the general growth of your company!
3. Creating External Reports
Businesses must create various external reports in order to comply with reporting standards and legislation, including annual reports, financial statements, and so on. Performance reporting in Project Management helps to prepare these types of external reports.
4. Improves Business Performance
A performance report gives you real-time data regarding your business. This data may be utilized to discover strengths as well as weaknesses, allowing you to make changes and improvements by redesigning your company's strategy and processes.
This is an excellent strategy to improve your company's performance. Using these reports, you can create reasonable and attainable goals that will improve staff morale while also increasing overall performance and productivity.
5. Enhances Communication
A performance report may help you understand your personnel and their levels of performance. It also delivers customer insights and assists you in understanding your customers' wants. You will be able to communicate with your staff and customers more successfully if you have a better image of them.
This will guarantee that information flows smoothly inside the organization, eliminating miscommunication and other workplace problems. As a consequence, team energy and morale will increase.
Performance Report Types
Employ a performance evaluation to evaluate the actual project to the plan. You may do this for a variety of data points. The following are the six most typical forms of performance reports:
Project Status Report: It encapsulates the project's state at a certain point of its life cycle. A status report provides a snapshot of the project's current scope, timing, cost, and quality.
Progress Report: Records what has been done in the project since the last progress report.
Forecasting Report: Estimates what is predicted to happen inside a project, including future performance and the project's current condition. This is utilized to make better use of resources.
Trend Report: It compares the project's performance to the same time in the prior report. This can be done on a monthly, quarterly, semi-annual, or yearly basis.
Variance Report: It graphs the disparity between a project's actual and anticipated progress.
Earned Value report: Using earned value administration methodologies, integrates scope, schedule, and cost performance. This report is frequently included in the status report for the project.
Elements of Performance Reporting Process
Depending on the project, team, and business, performance reporting addresses various objectives. As just a result, reports are created in a variety of formats; nonetheless, the majority of them focus on the following common elements:
Analysis of Previous Performances: This information is used to determine if the project's performance is more than or below expectations.
Summary of Changes: This measure includes information on project expenses and the balance of available resources thus far. The study shows if work performance is in line with what was agreed upon at the scheduling stage.
The Next Steps: Keeping track of unanticipated alterations to project development is a critical component of performance reporting. These reports should detail the adjustments and explain why they were made.
Project Estimation: Performance report projections synthesize data on the expenses and resources available then compare them towards what is necessary for project success.
Information for stakeholders: Data gathered from risk mapping reports give significant insights that can assist teams in identifying barriers and determining the appropriate mitigation strategies.
Work Performance Information & Measurement: These reports comprise the project's last phases, taking into consideration any adjustments, team performance, and the time necessary to finish the remaining tasks.
What Goes into Performance Reporting?
The following are the instruments inside:
1. Project Management Plan
The Project Management Plan contains data on project baselines. The project deviations provided in performance reports are compared to the project performance baseline. The process improvement baseline usually includes the project's scope, schedule, and cost criteria, but it may also contain technical and quality parameters.
2. Work Performance Information (WPI)
This is the data gathered from project activities and then analyzed to produce performance outcomes such as:
Status of deliverables
Schedule progress
3. Work Performance Measurement
Work Performance Information is utilized in Project Management to develop project activity metrics that compare actual progress to the expected progress. These metrics are as follows:
Performance of the planned versus actual timetable
Performance of planned against actual costs.
Technical performance as planned vs actual
4. Budget Performance reports
Budget forecasts give information on the finances needed to accomplish the remaining project work, and total fund projections for project completion.
5. Organizational Process Assets
Organizational Process Assets utilized in Project performance reporting include, but are not limited to -
Templates for Reports.
Rules and procedures defining the measuring indicators that will be employed.
Variance restrictions established by the organization.
How to Create a Performance Report in Project Management?
These are the steps to creating a Project Performance Report for your company:
Step 1. Keep the Audience in Mind
The first step in designing a good performance report is to consider your target audience. Your performance report is created primarily for top management, though it is also utilized by employees. When you begin writing a performance report, consider their reasons for requesting one. Consider the following questions:
Who is your target demographic?
What do they prefer: a general performance report or a specific performance report?
Will they find this performance report useful?
Step 2. Define Mission and Objectives
Once you've determined your target audience, you must define your goals. Describe your organization's mission and goals and objectives. For example, if you own a clothes store, your purpose may be to become the greatest clothing retailer in your city, and your objectives could be to grow sales and income.
This will allow you to review and measure your company's performance against its missions and objectives, allowing you to see how well you are doing something in terms of accomplishing or reaching your objectives.
Step 3. Start with an Executive Summary
Begin your performance reporting in project management with an executive summary that provides an overview of your company's success in all areas of operation.
It essentially serves as a snapshot, containing a quick and simple summary of the facts that your report will cover. It summarizes your company's development.
Step 4. Provide the Performance Assessment
Following the completion of your summary or synopsis, you will proceed to the real evaluation of your organization. This section deconstructs your business by analyzing all of the important KPIs and metrics involved in gauging your outcomes.
To demonstrate how well you performed, classify everything into four categories: Strong, Good, Fair, or Weak, which can assist with concentrating on particular areas for development.
Here are some other items you may include in this section:
Company's Financial Situation: Examine the current situation of cash flow and revenue generation.
Comparisons of Industries: Compare rivals' KPIs and indicators to demonstrate how well your firm is performing in the market.
Non-financial quantitative data: Look at the proportion of product rejections, sales volume, number of complaints, and so forth.
Non-financial qualitative data include mentions of changes in reputation, efficacy, customer happiness, worker morale, and so on.
Step 5. Include Visual Elements
Graphic features make business reports more interesting and understandable, and that's why they are an important component of performance reports. Tables, charts, graphs, and other visual components are examples of visual elements.
You may include a visual trend analysis part in your performance evaluation that highlights your KPIs in a graphical format over a certain time period. This will reveal any patterns or trends that your firm may have in contrast to other businesses.
You can additionally include a section for extensive statistics tables where you can exhibit your statistics and ratios and compare them to other firms in your field.
Best Tools for Creating Performance Reports
Have a look at three of the best tools for creating successful and eye-catching reports.
Asana provides performance report in project management that also allows you to write project reports. It includes the Universal Reporting feature, which allows you to examine your work from any imaginable viewpoint. As a consequence, you may make data-driven decisions to improve the performance of your team.
This application serves as a one-stop shop for monitoring an organization's progress towards its primary goals. With its chart template library and other powerful capabilities, it streamlines the whole reporting process.
This application provides real-time views and actionable information for all projects, regardless of how many projects a firm maintains at the same time. The charts assist you better diagnose and comprehend the difficulties as well as their causes. As a result, you may take the necessary steps to correct them.
2. Bitrix24
Bitrix24 is a free reporting tool for project management. This platform allows you to produce precise reports about team performance, sales statistics, customer engagement, and a variety of additional services. To create a report, select one of its reporting templates and adjust the fields.
It helps you save time by automating the entire reporting process. Schedule the report using your desired criteria, and the tool will automatically deliver the report at the time you choose. You may also view an individual's performance graph by requesting a daily report. It is very simple to share reports generated by this application. With a single click, you may share the report inside or export the data to Excel for external distribution.
3. Monday.com
Do you want to wow everyone with a fantastic project progress report? Try Monday.com, a reports tool that allows you to create both basic and comprehensive reports based on your needs. A Search Anything bar is available in the reporting tool. It enables you to locate any data, even in a long and complicated report.
You may analyze your process using its dashboard's Chart Views. You may also use it to gather data from several boards and consolidate it in one location for improved decision-making. Stacked charts may also be used to illustrate data. For sophisticated reporting, you may leverage tools such as Pivot Board, Performance Analytics View, textual sentiment recognition, and cumulative data addition.
Tableau is a well-known reporting programme that also provides insights into corporate analytics. This worldwide respected application effectively visualizes data, allowing you to comprehend the pattern and forecast future results. The platform is an excellent option for obtaining easily accessible metrics and reports.
It is not only user-friendly, but it also protects your mission-critical corporate data. Use this tool to tailor the analytics to the needs of your team. These customized reports assist you in making decisions.
Some notable features of this application include drag-and-drop, AI-powered statistical modelling, scalable cloud-based analytics, and so on.
eazyBI allows you to create reports for data analysis without requiring a lengthy setup. You can simply create tables, graphs, and dashboards for custom fit reports with this drag-and-drop report builder.
Finding detailed insight becomes much easier when you have all of your data in front of you. This tool, in addition to fundamental analysis, provides multi-dimensional business data analysis. You may use it to do sophisticated computations, either by utilizing a provided calculation or by creating your own.
This application provides a variety of interactive data visualization chart formats, including line charts, pie charts, bar charts, graph charts, mixed charts, gauge charts, Gantt charts, and unique timeline charts. The report may be shared confidentially, exported in Excel or CSV format, or embedded to publish.
Using Project Managers to Improve Performance Reporting
For managing and understanding the trends and providing solutions someone is required to take responsibility and this is where Project Managers keep their game ahead. You can go for PRINCE2 training and certification to gain industry-agnostic project management skills.
A Project Manager is in charge of a project's planning, procurement, execution, and completion. The project manager oversees the whole project, and everything involved, which includes the project scope, project team management, and project resources. Hence, on boarding one is a good decision to improvise Performance reporting.
Knowing your business is more than just looking at earnings and losses and evaluating whether or not it is successful. So many elements influence your company's overall performance. A performance report will always allow you to examine your company and arrive at sound judgments. We hope we have adequately equipped you to begin generating your own performance reports. Don't forget to go for KnowledgeHut's Project Management basics training and get trained by industry experts in live, interactive sessions.
Frequently Asked Questions (FAQs)
The key characteristics apply to both forecast and actual performance reports. Performance data must be relevant, trustworthy, intelligible, timely, comparative, and verifiable in order to be clear and meaningful.
A performance report is an item of paper created by a corporation to define and assess its overall success. It gives an overview of how the company is doing. To do this, performance reports primarily collect particular job performance data, evaluate it, and make recommendations to aid in decision making.
Performance reporting enables professionals to have a better understanding of a project's progress and identify areas for development, all while retaining stakeholders engaged with the project's plan.
Kevin D.Davis
Kevin D. Davis is a seasoned and results-driven Program/Project Management Professional with a Master's Certificate in Advanced Project Management. With expertise in leading multi-million dollar projects, strategic planning, and sales operations, Kevin excels in maximizing solutions and building business cases. He possesses a deep understanding of methodologies such as PMBOK, Lean Six Sigma, and TQM to achieve business/technology alignment. With over 100 instructional training sessions and extensive experience as a PMP Exam Prep Instructor at KnowledgeHut, Kevin has a proven track record in project management training and consulting. His expertise has helped in driving successful project outcomes and fostering organizational growth.
Avail your free 1:1 mentorship session.
Something went wrong
Upcoming Project Management Batches & Dates
We use essential cookies to make Venngage work. By clicking "Accept All Cookies", you agree to the storing of cookies on your device to enhance site navigation, analyze site usage, and assist in our marketing efforts.
Manage Cookies
Cookies and similar technologies collect certain information about how you're using our website. Some of them are essential, and without them you wouldn't be able to use Venngage. But others are optional, and you get to choose whether we use them or not.
Strictly Necessary Cookies
These cookies are always on, as they're essential for making Venngage work, and making it safe. Without these cookies, services you've asked for can't be provided.
Show cookie providers
Functionality Cookies
These cookies help us provide enhanced functionality and personalisation, and remember your settings. They may be set by us or by third party providers.
Performance Cookies
These cookies help us analyze how many people are using Venngage, where they come from and how they're using it. If you opt out of these cookies, we can't get feedback to make Venngage better for you and all our users.
Targeting Cookies
These cookies are set by our advertising partners to track your activity and show you relevant Venngage ads on other sites as you browse the internet.
Google Tag Manager
Infographics
Graphic Design
Graphs and Charts
Data Visualization
Human Resources
Training and Development
Beginner Guides
Blog Human Resources
21 Engaging Performance Review Examples [+ Tips From an HR Manager]
By Victoria Clarke , Oct 12, 2023
Performance review season can be a daunting period for both management and employees.
One-sided conversations, mixed messages and wordy documents leave both parties feeling like they have the same, stressful conversation each time.
But if you take the right approach, quarterly or annual performance reviews are an awesome opportunity to reinforce solid habits, redirect poor traits and drive professional growth for your employees.
In this post, I'll give you tips from my own experience as an HR manager to make the performance review process a lot more painless, plus performance review examples you can customize now.
Performance review examples and advice:
What is a performance review, performance review examples and templates, performance review examples for managers, performance review examples for employees, self performance review examples.
Quarterly performance review examples
Annual performance review examples
Simple performance review examples
Useful performance review phrases
What's the purpose of a performance review?
How to write a performance review
A performance review is a regulated assessment in which managers evaluate an employee's work performance to identify their strengths and weaknesses, offer feedback and assist with goal setting.
The frequency and depth of the review process may vary by company, based on company size and goals of the evaluations. It could be annually:
Or quarterly, to name a few:
Watch this quick, 14-minute video for performance review tips, templates and best practices:
This quarterly performance review example has sections for both achievements and areas of improvement. It also has a section for core values, as this must be a key performance indicator at this company. Different companies will have different measuring sticks for success.
Q: Can I customize the performance review templates in this post?
A: Yes, you can! All the templates are easy to edit. Some templates are free, some are paid.
Click any template and you'll be asked to sign up for free. You'll enter our online editor. Edit the text, apply your brand colors, add pages, upload your logo and more. Share a link for free.
Upgrade to our Plan for Professionals to download in PDF or PowerPoint format and access premium features and templates, such as real-time team collaboration and one-click branding.
To conduct an effective performance review, it's important to deliver a positive and solution-focused message. This will be less discouraging to the employee.
This performance review example shows how you can offer constructive feedback, while also praising the employee's efforts. The majority of the sections focus on the employees' achievements and strengths.
Suggested areas of improvement are positioned in the middle, letting managers cushion criticism with praise.
This appraisal example shows how managers can give constructive feedback to their employees by giving them clear direction on what things to keep doing and what actions to take in future.
While Felicia did not meet her goal, her manager acknowledges that the goal was set deliberately high and that 74 percent of the goal still has significant impact.
This employee review form also points to specific positive behavior, such as self-education, teamwork and a strong work ethic.
There are also specific recommendations for improvement, such as putting together a plan to get more press mentions and scaling her experiments.
Another way to do a performance review, or kick off the process, is to use a quadrant. Both the employee and manager can plot where they think the former falls on certain key values and build out discussion points from there.
You can change "get it done/get it right" in the employee review template below to "uphold core values/contribute to company culture" for example.
Performance reviews are a crucial part of effective management, offering an opportunity to provide constructive feedback and set the stage for future growth.
To conduct a successful performance review as a manager, preparation is essential. Collect and review performance data well in advance, considering both quantitative metrics and qualitative observations.
Make sure to prioritize clear and open communication. Create a comfortable and respectful environment for the discussion, allowing the employee to share their perspective and concerns.
Offering specific examples of both strengths and areas for improvement is critical, as vague feedback can lead to misunderstandings.
Additionally, focus on setting SMART (Specific, Measurable, Achievable, Relevant, and Time-bound) goals for the future, collaboratively establishing an action plan that aligns with the company's objectives and the employee's career aspirations.
Finally, follow up on the action plan throughout the year, providing ongoing support and feedback to ensure continuous improvement. Consistent and well-structured performance reviews contribute to employee development, job satisfaction, and overall team success.
Performance reviews for new employees are critical in setting the tone for their growth and integration into the organization.
For new employees especially, they may be nervous or unsure of what to expect for their first performance review. That's why, it's important for managers to create a welcoming and comfortable environment.
Start by acknowledging their achievements and progress since joining the company. Recognizing their early contributions can boost their confidence and motivation.
Additionally, focus on clear communication. Outline expectations and performance standards specific to their role. New employees should leave the review with a clear understanding of their job responsibilities and how their work aligns with the company's goals.
It's also crucial to discuss their career development. New employees often seek opportunities for advancement and growth. Use the review to explore their long-term goals within the company, and explain how their role fits into the larger career path.
Finally, emphasize ongoing support and mentorship. New employees benefit from regular check-ins and guidance to help them acclimate and succeed in their roles.
In a self-performance review, employees assess themselves using the same rubric as their managers would and submit them to HR and/or their manager prior to their official review meeting.
The benefits of doing self-assessments have made them a common part of the employee review throughout many companies.
Self-assessments are an encouraging opportunity for employees to share their thoughts about their job, goals, desired responsibilities and aspects of either their role or environment that they may be struggling with.
Set employees up for success in the self-assessment process by giving them a robust employee evaluation form with thoughtful questions.
Annual self-evaluation employee review template
This first example is perfect for a thorough annual review. The targeted questions prompt the employee to reflect on their achievements and shortcomings, while also rating themselves on specific skill sets required for their job.
The above employee self-assessment example allows for multiple sign-offs, plus a section to list colleagues who can back up the employee's statements.
Yearly performance self-evaluation templates
A yearly performance self-evaluation isn't just a great chance for employees to assess their past performance.
It's also a way for employees to plan for their professional future as they can see where their strengths lie and what skills they need to build to move up in the company. An annual self-evaluation can also build an employee's case for their compensation review.
This employee self-evaluation form is broken into sections that cover all these factors: about your job, achievements, goals and professional development .
This yearly performance self-evaluation template has space to expand on goals met and alignment with core values, as well as skills they'd like to build in the future:
Self-assessment employee review forms
Many performance reviews are incredibly detailed. Sometimes, a higher-level overview is all that's needed.
Quadrant evaluations, like the template below, are a great way for employees to do an assessment and for managers to quickly add their own evaluation, without getting into the weeds.
Employees can add what's being evaluated in the easy-to-edit template below (instead of get it done/do it right). The employee adds an icon where they think they fall in the quadrant, and the manager does the same, with room on the last page to further break down the evaluation.
Sounds tough? Our real-time collaboration feature (part of the Business Plan ) lets both manager and employee work on the same doc online, leave comments, share private links and more.
The self employee review form below lets the employee write out their job description. That way, they can reference their deliverables in the Goals Achieved and Areas of Excellence sections and directly demonstrate their impact on the organization:
How Do I Customize This Template? Click the template, sign up for free and enter the Venngage editor. Click any text box to change the words or the font. Choose from brand fonts (you can set this), template fonts or from our font library. There are plenty of modern options. This article on how to choose fonts can help you decide.
This self-performance review example gives employees the chance to reflect on their achievements on a quarterly basis.
This way, employees can demonstrate meeting quarterly goals. It can also give them a chance to reflect on their strengths and weaknesses and have a chance to act on them before their big annual review:
How Do I Customize This Template? Click the template, sign up for free and enter the Venngage editor. Want to change the background colors? Click any section and then select a new color from the color picker tool. You can choose from a color from the color wheel, one of your brand colors (use My Brand Kit to set this up) or pre-set template colors. Or enter a HEX code if you want to get super specific.
Self-assessments also help enlighten managers of how employees understand their place within the company's organization and culture.
The information disclosed in self-assessments should serve as a major element of official performance reviews in order to ensure that both a two-way conversation occurs and that the needs of both parties are being met moving forward. Looking for a better way to enhance employee engagement, to avoid quite boring meetings? Try out the top 14 inspiring games for virtual meetings , to learn how to add a live poll, word cloud, spinner wheel or even live Q&A sessions to elevate your presentation!
To make for the most effective self-assessments, employees should be sure to consider how their managers' perceptions of their performance varies from their own.
With this in mind, the information shared in a self-assessment can guide or pivot a manager's perception and assessment of an employee's performance .
Quarterly employee performance review templates
Quarterly reviews are important because they provide multiple opportunities for employees to receive helpful feedback on how to improve as the year progresses.
This quarterly performance review example reflects on specific areas of improvement, such as scaling her experiments and developing content partnerships.
How Do I Customize This Template? Click the template, sign up for free and enter the Venngage editor. Want to add a text box? Click "Text" in the left-hand navigation bar. Drag the text box you want onto the canvas ("Text" is good for body copy). Then, click the text box and start typing!
Quarterly reviews from Q1 to Q3 serve as a means of providing specific, deliberate feedback to employees so they know exactly how to improve on their goals and skills.
This enables the final, annual evaluation conducted at the end of Q4 to serve as a final assessment that will have the most weight in determining how the employee will excel into the next year, discretionary bonuses, salary increases, etc.
Quarterly reviews offer a documented and tracked record of an employee's progress throughout the year.
This means that each quarter should be assessed using the same rubric throughout the entire year. This will aid in ensuring an accurate representation of an employee's development is recorded.
That means, if you use the below employee review template in Q1, you should also use it again in Q2 and Q3:
Quarterly employee review template
This quarterly review template is a more condensed version of the example above.
If you'd like to keep your quarterly reviews short and to the point, this template will suffice. Employers can then use the expanded version above for their annual review.
How Do I Customize This Template? Click the template, sign up for free and enter the Venngage editor. Want to change the text? Click any text box to open the text toolbar above the canvas. From here, change the alignment and size, add bold or italic styling and add numbering or bullet points, too. It behaves just like any other text editor you've used before, so it's simple to learn.
If you want a template that's filled with useful information on the types of performance review phrases you can use for a quarterly review, you can edit the one below:
Employee self-evaluation sample answers
It's also important for employees to comment and reflect on their reviews.
They can both point out specific milestones that were missed:
I generated five new leads and, as a result, I exceeded my sales quota by 20%
I wrote a blog post based on original research that doubled our organic traffic in June
And also to acknowledge areas of improvement:
I recognize that I need to form new content partnerships. I plan to do so in Q3 by putting together a list of 10 potential targets based on past linkbuilding partners and sending a customized pitch email.
How Do I Customize This Template? Click the template, sign up for free and enter the Venngage editor. Want to add your logo to the top of this template? Click the "My Brand Kit" tab in the editor. You can import your logo from your website. Drag and drop it onto the canvas. You're done!
Annual performance review templates
At large organizations, there may not be enough resources in order to devote the time needed to conduct quarterly performance reviews for every employee.
This is also true in the case of a supervisor who has a large number of direct reports working for them whereby time management is their main issue.
In these situations, an annual performance review would work best, especially if the employees being evaluated are experienced in their line of work and have been with their company for a long time.
Annual employee performance review templates
In this employee review template, staff are evaluated on only four factors: ability, goals, areas of improvement, and core values:
How Do I Customize This Template? Click the template, sign up for free and enter the Venngage editor. Change the background quickly by clicking the "Background" tab in the left-hand navigation bar. Choose from your brand colors or pre-set template colors. Add a gradient or pattern, if you like. Click "Undo" at any time to fix a mistake.
Annual evaluations are typically geared towards determining employee raises and discretionary bonuses.
Regular one-on-one meetings between direct reports and managers throughout the course of the year would be a great way to supplement this process.
This annual employee review template can simply include scores (out of 100 etc.) in each box. Or put notes in each section to explain the overall performance score.
How Do I Customize This Template? Click the template, sign up for free and enter the Venngage editor. You can move any element in our templates just by clicking it and holding. Drag the text box, column, row, image etc. to a new spot. Change the size by grabbing a corner of the bounding box and making it bigger or smaller. It's as simple as drag and drop.
This being said, annual appraisals would need to take a more general approach to evaluating employees than just providing a summary of their performance over the year.
The following employee review template takes a graphic approach and neatly summarizes overall performance using a score out of 100 for factors such as adaptability and project quality:
How Do I Customize This Template? Click the template, sign up for free and enter the Venngage editor. The charts in this template can easily be changed to fit your stats. Click any chart and our chart editor will open. For example, you could click the blue donut Aptitude chart and enter the number "60." The chart will automatically adjust. It's that easy.
Employee evaluation examples
Aside from the categories in the template above, there are a number of other factors that employers can use to evaluate performance.
Common performance review skills:
Interpersonal skills
Quality of work
Communication
Problem solving
Adaptability
Punctuality and attendance
Self-education and learning
Accountability
Even if you want to do a basic performance review, you should always include:
Elements of the employee's strengths.
Areas for which the employee can develop.
How the employee contributes/could contribute to the company's core values and culture through performance and actions.
This performance review mind map shows the basics for setting up a simple yet effective performance review–from setting specific goals to soliciting employee feedback.
A simple performance review should still reflect the goals of your business's performance review management system —and this will vary by company.
It's important to understand the purpose of your assessment before determining what information will be required to assess in order to meet the goal.
For example, some smaller companies may use performance reviews throughout the year to track employees' development and growth.
While other, larger companies may use performance reviews to summarize employee performance, help to calculate the priorities of the new year, adjust compensation or establish bonus amounts.
An HR checklist can come in handy to streamline the process.
Simple employee review template
Each of these simple employee review templates are easy to edit in our online editor. Customize the text to match your own criteria, add your brand colors, upload your logo, add or delete pages and then share a private link or download in PDF or PowerPoint formats ( Business Plan only ).
This template uses quadrants to see how employee and manager evaluations match. Or only use it for self-assessments or manager assessments.
Simple performance review template
This more traditional performance review template focuses only on big categories, like meeting goals, areas of excellence and areas of improvement.
How Do I Customize This Template? Click the template, sign up for free and enter the Venngage editor. Click the "My Brand Kit" tab to add your brand colors with one click (we'll grab them automatically from your website). Or try one of our custom color palettes. Click "Shuffle" to try different color combinations.
Simple employee review form
The below form is an even more condensed version of the above. Use it for a quarterly review to keep things focused or even for an annual review to help you and your report stick to the most important points. Change the text to include your own categories of evaluation.
How Do I Customize This Template? Click the template, sign up for free and enter the Venngage editor. If you need to add new text boxes, open the "Text" tab and drag a text box onto the canvas. The text box will resize as you type.
Useful performance review phrases
Grappling with what to say at your next performance review? Choosing the right words is important to make the review as constructive as possible, not to mention motivating for your employee. Here's a list of effective performance review phrases for managers and employees.
Performance appraisal comments for managers:
She replies to calls, emails and instant messages in a timely manner (within 24 hours etc.)
He has a talent for thinking outside the box.
She tends to be risk-averse and prefers traditional approaches to creative ones.
She maintains a culture of transparency in her team and encourages knowledge-sharing across all teams in the department.
He consistently gives reports the training and resources needed to meet their goals.
He is biased and openly favors some employees over others on his team.
She is skillful in communicating difficult decisions and messages to her team.
She creates chaos and miscommunication in her team by consistently communicating different messages to different reports.
You embody a "win together lose together" philosophy.
Your ability to reflect, plan and act is the key to your excellent performance.
He uses his seniority to try to dominate and/or intimidate reports.
He excels when working alone but has trouble working collaboratively with a team.
He consistently meets his deadlines and prioritizes top goal work.
She consistently focuses on lower-value work instead of high-lever activities.
Performance review phrases for employees:
Can you tell me more about what you mean?
I want to be sure I understand (your expectations).
Let me give you a little more context here.
What would it look like if I was performing at a top level?
What would I need to do to score higher on this?
Let's discuss my goals and priorities for the the next quarter/year.
Is there a way to get more frequent feedback about my performance between evaluations?
How will I know if I'm on track between evaluations?
If you want to see a list of common skills you can comment on for your employees, check out this section .
What's the purpose of a performance review?
At Venngage, our people are at the core of everything we do as a business—whether it's developing new features on our tool, growing our international reach or meeting customer needs.
With a people-focus within our company, we are passionate about continuous learning and improvement, self-reflection, creating great customer experiences , owning our jobs, teamwork and making our office feel like a second home
It should come as no surprise that our leadership team spends a considerable amount of time at the end of each quarter conducting performance reviews with each of their direct reports.
Here are some things we've learned about how to conduct effective performance reviews:
Make it clear at the beginning of a new hire's employment how and when employees will be evaluated. This should be part of your onboarding process and is especially important if you're managing a remote team .
Allow employees to prepare for their review by completing a self-assessment prior to their appraisal, then allow the employee to walk their manager through the reasoning behind their self-assessment.
Deliver a positive and solution-focused message (whenever possible), this will result in a less discouraging message.
To make the most of the actual review conversation with your employee, it's important to avoid:
General, vague feedback; be specific on which behaviors you want your employee to continue, stop and explore.
Making it personal; feedback is about actions and behavior , not the person.
Loaded language; focus on asking what and how , not why . Enquiring why someone acted the way they did is akin to searching for a 'motive' and may come across as accusatory.
Having an employee-friendly performance review process can not only make or break the development of your employees but also disrupt the relationship between managers and their reports.
Beyond creating a robust performance review strategy and performance review form, managers must also consider their delivery of the appraisals. Communicating a performance review effectively is the final touch to executing a constructive, celebratory and effective review process.
When creating an effective assessment, it's important to include the following:
Calculate an overall rating for the employee; although a manager will be highlighting both the strengths and weaknesses of an employee's behavior , it will aid the employee's morale to communicate how the employee averaged on this rating scale.
Ensure the employees are engaged in their own reviews; thus, be sure to include the employees' goals and developments toward reaching such goals in the assessments .
Celebrate employees improvements; highlighting an employees' developments are a powerful way to impact employee engagement and boost overall team performance .
Company culture and values; dedicate a section of the assessment to evaluate how employees align with the company's core values thus contributing to a positive company culture .
Based on my involvement in building out our own effective performance review process at Venngage, I suggest taking the following steps into consideration when constructing a performance review:
1. Set expectations early
Early in an employee's career with a company, managers should communicate the details of their review process including the expectations. It should be included in your employee handbook , for example.
In this way, managers set and communicate clear expectations of the key job functions and competencies of the role when an employee joins the company. The information presented in performance reviews should align with this define as well as use familiar language and terms. This strategy will work to eliminate any potential confusion or surprises for both parties.
2. Don't make it personal
Feedback is about actions and behavior, not the person.
When writing a performance review, it helps to take a look at the issue(s) you've included and ensure that they apply to actions and behavior of the employee rather than the personal attributes of said employee.
This will also help to regulate the information mentioned in the review, to guarantee it is relevant and appropriate information.
3. Beware of biases and limitations
While there may be a general 'right' way of doing things, there are often multiple — and equally good — ways to reach the same end goal.
Please ensure your review is not biased or limited in favor of your personal work style and beliefs. Try to consider the various aspects of the employees role and experience that may impact their decision to pursue alternative methods or working habits. Be empathetic towards these factors when writing your review.
4. Be specific
The information presented in the review should be task-focused, clear and to the point.
General comments will leave an employee feeling confused and in the dark as to what aspect of their work needs to be corrected or how they can pursue improvements.
Failing to be direct in your messaging will impact the way your message is received and create further confusion about what the expectations are. Managers should be specific on what behaviors of their employees they are celebrating and what actions require improvements.
4. Offer guidance
Managers play a critical role in understanding the career goals of their employees and crafting development opportunities to help their reports achieve their goals.
It is important as a manager to offer your advice and expertise to your employees to help further their development.
If, as a result of the feedback given, the employee (or yourself) may feel as though they need additional training, consider the benefit of workshops, mentoring or coaching.
Be sure to use performance reviews as a way to guide employees whether it is toward further greatness or for areas requiring some improvement.
5. Follow up
Follow up in writing and check in continuously to ensure improvement.
Both managers and employees should receive a copy of the review to refer back to moving forward.
Whether reviews are scheduled annually or quarterly, they should be a continuous topic of discussion for both managers and employees. When writing a review, ensure that the review is clear and specific. Being mindful of this will help to ensure the employee can easily refer back to the form on their own after the meeting.
Related: How to Write a Performance Review That Inspires Growth (With Examples & Templates)
Create a performance review strategy before writing an employee's review
Having an employee-friendly performance review process can not only make or break the development of your employees and but also disrupt the relationship between managers and their reports.
That's why it's crucial to create a robust performance review strategy and employee evaluation form before implementation to ensure the process is both constructive, celebratory and effective. This will even help you in the future if you choose to write a letter of recommendation for the employee as you'll have all his performance reviews to reference.
By considering the six steps above when writing a performance review, you'll have completed the final step in executing an employee-friendly review process.
The satisfaction gained from an increase in employee engagement and people power will make the effort expended on administering performance reviews entirely worthwhile, and ensure you have more effective reviews moving forward.
Take notes of the effective performance review phrases you can use during any of review sessions, as well as creating a visually appealing assessment using Venngage performance review templates. It's free to get started.
You might also like:
10+ employee evaluation templates to sail through review season.
17 Essential Human Resources Poster Templates (Updated)
How to Write an Effective Incident Report [Incident Report Examples + Templates]

An official website of the United States government
Here's how you know
Official websites use .gov A .gov website belongs to an official government organization in the United States.
Secure .gov websites use HTTPS A lock ( Lock A locked padlock ) or https:// means you've safely connected to the .gov website. Share sensitive information only on official, secure websites.
A–Z Index
Operating Status

2023 Agency Financial Report
This Fiscal Year (FY) 2023 Agency Financial Report (AFR), is an overview of how OPM uses it's financial resources to support the mission, services and objectives of human resource management in the Federal government.
FY 2023 Performance Highlights
This section contains performance highlights and costs for each of OPM's four strategic goals. For OPM's complete FY 2023 performance results, targets, measure definitions, plans to improve, and other details, please refer to OPM's FY 2023 Annual Performance Report, which will be published in February 2024 at Performance (opm.gov).
Goal 1: Position the Federal Government as a model employer, improving the Government-wide satisfaction index score by 4 points.
FY 2023 spending obligations (all funds): $322.3 million
Source: OPM Federal Employee Viewpoint Survey (FEVS)
Goal 2: Transform OPM's organizational capacity and capability to better serve as the leader in Federal human capital management.
FY 2023 spending obligations (all funds): $191.5 million
Source: OPM Federal Employee Viewpoint Survey
Goal 3: Create a human-centered customer experience by putting the needs of OPM's customers at the center of OPM's workforce services, policy, and oversight, increasing OPM's customer satisfaction index score for targeted services to 4.3 out of 5.
FY 2023 spending obligations (all funds): $162.7 million
Source: OPM Retirement Services customer experience survey and OPM USAJOBS customer experience survey.
Goal 4: Provide innovative and data-driven solutions to enable agencies to meet their missions, increasing the percentage of users throughout Government who agree that OPM offered innovative solutions while providing services or guidance by 4 points.
FY 2023 spending obligations (all funds): $37.7 million
Source: OPM human capital community survey.
Quality of Performance Data
In accordance with the requirements of the Government Performance and Results Modernization Act of 2010, OPM ensures the performance information in its AFR and APR is based on reasonably complete, accurate and reliable data. To promote data quality, OPM's OCFO works with other OPM offices to document and improve data collection, reporting, validation, and verification procedures for performance measures. For additional information on OPM's performance data quality, please refer to OPM's FY 2023 Annual Performance Report, which will be published in February 2024 at Performance (opm.gov).
Back to top
In FY 2019, only Q3 and Q4 data was available.
In FY 2020, only Q1, Q3, and Q4 data was available.
OPM USAJOBS customer experience survey includes data from Q1, Q3, and Q4 FY 2023 only.
OPM revised FY 2022 results in July 2023.
FHFA issues 2023 performance, accountability report
Aba, trade groups: cfpb has no authority to enact rule limiting arbitration , basel committee paper seeks discussion on digital fraud, gruenberg: incentive pay rulemaking likely delayed until 2024.
Retail sales decreased 0.1% in October
Producer price index decreased 0.5% in October
Compliance question of the month: What may be included on the 45-day force-placed hazard insurance notice required under RESPA?
Labor Department rejects request for fiduciary rule comment extension
The Future of Digital Lending: Achieving Competitive Advantage in 2024
Liberty buys North Adams State Bank in Illinois
The Federal Housing Finance Agency today released its annual performance and accountability report for 2023 . The report provides the FHFA's financial statements and analysis, and details the agency's activities as regulator of the Federal Home Loan Bank System and as regulator and conservator of Fannie Mae and Freddie Mac.
Performance was measured against FHFA's FY 2022-2026 Strategic Plan released in April last year. According to the report, "FHFA performed well against its strategic goals and finds that the agency has no material internal control weaknesses." The agency identified a total of 35 performance measures and associated targets to monitor progress toward achieving its strategic goals and strategic objectives. FHFA reports meeting the targets for 31 of the measures—an 89% success rate.
Related Posts