Examples of Report Writing on an Event
An event report is written to check whether an event you organized was successful and meet its objectives or not. By writing a report about an event, you can not only determine the results of that event but also decide what changes you should make to reach success. In a report, a person describes a brief record of the event that took place.
Rules to writing a report
The following points are important to write a report of an event:
Give title or specific heading of the topic.
Write the place, date, and time of the event.
Mention the reporter's name.
Write the report in the past tense, reported speech, and passive form of expression.
Include the expressions of the audience present in the event.
Content should be related to the topic to present your ideas and make the report interesting.
Write the conclusion of your findings.
Below are two examples of report writing in an event:
Example 1: Report Writing Example of Annual Sports ceremony at high school
Reported by Mathew, the staff reporter
September 4, Josef High School
The annuals sports ceremony is organized like a festival in Josef High School. The school authority organized this ceremony. They chose a big ground as a venue. The school has many potential students who were good at sports. The mayor of the city was there as the chief guest. The students were so excited.  A team was organized to manage the whole ceremony. Some Volunteers also started to set up the ground and scoreboard.
In sports ceremonies, there are different activities as sports performed by the students. First, an opening ceremony took place as a cultural function. A fantastic stage was prepared for award distribution, speeches, and cultural function. After the cultural function, the names of the participants and games were announced.
The school principal delivered a speech about the heritage of sports day in their school. After that, a singing competition started. It was an interesting activity.
Now the turn was athletic games such as high jump, long jump, table tennis, and 500 meters racing.  In the end, volleyball, basketball, and football matches were played. All participants were very enthusiastic.
At the end of the ceremony, the principal announced the names of the winners. The mayor of the city was the chief guest of the ceremony. He distributed prizes to the winners. A memorable day came to an end, and the participants returned home with great joy.
This was an amazing and enjoyable sports ceremony. These types of activities keep the students active, encouraged, and confident.
Example 2: Report Writing Example of A science fair
As reported by Steve Jobs,
December 12, 2020
Last year, an event was organized as a science fair in our school. The students and the teachers both participated in that fair that was held in the main hall of our school. The aim to organize such a fair was just to give knowledge to the students and develop their interest to research further other than they learned from books. Secondly, it aimed to show the progress of the field of science in our country.
There were many items displayed at the fair. They were made by the students with the help and guidance of their teachers. All items and models were fascinating. There was a steam engine, space rocket, different charts, skeleton, microscope, and many other wonderful models. The students were excited and confident while telling about their items. People from outside enjoyed that fair most. They encouraged the students and teachers.
In the end, the school principal delivered a speech and encouraged the students to organize such events every year.
That was an amazing and informative fair for students as well as people who came from outside. These types of fairs are a source to increase knowledge and interest in the field of science.
More examples of report writing
Report Writing on Science Exhibition
Report writing on Road Accident
Report Writing on an Event
Report Writing on Annual Day in school, college
Report Writing on Environment Day
Report Writing on Flood
Report Writing on Republic Day
Report Writing on Blood Donation Camp
Report Writing on Independence Day
Report Writing on Tree Plantation
More 50+ Examples of Report Writing [Exercise with Solution]
Related posts:.
 How to Create the Best Event Report?
Speech about an Event [1,2,3,5 Minutes]
Book Online Event Management Consultant Project
Which of the following is the first event of the asp.net page, when the user requests a web page?
Technical Report Writing Multiple Choice Questions MCQs
Technical Report Writing Solved MCQs
Advertising
Applications
Assessments
Certificates
Announcement
Invitations
Newsletters
Questionnaires
Food & Beverages
Recruitment
Marketing Examples
Transportation
10+ Events Report Examples [ Parties, Company, Calendar ]
Events Report
10+ events report examples, 1. event report template, 2. event after action report template, 3. events report sample template, 4. adverse event report form, 5. calendar events report, 6. upcoming events report, 7. annual special events report, 8. current events report, 9. change of events report, 10. event report form, 11. post-event summary report, what is an events report, how to write an events report, what is an events report, what should you not write in an events report, who reads the events reports.
1. Draft Your Work First
2. begin with a rundown of the report, 3. add the main information of the event, 4. assess the entire event in your report, 5. end your report with future endorsements, more design, 3+ daily narrative report examples, 3+ restaurant incident report examples, 3+ short narrative report examples, how to write an event report examples, 19+ after action report examples, 19+ report writing format examples -, free 15+ sample activity reports, free 15+ student incident report examples, 12+ event cost analysis examples, 10+ insurance incident report examples, 10+ english report writing examples, 9+ conference report examples.

Related Articles
id; ?>)" rel="noopener" role="button" tabindex="0" aria-label="postclick">FREE 42+ Incident Report Examples
id; ?>)" rel="noopener" role="button" tabindex="0" aria-label="postclick">FREE 17+ Evaluation Report Examples
[Template] What to Include in a Post-Event Report
As event managers, we know the conclusion of an event means lots of loose ends to tie up. One of the biggest tasks is to compile and write the post-event report. It's an important task and will serve you well when it comes to planning and delivering future events.
Here are the 6 key reasons why you need to write a post-event reports :
To review the success of the event against KPIs and event objectives
To determine key recommendations for future events
To avoid making costly mistakes by reviewing what worked and what didn't
To develop KPIs and objectives for the following year's event
To provide key metrics to measure against the following year
To inform business cases and sponsorship proposals for future events
Related links:
How to Write Effective Weekly Event Reports
Ready to Use Conference Planner
Here's the 10 key areas you need to cover in your post-event report
Download a free copy of our Post-event Report Template here .
1. Post-event report executive summary
An executive summary is exactly that, a summary – keep it under a page. It should be the last thing you write and include:
Summary of post-event report
Highlight key achievements
List key recommendations
2. Introduction
In the first few sentences of the report cover the who, what, when, where and why of your event. You may wish to add a brief history of the event if relevant. 
Include a list of all key event staff (internal and external) in this section.
List event objects and measure the success of the event against these and any KPIs. If KPIs weren't achieved, provide a statement on why not and any future recommendations.
In this section, provide a summary of the event spend against the initial budget. Provide information on why variances occurred. Use graphs and tables to display the data and add brief commentary where necessary. Review event pricing structure and add recommendations in the section below. 
Attach the final budget to the report as an appendices.
Key recommendations
List all key recommendations from the Introduction section.
3. Attendee survey
Use your post-event report to summarise the attendee survey.   Attendee surveys are important, they inform decisions for future events and will assist you to write your post-event report.
Summarize each section of the report and outline areas for improvements. It's helpful to create a file with attendee quotes to use in next year's marketing and on your website. 
List all key recommendations from the Attendee Survey section.
Download your free post-event report template here .
4. Programme and speakers
Use this section to outline everything that went into creating the conference programme. Include information about the call for abstracts process, speakers and the event programme. Below we've outline information on each of these. 
Call for abstracts
Review your call for abstracts, outline what worked and identify improvements for future events. List all recommendation in the Key Recommendation section.
Review the speakers using the data provided in the attendee survey and add speaker's scores in a table. Provide a breakdown of the speaker types and review the mix. Outline key recommendations in the Key Recommendation section.
Review the structure of the programme e.g. plenary sessions, keynote speakers, concurrent sessions and social events. Outline anything that worked and improvements for future event. Use feedback from the attendee survey to help measure the success of the programme. 
Programme outputs
Within this section, review programme outputs e.g. the printed programme, event app or website. Analyze costs  associated with producing programme outputs, and review ROI for each.  What was the ROI for the output? Identify any improvements for future events.
When reviewing an event app, use the following 5 app measures to assess the success of your event app. If this is the first year you have used an event app, these measures will provide a benchmark for future events:
Acquisition vs usage
Cost per user 
User engagement rate
Live polling response rate
User experience rating (this is an essential question to add to your post-event survey).
List all key recommendations from the Programme and Speakers section.
5. Location and venue
The location of an event and the venue play a huge part in its success. No doubt, you will receive feedback on the catering from attendees, this should be reviewed in the sections below.
It's important to review the location of your event. Not only will it help you decide where to hold future events, it may provide insight into attendee numbers. You also need to review  other important aspects of the location including:
Accessibility and ease of travel to the airport
Hotel options
Cost of travel
Venue options in proximity to the event
Choosing a venue is one of the most important decisions for event organisers (and the most expensive). It's important to conduct a thorough review of the venue. If there are any major issues highlighted, it is also important to provide feedback to the venue. You'll likely find that attendees will help highlight any issues in the attendee survey.
Venue areas to include are:
The space and appropriateness for event
Facilities including event rooms
AV equipment and support
Catering – quality, options and service
List all key recommendations from the Location and Venue section.
6. Accommodation
It's important to review accommodation options post-event. Attendees rely on you to provide the best possible options for them while they attend your event. Summarise  accommodation options and list any recommendations in the section below.
List all key recommendations from the Accommodation section.
7. Marketing, media and promotion
Provide a summary of marketing activities, highlighting successes and failures. Areas to address include:
Promotional activities and outcomes. Use analytics to support outcomes
Attendee demographics (where they're from, their age, job titles). It is important you know your audience and how to target them. Consider displaying this in an infographic
Social media engagement. Look at growth during the event campaign and engagement at the event
Media – Summaries event media coverage. Highlight positive outcomes
Website (include key analytics)
Review marketing budget and spend
Include any creative and examples in the appendix of the report
List all key recommendations from the Marketing, Media and Promotion section.
8. Sponsorship
Summaries all sponsorship activities and outcomes. Areas to cover include:
Overview of sponsors and final numbers
Full summary of sponsorship packages
Include a summary of sponsorship revenue
List all key recommendations from the Sponsorship section.
9. Staffing
Review staff resourcing for your event and provide recommendations for future events. This will help you prepare budgets for the following year's event.
List all key recommendations from the Staffing section.
10. Future recommendations
To conclude your post-event report, summarise key recommendations highlighted throughout the report. Include recommendations from staff, sponsors, speakers and attendees.
Download your free post-event report template
Complete the form below to receive your free post-event report template.
Share This Story, Choose Your Platform!
About the author: currinda.
Related Posts
Thank you for this wonderful article. Can you kindly send the template to [email protected] ? Thank you.
Thanks for the references and advice. Kindly send template to [email protected]
great article
Leave A Comment Cancel reply
Recent posts.
Get Your App On! (it's about engagement)
How to: Write EFFECTIVE Weekly Event Reports
How to: Write a Post-Event Survey
How to: Increase Membership Engagement Using Video
5 tech tools for event managers
Introducing: New Native Event App
MEDIA RELEASE: Currinda Launches New Event App
What Event Managers Can Learn From The Olympic Brand
10 Tips for Effectively Managing Abstracts
How to Grow Your Marketing Using Event Apps
3 Ways Event Apps Save You Time and Money
How To Engage Delegates At All Stages Of Your Conference
How Event Apps Will Improve Your Delegates Experience
New Feature: Advanced Add-on Setups
Sponsorship Improvements
How To Avoid A Lengthy Abstract Review Stage
Call For Abstracts Templates You Can't Live Without
Mistakes Abstract Reviewers Make and How to Avoid Them
5 Top Tips To Kick Start A Successful 2016
Ready to Use Trello Conference Planner
Planning Your Conference With Trello
How to Structure Your Conference Website
A guide to answering: Do I Need An Event Website?
Introducing Currinda theming
Which Platform Should I Use For My Conference Social Media?
Recent Comments
Hitesh on [Template] What to Include in a Post-Event Report
Market Research App on How to: Write a Post-Event Survey
jokha on [Template] What to Include in a Post-Event Report
Shar on [Template] What to Include in a Post-Event Report
Virgil on [Template] What to Include in a Post-Event Report
Associations
Media Release
58+ SAMPLE Event Reports in PDF | MS Word | Google Docs | Apple Pages
Event reports | ms word | google docs | apple pages, 58+ sample event reports, what is an event report, why are event reports important, must-have event report inclusions, how to make a solid event report, what is the format of writing a report, what are the types of reports, what are the steps to report writing.
Event Report Template
Post Event Report Template
Event Report Sample Template
Free Event Management Report Template
Post Event Report
Event After Action Report Template
Free Event Debrief Report Template
Simple Event Report Template
Post-Event Summary Report
Sample Event Report
College Event Report
Simple Event Report
Event Information Report
Basic Event Report
Standard Event Report
Event Report for Beer
Event Report Format
Networking Event Report
Launch Event Summary Report
Cultural Event Report
Hotel Event Report
Unusual Event Report
Adverse Event Report
Education Event Report
School Event Report
Sports Club Event Report
Event Meeting Report
Event Mini-Conference Report
Formal Event Report
Customer Event Report
Child Event Report
Sample Engineering Event Report
House Post-Event Information Report
Sanctioning Body Event Report
Event Report for the Regional Conference
Training Meeting Event Report
Adverse Event Report Form
Off Nominal Event Report
Sample University Event Report
Umpires Report on Event
Sample Event Report Format
Camp Event Report
Sensation Celebration Event Report
Regulated Fundraising Event Report
Fishing Event Report
Sentinel Event Report
Sample Equine Event Report
Hotel Event Post Report
Serious Adverse Event Form
Sample Station Event Report
Electronic Adverse Event Report
Printable Event Report
Grant Post Event Report Form
Sample Institute Event Report
Customer Event Report Example
Loss Event Report
Records of accurate and detailed data, quick reference to answer questions, event success assessment, possible striking results, output flexibility, step 1: collect and study your event data, step 2: choose a sample event report to customize, step 3: lay out the important event report inclusions, step 4: analyze the data and know how to interpret the results, share this post on your network, you may also like these articles, 33+ sample visit report templates in google docs | pages | pdf | ms word.
In 2019, around 79.26 million international visitors went to the US, including visitors from Canada, Mexico, and overseas. You might expect them all to have a touristy experience visiting…
25+ SAMPLE Building Construction Report in MS Word
In the dynamic world of edifice creation, a Building Construction Report stands as the chronicle of transformation, from blueprint visions to structural realities. This essential document, teeming with terms…
browse by categories
Questionnaire
Description
Reconciliation
Certificate
Spreadsheet
Information
privacy policy
Terms & Conditions
22+ Event Report Templates – PDF, Word, Docs, Pages
An event report is basically used to asses whether or not certain objectives of an event have been met. The assessment here is done so that any changes or improvements can be recommended for the upcoming events. An event report template consists of details such as the name of the event, activities conducted during the event, and any recommendations that can be implemented. You can check out our list of sample report templates so that you can pick and download what suits your requirement the best.
Report Template Bundle
Event Report Template
Post Event Report Template
Event After Action Report
How to Write a Pre-Event Report?
The target audience of the event
The initial financial plan for the event
The date, time, and location of the event
The program that the event will follow
The stakeholders of the event including its suppliers, workforce, and management team. You may also see report examples .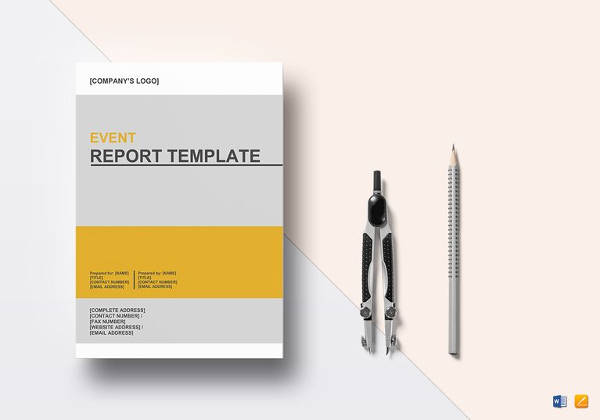 Marketing Report Template in MS Word Format
Sales Activity Report Template to Print
Weekly Activity Report Template
Formal Report Template in DOC Format
Professional Report Template in Google Docs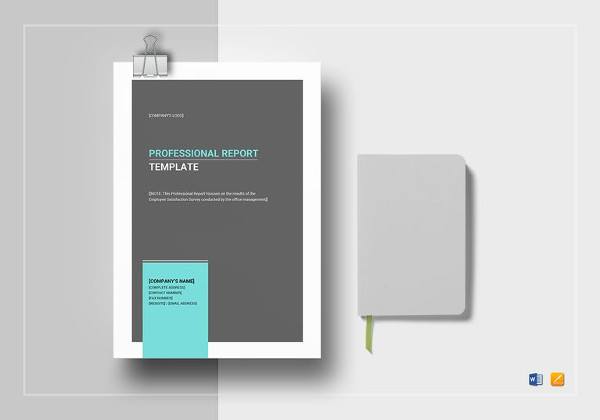 Free Event Report Sample
Free Event Management Report Template
Free Post Event Report Template
Post Event Report Sample
Inclusions of a Post-Event Report
The event where the report is based on. The name of the event and when it was conducted along with the timing details.
The targets and objectives of the event and which of them have been reached.
The expected involvement of stakeholders and the actual participation of different people related to the event.
Any recommendations and suggestions for the betterment of future events.
Any follow-up regarding the event execution. This will be helpful to those reading it.
Current Event Report Template
Significant Event Report Template
Fundraising Report
Marketing Event Report Template
Pre Event Report
Evaluation Report
Event Expense
Event Financial
Status Report Template
Event Feedback Report
Formatting the Event Report
Use an appropriate template for the specific kind of event where the report will be beneficial. We have different kinds of downloadable templates that you may select from.
Be sure to identify the items that you want to be present in the event report. As much as possible, create a draft of the event requirements on various stages so that you will be aware of what to include in the particular event report that you will do.
Do not forget to create an understandable report outline by using an organized flow of thoughts and maintaining specific fonts for headings, subtopics, and body of discussion.
More in Report Templates
Event Management Report Template
Event Evaluation Template
Education Event Postmortem Report Template
After Conference Report
Free Event Case Study Template
Post Event Report
Event After Action Report Template
Event Report Sample Template
Conference Attendance Report
Get instant access to free & premium event report templates , ai tools & daily fresh content.
Get access to 1 million+ FREE, PRO, template bundles with professional written original content. Advanced AI, design, document editing tools