How to Write a Journalistic Article: Tips for Students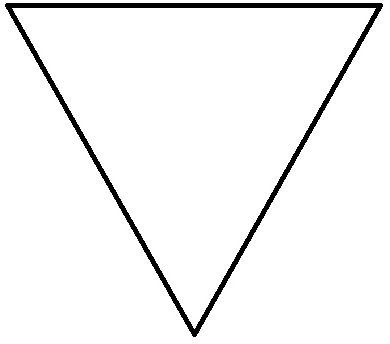 Writing for a newspaper, magazine or online publication is different than writing a standard essay. Research and organization are just as necessary, but throw out that introduction/body/conclusion form you're used to. Journalism is front-loaded. You need to get your point out early and follow it with details. If you save all your juicy information for a climax at the end, your reader will get bored and turn the page first.
Journalistic Construction
Please enable JavaScript
Journalism uses an "inverted pyramid" style. Picture your article in the shape of a triangle widest at the top with the point on the bottom. This is how your story should be built. Your first line should be the most important. If the reader is scanning through the paper and reads only the first line, he should get a good idea of your article's content. You need to hook the reader from the beginning else he will quickly move to something more exciting. Nobody reads every word of a newspaper or magazine. On the web, attention spans are even shorter.
Follow your first line with solid details. Expand your point. Imagine your reader's questions and answer them. Continue to follow the inverted pyramid. Rank your information in order of importance and put the best stuff first.
Finish with the least necessary information. Include background most readers will know but some may not, such as related news from last week. Show how this story is relevant to other stories. Add some odd facts or statistics associated with your article.
Not only does the inverted pyramid style grab your reader by placing the meat first, it makes it easier for your editor. Squeezing all the articles and ads into a limited space sometimes requires an editor to cut your submission. If you built it right, the editor can easily clip the bottom from your article without losing the point.
Just the Facts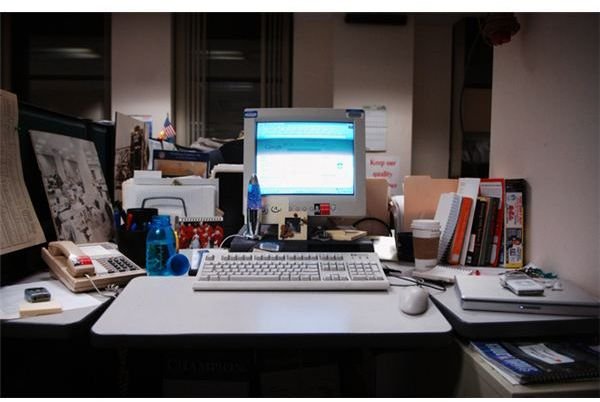 For most publications, you should keep your opinions out of it. Use solid, backed-up facts to prove what you think. Use choice quotes from reputable sources to add color and authenticity, but don't overdo it. Use statistics to amplify your point, but realize you can find a number to prove almost anything. Interview people. Do your own research. If you hear or see it once, double-check it. Hear or see it three times, it might be true.
And know for certain that just because it's on the internet doesn't mean it's true. Look in at least three places to see if they agree with each other. I once read something online about a product. I thought was false. I looked someplace else that listed the same falsehood. Then I looked to the manufacturer's website to find I was right all along. My first source probably looked at the second source, thought it was true, and spread the wrong facts.
Know that readers will try to poke holes in your article, so read it critically. Think about how you would rebut your own writing and counter that argument.
Giant Headlines Attack the Page!
Your headline is the most important set of words in your article. It will get you read or ignored. Be strong. Be specific. Use important terms. Summarize your article with a great handful of words.
Lead off with the big names in your article. Don't say: "President Visits Midwestern City". Rather use: "Obama Visits Minneapolis". While you're at it, use a great verb like "entertains" or "storms". Be sure to use to the best, most compact, descriptive words you can.
Superlatives grasp attention. Use them if you can. Say "Easiest Pie Crust" rather than "Pie Crust Recipe". It's a simple way, I mean the simplest way to catch a reader's eye.
How To articles and lists are the most popular publications on the web. Simply changing from "Building a Birdhouse" to "How To Build a Birdhouse" or "Top 10 Birdhousing Tips" will make your writing stand out to readers and search engines.
Style Guides
There are multiple schools of journalistic writing. You may be asked to use AP, Chicago, MLA, APA or another format. Each is a standardization of how to cite sources, use contractions, write numerals, capitalize, format headlines and more. Each style has its own handbook available online or at your library. Purdue Online Writing Lab is a great resource for style guides and other writing tips. Getting all the details right my be maddening, but you don't want to be marked down or rejected because you didn't punctuate your bibliography correctly or you italicized something you shouldn't have.
Write a paragraph using a statistic to prove something is true. Then use another statistic to prove it is false.
Interview a classmate and write an article about one fascinating aspect.
Take a classmate's article and read only the first half. Discuss with your classmate if the article still delivers its message.
How to Write Great Headlines - http://modernl.com/article/how-to-write-great-headlines
Purdue Owl - http://owl.english.purdue.edu/owl/owlprint/735/
Photo by Beth Rankin from Kent, OH, USA (What I Did on My Spring Break) [CC-BY-2.0 ( http://creativecommons.org/licenses/by/2.0 )], via Wikimedia Commons
Purdue Online Writing Lab Purdue OWL® College of Liberal Arts
Journalism and Journalistic Writing: Introduction

Welcome to the Purdue OWL
This page is brought to you by the OWL at Purdue University. When printing this page, you must include the entire legal notice.
Copyright ©1995-2018 by The Writing Lab & The OWL at Purdue and Purdue University. All rights reserved. This material may not be published, reproduced, broadcast, rewritten, or redistributed without permission. Use of this site constitutes acceptance of our terms and conditions of fair use.
Journalism is the practice of gathering, recording, verifying, and reporting on information of public importance. Though these general duties have been historically consistent, the particulars of the journalistic process have evolved as the ways information is collected, disseminated, and consumed have changed. Things like the invention of the printing press in the 15 th century, the ratification of the First Amendment in 1791, the completion of the first transatlantic telegraph cable in 1858,   the first televised presidential debates in 1960, and more have broadened the ways that journalists write (as well as the ways that their readers read). Today, journalists may perform a number of different roles. They still write traditional text-based pieces, but they may also film documentaries, record podcasts, create photo essays, help run 24-hour TV broadcasts, and keep the news at our fingertips via social media and the internet. Collectively, these various journalistic media help members of the public learn what is happening in the world so they may make informed decisions.
The most important difference between journalism and other forms of non-fiction writing is the idea of objectivity. Journalists are expected to keep an objective mindset at all times as they interview sources, research events, and write and report their stories. Their stories should not aim to persuade their readers but instead to inform. That is not to say you will never find an opinion in a newspaper—rather, journalists must be incredibly mindful of keeping subjectivity to pieces like editorials, columns, and other opinion-based content.
Similarly, journalists devote most of their efforts to working with primary sources, whereas a research paper or another non-fiction piece of writing might frequently consult an encyclopedia, a scholarly article, or another secondary or tertiary source. When a journalist is researching and writing their story, they will often interview a number of individuals—from politicians to the average citizen—to gain insight into what people have experienced, and the quotes journalists collect drive and shape their stories. 
The pages in this section aim to provide a brief overview of journalistic practices and standards, such as the ethics of collecting and reporting on information; writing conventions like the inverted pyramid and using Associated Press (AP) Style; and formatting and drafting journalistic content like press releases.
Journalism and Journalistic Writing
These resources provide an overview of journalistic writing with explanations of the most important and most often used elements of journalism and the Associated Press style. This resource, revised according to The Associated Press Stylebook 2012 , offers examples for the general format of AP style. For more information, please consult The Associated Press Stylebook 2012 , 47 th edition.