50 Creative Ideas to Nail Your College Presentation
We'd be willing to bet that most college students enjoy presentations about as much as they like their 7am class. Whether they're designing them, or in the audience, there are likely a million and one things they'd rather be doing (like napping in their dorm room). In fact, 79% will say that most presentations today suck. And 35% of millennials say that they will only engage with content they feel has a great story or theme. With a reputation like that, it's no wonder students avoid presentations at all costs. 
As a result, many will end up procrastinating, losing sleep over choosing a topic, and piecing a deck together at the last minute. According to research, 47% of presenters put in more than eight hours into designing their presentations. You do the math. Eight hours at the eleventh hour equals an all-nighter.
Luckily, that doesn't mean the final product has to be a poorly thought-out frankendeck. 
Creative presentation ideas for college students
A lot can ride on a class presentation. It might be your last project at the end of the semester that determines the fate of your final grade, or maybe it's a group project that counts for half of your participation in the class. Whatever the stakes are, we're here to help you nail your next college presentation.
Pick the right topic
Before committing to your topics for presentations in college, you should consider things like what excites you, what you're knowledgeable in and what you'd be interested in learning more about, books or movies that inspire you, world events, buzz-worthy pop culture, and what topics relate to your class course. How can you apply these things to your next class presentation?
You're in college, so it's very likely that your classmates will be sleeping, or staring out the window, while you're presenting at the front of the room. To keep them engaged, make it interesting with these unique college presentation ideas.
College presentation ideas
The evolution of a specific product— like the cell phone
A presentation on your favorite celebrity
A history of the most influential presidents of the United States
How modern medicine is made
The highest paid [BLANK] in 2021
A how-to presentation on something you're passionate about— like building cars
A book that you think should be made into a movie (and why)
Your favorite cultural recipe
Who built the Sphinx of Egypt
Social media now and then
Shakespeare's hits and misses
Debunking a conspiracy theory
Unexpected traditions
Who invented the SAT, and what is it?
The most popular travel destinations for young adults in their 20s
What is van life anyway?
How is education different now than it was in the '70s
How to live a more sustainable life
The evolution of humans
The history of the Internet
Is organic really better?
How to get the most out of an internship
What employers are actually looking for on your resume, and how to write one
Everything you need to know about global warming
The top places with the most expensive cost of living in the United States
The rise of TikTok
What is influencer marketing and why is it so important?
Classic movies that should be cancelled in 2021, and why
Is eating vegan really better for your health?
Are aliens real?
Everything you need to know about the Big Bang Theory
Why streaming services are the demise of classic cable
Marijuana then and now: the process of getting it legalized
15 Memorable things about [blank]
A comprehensive timeline of feminism
Is print— newspapers, magazines, books— dead?
The easiest foreign language to learn on your own
The best life hacks I learned on TikTok
What does white privilege mean to millennials and Generation Z?
Understanding finance for young adults 101
Everything you need to know about life after college
The difference between electric cars and gas cars
What is artificial intelligence anyway?
How thrifting can help the environment
The evolution of presentations: from caveman to TedTalks
Applying your degree in real life
The origins of your favorite music genre
Everything you need to about becoming a surgeon
The life cycle of [blank] 
Life without technology: where would we be without modern technology?
Make it beautiful
You have your topic, now what? Did you wait until the absolute last second to get started? Here's the good news: no need for an all-nighter. Beautiful.ai can help you nail your college presentation in a pinch. The ease of use, and intuitive controls, help you create something brilliant in minutes, not hours. Start inspired with our inspiration gallery of pre-built templates and customize them to fit your content.
It's important to connect with your audience on an emotional level, so make sure to pick trendy colors, modern fonts, and high-quality visual assets to compliment your presentation and evoke emotion. Engage your audience (especially your professor) with dynamic animations, or videos, to help control the narrative and direct their attention to the key takeaways. 
Pro tip: use the shareable link to share your deck out with classmates, teachers, or social media friends after class. 
Jordan Turner
Jordan is a Bay Area writer, social media manager, and successful blogger. Check out TheOceanMinded.com or find her on Instagram @theoceanminded.
Recommended Articles
5 ways to pitch solar energy installation to homeowners and businesses, 7 simple ways to power through your 2023 business plan, your public speaking strengths (and weaknesses) according to your horoscope, the art of persuasion: 3 tips for persuasive speeches.

Plagiarism checker Do The Check
Academic editing Ask For Help
Samples database View Samples Base
Actual PowerPoint Presentations Topics for Students
02 Aug 2021
Quick Navigation
Presentation Topics on:
✍️Information Technology
💊Healthcare and Medical Field
✅ Interesting Topics
💡 Business and Management
✒️Small And Persuasive Presentations
Presentations are a useful tool for any college student. During your college studies, you may have to give a presentation. This could be as part of a coursework assignment, or even as part of an end-of-term examination. Most students absolutely dread this, and it is understandable – not everyone is confident in public speaking, even if it is in front of their friends and classmates. Here you have some of the best PowerPoint presentation topics for students.
Microsoft PowerPoint is usually the program of choice to create presentations. It is a well-established program with a heap of useful features. You can easily create a standout presentation with animation, sound, and slide transitions.
Finding ideas for the presentation can be difficult. Regardless of how good the program is, you still have to think of PowerPoint topics. The subject has to be intriguing and interesting. It also has to have enough potential content to turn into a decent-length slide. In the paragraphs below, we look at topics for PowerPoint presentations for your benefit.
Need help with making a good presentation?
Get your paper written by a professional writer
Presentation Topic Ideas on Law
Here we have some of the best and the most appealing PowerPoint presentation ideas that are all law based. Keep in mind that these PowerPoint presentation ideas are common these days, so you will probably have to make a few presentations during your education. All of these are unique topics for presentation, and each one is special. If possible, always choose the one you like the most.
These interesting topics for presentation will make the whole process much better and much easier. This is precisely what you need when looking at the list of PowerPoint topics and checking out topics for presentations. Below we have the main topics. But, there are countless variations, and you can see that new laws make all of that even harder to recommend.
Should domestic violence offenders get bigger fines?
Number of burglaries in the US
Criminal Law: Compensatory Jurisprudence
Criminal courts: Hierarchy
Criminal law and judgment
NGO and the role
Cyber crimes in the United States
New cybercrime laws that are mandatory
Right to provide information to all the people
History of the International Court of Justice
Is writing essays your hobby?
Participate in our "Independence Day of the United States" essay writing competition and get a 12-month Quizlet subscription.
Deadline: July 24, 2023
Topic: Declaration of Independence
Language: English
Length: 1000-5000 words
Font size: 11 or 12
Presentation Ideas in the Field of Information Technology (IT)
Here are different PowerPoint presentation ideas for your college. These are all based on IT, and they are becoming more and more popular. Hence, you will probably have to complete a couple of these in your lifetime. All of these topics for presentations are common and appealing. Some of them are simple as well. The ppt presentation topics for college students are something we have worked on and something we can help you with if there is a need. Anyway, PPT elements here are important and versatile. You have 10 topics for presentations, so you can choose the one you like the most and make your PPT task easier and simple. PPT work can be complicated and time-consuming. One secret to make this easier is to choose a topic you really like. You can touch elements of digital marketing and online education that are commonly used and appealing these days. We must add that these ideas will get obsolete soon, so you may want to pick one as soon as possible. IT world is changing faster than anything else. Hence, you need to stay in touch. Let's see these PowerPoint presentation ideas and pick the ones you want.
All about artificial intelligence
Cloud computing: pros and cons
How we can add intelligence to the Web
The severity of cyberterrorism
3D passwords: How safe they are?
6G networking is already here
Is Android the future of computing?
Safest operating systems to use
Is a biometric voting system possible?
Network-based on the human brain
Stuck with finding the right title?
Get plenty of fresh and catchy topic ideas and pick the perfect one with PapersOwl Title Generator.
Presentation Topic Ideas for Healthcare and Medical Field
These PPT ideas are more than just popular now, and they come with huge importance, but even with a huge responsibility. Try to keep things simple and easy. All we know is that these presentation topic ideas for students are mandatory these days and most of them come with a huge level of popularity in essays and PPT presentations.
To make an effective PowerPoint presentation, you can use all PowerPoint presentation templates you like and customize this presentation, so it suits your needs. PPT is a powerful tool, and it allows you to do anything you like. All you have to do is to choose a good topic and include statistical data alongside the main elements your teacher will require from you. Here, you need to provide the latest and the most accurate data you can find. Keep in mind that using poor sources can get you into trouble and cause all sorts of issues you don't want to encounter.
How stress affects physical and mental health
Explain biostatistics in health
The severity of abuse and neglect
Abdominal trauma complications
Most serious viruses
Most complicated procedures
Future procedures that will save countless lives
Operations in ambulance cars
Types of burns
Boosting the immune system
Interesting Powerpoint Presentation Topics For College Students
A PowerPoint presentation must be interesting. No one wants to read about a boring subject or something mundane. They want to listen to an exhibition that is packed full of interesting facts and figures. To make a good PowerPoint presentation , you must have an interesting subject. It should be something that evokes emotions and causes people to think. It should probe their mind and ask an interesting question, or create a polarizing opinion that could invite discussions.
In the text below, we have listed 10 interesting PowerPoint presentation subjects. These cover a broad range of subjects, but they all have one thing in common – they invite discussion and look at something of significance:
Will the world's population reach a point at which we cannot keep up with food demands?
Modern marvels of architecture and their impact on architecture
The rise of cybercrime and its associated dangers
Should capital punishment still be legal?
How deforestation is affecting our ecosystem and wildlife diversity
The Western Front: A historical look at WWII
How social media has changed the very fabric of our lives
Comparison of Greek, Roman, and Norse gods and their mythology
Why do people smoke and what are the negative consequences?
Space exploration – will we ever set foot on Mars?
PPT Topics On Business and Management For Students
The modern world revolves around business. Business is ever-present, and understanding this subject can help students improve their career prospects. There are many different aspects of a business that could be used as presentation subjects – business management, entrepreneurial ventures, the Internet, and e-commerce to name a few examples.
When choosing presentation subjects for business, you have so much that you can draw from. You can also buy PowerPoint presentations online on business and management too. Think about offices, staffing, accounts, finance, and investment – these are all topics you could incorporate into your presentation titles. The following are 10 fantastic presentation ideas specifically for business and management:
What barriers can family-run businesses encounter?
Modern entrepreneurs and their evolution into digital gurus
Why workplace diversity is important for a business
How project management can streamline your business operations
Traditional commerce vs. e-commerce
X top effective business management techniques
Should you outsource aspects of your business to third-party providers?
Should ethics and morality be a cornerstone of your business?
How to improve your staff hiring process
Cryptocurrencies – a sound investment or a risky gamble?
When creating a PowerPoint presentation, it's important to choose a topic that is engaging and captures the attention of the audience. However, brainstorming a unique and captivating idea can be difficult. Fortunately, students can seek assistance from an online essay writing service to create a well-structured and compelling presentation. These professional services can help with the topic selection process and ensure that the presentation is engaging and effectively conveys the message.
Build your thesis statement
This is AI-powered online tool that lets you create a thesis statement about any topic you need.
Simple interface
Works with any type of paper
Absolutely free
Unlimited attempts
Topics For Small And Persuasive Powerpoint Presentations
Not all PowerPoint presentations have to be lengthy. Sometimes you may simply have to give short presentations that only last 5-10 minutes. Choosing a subject for this form of presentation can prove just as tricky. Trying to fit a whole presentation into a short time period can be difficult – you want to pack as much information as possible, and keep your audience interested. You can always get the best help with PowerPoint presentation and focus your attention on something else, something you like more.
Furthermore, small and persuasive PowerPoint presentations have to be concise. There is no point discussing something such as the whole history of World War I – there would simply be too much information to include. Instead, you have to look at specific subjects – for example, you may look at a specific battle in World War I, or a shorter time period. The following are 10 topics for small and persuasive PowerPoint presentations:
5 groundbreaking discoveries of the 21st century
Should governments control their citizen's internet access?
The smartphone wars – Android vs. Apple
Why electric cars are necessary for the betterment of society
5 social media platforms that have changed the internet
5 important figures of 21st-century politics
Is there life on other planets?
How YouTube has created a generation of internet celebrities
Is global warming an actual phenomenon?
Should we fight to save endangered species?
As you can see, there are a plethora of good topics for PowerPoint presentations. You just have to use your imagination and think of common subjects that other students will understand. Additionally, you have to use a subject that has enough information to build a full presentation. We hope you can make use of the above ideas and put them to good use during your college studies.
Don't forget that PapersOwl can actually help with our PowerPoint presentation writers . We can take away your stress and help you deliver a fantastic and memorable presentation to your teacher and class. All you have to do is say " help with powerpoint presentation ". We understand you have a myriad of different tasks to balance such as schoolwork, revision, and exams – presentations could be the proverbial nail in the coffin. Moreover, some students may excel at speaking and giving a presentation, but lack the ability to create a superb PowerPoint – let us step in and help through our Presentation service.
Was this article helpful?
Thanks for your feedback.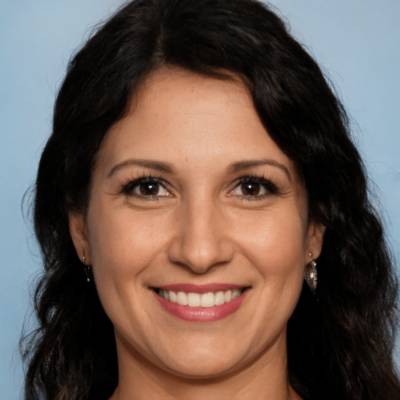 Dr. Karlyna PhD
I am a proficient writer from the United States with over five years of experience in academic writing. I comfortably complete given assignments within stipulated deadlines and at the same time deliver high-quality work, which follows the guidelines provided.
Readers also enjoyed
Insider's guide how to beating turnitin.
Student Tips 89 likes
Redundancy in Writing: Guide on Succinctly Writing
Student Tips 77 likes
Draw Our Owl In Your Own Style (Art Competition)
Student Tips 64 likes
WHY WAIT? PLACE AN ORDER RIGHT NOW!
Simply fill out the form, click the button, and have no worries!