What Is the Solution to Juvenile Delinquency?
There is no single solution to juvenile delinquency , and the problem is complicated enough that communities and societies looking to eliminate it usually need to take several approaches at once. The problem is not one that affects just one particular society, either; delinquent youth can be found around the globe, and as such, the approach usually needs to be specific to the region and the culture. On a more universal level, some of the most common steps include establishing activities and programs for kids in the after-school hours and educating local leaders about ways to integrate young people into broader community activities. Some research also shows that a stable and supportive home life is essential to preventing delinquency, and on this theory educating parents and caregivers can be a big part of the solution. In many places engaging minority groups is also really important, and improving rehabilitation and correctional programs can be an effective way of reducing the number of repeat offenders, too.
Community Involvement
Many theories hold that a key element in solving juvenile delinquency is for community members to take an interest in the problem. Adults may be able to play a vital role by displaying positive and concerned attitudes towards youth in their communities, and by getting involved in youth activities. If business owners, corporate leaders, and school officials are all on more or less the same page when it comes to encouraging appropriate engagement between youth and the larger society, kids often stay out of trouble.
Imposing Structure
Helping youth make good use of their free time often goes hand in hand with community involvement. Young people are gaining an increasing amount of liberty in many places, and this is often highlighted as a contributing factor in delinquency problems. Instead of leaving young and impressionable minds to their own devices, it is often suggested that children should be given more structure. One way that this can be done is by enrolling students in extracurricular activities such as sports or arts training. Doing so can keep youth away from negative peers and teach them valuable characteristics such as commitment and teamwork.
One of the downsides to this is cost: not all families can afford extracurricular activities, or may not have the resources to transport their kids to and from those programs. This is another place where engaged leaders can really help things along. Community centers can be opened to kids during certain hours, for instance, or schools can subsidize certain team sports or other after-school activities with money that has either been raised specifically for that purpose or shifted around from other approved uses. This often takes a bit of time and planning, but it often gets good results.
Promoting Family Togetherness
Another popular theory about solving delinquency teaches that some of the best support and structure comes from the home. Researchers on this side of the debate often argue for the improvement of parental education and support for in-tact and healthy families. Family-based arguments often get a lot of push-back, particularly since most modern research focuses on traditional family structures. It's important to note, though, that a healthy family can take many forms. Single mothers, same-sex partners, and other types of family that differ from the "traditional" model can be and in many cases are excellent sources of support. Engaging families of all types to take an active role in their children's development and overall engagement can be a very effective tool against delinquency.
Engaging Minority Groups
Looking at the demographics of the offenders can sometimes be instructive when it comes to actually getting to the root of the issue, too. In many places, delinquency rates are the highest among minority youth. There are several theories as to why this may be: some suggest it is because the majority of society has generally negative or stereotypical attitudes toward these groups that the youth can detect, while others say that it is because minorities are not as widely exposed to positive role models that they can relate to. Trying to understand the causes can help societies reengage all kids, and feelings of equality often deter delinquency — at least to an extent.
One of the most immediate steps groups or communities can take in this respect is to encourage adults from different ethnic and societal backgrounds to interact with young people. Public education can also be balanced to show the relevance and contributions of minority cultures, which can sometimes help kids from these backgrounds feel valued. The causes of delinquency are almost always much more complex than simple feelings of inclusion, but starting here can set the right tone and can reduce incidences of rebellion and acting out, even if they don't eliminate them completely.
Improving Rehabilitation Options
Another important part of the puzzle concerns rehabilitation and punishment — basically what's happening to kinds once they've been labeled delinquents. A number of researchers say that many of the methods labeled as "rehabilitation" are actually punishment, and if these methods were redesigned to actually address the problems with more personalized measures, the success rate might increase. Counseling, psychological evaluations, and activity-based rehabilitation programs are often suggested as better alternatives than standard detention centers, which are often more like prisons than places for reform.
Frequently Asked Questions
What is juvenile delinquency .
The term juvenile delinquency refers to the criminal behavior of adolescents (those under 18 years old). It can range from trivial offenses such as shoplifting and vandalism to more serious offenses such as assault, robbery, and drug use. In addition, truancy and elopement are categorized as status offenses.
What factors contribute to juvenile delinquency? 
Individual traits such as age, gender, and mental health status, as well as environmental factors such as poverty , familial dysfunction, and peer pressure, are among the potential causes of juvenile delinquency. Violence, substance abuse , and trauma may also increase the likelihood of delinquency.
What are the consequences of youth delinquency? 
Juvenile delinquency can have far-reaching and enduring consequences. It can result in a criminal record, which can restrict future opportunities, as well as physical, mental, and social harm for the individual. Juvenile delinquency can result in a rise in the crime rate, an increase in the costs of the criminal justice system, and a strain on public resources.
What is the most effective remedy for juvenile delinquency? 
The most effective method for combating juvenile delinquency is a multifaceted strategy that considers both individual and environmental factors. This strategy should emphasize prevention, intervention, and recovery. The focus of prevention efforts should be on providing children with the resources and guidance they need to make healthy choices. The focus of intervention strategies should be on providing assistance and direction to those who are already engaging in delinquent behavior. Finally, rehabilitation strategies should focus on providing those with a criminal record with the tools necessary for reintegration into society, such as education and job training .
What are some examples of programs designed to prevent juvenile delinquency? 
Programs for the prevention of juvenile delinquency include mentoring programs, after-school programs, and community-based programs. Mentoring programs provide a positive role model and a safe environment for young people to communicate their concerns. After-school programs provide a secure and supervised environment for children to engage in physically active pursuits. Together with local organizations, community-based programs provide educational and recreational activities for at-risk adolescents. All of these initiatives are designed to give young people the tools and support they need to make healthy decisions."
You might also Like
As featured on:.
Related Articles
What is a Juvenile Offender?
What is Juvenile Crime?
What Is Juvenile Detention?
What Is Juvenile Rehabilitation?
What is Juvenile Delinquency?
Discussion Comments
Post your comments.
By: Dusan Kostic Encouraging kids in extracurricular activities helps them learn about teamwork.
By: Lisa F. Young Rehabilitation rather than incarceration is a popular solution to juvenile delinquency.
By: gstockstudio Adults may be able to head off delinquency problems by becoming involved in community youth activities.
By: michaeljung Juvenile delinquency is the broad-based term given to juveniles who commit crimes.
By: micromonkey Children who spend more time with their parents in a family setting are less likely to be delinquent.
By: NinaMalyna Juveniles facing issues including poverty are more likely to be delinquent.
By: Hogan Imaging Juvenile delinquency is more common with children raised in a single parent home than one with two-parents.
By: Steve Lovegrove Shoplifting is a form of juvenile delinquency.
By: Monkey Business Giving children healthy activity alternatives can often reduce delinquency in a neighborhood.
By: inesbazdar Children who spend more time with their parents are less likely to have delinquent behavior.
By: Kablonk Micro Some experts believe holding family dinners at least five nights a week can help to prevent juvenile delinquency.
EXPLORE Coupons Tech Help Pro Random Article About Us Quizzes Request a New Article Community Dashboard This Or That Game Popular Categories Arts and Entertainment Artwork Books Movies Computers and Electronics Computers Phone Skills Technology Hacks Health Men's Health Mental Health Women's Health Relationships Dating Love Relationship Issues Hobbies and Crafts Crafts Drawing Games Education & Communication Communication Skills Personal Development Studying Personal Care and Style Fashion Hair Care Personal Hygiene Youth Personal Care School Stuff Dating All Categories Arts and Entertainment Finance and Business Home and Garden Relationship Quizzes Cars & Other Vehicles Food and Entertaining Personal Care and Style Sports and Fitness Computers and Electronics Health Pets and Animals Travel Education & Communication Hobbies and Crafts Philosophy and Religion Work World Family Life Holidays and Traditions Relationships Youth
EDIT Edit this Article
PRO Courses Guides New Tech Help Pro Expert Videos About wikiHow Pro Upgrade Sign In
Browse Articles
Learn Something New
This Or That Game New
Train Your Brain
Explore More
Support wikiHow
About wikiHow
H&M Coupons
Hotwire Promo Codes
StubHub Discount Codes
Ashley Furniture Coupons
Blue Nile Promo Codes
NordVPN Coupons
Samsung Promo Codes
Chewy Promo Codes
Ulta Coupons
Vistaprint Promo Codes
Shutterfly Promo Codes
DoorDash Promo Codes
Office Depot Coupons
adidas Promo Codes
Home Depot Coupons
DSW Coupons
Bed Bath and Beyond Coupons
Lowe's Coupons
Surfshark Coupons
Nordstrom Coupons
Walmart Promo Codes
Dick's Sporting Goods Coupons
Fanatics Coupons
Edible Arrangements Coupons
eBay Coupons
Log in / Sign up
Finance and Business
Legal Matters
Law Enforcement
How to Prevent Juvenile Delinquency
Last Updated: April 29, 2023 References
This article was co-authored by wikiHow Staff . Our trained team of editors and researchers validate articles for accuracy and comprehensiveness. wikiHow's Content Management Team carefully monitors the work from our editorial staff to ensure that each article is backed by trusted research and meets our high quality standards. There are 9 references cited in this article, which can be found at the bottom of the page. This article has been viewed 67,726 times. Learn more...
Preventing juvenile delinquency can help improve the quality of life for kids, make communities safer, and even boost the economy. Before you can work to prevent juvenile delinquency, you'll need to identify which kids are most at risk. As a parent, teacher, or friend, you can review the risk factors that might cause delinquency later on. Social workers and teachers can set up interventions with at-risk kids' families, their schools, and their communities.
Identifying Risk Factors for Delinquency
If a kid is approaching adolescence - around age 12 - some withdrawal from family members is normal. But if they never interact with others and get agitated when you suggest they do, that behavior might be a problem.
If you think your child might be hyperactive, make an appointment with their pediatrician. They can confirm the diagnosis or refer you to a specialist and help get your child the treatment they need. If you are not the child's parent, suggest to their parent that they may want to have their child evaluated.
If anyone in the family - particularly a parent or older sibling - was a juvenile delinquent, children are more likely to be, too.
If parents aren't home often, and children don't have adequate or regular supervision, the risk for juvenile delinquency rises.
Using Family Interventions
If you are a parent that suspects your child might become delinquent, encourage them to talk to you by asking them about their day and their friends. The more open you are with your kids, the more likely they are to be open with you.
For example, some communities have child-parent swimming lessons and art activities.
If you're a parent and your community offers shared activities, try to attend them regularly with your kids.
School counselors or social workers can work with kids to identify adults in their lives they can rely on. It might then be helpful for the counselor or social worker to meet with that adult and explain the importance of such a relationship.
If you are a parent and work quite a lot, you can sign your child up yourself. This way, you know your kids are getting positive interaction with another adult, even when you can't be there.
Creating Stable and Safe Environments
If you are a parent that's concerned about the atmosphere in your child's school, ask to meet with a school administrator or go to your district's next school board meeting and share your concerns.
For example, if they like movies, encourage them audition for a play or get involved with the drama club. If they like music, the band or choir can be a good choice.
If cost prevents some students from participating in such activities, look into establishing a scholarship fund that covers some or all of the cost for those activities. [12] X Trustworthy Source United Nations Official site for the United Nations, an intergovernmental organization devoted to maintaining peace and building relationships between all nations. Go to source
Expert Q&A
If a kid has already begun exhibiting delinquent behavior, punishment can just make it worse. Instead, encourage them to get more involved at school or in their community. That involvement can help reverse the trend of delinquency. Thanks Helpful 2 Not Helpful 0
You Might Also Like
↑ https://www.ncbi.nlm.nih.gov/pmc/articles/PMC2771618/
↑ https://fosteringperspectives.org/fpv18n2/tips.htm
↑ https://youth.gov/youth-topics/juvenile-justice/risk-and-protective-factors
↑ https://www.ojp.gov/pdffiles1/ojjdp/frd030127.pdf
↑ http://www.un.org/esa/socdev/unyin/documents/ch07.pdf
↑ https://nap.nationalacademies.org/read/9747/chapter/6#119
↑ https://www.impactlaw.com/criminal-law/juvenile/prevention
↑ https://www.scirp.org/journal/paperinformation.aspx?paperid=90991
↑ https://www.ncjrs.gov/pdffiles1/ojjdp/186162.pdf
About This Article
Medical Disclaimer
The content of this article is not intended to be a substitute for professional medical advice, examination, diagnosis, or treatment. You should always contact your doctor or other qualified healthcare professional before starting, changing, or stopping any kind of health treatment.
Read More...
To prevent a child from juvenile delinquency, check for risk factors, like a history of abuse, anti-social behavior, and poor grades. If you see one of more of these factors, try to intervene and speak with the child's parents as soon as possible. Encourage them to speak with their child, since kids are less likely to become delinquent when they're allowed to talk about their feelings. Consider researching community and school programs that will offer a neutral environment to help facilitate conversations between the child and their parents. If the child doesn't have a family member who can provide support and encouragement, try to set them up with a mentor from a program like Big Brothers Big Sisters of America. For more help, including how to create a safe and stable environment for children, read on. Did this summary help you? Yes No
Did this article help you?
Featured Articles
Trending Articles
Watch Articles
Terms of Use
Privacy Policy
Do Not Sell or Share My Info
Not Selling Info
Don't miss out! Sign up for
wikiHow's newsletter

Rewriting the Playbook for Reducing Juvenile Delinquency
Posted December 6, 2018, By the Annie E. Casey Foundation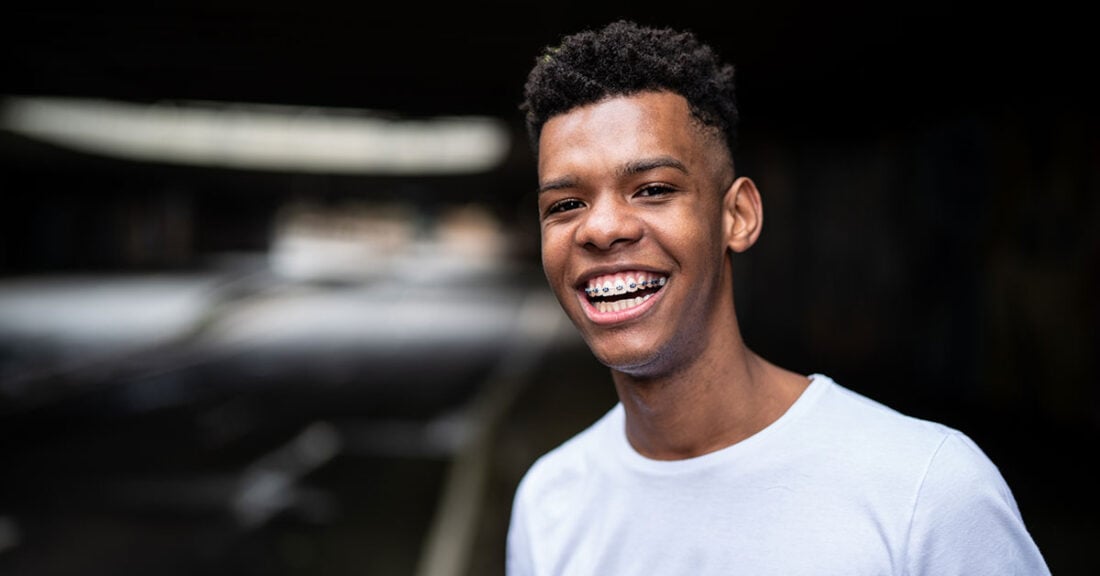 There is a grow­ing body of evi­dence that iden­ti­fies effec­tive inter­ven­tions that get young peo­ple back on track. These devel­op­men­tal­ly appro­pri­ate strate­gies sup­port jus­tice-involved youth while also reduc­ing juve­nile delin­quen­cy. As the Casey Foun­da­tion explained in its report on trans­form­ing juve­nile pro­ba­tion , lessons from this research are help­ing juve­nile jus­tice reform­ers and oth­er stake­hold­ers use state-of-the-art think­ing to design inter­ven­tions that pro­mote per­son­al growth, pos­i­tive behav­ior change and long-term suc­cess for young peo­ple. These strate­gies include:
Offer­ing sup­port — not sur­veil­lance. Since the brain does not ful­ly mature until age 25 or so, risky behav­iors are com­mon­place dur­ing ado­les­cence. Most youth grow out of delin­quen­cy with­out any inter­ven­tion from the jus­tice system.
Adopt­ing a less is more approach for low-risk youth. For­mal pro­cess­ing and pro­ba­tion super­vi­sion are coun­ter­pro­duc­tive for youth who are at low risk of rear­rests. The bet­ter option? Issue a warn­ing and stay out of the way, accord­ing to research. For exam­ple: A 2013 meta-analy­sis found that low-risk youth placed in diver­sion pro­grams reof­fend 45 % less often than do youth with sim­i­lar case his­to­ries who face for­mal court pro­cess­ing or more inten­sive sanc­tions, like incarceration.
Nur­tur­ing matu­ri­ty . Pro­grams that boost psy­choso­cial mat­u­ra­tion through pos­i­tive youth devel­op­ment oppor­tu­ni­ties and coun­sel­ing — par­tic­u­lar­ly cog­ni­tive behav­ioral approach­es designed to improve prob­lem solv­ing and self-con­trol — tend to reduce recidi­vism rates by a con­sid­er­able mar­gin. In con­trast: Inter­ven­tions that pro­mote deter­rence and dis­ci­pline tend to actu­al­ly increase recidi­vism while inter­ven­tions that involve sur­veil­lance tend to have lit­tle or no effect on recidivism.
Incen­tiviz­ing pos­i­tive behav­ior — not pun­ish­ing mis­be­hav­ior. As Drex­el Uni­ver­si­ty psy­chol­o­gist Nao­mi Gold­stein and a team of col­leagues wrote in the Tem­ple Law Review: ​ " Incen­tives are an impor­tant com­po­nent of behav­ioral man­age­ment sys­tems because they help youths learn and imple­ment new, desired behav­iors. In con­trast, although apply­ing pun­ish­ment often results in a reduc­tion or sup­pres­sion of cer­tain con­duct, this tech­nique only inhibits unde­sired behav­iors; it does not replace them with desired ones." This echoes research, report­ed by the U.S. Depart­ment of Jus­tice , sug­gest­ing that youth and adults on pro­ba­tion respond bet­ter to rewards and incen­tives for pos­i­tive behav­ior than they do to pun­ish­ments and sanc­tions for neg­a­tive behavior.
By shar­ing infor­ma­tion on inter­ven­tion strate­gies that con­sis­tent­ly reduce delin­quen­cy, the Annie E. Casey Foun­da­tion hopes to encour­age local action, research, inno­va­tion and learn­ing that will move juve­nile pro­ba­tion and oth­er facets of the juve­nile jus­tice sys­tem toward their full potential.
Read more on the Foundation's Vision for Trans­form­ing Juve­nile Probation
This post is related to:
Juvenile Detention
Juvenile Incarceration
Juvenile Probation
Positive Youth Development
Popular Posts
View all blog posts | Browse Topics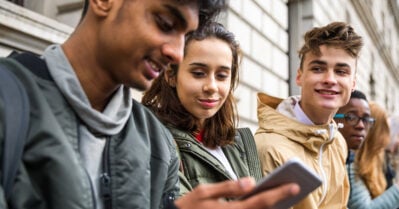 blog | January 12, 2021
What Are the Core Characteristics of Generation Z?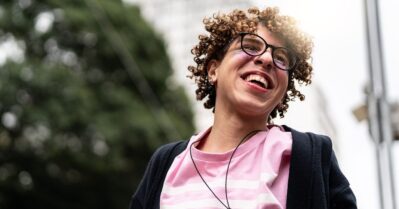 blog | June 3, 2021
Defining LGBTQ Terms and Concepts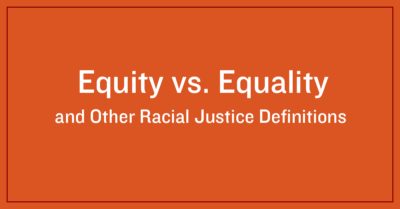 blog | August 24, 2020
Equity vs. Equality and Other Racial Justice Definitions
Subscribe to our newsletter to get our data, reports and news in your inbox.
An official website of the United States government
The .gov means it's official. Federal government websites often end in .gov or .mil. Before sharing sensitive information, make sure you're on a federal government site.
The site is secure. The https:// ensures that you are connecting to the official website and that any information you provide is encrypted and transmitted securely.
Publications
Account settings
Advanced Search
Journal List
BJPsych Bull
v.41(1); 2017 Feb
Juvenile delinquency, welfare, justice and therapeutic interventions: a global perspective
Susan young.
1 Imperial College London, London, UK
2 Broadmoor Hospital, Crowthorne, UK
Richard Church
3 South London and Maudsley NHS Foundation Trust, London, UK
This review considers juvenile delinquency and justice from an international perspective. Youth crime is a growing concern. Many young offenders are also victims with complex needs, leading to a public health approach that requires a balance of welfare and justice models. However, around the world there are variable and inadequate legal frameworks and a lack of a specialist workforce. The UK and other high-income countries worldwide have established forensic child and adolescent psychiatry, a multifaceted discipline incorporating legal, psychiatric and developmental fields. Its adoption of an evidence-based therapeutic intervention philosophy has been associated with greater reductions in recidivism compared with punitive approaches prevalent in some countries worldwide, and it is therefore a superior approach to dealing with the problem of juvenile delinquency.
Recent years have seen sustained public and academic interest in criminality and mental health, with attention often focused on antisocial behaviour by children and adolescents. The scale of the problem of juvenile delinquency has provoked mixed responses from governments and the media across the world, with calls for improved rehabilitation and support for juvenile offenders competing with voices advocating more punitive approaches. 1 Meanwhile, decades of rigorous academic scrutiny have shed light on the complex and diverse needs of children who come into conflict with the law. 2 – 5 Much of the growing body of literature on juvenile offenders shows considerable overlap between criminological, social and biomedical research, with a consensus emerging around the significance of a developmental understanding of the emergence of juvenile delinquency.
Importantly, juvenile offenders have consistently been identified as a population that suffers from a markedly elevated prevalence and severity of mental disorder compared with the general juvenile population. 6 , 7 Meeting the needs of these young offenders presents practical and ethical challenges concerning treatment and management, including liaison with other agencies.
What is juvenile delinquency?
Who counts as juvenile.
Juvenile delinquency is a term commonly used in academic literature for referring to a young person who has committed a criminal offence, although its precise definition can vary according to the local jurisdiction. The specific reasons underlying these differences are unclear, but they may arise from the lack of an agreed international standard. 8
A 'juvenile' in this context refers to an individual who is legally able to commit a criminal offence owing to being over the minimum age of criminal responsibility, but who is under the age of criminal majority, when a person is legally considered an adult. The minimum age of criminal responsibility varies internationally between 6 and 18 years, but the age of criminal majority is usually 18 years.
In some cases individuals older than 18 years may be heard in a juvenile court, and therefore will still be considered juveniles; indeed, the United Nations (UN) defines 'youth' as between 15 and 24 years of age. The term 'child delinquents' has been used in reference to children below the age of 13 who have committed a delinquent act, 9 although elsewhere 'children' are often defined as being under 18 years of age. The term 'young offenders' is broad, and can refer to offenders aged under 18 years or include young adults up to their mid-20s.
What is a crime?
A 'delinquent' is an individual who has committed a criminal offence. Delinquency therefore encompasses an enormous range of behaviours which are subject to legislation differing from one jurisdiction to another, and are subject to changes in law over time. Whereas acts of theft and serious interpersonal violence are commonly considered to constitute criminal offences, other acts including alcohol consumption and sexual behaviour in young people are tolerated to very differing degrees across the world. Sometimes these differences arise as a consequence of historical or cultural factors, and they may be underpinned by traditional religious laws, such as in some Middle Eastern countries. Some offences may be shared between jurisdictions but be enforced to differing standards – for instance, 'unlawful assembly', often used to prevent riots, is applied in Singapore to young people meeting in public in groups of five or more as part of police efforts to tackle youth gangs. Furthermore, 'status offences' – acts that would be permissible in adults but criminalised in children, such as consumption of alcohol or truancy – not only vary between jurisdictions, but contribute to discontinuity when comparing juvenile delinquency with adult populations in the same jurisdiction.
Lack of clarity can also arise in jurisdictions where a young offender is processed via a welfare system rather than a youth justice process. Countries with a high minimum age of criminal responsibility may not technically criminalise young people for behaviour that would normally be prosecuted and therefore classed as 'delinquent' elsewhere.
Not all incarcerated juveniles are 'delinquent', since some may be detained pre-trial and may not be convicted of an offence. Even if convicted, it would be wrong to assume that every 'juvenile delinquent' meets criteria for a diagnosis of conduct disorder; offences vary considerably and may not be associated with a broad repertoire of offending behaviour. Also, most 'juvenile delinquents' do not pose an immediate risk of violence to others, and the vast majority of convicted juveniles serve their sentences in the community.
To meet the diagnostic criteria of conduct disorder requires evidence of a persistent pattern of dissocial or aggressive conduct, such that it defies age-appropriate social expectations. Behaviours may include cruelty to people or animals, truancy, frequent and severe temper tantrums, excessive fighting or bullying and fire-setting; diagnosis of conduct disorder can be made in the marked presence of one of these behaviours. 10
Overall, the term 'juvenile delinquent' is used extensively in academic literature, but requires some care. It can be a potentially problematic term, and in some contexts can strike a pejorative tone with misleading negative assumptions. For several years the UN has used the phrase 'children in conflict with the law' to describe the breadth of the heterogeneous group of individuals under the age of 18 who have broken the law or are at risk of doing so.
General principles of juvenile justice
Welfare v. justice models.
The sentencing of an individual convicted of a criminal offence is largely driven by three key considerations: retribution (punishment), deterrence and rehabilitation. In the case of juvenile offenders the principle of rehabilitation is often assigned the greatest weight. 11
Special consideration for juveniles within the criminal justice system is not a new concept. In Roman law, the principle of doli incapax protected young children from prosecution owing to the presumption of a lack of capacity and understanding required to be guilty of a criminal offence. Most countries have some provision for special treatment of children who come into conflict with the law, however, the degree to which this is provided varies across the world. 1 , 12 In some countries a 'welfare' model prevails, which focuses on the needs of the child, diagnosis, treatment and more informal procedures, whereas other countries favour a 'justice' model, which emphasises accountability, punishment and procedural formality.
Belgium is frequently cited as an example of a country with a strong welfare process, supported by a high minimum age of criminal responsibility of 18 years. Similarly, France built a strong welfare reputation by placing education and rehabilitation at the centre of youth justice reforms in the 1940s. New Zealand in 1989 established the widely praised system of Family Group Conferencing as an integral part of youth justice, with a focus on restoration of relationships and reduction of incarceration that would be considered part of a welfare approach. In contrast, the UK and the USA have traditionally been associated with a justice model and low age of criminal responsibility – 10 years in England and Wales, and as low as 6 years in several US states.
Within welfare or justice models, a young person may at some point be 'deprived of liberty' – defined as any form of detention under official authorities in a public or private location which the child is not permitted to leave. Locations in which children may be deprived of liberty include police stations, detention centres, juvenile or adult prisons, secure remand homes, work or boot camps, penitentiary colonies, locked specialised schools, educational or rehabilitation establishments, military camps and prisons, immigration detention centres, secure youth hostels and hospitals. 13
Between the less and more punitive systems
The UN supports the development of specialised systems for managing children in conflict with the law. When the first children's courts were set up in the USA in the 1930s, they were widely praised as a progressive system for serving the best interests of the child. Although informality was championed as a particular benefit, in the 1960s substantial concerns arose about due process and the protection of the legal rights of minors. The subsequent development of formal juvenile courts occurred in the context of a continuing ethos of rehabilitation of young people, with a move away from incarceration of juveniles in the 1970s, especially in Massachusetts and California. However, following a marked peak in juvenile offending statistics during the 1980s and 1990s, public and political opinion swung firmly in a more punitive direction. This was accompanied by legal reforms that increased the severity of penalties available to juvenile courts and lowered the age threshold for juveniles to be tried in adult criminal courts.
When the UN Convention on the Rights of the Child entered into force in 1990, the USA was not a signatory owing to 22 states permitting capital punishment of individuals who had committed their crimes as juveniles. It is reported that 19 juvenile offenders were executed in the USA between 1990 and 2005. Although this number may represent a small percentage of the total who faced the death penalty in the USA during that period, the practice was widely criticised by international bodies and organisations. 14 A landmark ruling in the US Supreme Court 15 outlawed the execution of juvenile offenders in the USA, but to date a small number of countries worldwide still implement this practice, sometimes as a result of religious laws.
However, it would be wrong to assume that welfare systems are automatically preferable to a juvenile justice approach, since welfare arrangements can be equally coercive in terms of deprivation of liberty of juveniles. They may lack due process, safeguards for obtaining reliable evidence from young people, processes for testing evidence, and procedures for scrutiny or appeal following disposal.
Trends in youth crime
The USA witnessed a dramatic increase in arrest rates of young people for homicide and other violent crimes in the 1980s and 1990s, sometimes referred to as the 'violence epidemic'. 16 The ensuing moral panic led to harsh and punitive policy changes in juvenile justice and, although official statistics document a subsequent fall of 20% in court case-loads between 1997 and 2009, victimisation surveys have indicated a degree of continuity in high levels of offending, consistent with a reported increase in juvenile offending between 2000 and 2006. 17
In common with the USA and several other high-income countries, the UK also experienced a rise in juvenile offending in the 1980s and 1990s, but figures from the Youth Justice Board for England and Wales appear to indicate a general improvement in recent years. Between 2009/2010 and 2014/2015 a 67% reduction has been observed in the number of young people entering the juvenile justice system for the first time, a 65% reduction in the number of young people receiving a caution or court disposal and a 57% reduction in the number of young people in custody. 18 These figures support an overall decrease in juvenile offending noted since the early 1990s. 19
Youth crime figures from Australia have documented a 4% reduction in the overall number of young offenders in 2013/2014, 20 although the number of violent offences committed by young people in the urbanised and densely populated region of Victoria has increased by 75% between 2000 and 2010. 21
The Nordic countries have witnessed an increase in the number of law-abiding youths from 1994 and 2008. 22 In Sweden, both objective levels of juvenile crime 23 and self-reported involvement in juvenile crime 24 have fallen between 1995 and 2005. Similarly in Finland, where, despite fluctuating trends in juvenile drug use, juvenile property and violent crime is reported to have decreased between 1992 and 2013. 25
To summarise, whereas regional and annual trends in juvenile offending are observed and expected, a global trend characterised by decreased juvenile offending appears to have emerged in recent years. Indeed, UN data from a sample of 40 countries lend support to this conclusion, indicating a decrease in the proportion of juveniles suspected (10.9% to 9.2%) and convicted (7.5% to 6%) of crime between 2004 and 2012, respectively. 26
Juvenile gang membership
Influence on crime involvement.
One of the features of urbanisation across the world has been the rise of youth gangs, groups of young people often defined by geographical area, ethnic identity or ideology; recent reports indicate a rise in groups with extremist views. Explanatory models for the rise in youth gangs include factors such as economic migration, loss of extended family networks, reduced supervision of children, globalisation and exposure to inaccessible lifestyle 'ideals' portrayed in modern media.
Authorities in Japan attributed a surge in serious youth crime in the 1990s primarily to juvenile bike gangs known as 'bosozoku', who were deemed responsible for over 80% of serious offences perpetrated by juveniles, putatively bolstered by a crackdown on yakuza organised crime syndicates. 27 Although difficult to quantify, gang involvement appears to feature in a large proportion of juvenile offences, and there is evidence that gang membership has a facilitating effect on perpetration of the most serious violence including homicide. 28
Mental health
Compared with general and juvenile offender populations, juvenile gang members exhibit significantly higher rates of mental health problems such as conduct disorder/antisocial personality disorder, post-traumatic stress disorder (PTSD), anxiety disorders and attention-deficit hyperactivity disorder (ADHD). 29 Gang members, compared with non-violent men who do not belong to a gang, are far more likely to utilise mental health services and display significantly higher levels of psychiatric morbidity, most notably antisocial personality disorder, psychosis and anxiety disorders. 30 Gang membership has also been positively correlated with an increased incidence of depressed mood and suicidal ideation among younger gang members. 31 Prevalence of ADHD is significantly greater in incarcerated youth populations (30.1%) than in general youth population estimates (3–7%), 32 therefore it may be reasonable to expect a similarly increased prevalence in juvenile gang members. ADHD has also been associated with a significantly increased risk of comorbid mood/affective disorder. 33
Forensic child and adolescent psychiatric services
Increased awareness of constitutional and environmental factors that contribute to juvenile offending has strengthened a public health perspective towards the problem, and in the UK entry into the youth justice system has been adopted as an indicator of general public health. 34
Dictionaries frequently define 'forensic' as meaning 'legal', implying a relationship with any court of law. Indeed, many forensic psychiatrists, particularly in child and adolescent services, undertake roles that encompass multiple legal domains relevant to mental health, including criminal law, family and child custody proceedings, special educational tribunals, and immigration or extradition matters.
Specialist forensic psychiatric services vary considerably between countries, 35 but usually forensic psychiatrists assess and treat individuals in secure psychiatric hospitals, prisons, law courts, police stations and in the community under various levels of security, supervision and support. In some countries there has been a trend towards forensic psychiatrists working almost exclusively with courts of law, providing independent specialist opinion to assist the court.
In the UK, forensic child and adolescent psychiatry has emerged as a clinical subspecialty. Some services are based in specialist secure hospitals for young people and cater for the relatively small number of high-risk young offenders with the most severe mental disorders. In the absence of such specialist resources, young people may be managed in suboptimal environments such as juvenile prisons, secure residential placements or secure mental health wards for adults, or even fail to receive treatment at all.
In light of growing evidence-based interventions for juvenile offenders within a public health framework, 36 the role of child and family mental health services may increase over time. Aside from direct clinical roles, practitioners in forensic child and adolescent psychiatry are also well placed to work with a wide range of partner agencies on the planning and delivery of broader interventions for the primary and secondary prevention of juvenile delinquency.
Prevalence of mental health problems among juvenile offenders
Rates of mental health problems among juvenile offenders are significantly higher than in their non-offender peers, with two-thirds of male juvenile offenders in the USA suggested as meeting criteria for at least one psychiatric disorder. 37 One in five juvenile offenders is estimated to suffer severe functional impairment as a result of their mental health problems. 38 Paradoxically, these needs are often unmet, 39 , 40 despite evidence of increased contact with mental health services, particularly among first-time juvenile offenders. 41 , 42 Of additional concern are the reported associations between mental health problems and mortality in incarcerated juveniles, 43 including an elevated suicide rate for males. 44 Mental health problems must be a target in interventions for juvenile offenders; however, treatments which focus solely on clinical problems are unlikely to result in benefit for criminogenic outcomes. 45 There is therefore a clear need for effective interventions which address both the clinical and criminogenic needs of these individuals.
Evidence-based treatments for mental health problems
Treatment of ptsd.
Estimates regarding the prevalence of PTSD among juvenile offenders suggest that 20 to 23% meet the clinical criteria, 46 , 47 with prevalence rates significantly higher among females than males (40% v . 17%). 46 Moreover, with 62% experiencing trauma within the first 5 years of life 47 and up to 93% experiencing at least one traumatic event during childhood or adolescence, 48 this should be a target for intervention.
Cognitive–behavioural therapy (CBT) is regarded as the most effective intervention for adults with PTSD 49 and also has demonstrated efficacy for juvenile non-offenders. 50 , 51 There is limited evidence suggesting a significant reduction in self-reported symptoms of PTSD following group-based CBT in male juvenile offenders, 52 and of an adapted version of CBT, cognitive processing therapy, 53 also resulting in a significant reduction in self-reported symptoms of PTSD and depression compared with waitlist controls. 54
A trauma-focused emotion regulation intervention (TARGET) has received preliminary empirical support for use in this population. TARGET resulted in nearly twice as much reduction in PTSD symptom severity as treatment as usual (TAU), 55 in addition to significant reductions in depression, behavioural disturbances and increased optimism. 56
Mood/anxiety disorders and self-harm
Juvenile offenders in the UK present with a high prevalence of mood and anxiety disorders (67% of females, 41% of males), self-harm (11% of females, 7% of males) and history of suicide attempts (33% of females, 20% of males). 57 Similarly high prevalence has also been observed cross-culturally, namely in the USA, 37 , 58 Switzerland 59 and Finland. 60
Despite such high prevalence, there appears to be a paucity of high-quality evaluations regarding the effectiveness of interventions for juvenile offenders with mood and/or anxiety disorders, or problems with self-harm. However, the limited evidence that is available suggests that group-based CBT may aid symptom reduction. 61 Recovery rates for major depressive disorder following group-based CBT are over double those for a life skills tutoring intervention (39% v . 19%, respectively), although no significant difference was noted at 6- or 12-month follow-up. CBT also resulted in significantly greater improvements in self- and observer-reported symptoms of depression and social functioning. 62
However, group-based CBT is not reported to be significantly different from TAU in reduction of self-harm, 63 whereas individual CBT is not significantly different from TAU in outcomes for depression, anxiety, conduct disorder or PTSD. 64 Yet recruitment to and retention in intervention seems good, suggesting that CBT is feasible to implement in juvenile offender populations. 64
Evaluations of alternative interventions have posited muscle relaxation as effective in improving juvenile offenders' tolerance of frustration. 65 Dialectical behaviour therapy (DBT) has also been reported to significantly reduce incidences of physical aggression in a juvenile offender population 66 and among juvenile non-offenders expressing suicidal ideation. 67 It significantly reduced serious behavioural problems and staff punitive actions among juvenile offenders within a mental health unit, although no similar significant reductions were observed for those without mental health problems. 68
Evidence-based treatments for conduct disorder: family approaches
Relationships with family and peers are recognised as key factors in the criminogenic profile of juvenile offenders. 69 Multisystemic therapy (MST) is a family-focused intervention targeting characteristics related to antisocial behaviour, including family relationships and peer associations, 70 with evidence from US and UK studies suggesting MST is a beneficial intervention for juvenile offenders. When compared with conventional services offered by juvenile offending services, MST was associated with a significant reduction in the likelihood of reoffending, 71 maintained 2 and 4 years post-treatment. 72 , 73 Offenders engaging in MST are reported to be significantly less likely to become involved in serious and violent offending. 73 , 74 Significant improvements have also been observed in both self- and parent-reported delinquency, 74 family relations and interactions, 73 and home, school, community and emotional functioning. 71 A cost offset analysis of MST among UK juvenile offenders suggested that combining MST and conventional services provides greater cost savings than conventional services alone, as a result of its positive effects on recidivism. 75 Qualitative impressions of MST from juvenile offenders and their parents indicate that key components of a successful delivery of MST include the quality of the therapeutic relationship and ability to re-engage the offender with educational systems. 76
Some evidence also exists regarding the efficacy of MST when delivered to non-offender antisocial juvenile populations outside the USA and the UK. Compared with TAU, MST resulted in a significantly greater increase in social competence and caregiver satisfaction, and a significant reduction in referrals for out-of-home placements, in Norwegian juveniles exhibiting serious behavioural problems. 77 However, no significant difference between MST and TAU was reported in outcomes for antisocial behaviour and psychiatric symptoms in Swedish juvenile offenders. 78 MST was also found to have no significant benefit over TAU in outcomes including recidivism in a sample of Canadian juvenile offenders. 79 These differing outcomes have been posited as the result of barriers in transferring MST from US and UK populations owing to differing approaches to juvenile justice between countries (i.e. a welfare v . justice approach). 78 The heterogeneous nature of studies concerning MST in juvenile offender populations prevent a firm conclusion being drawn as to its superiority over alternative interventions, although this does not diminish the positive outcomes which have been observed. 80
Substance misuse
Motivational interviewing represents a promising approach for juvenile offenders, particularly as a treatment for substance misuse. 81 Group-based motivational interviewing has received positive feedback from participants when implemented with first-time juvenile alcohol or drug offenders, 82 and compared with TAU, juvenile offenders in receipt of motivational interviewing have greater satisfaction and display lower, though not statistically significant, rates of recidivism at 12-months post-motivational interviewing. 83 There is therefore preliminary evidence for the acceptability and feasibility of motivational interviewing for substance-misusing juvenile offenders, but future research regarding long-term outcomes is warranted. To date, motivational interviewing for difficulties faced by juvenile offenders beyond that of substance misuse does not appear to have received much research attention. Juvenile offenders are known for their difficulty to engage in rehabilitative services, therefore further investigation of the effectiveness of motivational interviewing in encouraging engagement is warranted.
Preliminary investigations have also developed a conceptual framework for the delivery of mindfulness-based interventions (MBI) to incarcerated substance-misusing juveniles, with qualitative impressions suggesting this is a potentially feasible and efficacious intervention. 84 Although literature regarding the effectiveness of MBI in juvenile offenders is scarce, qualitative feedback has indicated positive reception of this style of intervention, with particular improvements in subjective well-being reported by juvenile participants. 85
Employment and education
Engaging juvenile offenders with education and skills-based training is an important component of successful rehabilitation, with positive engagement in meaningful activities associated with improvements in areas such as self-belief 86 and protection against future participation in criminal activities. 87 It is concerning therefore that an evaluation of the use of leisure time over a 1-week period by probationary juvenile offenders in Australia indicated only 10% of this time was spent engaging in productive activities, such as employment or education, with 57% used for passive leisure activities, a level 30% higher than that of their non-offender peers. 88
Efforts to engage juvenile offenders in vocational and/or occupational activities have shown benefits in a number of areas. A specialised vocational and employment training programme (CRAFT) emphasising practical skills was evaluated against conventional education provision to juvenile offenders in the USA. Over a 30-month follow-up period, those engaged in CRAFT were significantly more likely to be in employment, to have attended an educational diploma programme and to have attended for a significantly longer period of time. 89 Benefits have also been reported with regard to risk of reoffending, with an after-school programme in the USA incorporating practical community projects, educational sessions and family therapy resulting in a significant reduction in recidivism at 1-year follow-up. 90
Qualitative investigations of US juvenile offenders suggest there is not a lack of interest in pursuing education among this population, but rather a disconnection with educational systems when education providers are perceived not to care about students' progress. 91 Ensuring education providers are perceived as proactive and caring in this regard may therefore be an important consideration for efforts to engage juvenile offenders with educational systems. Significant barriers to engagement include difficulties in obtaining accurate information regarding the offender's educational history, in addition to identifying community-based education providers willing to accept previously incarcerated juveniles on their release. 92
Language and communication
Difficulties with language and communication skills appear to be prevalent among juvenile offenders, with estimates of those falling into the poor or very poor categories ranging from 46 to 67%; overall, up to 90% of juvenile offenders demonstrated language skills below average. 93 Specifically, high rates of illiteracy are reported in this population, 94 with evidence to suggest that an awareness of such problems among juvenile offenders themselves is associated with dissatisfaction and poor self-esteem. 95 These difficulties may act as barriers to engagement in therapeutic interventions, particularly those delivered in group settings, as well as re-engagement with educational systems. Awareness of the challenges these young people face with regard to confidence and ability to communicate is important, and potential involvement of a speech and language therapist could be considered. Preventing deficits in language and communication through effective schooling and appropriate support in the early years of life may serve as an aid to effective engagement in rehabilitative interventions, and may also mitigate the risk of engagement in criminal activities in the first instance.
Delivery of therapeutic services
Common challenges to a therapeutic youth justice pathway.
There are common obstacles to smooth care pathways between different parts of systems, such as in transitions between secure settings and the community, between prisons and secure psychiatric settings, and between child and adult services. In some jurisdictions individuals can only be treated pharmacologically against their will in a hospital setting, a safeguard which limits the extent to which individuals can be treated in prison, but there is still great scope for intervention by prison mental health teams in juvenile prisons.
Factors associated with good outcomes
A meta-analysis has revealed three primary factors associated with effective interventions for juvenile offenders: a 'therapeutic' intervention philosophy, serving high-risk offenders, and quality of implementation. 96 These findings are consistent with factors posited as correlating with good outcome in residential centres for troubled adolescents and juvenile offenders: good staff-adolescent relations, perception of staff as pro-social role models, positive peer pressure, an individualised therapeutic programme approach, developmentally appropriate programmes and activities, clear expectations and boundaries, and placement locations which allow for continued family contact. 97 , 98
In the community, coercive styles of engagement have been found to be less successful at achieving adherence among juvenile offenders than a client-centred approach. 99
Factors associated with poor outcomes
'Scared Straight' programmes expose juveniles who have begun to commit offences to inmates of high-security prisons, yet these approaches have been discredited due to evidence that risk of recidivism may in fact increase following such exposure. 100 Similarly poor outcomes have been observed in programmes modelled on military boot camps, in which harsh discipline is considered to be of therapeutic benefit, 101 and initiatives such as curfew, probation and hearing juvenile cases in adult court were also shown to be ineffective in reducing recidivism. 13
Over recent years it has been repeatedly demonstrated that exposure to juvenile court itself appears to have a detrimental effect on juvenile offending. 102 – 104 This may be partially explained by effects of labelling, stigma and negative self-image associated with a criminal conviction, but also the practical consequences of sentences, including assortment of delinquent peers in community or prison sentences. Incarceration presents several additional harms, including disturbance of care and pro-social relationships, discontinuity in education, association with delinquent peers, and exposure to violence. Half of detained young offenders in the UK reported victimisation during their current prison term, 57 while 12% of incarcerated youth in the USA reported sexual victimisation in the previous year. 105 International agreements state that deprivation of liberty (such as juvenile prison) should be used as a last resort and for the shortest time necessary, so should be reserved for the highest-risk offenders. The cost of juvenile antisocial behaviour is known to be high, and to fall on many agencies. 106 The current climate of austerity in public services demands that any interventions should be not only effective, but also cost-effective, raising a clear challenge – and opportunity – for the implementation of interventions for this population of vulnerable young people. For example, parenting programmes have demonstrated sustained benefits for this population, 107 , 108 with economic analysis indicating gross savings of £9288 per child over a 25 year period. 109 Considered together with wider costs of crime, these gross savings exceed the average cost of parenting programmes (£1177) by a factor of approximately 8 to 1.
Conclusions
Many argue that we have a long way to go before arriving at 'child friendly' juvenile justice. 110 Around the world there are variable and inadequate legal frameworks that are not age-appropriate, there is a lack of age-appropriate services and establishments, and a lack of a specialist workforce, leading to challenges around training and supervision to work with this vulnerable population. In the UK and other high-income countries worldwide, forensic child and adolescent psychiatry is a multifaceted discipline incorporating legal, psychiatric and developmental fields. This approach has navigated clinical and ethical challenges and made an important contribution to welfare and justice needs by its adoption of an evidence-based therapeutic intervention philosophy.
Declaration of interests S.Y. has received honoraria for consultancy, travel, educational talks and/or research from Janssen, Eli Lilly, Shire, Novartis, HB Pharma and Flynn Pharma.
Skip to page content
Juvenile Delinquency
Juvenile delinquency—negative behaviors of children and teens that may result in crimes or legal action—frequently causes widespread problems in communities. RAND's research on juvenile delinquency includes populations from diverse socioeconomic backgrounds and features studies related to crime and juvenile justice, at-risk populations, violence, bullying, substance abuse prevention and treatment, and adolescent mental health.
Research Brief
As Youthful Arrests Spike, Their Consequences Rise, Too
Americans ages 26 to 35 are 3.6 times more likely to have been arrested by age 26 than those who are at least age 66. The consequences may be serious and lasting for these young people—and for the nation.
Jul 19, 2019
Journal Article
To Educate or to Incarcerate: Examining Disparities in School Discipline
Several factors contribute to disparities in office referral, suspension, and expulsion in high schools. Helping students engage in school may protect against disproportionate school discipline.
Sep 30, 2016
Explore Juvenile Delinquency
By Type By Type Research Brief Blog Press People Project Content
All Authors All Authors Acosta, Joie D. Aronoff, Jessica Barnert, Elizabeth S. Barnes-Proby, Dionne Bastian, Amy M. Becker, Kirsten Bell, Robert M. Berry, Sandra H. Bigelow, James H. Bozick, Robert Burnam, M. Audrey Cannon, Jill S. Chan, Wing Yi Chandra, Anita Chiesa, James Chinman, Matthew Chung, Paul J. Collins, Rebecca L. Constant, Louay Cotton, Felicia Cottrell, Linda Cuccaro, Paula D'Amico, Elizabeth J. Davies, Davida Davies, Matthew Davis, Lois M. Disley, Emma Dudovitz, Rebecca N. Ebener, Patricia A. Edelen, Maria Orlando Ellickson, Phyllis L. Elliott, Marc N. Escudero, Pia Ewing, Brett Fain, Terry Fink, Arlene Franke, Todd M. Grant, Sean Greathouse, Sarah Michal Greenwood, Peter W. Griffin, Beth Ann Grunbaum, Jo Anne Halfon, Neal Harris, Apryl Hickman, Laura J. Holliday, Stephanie Brooks Hunter, Sarah B. Imara, Jitahadi Jackson, Brian A. Jaycox, Lisa H. Juvonen, Jaana Kanouse, David E. Karoly, Lynn A. Kataoka, Sheryl H. Kilburn, M. Rebecca Klein, David J. Kramer, Jenna W. Kumar, Krishna B. Lane, Jodi Langley, Audra K. Leuschner, Kristin J. Loughran, David S MacDonald, John Marshall, Grant N. Matsuda, Mauri McCaffrey, Daniel F. McGuigan, Kimberly A. Miles, Jeremy N. V. Model, Karyn Morral, Andrew R. Morrison, Janina L. Mrug, Sylvie Ngo, Victoria K. Perez-Arce, Francisco Peskin, Melissa F Petersilia, Joan R. Piquero, Alex Ramchand, Rajeev Ridgeway, Greg Rydell, C. Peter Saner, Hilary Saunders, Jessica Schlossman, Steven L. Schultz, Dana Schuster, Mark A. Schwartz, Heather L. Sedlak, Michael W. Sehgal, Amber Shaw, Rebecca Shelley, Gene A Smith, James P. Sor, Sinaroth Steele, Jennifer L. Stein, Bradley D. Steinberg, Paul S. Sutherland, Alex Tucker, Joan S. Turner, Susan Wenger, Jennie W. Wong, Marleen Wrabel, Stephani L. Zellman, Gail L.
National Guard Youth ChalleNGe: Program Progress in 2021–2022
The National Guard Youth ChalleNGe program serves young people ages 16 to 18 experiencing difficulty in traditional high school. This report covers the program years 2021–2022 and is the seventh in a series on this quasi-military residential program.
Jun 1, 2023
Promising Services for Justice-Involved Youth: A Scoping Review with Implications for the Los Angeles County Juvenile Justice Crime Prevention Act
The authors of this report provide a review of the literature that evaluates programs for youth who are involved in the juvenile justice system to identify promising and effective practices, describing implications for Los Angeles County.
Jan 5, 2023
National Guard Youth ChalleNGe: Program Progress in 2020–2021
The National Guard Youth ChalleNGe program serves young people experiencing difficulty in traditional high school. This report documents program trends in 2020–2021 and presents analyses on the Job ChalleNGe program.
Aug 22, 2022
A Gap Analysis of the Los Angeles County Juvenile Justice Crime Prevention Act Portfolio
This report presents findings from a gap analysis, which examined the extent to which best practices for juvenile justice systems are considered in funding decisions for Juvenile Justice Crime Prevention Act–funded programs in Los Angeles County.
Jan 4, 2022
Examining Career and Technical Education in National Guard Youth ChalleNGe Programs
The authors examined career and technical education opportunities for participants in the National Guard Youth ChalleNGe program, a residential, quasi-military program for youth ages 16-18 who are experiencing difficulty in traditional high school.
Apr 12, 2021
National Guard Youth ChalleNGe: Program Progress in 2019–2020
The National Guard Youth ChalleNGe program serves young people experiencing difficulty in traditional high school through a 5.5-month residential program. The authors of this report document the progress of program participants in 2019 and 2020.
Mar 15, 2021
National Guard Youth ChalleNGe: Program Progress in 2018–2019
In the fourth annual report on the National Guard Youth ChalleNGe, a residential, quasi-military program for youth struggling in traditional high school, researchers provide information on participants who entered the program in 2018.
Nov 6, 2020
Evaluation of a Trauma-Informed Program for Juvenile Justice-Involved Youth: The Pilot Program at Lookout Mountain Youth Services Center
In this report, the authors present the results of a process and outcome evaluation of a trauma-informed pilot program run by the Colorado Division of Youth Services (DYS) in one of their residential youth facilities.
Jan 30, 2020
Process Evaluation of AssetPlus
A process evaluation of the roll-out of AssetPlus (assessment and planning framework used by youth offending teams) in England and Wales. Practitioners supported the ideas behind AssetPlus but faced challenges with easy use and information-sharing.
Dec 18, 2019
National Guard Youth ChalleNGe: Program Progress in 2017–2018
The National Guard Youth ChalleNGe program is a residential, quasi-military program for youth ages 16 to 18 who are experiencing difficulty in traditional high school. An ongoing program analysis seeks to understand how the achievements of ChalleNGe graduates compare to similar youth who do not participate in the program.
Oct 15, 2019
Boris Johnson, Teacher Training, Youth Arrests: RAND Weekly Recap
This weekly recap focuses on Boris Johnson's Brexit challenge, how educators feel about their training programs, a spike in youth arrests, and more.
Jul 26, 2019
Trump-Kim Summit, Climate Change, Zarif: RAND Weekly Recap
This weekly recap focuses on the Trump-Kim summit, how cities can prepare for climate change, Mohammad Javad Zarif's resignation, and more.
Mar 1, 2019
News Release
Younger Americans Much More Likely to Have Been Arrested Than Previous Generations; Increase Is Largest Among Whites and Women
Americans under the age of 26 are much more likely to have been arrested than Americans born in previous decades, with the increase in arrest rates occurring most rapidly among white Americans and women. The rising rate of arrests and convictions is associated with a variety of negative ramifications.
Feb 25, 2019
Helping Police Find Better Strategies to Fight Crime
Which policing strategies are the most effective? A new RAND toolkit aims to help law enforcement agencies identify the best approach for the situation, and the key steps to success.
Dec 14, 2018
National Guard Youth ChalleNGe: Program Progress in 2016–2017
This report presents information on recent participants of the National Guard Youth ChalleNGe, a quasi-military program for young people lacking a high school diploma. It also documents program progress in academics, fitness, and other areas.
Aug 20, 2018
The Long-Term Economic Impact of Criminalization in American Childhoods
In this article, I document some salient and disturbing trends concerning the interaction of American youth with the criminal justice system based on a module I recently added to the PSID.
Aug 17, 2018
Los Angeles County Juvenile Justice Crime Prevention Act: Fiscal Year 2016–2017 Report
This annual report to the Los Angeles County Board of Supervisors evaluates the Juvenile Justice Crime Prevention Act, which offers programs to high-need juvenile probationers and at-risk youths.
Aug 8, 2018
Education for Incarcerated Juveniles: A Meta-Analysis
Though the evidence base about what works in juvenile correctional education remains incomplete, the existing research does suggest promising directions for future programmatic investments.
Jul 3, 2018
Leveraging Research and Philanthropy to Reduce Crime and Violence in the Mississippi Delta
The crime and violence rates in the two most populous cities in the Mississippi Delta region are significantly higher than in their surrounding areas. How are foundations funding crime and violence reduction in these areas?
Jun 29, 2018
RAND Topic:
Topic Synonyms:
Delinquency ;
Juvenile Crime ;
Teen Crime ;
Teenage Delinquency
Research conducted by
RAND Drug Policy Research Center
RAND Health Care
RAND Social and Economic Well-Being
Justice Policy
Share on Facebook
Share on Twitter
Share on LinkedIn
Juvenile Delinquency Prevention
The most effective way to prevent juvenile delinquency has indisputably been to assist children and their families early on. Numerous state programs attempt early intervention, and federal funding for community initiatives has allowed independent groups to tackle the problem in new ways. The most effective programs for juvenile delinquency prevention share the following key components:
Model programs have assisted families and children by providing them with information. Some programs inform parents on how to raise healthy children; some teach children about the effects of drugs, gangs, sex, and weapons; and others aim to express to youth the innate worth they and all others have. All of these programs provide youths with the awareness that their actions have consequences. This is particularly important in an era where youth are barraged with sexual and violent images. Educational programs have the underlying intent of encouraging hope and opening up opportunities for young people.
One of the immediate benefits of recreational activities is that they fill unsupervised after-school hours. The Department of Education has reported that youths are most likely to commit crimes between 2 p.m. and 8 p.m., with crime rates peaking at 3 p.m. Recreation programs allow youths to connect with other adults and children in the community. Such positive friendships may assist children in later years. Youth programs are designed to fit the personalities and skills of different children and may include sports, dancing, music, rock climbing, drama, karate, bowling, art, and other activities.
Community Involvement
Girl scouts, boy scouts, church youth groups, and volunteer groups all involve youth within a community. Involvement in community groups provide youth with an opportunity to interact in a safe social environment.
Prenatal and Infancy Home Visitation by Nurses
Nurses involved in the "Prenatal and Infancy Home Visitation by Nurses" program pay visits to low income, single mothers between their third trimester and the second year of their child's life. During these visits, nurses focus on the health of the mother and child, the support relationships in the mother's life, and the enrollment of the mother and child in Health and Human Services programs. A 15-year follow-up study found that mothers and children involved in the program had had a 79 percent lower child abuse rate, a 56 percent lower child runaway rate, and a 56 percent lower child arrest rate. Maternal behavior problems also dropped significantly in the studied group.
Parent-Child Interaction Training Program
The "Parent-Child Integration Training Program" takes parents and children approximately 12 weeks to complete. It is designed to teach parenting skills to parents of children ages two to seven who exhibit major behavioral problems. The program places parents and children in interactive situations. A therapist guides the parents, educating them on how best to respond to their child's behavior, whether positive or negative. The program has been shown to reduce hyperactivity, attention deficit, aggression, and anxious behavior in children.
Bullying Prevention Program
The Bullying Prevention Program is put into place in elementary and junior high school settings. An anonymous student questionnaire fills teachers and administrators in as to who is doing the bullying, which kids are most frequently victimized, and where bullying occurs on campus. Once teachers and administrators have learned about how and where bullying occurs at their school, they set up class rules and facilitate discussions that address the problem. Individual bullies and victims receive independent counseling. The program succeeds in creating a safer, less hostile environment for students at minimal cost.
Prevention Programs within the Juvenile Justice System
A youth entering the Juvenile Justice System has the opportunity to receive intervention assistance from the state. In the care of the state, a youth may receive drug rehabilitation assistance, counseling, and educational opportunities. The success of the Juvenile Justice System is measured by how well it prepares youth to re-enter the community without committing further crimes. Optimally, all juvenile detention facilities would catch youths up on their education, provide them with job training, give them the experience of living in a safe, stable environment, and provide them with assistance to break harmful habits.
The Nebraska Correctional Youth Facility
The Nebraska Correctional Youth Facility (NCYF) is an example of a successful juvenile detention facility that gears its programs toward restoring delinquent youth. The facility holds young adult violent offenders and juvenile delinquents who have been tried in adult court for committing violent crimes. The youngest inmates are 15 and the oldest are 21. NCYF is a "maximum security institution" that was designed to separate young violent offenders from adult offenders, and to assist young inmates by providing them with the help they need to change their behavior.
All inmates are required to participate in the educational opportunities provided by the facility. They are required to meet standards that are set forth by the prison on a person-by-person basis. Each inmate has the opportunity to earn a GED and to take community college level courses. The parents of inmates may follow their child's progress through communication with staff. While at NCYF, inmates are given the opportunity to work as teacher assistants, gardeners, recreational leaders, and kitchen staff. The facility's recreation program also provides an array of activities, from basketball leagues to ping-pong tournaments. An annual 10k is held, in which the inmates race with staff members. NCYF monitors the health of its occupants, in part, by providing drug rehabilitation counseling and by performing weekly drug tests.
A program unique to NCYF is "Project HEART." Prisoners who have met specified behavioral and educational requirements may train a pet dog. The dogs, deemed unfit for adoption because of behavioral problems, are given a home in the prison yard. A qualified inmate may be given a dog to take care of for a period of time. He (NCYF only holds male inmates) may bring the dog with him to his classes and activities. He is ultimately responsible for teaching the dog. After a period of training, the dogs receive "Good Canine Citizen Awards" and are set up for adoption through the Nebraska Humane Society. Inmates whose dogs are placed with a family, are given the opportunity to talk to the family, via phone, and give them tips on how the dog has been trained.
As a measure of the success it has experienced in rehabilitating violent offenders, NCYF received a 99.7 percent initial accreditation in August of 2000 from the American Correctional Association (ACA), formerly the National Prison Association.
Ending Repeat Offenses
Once out of detention, youths face the challenge of readjusting to "free" life. For many, youth detainment places a halt in a pattern of destructive behavior. Once out of prison, the youth must create a pattern of life separate from criminal activity. To assist in this process, courts have attempted to implement helpful social services for former inmates and their families. Some of these are job placement, school follow-up, extended counseling, and extended drug rehab. The Functional Family Therapy (FFT) program assists youth on parole by helping them and their families communicate in more effective, positive ways.
Functional Family Therapy (FFT)
The Functional Family Therapy program helps adolescents on probation - and their families. A family therapist works with the family and helps individual family members see how they can positively motivate change in their home. The program works in three phases. During the first phase, the therapist attempts to break down resistance to therapy and encourages the family to believe that negative communication and interaction patterns can be changed. In the second phase, family members are taught new ways to approach day-to-day situations; they are shown how to change their behaviors and responses to situations. During the third phase, family members are encouraged to move new relational skills into other social situations (school, or the workplace, for instance). FFT reduces recidivism rates and juvenile delinquency at a low cost. Twelve FFT sessions cost approximately one-sixth the cost of detaining a youth for one month. Another positive effect of the program is that the siblings of the youth on parole are less likely to commit crimes because of the help their family has received.
Ineffective Prevention Strategies
Scare tactics.
Currently, Americans are steering away from this tactic, as it has proven rather ineffective, but during the 1990s it was a technique that politicians and the greater community put much confidence in. Slogans such as "get tough on crime" and "adult time for adult crime" spoke to the common-sense core of many people who worried about rising juvenile crime rates. The basic ideology centered on the idea that crime rates were high because youth were not afraid of facing juvenile detention. General opinion held that the system had become too soft; the threat of confinement was not deterring youth from criminal activity.
Several major shifts occurred during this time:
Juvenile courts gave increased jurisdiction to adult, criminal courts. Courts authorized easier transfers of juveniles into the adult criminal court and, in some states, waived their authority over specified crimes.
Youths were sent to adult prisons in increased numbers. Younger offenders were sent to adult prisons as states tightened their definition of who was a child, and more court decisions placed youth in adult confinement.
Youths were issued longer prison sentences in the adult system than they would have been given in the juvenile justice system. Most of those sentenced, however, were not required to serve the full length of their prison terms.
The harsher penalties that came with the era of hard-time scare tactics were intended to lower crime rates and to express to youth that crime would not be tolerated. These penalties, however, did not achieve their intended effects. The approach was grounded in the idea that youth could be managed through fear. But fear was not a forceful impetus to motivate youth toward positive behavior. No direct correlation was witnessed between harsher sentencing and fewer first-time arrests, and youth that had been placed in the adult system actually had a higher recidivism rate than similar juveniles placed in juvenile detention facilities.
"Juvenile Boot Camp" and "Scared Straight"
In the years that "get tough on crime" policies were being established, various new programs were also attempted. One such program, Juvenile Boot Camp, received high publicity but had little success. "At risk" youth were placed into intense, structured, severe environments that were modeled after military boot camps. The Juvenile Boot Camps were intended to teach youth about structure and discipline but their success rates, which were measured based on their ability to prevent kids from committing future crimes, were low. For some youth, the programs were actually counter-productive. Another program, "Scared Straight," brought parole/probation youth into interactions with adult prisoners through meetings or short-term incarcerations. The program was designed to make young offenders frightened of the violent adult prison system. According to the Surgeon General at the time, the program was not effective.
Request Your Free Evaluation Today
Our location, san diego office.
6825 Flanders Dr Ste 160 San Diego, CA 92121
Closed Today
Open 24 Hours A Day, 7 Days A Week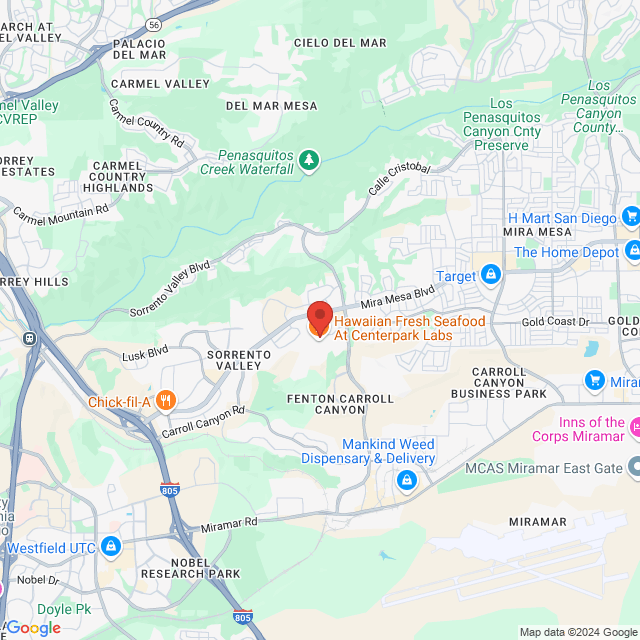 (866) 242-0905
More Contact Info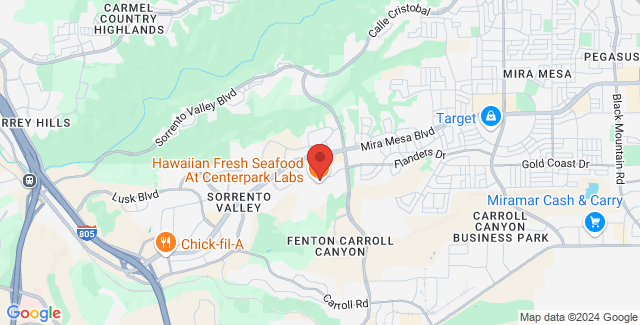 Asbestos & Mesothelioma
Cerebral Palsy
Personal Injury
Motor Vehicle Accidents
Medical Malpractice
Dangerous Drugs
Defective Medical Devices
Defective Products
Premises Liability
Workplace Injuries
Criminal Law
Workers' Compensation
Birth Injury
About Overview
Practice Areas
Personal Injury Overview
Catastrophic Injuries
Dog Bites & Animal Attacks
Firearm Accidents
Wrongful Death
Class Action Lawsuits
Insurance Law
Settlements
Motor Vehicle Accidents Overview
Motorcycle Accidents
Truck Accidents
Car Accidents
ATV Accidents
Boat Accidents
Pedestrian Accidents
Bicycle Accidents
Passenger Van Accidents
Mass Transit Accidents
Asbestos & Mesothelioma Overview
Lung Cancer
Mesothelioma
Cerebral Palsy Overview
Settlements/Verdicts
Life Expectancy
Associated Disabilities
Info for Parents
Dangerous Drugs Overview
Arthritis Drugs
Antidepressants
Serzone®
Zyprexa®
Lyrica®
Zoloft®
Tylenol®
Taxotere®
Viagra®
Depakote®
Fentanyl Pain Patch
Fluoroquinolones
Cholesterol Drugs
Other Defective Drugs
OxyContin®
Talcum Powder
Concerta®
Nexium®
Onglyza®
Xarelto®
Invokana®
Roundup® Weed Killer
Depo-Provera
Testosterone
SGLT2 Inhibitors
Darvon & Darvocet
Dialysis Medications
Defective Medical Devices Overview
Shoulder Pain Pumps
Mirena® IUD
Power Morcellator
Hip Replacement
Bair Hugger Surgical Warming Blankets
Sulzer Hip Replacement
Sulzer Knee Replacement
Baxter Dialysis Filters
IVC Filters
Hernia Mesh
Essure®
Pelvic Mesh
Robotic Surgery
International & Catastrophic Litigation Overview
Anti-Terrorism Lawsuits
Medical Malpractice Overview
Dental Malpractice
Elder Abuse
Nursing Home Abuse
Hospital Mistakes
Surgical Errors
Reflexive Sympathetic Dystrophy
Steven Johnson Syndrome
Criminal Law Overview
Other Crimes
Appeals/Post Conviction
White Collar Crime
Death Penalty
Juvenile Law
Drug & Alcohol Crimes
Violent Crimes
Criminal Procedure
Hire an Attorney
Family Law Overview
Child Custody Law
Adoption Law
Divorce Law
Privacy Policy
Terms and Conditions
Mesothelioma PPC
Juvenile Delinquency – Causes, Prevention, and the Ways of Rehabilitation
Ivlita Gogua 23rd June 2020
In recent years we can easily identify the crimes committed by minors from high-profile criminal cases. In Georgia, this topic is up-to-date and hurtful. That is why it is interesting to observe what can lead to juvenile delinquency, how it can be prevented, what is necessary for the rehabilitation of juveniles, and what programs are being implemented in this regard.The factors causing the crime are complex. It comprises psychological and social circumstances that interact with each other, causing particular behavior.According to a survey conducted in Kutaisi, most respondents consider family relationships to cause a crime committed by a minor. In their view, most juvenile delinquents lack parental care. The respondents say that children with parents abroad sometimes find themselves in the wrong environment and "go astray." Children who live on the streets, lacking a home, consider being at risk.Childhood psychological trauma, violence, imitation of criminal authorities, etc, are also cited as reasons for juvenile delinquency.
Below we will try to review the factors named by the respondents from Kutaisi and explain the circumstances that can cause the crime in minors.There is one major psychological theory – Social Learning Theory, which seeks to explain the causes of a particular behavior. Followers of this theory see crime as a deliberate response to a particular life event. The most famous representative of this theory A. Bandura believed that people are not born with innate actions, and that violence and aggression can be learned by modeling the behavior of othersMost times, the causes of the crime indeed can be linked to this theory. Especially in cases of minors.
Issues associated with family
A family, especially parents, plays a big role in the development of the child/adolescent. Issues associated with family can be one of the risk factors. These issues can be economic, social, etc.In Georgia, with the increasing number of immigrants rises the number of minors left without a parent. For grandparents or other caregivers, sometimes it is challenging to pay attention and supervise these children so they do not end up in an unfavorable environment. Improper surroundings may push a child/adolescent to commit a crime.The causes of committing a crime can be domestic violence, parental indifference and their bad habits, etc.
Often, potential perpetrators are the victims of violence. Individuals may confront violence in a variety of social settings: in family, school, etc. Children who have experienced violence are most likely to have infringed relationships with adults, cannot communicate with their peers, and become "bullies" to prove themselves, sometimes they link their fate to a criminal environment.
Imitation – Does one crime provoke others ?!
A human being goes through several stages of social development, among which childhood and adolescence are important. Values, patterns of behavior, and motives are forming in childhood age. At this stage, family and parents play an important role in a person's life. Further, in adolescence, people try to define their own identity, try to establish themselves, and often the influence of parents is replaced by the influence of peers and friends. Hence, the reason for juvenile delinquency can become imitation.They can follow the example of:
family members who engage in criminal behavior;
peers prone to committing criminal acts;
the so-called "authorities" who push children to commit crimes.Unfortunately, in Georgia remains an idea of the so-called "good boy" and "thief in law", and the "authorities" associated with them. This mentality is still propagandized within juveniles, where crime is considered as a norm. Some teenagers have chosen a similar path that increasing the risk of committing a crime by them.
Poor socio-economic status, indifferent attitude of parents, feelings of inferiority, lack of attention, and many other reasons can lead to various types of psychological issues in children and adolescents. For example, depression, fears, and complexes, excessive aggression, etc. This can provoke the minor to commit a crime.
In Georgia, the problem regarding homeless children remains a serious concern. Children living on the streets, due to poor economic and social conditions, can be considered as one of the risk groups, as they are homeless children, who see "hooliganism" as the only way of their existence.
According to Georgian legislation, legal prosecution does not apply to children under the age of 14, which can lead to "impunity syndrome" in minors. This means that a minor knowing there won't be a punishment for a crime may re-offend. Adults on the streets use this situation to their advantage, and there are cases when relatively grown-up and "experienced" children force the younger ones to commit crimes knowing that they can "avoid the danger."
Juvenile Delinquency Prevention
Against such factors as violence, psychological issues, "street life," etc that push a minor to commit a crime, there needs to be an opportunity for the minor to see the right path.International experience divides the crime prevention level into three levels:
At every level, preventive measures are of particular importance in the fight against the crime. LEPL Center for Crime Prevention was established in 2012 and promotes the prevention of juvenile delinquency, rehabilitation and re-socialization of former juvenile prisoners, and institutional development of mediation..
The center works both on early and general crime prevention, as well as with at-risk groups.
In terms of primary crime prevention measures, it needs to mention the programs implementing throughout Georgia for minors aged 14 to 18, including"Leadership House" – Project is implemented in 13 cities of Georgia and gives to youth the opportunity to develop physically and mentally by participating in training, seminars, sports and other activities.
"Two generations" – Which involves schoolchildren in the voluntary activities in elderly nursing homes. The youth will help the elderly which promotes developing a sense of solidarity and responsibility in minors.For secondary prevention, the center promotes the management and development of the programs/projects for minors at risk-groups. In this regard, in Tbilisi is implemented the program "Youth Club" which target groups are minors who are characterized by difficult, antisocial behavior. This program helps beneficiaries to use their free time productively. The tertiary prevention programs include programs aiming at preventing children, who have pleaded guilty or are convicted of an offense, from re-offending. These are the diversion and mediation programs applying to individuals under the age of 21.
If there is a probable cause that a person under the age of 21 has committed a minor or a serious crime, the prosecutor is authorized not to initiate/stop the criminal prosecution and apply the diversion mechanism. Deviation programs present one chance to the person under the age of 21, in exchange for fulfilling certain conditions, to continue living without a conviction and a sentence, to start a law-abiding life, and to take a step forward to a successful future.
Re-socialization-rehabilitation of former convicts
In Georgia, the Rehabilitation and Re-Socialization Program for Former Prisoners was launched at the end of 2012 to promote the rehabilitation of persons released from penitentiary facilities, returning them to society as full members, and to prevent re-offending. 1 to 3 months before the release, the Social Workers of Crime Prevention Center meet with the detainees at the penitentiary facilities and provide them with information about the program and services.For the effective management of the rehabilitation and re-socialization process, it is crucial to involve various governmental and non-governmental organizations.
We can give a successful example of the EU and Austrian Development Agency funded project "Step by Step to a Better Future" implementing by HILFSWERK International, IDP Women's Association (Shida Kartli and Samegrelo), and the Entrepreneurial Women's Fund (Imereti). This project aims to facilitate the re-socialization of probationers, former offenders, and their family members through an integrated approach that includes vocational training, psycho-social and legal counseling, and assistance in job search, mentors support and delivering other benefits (free meals during training, reimbursement of travel expenses).
Successful participants of the project had the opportunity to undergo paid internships at local companies or apply for material support for setting up their own or expanding an existing business or establishing a source of income.
Juvenile detainees are a particularly vulnerable group in the penitentiary system. In the Juvenile Rehabilitation Facilities programs aiming at their rehabilitation and re-socialization are defined by the individual approach mechanism.
They have the opportunity to receive general education following the standard of the educational system and the educational process under the national plan. Various rehabilitation programs are being implemented:
Group interventions, psycho-social training, intellectual-cognitive and cultural events.
Despite the current and completed preventive measures, issues concerning juvenile delinquency are still relevant in Georgia. For their elimination complex, comprehensive approaches and engagement of both the state and the society are needed at every stage of the crime. In my opinion, the efficiency of these measures requires that prevention programs reach all members of the risk groups and be fully accessible.
South Caucasus Regional Office , 03rd Jul 2020 at 14:08
This blog is part of a series that discusses pressing issues in Georgia's criminal justice system. All of the blogs are posted by external authors and do not necessarily represent the views of Penal Reform International.
Agonamie Benny , 07th Oct 2020 at 02:03
A very analytical and well written article about the causes and measures required to curb the ongoing issue of juvenile delinquency. It really helped me a lot in writing a summary of an article titled "Juvenile Delinquency: Elementary Concepts, Causes and Prevention" by Dr. Saroj. With that, once again thank you very much for your generosity to help nurture the upcoming undergraduate students worldwide through this initiative of providing the insights into what, why and how Juvenile delinquency is crucial in almost every existing society.
anna-lee araya , 19th Aug 2021 at 08:17
how can we manage a child of 10 years old who experienced violence from her surroundings? and who always easily be irritated of simple things
Olawuni , 12th Oct 2021 at 15:02
Impact knowledge
Delroy , 13th Oct 2021 at 00:34
This is functional to the society
[email protected] , 11th Feb 2022 at 18:57
Thank for such research about crimes
Solomon , 21st Apr 2022 at 09:00
Everyone that can has a gardian in terms of childhood every child with the society can be make it them more of getting crime
yay , 08th Jun 2022 at 15:40
USMAN ABBA MATO , 18th Jul 2022 at 21:38
This was a very good and very much good, article partaining the root causes.
Anonymous , 19th Jul 2022 at 23:04
Vick Davis , 13th Aug 2022 at 08:27
Thanks, may God bless you all
Olukayode Adu , 28th Aug 2022 at 12:20
The resource is fantastic. Thanks a bunch.
yohannes solomon , 18th Sep 2022 at 10:37
good to read your writing on this subject and thank you for research. can you recommend me a research proposal on Family socialization and its impacts on children's delinquent behavior. from Ethiopia
Moses Muhindo Kibalirwandi , 24th Sep 2022 at 22:47
Poverty and poor family governance are greatly responsible for juvenile delinquency in Uganda and other developing countries. street children are on the raise yet rehabilitation centres are not in place.
Clarke Bucknell , 29th Oct 2022 at 22:00
I am team leader or an NGO that teaches in the only Boys Rehabilitation Centre in Fiji and I am in desperate need of some guidance in the way of teaching character to these young boys and especially one where I am able to gauge progress. At the moment, we teach Literacy, Art, Character, Cooking, and Music. I take the Art and Character classes. Appreciate any help in these regards. Cheers
Mohsen Mohammadi , 06th Nov 2022 at 06:02
Hi dear, amazing and excellent. I look for an article about (Investigating the causes of delinquency among female students from the perspective of secondary school teachers from 2017_2022), could you please help me
João Sanda , 10th Dec 2022 at 21:43
Thank you for sharing this great ideas to us…I liked too much reading it.
Stanley Aboseh , 16th Dec 2022 at 21:02
I strongly think the government too has a big role to play here in making early childhood leadership a priority especially in the domain of politics. This can be done by creating children's senate/ parliament/ congress. Here ,this children can meet and discuss their problems and chanel it to the government for solutions.
Alice , 12th Jan 2023 at 17:41
Thank very much .you article is waauh..and impressive
FELIPE LEO , 13th Mar 2023 at 09:48
thanks fo all this it was really helpfull
Sharbar Zayzay , 27th Apr 2023 at 21:33
Greetings. Great and wonderful. I am interested in an article about (Investigating the causes of juvenile delinquency among youths (15-20) in post war countries and how to curtail the acts. Thanks a million.
Oladimeji R. Olusegun , 15th May 2023 at 22:18
Thanks a lot, the information is helpful and interesting I now have more knowledge THANKS 👍😊
Margaret Adeleke , 07th Jun 2023 at 20:54
This is a wonderful write-up. I am a child Protectors from Nigeria.These facts are major challenges that is affecting our Children. It shows that our Parents does not have time for the children again. We are after making money and somehow neglected our primary responsibilities of nurturing the children .
Leave a comment
Save my name, email, and website in this browser for the next time I comment.
You are here
Juvenile delinquency.
Juvenile crime, as all crime, has been increasing. Brutal crime among young offenders also is increasingly evidenced in reports, particularly on urban areas. Some offenders are psychotic and their offences may range from suicide to mass murder. Others are anti-social and given to minor acts of defiance. Ease of access to weapons, drug addiction, unemployment, and economic motives, are the more obvious circumstances leading to crime; but modern societal stress, breakdown of family life, deviant role models, threats of nuclear war and the confusion in values which produce unstable feelings and distorted ideas, all contribute to aggravate violence among youth.
The extent of youthful crime is hard to judge. Since the Second World War, a substantial increase in juvenile convictions has been recorded in many countries. As offenders, boys outnumber girls in a ratio of about 10 to 1. Juvenile delinquency rates may rise with a higher general technological economic level and in situations of varied social change. Hence western Europe, USA and Japan have high levels of juvenile delinquency. Youth gangs are noted also in Taiwan, South Africa, Australia, New Zealand, Poland, USSR and Yugoslavia. Juvenile delinquency has shown a sharp increase in such rapidly developing nations as Ghana and Kenya. Crimes against property are by far the most frequent type of offence. These include stealing from shops, houses, and cars; and the unauthorized taking of cars, usually for joy-riding. Theft seems to be associated more with the younger offender. Crimes against the person (assaults, fighting, robbery with violence), together with sex offences and, in industrially developed countries, traffic offences, come next and are more common among those aged from 17 to 21. Narcotic addiction and other types of drug dependence, though not always criminal offences, are a relatively new and disturbing form of deviance and seem to be increasing rapidly.
The 1991 UK National Prisons Survey found 38 percent of lock-up young offenders had been in council care, against 2 percent of the population as a whole. In 1992 in Britain, 110,4000 children aged 10-16 were caught breaking the law; 75 percent were boys. By far the most common crime was theft or handling stolen goods. In 1993, nearly two-thirds of British teenagers knew someone in their age group who breaks the law. Under-age drinking and shoplifting were the most common offences, followed by truancy, taking drugs, vandalism, bullying and joyriding. Over half cited "to impress others" and boredom as the reason for offending, followed by lack of money, peer pressure, lack of parental strictness and ability to get away with it.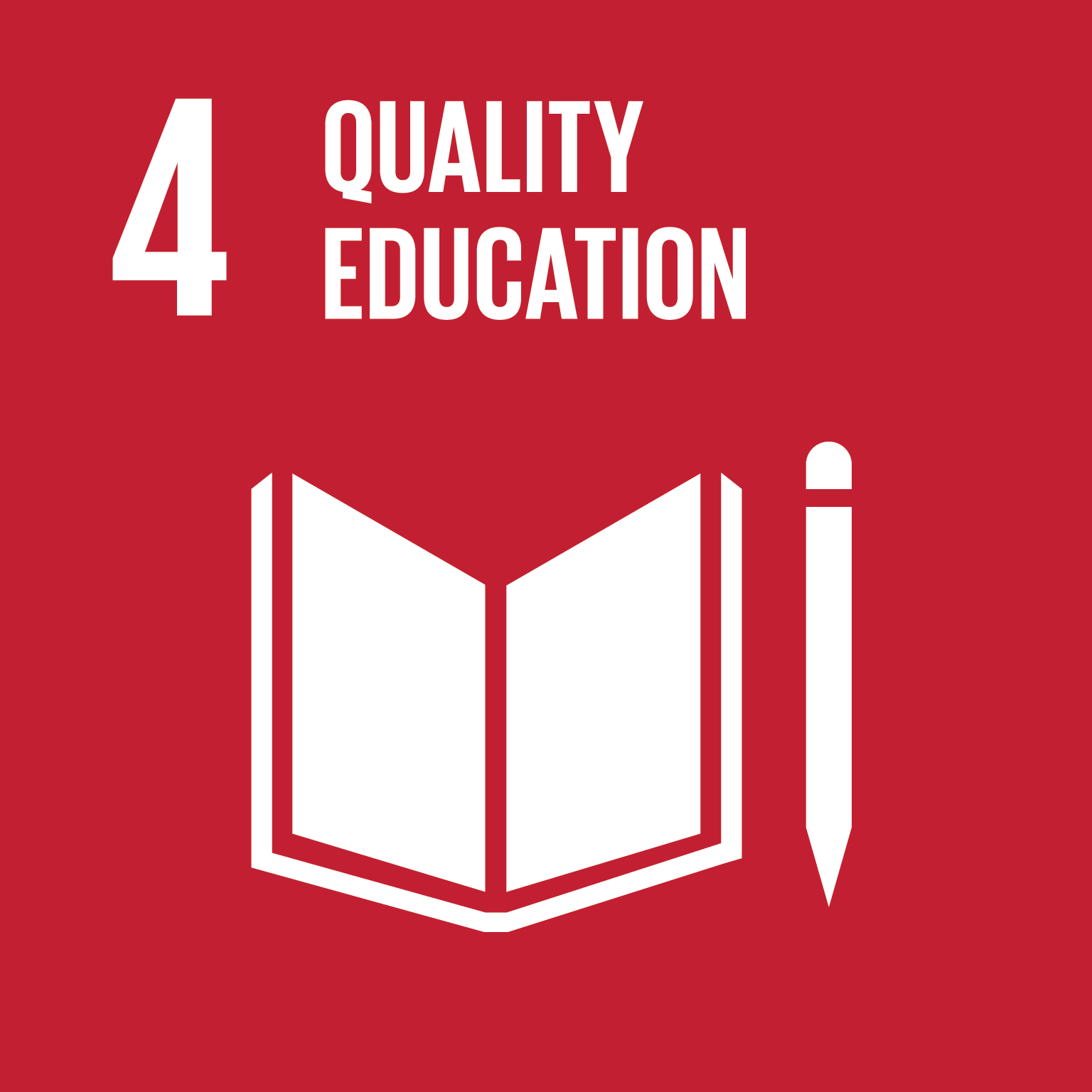 About the Encyclopedia
The Encyclopedia of World Problems and Human Potential is a unique, experimental research work of the Union of International Associations . It is currently published as a searchable online platform with profiles of world problems, action strategies, and human values that are interlinked in novel and innovative ways. These connections are based on a range of relationships such as broader and narrower scope, aggravation, relatedness and more. By concentrating on these links and relationships, the Encyclopedia is uniquely positioned to bring focus to the complex and expansive sphere of global issues and their interconnected nature.
The initial content for the Encyclopedia was seeded from UIA's Yearbook of International Organizations . UIA's decades of collected data on the enormous variety of association life provided a broad initial perspective on the myriad problems of humanity. Recognizing that international associations are generally confronting world problems and developing action strategies based on particular values , the initial content was based on the descriptions, aims, titles and profiles of international associations.
The Union of International Associations (UIA) is a research institute and documentation centre, based in Brussels. It was  established  in 1907, by  Henri la Fontaine  (Nobel Peace Prize laureate of 1913), and  Paul Otlet , a founding father of what is now called information science.  
Non-profit, apolitical, independent, and non-governmental in nature, the UIA has been a pioneer in the research, monitoring and provision of information on international organizations, international associations and their global challenges since 1907.
www.uia.org
More from M-W
To save this word, you'll need to log in. Log In
juvenile delinquency
Definition of juvenile delinquency
Example sentences.
These examples are programmatically compiled from various online sources to illustrate current usage of the word 'juvenile delinquency.' Any opinions expressed in the examples do not represent those of Merriam-Webster or its editors. Send us feedback about these examples.
Word History
1816, in the meaning defined at sense 1
Dictionary Entries Near juvenile delinquency
juvenile court
juvenile diabetes
Cite this Entry
"Juvenile delinquency." Merriam-Webster.com Dictionary , Merriam-Webster, https://www.merriam-webster.com/dictionary/juvenile%20delinquency. Accessed 2 Sep. 2023.
Kids Definition
Kids definition of juvenile delinquency, medical definition, medical definition of juvenile delinquency, legal definition, legal definition of juvenile delinquency, more from merriam-webster on juvenile delinquency.
Britannica.com: Encyclopedia article about juvenile delinquency
Subscribe to America's largest dictionary and get thousands more definitions and advanced search—ad free!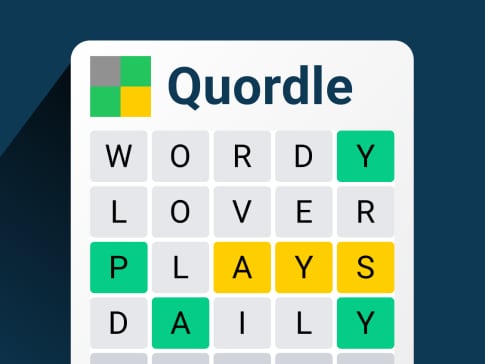 Can you solve 4 words at once?
Word of the day.
See Definitions and Examples »
Get Word of the Day daily email!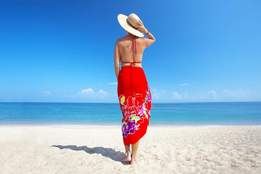 Pop culture
Writing tips
Daily Crossword
Word Puzzle
Word Finder
Word of the Day
Synonym of the Day
Word of the Year
Language stories
All featured
Gender and sexuality
All pop culture
Grammar Coach TM
Writing hub
Grammar essentials
Commonly confused
All writing tips
juvenile delinquency
behavior of a child or youth that is so marked by violation of law, persistent mischievousness, antisocial behavior, disobedience, or intractability as to thwart correction by parents and to constitute a matter for action by the juvenile courts.
Origin of juvenile delinquency
Words nearby juvenile delinquency.
juvenal plumage
juvenescence
juvenescent
juvenile court
juvenile delinquent
juvenile detention center
juvenile hormone
juvenile officer
juvenile rheumatoid arthritis
Dictionary.com Unabridged Based on the Random House Unabridged Dictionary, © Random House, Inc. 2023
How to use juvenile delinquency in a sentence
Children who refused to say the pledge for any number of reasons faced expulsion and threats of incarceration, as did their parents for encouraging juvenile delinquency .
juvenile delinquency itself has been the subject of much research (especially in the United States) during the past fifty years.
(i) There was a substantial increase in juvenile delinquency during the Second World War.
Three of them had juvenile delinquency records—minor stuff, mostly, like copter stunting and public disturbance.
It seems that people, for the most part, are more interested in the traditional sordid-sensational type of juvenile delinquency .
Ferrari, in his excellent work on juvenile delinquency , discusses the various motives for deception and malingering in the child.
British Dictionary definitions for juvenile delinquency
antisocial or criminal conduct by juvenile delinquents
Collins English Dictionary - Complete & Unabridged 2012 Digital Edition © William Collins Sons & Co. Ltd. 1979, 1986 © HarperCollins Publishers 1998, 2000, 2003, 2005, 2006, 2007, 2009, 2012