Online Proofreader
Try our other writing services

Check your entire paper at once. Try the new AI proofreader👉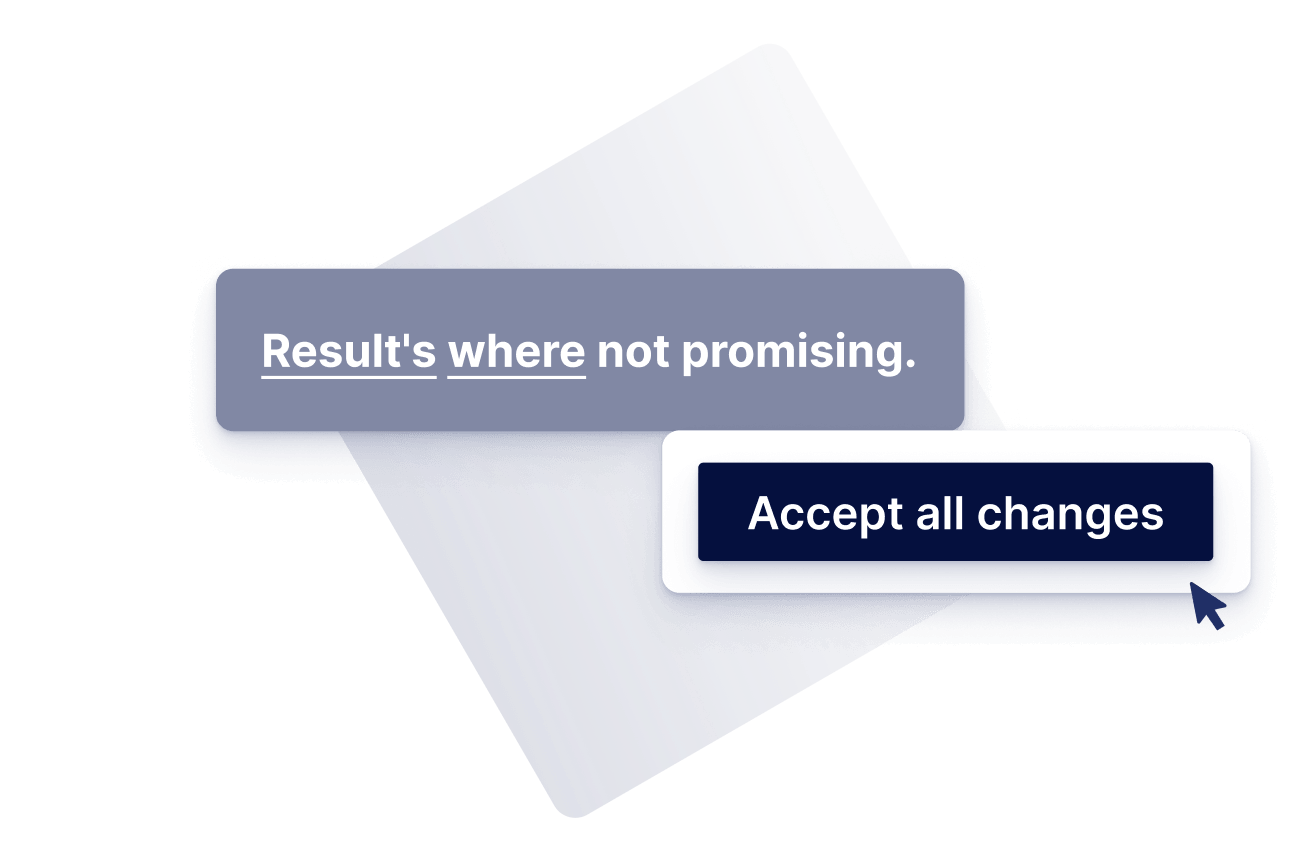 Nobody's perfect all the time—and now, you don't have to be!
There are times when you just want to write without worrying about every grammar or spelling convention. The online proofreader immediately finds all of your errors. This allows you to concentrate on the bigger picture. You'll be 100% confident that your writing won't affect your grade.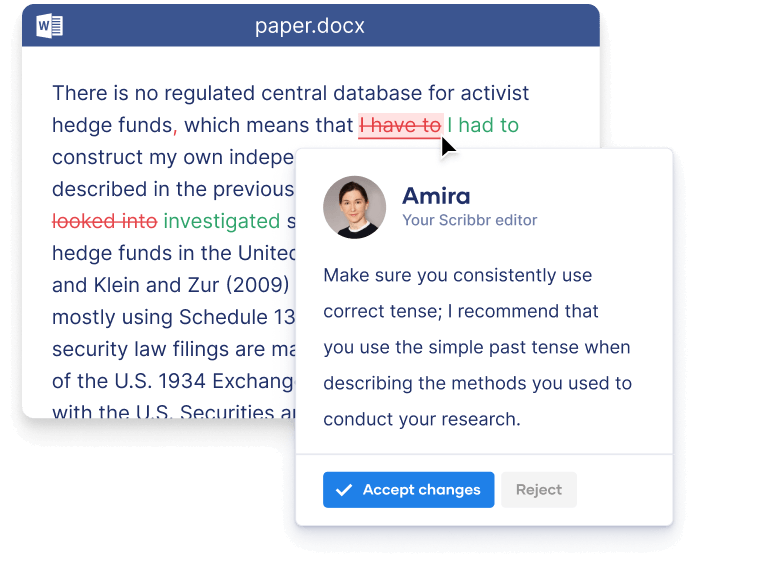 What does a proofreader do?
The proofreading process is your last chance to catch any errors in your writing before you submit it. A proofreader makes sure your spelling, grammar, and punctuation errors are reviewed and fixed. This can be done automatically by an AI-powered tool like the one at the top of this page or by a real human. Both options have their advantages, so pick the one that suits you most.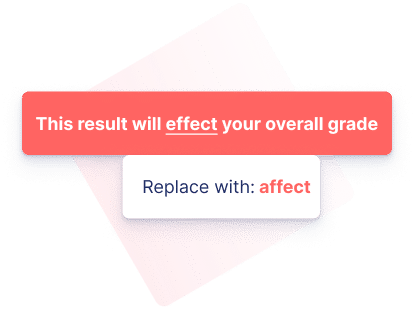 Fix mistakes that slip under your radar
✔ Fix problems with commonly confused words, like affect vs. effect, which vs. that and who vs. that.
✔ Catch words that sound similar but aren't, like their vs. they're, your vs. you're.
✔ Check your punctuation to avoid errors with dashes and hyphens, commas, apostrophes, and more.
✔ Avoid sentence fragments, subject-verb agreement errors, and problems with parallelism.
How does the proofreader work?
The ai proofreader.
It's really straightforward. Just paste the text into the tool. All your errors will now be underlined in red. You can hover over these mistakes to see how they can be addressed. If you agree, just click on the button "Fix all errors," and your mistakes will be fixed instantly! 

The professional proofreader
Upload your entire document first. Choose the pages you want proofread, the extra services you want to use, and the deadline. Then fill in some key details like your field of study so that we can find you the best proofreader. When you're done, you pay for your order, and we make sure that your writing is checked by a proofreader. You'll be contacted when the job is done!
Who should use this proofreader?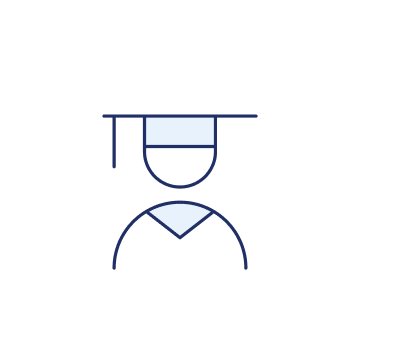 Avoid a bad grade and hand in your documents with absolute confidence.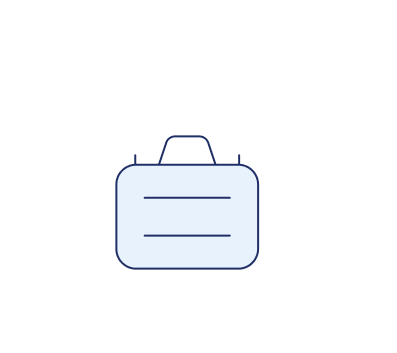 Businesspeople
Look like a pro by writing error-free emails, reports, and more.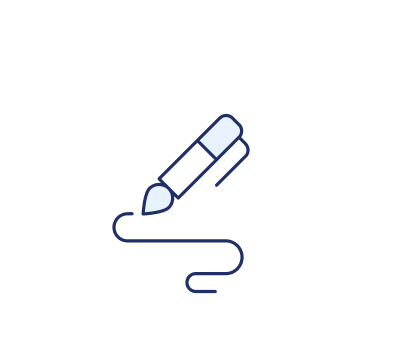 Ensure your work is clear and readable to increase the chance that it'll get published.
Want your whole document checked and corrected at once? Pick one of these two options 👇

AI proofreader
Fixes grammar, punctuation, and spelling mistakes; addresses commonly confused words; and ensures consistency in dialect
No copy-pasting: Corrections are made directly in your .docx file using Word's track changes feature
Near-human accuracy
Only available for US English
Turnaround time of a maximum of 10 minutes
Perfect if you're strapped for time and don't want to spend a lot of money but would still like a thorough correction.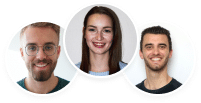 Human proofreader
100% accuracy
All English dialects
Turnaround times range from 12 hours to 7 days
A human proofreader can also improve the clarity, structure, adherence to academic writing conventions, style, and tone of your text.
Perfect if you want to get the most out of your document, would like personalized assistance, and have a larger budget.
Fantastic service!!
"Excellent review of a paper that was deciding my grade. I appreciate both the edits and the feedback to increase my knowledge of correct APA formatting and accurate citations. I needed the paper returned quickly, and the team worked hard to make sure I had what I needed. I just got my grade back, A+. I would 100% use this service again, it was worth every penny!!!!!!"
A proofreader for everyone
Don't let typos and grammar keep you down. make your writing count, ask our team.
Want to contact us directly? No problem.  We  are always here for you.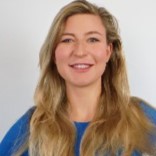 Frequently asked questions
Our support team is here to help you daily via chat, WhatsApp, email, or phone between 9:00 a.m. to 11:00 p.m. CET.
Yes! Our personal statement editors can help you reduce your word count by up to 25%. You can choose to receive this feedback through direct edits or suggestions in comments – just select your choice when you upload your personal statement.
Our APA experts default to APA 7 for editing and formatting. For the Citation Editing Service you are able to choose between APA 6 and 7.
It is not necessary to reserve a time slot for your edit. As soon as your document is ready to be proofread, you can upload it at any time via our website . Based on your chosen deadline, our editor(s) will then proofread your document within 24 hours, 3 days, or 7 days.
If you are unsure about the availability of our services or are planning to upload a very large document (>13,000 words) with a 24 hour deadline, we recommend that you contact us beforehand via chat or email .
Scribbr is following the guidelines announced by the WHO (World Health Organization). As an online platform, all our services remain available, and we will continue to help students as usual.
Can I still place an order? Will my order be completed within the deadline? Yes, you can still place orders and orders will be delivered within the agreed upon deadline. Scribbr is an online platform – our proofreading & editing services are provided by editors working remotely from all over the world. This means Scribbr can guarantee that we will process your order with the same diligence and professionalism as always. The same holds true for our Plagiarism Checker .
Can I still contact customer support? Yes. Our support team is available from 09.00 to 23.00 CET and happy to answer any questions you might have!
Yes, if your document is longer than 20,000 words, you will get a sample of approximately 2,000 words. This sample edit gives you a first impression of the editor's editing style and a chance to ask questions and give feedback.
How does the sample edit work?
You will receive the sample edit within 12 hours after placing your order. You then have 24 hours to let us know if you're happy with the sample or if there's something you would like the editor to do differently.
Read more about how the sample edit works
When you upload a large document (20,000+ words), we will ask your editor to send a sample edit of approximately 2,000 words as soon as possible. This sample edit gives you a first impression of your editor's editing style and what you can expect from the service. You will receive it within 12 hours after uploading your order.
Why do we provide you with a sample edit?
We always aim to make you 100% happy, and Proofreading & Editing is a complex service. We want to make sure that our editing style meets your expectations before the editor improves your entire document.
Our editors are trained to follow Scribbr's academic style . However, your preferences might deviate from our conventions. The sample edit gives you the chance to provide feedback – you can let us know if you're happy with the sample or if there's something you would like the editor to do differently.
Once your editor has completed your sample edit, you will receive a notification via email. You have 24 hours to reply to this email and provide us with feedback. If we receive your feedback in time, your editor will go the extra mile and adjust the edit according to your input.
What sort of feedback can you give?
Give us feedback that will help your editor meet your requirements. For example:
"I am completely happy. The editor can continue editing like this."
"I forgot to mention that my school has the following rules for gendered pronouns."
"The editor changed the spelling of a technical term, but my professor spells it differently. Please keep the original spelling of this term."
The  Structure  and Clarity Check can only be purchased in conjunction with Proofreading & Editing . Providing feedback on structure and clarity requires extensive knowledge of the text, which the editor acquires while proofreading and editing your text.
However, our Paper Formatting Service,   Citation Editing Service and Plagiarism Checker can be purchased separately.
Yes, Scribbr will proofread the summary in another language as well.
Who will proofread my summary?
If your document contains a summary in a different language, we will send this part to another editor who is a native speaker of that language. The editor will check your summary, applying our standard Proofreading & Editing service.
If you ordered any additional services, such as the Structure Check or Clarity Check, the editor will not apply them to your summary. This is because the summary is a translation of your abstract – you already receive Structure and Clarity feedback on the text in the original language. Therefore, when proofreading your summary, the editor will focus on making sure your language and style is correct.
How does it work?
We will create a new assignment within your order and send you a confirmation email. This also means that you will receive a separate email/SMS notification from us when the editor has finished proofreading your summary. Once your summary is proofread, you can download it via your Scribbr account and read the editor's feedback.
Yes, we can provide a certificate of proofreading.
As soon as the editor delivers the edit, you can email us at [email protected] to request a certificate.
Please indicate the following in your email:
Your order number
Your full name
The title of your work
We will create a PDF certificate and email it to you as soon as possible.
Scribbr specializes in editing study-related documents . We proofread:
PhD dissertations
Research proposals
Personal statements
Admission essays
Motivation letters
Reflection papers
Journal articles
Capstone projects
Yes, when you accept all changes and delete all comments your document is ready to be handed in.
How to accept all changes:
How to remove all comments:
When you've finished this, others will no longer be able to see the changes made by the editor.
Read your last version one last time to make sure everything is the way you want it.
Save your document as a .pdf file to come across more professional and to ensure the format of your document doesn't change.
Yes, in the order process you can indicate your preference for American, British, or Australian English .
If you don't choose one, your editor will follow the style of English you currently use. If your editor has any questions about this, we will contact you.
Yes, you can upload your thesis in sections.
We try our best to ensure that the same editor checks all the different sections of your thesis. When you upload a new file, our system recognizes you as a returning customer, and we immediately contact the editor who helped you before.
However, we cannot guarantee that the same editor will be available. Your chances are higher if
You send us your text as soon as possible and
You can be flexible about the deadline.
Please note that the shorter your deadline is, the bigger the risk that your previous editor is not available.
If your previous editor isn't available, then we will inform you immediately and look for another qualified editor. Fear not! Every Scribbr editor follows the  Scribbr Improvement Model  and will deliver high-quality work.
However, every editor has a slightly different editing style, so you may notice small inconsistencies in editing choices. As with every proofreading order, be sure to carefully review your editor's changes and suggestions as you finalize your text to ensure that everything is as you want it.
The fastest turnaround time is 12 hours.
You can upload your document at any time and choose between three deadlines:
At Scribbr, we promise to make every customer 100% happy with the service we offer. Our philosophy: Your complaint is always justified – no denial, no doubts.
Our customer support team is here to find the solution that helps you the most, whether that's a free new edit or a refund for the service.
Every Scribbr order comes with our award-winning Proofreading & Editing service , which combines two important stages of the revision process.
For a more comprehensive edit, you can add a Structure Check or Clarity Check to your order. With these building blocks, you can customize the kind of feedback you receive.
You might be familiar with a different set of editing terms. To help you understand what you can expect at Scribbr, we created this table:
View an example
Scribbr not only specializes in proofreading and editing texts in English , but also in several other languages . This way, we help out students from all over the world.
As a global academic writing proofreading service, we work with professional editors  – all native speakers – who edit in the following languages :
This way, you can also have your academic writing proofread and edited in your second language!
Please note that we do not offer Finnish proofreading, but students can still upload English papers on scribbr.fi .
Yes, regardless of the deadline you choose, our editors can proofread your document during weekends and holidays.
Example: If you select the 12-hour service on Saturday, you will receive your edited document back within 12 hours on Sunday.
The footnotes are not automatically included in the word count.
If you want the language errors in your footnotes to be corrected by the editor, you can indicate this in step 3 of the upload process . The words in the footnotes are then automatically added to the total word count.
Need help with your references?
If you use the APA reference style, you can use our free APA Citation Generator or the articles about APA in our Knowledge Base.
If you'd like us to check your references for consistency, you can use our Citation Editing Service .
To keep our prices competitive, we do not offer a free trial edit. However, if your document is longer than 30,000 words, we are happy to provide you with a sample edit of 2,000 words to ensure you are satisfied with the editor's editing style.
Rest assured, our customers are very satisfied with our proofreading services. We're proud that they have rated us with an excellent 4.6 on Trustpilot. In the unlikely event that you have a less positive experience, we'll solve that with our 100% happiness guarantee !
After your thesis has been edited , you will receive an email with a link to download the edited document.
The editor has made changes to your document using ' Track Changes ' in Word.  This means that you only have to accept or ignore the changes that are made in the text one by one.
It is also possible to accept all changes at once. However, we strongly advise you not to do so for the following reasons:
You can learn much by looking at what mistakes you have made.
The editors do not only change the text, they also place comments when sentences or sometimes even entire paragraphs are unclear. We therefore advise you to read through these comments and take into account your editor's tips and suggestions.
Because of the many changes, sometimes there may be double spaces, double periods, or other minor mistakes in a sentence. Checking the changes one by one, you can easily detect these minor errors.
We have written a manual in which we explain step by step how 'Track Changes' works.
Check out an example
Our editors are very experienced and will do their utmost to correct all errors in your thesis .
However, with our current rates, an editor can only check your thesis once. This may cause an editor to overlook an error. We can therefore not guarantee that your thesis is 100% error free after you have had your thesis edited.
The editor uses 'Track Changes' in Word when editing your thesis.
Don't know how this works? Then read the following guide  in which we explain step by step how 'Track Changes' works.
No, we do not provide you with a clean copy. You will always receive a file edited with tracked changes .
We do this for two main reasons:
In most papers, there are sentences that the editor cannot edit without additional information from the author. In these cases, your editor will provide guidance but leave you to implement the feedback. If we were to simply accept the changes for you, then these issues would be left unaddressed.
We believe students should be accountable for their work. Our editors can correct language errors and coach you to be a better writer. However, the end product belongs to you and should reflect your ideas and decisions.
All Scribbr editors are language experts with interests in different subject areas.
You can indicate your field of study when you upload your document . We'll make sure that the editor who proofreads your work is familiar with your discipline and its specialist vocabulary.
These are the fields of study you can choose from, and examples of the main subjects in each field:
Business and Management: Business Administration, Hotel Management, Accountancy, Marketing
Economics: Business Economics, Econometrics, Finance
IT and Engineering: ICT, Computer Science, Artificial Intelligence, Applied Mathematics, Civil Engineering, Industrial Design, Electrical Engineering
Natural and Life Sciences: Biomedical Sciences, Biology, Chemistry
Geography, Agriculture and Environment: Ecology, Earth Sciences, Environmental Studies, Urban Planning
Health and Medical Sciences: Medicine, Obstetrics, Pharmacy, Nutrition, Dentistry
Arts and Humanities: Philosophy, History, Literature, Cultural Studies, Theology
Law and Policy: Law, Political Science, Public Policy, Human Rights
Social and Behavioral Sciences: Psychology, Sociology, Anthropology, Communication Sciences
Editors don't have to be experts in the content of your paper, but they do know how to present it in the best way possible! Our goal is to improve your writing and give you feedback on the readability, structure, logic, and clarity of your text. We know from experience that the most effective editors are specialists in language and academic writing.
We've carefully selected and trained all of our editors to proofread theses and other academic documents. Once they're qualified, we continue to carefully monitor their work to make sure we always deliver the highest quality .
Features for Creative Writers
Features for Work
Features for Higher Education
Features for Teachers
Features for Non-Native Speakers
Learn Blog Grammar Guide Community Academy FAQ
Grammar Guide
Free Online Proofreader
Perfect your writing with ProWritingAid's proofreading tool. Try it now for polished, error-free text.
Start typing, paste, or use
Get more suggestions to enhance this text and all your future writing
Your suggestions will show once you've entered some text.
Great job! We didn't find any suggestions in your text.
Our writing tool goes beyond proofreading
In addition to basic proofreading, ProWritingAid has over 25 tailored reports to help improve your writing.
Readability
Redundancies
Sentence structure
Overused words
Transition use
Inclusive language
Homonym confusion
Sentence length variety
Business jargon
Predicted read time
...and more!
It's just like having a real-life writing coach
Some reports provide quick grammar suggestions. Others go in depth and help you improve the strength and readability of your text.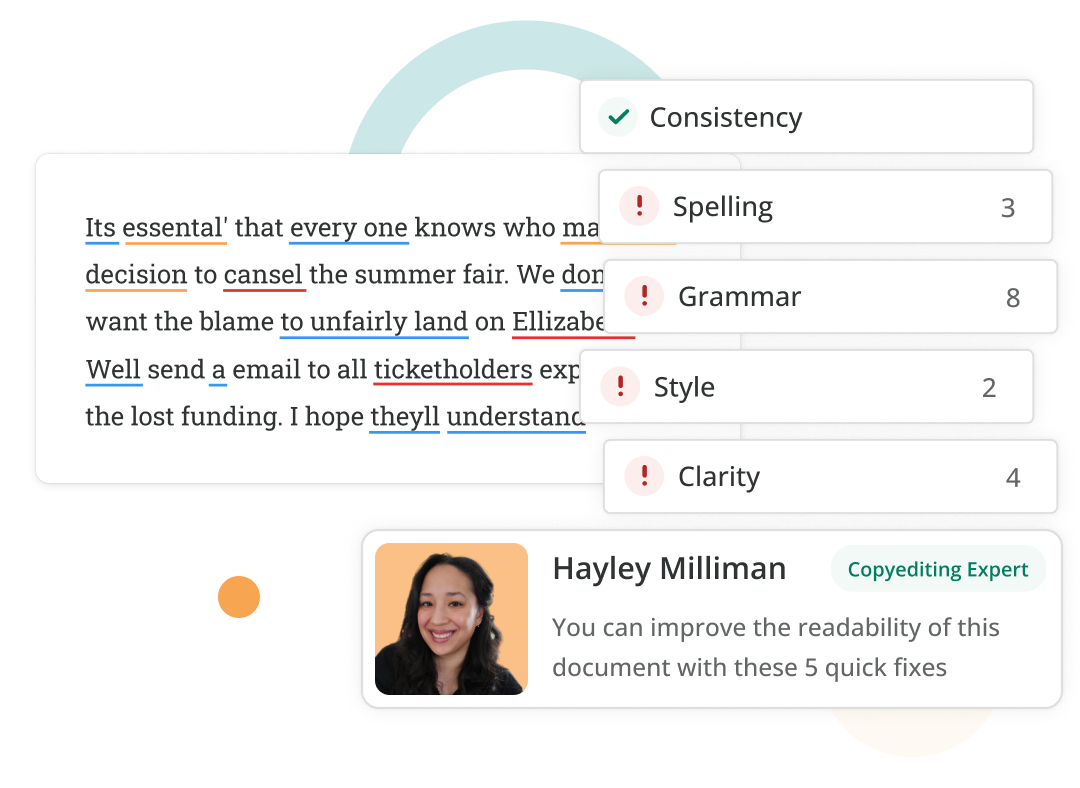 Trusted for better writing by
Our proofreading tool works wherever you do
We seamlessly integrate across all the apps you use, whether they're on the desktop or online.
Proofreader FAQs
1. does prowritingaid autocorrect.
ProWritingAid provides recommendations so you can identify and correct writing errors. You have complete control over whether to accept or ignore these suggestions.
2. Can I proofread emails and social media posts?
Yes. As a matter of fact, ProWritingAid's browser extensions work across almost all websites and online apps, including Gmail, LinkedIn, and Google Docs.
3. How can ProWritingAid help?
ProWritingAid helps with a variety of writing tasks. It corrects grammar, spelling, and punctuation, while also enhancing vocabulary variety and more.
4. Is ProWritingAid free?
A free account allows you to edit up to 500 words at a time. If you want to edit larger documents, upgrading is necessary. You can find more information on our pricing page .
5. Can ProWritingAid paraphrase?
Yes! You can rewrite sentences with a single click using Rephrase. See multiple options to reword any sentence.
2. Does ProWritingAid have a plagiarism checker?
Yes! ProWritingAid's plagiarism checker will check your work against over a billion webpages, published works, and academic papers, so you can be sure of its originality. Find out more about pricing for plagiarism checks here .
Improve your writing today
Drop us a line or let's stay in touch via :

Grammar & Spelling Check
Free Online Proofreading
Plagiarism Detection
No Downloads
Use Now FREE!
Grammar Check
Robust grammar checking allows you to find those pesky mistakes and correct them before turning in your paper.
Writing Suggestions
Our proofreading system alerts you to opportunities to improve your writing.
Plagiarism Checking
Find out if your paper contains plagiarized text before your professor does. We compare your text to over 10 billion documents.
Proofread your writing with PaperRater's free online grammar and plagiarism checkers
Requiring no downloads, the proofreader and plagiarism checker use AI to scan your essays and papers for any errors and assign them an automated score. This will help you correct any grammatical and spelling mistakes, address unintentional instances of plagiarism and earn a higher grade for your work.
Simply copy and paste your writing into the online editor or upload your file and click 'Get Report'!
Grammar and Writing Resources
Confused about what a subordinate clause is? Or baffled by the difference between traveled and travelled ? Clear your doubts related to grammar, spelling and writing with these detailed articles and explanations:
Which is Correct, 'Laying' or 'Lying'?
What are Participle Phrases and How to Use Them
An Introduction to British Slang Words
'Ax' vs. 'Axe'
Lists of Adjectives Categorized by Types of Nouns
What is the Difference Between 'Co-Worker' and 'Coworker'?
How Do You Spell 'Separated'?
'Fliers' vs. 'Flyers'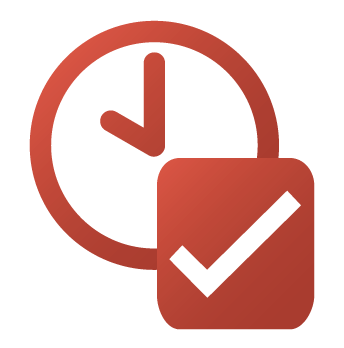 Immediate Results
You want instant gratification and so do we. Using Artificial Intelligence and Data Science, submissions are analyzed in real-time with results typically appearing 5-15 seconds after submission. PaperRater's cloud-based software digs deep into the syntax and structure of your text without the need to sign up, login, or download. You won't find another tool offering plagiarism checking, automated proofreading, grammar check, and automated scoring that can analyze your text this quickly.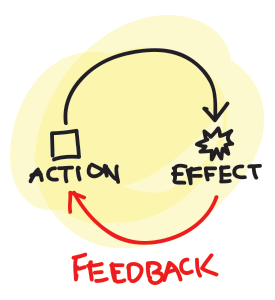 Is Feedback Missing From Your Feedback Loop?
The best time to receive feedback is before you turn your assignment in. Sometimes valuable feedback comes too late, which is why our automated proofreading tool can be especially helpful -- not just for detecting grammar, punctuation, and spelling errors, but also for giving helpful tips that make you a better writer. Our AI engine, Grendel , works tirelessly providing feedback that you can incorporate into your text before you pass it on for a final grade from a human.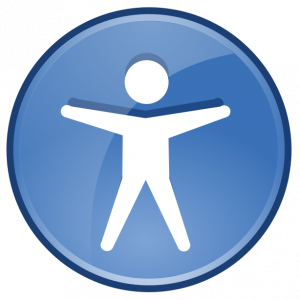 We use this word a lot to describe our service. It's fast, free, requires no downloads or signups, and offers state-of-the-art results. Maybe this is why our grammar check tool is used by thousands of students every day in over 140 countries. If you haven't put our service to the test, give it a try now and see what all the buzz is about.
PaperRaters for Teachers and Educators
How does PaperRater's Plagiarism Checker Work?
CA Privacy Policy
Privacy Policy
Terms and Conditions
Do Not Sell or Share My Personal Information


BOOKMARK THIS PAGE
Experience Seamless Editing Perfection with GLU's Online Proofreader
GLU Proofreading tool automatically scans documents for spelling, grammar, punctuation, and style errors. It's also able to correct typos, resolve ambiguities, and standardize writing styles.
Install the app to check longer texts.
Free Proofreader
GLU's free proofreading tool has an excellent level of accuracy, it is free, and is easy to use by anyone without any technical knowledge.
It has an excellent level of proofreading accuracy, is free, and is easy to use by anyone without any technical knowledge.
GLU Editor is a content optimization tool that does more than just proofread your content. It optimizes your content to improve clarity, and engagement and makes it results-oriented for your target audience. 
GLU functions as a multi-purpose proofreader for writers, bloggers, and researchers.
Using the simple user interface of GLU, you can check your writing anytime, anywhere!
GLU looks for the following things while proofreading any text:
Check the sentence structure and correct it
Assure that the form of the verb you are using is correct
· Is your verb compatible with your subject?
· Is the writer writing throughout the same tense?
Have you used any hard-to-read words?
Using the correct pronoun as per the sentence
·Is your attendant being clear or not?
· Are you using the correct form?
Assists you with commonly confused words such as their, there, and they're.
Adds any missing punctuations or corrects wrong punctuation in writing.
Why GLU Editor for Proofreading?
Accessibility:.
The first advantage in terms of productivity is the ease of access to Online proofreading. What's better than accessing your favorite proofreading tool anywhere and at any time? GLU is available to everyone for free without any registration. Whether you are using it on mobile or desktop, it's accessible on all types of devices.
Efficiency and Speed:
If you have a 100-page research paper or assignment, GLU will check its clarity, engagement, and readability score in minutes. It will help you correct any writing issues based on AI suggestions. The process will be quick and fast with 100% accuracy.
Grammar Check:
GLU Editor is strong and error-free. It detects the smallest grammatical and spelling errors in your paper and highlights the issues that are reducing the readability score.
GLU editor has several different functions and can correct errors in texts such as:
Spelling mistakes (e.g., 'to' instead of 'too')
Grammatical mistakes (e.g., incorrect use of articles)
Punctuation mistakes (e.g., missing punctuation in a text)
GLU instructs you to click and receive a suggestion for correcting the writing error . The words that are underlined are either mistakes or weaker words.
Low Risks of Compliance:
There are extremely few dangers of compliance using GLU Editor. That is because it allows you to control the approval process. In this manner, you can keep the tool from making any modest adjustments on its own. You have the option of correcting errors with it. It does not change on its own. Instead, it requires your agreement to modify.
Some Other Online Proofreading Tools
Grammarly is a well-known tool for grammar and spelling checks. It is an automated proofreading software that corrects your grammar, spelling, and punctuation mistakes. You can use it in real-time and in most word processors and similar programs. It is also available as a browser add-on for Chrome, Firefox, and a Windows app.
Grammarly checks for grammatical errors, and spelling mistakes and suggests ways to make your writing clearer. Grammarly works as an online text corrector and proofreader which you can use to improve your writing skills.
LanguageTool is an automatic web-based editing tool. It is available in a free open-source version and a paid version. It checks your text for spelling, grammatical, and style errors. It supports over 30 languages, from English to German.  It is the perfect choice for multilingual writers with a multiple-browser extension or a desktop app. 
PWA is another compliance-friendly proofreader, the same as GLU itself. It detects grammar and spelling errors, offers real-time correction, and gives suggestions to rephrase sentences. It's available as a browser extension and can support many languages. 
Hemingway Editor is the second most used editor; it is a web-based text editor that aids your readability, grammar, and spelling error. It highlights the mistakes and corrects grammar, and sentence structure, and helps you to write fluently. 
Writer uses artificial intelligence to find mistakes in your writing, and it suggests how to fix them. With a single click, you can start fixing all grammatical and spelling errors.
Recommended Resource: Jarvis AI Writer review.
It is well suited for Bloggers, Students, Editors, and academic writing. It works out of the box on all popular browsers such as Chrome, Firefox, and Edge. This free proofreading tool works on WordPress and Google Docs as well. Overall, you are going to enjoy using it. 
Is GLU safe to use in regard to confidentiality?
Absolutely yes! Your document is in secure hands. It's secure from the very first second you upload it via our upload form. As we take your security and confidentiality very seriously, our editor will never disappoint you. Trust us; you'll never regret your decision.
GLU is supported by AI which means it will detect any slightest issues that make your writing hard to read. After you proofread your essays via GLU, you don't need any further revision as your document will be 100% error-free. 
What type of error do you check for while proofreading?
While proofreading, we look for technical errors in your writing like spelling mistakes, wrong usage of words, redundancy, punctuation, formatting, and sentence structure. We check out each intricate text and give you suggestions as needed. 
GLU Editor has been the number-one choice for publishers, individual authors, and high-authority websites. When the details matter, businesses come to us.
Do I have options to choose between British English and American English?
Yes, with GLU, you can choose between British English and American English. It ensures that scholars from all over the world can speed up their writing process in either version.
Will GLU also check for plagiarism in my paper?
No, We suggest using Grammarly plagiarism checker , It can detect any unintentional plagiarism issues in your writing and highlight it so you can correct them. Access it here .
Proofreading
The ultimate proofreading tool and guide.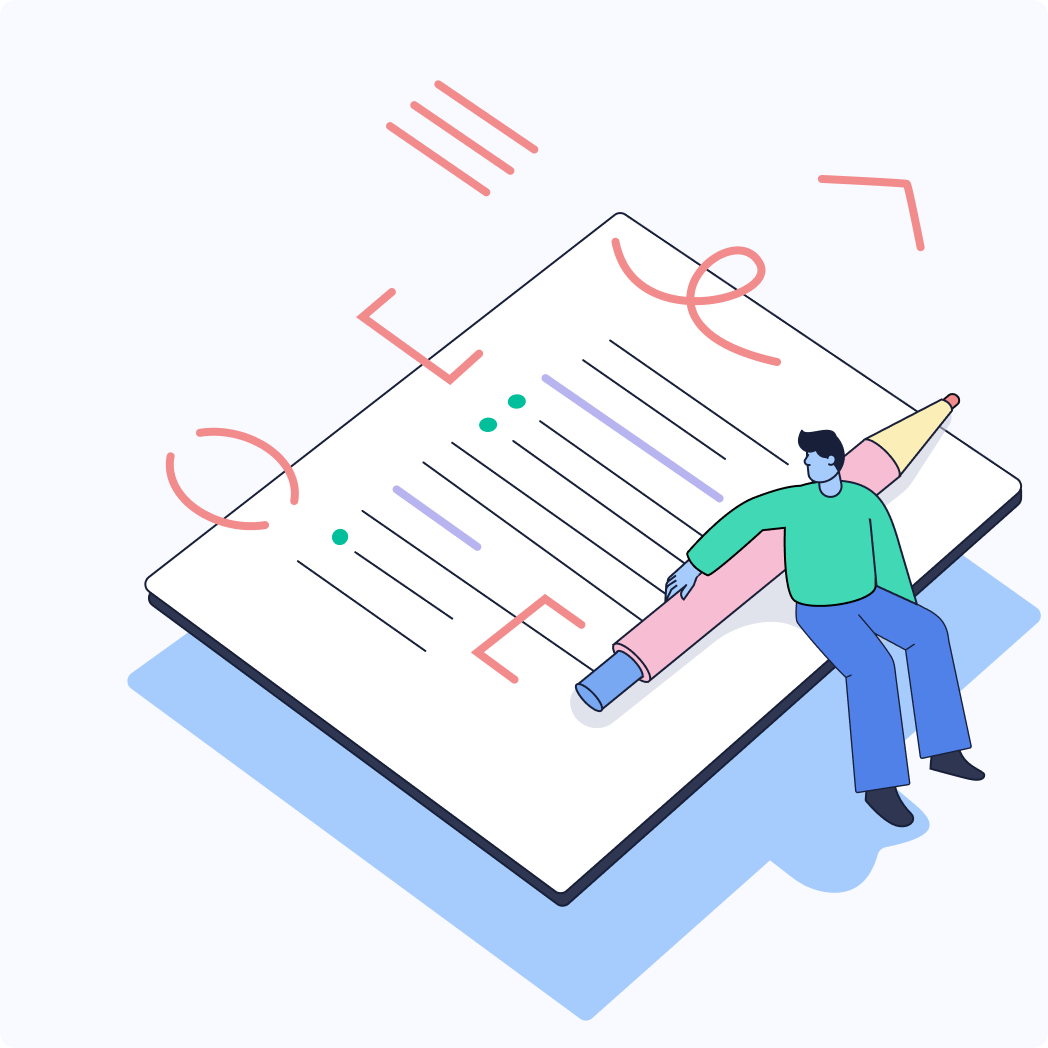 What Is Proofreading?
Make proofreading online easier, what are proofreading marks.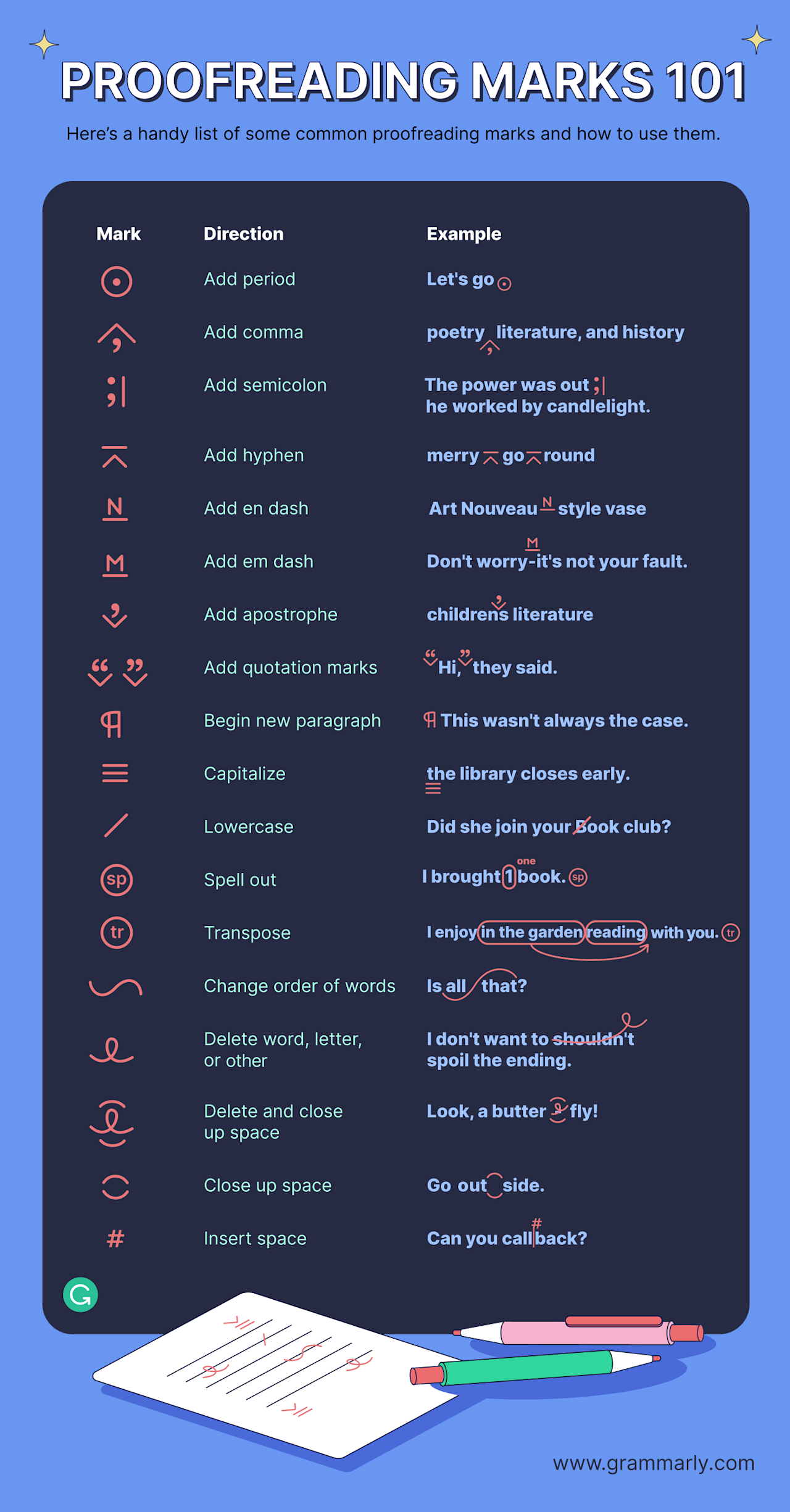 Try Our Free Proofreading Tool
Tone and clarity insights
Tips on how to engage readers
Word choice and inclusive language guidance
Step 1 : Add your text, and Grammarly will underline any issues.
Step 2 : Hover over the underlines to see suggestions.
Step 3 : Click a suggestion to accept it.
Access to Writing Experts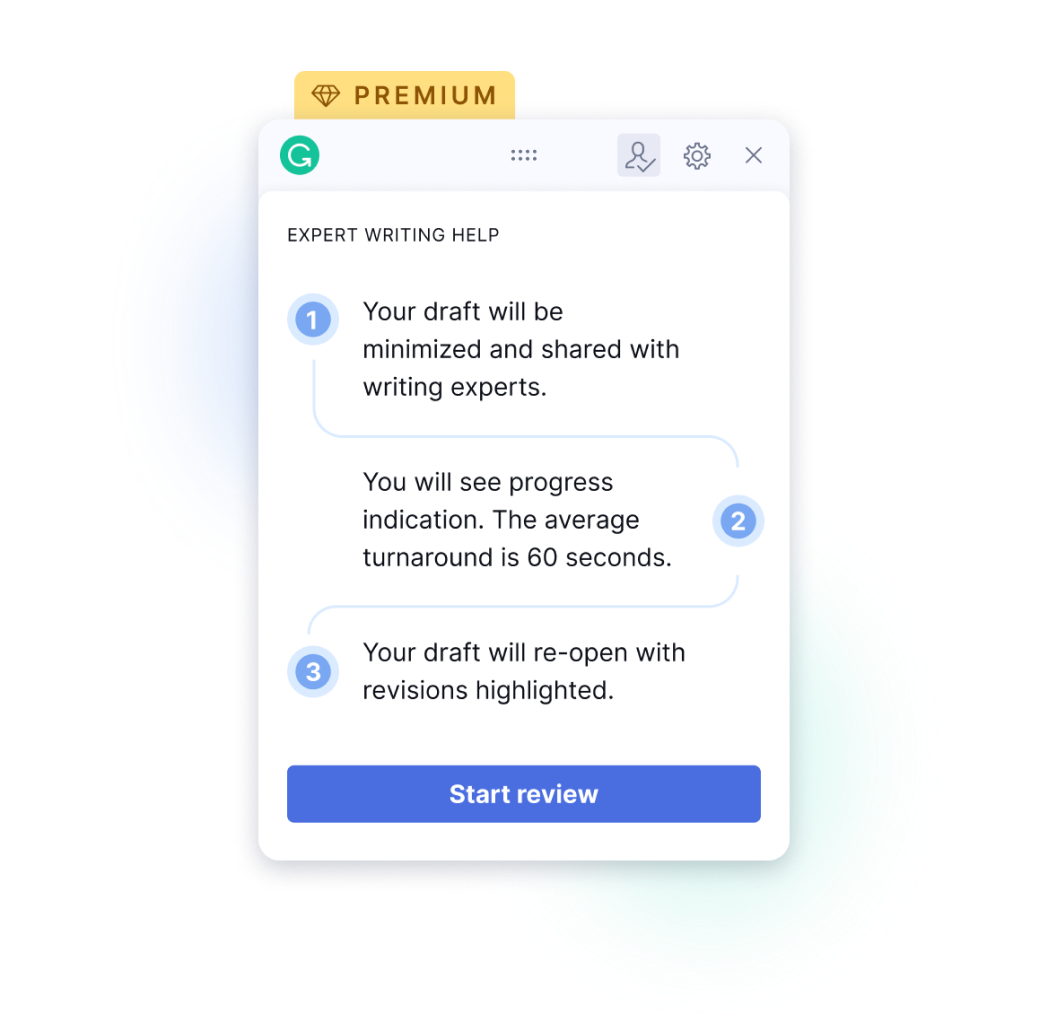 Proofreading How-To Guide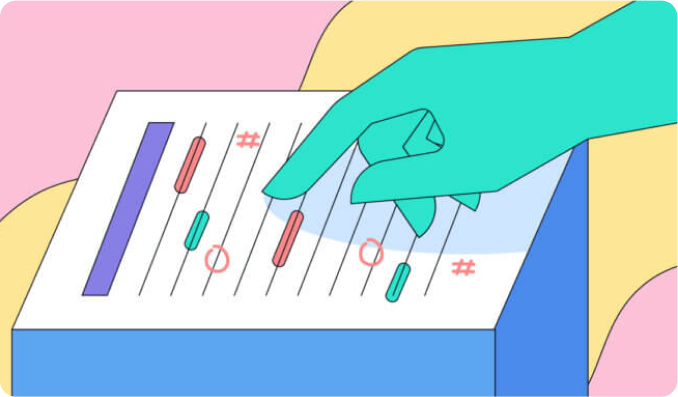 Proofreading and Editing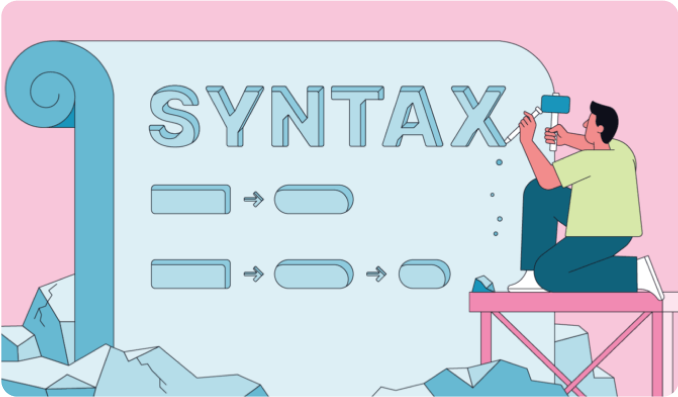 Grammar and Syntax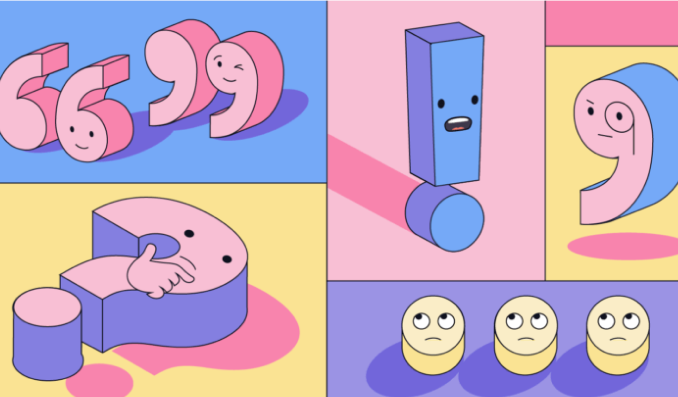 Punctuation and Spelling
Frequently asked questions, what is the meaning of proofreading, why is proofreading important in writing, what are proofreading marks, and what do they mean, what is the role of a proofreader, what are some common proofreading mistakes, what is a helpful, free online proofreading tool, how can i find professional proofreading services.
Upgrade Alert! Trinka AI is now 40% more powerful. It's much faster, more accurate, and corrects more errors than ever before. Also, note that Trinka does not use ChatGPT/GPT-X . It uses our own proprietary patented AI technology for grammar corrections and suggestions. 🎉
Free Online Proofreader
English proofreading made easy with trinka ai.
Make your writing flawless with our AI-powered English Proofreading Tool. Correct grammar, spelling errors, sentence structure, punctuation, tone, consistency, and much more with a single click!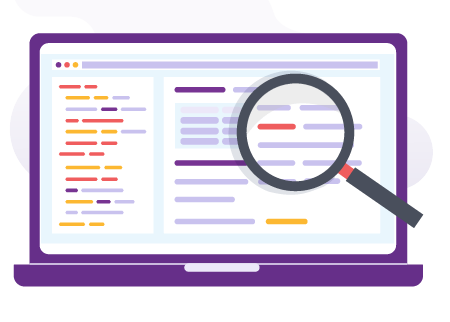 We are Trusted by

Best Online Proofreader for free
From grammar and spelling to sentence structure, tone, and more, Trinka ensures flawless documents. Trinka is an AI-powered writing assistant that ensures your content is well-written, free of grammar and spelling errors, and uses correct punctuations. Craft exceptional content effortlessly and focus on delivering a clear message.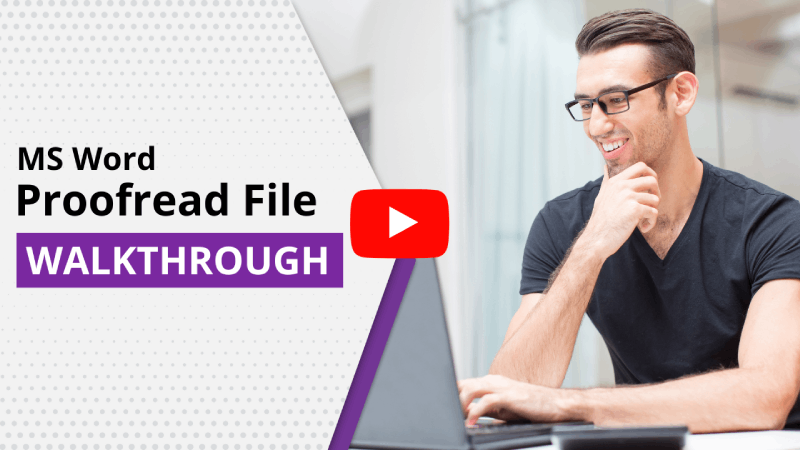 See How It Works
Want to know how easy it is to use Trinka's Online Proofreader Tool? Just check out this easy walk-through video and get started right away!
Have more questions? Browse through our FAQs here .
Trinka's Online Proofreader is Ideal for:
Researchers.
For academics and researchers, Trinka is an essential tool for proofreading and refining scholarly articles, dissertations, and research papers. It assists in maintaining academic integrity and ensures effective communication of ideas.
Professionals
Whether you're writing reports, presentations, or emails, Trinka can help polish your professional documents. It catches spelling errors, improves sentence structure, and enhances overall professionalism.
Trinka's proofreader is an invaluable tool for students of all levels. It can assist in editing essays, research papers, and assignments, ensuring impeccable grammar, clarity, and coherence.
Writers of Various Content
No matter the type of writing you engage in, Trinka is versatile enough to assist you. It can edit personal statements, cover letters, novels, social media posts, and more, helping you convey your message effectively.
Other Writing Tools Available with Trinka Grammar Checker
Trinka provides real-time writing suggestions and advanced grammar checks to help professionals and academicians ensure formal, concise, and engaging writing.
Advanced Grammar Checks
Trinka goes beyond the basic grammar and spelling checks to evaluate your writing for advanced grammar errors and suggests language enhancements to improve your writing quality.
Neither the healthy individuals nor the patient recognize recognizes the visual discrepancies.
Sentence Structure
Trinka's sentence corrector helps you structure your sentences better based on your subject matter, making your writing easier to read for your audience.
The students don't enjoy to go going over the same rules again and again.
Word Choice
Trinka fixes the errors in word choice that make your writing unclear. Trinka makes your writing concise and clear, so that you can communicate your intent accurately.
One of the reasons is because that the fabrication cost for of steel members depends upon the material.
Advanced Spell Check
Trinka's free spell checker understands the context of your writing and helps you pick the right word for your topic. No more awkward spelling errors!
The Bonferoni Bonferroni test was used to check for statistical significance.
Get Trinka Where You Need It

Testimonials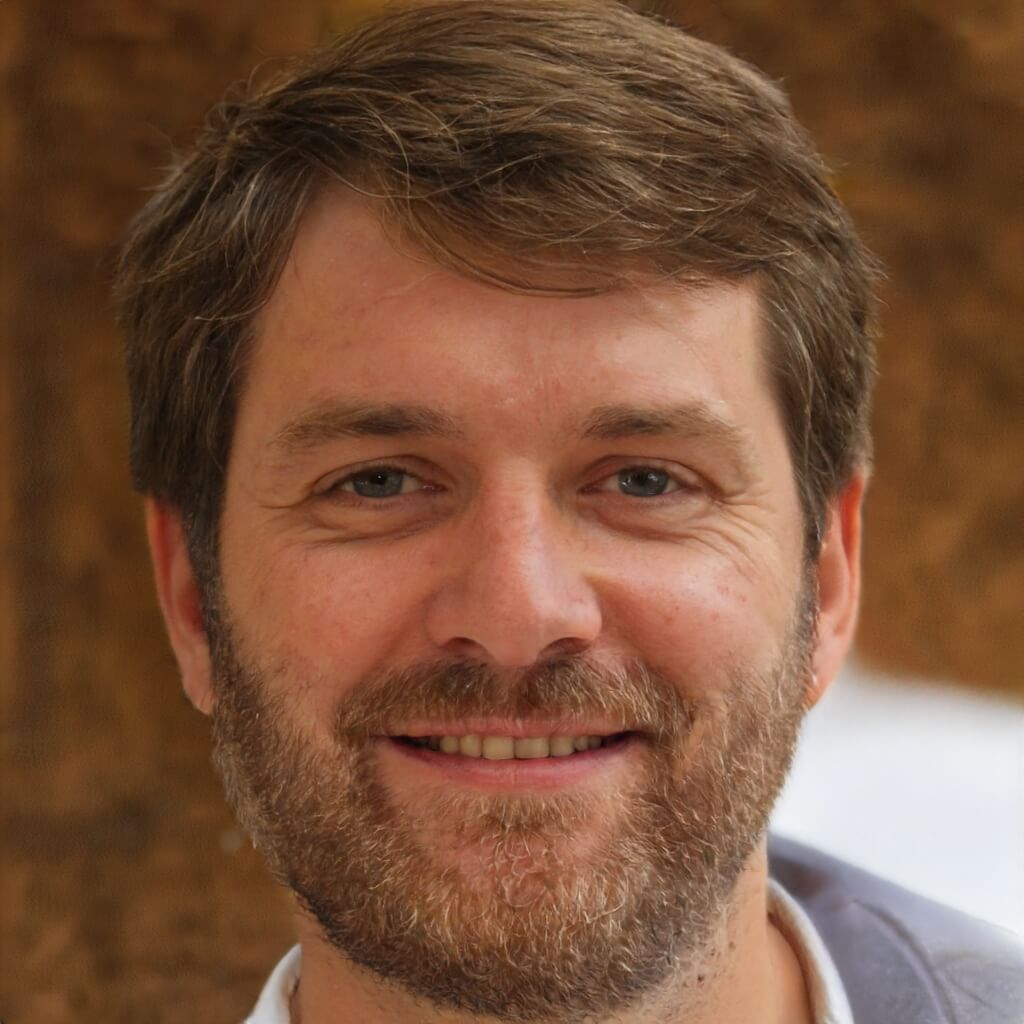 First, I love Trinka. Congratulations on developing something that extensively aids editing, especially critical grammar conventions and word count reductions.
James Smith

Writing texts with correct English grammar and style is not an easy task for people who speak other languages. Sometimes you cannot find little mistakes in your document without help and moreover for academic writing. I tried Trinka AI as a tool of automatic correction and was quite glad with the suggested corrections and the feedback. With the feedback you understand why the suggested change must be taken into account.
Rosa Diaz Sandoval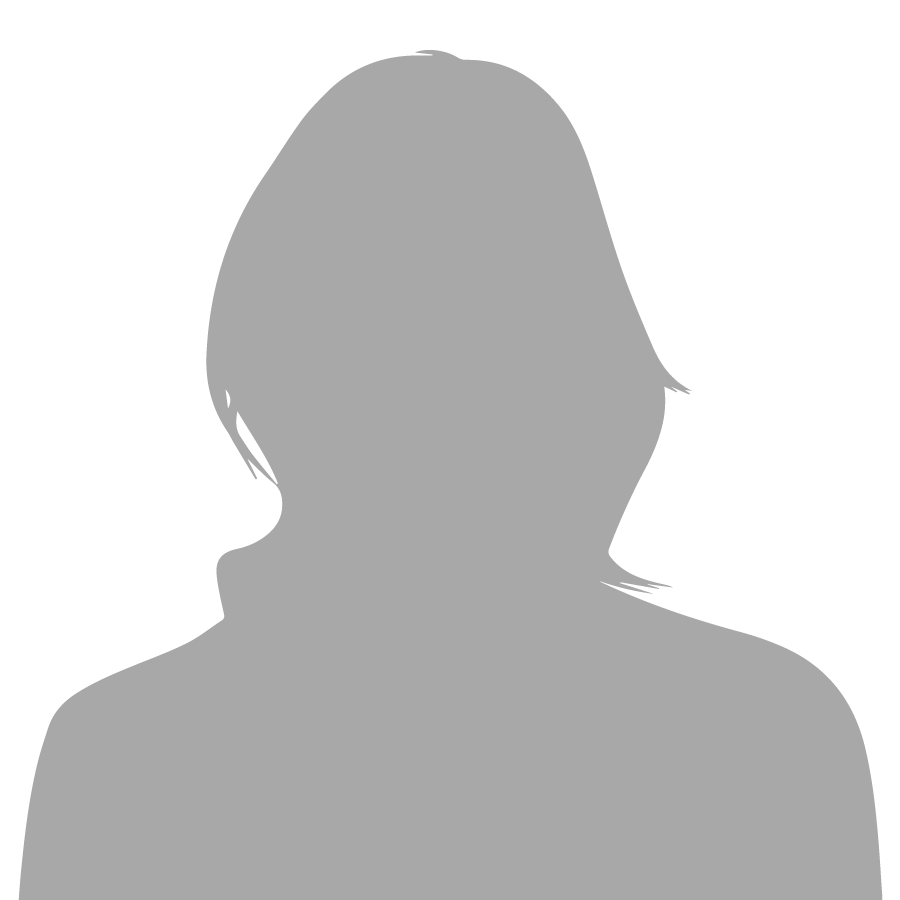 I just wanted to say thank you for such a great and free service, all the other grammar checkers and writing assistants I have tried don't have nearly the depth of features let alone all available on a free subscription. As a student with little income available I am extremely grateful that unlike all others companies you don't limit features on the free plan. This is a fantastic product and given the income I would definitely upgrade to the premium. I've let all my fellow students know about Trinka as it is seriously a life saver.
Jesse Rumball-Smith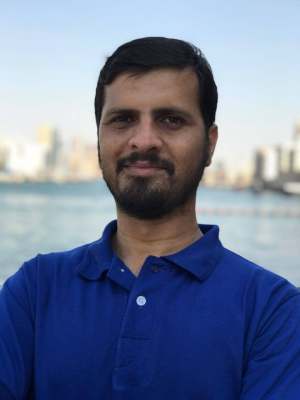 I have mainly used it to improve the language, grammar, and syntax of the scientific manuscripts that I write for national and international biomedical journals. I have found the interface to be user friendly and the procedure itself is efficient and hassle-free. The auto-edit is a great help and the supplementary page with the revision summary is an excellent idea.
Dr. Farooq Rathore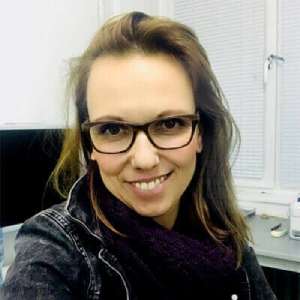 Trinka.ai is my most favorite choice for grammar and spelling edit. The application works correctly, is fast and tidily! Completely satisfied!
Georgieva Milena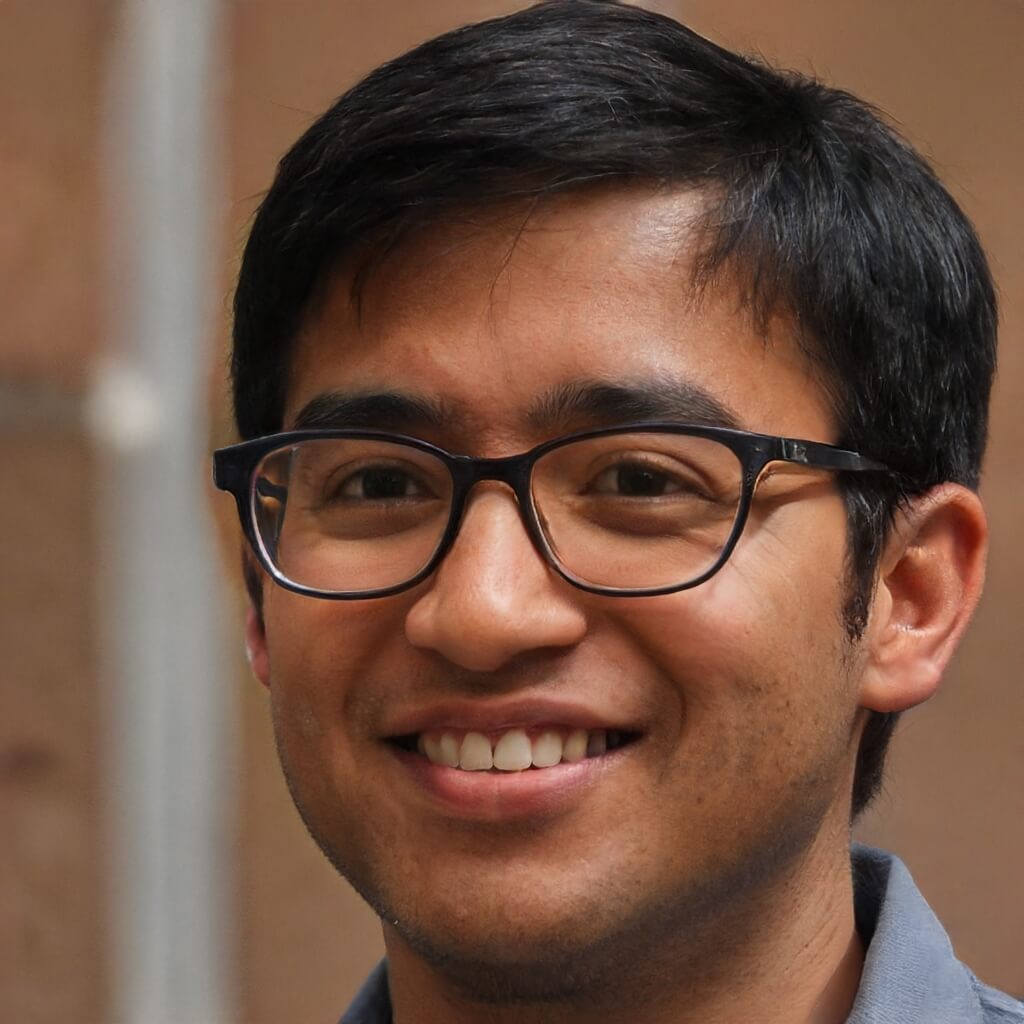 The grammar checking tool exceeds Grammarly! I re-checked some documents that I had checked earlier with Grammarly. I was pleasantly surprised to see such a product from India!
Dinesh Gupta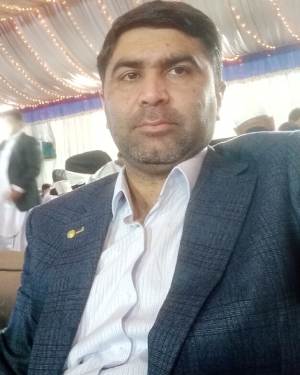 Trinka has awesome features. Advance level of academic writing checker and suggestion are so original. I would highly recommend to others.
Aftab Hussain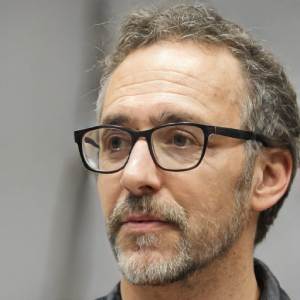 I have tested Trinka and am impressed with its fine capabilities. It did better than the grammar checker I use. Well done! I have told my colleagues in my research lab to use Trinka. Hope it is widely used in academia.
Edith Davies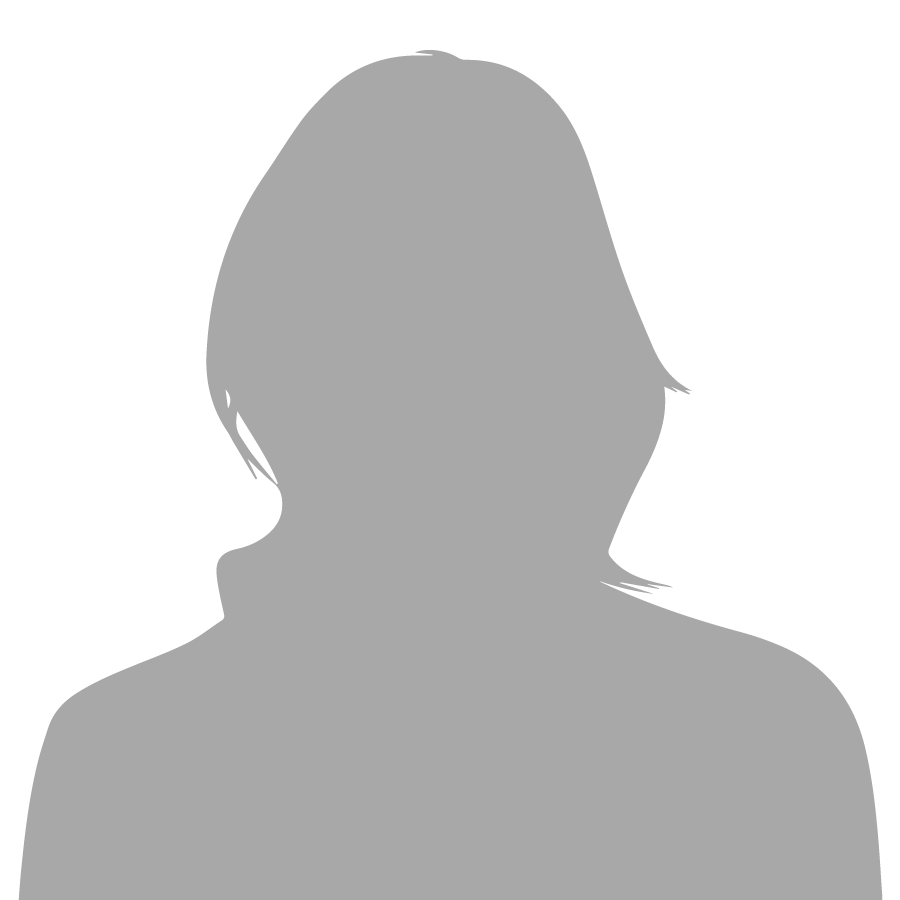 Trinka AI's suggested corrections and feedback astounded me. It is simple to use and extremely beneficial
Noor Al-rishi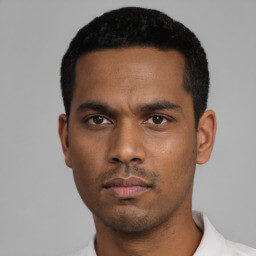 It's been a wonderful experience using Trinka and I almost can't submit any manuscript without re-evaluating with it. In summary, Trinka has been a life-saver.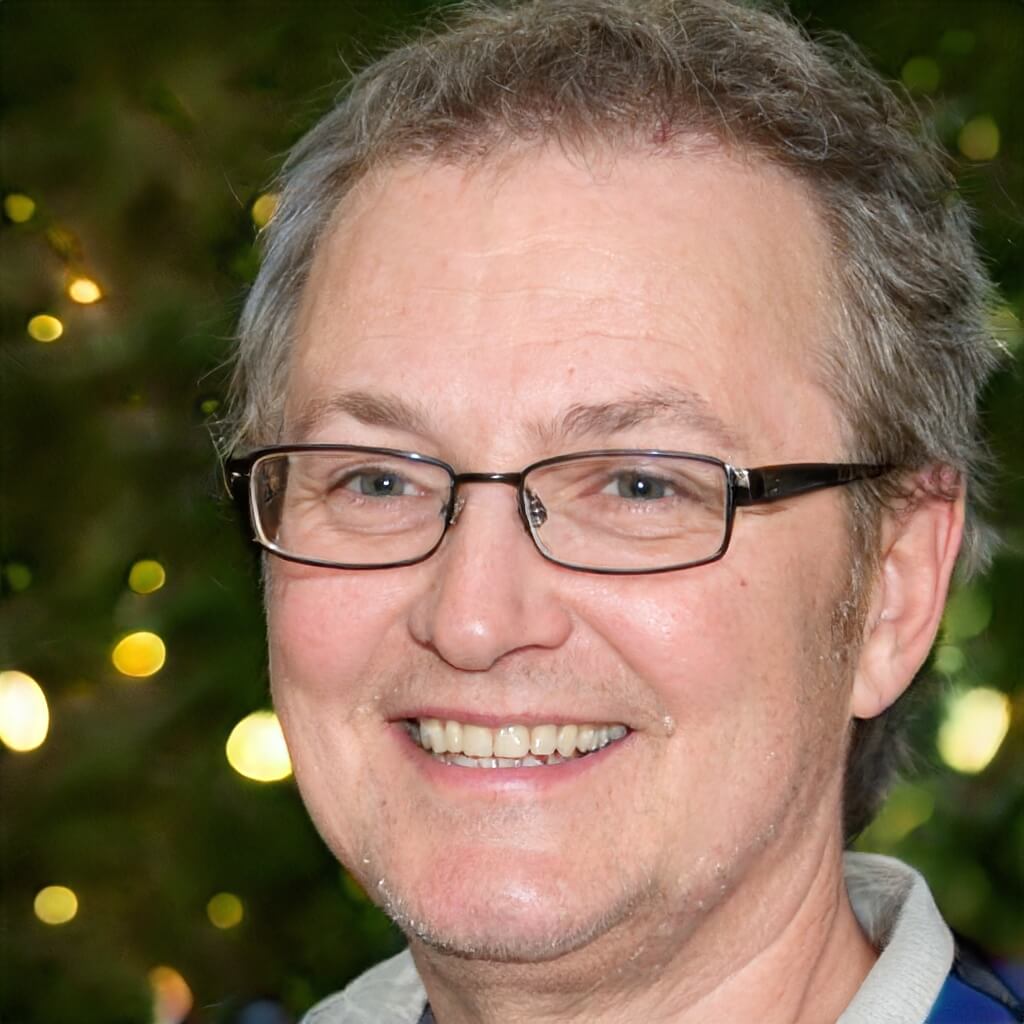 I enjoy using Trinka as a final spot check for my edited documents. It really helps find the few remaining errors that slip through during primary editing. I really like this platform. The thumbs down button is very useful.
Stumpf Curtis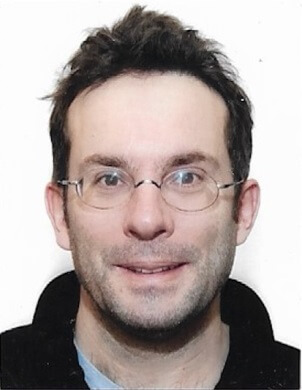 I think Trinka.ai is a very interesting and potentially useful idea, especially for editors/publishers/journals. I found it very useful when I checked my editing work on the platform.
Dyke Gareth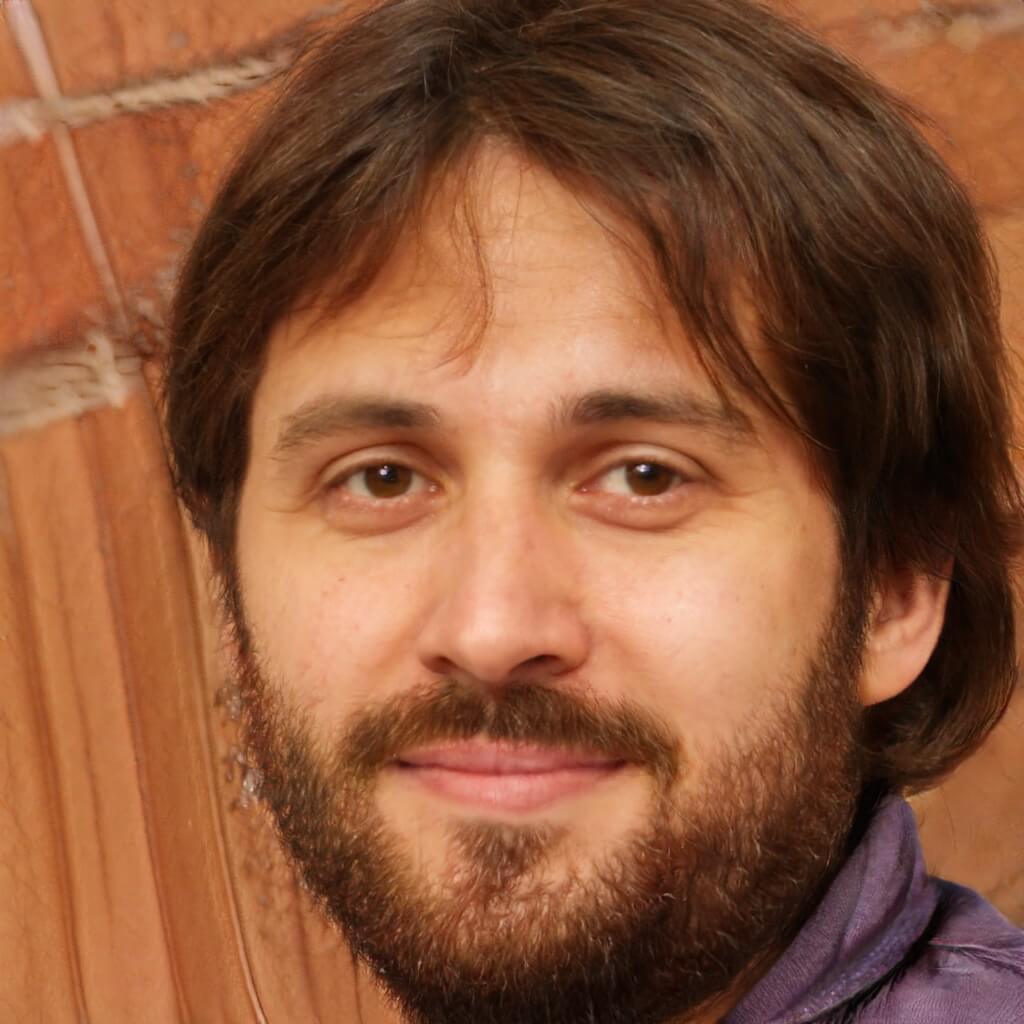 I am happy with the overall performance. I have been using Grammarly for a long while, but when it comes to academic or technical writing, Trinka is definitely a much better option. Academic document settings and auto file edit are my favorite features.
Bhargava Sharma
Trinka has become my go-to tool for grammar corrections. The AI-powered corrections and language enhancements made writing a lot more easier. Now I am able to focus more on research than on writing an error-free document.
Ralph Bailey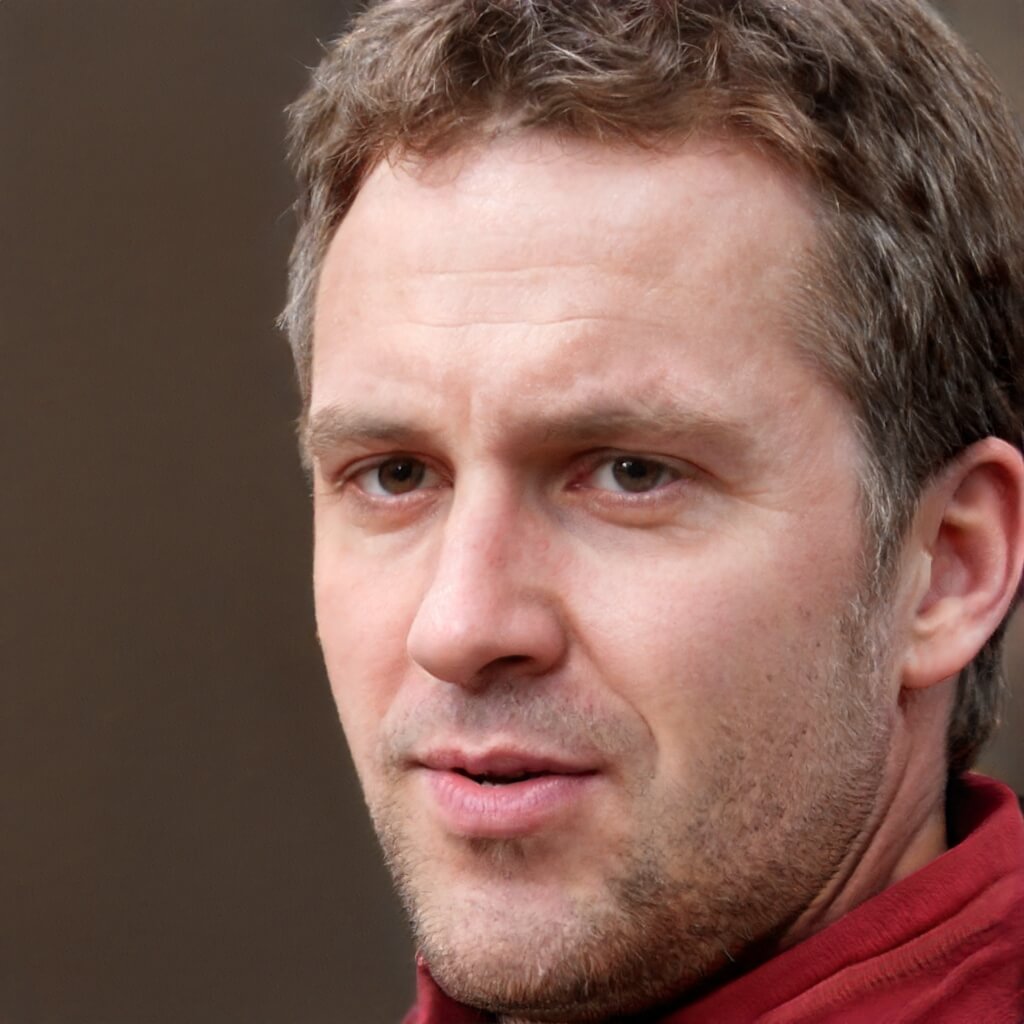 The grammar correction and suggestion based on the AMA style guide is really impressive! Trinka is indeed the best grammar correction tool for medical writing.
Thomas Andres
What are you waiting for?
Frequently asked questions.
Proofreading tools carefully check your text, fixing any spelling, grammar, or punctuation mistakes. This helps you communicate your ideas confidently and without the distraction of errors. Try automated proofreading to enhance your writing significantly.
The quality of the original writing will determine this. A proofreader would be beneficial if you do not speak English and make several complex errors pertaining to logical construction in English. Trinka can fix thousands of grammatical mistakes and complex writing problems. However, AI is limited. If the construction is not logical, it cannot decipher your intended meaning. For those who possess sufficient knowledge of the English language to construct logically correct sentences, Trinka grammar checker can take care of tone, word choice, grammatical constructions, spelling, and a whole lot more.
Trinka's grammar checker can be used on any web browser. It is also available as a browser plug-in for the most popular browsers such as Chrome, Firefox, Safari, and Edge, to help you get grammar corrections on your favourite websites. Trinka is also available on MS Word add-in for premium users.
Use Trinka to check your writing online for free. It is an advanced AI-powered tool that makes your writing clear and easy to understand. With Trinka, you can check your text for everything from minor punctuation errors and typos to nuanced grammatical mistakes and phrasing problems. You can check your grammar for free anywhere on the internet with Trinka's browser plugin as well as in MS Word using the Trinka add-in for Word.
In order to check the grammatical correctness of a sentence, simply paste it in Trinka's spelling and grammar checker . Trinka will thoroughly check the sentence for punctuation, grammar, and vocabulary mistakes.