Looking for more in Writing and Authors ?
Retreats, workshops, classes and funding
Sometimes we need a helping hand with our writing, be it a structured retreat or financial assistance. Here you can find programmes and one-off classes for professionals and novices alike.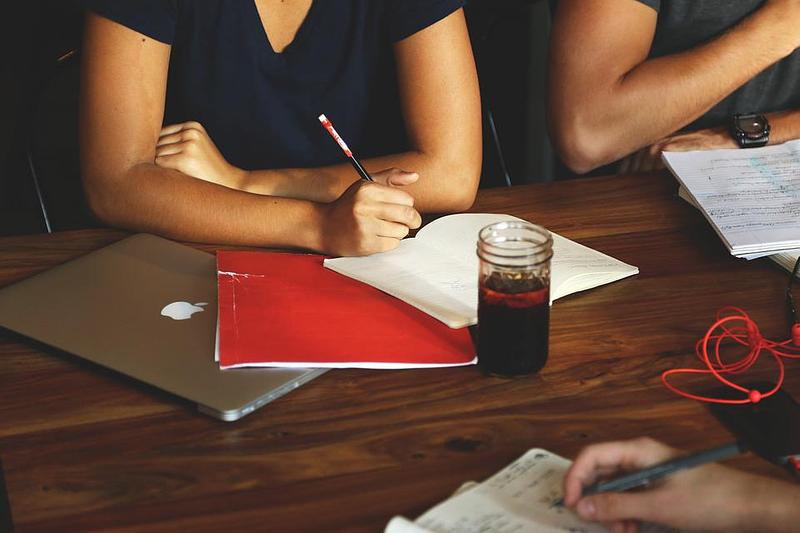 We curate this list but don't run the opportunities listed. This is not a complete list of all the retreats, workshops and classes in Scotland.
You might also want to look into our support programmes for writers; the New Writers Award and Ignite Fellowship .
Due to Coronavirus more retreats and residencies are moving online. We have compiled a list of these here (this will open in a new window) .
Writing retreats and residencies
Regular retreats/residencies, cove park - argyll and bute.
Cove Park offers an annual programme of residencies enables national and international artists, working in all art forms, to undertake research and develop new projects.
Telephone: 01436 850123 Email: [email protected] Find out more
Writers' HQ - Edinburgh and Glasgow - monthly
Spend the day in a room with a bunch of writers, limitless caffeine and no internet. A scoreboard, gold stars, general silliness and supportive competitiveness will help you reach your targets and break you out of your bad habits.
Date: Second Sunday of every month (Edinburgh) or TBC (Glasgow)
Find out more
Angela Locke - Iona
An annual writing retreat is held on Iona, usually in the Argyll Hotel. The course is led by Angela Locke, a writer, poet and Creative Writing tutor. She also occasionally runs creative writing retreats elsewhere in Scotland, visit her website for more details.
Telephone: 017687 79901 Email: [email protected] Find out more
Moniack Mhor Creative Writing Centre - Highlands
Moniack Mhor Creative Writing Centre is located in the Scottish Highlands, just fourteen miles from the city of Inverness. Since 1993 Moniack Mhor has been running creative writing courses tutored by some of the finest authors in the UK and beyond. The centre offers a variety of courses and retreats.
Telephone: +44 (0)1463 741675 Email: [email protected] Find out more
Liminal Residency - rolling deadline
The Liminal Residency is a series of alternative writers' retreats which take place in neglected and unusual spaces. Most ordinary retreats and residencies depend on isolation and the removal of distractions. The Liminal Residency depends on lived experience, random chance and shared adventure. If you're interested in attending a residency, please get in touch with a bit about yourself and your work. You can specify an interest in a particular residency, or make a general application.
Deadline: Rolling Entry free: Free to apply, although you would need to cover your costs of transport, accommodation and food during the residency Find out more
WordPath Scotland
Regular online creative writing programmes and courses from novelists Meaghan Delahunt and Kirsty Gunn.
Email: [email protected] Find out more
Write South West Scotland
Writing courses and accommodation for retreat available in Bridge of Dee (Dumfries and Galloway).
Dalnaglar - near Blairgowrie
A series of writing retreats throughout the year taking place at Dalnaglar Castle near Blairgowrie.
Telephone: 01250 882 303 Email: Find out more
Blackhouse Forest Estate
Accomodation for a writing retreat. Based in the Yarrow Valley, Scottish Borders, Blackhouse Forest Estate is easily accessible from Edinburgh and Glasgow. The Lodge sleeps 10 people with areas both inside and outside for coming together.
Email: [email protected] Telephone: 07867434885
Find out more about Blackhouse Forest Estate
Kalewater Cottage Creative Retreat
Kalewater Cottage Creative Retreat is a purpose-built residency for creative practitioners. It is based in the Scottish Borders and welcomes all writers, translators, academics and creative folks.
Find out more about Kalewater Cottage Creative Retreat
One Off Retreats & Workshops
Inkandescent - the short story for beginners.
An enjoyable creative writing course for beginners, devised and delivered by Justin David. No previous experience needed. Two-hour sessions will be held via Zoom for six weeks, beginning in September and ending in October.
Cost: £200
Find out more about Inkandecent's writing course
Case Closed - Spread the Word and C&W Literary Agency
Case Closed is a free programme of panels, workshops, and resources exploring writing a crime, thriller and/or mystery novel. The programme runs throughout 2023 and is intended for unpublished and unagented writers, with a focus on those from diverse backgrounds.
Find out more about Case Closed
'What can a short story do?' - Victoria Mackenzie
This online 8-week short story writing course will explore a different contemporary short story each week. The course will unpack lots of aspects of writing including point of view, different ways of handling time, risk-taking, creating a world, using dialogue and playing with form. Suitable for writers of all levels.
Dates: Every Tuesday, 6.30pm to 8.30pm, from 24 October to 12 December.
Fee: £250 payable by 30 September 2023. 10% Early Bird Discount for those who sign up before 31 August.
Contact: [email protected]
David Higham Association Open Day
DHA Open Days seek to support writers from underrepresented backgrounds. Ten writers will be invited for a day of free workshops and seminars from authors, editors, and leading industry professionals, alongside an in-depth 1-1 feedback session on their submitted work with a DHA agent.
Applications are now open for those wishing to attend. The Open Day will be held in November 2023.
Entry fee: None Deadline: Friday 1 September
Find out more about the DHA Open Day
Workshops and classes
Regular events, writing groups across scotland.
Scottish Book Trust maintains a list of writing groups throughout Scotland.
Third Thursday Writers - Edinburgh - monthly
Ekphrastic (using visual art as a prompt) writing group, facilitated by Helen Boden, which meets once a month in a different Edinburgh gallery or exhibition. Each two-hour workshop moves between viewing, discussion, writing, and constructive critique. We visit most of the free exhibitions at National Galleries Scotland, and have also formed relationships with Fruitmarket Gallery, City Art Centre, Talbot Rice Gallery and Dovecot Studios. Using specially-devised exercises, we respond to art-forms from a range of mediums – painting, drawing, sculpture, video, installation, print-making . . . and from all historical periods.
This supportive tutored group is suitable for all levels of experience, and meets 10.30am-12.30pm on the third Thursday of each month.
Entry fee: £12 per session
More information: contact [email protected]
Fundamental Conduit - Paisley - fortnightly
Free workshops for all experience levels offering workshops on creative writing, performance and music, encouraging performance of writing backed by live music.
Scottish BPOC Writers Network
A link to the events page of the Scottish BPOC Writers Network, who hold frequent workshops. Please be mindful when booking. These are sessions for Black writers & writers of colour based in Scotland (or who, pre-COVID, would normally be resident in Scotland).
Beyond Form
Offering a mix of workshops and courses in experimental writing.
Entry fee: Various. See website.
Writing courses scheduled throughout the year.
Janis Mackay
Author Janis Mackay runs annual writing courses, please see website for options and prices.
Kelso Writers' Workshop
Writers of various genres and experiences come together to improve their writing skills and reduce social isolation.
Fee: £3 (£2.50 for members)
Find out more about Kelso Writers' Workshop
Other events
Page one mentoring scheme - johnson & alcock.
The Johnson & Alcock Agency are offering an online mentoring programme to underrepresented writers (including - but not limited to - Black, Asian, and minority ethnic candidates, those living outside of London and the South East, people with disabilities, and those from low-income families), with the aim of demystifying their industry.
You can find funding and resources for writers during the Coronavirus pandemic here (this will open in a new window) .
Ongoing Funding
Creative scotland.
Creative Scotland is a public body that supports the arts in Scotland. Individuals, groups or organisations can apply for funding.
The Gaelic Books Council commission grants
The Gaelic Books Council offers assistance to authors who wish to write in Scottish Gaelic. Priority is given to writers who have a publishing agreement in place, as well as to projects that contain a high percentage of Scottish Gaelic content. They support a wide variety of literary genres, and are open to applications in support of digital titles and other formats, as well as traditional printed books.
Scottish Books International: travel fund
This fund has been established by Scottish Books International to support writers who have been invited overseas to promote their work, including trips to festivals, publicity events and more.
Entry fee: Free Find out more
Society of Authors: Grants
The Society of Authors administers a number of grants for writers. Their grants help fund works in progress and support authors in financial difficulty. You have to be a member to apply for some grants.
Royal Literary Fund
The Royal Literary Fund is a benevolent fund for professional published authors; it is funded exclusively by bequests and donations from writers and others who wish to help writers.
While not strictly funding, you can join the Authors' Licensing and Collecting Society for a one-off fee to earn money from published books, contributions (both written and illustrated) to published books, and contributions to regular journals and magazines with an ISSN number.
Poet's Hardship Fund
You can apply for one off payments of up to £50 for poets from this volunteer-run fund.
The Touring Network
The Touring Network is a community of promoters and performers. Funding and information is available. Please see website for eligibility criteria.

30 YEARS OF MONIACK MHOR
Young writers, support for writers, online: guest reader.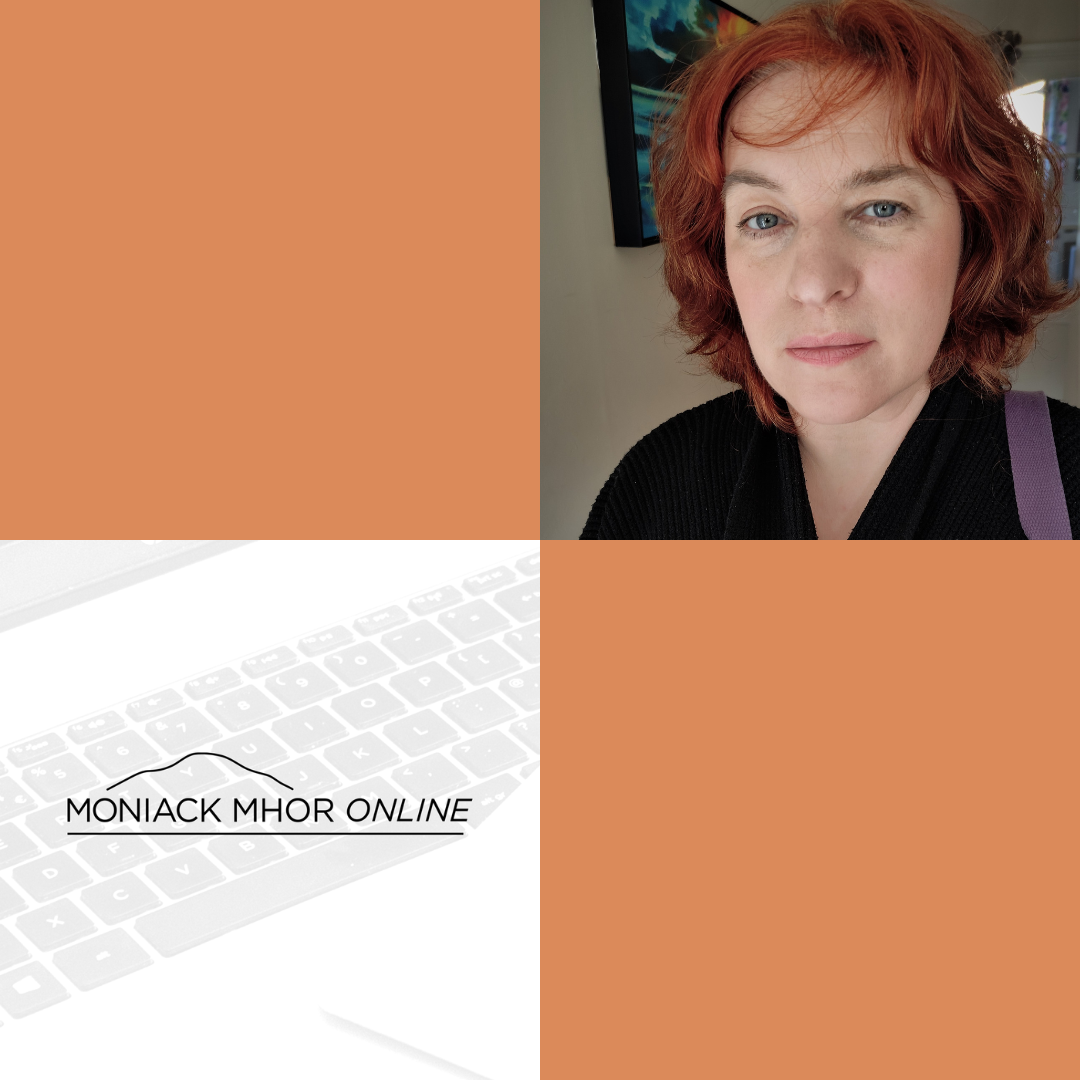 TASTER SESSIONS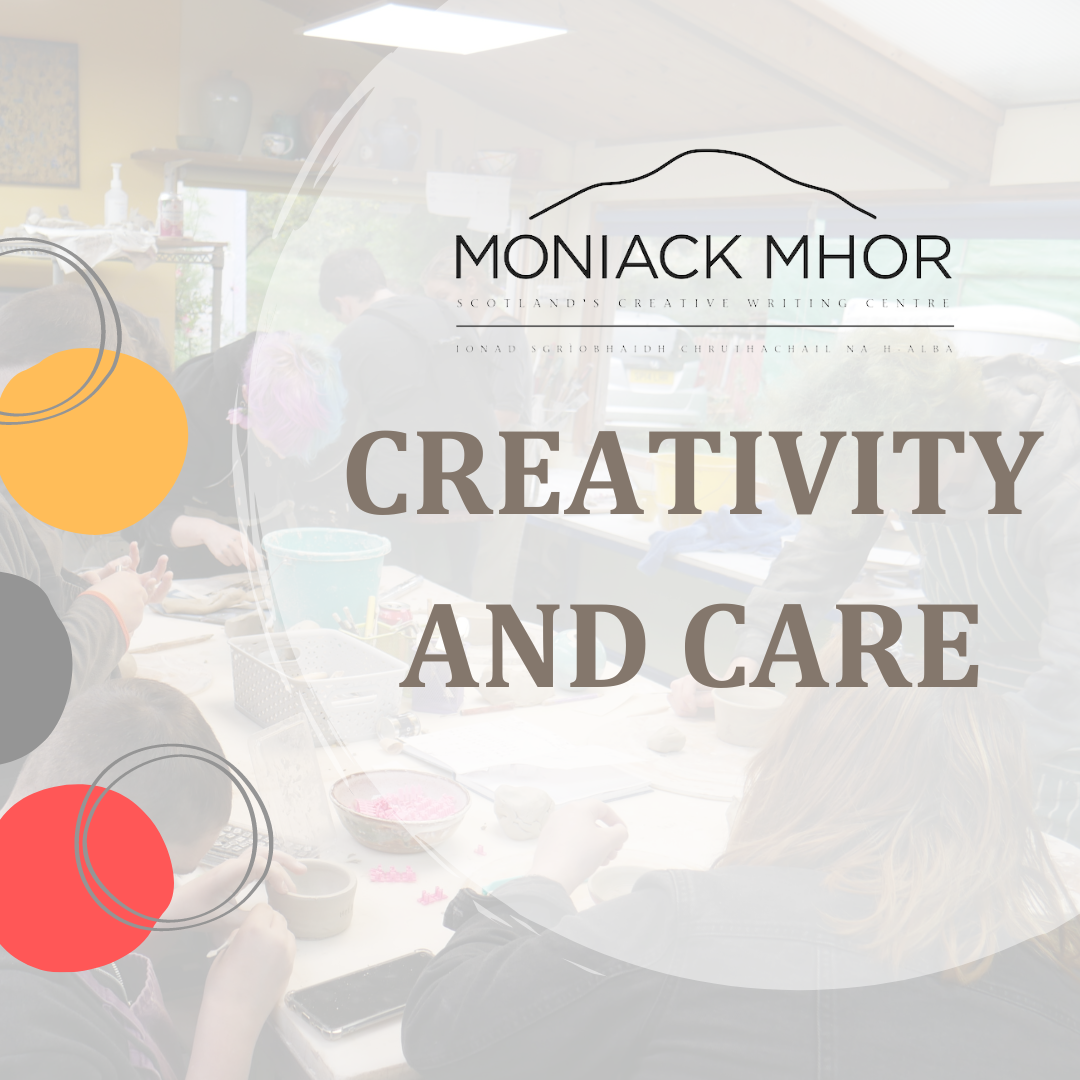 TUTORED RETREAT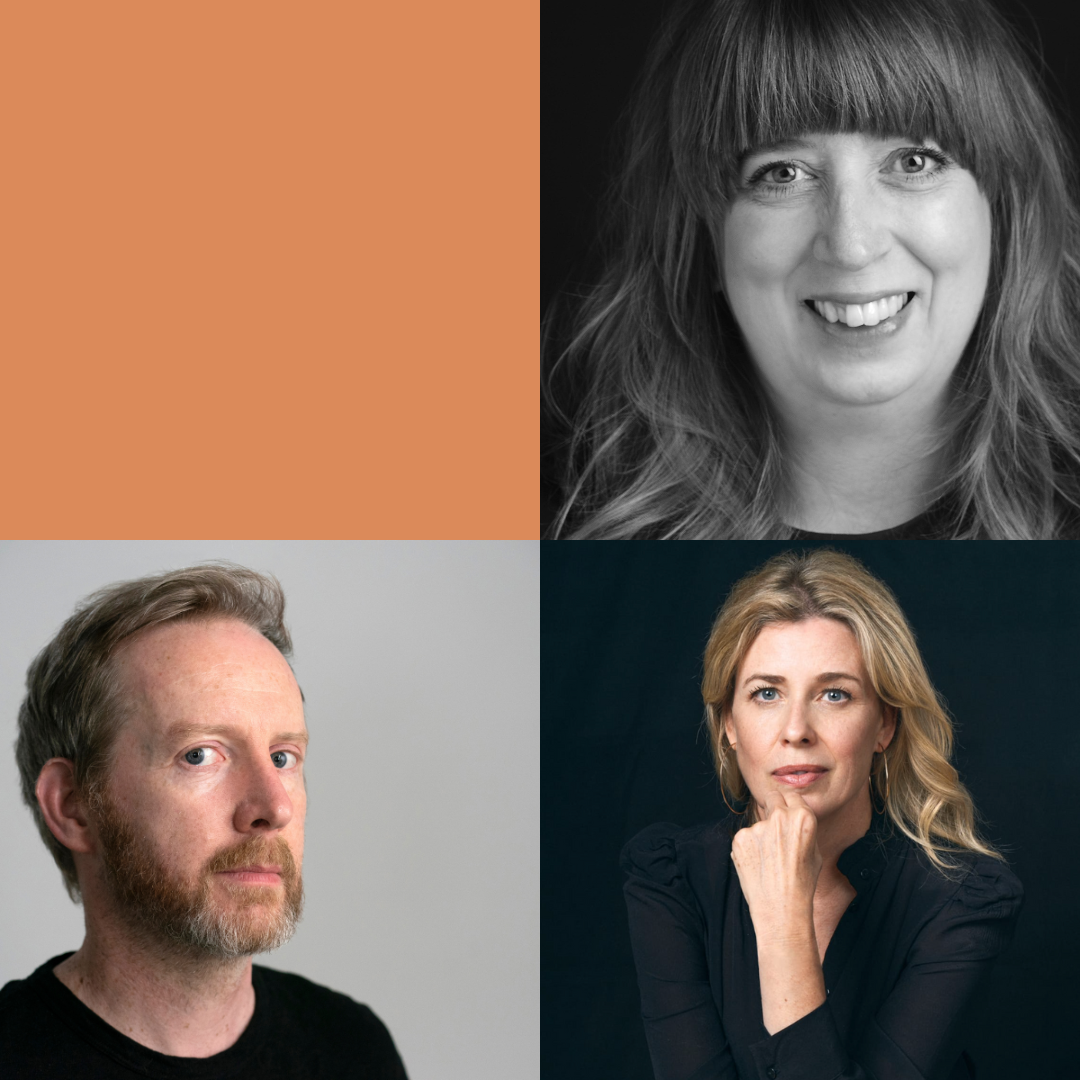 ONLINE: MASTERCLASS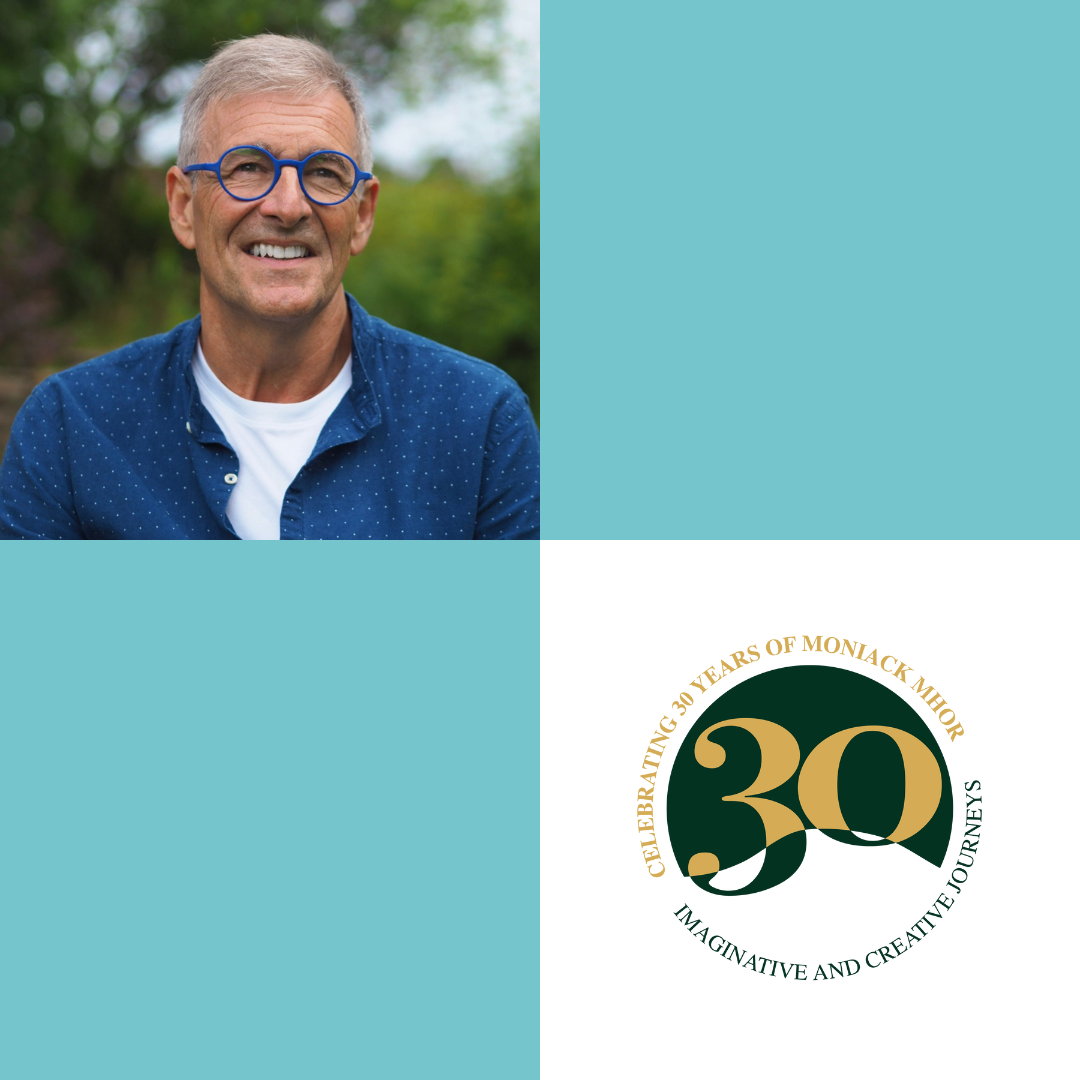 MONIACK FRIENDS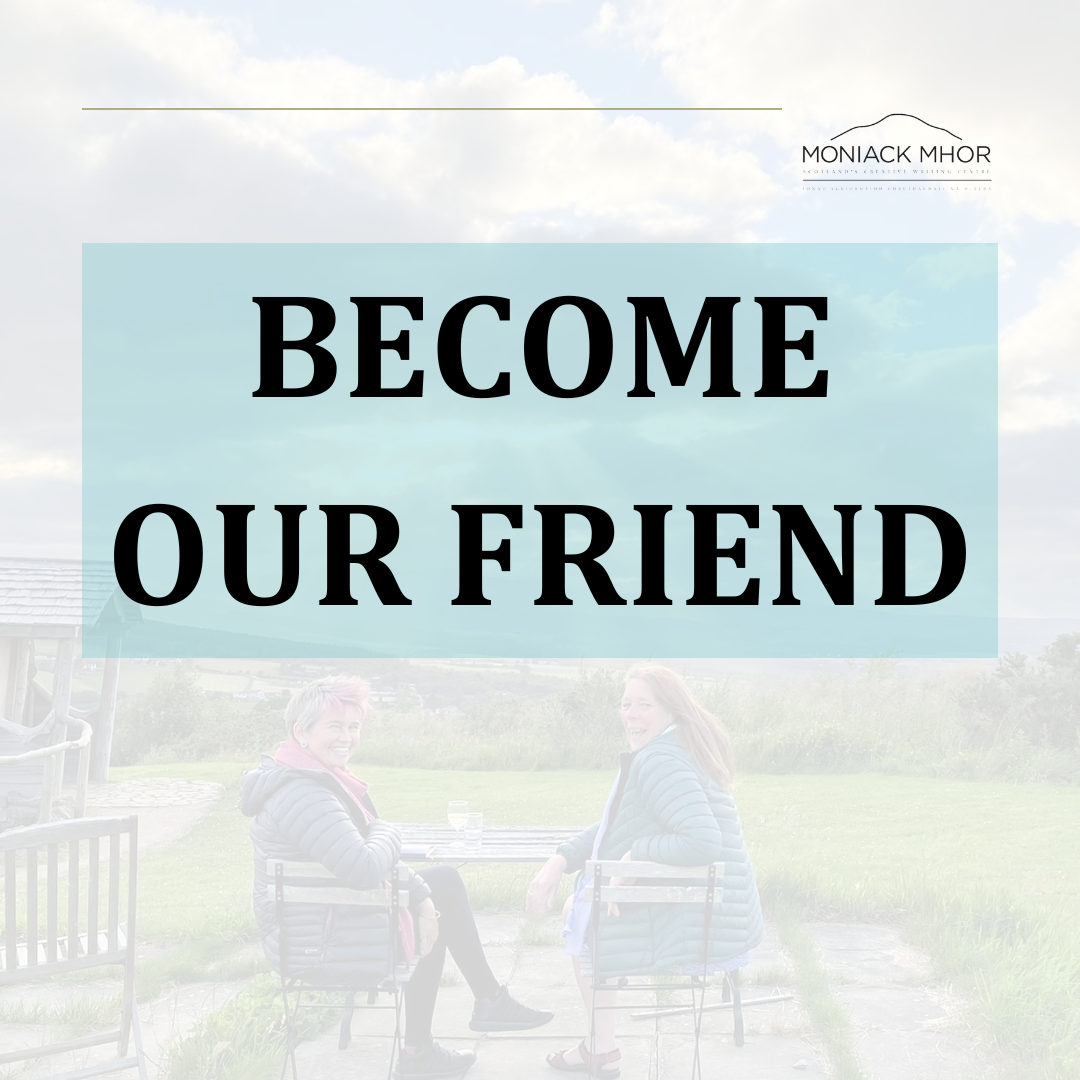 CALL FOR READERS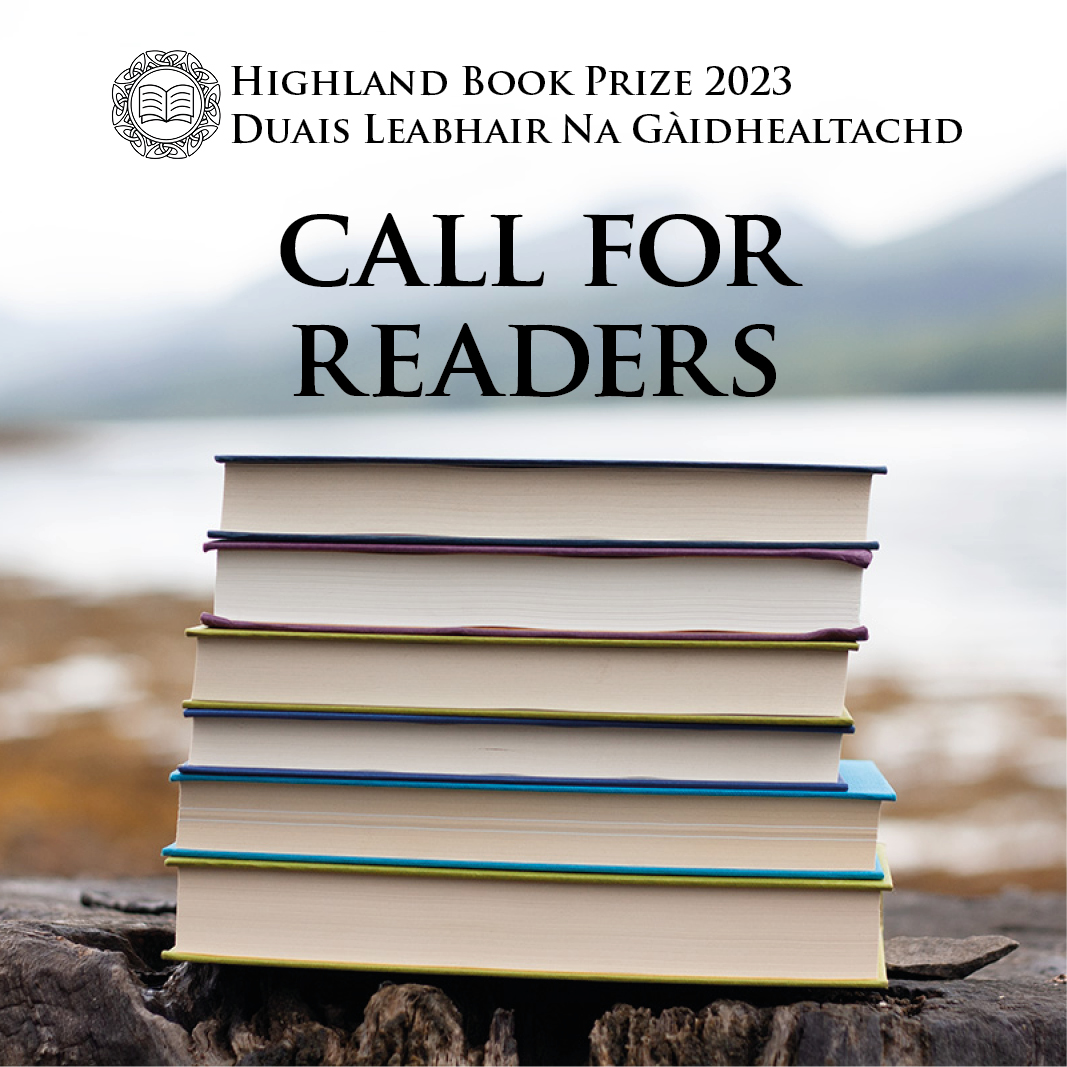 Writers Retreats
Explore amazing places to stay in Scotland
Default Order Random Price (Low to High) Price (High to Low) Rating Featured First Date Old to New Date New to Old
Knoydart House Studio Room with Large Lochside Hot Tub
The Cabin, Skye
Avernish Lodge, Kyle of Lochalsh
RiverBeds Luxury Wee Lodges with Hot Tubs
Tallavey Cottages
Timsgarry Byre
Litua Luxury Self Catering Arisaig Orkney Retreats Kilnbarn Cottage
Orkney Retreats Backaskaill Cottage
Torranbuie Farmhouse
Orkney Retreats Backaskaill Farmhouse
Clickety-Clack Cottage
Mountview Cottage
Waterloo House
Hideaway Lodges – Eorsa Lodge
Hideaway Lodges – Ulva Lodge
Hideaway Lodges – Staffa Lodge
Kingsburgh Boathouse Skye
Craigadam Cottage
Crosple Cottage, Melfort, By Oban
Quarry Cottage, Craigton Cottages
Stables Cottage – Corsewall Estate Holiday Cottages
Garden Cottage – Corsewall Estate Holiday Cottages
Cedar Lodge in Portpatrick
Corsewall Estate Home Farm Cottage
No 1 Bellevue Terrace, Edinburgh
Traigh Cottage
The Invergarry
Tigh Ruaraidh
Cameron Lodge
Brochs of Coigach
Tigh na Bruaich Apartment at Traigh Beach
Ard-Choille Croft
Roshven Boathouse
The Lodge, Inchmurrin Island
The Ben, Inchmurrin Island
Balmaha Apartment, Inchmurrin Island
Balloch Apartment Inchmurrin Island
Boturich Apartment, Inchmurrin Island
Stonehouses Ullapool
Garmoran Square
The Old Laundry Glenfinnan
Birdwatchers Cabin
The Bothy, Dod Mill
Haunn Cottages, Treshnish
Aird Farm Cottages
Lewis Longhouse
The Gypsy Palace
Skye Shepherd Huts
Derryfad Croft
Baillie Scott, Sandford Country Cottages
Coach House, Sandford Cottages
Monkstadt 1745 Steadings – Seven Self – Catering Cottages
North Lodge & River Cabin, Glen Dye Cabins
No4 & No5 Steading Cottages, Glen Dye Cabins
Fishermans Cottage
Shore View Cottage
Railway Cottage Killin Junction
The Old Schoolhouse Morar
Nia Roo Cottage
Waterside Cabin
Osdale Cottages – The Byre
Osdale Cottages – The Farmhouse
Suilven Luxury Pod
Pentland Lodge
Beinn Bhan Lodge with private hot tub
Frances' Sketch Pad with private hot tub
Maclean House
Beinn Loy Lodge
The Old Manse of Monzie
Cottage in the Glen
Cuttieshillock Glen Dye Cabins
Our Reviews
Explore our Trustpilot page to read enthusiastic reviews from satisfied guests who praised the exceptional service and stunning accommodations provided by our trusted cottage owners.
Sign up to our newsletter
I accept the terms and conditions
Amazing Places To Stay
We go off grid, under the radar and above the parapet to showcase amazing places to Stay in Scotland. The very "Best Scottish Cottages", collection of accommodation. The unique, the quirky, the hidden and the divine. One stipulation – simply to be the Best.
Don't have an account? Register
Do you already have an account? Log In
Forgot Password
Please enter your username or email address. You will receive a link to create a new password via email.
Compare listings
No thanks, I'm not interested!
A place to write
Write South West Scotland
Next Taught Course:
Writing in the Dark
23rd October 2023
How our writing retreat works…
Our writing retreat is a cottage that sleeps up to six, in three bedrooms. Writers can book it alone or with friends, self-catering, for £750 a week (that is the price of the whole cottage, not per person).
For larger groups we partner with two local B&Bs and connect our house to the writers' cottage to make accommodation that can easily sleep 12.
On self-catered retreats, you can opt to be entirely self-directed or you can come next door for plot-walks, plot-talks, or plot-snacks with Anstey Harris . Anstey is an experienced novelist & creative writing teacher: she is also a fully qualified biosphere guide and can help you get the most out of your visit, and the most out of your story.
We run catered self-guided retreats, taught retreats and book bootcamps:
Catered self-guided retreats.
Our catered retreats are boutique and only take four writers at a time (five if two people share the twin room). These cost from £750 for five nights' peace and quiet and fabulous food. Anstey Harris is on hand for any plot problems or as a general sounding board.
Taught Retreats
Our taught retreats are from £750 for five nights' tuition, food, and accommodation.
Book Bootcamps
Our book bootcamps are £345 for two nights' accommodation, food, and two solid days of tuition/book-problem-solving. Check our courses for the next one.
Bespoke Writers Retreats
We can also quote a price for bespoke retreats : perhaps you are a group who would like to come away together & have a part-catered, part-self-catering stay. Drop us a line with any questions or suggestions.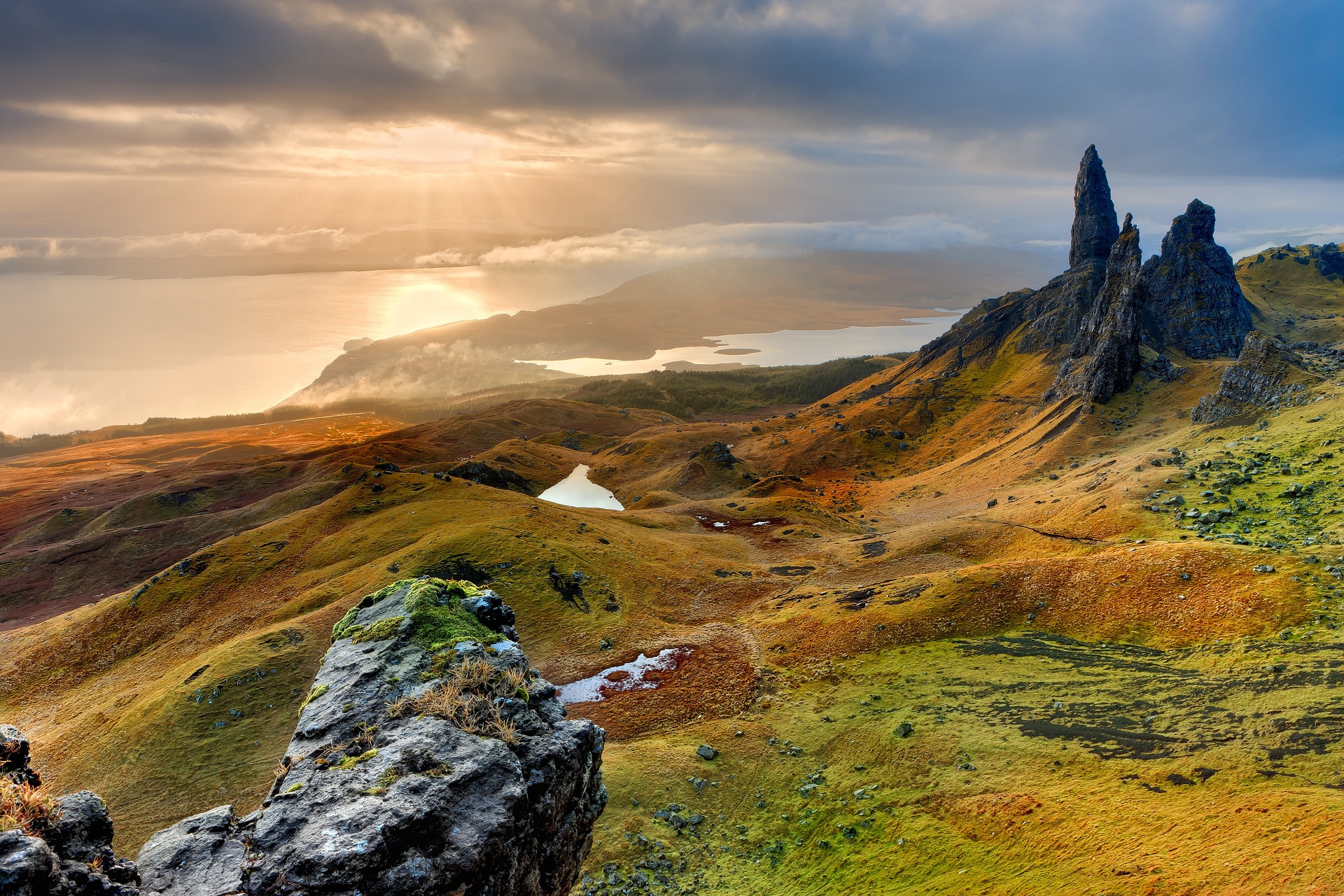 GO AND WRITE!
Writing retreats for the wandering soul.
Scotland 2022
GO AND WRITE!  SCOTLAND 2022
September 11-22, 2022
Originally planned for 2020, then rescheduled for 2021, we were finally able to host our great (and patient!) group of writers in Scotland in September 2022. We spent six nights at Lunga House castle in Lochgilphead and five nights at the Apex Grassmarket Hotel in the heart of Edinburgh, the world's first UNESCO City of Literature.
LUNGA HOUSE, Lochgilphead
Lunga House, the "small castle with a big heart," saw Iain tending the fires in the hearths each day, a variety of fresh-made suppers with a hearty breakfast each morning, and plenty of places to stretch out and do some writing, reading, chatting, or daydreaming on fine fall days.
Our day trip to the fabled Isle of Mull  started with a tour of the Duart Castle, tended by the McLean families, followed by a visit to the fishing port of Tobermory ( Tobar Mhoire— Well of Mary), where we wandered the town to shop and grab lunch. Then we were off to the beautiful Calgary Beach for a walk in the sand before returning to Lunga for the night.
We kept the touring portion of this trip light by design, at the request of the original group of participants for the 2020 trip. This structure gave us a sense of what Scotland is all about while allowing more time to focus on writing on the castle grounds or in the nearby area.
LOCH LOMOND AND THE TROSSACHS NATIONAL PARK
On our seventh day in Scotland, we said goodbye to Lunga House and boarded our coach to travel in comfort toward Edinburgh. Along the way, we visited the bonny banks of Loch Lomond and the Trossachs and saw for ourselves how the grandeur and history of the country could inspire an entire literary movement.
Edinburgh is a traveler's dream, especially if you're a writer. We stayed at the Apex Grassmarket Hotel in rooms with a castle view, immersed in the historic Grassmarket area and moments away from the famous Royal Mile. 
It just so happened that, a few days before we arrived in Scotland, Queen Elizabeth passed away, and her funeral was held while we were in Edinburgh. Because we were unsure which establishments would be open that day, we rented the Wee Pub (known as the smallest pub in Scotland) and held what Gerard dubbed an Irish wake for an English Queen in a Scottish pub. It was an intimate afternoon of singing and readings, with the funeral coverage running silently on the television in the background.
The emphasis on this leg of the retreat was for each participant to find their own inspiration for writing. With plenty of coffee-houses, pubs, green spaces, restaurants, and countless wonderful places there for the taking, Edinburgh offered several places to settle in to write. We ended the retreat with a group supper and an evening of song and readings before saying goodbye.
Kalewater Cottage A Creative Retreat in the Scottish Borders
Welcome to Kalewater Cottage
01573 440779 | kalewatercottage@ gmail.com
ABOUT Caroline Young
Crazy Old Ladies: The Story of Hag Horror
FashionQuake: The Most Disruptive Moments in Fashion 
Kitted Out: Style and youth culture in the Second World War
Living with coco chanel
Style Tribes
What Coco Chanel Can Teach You About Fashion
Roman Holiday
Tartan and Tweed
The Colour of Fashion
Hitchcock's Heroines
Classic Hollywood Style
In the press
Talks and events
writers' retreat
Do you love the idea of escaping to a beautiful country house in Scotland, where you can focus completely on writing and be provided with delicious, healthy food at the same time? Then our Wellbeing for Writers Retreat could be perfect for you!
You don't have to be working on a novel or a piece of non-fiction; this retreat is for writers of all sorts – perhaps you have a paper to work on for work or Uni, or you're a blogger who wants some time to focus on creating more content? Our retreats are tailored to perfectly suit writers, providing everything you need to help you find inspiration.
We believe our 'no talking' rule each morning allows you to immerse yourself completely in your work. There will also be time to attend optional workshops and discussions on topics like how to get published or how to deal with writer's block, as well as finding inspiration through going for walks in the beautiful surrounding countryside. And there will be the opportunity to receive professional advice on your writing, and/or a personal nutritional consultation to find out how your diet can play a part in your creativity, should you wish to, too.
We'll fuel your writing with healthy, predominantly planted-based food, endless supplies of coffee and tea, as well as snacks and perhaps an afternoon slice of cake to enjoy. We'll hold discussions on the Friday and Saturday night where you can choose whether you wish to share your writing, or just relax with a glass of wine. We know that it can sometimes be stressful to share your work or to speak in front of a group, so there's no pressure to do so. These retreats are designed for you, shaped to fit with whatever you feel comfortable with.
Accommodation and costs
Our stunning retreat is held in a beautiful house near Loch Leven in Fife and it's absolutely perfect for writers. There are so many quiet spaces, nooks and crannies where you'll be able to set up your laptop and work away in peace and quiet. There is a beautiful garden with tables for sitting to enjoy the views, and a large, modern kitchen and living room for writerly discussions over lunch and dinner.
We have a range of accommodation available to suit every budget. Costs start from £225 per person, that's for the full weekend and includes all meals and activities.
We'll be updating the dates of our retreats once we have a clearer idea from the Scottish Government as when we can have indoor gatherings.
Ready to go?
To receive more information on full costs, the itinerary for the retreat and a booking form, simply email me: [email protected]
We are Caroline Young and Ruth Lewis Robertson, and we're both based in Edinburgh, Scotland.
Caroline is a successful writer who has published a number of books on fashion, film and youth culture. She is currently working on her first novel.
Ruth is a Nutritional Therapist, founder of New You Nutrition & Wellbeing and a keen blogger.
© 2023
Theme by Anders Norén — Up ↑
Murphy Writing of Stockton University

Other Events
Event History
About Murphy Writing
Testimonials
Code of Conduct
Resources for Writers
Challenges for the Delusional
Professional Development
Recent Posts
Writing Tips

Accommodations
Join our email list.

Get Away To Write - Scotland ▼
10th annual international writing retreat.
Are you a writer who loves to travel? Join us this summer in the vibrant university city of Dundee, Scotland to immerse yourself in a supportive week-long writing experience that will energize and inspire you. Enjoy encouraging workshops, plentiful writing time, readings by local writers and excursions to Edinburgh, the coast and more.
Get away to write + be inspired
Advance your craft and energize your writing in supportive workshops
Explore Scotland and its spectacular culture and landscape
Enjoy an encouraging community and socialize with local writers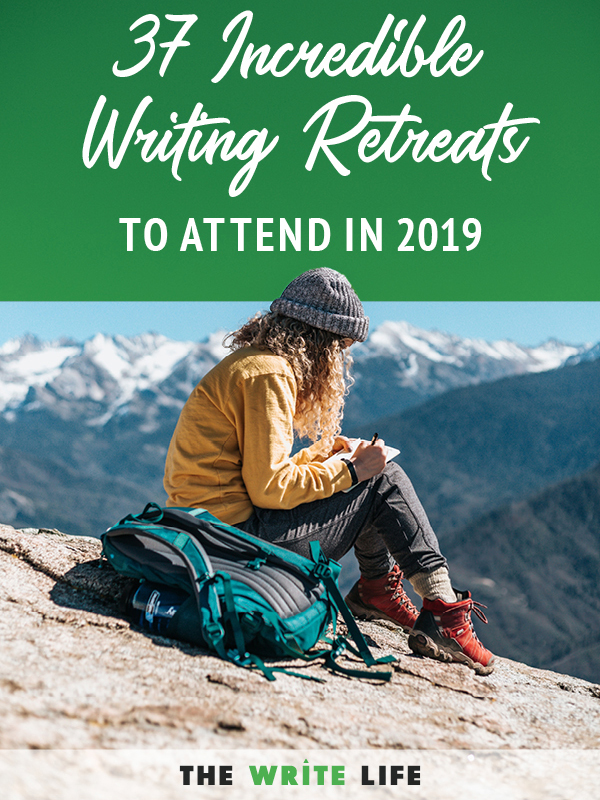 You will take up residence on the University of Dundee's campus in a comfortable single room with a private bath. Your accommodations are only a short walk from the city center which offers a thriving cultural scene and all the perks of city life. Formerly a seafaring community, Dundee offers a rich history dating back to the 12th century. This summer, experience living in a place where you can reconnect with yourself and your writing. Your writing will thank you.
This writing vacation is brought to you by Murphy Writing of Stockton University. Led by award-winning author Peter Murphy, the retreat will offer challenging and supportive workshops, readings by local writers and time to soak up the atmosphere. Peter has led hundreds of workshops and retreats for writers and teachers. His unique prompts and insightful feedback have helped thousands find voice and direction. Whether you plan to begin new material or continue an ongoing project, you will return home from this unique adventure energized, with a substantial body of fresh writing and ideas on how to develop it.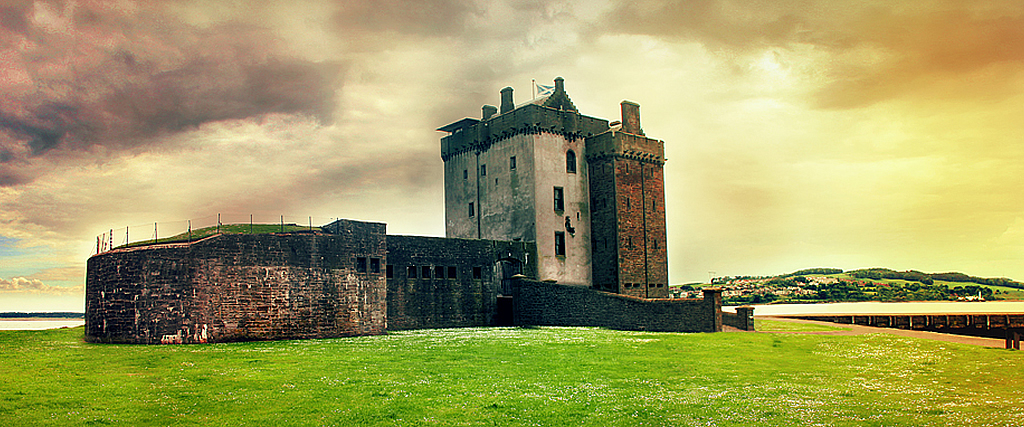 August 1-9, 2019 Dundee, Scotland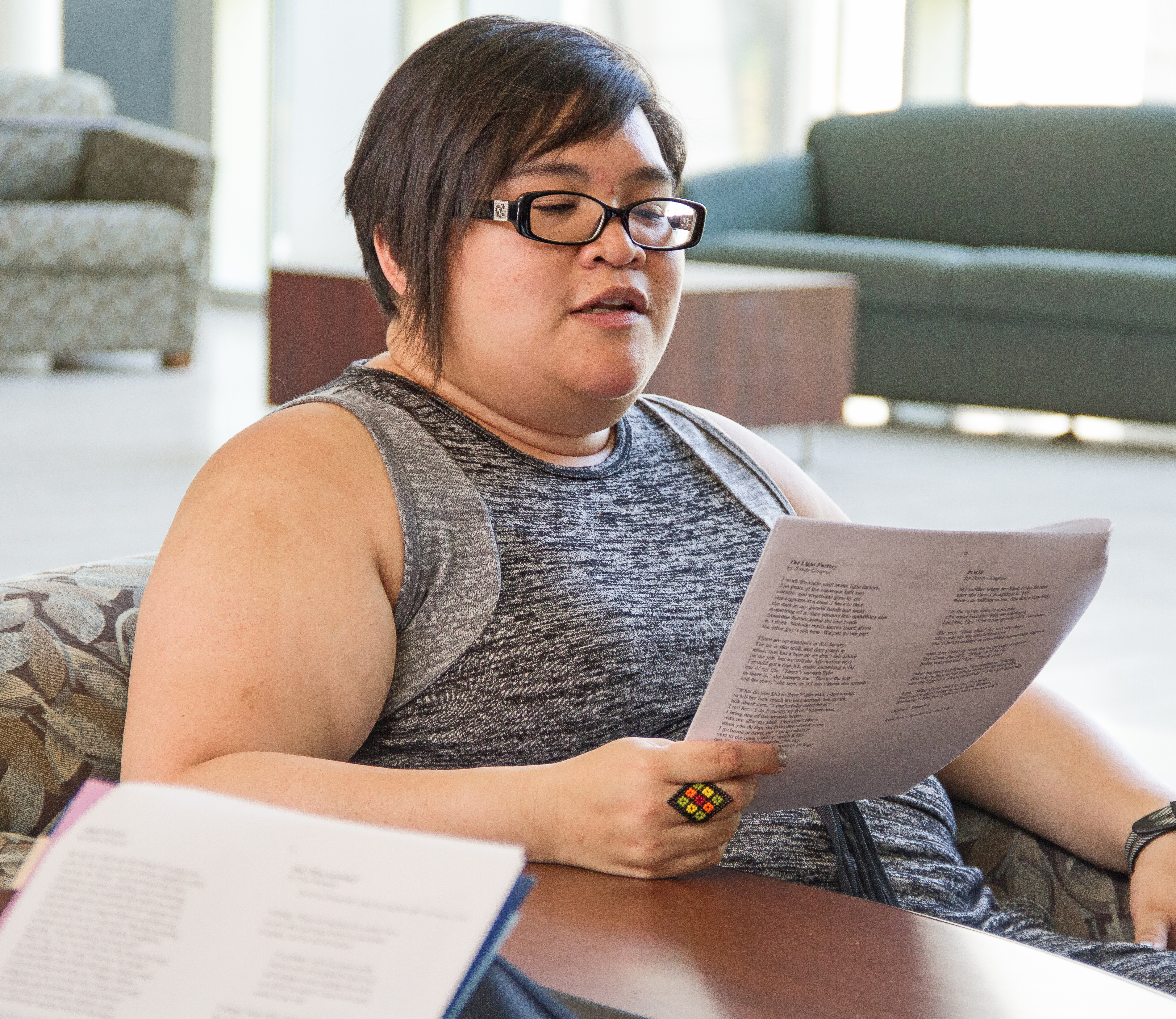 Peter's assignments will challenge you to stretch your imagination and produce new work that will surprise and please you. They are designed to be effective whether you are starting a new poem or prose piece, or working on a long-term project such as a novel, chapbook, memoir or other nonfiction manuscript. In fact, last year, Diode Editions published  More Challenges for the Delusional,  which features Peter's prompts with an anthology of the writing they inspired. It includes work by Kim Addonizio, Tony Hoagland, Dorianne Laux and Pulitzer Prize winner Stephen Dunn.
While different genres have different demands, Peter has found that fiction writers, nonfiction writers and poets can learn much about their own craft by working together in a mixed-genre workshop. For example, playing with dialogue, setting and point of view can make a poem more surprising and meaningful. Paying attention to compression, rhythm and sound can make a work of prose stronger and more credible.
"The relaxed but well-structured workshop was the key to a superb experience. Peter makes you feel comfortable to write freely, to reflect and to acquaint yourself with your surroundings."
~  Maria Luisa, Rose Valley, PA
Feedback sessions
Three times during the week, you will participate in supportive feedback sessions. You will have the opportunity to share your new writing, reflect on what you wrote, get responses on what worked well and receive suggestions for strengthening the next draft. You will have one feedback session with each of our faculty–Peter E. Murphy, Roberta Clipper and Christine E. Salvatore. ( Bios below. )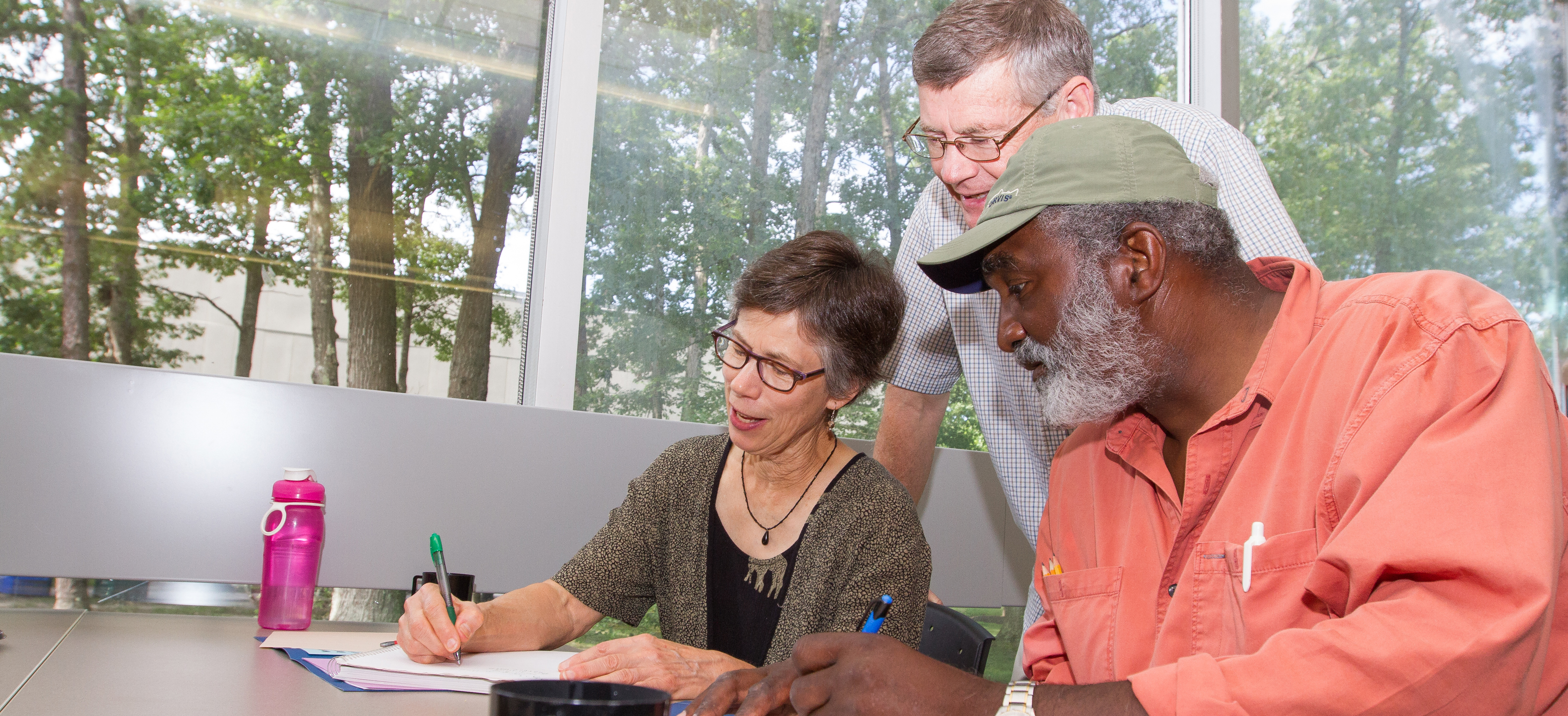 Bonus session – Freelancing Feature Stories
Juliet Fletcher, a former journalist with more than a decade of experience, will lead a special session, "Freelancing Feature Stories," focusing on travel writing that will help you turn your Get Away to Write – Scotland experience into a publishable article. ( Bio below. )
One-on-one Tutorials (Optional)
If you are looking for more feedback on your writing, you can add on a tutorial, which will offer a constructive critique on a work in progress. These  one-on-one sessions  will last 40 minutes and you may request general feedback or seek assistance on a specific question or problem you are having. Led by: Roberta Clipper for prose (memoir, nonfiction and fiction) and Christine E. Salvatore for poetry.  Limited quantity of one-on-one tutorials available.
You and your tutor will select a mutually convenient time during the week.
No need to send your writing ahead of time; the tutors are experienced at providing constructive and supportive feedback in the time allotted.
You may choose to bring something you wrote before the retreat or something you write during the week.
Prepare for your tutorial by bringing two copies of a printed sample of your writing that is representative of a larger problem you are facing. For example, your challenge might have to do with plotting, point of view, tone or writing dialogue. The piece of work (or excerpt) you bring should be no more than 1,000 words so your tutor can offer you constructive advice within the 40-minute time period. In lieu of a writing sample, you may bring questions and concerns about your work or broader questions about writing and publishing.
See tutor bios below.
Mornings will be devoted to the workshop, which includes guided discussions, freewriting and feedback sessions. Afternoons and evenings are free for you to use as you wish:
Write to your heart's content.
Delve into Dundee's rich legacy of kings and queens, adventurers and inventors by visiting its museums, historic buildings and monuments.
Get your shopping fix in Dundee's shops, boutiques and markets.
Visit nearby St. Andrews, the seaside town famous for its Scottish links golf course, which also has the battered ruins of a medieval castle and a quaint city center with an aquarium.
Explore the unspoiled countryside—Highlands northward, borderlands southward—woven in history, tradition and culture.
SAMPLE DAILY SCHEDULE
View the full schedule  (pdf). .
"I thought the feedback would be the most valuable part of the workshop, but actually it was the prompts and the new material they led me to write. I accomplished everything I set out to do and devised a plan for finishing my manuscript. I feel freed—thank you!"
~ Terri, Philadelphia, PA
Workshop Leader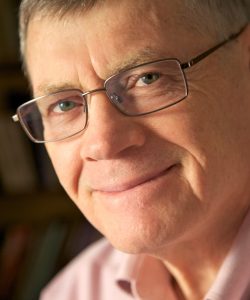 Feedback Session + Tutorial Leader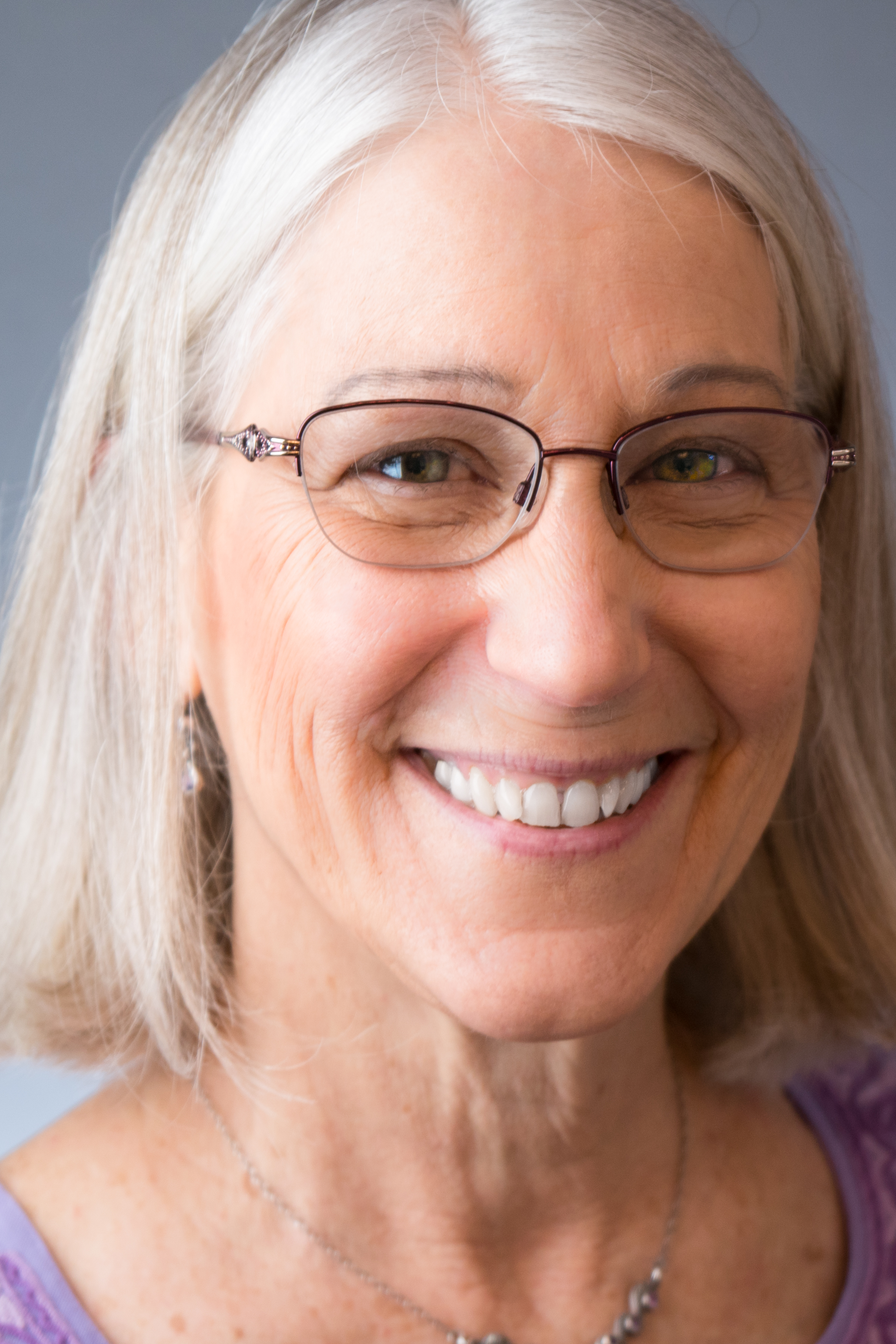 FEEDBACK SESSION + TUTORIAL LEADER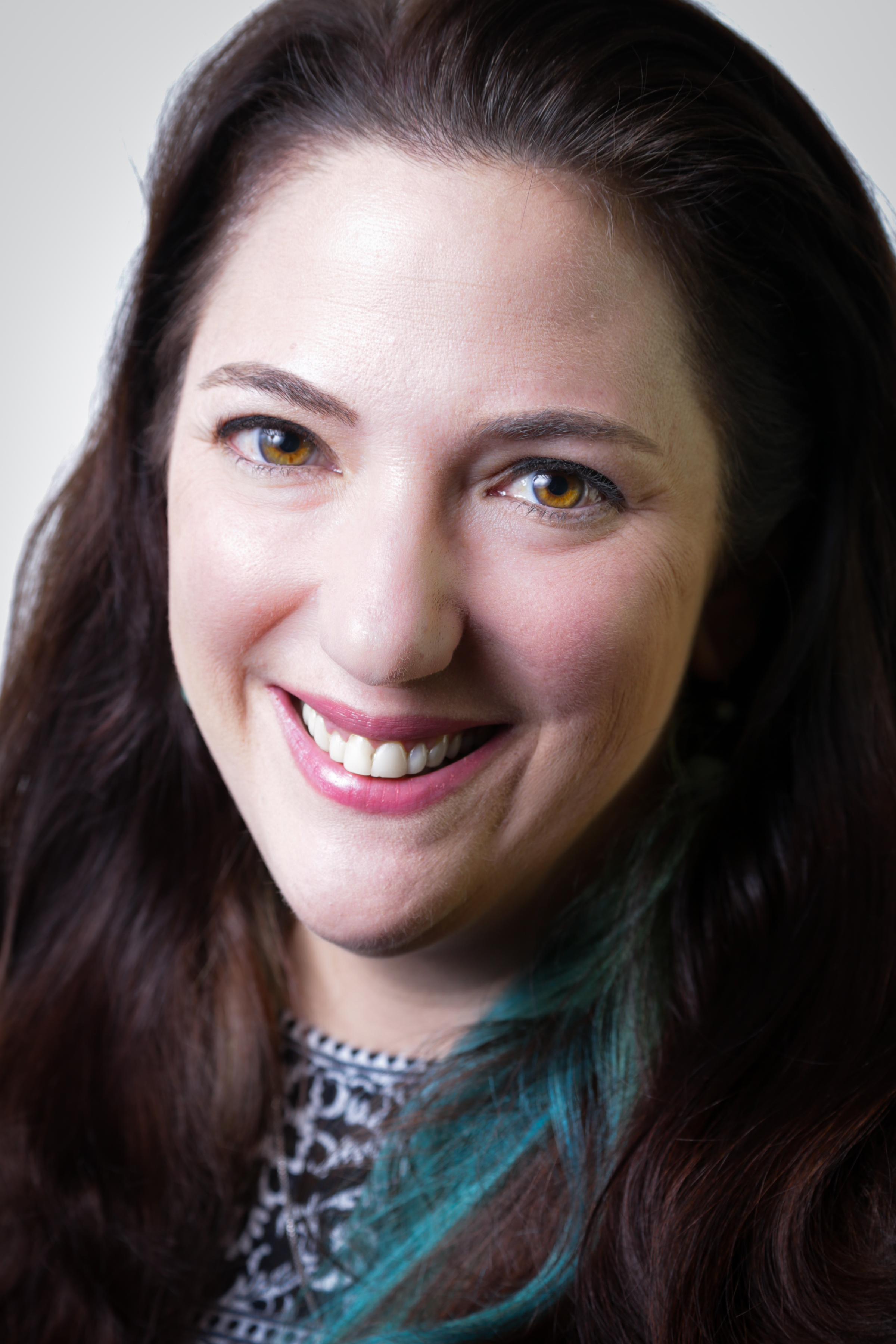 Cultural Liaison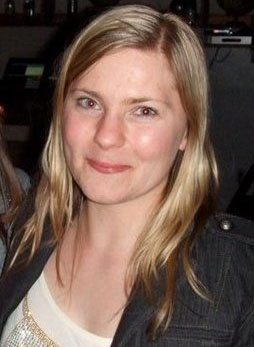 Special Guests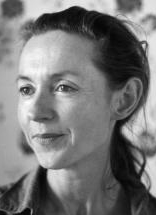 Kirsty Gunn will be one of our Special Guests, joining us for a reading and lunch during the retreat. Kirsty is the author of ten books of fiction and nonfiction including the acclaimed Rain , which won a London Arts Board Literature Award and was made into a movie; The Boy and the Sea , winner of the Sundial Scottish Arts Council Book of the Year Award; The Keepsake; Featherstone; The Big Music  and most recently, Caroline's Bikini , published in January, 2019. Born in New Zealand, Kirsty lives in London and Scotland and is Professor of Writing Practice and Study at the University of Dundee where she directs the writing program. 

In the country popularized by the film Braveheart , medieval writers argued for independence and self-rule as far back as 1320. You will follow trails of scholars and the trains of thought that have inspired classic authors like Sir Walter Scott; modern storytellers like Alexander McCall-Smith, Ian Rankin and J.K. Rowling; and poets like Carol Ann Duffy, the U.K.'s poet laureate.
Scotland gave the world an Enlightenment, an international fringe festival of the avant-garde and some of the strongest voices in contemporary literature. From the modern to the ancient, the mountains to the sea, Scotland offers room for adventure, contemplation and awe.
Did you know?
The Scots invented the bicycle, the telephone, the TV and radar.
J.K. Rowling wrote much of the first Harry Potter book in the back room of an Edinburgh coffee shop overlooking the town's castle.
The first ship to sail to Antarctica was built in Dundee Harbor.
Dundee has been recognized as having more hours of sunshine, the purest air quality and more green spaces than any other Scottish city. You will enjoy long, bright days and can expect 15 hours of daylight, as the sun won't set until 9:30 pm. The weather tends to be cooler and damper than the typical muggy Mid-Atlantic summer, and it's always refreshing.

ACTIVITIES + EXCURSIONS
You will participate in a number of cultural activities and excursions which will help you develop a sense of the place where you will be writing for the week. Together, we will head beyond the well-worn tourist path and get to know the real Scotland. While none of our outings will be extreme, they will involve walking and moderate physical activity.
Cultural Liaison Juliet Fletcher will enrich your experience, acting as your local guide. She will guide some of the tours and will be available most mornings to answer your cultural and travel questions.  See her bio .
Walking Tour of Campus + Dundee
We will show you around town and share some cultural and historical highlights that will help you develop a sense of place so you can navigate the university and its surroundings like a native. 
Excursion to Dundee Law, BROUGHTY CASTLE + the coastal town of Arbroath
Our private bus will take us to Dundee Law to enjoy the panoramic view of the city and the North Sea. From there, we will head to Broughty Castle and Museum, where you will discover the rich history of the people, the environment and the wildlife of the Scottish coast. Then, we will take a scenic drive to the coastal town of Arbroath where you will have free time to shop, write and walk by the sea before heading to dinner. We recommend The Golden Haddock where you can indulge in a true Scottish delicacy, Arbroath Smokies, or enjoy traditional fish and chips.
Writing Workshop at the V+A Dundee
One morning workshop session will be held at the V+A (Victoria and Albert) Dundee, one of the world's leading museums of art and design. Peter will offer short writing prompts as he leads a personal tour of several exhibits. Afterwards, you'll have time to eat lunch, write, relax and continue exploring the museum.
Excursion to Edinburgh
After traveling to Edinburgh, we will embark on the Edinburgh Literary Pub Tour. Professional actors will bring the artistic history of Scotland to life as we visit the Old Town pubs once frequented by Robert Burns, Sir Walter Scott and other Scottish literary legends. Then you will have free time to explore the city on your own or with your fellow participants. Enjoy the free public exhibitions at the National Library of Scotland or sip a latte at The Elephant House coffee shop, where J.K. Rowling wrote her famous first novel. You can take the tour at Edinburgh Castle, shop on the famous Royal Mile or enjoy a play or performance as part of the Edinburgh Festival Fringe.

SPECIAL GUEST SESSION
We are pleased to announce that writers Kirsty Gunn and Eddie Small will be our special guests, joining us for lunch and a reading during the retreat.  See their bios .
"Thank you. You did a great job in putting together a week well balanced in writing, workshopping and touring, but what made it really stand out was our involvement with the locals as we became part of the culture and experienced it from the inside."
~ Pat, Allendale, NJ 
Each apartment has 6 en-suite bedrooms and a shared eat-in kitchen with a sitting area.
You will have your own bedroom with a twin bed, private bathroom and a writing desk.
Bed linens and towels will be provided, but there will not be a daily housekeeping service.
Your kitchen will be equipped with a stove, refrigerator, microwave and tea kettle. Crockery, cutlery, cooking pots and utensils will also be supplied.
Wi-fi internet access is available throughout the campus, and you will be able to use the University's coin operated laundry and computer labs.
If you would like to bring a spouse, significant other, friend or family member, these non-participating guests are welcome to join you in an adjacent single room in your apartment and attend all activities other than workshops.
While you can find traditional Scottish dishes like Haggis on menus, it is primarily ordered by tourists. During the trip you'll be pleased with the variety and quality of Modern British cuisine which uses locally sourced, fresh ingredients.
In addition to celebrating the opening and closing of the program at a highly regarded local restaurant, we will dine together for morning coffee breaks and lunches. You will have a variety of choices, including vegetarian options, and will be able to indicate dietary restrictions on the registration form.
For other meals, you can sample some of the dozens of restaurants, coffee shops, markets and pubs within walking distance of campus. There are a number of inexpensive options on Nethergate and Westport streets where you can enjoy a meal for about $10. Throughout the program, we will provide the opportunity to connect with others and dine together. Should you wish to prepare food, you can use the fully equipped kitchen in your apartment.
"The program couldn't have been better. I especially enjoyed the feedback sessions, with their warm atmosphere and an environment of trust which helped us listen to each other, to really hear what the reader was saying and venture a thought or two. Thank you for everything."
~  Belinda, Barcelona, Spain
Get Away to Write – Scotland is featured in TheWriteLife.com's "Incredible Writing Retreats to attend in 2019"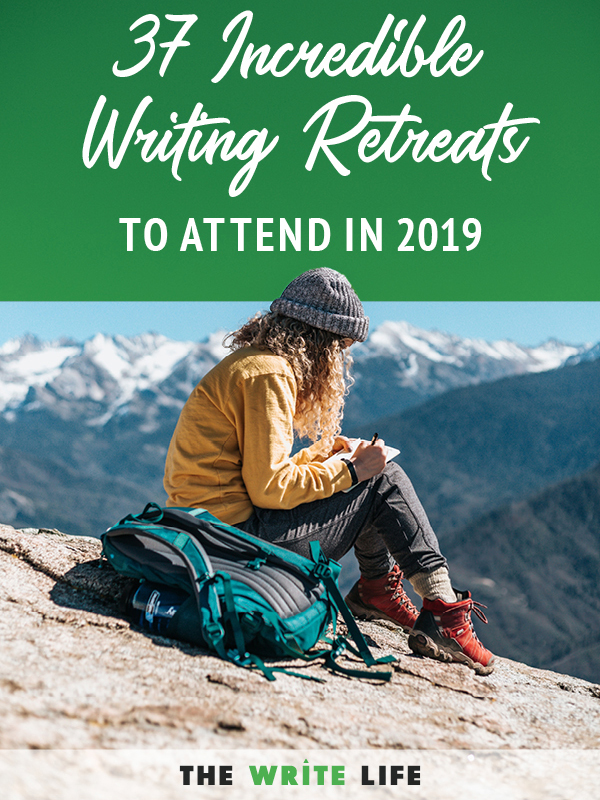 Pricing + Registration
Take advantage + save.
"re-PETER" Discount ($75 off) if you've attended any of our other programs
Program Fee Includes
Writing workshop and feedback sessions
Accommodations for 8 nights/9 days (single room with private bath) in shared apartment
10 meals: 1 breakfast, 7 lunches, 2 dinners
Morning coffee breaks during the writing workshop
Bus transportation to and from Edinburgh Airport in Scotland
2 excursions (Transportation, admissions and tours. A brown bag lunch will be provided on excursion days.)
Cultural activities including a reading with a local writer
Travel medical insurance*
Use of University of Dundee library, internet and computers
Trip blog and Google group providing travel recommendations, a packing list and opportunities to connect with fellow participants ahead of time
Suggested itineraries for additional travel in Scotland
Room Package Options
Program fee with SINGLE room package — $2,195 
Program fee with GUEST room package — $3,290 — If you are bringing a non-participating guest, they will be housed in an adjacent room in your apartment and may join us for meals and all non-workshop activities.
Prices do not include airfare, college credit, one-on-one tutorials, travel insurance (non-medical), gratuities or additional accommodations, meals or personal expenses.
* Unfortunately, the University's contract for travel medical insurance group coverage is only able to cover individuals through age 74. If you will be 75 or older at the time of travel, you must purchase individual coverage and provide a copy of the policy for us. Please call 609-626-3594 before you register to discuss the coverage requirements and to allow us to answer your questions.
To get even more out of your Scotland experience, you can add on the following tutorials.
Tutorial in Prose — $100
Tutorial in Poetry — $100
Detailed descriptions
Registration Options
Or, mail your check or purchase order with this registration form .
After you register
We will follow up with you within 3 business days to answer any questions you may have. If you have trouble registering online, or if you don't receive an email confirming your online registration within 24 hours, call us at 609-626-3594 or email us at [email protected] . 
The Fine Print
To receive the "Early Bard" Discount ($75 off), you must pay in full by April 15
To receive the "re-PETER" Discount ($75 off), you must have attended at least one of our other programs
A $500 non-refundable deposit is required to reserve your place
Balance due in full by May 15. If you register after May 15, your full payment is due when you register.
Change Fee ($25) will be charged to make changes to your registration after May 15
Discounts are not available for guest fees
Cancellation Policy
By March 30 — 100% refund minus non-refundable $500 deposit
By May 15 — 50% credit toward one of our upcoming programs
After May 15 — Sorry, no refund will be issued
Scholarships
We are offering a $1,000 scholarship to a first-time participant in one of Murphy Writing's international programs. A panel of judges will review the submissions and make their selection based on a combination of merit and need. Update 3/21/19: It was a very tough choice, but the judges have chosen Chelsey Monroe of San Francisco, CA to receive the scholarship. We look forward to writing with her in Scotland.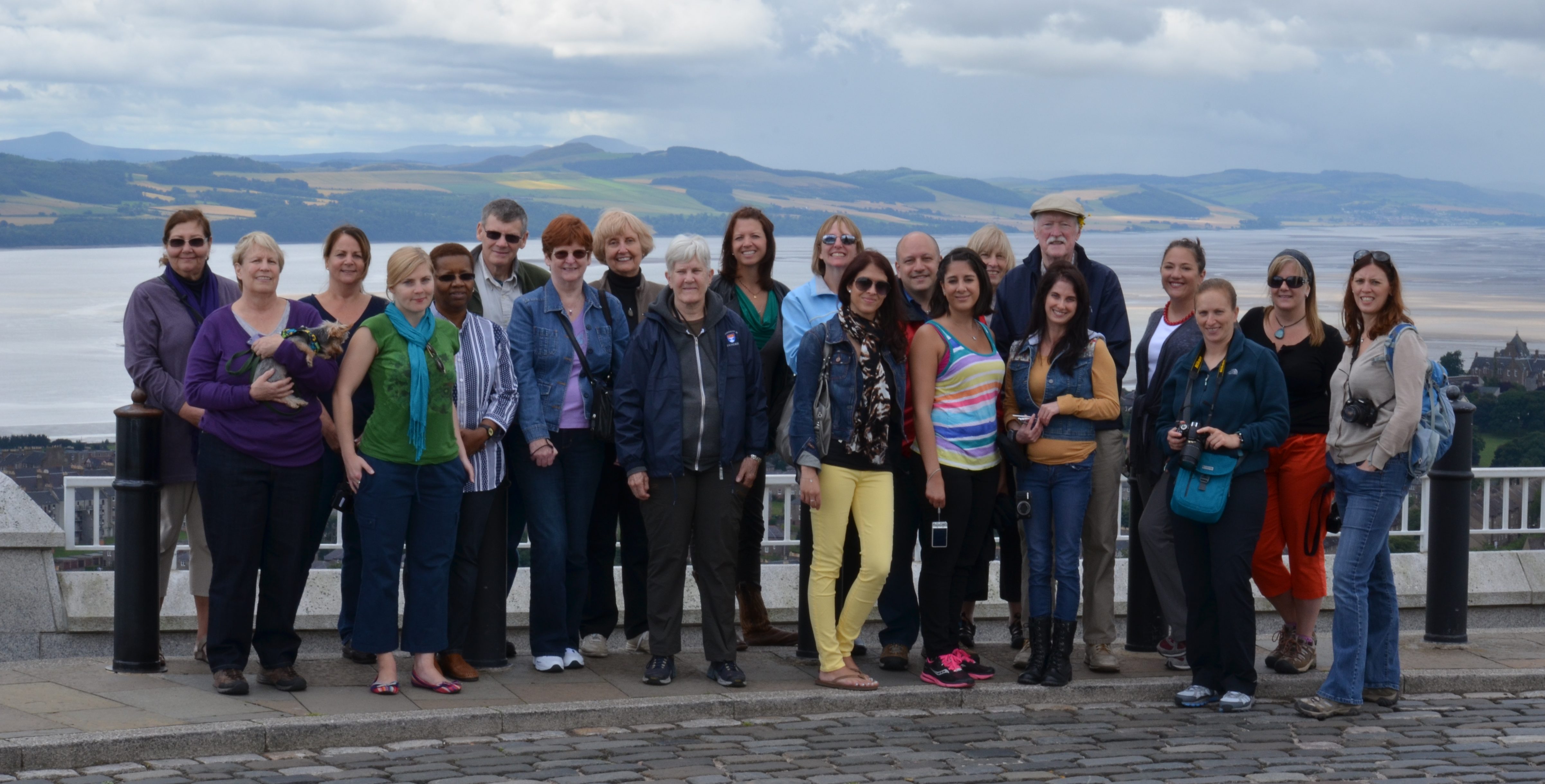 For maximum flexibility, airfare is not included. You will be responsible for making your own round-trip travel arrangements, which will allow you to choose your airports and make it easy to extend your trip. We will assist you in identifying budget-conscious flights. For the best fares, you should purchase your ticket in the spring.
It is very important that you follow these recommended times. University of Dundee, the retreat center, is approximately 1.5 hours from our meeting point at Edinburgh Airport. If you miss this pick-up you will have to make your way there on your own.
Thursday, August 1. The program is designed so you can arrive in Scotland on the first day of the retreat. We recommend you fly to Edinburgh Airport . If you fly non-stop from the US, depart on the evening of July 31 and you will land early the next morning. You should book a flight that arrives at the airport no later than 9:30 am so you have time to clear customs, pick up your luggage and meet the group at 11:00 am. If you cannot arrive by 9:30 am, plan to arrive a day early and spend the night in a hotel.
If you wish to arrive in the country prior to August 1, plan to head to the airport in time to meet the group. We will send details on where to meet at the airport and emergency contact phone numbers approximately two weeks before the program.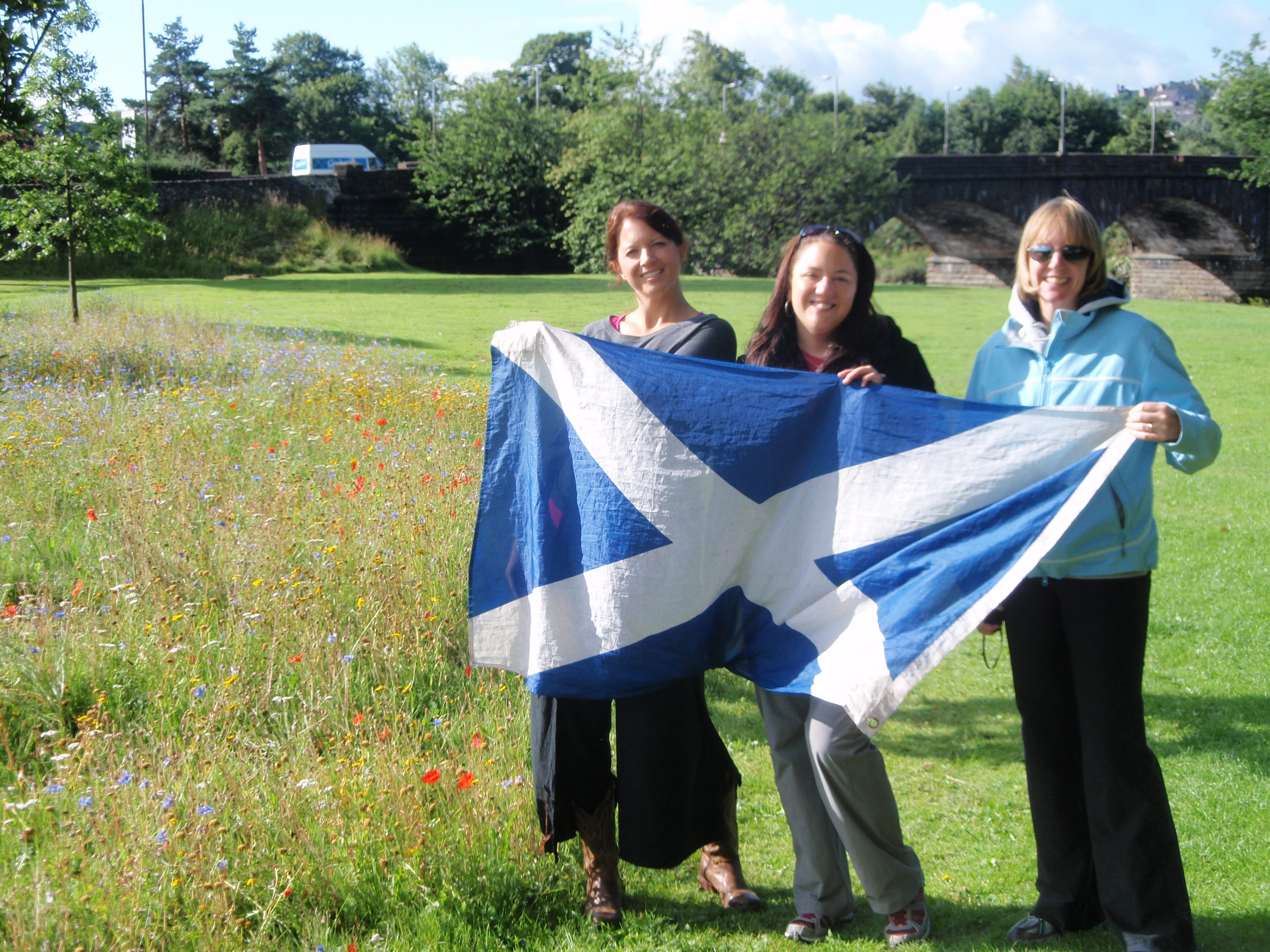 Friday, August 9. We will depart Dundee at 12:30 pm after the closing workshop and head to Edinburgh. We will offer two drop off options: 1:45 pm at Edinburgh Airport and approximately 2:15 pm at Waverley Train Station for those staying in Edinburgh or traveling on.
Most flights to the US depart in the morning. If you can't book a flight after 4:45 pm, plan to fly out the next day, August 10. If you stay the night (or longer) in Edinburgh, consider the Old Town neighborhood which is close to Waverley Train Station and has many hotel options and easy access to public transportation.
Travel Notes
Registered participants will have access to our trip blog, which will provide travel tips and suggested itineraries for additional travel in Scotland. We will also provide the opportunity to connect with other participants. It's common for our participants to make plans to travel together before or after the retreat. This can be especially helpful if you are not an experienced overseas traveler.
"Amanda's talent for organizing, planning and maintaining a smooth-sailing schedule left me feeling assured that there was nothing to worry about other than focusing all my attention on productive writing in a relaxed and beautiful location. Peter's writing prompts, discussions and group workshops were thought-provoking, encouraging and welcoming. This Getaway was truly a life-rewarding experience. I left not only with amazing new friends but also with a renewed excitement and confidence for my writing."
~  Danielle, Barnegat, NJ
Special Preparations
Passport: It is essential that your passport does not expire until after January 2020 or Border Control may not allow you to enter the UK. Please check and renew it today!
Visas: US citizens do not need a visa to enter the UK. If you are a citizen of a different country, please check if you need a UK visa .
Travel medical insurance: This is included in your program fee for most participants.*
Additional travel insurance: We encourage you to buy traditional travel insurance to cover things like lost bags, delayed flights or trip cancellations, but it is not required. Check with a broker such as InsureMyTrip , which is recommended by Consumer Reports .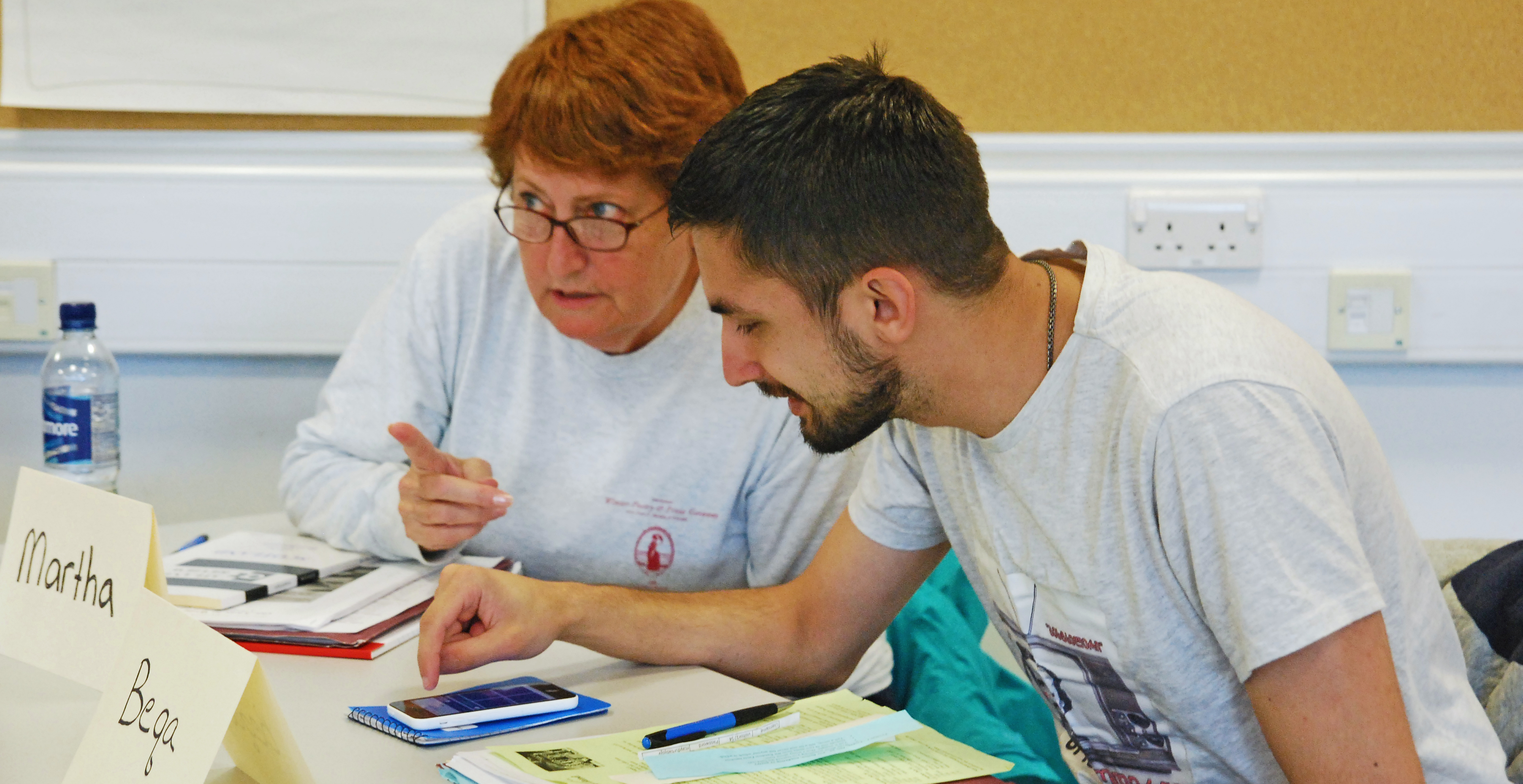 FREQUENTLY ASKED QUESTIONS
How big will the workshop be? Our international writing retreats generally have about 25 participants in addition to faculty and staff. Plus, sometimes travelers bring non-participating guests.
I'm new to writing workshops. Will I fit in? Absolutely! Peter's unique prompts will allow this supportive program to benefit both beginning and experienced writers. We pride ourselves on building an encouraging community of writers where all feel welcome.
I've been to dozens of workshops. What will I get out of this one? Peter challenges experienced writers to push beyond their usual limits. If you have been writing for decades, he will compel you to go deeper, take more risks and experiment with form and content. We know that experienced writers benefit from our programs based on the fact that hundreds of "re-PETERs" have attended 3 or more of our writing getaways. Try one of Peter's prompts from  Challenges for the Delusional .
I write both poetry and fiction. Do I need to have a project in mind to attend? No. Many of our participants write both poetry and prose. It's not uncommon for someone to decide what form their writing will take after Peter gives the prompt.
"Attending was a big deal for me since I'd never been to a writing retreat before. It turned out to be fabulous—the atmosphere was perfect for writing and Peter was an excellent teacher. His lessons were unique and helped uncork my writing, getting me to think and use my writing time wisely. I would recommend a Murphy Writing retreat to absolutely anybody, whether a novice or pro."
~ Michelle, Huntsville, TX
Photo Gallery
Take a look at the photos from our most recent international writing retreat or view our full collection of Writing Getaway photos . 
PROFESSIONAL DEVELOPMENT CREDITS
Participants will receive a professional development certificate of participation. Stockton University is recognized by the New Jersey Department of Education to provide Professional Development credit hours, which many other states are willing to accept. You may check with your employer to see if it will work for you.
Call 609-626-3594 or email [email protected] .
Book your slice of inspiration.