Password Reset
How It Works
Getting Started
Write an Email
Privacy Policy
Terms Of Service
Creation Policy
Social Media:
Download App
Toggle System Theme
7 Ways To Earn Money By Writing Stories Online (2023)
Home > Creations > 7 Ways To Earn Money By Writing Stories Online (2023)
Disclaimer/Notice as Provided by the Content Creator This Creation is sponsored by Milyin.
Write Stories and Earn Money
Editor's choice:, 2) ebooks using amazon kdp, 3) self publishing stories using wordpress, 4) medium , 6) magazines, 7) ghost writing for stories, faqs – how to earn money by writing stories, q. is it possible to make money by writing stories, q. what are the best ways to get paid to write stories, conclusion – get paid to write stories.
You can earn money by writing stories online on some of the best writing websites like Milyin, Medium, Wattpad, WordPress, Amazon KDP, and more. Proper utilization of these resources can help you easily become a story writer.
Milyin is versatile, supports the widest range of content formats, and has the best earning potential for stories. Amazon KDP is your go-to choice if you want to publish long-form stories. However, if you want to do proper fiction writing then Wattpad is the best platform to write stories and earn money.
Writing stories is not an easy task; it feels even tougher when the writer is paid inadequately. That's why it is important to choose the right platform for story writing that can very well justify your hard work. These 7 platforms to get paid to write stories are going to be a great help for you.
The editor recommends Milyin as an ideal platform to get paid to write stories. You can start earning from Day 1 and publish with great freedom. Learn How Milyin Works and how to get started with Milyin easily.
Milyin is the best platform to earn money by writing a story, with its monetization & creation tools. You can run ads, chat with the audience, and socialize easily.
Milyin is a free-to-join and open for all content creation platform with a wide variety of Creations, including stories, short stories, poems, quotes, blogs, and articles. It gives you the freedom to create and monetize your content as needed. Your earnings would be through the ads they run on your Creations.
You get complete control over the frequency of ads, the location of ads, and their type. Unlike other platforms, Milyin allows your audience to socialize with you through comments and chat. Your story readers can even follow you and get notifications whenever you publish Creations.
Creation Tools: Milyin has one of the most robust ranges of content creation tools that allow for adding images, videos, tables, lists, embedding Tweets, Instagram Posts, and more.
Content Control: You can restrict copy-pasting to ensure that your Creations cannot be copied or misused by someone, providing better data protection.
Analytics: Provides you with data-driven analytics. To help you understand your performance and make improvements.
Link: https://milyin.com/
Join Milyin Now!
Why is Milyin the right platform for you?
Milyin is the perfect platform to get paid to write stories. You can earn money by writing stories on any topic and can write as many Creations as you like. They handle all styling, design, visual representation, and advertisements so that you can focus on writing stories.
Amazon KDP is best for publishing long-form stories and earning money. You can sell your stories as Ebooks and gain reputation as a writer.
If you do not enjoy earning money by writing stories, you should venture into Ebooks or physical books. Books should always have longer stories as people investing in books are rarely satisfied with short stories. Amazon KDP or Kindle Direct Publishing platform allows you to create and sell an ebook on Amazon.
If you want, you can convert your book into hardcopy. Also, Amazon will print out your Ebook and ship it to your customers with no upfront costs. They will directly subtract printing costs from the money you earned from sales.
Market: Being a listed publisher on Amazon gives you direct access to a customer base of billions of individuals globally, giving you unparalleled access to the market.
Reputation: You can become a really reputed writer with a few sales, which gives you social acceptance and recognition as a successful story writer.
Link: https://kdp.amazon.com
WordPress is best for starting your own site and writing having complete control over styling and formatting of your content along with great earning potential.
If you plan to earn money by writing stories for the long term, you should start your site and publish stories there. It is a long-term approach but has a lot of potential. Starting a website using WordPress gives you greater control and freedom over the way you work.
But wait — there's more. The main advantage of a website is earning options. As a long-term story writer, you could start your blog, fan pages, merchandise, webinars, and social events to get paid to write stories.
Native Tools: WordPress has native tools to sell e-books, create paid blogs, start memberships, and set up merchandise stores, blogs, and other earning options.
Plugins: WordPress has a variety of themes and plugins to implement almost anything you can imagine. Newsletters, podcasts, subscriber lists, you can build all of them through plugins.
Link: https://wordpress.org
Medium is best for publishing stories and interacting with some of the best writers in the world.
Medium is a popular content-writing platform with some of the most renowned writers in the world. At Medium, you earn money by writing stories in proportion to the time people spend viewing your posts. This is one of the best platforms to write stories and earn money due to its straightforward monetization scheme.
You can become a writer at Milyin very quickly. In my experience, they have by far one of the best content-writing tools and editing interfaces for writing your stories. The easy-to-navigate UI and straightforward design make it ideal for beginners as well as experienced users.
Audience: Medium might not be the most significant platform, but its audience is most aligned and interested in reading stories, making it ideal for you to gain a huge follower base.
Earning: As a subscription-based model, it doesn't utilize advertisements and provides an immaculate and distraction-free experience for your audience.
Link: https://medium.com
Wattpad is best for getting paid to write fiction stories online. It is a platform for readers and professional writers. Their audience loves fiction.
Wattpad is a very niche platform used for publishing digital content, generally in the form of E-books. You can join it to publish your content as ebooks. Unlike Amazon, this deals only in digital content and provides all content for free by default.
But, the advantage of Wattpad is in terms of a dedicated audience that is far more likely to trust newer and upcoming writers. It is also an excellent place for you if you have multiple stories that you want to publish.
Tools: It has native tools to create professional-looking books with proper guidance and assistance
About The Author: Unlike other platforms, Wattpad provides a very well-designed user interface for authors to themselves.
Link: https://wattpad.com
Magazines are a great way to earn money by writing stories as a writer. You can cover varios historical stories, news, and other events for magazines.
Magazines love stories; they really do. Depending on your niche, magazines can be an effective solution to earn money. Online magazines and publications are always looking for talented writers who can contribute compelling stories to their platforms.
Writing for these publications allows you to showcase your skills and provides an opportunity to earn money and gain exposure. Research online magazines and publications that align with your writing style and genre. Look for submission guidelines and follow them closely when submitting your work. It's important to tailor your stories to the specific publication's audience and tone.
Payments: Many online magazines and publications offer payment for accepted submissions, either as a flat fee or based on the number of views or engagements your story receives.
Niche Relevance: Success in magazines largely depends on niche. If say, you are planning to work with historical and political magazines, there would be a lot of historical stories you would get to quote. But, if you are working in something list fashion, there are not many stories (only news). So be careful while deciding.
Ghost Writing is an easy way to write stories and earn money with minimum efforts. You can easily utilize the
If you enjoy writing but prefer to stay behind the scenes, freelancing as a ghostwriter can be a lucrative option. Many individuals and businesses are willing to pay for well-written content without taking credit for it themselves.
To start, create a portfolio showcasing your writing skills and versatility across different genres. Platforms like Upwork and Freelancer offer opportunities to connect with clients looking for ghostwriters.
When freelancing as a ghostwriter, communication and confidentiality are essential. Clearly define the scope of work, deadlines, and payment terms upfront to avoid misunderstandings.
Experience: Helps you gain experience and knowledge and become successful as a writer.
Skill: Working with various clients help you gain skills and become proficient in managing targets/deadlines. This is valuable, can be critical in getting jobs, and can help you earn money by writing stories.
Ans. Yes, it is possible to make money by writing stories through platforms like Milyin, Medium, Wattpad, WordPress, and more. These platforms use advertisements, memberships, subscriptions, and more to help you earn money with minimum effort.
Some of the key ways to write stories and earn money are:
Till now, we've discussed some of the best methods to make money by writing stories. You must always choose the best platforms for writing stories online. Otherwise, you may find poorly built platforms with low-income potential and/or challenging usage. You can select any one of our recommendations. To make your life easy, we've created this conclusion:
#Story #WriteStoryEarnMoney #Earn #MakeMoney #GetPaidToWriteStory
@AkarshitMahajan6300
Published: 16th October 2023 | Last Updated: 6th August 2023 | Views: 1065
You must Register or Login to comment on this Creation.
Home Creations Login Register Reset Password Discover Download App
Contact Us Privacy Policy Terms Of Service Creation Policy Cookie Policy
By accessing or using this site, you agree to our policies. Your continued use of this site constitutes your acceptance of these policies. Read our policies at Policy Page .
How to Get Paid to Write Short Stories: 8 Great Options
You can get paid to write short stories if you know where to publish them. Here, we round up 8 proven resources and offer tips for getting started.
Getting paid to write short fiction is a freelance writer's dream job. This type of creative writing spurs creative individuality in a way nonfiction or content writing doesn't. With the right skills and knowledge, you can get paid to write short stories and build a full-time writing career.
First, we'll cover some resources and publications to check out before offering tips on getting paid to write short stories. If you write more than short stories, be sure to check out our detailed guide about how to make money writing .
8 Publications Paying For Short Stories
1. duotrope, 3. the new yorker, 4. the threepenny review, 5. the sun magazine, 6. flash fiction online, 7. the arcanist, 8. virginia quarterly, 1. improve your writing skills, 2. write a great story, 3. enter lots of writing contests, 4. self-publish a book of short stories, 5. publish a personal essay, the final word on how to get paid to write short stories, do writers retain the rights to their short stories after publication, can i make a full-time income out of publishing short stories, did hemingway write any short stories, did stephen king write any short stories, did hp lovecraft only write short stories, did steinbeck write short stories, how many short stories did chekhov write, did shakespeare write short stories, storytelling resources.
Writers Work contains freelance writing opportunities for writers who want to start their career
Submitting short stories to magazines, online platforms and literary journals is often the starting point to getting paid to write them. The writing opportunities below are ideal if you want a creative side-hustle , until ready to write full-time.
Technically, it's not a publication but Duotrope is a fantastic resource for writers and artists. Basically, its publication tracker compiles writing contests, agent listings, and journals accepting submissions. It covers all types of genres and even poetry. You can manage all of your applications from inside of Duotrope. Here at Become a Writer Today, we like Duotrope as it reduces time spent researching submissions.
See our reasons why you should write short stories .
2. Submittable
Submittable is a service for managing applications, including short stories. You can use it to browse a marketplace packed with thousands of opportunities for grants, fellowships, writing contests and residencies. It's a particularly good choice if you want to find magazines and journals to place your short stories
The New Yorker is a great name to have on your resume or portfolio. Getting accepted here is hard, but the magazine does accept short fiction and humorous short stories for "Shouts & Murmurs." Aim for between 600 and 1,000 words for publication here, but know that getting accepted is very hard.
Longer short stories, with a 4,000-word count cap, can find an audience in The Threepenny Review. This publication focuses on literature and the arts and pays up to $400 for a published story, so it's definitely worth considering.
If you're looking specifically at making money, The Sun Magazine needs to be on your list, because they pay up to $2,000 for published short stories. Keep your submissions under 7,000 words, but don't be afraid to submit a piece you're proud of, because it could pay well if you do.
Flash Fiction Online wants pieces between 500 and 1,000 words and has a tendency to prefer sci-fi and fantasy, but only clean, web-friendly versions. They want developed characters that people relate to and a plot that finishes. This site, which pays $80 per original story, even welcomes reprinted pieces but does pay less for these.
The Arcanist is a science fiction magazine that pays for micro stories at a rate of $10 for 100 words through PayPal. Only stories of 1,000 words or less are accepted, but you are guaranteed payment before the story is published online or in print. The Arcanist accepts only pieces in the sci-fi, horror and fantasy genres.
With a place for emerging writers, Virginia Quarterly accepts pieces between 3,500 and 8,000 words in most genres, but not sci-fi, romance or fantasy. This publication pays well, 25 cents per word on average, so this site is worth submitting a piece of literary fiction to. However, it only accepts entries between July 1 and July 31.
5 Tips for Getting Paid To Write Short Stories
Before you can make money writing short stories, you need to know how to write them well. New writers often struggle with plot and character development, and all writers can improve their grammar and storytelling abilities.
Spend some time in creative writing activities and taking some writing classes, then start creating fiction stories that will inspire.
Next, you need to write a great story. People will need to see that you have good writing and storytelling skills before they will be willing to pay money for your work. Consider blogging, so you have a platform to self-publish your story, and work on social media to build readership.
You won't make a full-time income by entering writing contests, but you can get your name out there as a skilled fiction writer if you start winning. As an added perk, you might earn a little money to add to your income as well.
Short story writing competitions often pay writers who win, and they can give you a fun outlet for your writing. Winning can build your reputation as a good writer, and the competition will help you hone your writing skills. That said, don't pin all your hopes on one contest. Instead, pick several, rewrote your stories for each competition and keep entering.
If your story is too long, unique or you've written a dozen or more, self-publishing them as a book allows earning some money. If your genre has a lot of interested, voracious readers, you might be able to bring in passive income with repeated sales. Plus, it'll get you into the habit of shipping your work and seeking feedback from readers. That'll help with cultivating a habit of writing and publishing short stories.
Discover how much it costs to self-publish a book .
If self-publishing, the most affordable option is to self-publish your book as an eBook. If you choose to publish a paper copy, sites like Amazon make the process simple, but you still have some investment. Always build up readership and interest first to help you recoup some of that investment.
One short story may not be enough to publish a book, but you can create a collection of short stories to create a publication worthy of the title "book." Try to have a cohesive theme throughout the collection so all the stories appeal to your audience.
Personal essays are another form of writing that often gets lumped together with short stories. This narrative nonfiction is a way to tell your own true story, and you can get noticed if you write it well.
Personal essays are stories about life, and magazines often publish them. For example, a magazine aimed at parents will publish stories about child-rearing, while one focused on home improvement or decor will publish your personal essay about home remodelling.
If you can't find a publication that wants your personal essay, consider blogging. Bloggers can put advertisements and sponsorships on their blogs to add an income stream, and they give you a place to publish those personal essays. Most successful, full-time freelance writers will have a blog, so consider adding this to your writing arsenal.
Getting paid to write short stories takes a lot of legwork and dedication, but it is possible. By submitting your stories to online and print publications, considering self-publication of some stories and developing your craft as a storyteller, you can start making money with your fiction writing.
Meanwhile, consider applying for a writing job .
FAQs About How to Get Paid to Write Short Stories
Every publication platform has a different rule about rights, so authors need to read these carefully. Generally speaking, the publication will keep the rights to publish the story on their platforms as many times as they wish after payment, but often will allow the writer to publish it elsewhere. That is not always the case, so writers should carefully read all of the rules regarding publication.
While there are writers who do, making a full-time income out of short stories is definitely challenging, and most freelance writers will have other types of writing in their portfolios. A diverse writing career is the best way to bring in a solid, steady income while dabbling in fiction writing.
Hemingway wrote many short stories, six books worth of short stories in fact. Many of these stories detail his time in France after the first world war, the 'lost generation' of US Expatriots left in its aftermath. Additionally, Hemingway is credited with writing the world's shortest story at six words, which is simply, 'For sale, Baby shoes, never worn.'
Stephen King is an incredibly prolific writer of short stories, having written 130 short stories in various publications and starting submitting them as early as 1959 (fifteen years before Carrie was published). In fact, some of his short stories have been adapted into films and television, such as the cult sci-fi film 'Lawnmower Man'. Famous short stories include 'The Man in the Black Suit' and 'The Raft'
While HP Lovecraft is incredibly well known for his short stories, he was also an accomplished novelist. Having written more than twenty books. Some examples of his novels are The Call of Cthulu, At the Mountain of Madness and The Cats of Ulthar, as well as his collected short stories by various publications.
Steinbeck wrote two collections of short stories. Many of these stories are collected in the book 'the Red Pony', compiling his magazine publications across the 1930's about a boy and his life living and working on a California ranch. But other short stories include 'The Great Mountain', The Gift and 'The Leader of the People', and all deal with similar themes to his novels about living and surviving in America.
Anton Chekhov is considered to be one of the greatest writers of short stories of all time, having written over five hundred short stories in addition to his plays and Novellas. Some of his most famous short stories include 'The Lady with the Dog', 'Vanka' and 'Ward No.6'. Much like his plays, these stories range from being dark comedies to dealing with harsh modern themes of their day.
Shakespeare predated the creation of the short story, and the existence of books in fact. But he wrote plenty of shorter examples of his writing, with 154 sonnets. Equally, his work has been condensed and shortened down for amusing purposes. Some examples include Tom Stoppard's 'Ten Minute Hamlet' and most of Shakespeare's work have been translated into picture books and even Japanese manga books.
A Storytelling Guide: Step-By-Step, With Examples
First vs Third Person Point of View: What Makes Sense for Your Story?
How to Write a Story Outline that Works: 9 Steps
The Hero's Journey: Explained In 12 Steps
The Inciting Incident: 7 Tips For Starting Your Story With A Bang
Synopsis Example: How To Write A Winning Summary Of Your Story
Allegory vs Parable: What Are the Differences?
7 Types of Conflict in Literature Worth Exploring
12 Character Archetypes To Drive Your Writing
Nicole Harms has been writing professionally since 2006. She specializes in education content and real estate writing but enjoys a wide gamut of topics. Her goal is to connect with the reader in an engaging, but informative way. Her work has been featured on USA Today, and she ghostwrites for many high-profile companies. As a former teacher, she is passionate about both research and grammar, giving her clients the quality they demand in today's online marketing world.
View all posts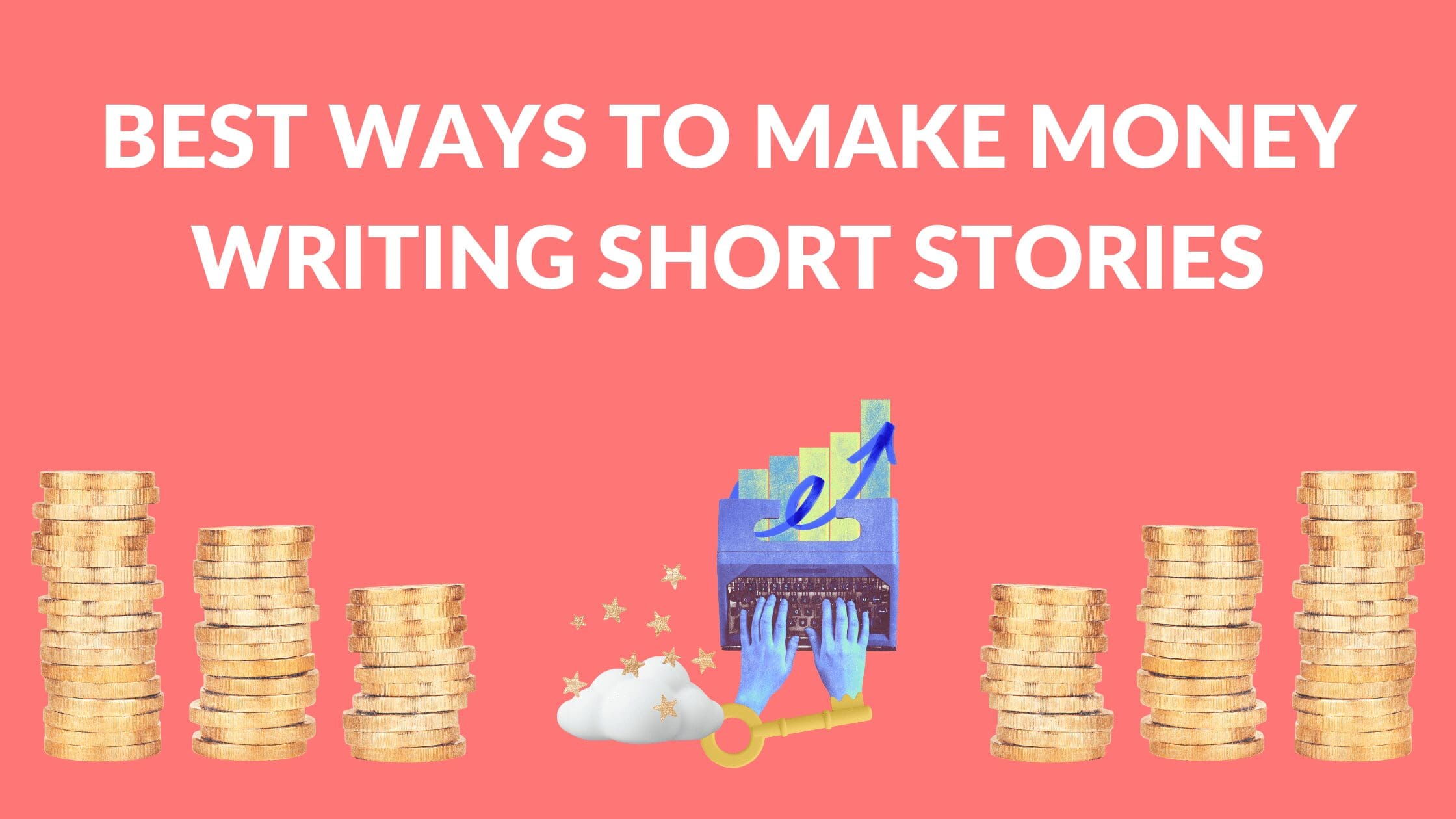 Written by Casey Botticello
Disclosure : Some of the links below are affiliate links, meaning that at no additional cost to you, I will receive a commission if you click through and make a purchase. Read our full affiliate disclosure here .
Did you know that you can make money with short stories? That's right, there are many different ways you can take your short story writing talent and monetize it online. Like blogs, short stories are easy to consume, highly engaging, and in demand. From starting a website to publish your short story content to hitting the big time and having one of your compact tales serve as the inspiration behind a Hollywood film epic, your short stories are as good as cash in your pocket.
Short stories are often overlooked in favor of blogs, articles, videos, and even social media posts. But they remain one of the most impactful forms of fictional literature, which can be consumed in one sitting, leave a lasting impression, and often lead their creators to bigger things. And they're handy for earning you money too – which makes how to get paid for short stories a worthy pursuit.
In this post, we delve into the potential to turn your passion for writing short stories into a money-making venture, exploring the elements that make a short story a good one and the best ways to make money writing short stories. 
Getting Paid to Write Short Stories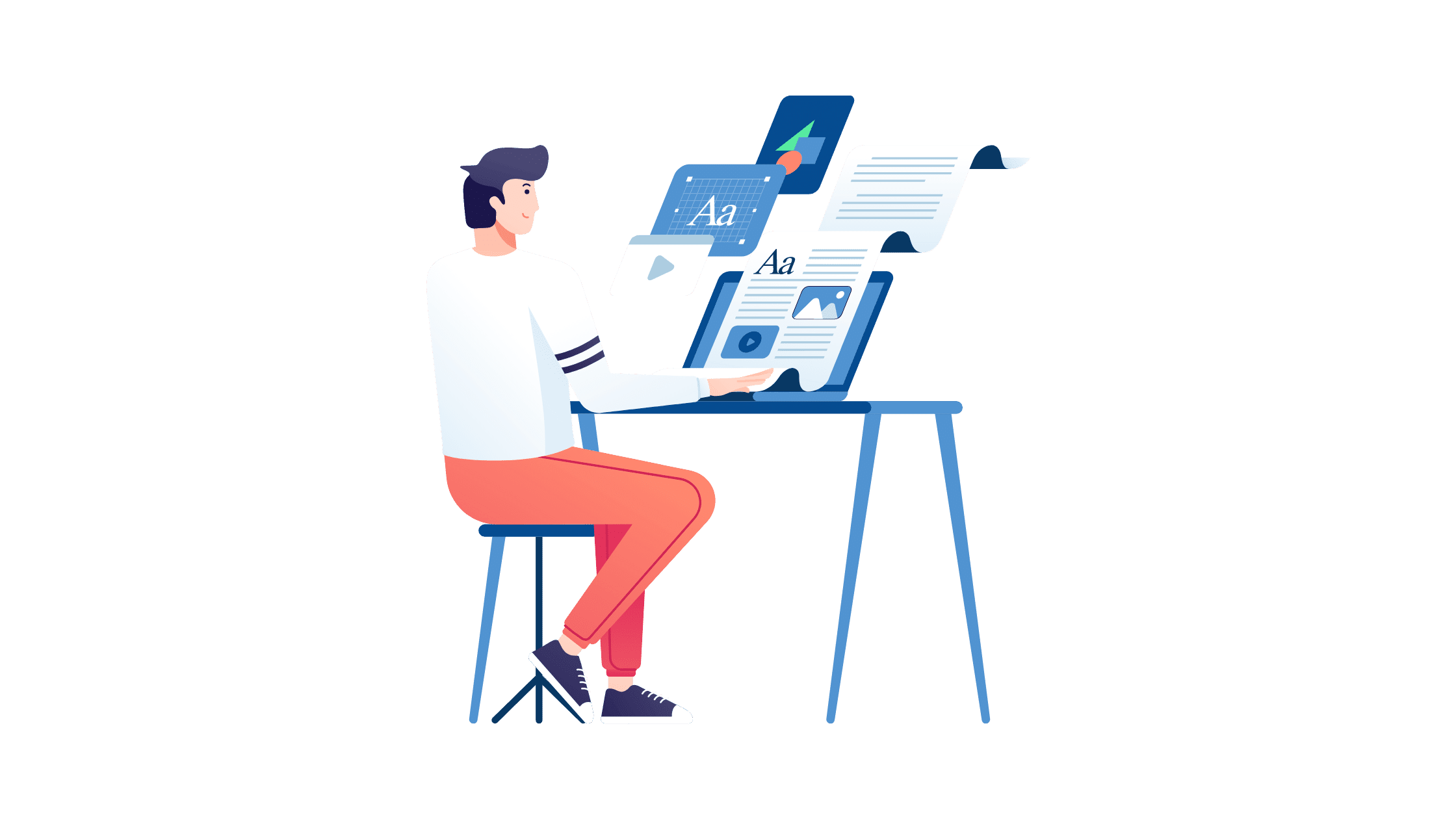 When it comes to learning how to make money online , how to get paid for short stories isn't likely the first thing that comes to mind. And that's what makes them such a great opportunity. While there are many different websites, platforms, and methods behind how to make money with short stories, there aren't very many creators doing it, leaving more opportunities for you. 
What is a short story?
A  short story  is essentially a fictional piece of  prose writing or literature  that is shorter, more compact, and more impactful than a standard story. Short stories contain most of the elements that a longer, more comprehensive traditional story might have, but in a scaled-back format and with a narrower narrative involving fewer characters and a self-contained outcome. 
A short story is indented to be read in one session or sitting and focuses on a singular incident or related set of events, told in a way that leaves the reader with a particular mood or profound effect. They possess more expressive language and often move at a faster than usual (although some do the opposite) pace, having a more profound impact on the reader than a regular story. And that's why finding the best ways to make money writing short stories is such an effective monetization option, for creative writers and bloggers alike .
Types of short stories
Short stories come in many different shapes, sizes, and styles. They can (and usually are) written as independent stories or as part of a series of short stories with linkages or chronological connections sometimes connecting them together. 
Here are some of the types and formats you can use to make money with short stories:
Anecdotes – These short stories involve a real person or incident. They are often very short and are used to illustrate a point or support an argument.
Fable – The fable involves telling a short story using mythical creatures or animals. While a Parable involves people, the fable is used to tell a story relating to a moral or with an ethical resolution, usually delivered at the end. 
Flash Fiction – Flash fiction is an increasingly popular form of short content and a great way to get paid for short stories. Usually running up to around 2,000 words, flash fiction doesn't follow the traditional story structure or rules and often involves a twist or surprise ending. 
Feghoot –  The feghoot is all about humor. Rich with puns or centering on using a joke structure, feghoots can be very short and are intended to make the reader laugh. 
There are  many other different types of short stories , all ranging in various lengths, styles, and structures, but these are the ones that represent the best ways to make money writing short stories. 
What Makes a Good Short Story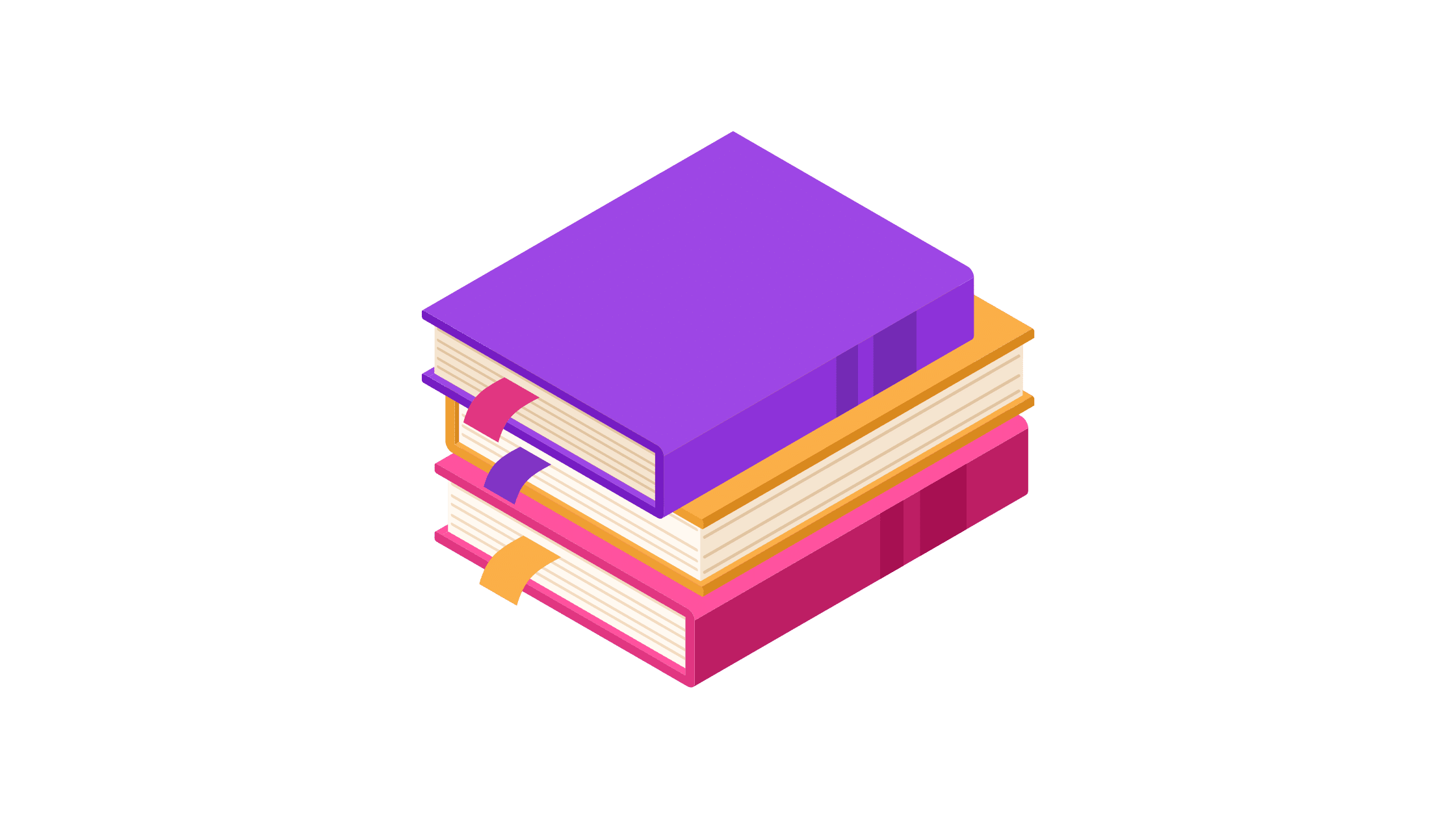 The beauty of writing short stories is that they often don't require much time, effort, or investment in writing them, and they are flexible in how they turn out. While some try to limit what constitutes a good short story, you're free to experiment as much as you want. 
But while your eventual short story can take any form you like, you'll still need to ensure you've got the  storytelling basics  down if you want to make money with short stories. 
Length   – Short stories and blogs share a common question: What is their ideal length ? While some short stories are extremely short (mini sagas tell a story in exactly 50 words), others can run much longer than you may think (novelettes can hit 20,000 words). The generally accepted length of a classic short story is anywhere from 1,000 to 4,000 words, with some reaching 8,000. There is technically no limit on word count, though. 
Characters   – One of the biggest challenges in short story writing is  character development . With short stories moving at a faster pace than traditional stories, fleshing out characters can be difficult. Most creative writers keep things simple by only including a few characters and focusing on them. 
Genre   – Choosing a genre depends on how you intend to get paid for short stories that people want to read. You can write in any genre, but some are more successful than others in making money online. The science fiction, comedy, biographical, fantasy, and romance genres are often touted as the most profitable. 
Scope   – Does your short story focus on one single incident, or does it involve a more complex storyline? While keeping things simple may be easier, including  plot twists , shock events, and unexpected endings is a good idea if you want to make a statement and get noticed. 
Niche   – Fiction writers often forget (or refuse to) to consider who they're writing for in the first place. But if you want people to read your short stories and earn money from them, you'll need to  consider your niche market and find the one that works best  for you. 
Best Ways to Make Money Writing Short Stories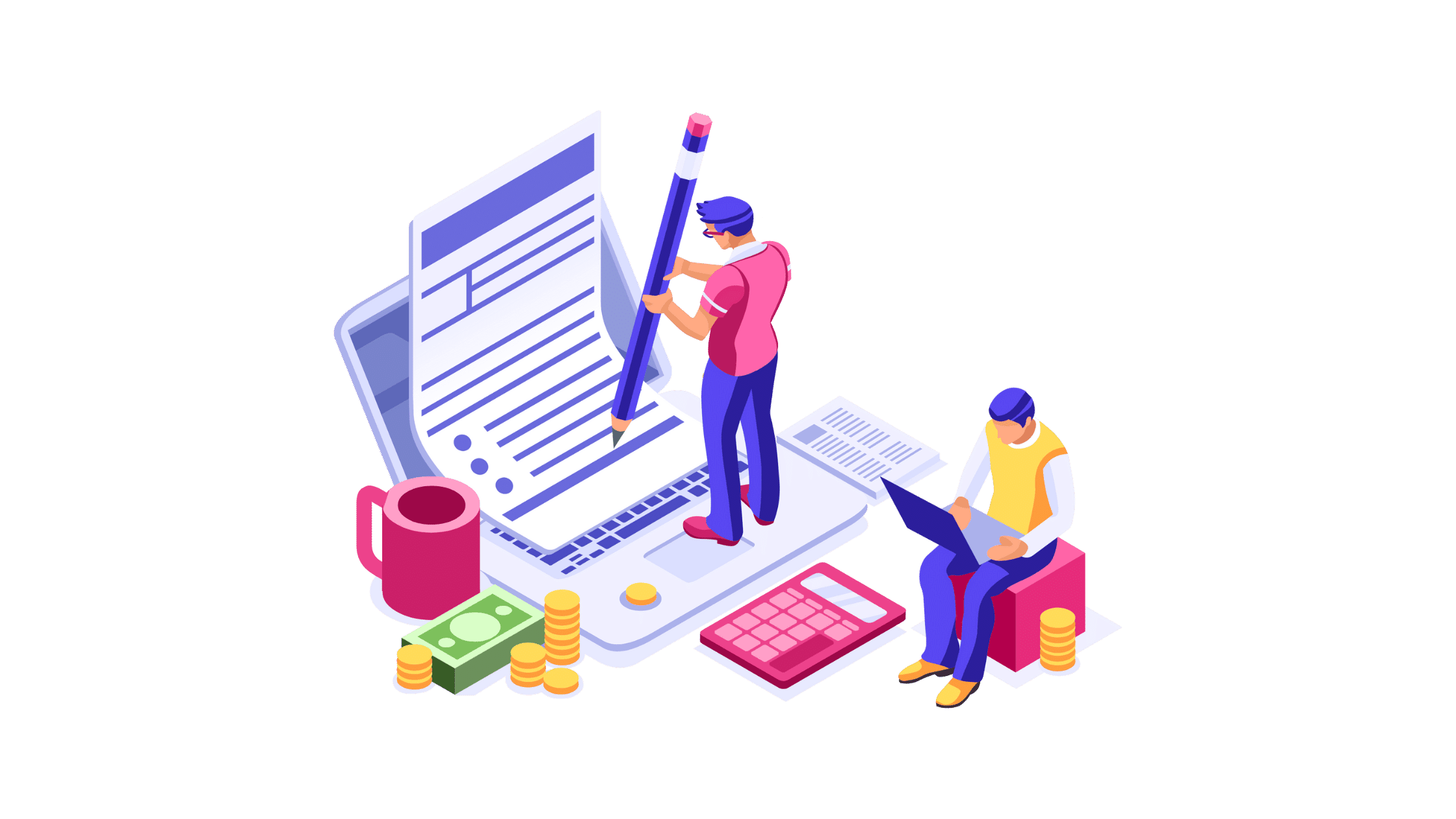 Here are some of the best ways to make money writing short stories.
1. Blog Website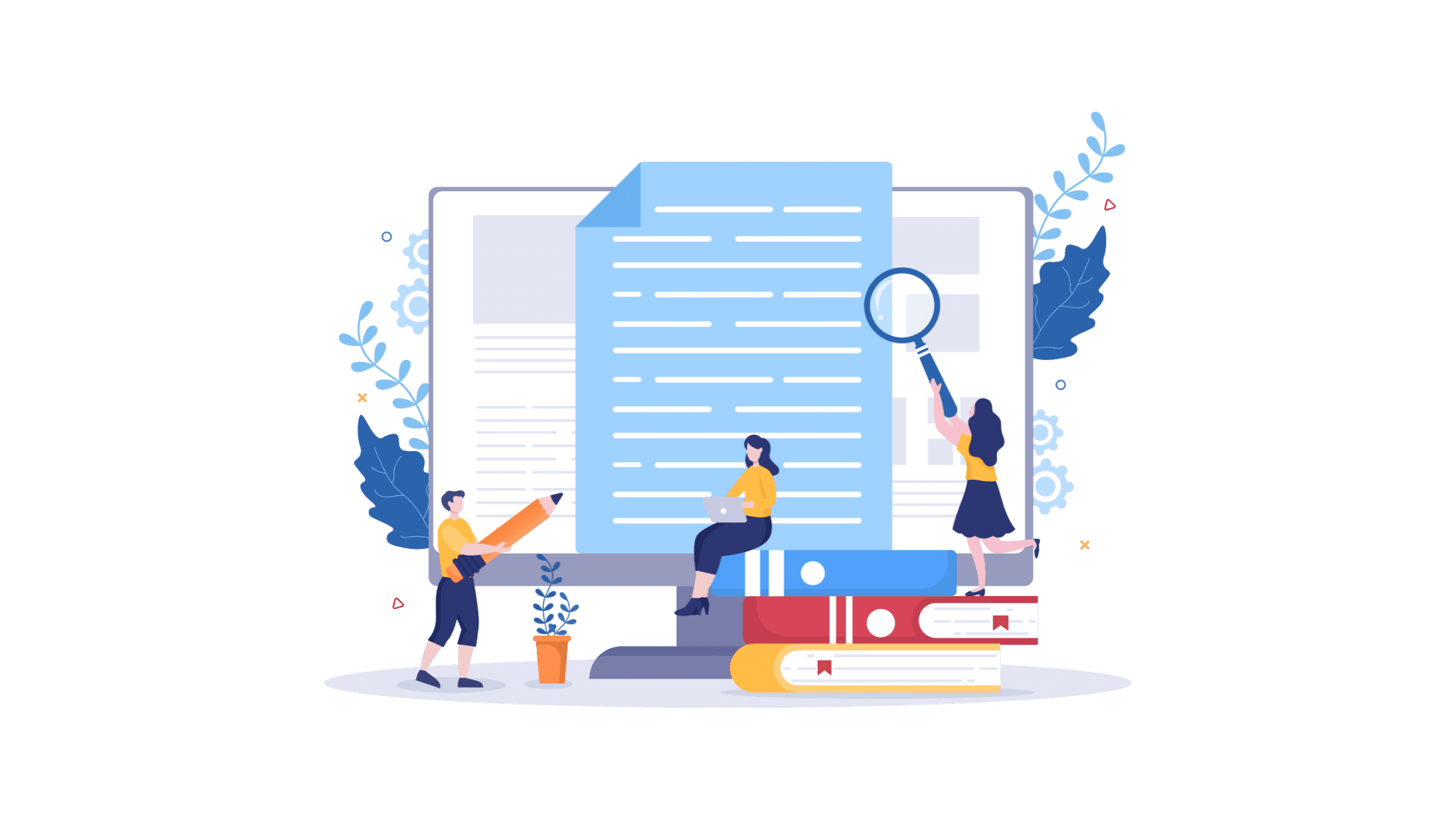 The most common way make money with short stories is to publish them on your own website. If you   already have a blog , you can add an extra traffic magnet by creating a short stories section and uploading them there. 
It's a win-win – your short stories bring in additional traffic, netting you more money from display ads or affiliate links (which people visiting for your short stories use when they read your blogs, too), and your blog readers can enjoy your short stories, spending more time on your site. 
How to do it : WordPress allows creators to design, build and launch a fully-kitted blog website with ease. You'll have everything you need to start a website, and creating one on the platform is easy.  Wix  and  Weebly   are also great options. 
2. Use a Content Writing Service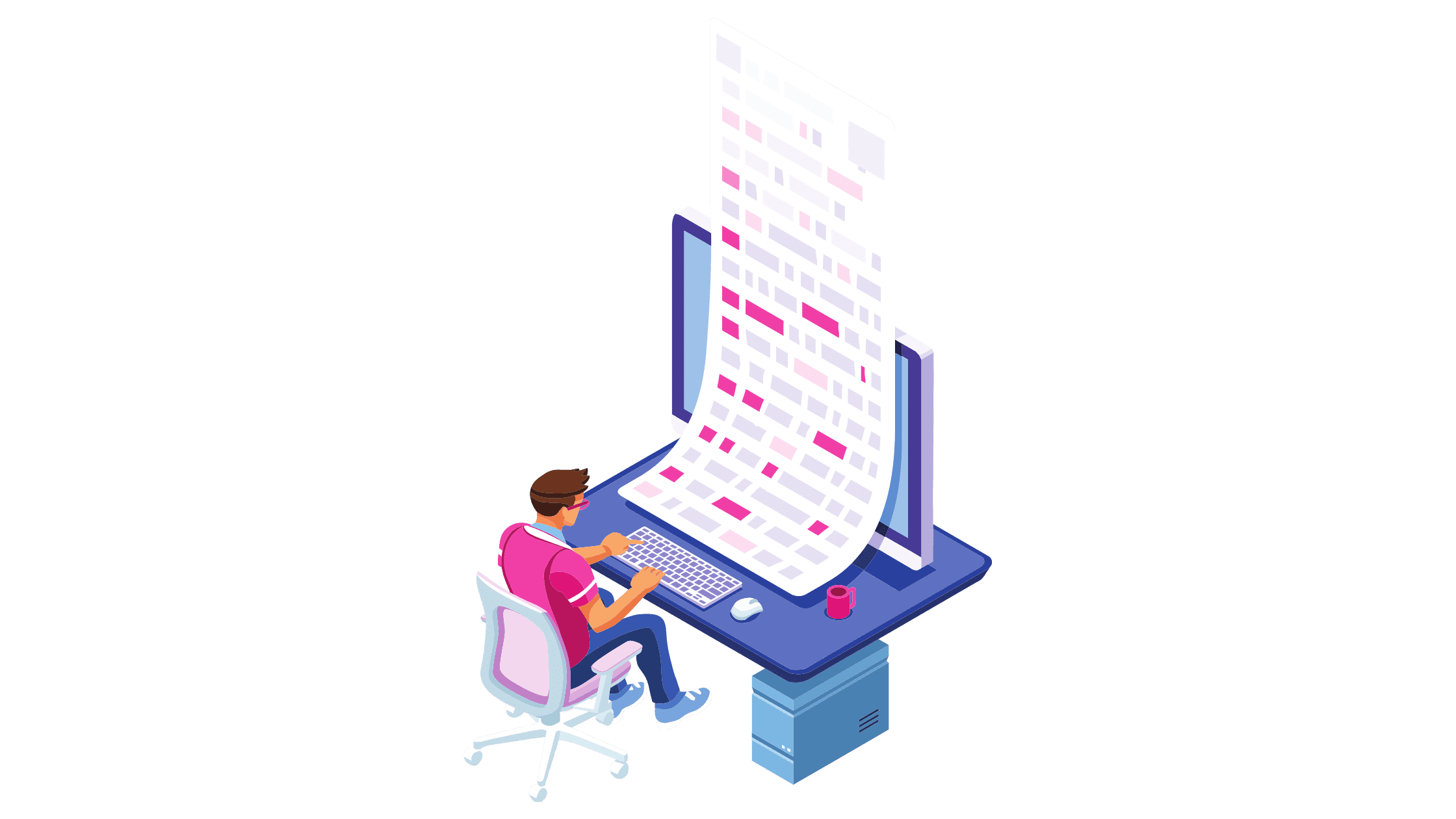 Medium  is often seen as the gold standard for content writing services that allow creative writers to get paid for short stories or other content. The platform allows you to publish blogs, articles, and, yes, short stories, among other content types, and earn money from paying subscribers who visit the site to read, well, anything. 
Content writing services   are perfect to use to make money with short stories because they already have a built-in audience, meaning you won't need to worry about marketing or tricky monetization integrations – simply write, publish and get paid for short stories. 
How to do it : There are many different content writing services that you can use to publish your short stories and earn, with Medium leading the charge as one of the most popular. 
3. Write a Short Story eBook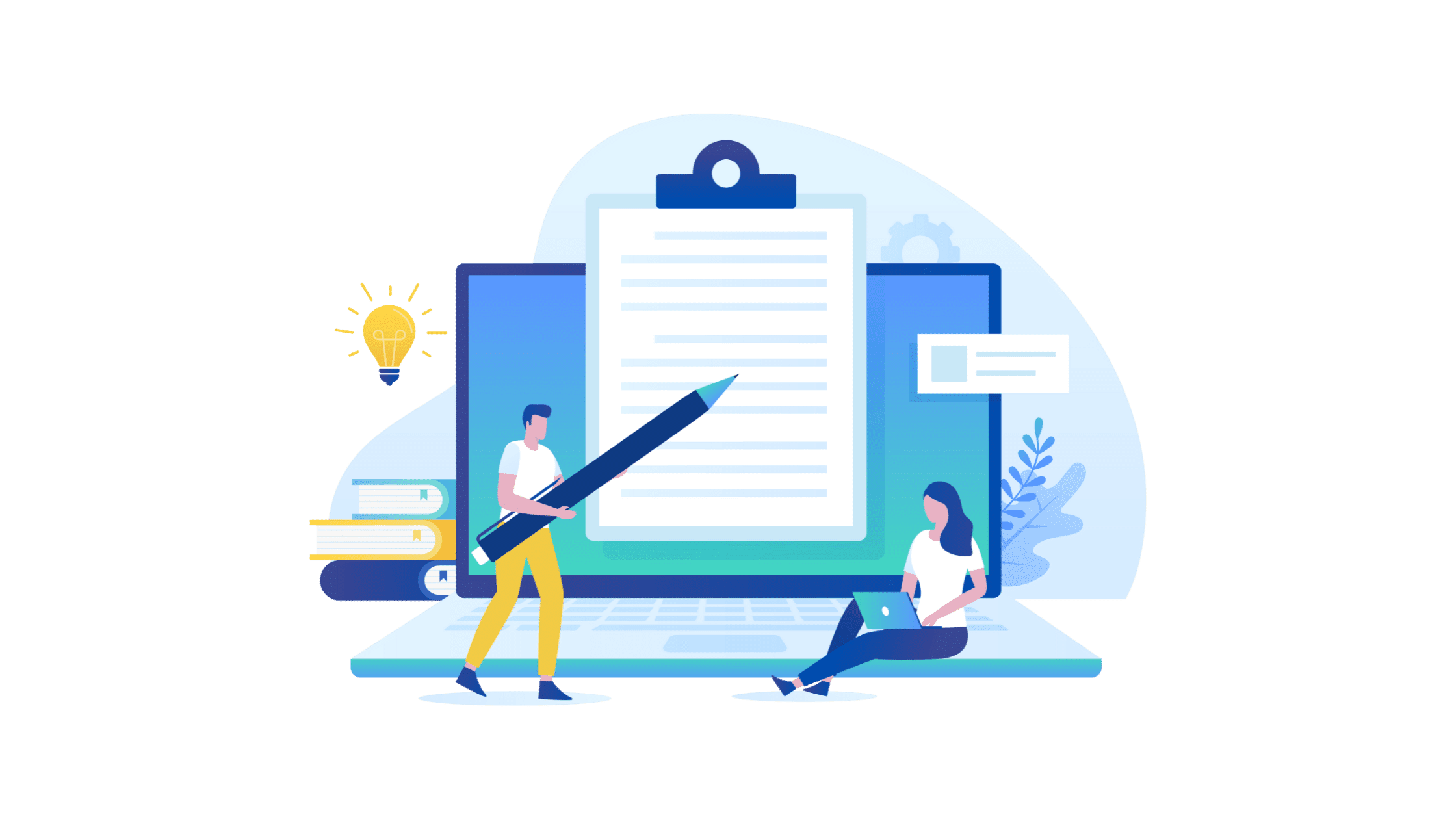 eBooks are fast becoming one of the most popular content mediums online and another of the best ways to make money writing short stories. Easy to create and trending among many different niches, converting your short story into a beautifully illustrated eBook is a profitable option and something you can be proud of once completed. 
You can  write your short story and add it to an eBook later , or craft your short story, along with your chosen images and visuals, at the same time, with your eBook. Short story eBooks are great passive income opportunities, as once published, they keep earning. 
How to do it :  Amazon Kindle Direct Publishing (KD)  is the perfect eBook self-publishing platform for making short stories available to shoppers. You can use   Canva   to design your illustrations or include stunning stock photography sourced from sites like   iStockPhoto .
4. Freelancing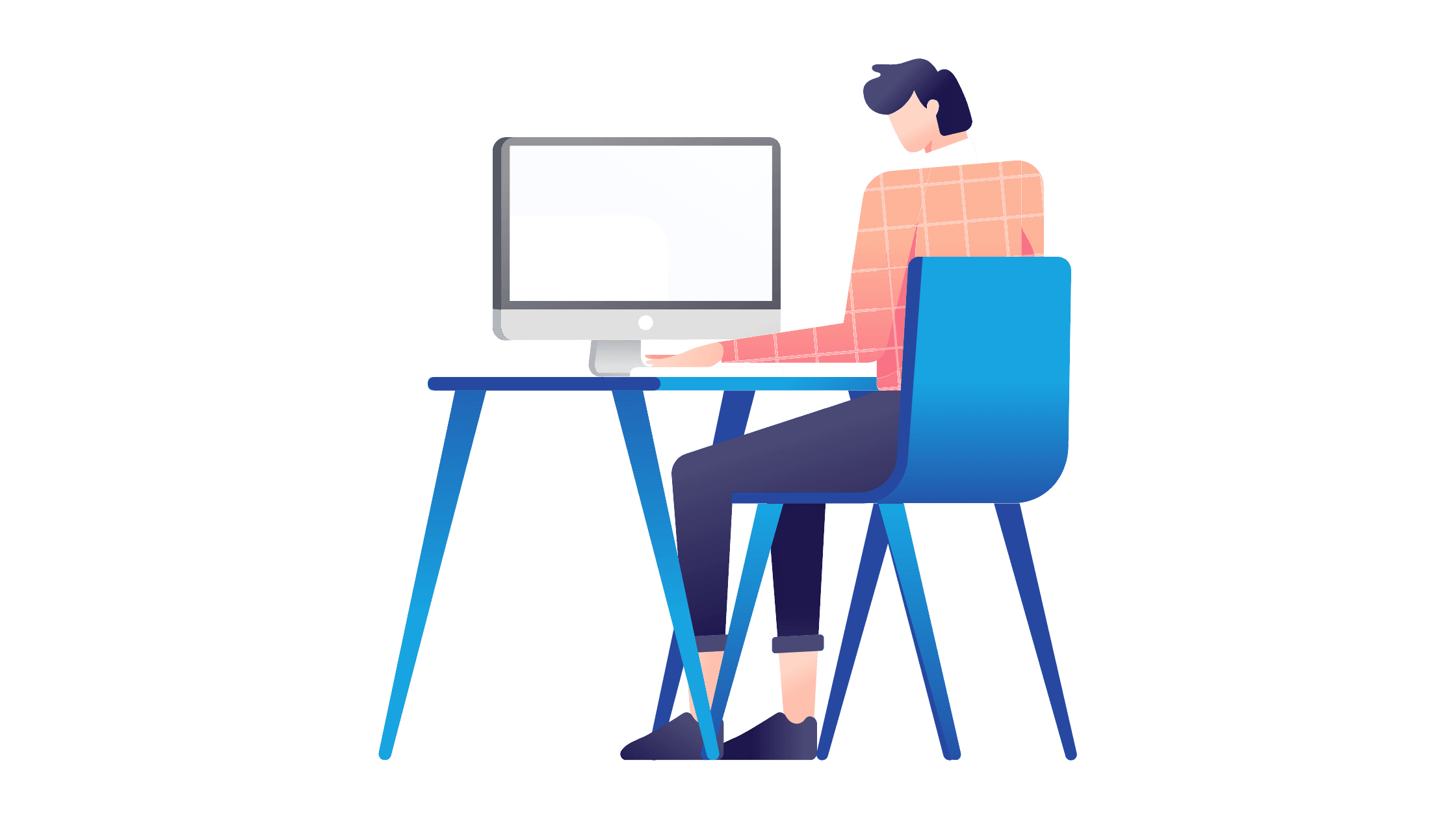 Freelancing   involves doing work on a job-by-job basis, and you'd be surprised at the demand for content like short stories. Freelancing and gig platforms allow sellers to advertise their services (in this case, writing short stories) and buyers to connect with creators for on-demand short story writing. Trying to make money with short stories has never been easier.
You can choose to ghost write short stories, where you get paid in exchange for allowing your short stories to be published under someone else's name, or to write for a client after negotiating a fee for your efforts. Freelancing is a great starting point to make money by writing short stories and can earn you great revenue. 
How to do it :  Fiverr   and  Upwork   are just two platforms where you can sign up and start offering your short story services. They usually take a commission for each short story job you complete, but the clients come to you, and you can build a good reputation as a creative writer. 
5.  Get Published in a Magazine or Journal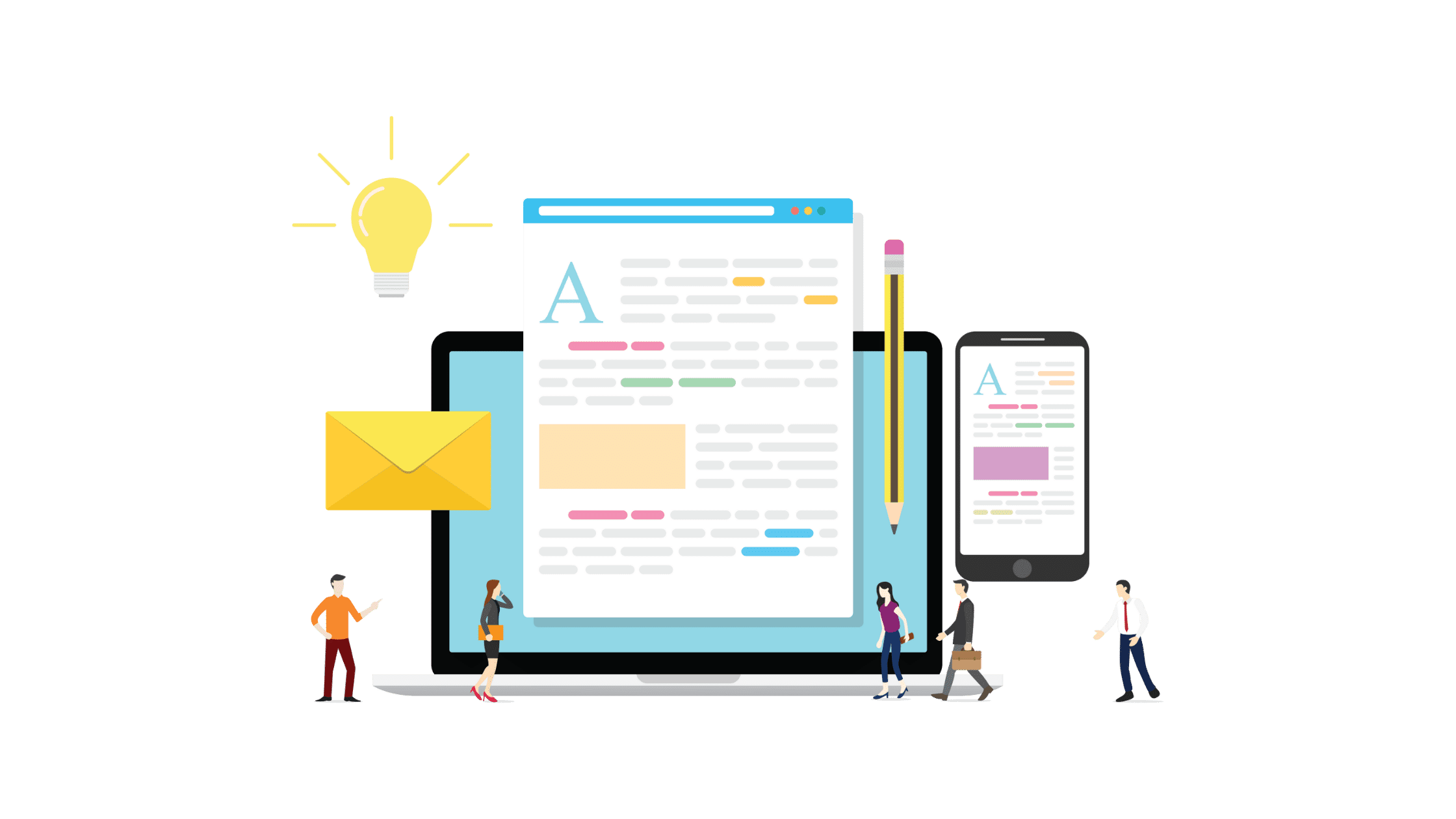 Getting published in print media is still often seen as the top of the short story game. Many  magazines, journals, and print publications  pay for short stories, and a simple online search will return many different options. Payments can vary, and many don't pay at all, so check before you write. 
Competition for print publications is high, and you may have to build up a good portfolio to get selected and get paid for short stories. While only a few premium publications accept short stories, most mid-level print media businesses will be open to your submissions.
How to do it : While shooting to get published in the print editions of the New York Times or Forbes Magazine may be a little tricky, there are countless other recognized prints like Readers Digest and The Atlantic that readily accept short story submissions. 
6. Use an Online Publication Site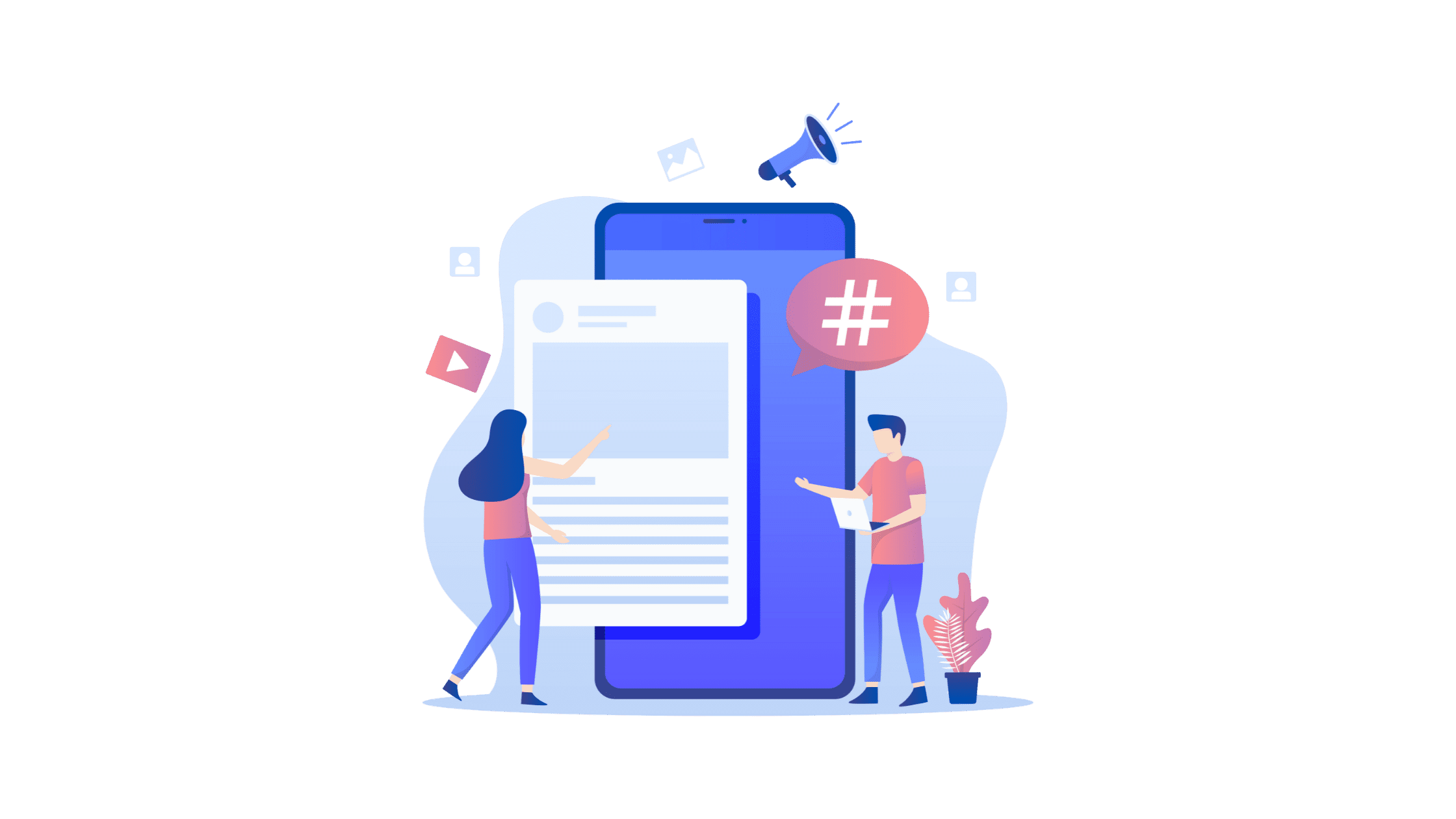 Another of the best ways to make money writing short stories, which is surging in popularity, is to use publication sites and platforms designed for that very purpose. An increasing number of online sites pay for short stories, and many authors use these platforms as a side hustle or  secondary revenue stream . 
How to do it :   DuoTrope   is a multifaceted resource that accepts short story submissions while allowing creative writers to actively search for short story jobs. 
7. Enter a Competition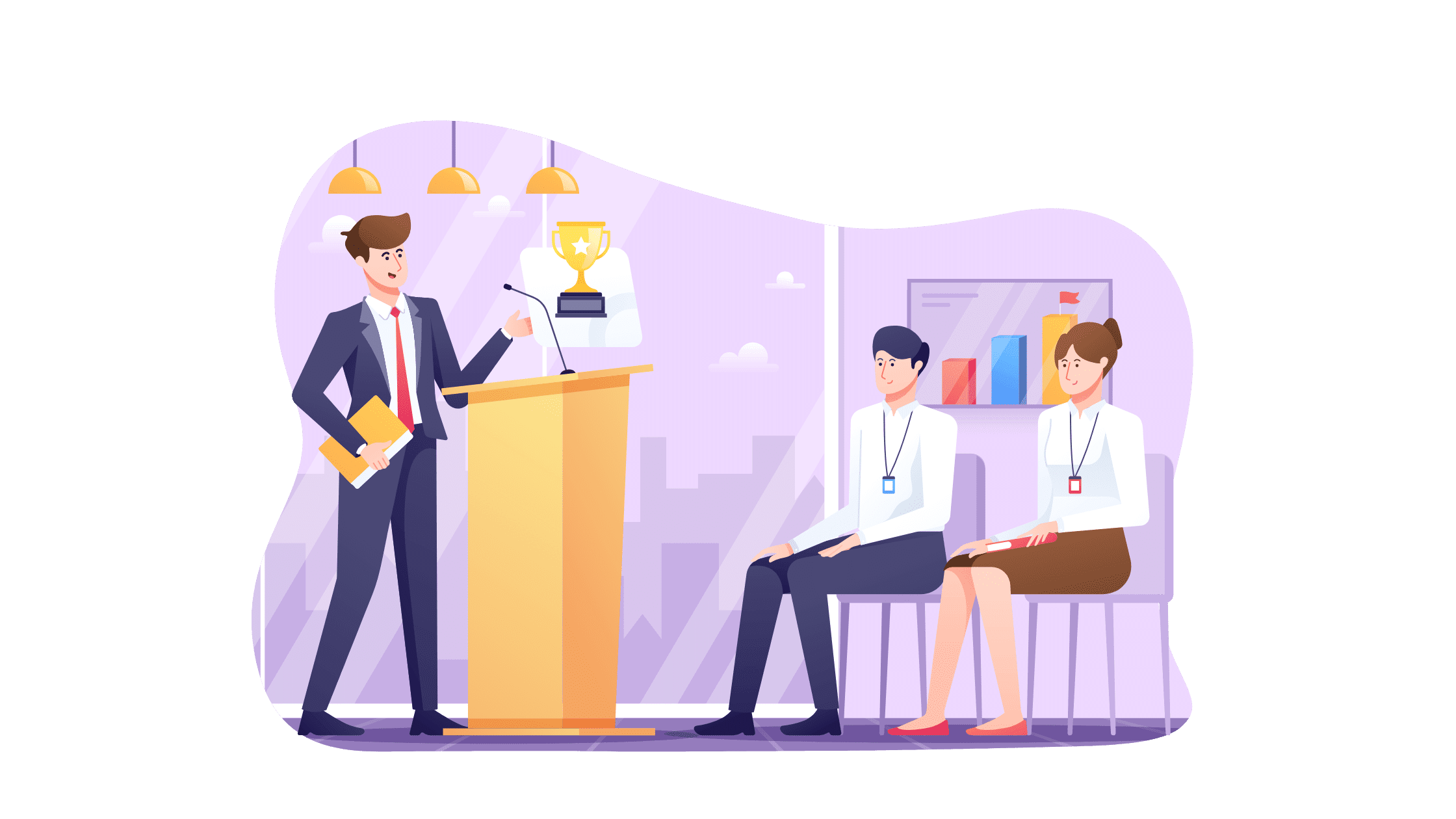 Competitions are a quick and easy method among the best ways to make money writing short stories. Aside from local write-in competitions,   countless online competitions  are constantly running that reward top short story writers for their submissions. 
From national competitions run by large corporations or educational institutions to local college and community comps, entering your short story into a contest is a great way to measure your short story writing talents against other writers. Competitions are a great alternative for creative writers looking for ways to get paid for short stories without having to sell them.
How to do it : A quick online search will turn up many short story competition opportunities. Even the   BBC   runs an annual competition that could potentially launch a literary career. There aren't always cash rewards up for grabs, though, with many offering other prizes and some only bragging rights. 
8. Sell Your Collection Online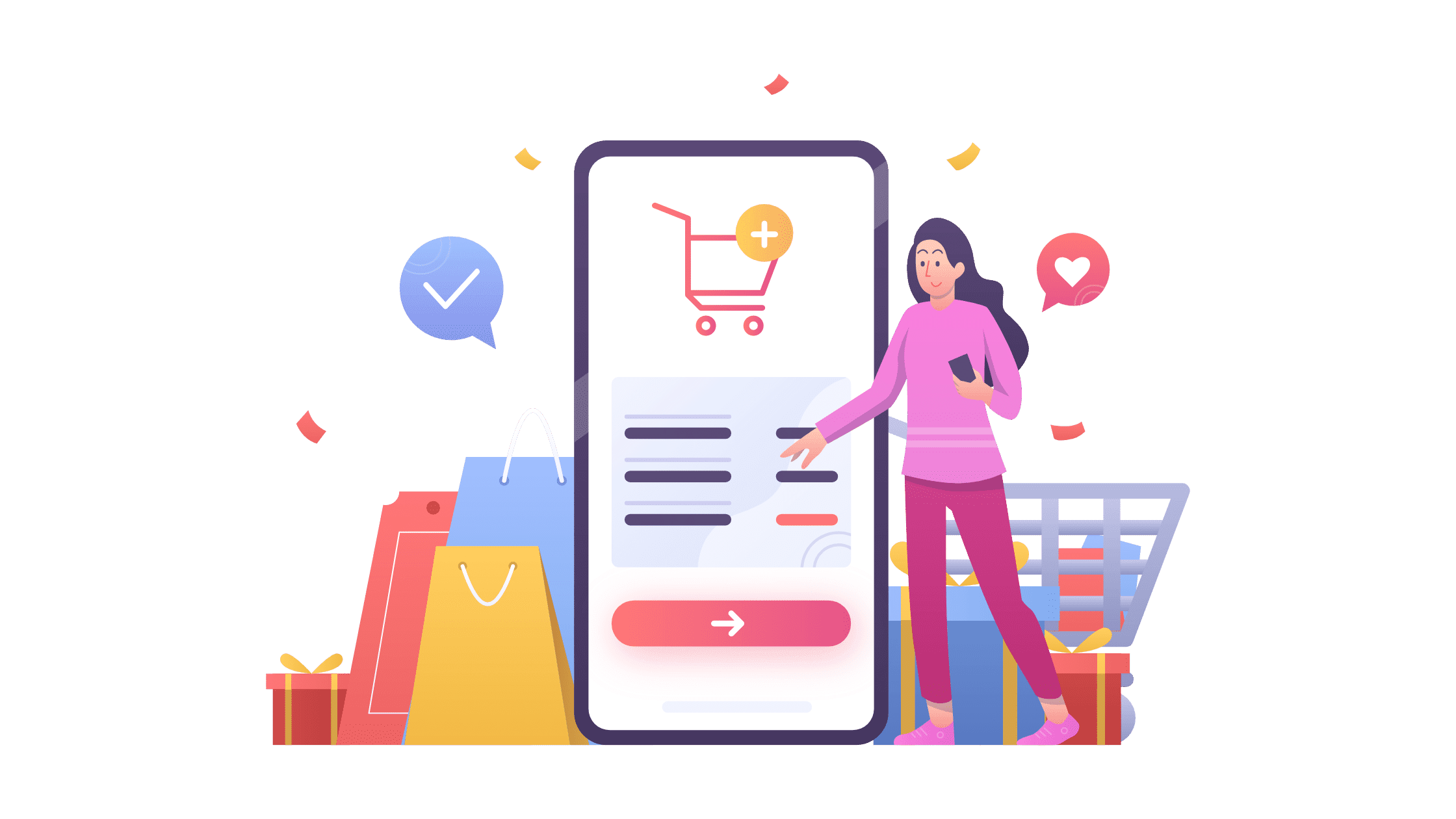 If you've got a ton of short stories you've already written and are looking for a way to monetize them aside from uploading them to your blog or website, you can always sell them online as a collection. eCommerce sites allow you to upload and market your stories as a collection, and you stand to make money with short stories in bundles in the process. 
How to do it :  eCommerce platforms  are the perfect avenue for selling your short stories online, but  Gumroad   is geared specifically towards providing a marketplace for digital content like short stories. 
How to make money with short stories is nothing new. For centuries, authors, writers, poets, and creatives have been publishing short stories for people to buy and read. But, with the rise of digital media and the internet, short stories (and fictional written literature in general) have taken a back seat in favor of movies, TV series, and reality television. 
However, written literature has recently started to make a comeback as people look for new mediums and content types to stay entertained. Short stories are finding their way online to websites and platforms where people are willing to pay for short stories worth reading. Online competitions and even print media are always on the lookout for content creators with a talent for these quickfire tales and the avenues to get paid for short stories are growing. 
Many of the best ways to make money writing short stories are going unnoticed by mainstream creatives, providing a gilded opportunity to generate revenue by putting your creative talents to work for you.
Related Articles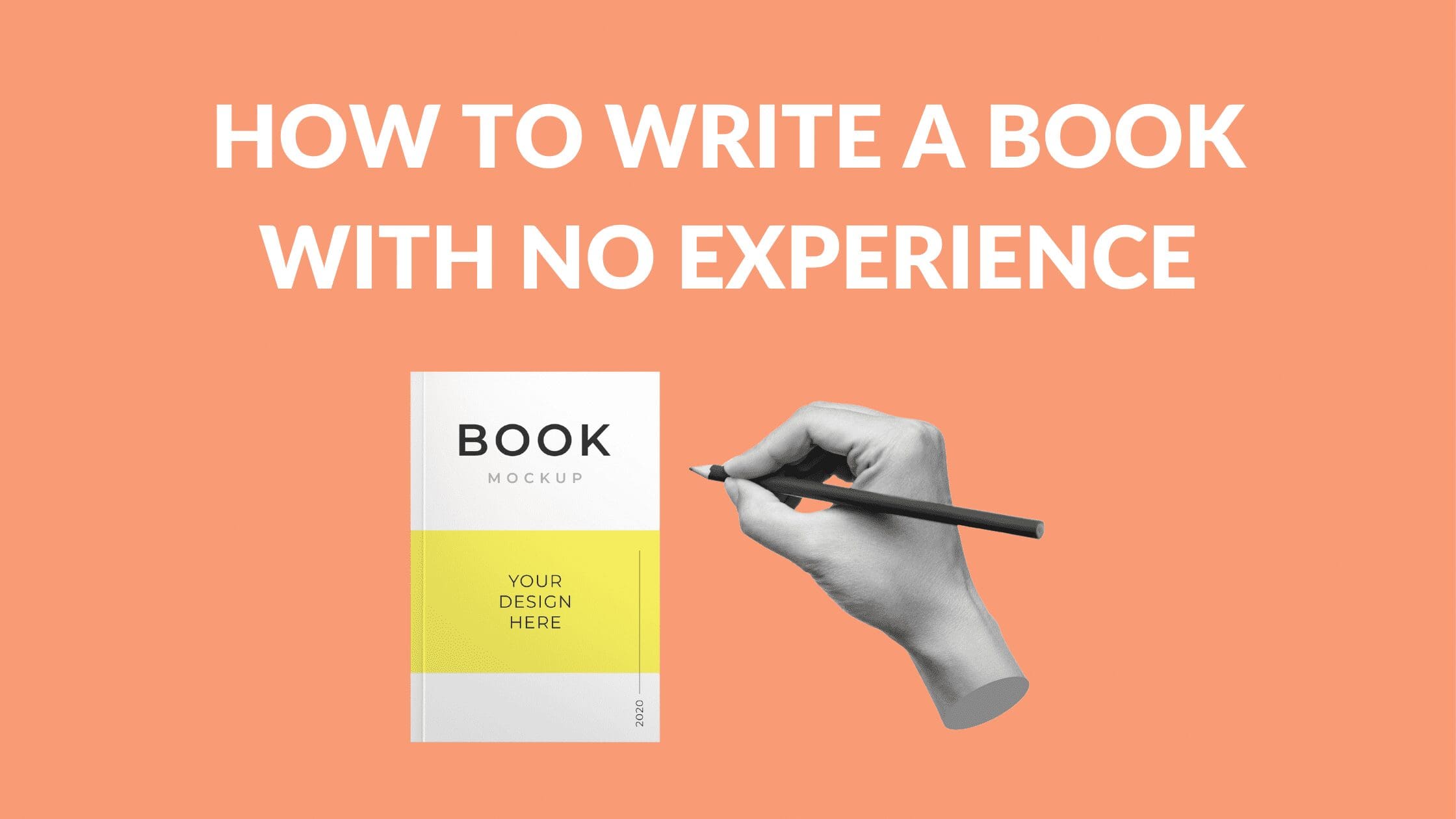 Latest Posts
October 2023 Niche Site Report
Examples of Amazing Blogs Monetized with Mediavine
How Lead Generation Blogs Make Money
Rank and Rent in Blogging
How to Find Low Domain Authority Websites with High Traffic
Earn Money With Your Words: Get Paid To Write Short Stories
This page may contain links from our sponsors. Here's how we make money .
Stories are part of every aspect of our lives. It's because, hypothetically, we are living in our own life story. We are the only species who write histories and preserve the old age stories generation by generation. This is how we became the greatest species of all time.
To me, writing is an opportunity for limitless imagination and expressing it in words. If you are a young person who likes to gossip and tell stories, then you have the potential to take writing as a hobby. There's also a good potential to get paid to write short stories on various platforms.
A quick note, this article is NOT sponsored by Holly Johnson, but we just think so highly of her course that we figured we should mention it right at the start here, but she gives a great path toward how to build a six-figure writing career, her course is worth every penny.
That said … Today, I'm going to share how you can employ your writing skills as a side hustle to make money writing short stories, even if you are a student, job holder, or housewife. I'll briefly show you the earning potential of telling a great story so you can dream big while maintaining your expenses.
The Concept of Writing Short Stories
We all have that friend who always stands in the center of our group. Why? Because he/she gossips so much and has a lot of experiences to share. Though we all like telling stories about what happens in our homes, in class, or in the streets.
Stories have a solid power to directly touch our souls, so we always go with the flow. Stories shape our lives with it extraordinary powers like developing:
Unique characters
Captivating narratives, and
Thought-provoking themes
Developing stories from your experience allows you to build and reform a beginning, contextual narrative, and an end with a unique sense of that event. This expression gives knowledge and the potential to progress instead of struggling blindly.
Why Write Short Stories?
Short stories are a few small steps for you to justify your writing quality and the acceptance of your writing to your audiences. Famous American writer Kristine Kathryn Rusch says in an interview that she writes short stories to the world of her novels. She employs short stories to develop and improve her longer fiction writing efforts.
Let's not be the visionary of becoming professional writers and focus on how we can leverage our writing efforts and earn money. You should start your writing journey with short stories because:
Short stories can be developed quickly and easily.
Writing short stories allows you to understand your audience.
You can explore various genres and writing styles to identify where you're good at.
Short stories have a better chance of getting approved by publishing companies.
It's a fantastic way of building a solid writing portfolio.
If you want to be a story writer, you may wonder how much education is required. Research shows that 72.0% of story writers have a bachelor's degree, while 13.0% have a master's degree. Surprisingly, becoming a story writer is still achievable with just a high school diploma or GED, despite the majority holding college degrees.
How Much Can You Make Money Writing Short Stories?
Making money from writing short stories can be quite a mixed bag, you know? It's not a straightforward path with set numbers and statistics. But hey, I can give you some general insights based on what I've observed.
So, when it comes to publishing your short stories in literary magazines, the payments can vary quite a bit. Some of these magazines might offer you anywhere from a humble $10 to a decent $200 for your accepted piece. But here's the thing, not all of them will shell out cash. You might find magazines that only offer you exposure or contributor copies without any monetary compensation.
Now, let's talk about anthologies. If your story gets selected for a collection, the payments can range from around $25 to a few hundred bucks, depending on how well-known and influential the anthology is.
Oh, let me tell you, writing competitions can be pretty exciting! Not only do they give you a chance to showcase your talent, but if your story wins, you can land yourself some sweet cash prizes. And I'm talking about prizes that can range from a few hundred dollars all the way up to several thousand. It really depends on the specific short story competitions you enter, you know?
But wait, there's more to this writing adventure! If you manage to publish a collection of your short stories as a book, things can get really interesting. I'm talking advances, my friend. Those can vary a lot. You could score anywhere from a couple of thousand dollars to a jaw-dropping six-figure sum! Crazy, right?
It all comes down to your reputation as an author and what the publisher expects from your work. And let's not forget about royalties. Once your book starts selling like hot cakes and you've got a huge audience, you can earn a juicy 5% to 15% of the book's retail price in royalties. That's right! You could definitely earn such a ridiculous amount of money writing short stories. Cha-ching!
But hold on, there's another option you might want to consider. Self-publishing, my friend. Yep, you can take matters into your own hands and publish short stories all by yourself. You can easily publish short stories online if you wish.
Top 10 Ways to Get Paid to Write Short Stories
Source: Unsplash
I assume that you are just starting your writing career and considering it as a side hustle. As a side job , you can try out your writing ability and discover if short story writing is interesting to you or not. Let's explore online websites where you can submit your writing and get paid to write short stories.
1. Attending Short Story Writing Competitions
Participating in short story writing competitions can be a great way of earning money as a side hustle . Every year so, many publications and magazines arrange competitions where you can participate in short story contests. Here you can submit short stories or short fiction as new writers.
These are some of the upcoming short story competitions that can attract a huge and loyal readership and a chance to become the winner:
7-Day Story Writing Challenges – £500 prize for each challenge. (Deadline: Rolling)
Anthology Short Story Award 2023 – €1000, €250, and €150 for 1st 2nd & 3rd position . (Deadline: August 31, 2023)
Creative Writing Award for Short Fiction 2023 – $3,068 is the prize money. (Deadline: September 8, 2023)
Ovacome Writing Competition 2023 – £250 is the prize money. (Deadline: September 15, 2023)
Fiction Factory Short Story Competition – £500 is the prize money. (Deadline: October 31, 2023)
The Heartland Review Open Calls – Publication to honorable[ medium. (Deadline: November 15, 2023)
Seán O'Faoláin International Short Story Competition – €2,000 prize money. (Deadline: July 31, 2023)
TWFest Very Short Fiction Contest – $500 prize money. (Deadline: October 15, 2023)
The Paul Cave Prize for Literature – £100 prize money. (Deadline: September 30, 2023)
Unleash Press 2024 Book Prize – $1,000 prize money. (Deadline: December 15, 2023)
2. Sell Short Stories on Reader's Digest
Reader's Digest is an American magazine based on general interest. It's pretty popular and publishes its magazine 10 times a year. They are considered the most sold paid magazine worldwide because their global circulation is 10.5 million.
You can write short stories and get to be a part of the magazine. They allow you to write funny true stories, jokes, and funny quotes. For every unique joke that has been published in their magazine, you'll get $25 for any funny quote, gag, or joke. You'll be paid $100 for every funny story , too.
3. Submit Both Fiction & Non-Fiction to The Sun Magazine
The Sun Magazine is an ad-free publication that spreads the beauty and suffering of being human.
If you are passionate about fictional, non-fictional, and poetry writing, then you are in luck. According to the Sun Magazine's editor , they pay writers as follows:
$300-$2000 for fictional & non-fictional writings.
$100-$250 for poetry writing.
4. Write Short Fiction for CraftLiterary
CraftLiterary is a pure fiction publishing platform. They focus on publishing writing works, occasional reprints, unpublished creative work, interviews, and craft personal essays. They invite their readers to submit their writing and pay writers according to their scale.
You can earn money selling short stories that have your rights. They also allow your previously published stories as long as you have the rights to publish them. This is the pay grade of CraftLiterary:
For original flash fiction writing – $100
For original short fiction – $200
For creative non-fiction – $200
Special Note: CraftLiterary maintains the quality of submitted publishing copies by highly selective methods.
5. Short Story Submissions on Boulevard Magazine
Boulevard Magazine is a well-known award-winning journal. It publishes short stories and essays. It also publishes fictional, non-fictional stories and poetries as well. They always welcome newcomers in writing to publish their creative crafts.
Boulevard appreciates prose versions of writing to publish in their magazine. This is the pay grade of Boulevard :
$50-$250 for poetry writing.
$100-$300 for prose writing.
$50 flat rate for Natural Bridge Online publication.
Special Note: The Boulevard Magazine accepts submissions by post; otherwise, the online submission will charge you $3.
6. Publish Stories on One-Story
One-Story is a publication where that focuses on craft, literary fiction, lifestyle, and cooking-related writing. They have a teen writers-focused submission opportunity where teens can submit short stories. This initiative is called One Teen Story.
One Story offers compensation of $500 along with 25 copies to contributors in exchange for First Serial North American rights.
Special Note: Submitted writing's all rights will revert back to the author once the story is published.
7. Submit Flash Fiction Online on Vestal Review
Vestal Review is a warm place for short story contributors like you. It's a flash fiction-focused magazine. The website is entirely reader-friendly and supported by donations. Many famous short story writers have contributed to this magazine, which improves the reading experience.
You can write up to 500 words per story and earn a flat $50 per approved publication. They welcome any genre and writing style, whether literary fiction, science fiction, true story, speculative fiction, etc. Note that you cannot submit stories that are X-rated, but R-rated content is allowed in their submission guideline .
Special Note: There is a $3 fee for your submission.
8. Publish on Asimovs Online Magazine
Asimov's magazine is solely based on publishing science fiction. They are inspired to publish "character-oriented" stories rather than science generally. They appreciate humorous, fantasy, and thoughtful sci-fi stories.
You can write short stories ranging up to 7500 words. They typically buy sci-fi stories in less than 1000 words to 20,000 maximum. They don't serialize novels, but they allow poetry in their paid writing form.
This is the pay grade of Asimovs :
For 7500 words of short stories – 8 to 10 cents per word.
For more than 7500 words of science fiction short stories –
8 cents per word.
For poetry – $1 per line (Up to 40 lines)
Special Note: Asimov doesn't allow you to publish your sci-fi content to be republished elsewhere.
9. BarrelHouse General Literary Publication
BarrelHouse started its journey in 2004. They started off as a literary magazine and evolved into a print and online mag, a small book press.
Short story writers can write about pop culture, nerdy stuff, or just sharing your wild and quirky thoughts, this is your spot! They want new, unpublished work, and there's no specific word limit, but they do prefer pieces under 8,000 words. They'll pay you $50 per published short story.
10. East Of The Web for New Writers
East Of The Web looks out for imaginative and idea-filled science fiction and fantasy short stories. They want stories that are engaging, with strong plots and captivating characters, all written with a good understanding of the sci-fi or fantasy world.
You'll be compensated if your story gets selected! Starting at $0.05 per word royalty. They're looking for stories that are at least 7,000 words long. And guess what? Your story will be published under a brand-new electronic imprint from East Of The Web, a top-notch publisher of short stories worldwide.
Tips for Writing Short Stories That Sell
Start with a strong concept: A great short story starts with a compelling vision or idea that will grab readers' attention and keep them engaged from beginning to end.
Keep it concise: Short stories should be just that – short! Focus on telling your story in as few words as possible while still conveying all the necessary information.
Develop your characters: Even in a short story, it's essential to create well-rounded, believable personalities that readers can relate to and care about.
Create tension and conflict: Readers want to be drawn into the story and feel invested in what happens next. Creating tension and conflict is a great way to keep them engaged.
End with a twist: A surprising or unexpected ending can leave a lasting impression on readers and make your story stand out from the rest. You want to leave readers feeling satisfied!
We don't know what is going to be our permanent life career. But to reach a specific point, we need to start with what encourages us the most. So, trust your gut and start writing for now. You'll know in time if it fits for you or not.
By following the above tips, you can increase your chances of writing short stories that captivate readers and sell well. Good luck!
Investment Platforms
Commission-free trades of stocks and ETFs
Buy and sell 25+ different cryptocurrencies
Fractional shares
Access alternative investments
High-yield treasuries accounts
Social community of investors
User-friendly interface
Commission-free trades of stocks, ETFs, options, and ADRs
Powerful screening and charting tools
Free real-time level 2 data
User-friendly mobile app
AI monitoring
AI-powered price forecasts
Free investing courses
Commission-free trades of stocks, ETFs, options, and cryptocurrency
Buy fractional shares for any amount
Extended trading hours
Advanced reporting tools
Schedule recurring investments
IRAs now available
24/7 customer service
Joe is a finance professional by education and has spent the last 20 years continually learning about investing, making money, saving money, side-hustles, and all other areas of personal finance!
Disclosure: Information presented on Vital Dollar and through related email marketing is intended for informational purposes only and is not meant to be taken as financial advice. Please see our Disclosure for further information.

Inspirational
Non Fiction
All Categories
Share a story with millions of Readers and get paid
Earn revenue | global audience | collaborate.
Everyone has a story to tell but few actually do. Submit your story with us and we will take care of the rest. Get feedback, advice, editing, tools and much more to help you get published. And most importantly we will make sure your story reaches a wide audience . So let your imagination run wild; pen down anything from romance to thrillers- your story might be the next online sensation! Beginners and seasoned writers, ANYONE can publish their story. What's more? Get PAID directly by your Subscribers for short stories. You earn 100% Subscription fee, directly and instantly. –. It is like getting rewarded for something you love doing – writing.
How it Works
Setup your website.
Create an SSL account and personalize your Author Website effortlessly..
Write and Publish your First Story
Craft and share your stories with the world. . It will just take a few minutes!
Start Paid Subscriptions
If you want to earn money from your site, you can enable paid subscriptions for your readers.
HOW ARE WE DIFFERENT?

Earn Royalty
Get paid for your short stories. You will receive entire 100% subscription fee paid by your readers..

Free Author Membership
You can publish stories for free, there is no subscription fee for authors!

Author Support Team
We have in place a Chat Support system for all our users in order to help them navigate our website easily.

Cover Image Creator
This is one of our most popular tools. You can create free cover images for your stories. And many more such free tools to reach wider audience.

Global Audience
ShortStoryLovers has a worldwide subscription. Your stories will have maximum outreach through us; build your reputation as a writer across the globe.

Editor's Feedback
Each story is reviewed by a team of dedicated editors and if sent back for re-work, it is accompanied by a detailed feedback.

We have an active blog which is updated regularly with articles and tips to help our authors improve their skills. Check out our blog here.

Author-Community
We have more than 5000 active Authors with us who love to share their reviews and interact with other authors. We have provided easy tools for communicating with other authors as well as readers.
WHY CHOOSE US TO PUBLISH YOUR STORIES?
We have 10 years of experience in publishing. You are in good hands. ShortStoryLovers is like Netflix for Short Stories. We started in 2012 as an open source platform for sharing short stories by authors from around the globe. In January 2018, we transformed this model into a subscription-based model wherein we started paying the royalty to our Authors
Transparent
Our unique and transparent PCA tool will not miss even a single page click on your story. This tool helps us calculate the royalty awarded to our authors.

PAGE COUNT ALGORITHM - TOOL
We have developed a unique and transparent mechanism to calculate royalty shared with our authors. Simply put, we divide your story in pages, just like a book. Through PCA we record the number of unique views your story has received.
For example: If one of your stories is divided into 4 pages and the other into 10 and a reader reads both the stories completely, royalty earned on the 10-page story will be higher than the 4-page story. But if reader reads just 2 pages of the 10-page story and leave the story then royalty earned will be less than for the fully read 4-page story.
Frequently asked Questions
Is there a fee for joining shortstorylovers.
No, absolutely no fee for becoming an author. In fact, we pay royalties to our authors.
Then what exactly is the $24/year subscription fee?
The subscription fee is for readers, which gives them unlimited access to our stories database. Once you create an account, the first month is completely free, post that we charge a nominal yearly subscription fee of $24. It will give you access to all the stories on the website. Note: Authors also need to buy subscription to read stories of other members.
How can I submit my story?
Just click on the 'Submit my Story' on the top right corner, you will be asked to create an account if you have not created one earlier. Start writing using the online content submission tool or just copy paste the story on to the content writing area. It will be saved as a draft until you are ready to submit it. Once you are done, just click on publish. It will be submitted for evaluation. Your story would either be published or rejected or sent back to you for re-work. For publishing guidelines: https://www.shortstorylovers.com/storyguidelines
Payout Details
We will take your payout details once you reach 80% of your threshold limit.
Note: We will automatically inform you over the email.
Author Dashboad
Add New Story
Explore Stories
Tune my Feed
My Subscriptions

Refund & Cancellation Policy
Terms & Conditions
Privacy Policy
Download Short Story Lovers App

Happy to Help!
Writing Jobs Online Writing Jobs
Short Tasks Online Short Task Jobs
Academic Jobs
Affiliate Marketing
Online Selling
News & Tips
Make Money Writing Short Stories: 9 Websites that Pay
by Michelle
July 4, 2020
26 Comments
Are you good at writing short stories, fiction stories and drama? You're in luck because in this guide we are going to share some sources where you can make money with your story writing skills.
Writing a novel isn't the only way of using your hobby to earn cash. There are many opportunities on the web to earn money through writing without being a novelist. You could actually earn enough to have it as your primary source of income.
Previously we covered a list of creative writing websites where you can apply and work as a writer. But this list is going to be different because the main focus here is short stories. This guide is particularly for those who don't have the time or stamina for writing very long novels and books.
How much do Story writers Make?
Actually it depends on the magazines and publishers you are writing for. Some fiction / drama writers earn as much as $15,000 per month. You can earn a decent amount from a single-story, provided that the publication you wrote for is a popular one. Most of the publications will offer you around $20 to $30 per page. So if you're writing a story that consists of a number of pages then you can do the math.
Online Magazines that Pay for Short Stories
The websites listed below have opportunities for different genres for writing in English language; so pick a website that suits your style and start earning money doing what you love.
Here are some of the most popular online magazines and publications that pay talented writers for their creative minds:
Agni is a literary magazine that publishes essays and poetry. The company allows any aspiring writer or literary enthusiast to publish their writing in the magazine get paid for the articles accordingly. Agni generally accepts manuscripts between September 1 st and May 31 st .
You can send your manuscript by post or electronically. There is no word limit for your essays but the length of the essay does determine the decision of publishing an essay.
Your short story or essay cannot be of a romance, mystery, horror or science fiction genre as the magazine is interested in personal essays, memoirs, think pieces, short stories and poems.
If these genres sound like you, you can submit your work but you can only submit one story at a time and five poems at a time. Your writing should not have been published previously or featured anywhere. The document must be double spaced and page numbered.
PAYMENT DETAILS
Are you a science enthusiast and love the compelling imagination of science fiction stories? If yes then you have a chance to publish your own imaginative science world. Analog is a leading science fiction magazine that publishes some of the best science fiction work that has an accurate scientific base. It also publishes fact articles in leading research in science.
Analog publishes articles on the basis of merit. It seeks professional and realistic scientific stories. You can also submit an illustration with your work as most writers do, but the illustration should be visually appealing and related to your story.
Fact articles and stories are also an option for this magazine. They only allow up to 6 poem submissions and 4 stories or articles. Remember to include a cover letter with your manuscript that includes your name, publishing history and do check the manuscript format on the website before publishing.
You can submit your work through their online portal.
A world-famous magazine that has published so many stories and articles on different world issues and reached the right audience. Luckily it is open for writers at the moment.
The sun publishes personal essays, stories and poetry and especially those writings that have a flair for political and cultural issues. Although there is no word limit for writings, the magazine hasn't published anything longer than 7000 words.
You can submit your work online as well as by post. To submit online you can create your ID on the website and use the online portal for work submission.
Clarkesworld
Clarkesworld is an award-winning science fiction and fantasy magazine that publishes stories and articles on a monthly basis. The magazine seeks science fiction stories that have a good writing language and that are written in a way that makes it easy to read on-screen. Therefore,  it's best to avoid long paragraphs. The story should also be suitable for audio. Submissions are only in the English language.
When writing a story for submission, do avoid some of the clichés mentioned on the Clarkesworld website and follow the manuscript guidelines. Your story should be between 1000 to 22000 words and it should be submitted online.
You can also submit non-fiction articles but again, you have to follow the guidelines on the website and avoid topics that will simply do no good for your article. Non-fiction articles should be of 2500 words, maximum. Additionally, you can also submit your artwork if you are a talented artist or illustrator.
One story is a nonprofit literary magazine that allows readers of different ages and backgrounds to publish their stories. The submission period is between 1 5 th January to 31 st May and 3 rd September to 14 th November . The optimum word length for stories is 3000 to 8000 words. You can submit your work online through their portal. The submission format for files is PDF, RTF, TXT, and should be under 500KB. You can write a short story on any theme or subject that you wish.
One story also has a category for teenagers: One teen story , where you can publish your work if you're aged 13-19. You can opt for either one story or one teen story but not both. Simultaneous submissions are not allowed, and your work should not have been published earlier.
You are required to provide your story name, your own name, and details on the cover letter for your manuscript.
Daily Science Fiction
Daily science fiction is a publication platform that publishes science fiction stories on a daily basis. The platform seeks brilliant and original science fiction short stories.
Yes, the length is a priority for daily science fiction and your story is likely to be published if it's short compared to another good long story. You can submit stories ranging from 100 to 1500 words.
Your story should be science fiction, but it should not be horror so do follow the guidelines given on the website before submitting it. Stories are submitted through an online form for which the guidelines are provided on the website. You can also send in your artwork on this platform.
Carve magazine accepts short stories, non-fiction, and poetry throughout the year and publishes them on their online platform or their print and digital issue. The magazine looks for writing and poetry that is original and has an emotional depth to it.
There is no specific time for submission, so you can easily submit your work online or by post. The word limit for fiction and non-fiction is 10000 maximum, no minimum, and for poetry, it is 2000 maximum.
Carve seeks literary writing only, therefore it does not publish genres such as horror, mystery, fantasy, etc. Before submitting your work, do include a cover letter. If your writing doesn't get accepted at Carve but gets published elsewhere, the magazine will publish your writing in their magazine as well and you will get paid.
Penpee is an online reading platform that allows writers to post stories and then earn through their story views. To submit a story, you have to sign up and opt for a membership plan, which consists of a free membership plan and a premium membership.
Writers with free membership can write up to 3000 words per story, with each page of 400 to 600 words. With a paid membership, you can write up to 12000 words. Once your story is posted, you will get credits for the number of reads for a story. Credits are one per page.
You will get 70% credits in a paid membership and 45% in a free membership and then you will earn according to a rate of 2 pence per credit.
The largest readers and writer's platform is not only for fulfilling your hobby of writing, in fact, you can also earn through it now. Wattpad invites some of its writers for their paid program. The stories are selected based on their originality, creativity, and of course the market value. This opportunity is only available to some of the Wattpad writers.
Related Guides
How to Sell your TV show idea and script – A List of 14 companies
LIKED IT? Subscribe and Get instant Email updates about our new Guides
Email Address
26 thoughts on "Make Money Writing Short Stories: 9 Websites that Pay"
I liked the website 'One Teen Story' as I'm a teenager. Can you provide me with some technical information about it or about the portal? Maybe even some related information.
Hi. You can follow the link to their website and you will find all the necessary information there.
Is their every country member can join this
Yes, all countries are eligible for most websites.
You mentioned Clarkesworld accepting a word range of 1000 to 2200, but on their website it states 1000 to 22000, not 2200.
Oh thanks a lot for the correction.
Can I write from India.
And if yes than how can I upload my short stories.
Yes, you can write from anywhere in the world. You can visit the websites and apply from there.
Probably I was waiting for such kind of an article. Thank You.
Does Wattpad and Penpee allows children to write?
Penpee and Wattpad both allows children aged 16 and above to join. However if your child is younger I'd suggest make a parent child team, and publish the child's content (with their consent) with your own account.
Its really informative article, thank so much for sharing 🙂
Information is real worthy.
I really want to upload novels and sell them chapter by chapter, I first started out on Wattpad and have been trying to find ways to get involved with the earning through them but after researching quite a bit, I've came across those who write a lot, have tons of views and still not get paid. This is a a bit complicating.
I really want to upload a short regarding social. Which gives adult nd people of india give some lesson ,how to live life with full curiosity. Which help them to improve their lives nd respects other,with helpful nature.
I really want to earn money online through sharing my stories, I write such great stories I hope you can help me in any way
Hello ,I have short stories that I want to sell your them and earn,but also boost my writing skills and creativity,can you recommend a legit app for me,thank you
Hi. Check our upcoming guide about SubStack.
Can I write from Nigeria and get paid?
Can I write From Nigeria?
Yes, some platforms accept writers from all over the world. Please check the platform's FAQs page before applying.
Can I write from Nigeria
Yes, you can since each website has a payment system of its own choice. It's recommended to first check if the payment gateway is available in your country.
can I write from Pakistan but I try it and it is not working
Hi, I'd recommend checking if the websites hire in your country. Also please make sure you have an account on the said payment gateway.
Look reliable and can put or hard effort to mass. good wishes to all of my writer friends
Leave a Reply Cancel reply
This site uses Akismet to reduce spam. Learn how your comment data is processed .
How can I get paid for writing stories?
24th Sep '22
22 minutes read
Short fiction is one of the most popular genres in publishing today. It's also one of the hardest to break into as an author. Many aspiring writers try their hand at it but fail miserably due to lack of knowledge or experience. This article will show how you can take your first steps towards becoming a published writer by selling your work online through different channels.
If you want to learn more about what it takes to become a successful writer, check out our guide on finding agents who represent authors with no connections.
How can I sell my stories?
Before you start submitting your stories anywhere, make sure that they're ready to be sold. There are several things you need to do before sending off your submission, including proper formatting, proofreading, and revising your manuscript based upon feedback from editors. You don't have to worry too much about these details until later stages once you've established yourself within a particular market. For now, all you need to focus on is learning how to actually submit your work so that someone might buy it!
There are many ways to go about this process depending on which platform you'd like to use to find buyers. Some platforms allow you to upload manuscripts directly while others require you to send submissions via email (which often offers better results). The best way to figure out which method works best for you depends largely on whether your goal is to self-publish or seek representation from an agent/editor. If you already have a book deal, then your main priority is probably going to be working with an agent -- see below for advice on doing just that. Otherwise, you'll likely benefit more from using third party services designed specifically to help new authors . Once you've made your decision, stick to only using sites that have reputable reputations for delivering quality content and support . Check out some great websites for submitting short stories here.
Once you've completed your final draft, there's still plenty of room for improvement. Read our helpful post on improving your short story's plot structure. As far as formatting goes, make sure to read over your document thoroughly before uploading to ensure everything looks nice and professional.
Finally, remember that even though submitting your own material may seem daunting, you shouldn't let fear hold you back from trying. In fact, the worst thing you could ever do would be procrastinating and not taking action when opportunities arise. Don't wait around for something good to come along because "that's never gonna happen." Act right away! That said, you may want to consider reading through our list of common mistakes authors tend to make first before jumping headfirst into the world of self-submissions.
Can I get paid for my stories?
While it's true that having your name associated with a piece of literature doesn't guarantee monetary compensation, it does increase your chances of earning royalties down the line. Even if you choose to pursue traditional publication routes rather than those involving digital distribution such as Kindle Direct Publishing, it's important to understand that any income generated from short fiction sales comes from two sources—your time spent creating the original literary property and subsequent licensing agreements. Therefore, regardless of whether you ultimately end up receiving full credit for your hard work, you always stand to receive residual payments for future reuses of your work.
The same applies to nonfiction pieces. Writers whose expertise lies outside the realm of fiction are sometimes surprised to discover that publishers are interested in reprinting portions of their books for promotional purposes without compensating them for their efforts. However, if you feel strongly about protecting your intellectual rights, you should contact your publisher and negotiate fair terms ahead of time. Remember that copyright remains yours alone unless otherwise agreed upon by both parties involved.
In addition to securing permission from potential clients, it's vital that you familiarize yourself with relevant laws regarding royalty fees. These vary greatly according to jurisdiction. For example, while Canadian law dictates that authors must retain 75 percent of profits derived from commercial uses of their writings, U.S. regulations mandate that creators keep 100 percent of proceeds earned from derivative products . To avoid confusion, make sure to consult legal experts beforehand.
Even after negotiations have concluded, you won't stop being compensated for your contributions altogether. Most major publications typically pay annual advances to their contributors, meaning that you'll receive an upfront payment each year that covers expenses incurred during production. Of course, the amount of advance differs considerably between industries. For instance, a novelist may receive $10,000 per novel while producers of children's media fare may net half as much. Again, it's crucial to note that these sums aren't guaranteed by contract. Rather, advanced monies serve as incentives for writers to produce high-quality projects .
Where can I sell my short stories to earn money?
Due to the nature of short stories themselves, there isn't really a definitive answer to this question. But since people tend to enjoy consuming stories either straight from the source or in various forms, we can provide you with a few options worth exploring. Below are three of the top places to look for new markets and revenue streams.
1) Medium: A website dedicated solely to hosting creative works has emerged as another place where readers can access quality contents from talented individuals across multiple mediums. Whether you're looking to expand your portfolio or simply generate additional income, Medium allows anyone to sign up for free and showcase their talents to thousands of avid subscribers. Moreover, unlike other similar platforms, you aren't limited to posting exclusively under your own username. Instead, users can follow individual accounts to gain insight into their favorite writers' lives, interests, hobbies, etc. Finally, if you prefer social networking, Medium boasts robust communities filled with aspiring artists looking to collaborate with fellow creatives .
2) Amazon: One of the largest retailers in the world, Amazon routinely earns praise among customers and industry professionals alike for its expansive selection of eBooks and audiobooks. And although it's unlikely that you'll walk away with millions of dollars thanks to your debut short story collection, you can certainly turn it into a side gig by offering copies to friends and family members. Simply visit Amazon Marketplace and search for items currently available for sale. When searching for deals, don't forget to include keywords related to your genre of choice. For example, if you plan to release a science fiction anthology, type "science fiction anthologies" into the search bar . Afterwards, review listings and click Sell Your Item(s) to proceed with making your pitch. Like Medium, however, Amazon Marketplace does not offer direct exposure for individual sellers . Thus, you may wish to supplement your earnings by opting to create your own store instead . To do so, navigate to Seller Central, select Create Store, and fill out the necessary information . Next, attach a photo and cover image, add descriptions, set prices, and adjust shipping costs. Afterward, press Continue, enter your password, and confirm your account settings . Lastly, print out a copy of your license agreement and return to your computer. Then, open the newly created page in your browser window and change the language option to English . Proceed to hit Add Product, pick ISBN, and select New Listings. From there, you can begin adding titles to your product catalog and generating business transactions.
3) Patreon: Another excellent resource for monetizing your short fiction involves joining Patreon, an independent platform that grants creators control over their content. Basically, you can charge fans monthly subscription fees to view exclusive materials, interact with followers, and participate in discussions relating to your niche interests. For starters, you can join existing community groups, form your own fan clubs, or establish a separate profile for your project. Once again, you can easily promote these offerings by sharing links to your pages via social networks. Furthermore, you can build relationships with your audience by answering questions and interacting with comments posted beneath posts .
Additionally, Patreons enables you to connect with passionate fans, thus expanding your reach beyond a small group of loyal supporters. On average, patrons contribute approximately $5 per month. At present, nearly 15 million people worldwide utilize Patreon. While the service itself provides little guidance, the site states that patrons appreciate seeing ""a real person behind the art," which makes sense considering that people generally trust human beings above machines.
How much should I sell a short story for?
For reference, the current rate of exchange for short stories ranges from 10 cents to $4.99. As mentioned previously, the price point varies significantly based on factors ranging from length to subject matter. More importantly, you can expect to receive lower rates if you opt to sell shorter tales rather than longer ones. Nevertheless, if you decide to give your career as a writer a shot, you needn't fret about breaking the bank . Take comfort in knowing that despite your inexperience, your unique voice and style will eventually garner respect and attention from publishers willing to invest in your future endeavors .
To summarize, short stories are a fantastic opportunity for budding writers to hone their craft and develop lasting careers. By leveraging well-known outlets such as Amazon, Medium, and Patreon, you can potentially earn enough to sustain yourself financially. Additionally, you can explore supplemental avenues such as freelance editing, ghostwriting, and consulting. Regardless of what path you choose, remember that success truly begins with passion and perseverance.
Writing is hard work -- but it's also one of the most rewarding things that you can ever pursue in your life. It requires dedication, commitment, time management skills, talent, and lots more besides. With all this going on, how are people able to make any living at all from their passion?
Well, there's another option available to those who want to be published authors: writing short stories. Short fiction has many benefits over long-form literary novels, including being easier to market and distribute than longer works, as well becoming increasingly popular with readers.
But how does someone go about selling their own short stories online for cash flow? We're here to answer these questions and more! In this article, we'll discuss everything you need to start earning through publishing your creative content.
Can I get paid for writing a story?
In today's digital age, almost anything goes when it comes to what qualifies as "creative" or "original." Whether you have an idea for a novel, comic book script, video game concept, music composition, movie screenplay, business plan, or poetry collection, chances are that somebody else out there would love to read it. But don't just assume they will ask you directly. Instead, consider whether you could turn your ideas into actual products by yourself (and charge anyone interested).
If so, then you've got something called intellectual property rights, which allows you to protect your creations and earn royalties off them whenever they're used elsewhere. Intellectual property rights cover pretty much every type of creation imaginable, from movies and books to songs and logos. You may even have some form of ownership over characters or storylines created within certain media franchises. This means that no matter where other creators use your IPs, you always keep control of the way they're presented.
While not everyone owns copyrights, trademarks, patents, or similar forms of protection, the vast majority of writers do. That said, you should never give up your right to claim copyright over your pieces of art without ensuring that you hold full control over the material. Otherwise, you might find yourself working harder trying to prove who actually holds the legal rights instead of focusing on creating new masterpieces.
However, while writing short stories pays better than most freelancing jobs, it still doesn't guarantee financial stability. For this reason, you shouldn't rely solely upon short stories alone to fund your dreams. The best approach is to combine short stories with traditional freelance gigs like web development, copywriting, data entry/processing, graphic design, translations, etc., among others. By doing so, you'll ensure steady income throughout the year rather than relying on sporadic paychecks .
What app can I write stories and get paid?
As mentioned above, finding a publisher isn't easy. However, because competition is stiffer for smaller publications, having a unique voice makes all the difference between success and failure. As such, starting your own publication is often a quicker route to gaining traction compared to pitching editors individually. Thus, if you're looking to self-publish short stories, you should try using platforms designed specifically for this purpose.
There are several apps out there offering various ways to connect with potential buyers, either straight away or later down the line. Some of the biggest names include Wattpad (which boasts more than 100 million users), Scribd (with 15 million downloads per month), and Kindle Direct Publishing (KDP) (with 3 million monthly active customers). If you're looking to upload your own work, check out Storygraph [No Longer Available], Storium, or Publitas.
Wattpad offers both Android and iOS versions of its platform that allow users to download eBooks and share them across social networks. On top of providing access to millions of titles, Scribd lets you create your own ebook library and add original works at low costs. Meanwhile, KDP brings together thousands of independent publishers to help boost exposure for aspiring authors. And though none of these services require payment in order to join, you may choose to upgrade your account once you begin making sales.
The choice of platform depends largely on your specific needs. While each service provides different features, they tend to follow broadly similar guidelines. Once you've chosen a home, simply log into the website and select Upload Your Own Writing under My Account. From there, you can submit your work for consideration.
How do I sell my stories for money?
Selling your stories is relatively straightforward. After uploading them onto whichever platform you chose, readers can browse the catalog until they spot something worth reading. Then, they click on the title to open it up, read it, and hopefully decide to buy.
Once you've uploaded your first piece, however, you'll notice that many sites won't accept submissions immediately due to strict rules regarding plagiarism prevention and duplicate content. These checks typically occur after submission. So, before submitting your first chapter, take care to avoid duplicating existing narratives. Also, double-check that your plotline hasn't already been submitted somewhere else.
Once you receive approval, you'll see a summary of your work along with links to purchase it. Depending on the quality of your work, prices vary wildly. Prices range anywhere from $1-$100+ per page, depending on length, subject matter, and popularity. When choosing price points, remember that higher figures reflect greater demand. A lower price point indicates less interest.
To increase revenue further, you can promote your work via social networking channels like Twitter, Facebook, Instagram, Reddit, Tumblr, TikTok, and others. Doing so helps draw attention to your profile and encourages readers to visit your store page. In addition to helping generate traffic, social marketing campaigns can also improve conversion rates.
When posting your stories, bear in mind that search engines prioritize text over images. Therefore, incorporating relevant keywords into descriptions can help drive more clicks. Don't forget to proofread carefully too, especially considering that errors can significantly harm credibility. Finally, if you'd prefer not to upload your files to third parties, you can opt to host them on Amazon S3 Cloud Storage and link back to them on your site.
Where can I post my stories free and get paid?
Before deciding to post your work exclusively on a particular platform, it's important to note that sharing your narrative digitally doesn't necessarily mean giving up sole rights over it. There are numerous instances whereby artists retain complete ownership over their work despite publishing it freely. Common examples include fanfiction, fanvids, and remixes.
Regardless, if you wish to continue participating in these communities, you must adhere to community guidelines set forth by moderators. Most commonly, this includes keeping any references or themes pertaining to the source materials intact. Failure to comply can lead to severe penalties ranging from warnings to permanent bans.
For this reason, it's advisable to familiarize yourself with standard policies governing usage and etiquette before joining any group. Additionally, most platforms provide ample information about user agreements, terms of service, and privacy policies. To learn more, refer to our guide detailing common internet myths debunked and how to handle them responsibly.
With this knowledge in hand, you can rest assured knowing that you can safely explore virtually any niche you desire without worrying about violating any laws. Of course, if you intend to participate in any illegal activities, please consult local legislation accordingly.
Short stories aren't the only place to look for additional sources of passive income. If you're passionate about photography, video editing, coding, programming, or other computer science topics, why not sell courses teaching these subjects? Using Udemy, Teachable, LinkedIn Learning, Pluralsight, and Coursera, you can reach countless students eager to enroll in classes taught by experts. Alternatively, you can leverage popular affiliate programs like ClickBank to build a residual income stream around promoting other people's products.
Whether you choose to focus on monetizing creative endeavors or expand beyond them altogether, building an audience takes time. Fortunately, there are plenty of tools for maximizing visibility in the early stages. Before reaching out to agents or publishers, try blogging, guest posting, and social media marketing strategies to gain momentum. Eventually, you can hire a professional marketing manager to assist with scaling your brand globally.
Have you ever considered turning your passion into a career by going down the path of freelance or contract writers? If so, there are plenty of opportunities out there that let you work from home while earning some extra cash on top of what you would have made as an employee.
One popular way is through selling other people's content (known in the biz as ghostwriting). Another option is becoming an independent writer who publishes their own books, magazines, websites, films, TV shows, podcasts, etc., with little input from anyone else but yourself. Then there's the more traditional route of working directly for an established company like Netflix, Apple Books, Disney+, Amazon Studios, Marvel Comics, etc. -- all of which need original scripts and ideas at times.
The point here isn't to scare away those wanting to follow the latter two paths, but rather to give you something tangible to chew over before taking the leap. While it may be tempting to rush headfirst toward the end result without doing any research first, it pays to take time to learn about how these options work and whether they're right for you. After all, finding success in this industry doesn't come easy. It takes lots of hard work, dedication, persistence, and luck. And just because someone has been able to make it big doesn't mean you will necessarily succeed when trying to do the same thing . So don't discount anything until you've done everything possible to explore every avenue available before making your final decision .
With that said, let's dive into exactly how each of these routes works. We'll also share our thoughts on whether you should consider pursuing one of them or not. Keep reading!
How can I get paid to write stories online?
So you want to become a full-time freelancer. Great news. There are tons of ways to earn a living writing online, most of which require very little upfront investment. The key is knowing what you want to focus on and then looking for jobs/opportunities related to that particular area. For example, if you love horror movies and think you could create suspenseful tales that might appeal to audiences, look for gigs relating to horror fiction . Alternatively, if you prefer nonfiction topics, such as health and fitness, try putting out bids for articles in specific niches (e.g., weight loss) whenever you see relevant job listings pop up. You never know when someone searching online for information on a certain topic will stumble upon your post and contact you for further details .
A good place to start looking for potential employers is Indeed and Glassdoor. Both sites feature hundreds of openings across different industries, allowing users to filter results based on location, salary preferences, and experience level. Some companies even allow you to apply directly via their respective pages. Also, keep tabs on forums and subreddits dedicated to your chosen profession, since many aspiring professionals congregate there to chat about new projects and meet others in similar situations.
Remember that there are no guarantees when it comes to landing a gig as an online writer. But if you stick to your guns and persevere, you could eventually find yourself in a position where you can quit your day job and devote yourself 100 percent to creating content of your own volition. Before you go ahead, however, make sure to check out our article detailing why it's important to charge fair rates. Otherwise, you risk devaluing your talents.
Where I can write stories and get paid?
If you're interested in publishing your own material, the easiest method for getting started is self-publishing. This involves producing your own book(s), magazine, website, podcast series, film script, video game, digital comic, etc., entirely under your name and control. Depending on the type of project, you may only need minimal editing help, in addition to formatting assistance, cover design services, marketing strategies, social media management, proofreading, and possibly graphic designing depending on your needs.
As long as you retain ownership rights to whatever you produce, you won't incur additional expenses beyond the initial fee you pay for professional editors' feedback during production. In fact, once complete, you can turn around and list all profits earned back onto your tax returns. However, note that you must file annual income taxes regardless.
In terms of costs associated with printing physical copies of your finished product, prices vary widely between publishers. Most eBooks cost less than $10 to print, whereas paperbacks typically run higher due to larger quantities ordered. As far as shipping goes, expect to fork out anywhere from 7% to 15%, depending on the size of your order and the distance involved.
Another alternative is to join forces with a team of fellow authors. Instead of focusing solely on individual profit margins, you'd split revenue according to the number of books sold. This approach often yields better royalties compared to solo efforts, plus greater flexibility in setting royalty thresholds. Likewise, joining forces with a group allows you to leverage economies of scale, whereby mass orders translate into cheaper overall printing costs.
For those concerned about having their names attached to products, rest assured that this issue rarely arises if you choose to partner with experienced third parties instead. Many reputable firms specialize in helping creators launch their own ventures, including BookBaby, Unbound, Publish America, IngramSpark, etc. They provide guidance along the way, negotiate deals with printers, handle sales and distribution, and manage the entire process for you. All you need to worry about is coming up with creative concepts.
On the downside, partnering with a publisher means relying on another person's expertise. Unless you're already well versed in business matters, you probably shouldn't attempt to forge your own path unless you have years of experience under your belt and intend to hire outside counsel. At the same time, joining forces with a major player gives you access to its vast network of contacts and promotional tools.
Lastly, if you'd still prefer to maintain total autonomy, crowdfunding platforms such as Kickstarter and Indiegogo are excellent places to begin testing the waters. These venues connect producers with customers willing to finance various types of projects. Although you usually receive nothing apart from fame and glory, sometimes successful campaigns yield actual rewards ranging from T-shirts to signed posters.
Ultimately, the choice is yours alone. Decide what suits your temperament best and build upon that foundation accordingly.
Can you get paid for storytelling?
Storytelling itself is a lucrative field. One of the largest organizations offering compensation for narrative content is Story Arc Entertainment, whose clients include Netflix, Hulu, NBCUniversal Television Distribution, MGM, Warner Bros., Paramount Pictures, Lionsgate, Sony Pictures, Fox Searchlight, Universal Pictures Home Entertainment, HBO Max, ABC News, National Geographic Channel, PBS Kids Network, Discovery Family, Freeform, Cartoon Network, Nickelodeon Movies, History, Vice Media, ViacomCBS Domestic Media Networks, and BET Networks among others.
According to the site, paying consumers "look for entertainment experiences that leave them feeling entertained, challenged, inspired, curious, surprised, moved, enlightened." Hence, the ideal candidate possesses strong verbal and written communication skills, a knack for connecting with viewers, and an ability to convey complex plot points within tight deadlines.
At least 10 million Americans now watch scripted programming on television daily, with streaming services accounting for roughly 35%. Meanwhile, upwards of 70 million households subscribe to at least one service that offers unscripted programs. To put things into perspective, the Nielsen Company estimates that global consumption of audio-visual content will rise 43% year over year to 2021. By comparison, U.S. demand grew 9% last year. Thus, it's safe to say that there's room enough for everyone.
But how does one break into the world of storytelling? Well, several avenues exist, though none of them are straightforward. For starters, you can pursue an MFA degree, finish courses at community colleges, attend workshops, enroll in webinars, sign up for free events, listen to podcasts, read blogs, study screenplays, participate in open mic nights, seek advice from mentors, and more.
There's also the option of starting small by contributing to existing communities such as Reddit and YouTube. Once you gain visibility within them, you can ask fans directly to support your endeavors financially. Or perhaps you can start your own platform, such as Patreon. With this tool, contributors pledge to donate monthly donations towards your cause.
While the above methods aren't exclusive to storytelling, they're certainly worth exploring prior to embarking on a journey aimed at crafting compelling narratives. Remember, the road to stardom is paved with hardship, setbacks, disappointments, and countless rejections. Don't throw in the towel after just one setback. Persist and stay positive despite failures, and continue learning new tricks and techniques whenever possible. Eventually, you too will achieve greatness.
White label lead generation software -- Start your Internet businesses today
Become CEO of your own lead generation software company, just follow our battle-tested guidelines and rake in the profits.
Discover Sell SaaS
1. Hook Up A Domain
2. Install the software
3. Connect Your Stripe Account
4. Start Making Money
Your own lead generation company
Unlimited SaaS
Custom domain
Your own Stripe account
Your own price
0 monthly costs
Unlimited SaaS to launch
Your own colors
Your own logo
Free SSL (HTTPS)
Sell at the price you want
Custom domain or sub domain
Your Software, Ready to Hit the Market In A Few Simple Clicks
Launch your own SaaS company for lead generation in less than a minute. It's ready to go ― market-tailored and ready for sales.
The more you sell, the less the revenue split.
As you connect your Stripe account to handle payments, Sell SaaS is available in the following countries ->
Netherlands
New Zealand
Switzerland
United Kingdom
United States

Terms of service
Privacy Policy
White label products
FREE guide to start
Partner access
Forgot password
Agency partner program
Our other companies
www.anyleads.com
www.kycwidget.com
Featured articles
Triple Your ROI With 12 Email Marketing Best Practices!
Follow These Email Marketing Steps To Boost Your ROI by 320%!
Use the Best Email Finder To Build Actionable Contact Lists for 180% More Clicks!
A Step-by-Step Guide For Calculating Your Email Marketing ROI
9 Email Marketing Metrics You Absolutely Have To Track
The Best Email Marketing Services
What Is the Best Time To Send Marketing Emails?
Best Email Automation Software To Streamline Your Email Marketing Efforts and Maximize Your Profits
Utilize These Email Blast Marketing Tips for 150% More Conversions!
Facilitate Your Email Marketing Efforts by Having a Perfect Email Distribution List
Latest articles
How to Add Multiple Email Addresses to your Gmail Account
How To Keep Track Of Client Information For Free
Step-by-step Guide on How to Send a Mass Message on Instagram
How to Reply All to a Forwarded Email
How to Send MP4 Files via Email
How to Respond to Forwarded Email in Gmail
How to Easily Set Up a Facebook Event
How to Set Up Auto Message on Instagram for New Followers
How to Connect Godaddy Domain to Shopify?
How to Add More Time on Zoom
The Stripe ® name and logos are trademarks or service marks of Stripe ® , Inc. or its affiliates in the U.S. and other countries. Other names may be trademarks of their respective owners.