Applying For Scholarships
Writing Tips for a Career Goals Essay (2023)
Jennifer Finetti Mar 1, 2023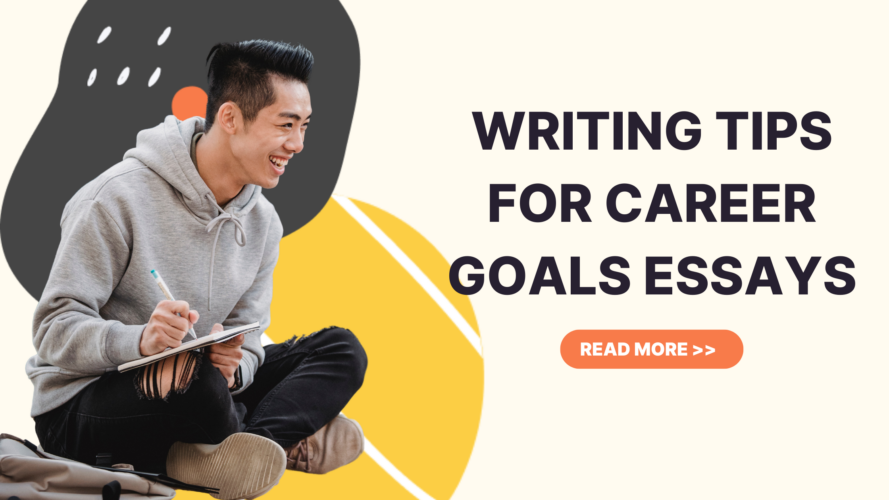 Get our best scholarship practices, insights & tips delivered to your inbox
Thank you for subscribing!
For your college scholarship essay, you may be asked about your career goals. The scholarship committee wants to see how investing in your education will help your career. Do you have a definitive plan? Will a college education fit into that plan? These are the answers they want to see.
In this guide, we will provide some scholarship essay examples about career goals to jumpstart your essay writing.
Writing tips for career goals scholarship essays
Here are some quick tips for writing career goal scholarship essays:
Write about career goals that tie into the scholarship. This doesn't mean you have to lie about your career goals to make them fit. Find a way to relate them to the scholarship committee or other elements of the scholarship.
Be precise about your career goals. Avoid vague statements that suggest you do not have a plan. Judges like to see determination because it shows they're making a worthy educational investment.
Discuss how your education will help you achieve your career goals. The scholarship will assist with your education. Show a connection between the two so they can see why you deserve this scholarship.
If you mention multiple goals, indicate which one you feel most strongly about. Longer essays may allow you to mention a backup plan, but the committee needs to see where your focus lies.
Avoid cliché statements. Describe how your specific talents, experiences, and degree pursuits will help you succeed.
Point out solutions, not problems. You may mention struggles you've had in the past, but pinpoint how you will learn from them. Moreover, show how those struggles led to your career goals.
Organize your thoughts in a fluid manner. This will most likely be in chronological order, starting with your degree and progressing through your career growth.
Write, revise, rest, revise. This goes for any essay writing. Write the first draft from start to finish. Then read through it and edit any grammar or flow errors. Take a break, preferably overnight, and then re-read your content with fresh eyes.
The fastest path to earning scholarships
Simplify and focus your application process with the one-stop platform for vetted scholarships.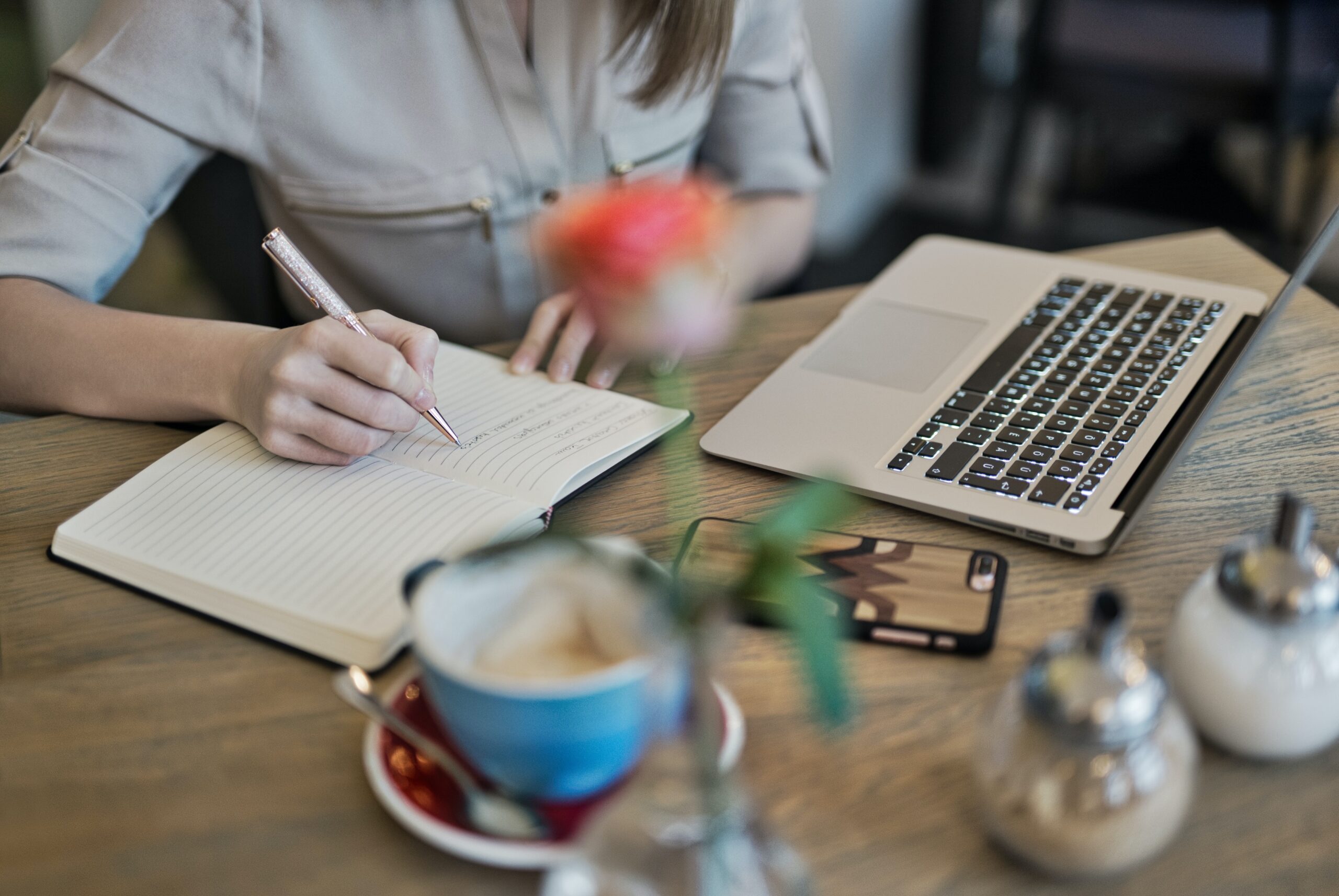 Example 1: Scholarship essay about career goals (100 words)
In a 100-word scholarship essay, you need to quickly make your point. There is not enough room for a lengthy intro or backstory. Use concise, comprehensive statements to deliver the most information in the fewest words.
I'm a sophomore at Texas Tech University, pursuing a bachelor's degree in Companion Animal Science. After graduation, I hope to attend Texas A&M to become a veterinarian serving rescue organizations and animal shelters. I was born and raised in the south, where it is common for people to abandon animals in rural areas. Those animals then go into a rescue – emaciated, frightened, and confused. I want to work with rescues to provide affordable veterinary medicine to the animals they save. This scholarship would help me continue my education and potentially save thousands of abandoned animals in the future.
Word count: 99
Example 2: Scholarship essay about career goals (250 words)
With a 250-word scholarship essay, you have a little more room to discuss the details of your career goals. You can explain situations from your past that inspired your career pursuits. You could use one paragraph to talk about your short-term goals and another to talk about your long-term goals. Just make sure the big picture ties into the scholarship.
My name is Patrick Holden and I am a freshman at the University of Michigan, majoring in English and minoring in linguistics. I plan to become an English teacher, but this wasn't always what I had in mind.  When thinking about my future, I always saw myself in some sort of corporate office, perhaps as an executive assistant or a loan officer at a bank. My father works in the finance office for a car dealership and my mother works at a call center. I assumed I would follow a similar, albeit boring, path in life. In my junior year of high school, everything changed. My English teacher inspired me in ways I could have never imagined. She got me to love writing, literature, etymology, and everything about the English language. She made me want to be a better student in all of my classes, and she helped me see the value of education. I decided then that I wanted to inspire other students just as she did for me. My parents are unfortunately not able to contribute much toward my college expenses. I have earned a tuition scholarship based on my ACT score, but I still need additional funding for books and supplies. English majors have particularly high book costs because we have to purchase multiple books for each class. With the help of this scholarship, I could afford to continue my degree and become an English teacher.
Word count: 240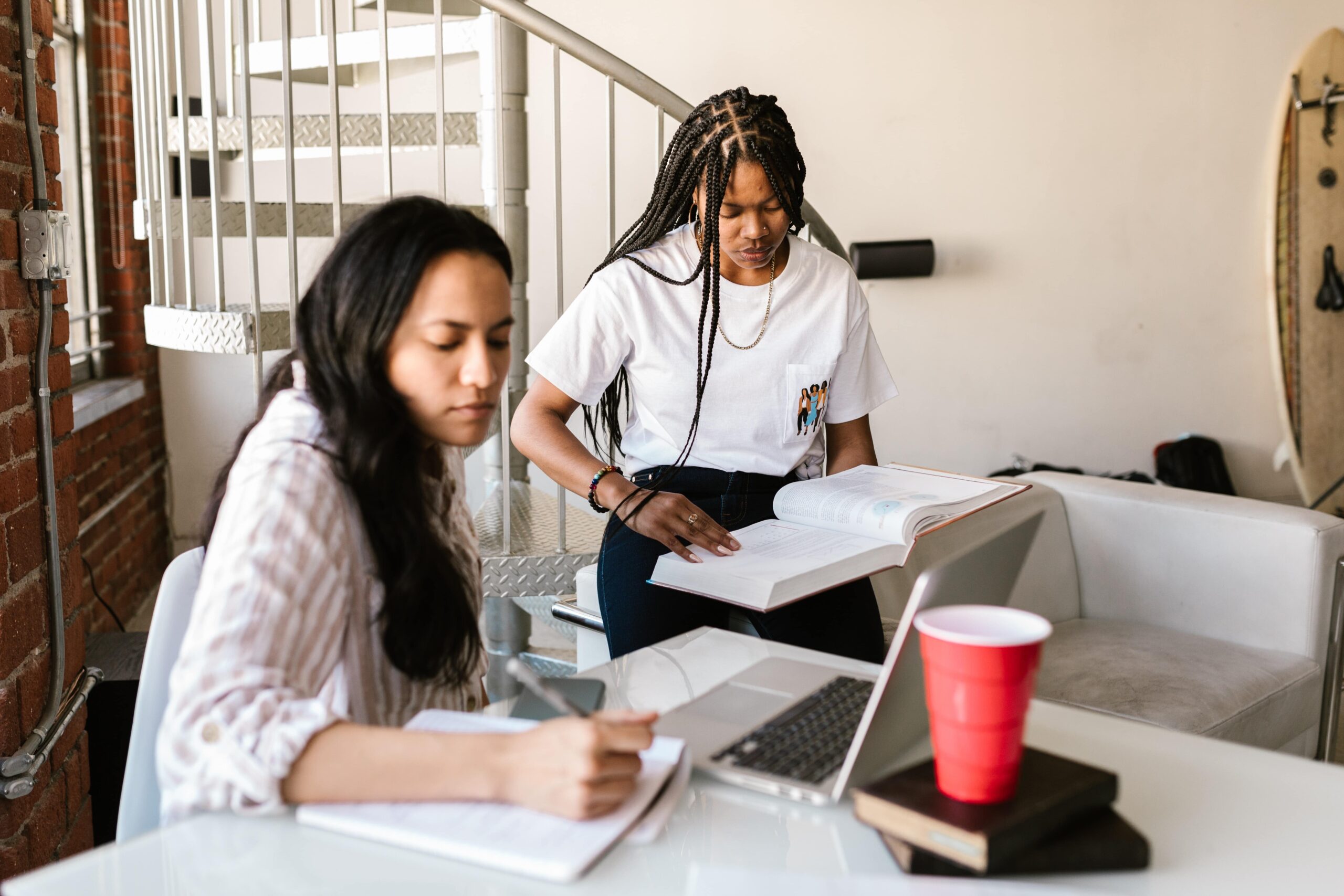 Example 3: Scholarship essay about career goals (500 words)
With 500 words or more to play around with, you have plenty of space to talk about your career goals. Maintain the same theme throughout the scholarship essay. Each paragraph should connect to the next, and they should all work together to describe your career plan. Avoid making disconnected statements for the sake of word count. In the end, the scholarship committee should have a clear view of your educational plans and professional aspirations.
Internet marketing has gone from an optional method of advertisement to a vital step in business outreach. Even small businesses in remote towns look to the internet to attract customers and spread the word about their services. I am currently pursuing a Bachelor of Science in Business Marketing with an emphasis on Digital Marketing. With this training, I will be able to enter a profession that will only grow year by year. When I was younger, I found print advertisements to be fascinating. I loved reading the newspaper with my father just to see the full-page ads in between stories. When I got older though, those ads became less appealing because they were not adaptive. They seemed dated, static and ill-fit for changes in society. That's when I discovered internet marketing. It was still in its infancy when I was in middle school, but by the time I graduated high school, it had become a staple in business development. I loved the way internet marketers had to constantly adjust to fit Google's algorithms, new mobile devices, and new audiences. I knew this was the career for me. Originally, I planned to focus solely on business marketing because there were not many digital marketing degrees available. Over the last two years though, several schools throughout the country have developed internet marketing courses that explain fundamental methods of search engine optimization, website analytics, and more. These are the foundations I will build my career around. The best part about internet marketing is that there is always something new to learn. I can use my creative mind and exploratory nature to try new advertising methods that help businesses succeed. Every time they do well, I do well. This is the kind of job fulfillment most people can only dream of, but my educational plan and job prospects will allow me to achieve it. I have picked up some freelance jobs online to supplement my studies and help pay for my education. It is difficult to maintain a steady stream of income in freelance because I spend so much time on my school work. This scholarship could offset some of the costs and reduce my workload as a whole. While I will still work throughout the semester and full-time in the summers, having extra financial aid would greatly reduce my stress in college. I look forward to a future where I can use my marketing skills to help business owners achieve their career goals. I plan to spend the first few years after graduation working for a successful, long-standing digital marketing company. After I have enough on-the-job training to feel confident in my abilities, I will open my own internet marketing company in Chicago, where my family lives. I have a clear picture of where I will be in the next 10 years, and I know this degree is going to help me get there.
Word count: 481

Jennifer Finetti
As a parent who recently helped her own kids embark on their college journeys, Jennifer approaches the transition from high school to college from a unique perspective. She truly enjoys engaging with students – helping them to build the confidence, knowledge, and insight needed to pursue their educational and career goals, while also empowering them with the strategies and skills needed to access scholarships and financial aid that can help limit college costs. She understands the importance of ensuring access to the edtech tools and resources that can make this process easier and more equitable - this drive to support underserved populations is what drew her to ScholarshipOwl. Jennifer has coached students from around the world, as well as in-person with local students in her own community. Her areas of focus include career exploration, major selection, college search and selection, college application assistance, financial aid and scholarship consultation, essay review and feedback, and more. She works with students who are at the top of their class, as well as those who are struggling. She firmly believes that all students, regardless of their circumstances, can succeed if they stay focused and work hard in school. Jennifer earned her MA in Counseling Psychology from National University, and her BA in Psychology from University of California, Santa Cruz.
Related Stories View All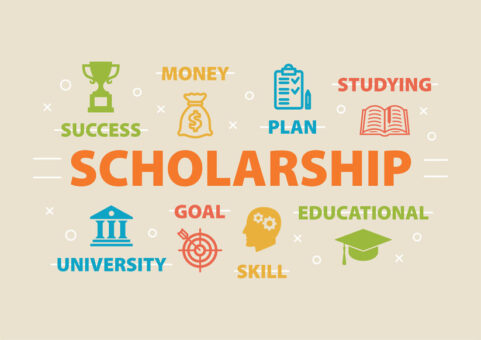 13 Scholarships for High School Juniors (And Sooner)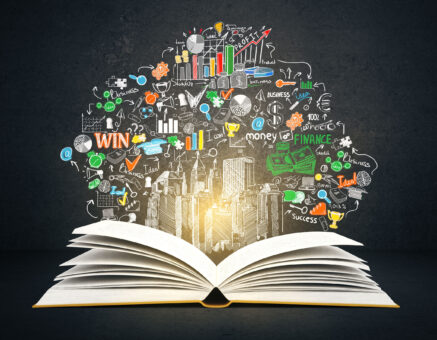 The Least & Most Popular Majors (Infographic)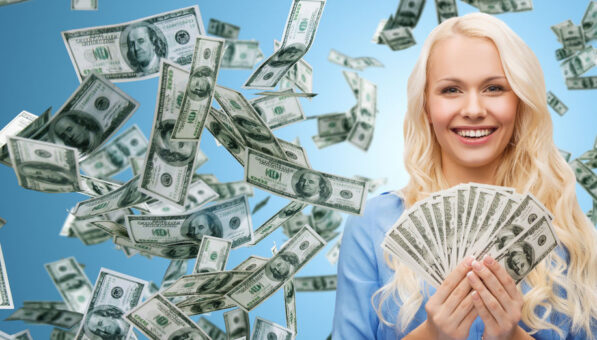 Lottery Scholarships You Can Enter Today
Get started with scholarshipowl.
Simplify and focus your application process with the one-stop platform for vetted scholarships
Search All Scholarships
Easy Scholarships to Apply For
No Essay Scholarships
Scholarships for HS Juniors
Scholarships for HS Seniors
Scholarships for College Students
Scholarships for Grad Students
Scholarships for Women
Scholarships for Black Students
Scholarships
Student Loans
College Admissions
Financial Aid
Scholarship Winners
Top No-Essay Scholarships
Scholarships360 $10,000 "No Essay" Scholarship
Niche $50,000 No Essay Scholarship
$2,000 Sallie Mae Scholarship (open to HS Juniors and above!)
Student-centric advice and objective recommendations
Higher education has never been more confusing or expensive. Our goal is to help you navigate the very big decisions related to higher ed with objective information and expert advice. Each piece of content on the site is original, based on extensive research, and reviewed by multiple editors, including a subject matter expert. This ensures that all of our content is up-to-date, useful, accurate, and thorough.
Our reviews and recommendations are based on extensive research, testing, and feedback. We may receive commission from links on our website, but that doesn't affect our editors' opinions. Our marketing partners don't review, approve or endorse our editorial content. It's accurate to the best of our knowledge when posted. You can find a complete list of our partners here .
How to Write a "How Will This Scholarship Help You Achieve Your Goals" Essay
When applying for scholarships, you may be asked to write an essay describing why you're the right candidate for the award. One of the most common prompts for this type of essay is "how will this scholarship help you achieve your goals?" In this guide, we'll talk about how you can put together an outstanding essay and win the scholarship of your dreams. 
Also see: Top writing and essay scholarships
Tips for writing a scholarship essay
There's more than one way to write an essay like this, but an effective response usually does the following things:
Clearly defines your goals and how you plan to achieve them
Provides some background context on your goals
Explains why you are a quality candidate for the scholarship
Close your essay in an effective way
As long as you touch on these three areas, feel free to structure your essay however you see fit. Let's talk about how you can address each of these components and put together a stellar essay.
1. Define your goals
Scholarship providers want to hear about your vision for your future self and how you plan to get there. As such, you should write about what you want out of your college education and beyond. It's totally okay if you're undecided about your major or career path since most scholarship providers won't expect your plan to be set in stone at this point. However, you should still point to the fields of study or professions you're considering right now. When talking about your plan for the future, explain how the specific scholarship is a key part of your path forward. And don't forget to let your passion shine through when writing about your goals!
2. Provide background context
Your essay should not only outline your goals, but explain how you arrived at them as well. One of the best ways to do this is by sharing a personal story. You may even want to lead with a personal story to immediately grab the attention of your reader. For this type of essay, you should share an anecdote that's relevant to the scholarship you're applying for.
If you're applying for an engineering scholarship , for instance, you could describe how your love of engineering was sparked by your involvement in robotics club. Students pursuing art scholarships may talk about the most meaningful project they've ever created. Whatever the case may be, find a way to connect your background to your goals and the scholarship. You're much more likely to stand out when you demonstrate who you are and what you care about. 
Don't miss: What's the best scholarship essay format?
3. Make a case for yourself
Now that you've outlined your goals and the inspiration behind them, it's time to explain why you're the perfect candidate for this scholarship. Tie everything together by describing how the scholarship is a crucial piece of the puzzle. The goal here is to sell yourself while avoiding coming across as boastful or arrogant. Try to strike a tone that's self-assured but also appreciative. You want to convey your gratitude and respect for the scholarship, while also demonstrating why you're the right candidate for the award.
If the scholarship is specific to a certain college or university, it helps to weave in your excitement for the school. Talk about unique aspects of the school such as courses that interest you or faculty members you'd like to work with. Ultimately, you want to do everything you can to leave a lasting impression on your reader.
4. Close your essay in a memorable way
It was important to grab your reader's attention in the beginning of your essay response, now it's time to close your essay in a memorable way! This can be done in different ways, including ending it the way you began it, asking a rhetorical question, or summarizing your previous points in one tidy paragraph. Ultimately, it is up to you to decide what format is the best to end your essay in order to leave a lasting mark on your reader. 
Closing your essay in a catchy and memorable way will allow your scholarship response to be well liked and remembered. This can help significantly increase your chances of being selected for a scholarship! Therefore, be sure to brainstorm before writing your essay in order to make sure it flows nicely and you finish your essay with a bang! Learn how to end your scholarship essay in five steps and leave a lasting impression on whoever reads it! 
Also see: How to write an essay about yourself
Remember, an effective scholarship essay answers three main questions:
Questions to consider.
What are your goals for your college education and career? 
What life experiences led you to arrive at these goals? 
By answering those three questions, you can write a compelling "how will this scholarship help you achieve your goals" essay and put yourself in contention for the scholarship. Just make sure your essay is free of spelling and grammatical mistakes. It's a good idea to have a teacher or mentor read over your essay before submitting. Good luck!
Top Easy Scholarships of November 2023
$10,000 "no essay" scholarship.
June 30, 2024
Jun 30, 2024
Easy scholarship open to all US-based high school, college, community college and graduate students.
$40,000 BigFuture Scholarships
November 30, 2023
Nov 30, 2023
Open to US-Based high school students in the classes of 2024 and 2025 — no essay, minimum GPA, test score, or citizenship requirements.
$2,000 Sallie Mae Scholarship
Easy $2,000 monthly scholarship. No essay or account sign-ups, just a simple scholarship for those seeking help paying for school!
$25k "Be Bold" No-Essay Scholarship
December 1, 2023
Dec 1, 2023
Easy scholarship open to high school students, college students, community college students, and graduate students.
Key Takeaways
An effective essay response includes defining your goals, providing background context, making a case for yourself, and concluding your essay in a memorable way
Leading with a personal story is a great way to immediately grab the attention of your reader
It is important to highlight how the scholarship will help you personally reach your goals and succeed 
Be sure to end your essay in a memorable way to help increase your chances of being selected for the scholarship
Scholarships360 Recommended
Top 56 No Essay Scholarships in November 2023
Top 197 Scholarships for High School Juniors in November 2023
Exclusive Scholarships from Scholarships360
Trending now.
Top 33 Easy Scholarships to Apply for in November 2023
Top 1,064 Scholarships for High School Seniors in November 2023
Top 1,886 Scholarships for College Students in November 2023
See how many scholarships you're eligible for.
Take our brief 5 question quiz to find out!
No sign-up required.
Have a language expert improve your writing
Check your paper for plagiarism in 10 minutes, generate your apa citations for free.
Knowledge Base
College essay
How to Write a Scholarship Essay | Template & Example
How to Write a Scholarship Essay | Template & Example
Published on October 11, 2021 by Kirsten Courault . Revised on May 31, 2023.
A good scholarship essay demonstrates the scholarship organization's values while directly addressing the prompt. If you plan ahead , you can save time by writing one essay for multiple prompts with similar questions.
Table of contents
Apply for a wide variety of scholarships, make a scholarship tracker spreadsheet, tailor your essay to the organization and the prompt, write a focused and relevant personal story, scholarship essay example, other interesting articles, frequently asked questions about college application essays.
Scholarships are a type of student financial aid that don't require repayment. They are awarded based on various factors, including academic merit, financial need, intended major, personal background, or activities and interests.
Like college applications, scholarship applications often require students to submit their grades, standardized test scores, letters of recommendation, and an essay.
A scholarship essay shares your values and qualities in the context of a specific question, such as "How does technology affect your daily life?" or "Who has had the greatest impact on your life?"
Be wary of scholarship scams
While some applications may not require an essay, be wary of scholarship scams that do the following:
Guarantee you scholarship money for a fee
Claim scholarship information is exclusive to their company
Ask for your bank or credit card information to hold the scholarship
Some legitimate companies do charge for releasing comprehensive scholarship lists or creating a tailored list of scholarship opportunities based on your profile.
However, you can always discover scholarship opportunities for free through your school counselor, community network, or an online search.
Many students focus on well-known, large scholarship opportunities, which are usually very competitive. To maximize your chance of success, invest time in applying for a wide variety of scholarships: national and local, as well as big and small award amounts. There are also scholarships for international students .
In addition to charitable foundation and corporate scholarships, you should consider applying for institutional scholarships at your prospective universities, which can award money based on your application's strength, your financial situation, and your demonstrated interest in the school.
Check with your guidance counselor, local organizations, community network, or prospective schools' financial aid offices for scholarship opportunities. It's a good idea to start applying as early as your junior year and continue throughout your senior year.
Choose the right scholarships for you
Choose scholarships with missions and essay topics that match your background, experiences, and interests. If the scholarship topic is meaningful to you, it will be easier for you to write an authentic and compelling essay.
Don't shy away from applying for local scholarships with small dollar amounts. Even a few hundred dollars can help you pay for books.
Local scholarships may be more tailored to your community, background, and activities, so they're likely more relevant to you. Fewer students apply for these scholarships, so you have less competition and a higher chance of success.
Some places to look for local scholarships include
Civic organizations, such as the Rotary Club, Lions Club, etc.
Your church, mosque, synagogue, or place of worship
Community groups, such as the YMCA
Ethnicity-based organizations
Your local library or local small businesses
Organizations related to your intended major
Your city or town
Your school district
Unions, such as SEIU, the Teamsters, CWA, etc.
Your employer or your parents' employers
Banks, credit unions, and local financial institutions
Prevent plagiarism. Run a free check.
While researching scholarship opportunities, create a scholarship tracker spreadsheet to keep track of the following:
Scholarship amounts
Required application materials
You can use our free Google Sheets template to track your scholarship applications.
Scholarship application tracker template
You can also include scholarship essay prompts in your college essay tracker sheet . By grouping or color-code overlapping essay prompts, you can plan to write a single essay for multiple scholarships. Sometimes, you can also reuse or adapt your main college essay .
Even if you're adapting another essay, it's important to make sure your essay directly addresses the prompt, stays within the word count limit , and demonstrates the organization's values. The scholarship committee will be able to tell if you reuse an essay that doesn't quite respond to the prompt, so be sure to tailor it to the questions asked.
Research each organization
Before writing, research the scholarship organization's mission and reason for awarding the scholarship. Learning more about the organization can help you select an appropriate topic and relevant story.
While you should tailor your essay to the organization's values, maintain your authentic voice. Never use false or exaggerated stories. If the organization's values don't align with yours or you can't brainstorm a relevant story for the scholarship, continue searching for other scholarship opportunities to find a more appropriate one for you.
After researching the organization, identify a specific personal experience that embodies its values and exemplifies why you will be a successful student.
Choose a story with the following criteria:
Responds to the prompt
Demonstrates the organization's values
Includes an authentic story
Focuses on you and your experience, not someone else's
A good scholarship essay is not
A resume of your achievements
A lengthy opinion piece about the essay topic
An essay featuring a negative tone that puts down others
If appropriate, you can briefly address how the scholarship money will help you achieve your educational goals. You should also end with a brief thank-you.
Take a look at the full essay example below. Hover over the underlined parts to read explanations of why they work.
Prompt: Describe how working for Chelsea's Chicken restaurant has developed leadership skills that will help you succeed in college. Give specific examples of leadership characteristics that you have exhibited during your employment with us.
As a nervous 16-year-old, I walked into Chelsea's Chicken for my first day of work determined to make enough money to put gas in my car and buy pizza on the weekends. My only previous job was mowing my neighbors' lawns when they were on vacation, so I had no idea what to expect. I was a bit intimidated by my new responsibilities, especially handling money and helping disgruntled customers.
However, it didn't take me long to learn my way around the cash register and successfully address customer complaints. One day, Roger, the store manager, asked me if I wanted to join Chelsea's Chicken Leadership Training Initiative. He said he saw leadership potential in me because of my attitude with the customers and my enthusiasm for learning new job responsibilities. It surprised me because I had never thought of myself as a leader, but I quickly agreed, and Roger handed me a three-ring binder that was thicker than my math and science textbooks put together! He told me to take it home and read over it during the following week.
In that binder, I discovered that being a leader means taking the initiative, especially when the job is undesirable. One week later, I got to practice that idea when a little kid threw up in the bathroom and missed the toilet. It smelled terrible, but I stepped forward and told Roger that I would clean it up. My coworkers thought I was crazy, but I started to believe in my leadership potential.
That night as we closed the store, Roger pulled me aside in the parking lot and told me that he could tell that I had been studying the manual. He wanted to give me more responsibility, along with a dollar-per-hour pay raise. I was surprised because I had been working there for only a couple of months, but his encouragement helped me make a connection: good leadership helps other people, and it often is rewarded. I was determined to experience more of both.
Within a month, I was ready to take the Team Leader exam, which mattered because I would receive a promotion and a much bigger raise if I passed. But, when I got to work, two of the scheduled team members had called in sick. We were noticeably short-handed, and our customers weren't happy about it.
I walked back to the lockers, put on my vest and hat, and took my place behind an open register. Customers immediately moved into my line to place their orders. Roger looked at me with surprise and asked, "Did you forget that you're testing tonight?" I responded, "No, sir—but what's the use of taking a leadership test if you aren't going to lead in real life?" Roger smiled at me and nodded.
He stayed late that night after we closed so that I could leave early and still take the test. I noticed that Roger was always staying late, helping employees learn new skills. His example taught me that leaders take the initiative to develop other leaders. He gave me a clear picture of what shared leadership looks like, making room for others to grow and excel. When I asked him where he learned to do that, he said, "From the same leadership manual I gave you!"
Chelsea's Chicken has offered me so much more than a paycheck. Because of Roger's example, I have learned to take the initiative to care for my family and friends, such as being the first to do the dishes without my mom asking or volunteering to pick up my friend for our SAT prep course. Now, as I prepare to enter college, I have confidence in my leadership ability. I know I'm signing up for a challenging major—Biology, Pre-Med—yet I also know that Chelsea's Chicken has helped me to develop the perseverance required to complete my studies successfully.
If you want to know more about academic writing , effective communication , or parts of speech , make sure to check out some of our other articles with explanations and examples.
Academic writing
Writing process
Transition words
Passive voice
Paraphrasing
 Communication
How to end an email
Ms, mrs, miss
How to start an email
I hope this email finds you well
Hope you are doing well
 Parts of speech
Personal pronouns
Conjunctions
A scholarship essay requires you to demonstrate your values and qualities while answering the prompt's specific question.
After researching the scholarship organization, identify a personal experience that embodies its values and exemplifies how you will be a successful student.
Invest time in applying for various scholarships , especially local ones with small dollar amounts, which are likely easier to win and more reflective of your background and interests. It will be easier for you to write an authentic and compelling essay if the scholarship topic is meaningful to you.
You can find scholarships through your school counselor, community network, or an internet search.
You can start applying for scholarships as early as your junior year. Continue applying throughout your senior year.
Yes, but make sure your essay directly addresses the prompt, respects the word count , and demonstrates the organization's values.
If you plan ahead, you can save time by writing one scholarship essay for multiple prompts with similar questions. In a scholarship tracker spreadsheet, you can group or color-code overlapping essay prompts; then, write a single essay for multiple scholarships. Sometimes, you can even reuse or adapt your main college essay .
Cite this Scribbr article
If you want to cite this source, you can copy and paste the citation or click the "Cite this Scribbr article" button to automatically add the citation to our free Citation Generator.
Courault, K. (2023, May 31). How to Write a Scholarship Essay | Template & Example. Scribbr. Retrieved November 21, 2023, from https://www.scribbr.com/college-essay/scholarship-essay/
Is this article helpful?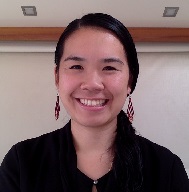 Kirsten Courault
Other students also liked, how to apply for college | timeline, templates & checklist, how to research and write a "why this college" essay, us college essay tips for international students.
High School
College Search
College Admissions
Financial Aid
College Life
How to Write a Scholarship Essay and Win
For a college student, scholarships are the best assistance to financial aid. However, as a college sophomore, I had no desire to write essays that had nothing to do with my school curriculum.
My days of writing essays for enjoyment departed when 5-page minimums became necessary to pass a class. But, I have recognized that scholarships are a resourceful way to boost financial aid IF you dedicate your time to them.
By practicing some or all of these skills I did to win my first scholarship, your college education could be a source of not only financial freedom but also income. Now, when you are writing a personal statement or essay for a scholarship, you should repeat this mantra: 
"This scholarship will pay for my education. I will win this scholarship."
A big part of receiving my scholarship came from manifestation. When I worked towards my scholarship, I immediately began telling myself I would win the scholarship (I have the TikTok drafts to prove it).
Telling yourself that you already have what you desire pushes the drive to obtain said desire. Affirming your wants only pulls them closer. Setting your mind up mentally for success is key to achieving what you manifest. 
Now that you believe in your ability to win, you have to begin putting in the work. My scholarship required that I 1) Have a 3.0 or higher on a 4.0 scale, 2) Be African American, 3) Be a college sophomore or junior, 4) major in business or science, and 5) attend two or more NSLS Speaker Broadcasts.
So, when you are applying for a scholarship, make sure you check off ALL boxes of the eligibilities! Be sure to read the rules and policies of each scholarship you apply to, even if they are a page or two long, as it will help you in the long run.
When you have checked off the eligibility requirements, it is time for the longest part of the scholarship: the essay/personal statement. Most scholarships have a word or page count, and this is the time when you shine.
I have learned that essay and personal statement scholarships are gems, as most people avoid these because they have to write. Do not let this dissuade you.
The best part about personal statements/essays is that they give the writing material, and it's either about where you see yourself in the future, the scholarship company, your interest, or something random.
In the case of my scholarship, I had to write a personal statement on my career interest and goals. So, here are the steps I followed for my personal statement.
Be honest. As obvious as it sounds, you want to write about something that applies to yourself or your future self. Even though you may never encounter the scholarship committee, write something you would not be ashamed to speak aloud! Not to mention, you'll have much more conviction and passion if it is something you have done or see yourself doing.
Outline/write a rough draft. Realistically, we would all love to be able to open our computers and type the perfect essay and submit it. But, it is better to have a rough draft before you compose a final. When I wrote my personal statement, I sectioned it out; 1) my past and current achievements, 2) how my current achievements play into my career goals 3) how my career will influence my future and my community. Treating the personal statement/essay like a memoir helped create a flow for my paper.  Outlining your essay before writing your rough draft will produce a story-like flow, grabbing the attention of the scholarship committee! 
Get your rough draft revised. Now, you may read your essay and think it is perfect, but there is no shame in getting a fresh set of eyes. Throughout my high school and college freshman career, I was stubborn about going to the writing resource center and only used Grammarly to revise my paper. Having your work checked may feel embarrassing, but you have nothing to fear. Paid professionals and staff in writing centers, schools, and universities work to help you improve your craft. If you want helpful criticism and an elevated chance at winning, have a tutor or teacher review your paper. 
Rework your rough draft (a.k.a "the final draft"). With your revised rough draft, you will enter the final stages of the winning essay. You can use the same process in step 1, digging deeper for enriching material to help your paper reach the word count. Remember, do not make your personal statement or essay extremely personal. Although the goal is to tell the scholarship committee about yourself, you do not want to sound too eager or revealing. A general rule of thumb is if you would not feel comfortable reading it out loud, it might be too much (of course, still have it revised with resource centers for accuracy). 
Get your final draft checked. Did you think you only had to get revised once? The more you get your paper checked, the better! While you are getting your paper checked, be sure to engage with the tutors and ask them questions about your essay to ensure you understand their criticisms and resolutions to your work.
Turn in your paper. You've done it! You have completed the scholarship statement, and now you can submit it.
Now that you have the steps to submit a winning personal statement, here are a couple of tips as you write the essay and apply for scholarships in general.
Start on your essay as soon as it opens! Working on your scholarship far from the deadline is essential for time management and accuracy. Giving yourself enough time to outline, write, and revise your essay will heighten your chances of winning and build your writing skills.
Indent your paragraphs. Writing in paragraphs helps transition your essay/personal statement and builds character. Not to mention, it shows the scholarship committee that you know how to format a paper!
Write a general essay/personal statement. A great rule of thumb is that scholarship essays can be reused (it is your work). Your foundation paper can be about yourself and your career goals, academics, why you pursued your major, and how you will prompt change with your education. 
Apply to "you" specific scholarships. When applying for scholarships, research scholarships that speak to you as an individual. For instance, if you are a junior in high school and you play soccer, research High School Athlete Scholarships or Soccer Scholarships. If you are a college student, research scholarships for your major (Public Health Scholarships). You can also research scholarships that apply to general interests or hobbies. With more individuality in your search, you make it easier to write your paper. 
Apply to as many scholarships as you can. Winning scholarships is like the lottery; you only win if you play. By applying to multiple scholarships, you steadily increase your chances of winning. Plus, it boosts your writing creativity, but be sure not to overload yourself!
Never stop applying! As tireless as it is to apply for scholarships, never stop ! Your chances can only improve if you continue applying. Aim to apply for 3-5 scholarships a month, and watch those Congratulations come in. Great scholarship websites are: 
UNCF (United Negro College Fund)
Scholarship Owl
Companies such as McDonald's, Delta, and Amazon offer scholarships for employees, their families, and students.
Scholarships are a wise tool for financial freedom as you pursue higher education. Although they may be uninviting based on word or page count minimum, do not let this intimidate you.
Just think about how relieving it would be to have that money for tuition, books, and housing. If you garner enough scholarships, your university could end up rebating you for the surplus (which is more money for you!).
Anticipating the bigger picture of scholarships and what they can do for you is more splendid than what is holding you back. If I could go back to my sophomore year of high school, I would have begun researching for scholarships immediately.
As a college sophomore, I implore you to take that first step and apply for a scholarship that requires a writing piece. Do not be afraid to go out and search for those scholarships, and remember that you have what it takes to be a winner!
Author: Harper Cooper
Hi! My name is Harper. I am a rising sophomore at Xavier University of Louisiana, majoring in Biology on a Pre Med track. I live in Atlanta, GA and I enjoy live music, reading, writing, and lifting. I am the founder of Black Women Do STEAM, an organization focused on uplifting and promoting Black Women in the STEAM field. I am also a mental health advocate, with aspirations to open up a sexual and mental health clinic.
More Articles By Niche
Luckily, there are several ways to pay for college that'll lighten the financial burden of your studies. Without further ado, let's review a few ways to pay for college.
This post is from a student, parent, or professional contributor. …
With so many applicants vying for the same opportunity, it can be challenging to stand out. As someone who managed to cover almost their entire undergraduate education from applying to over 100 scholarships, here are some of the best tips for improving your scholarship applications.
career support
support to get a great job
Writing About Your Career Goals in a Scholarship Essay (With Examples)
Information technology and how it can be successfully implemented and managed to help organizations become more effective and efficient are two things that I am very passionate about. To succeed, information systems managers need to have a solid grasp of both technical and business principles. I'm currently pursuing an MBA with a focus in information systems in order to gain a variety of crucial business know-how. I'm also taking some self-paced online courses outside of the classroom and taking part in a few certificate programs to stay current with information technology. Despite my strong commitment to pursuing professional trainings, the high cost of some online courses and certification programs had prevented me from enrolling in them.
Due to my financial hardship, I was unable to enroll in a number of online information technology courses and certification programs. This scholarship will undoubtedly increase my chances of doing so. I can use the scholarship to further my professional development and certification goals, which will enable me to launch a successful career in information system and technology management. Additionally, I can use this scholarship to help me with the cost of my spring semester courses. Overall, this scholarship will enable me to reach my present objective, progress to the next, and eventually succeed as a professional in the field of information systems and technology management.
CAREER GOALS ESSAY FOR SCHOLARSHIPS
Example career goal prompts for scholarship essays
Here are some sample questions you might encounter when submitting a scholarship application, along with sample responses to help you write your essay:
In 100 words, tell us about your career goals
100-word essays, while short, can take careful planning and thought. Because there is so little room to express your ideas, it is crucial to make sure that each sentence is as powerful as possible. The purpose of this prompt from the scholarship committee may be to quickly assess your long-term objectives or to supplement some of the other information in your application. In your answer, be as concise as possible. Think about concentrating on a single objective so you have room to elaborate and connect it to the scholarship.
Using myself as an illustration, I'm Haylie Petrick, a sophomore engineering student at Bisbey Technical College. My goal is to become a civil engineer. I've always been fascinated by architecture and design, and I can't wait to use my degree to develop creative new structures and solutions for my community. My courses have already greatly aided in preparing me for a future position by increasing my knowledge of civil engineering and inspiring my commitment to the field. This scholarship might give me the funding I need to finish my education, pick up useful skills, and become eligible for my dream job.
In 250 words, tell us why you want to study your subject
You might have more room in some essays to discuss your objectives and the value of the scholarship. Keep your essay brief and pertinent even though you have more words to express your ideas. Be sure to back up every assertion you make, and always refer back to the question. Sometimes, prompts might not ask about your career goals specifically. Instead, they might inquire about your interests to determine whether you are making your own goals. When responding to a question like this, mentioning a career can demonstrate to scholarship administrators that you are considering your educational applications.
Example: I've always been passionate about helping people, so I want to study nursing. My family and I were involved in a terrible car accident when I was seven. I refused to allow the doctor to put stitches in my arm at the hospital because I was afraid and by myself without my parents. As my fear subsided, the nurse in the room held my hand and entertained me with jokes and stories. She gave me the courage I needed to recover, even though the doctor fixed my arm.
That evening, as I left the hospital, I was absolutely certain that I wanted to become a nurse when I grew up. I'm more determined than ever to be the source of solace and concern that my nurse was for me 14 years ago as I begin my program's junior year. Because of this, this scholarship means more to me than simply completing another year of the program.
It allows me to express my gratitude to that nurse and all the others who work tirelessly to save their patients in numerous ways. It implies that I can pursue a career that was once very important to me and is still so today. And that means that one day, perhaps, I'll be the one cracking jokes to a young girl in the emergency room to reassure her that everything will be okay.
Why do scholarship essays ask about career goals?
Scholarship essays ask about career goals for a few reasons. You might see this prompt in your application for the following reasons:
To assess your enthusiasm for a specific program
This question might be used by scholarship committees to gauge how committed you are to pursuing your education. A college education can be an important step in qualifying you for specific roles in many professions. When you are passionate about a particular career, it may also indicate that you are committed to completing the requirements necessary to advance in that field. Administrators of scholarships use the essays submitted by applicants to determine who would most benefit from their assistance.
Instead of the applicant who claims they don't have any set career goals, the applicant who describes their desire to become a speech-language pathologist as a way to help children the way their own speech pathologist helped them may be a better candidate for assistance. Because the writer couldn't clearly express their motivation for continuing their education or their dedication to finishing it, the administration team might not take into consideration the second essay.
To learn how the scholarship can help you
The scholarship provider may also ask you this question if they want to know how their particular program could benefit you. Try your best to convey that in your essay if you have a dream or a passion and need their support to realize it. If applicable, briefly describe how the scholarship will help you get ready to reach your career goals. This can assist you in explaining how the scholarship relates to your particular needs.
To ensure youre thinking about your future
Setting goals is crucial for both your personal and professional growth. Those who regularly set goals demonstrate to others that they are thinking about the future. Setting goals can boost your motivation, perseverance, and personal development. Setting goals can improve your academic performance, help you prioritize your education, and encourage you to think about the effects of your choices. Administrators want to know that the person they are assisting has a clear purpose and vision. Your essay can help you communicate those qualities effectively.
Tips for writing about career goals in a scholarship essay
Here are some additional pointers to assist you in effectively discussing your career goals in a scholarship essay:
You might submit numerous scholarship applications and essays. However, it's crucial to always write your best essay. Your capacity to write honestly about your objectives, personality, and personal experience will determine whether or not your essay successfully conveys your sincerity and authenticity. You can significantly raise your chances of getting a favorable response from the scholarship administration team by putting time and effort into each essay you write. By being authentic, you can leave a lasting impression on the reader and make your essay seem more sincere.
Remember your audience
While being truthful is important, you should also keep your readership in mind when writing. Keep your tone professional and elevated. Think about the questions your reader might have if they were reading your scholarship application. For instance, it might not be the best idea to write an essay about your desire to become a veterinarian if you are applying for a scholarship for a specific subject, such as business, technology, or medicine.
The recipients of scholarships should be those who need them the most and stand to benefit the most from them, according to the scholarship administrators. Use the outline of your career objectives to support your application and demonstrate to the reader how you will achieve those goals.
Make it personal
You have a special chance to introduce yourself, your passions, and your aspirations to scholarship committee members through your essay. Making your essay distinctive and personal can be a great way to catch the attention of scholarship essay reviewers who may read hundreds of essays and persuade them to give you consideration for the scholarship. If your writing is impersonal or "safe," you run the risk of producing the same material as every other applicant. Put yourself and your feelings into your writing to get around this. When done well, your writing can leave readers with a positive impression and increase your chances of being chosen for further consideration.
Relate it back to the scholarship
Any scholarship essay is a persuasive essay, regardless of whether it is designated as such because you are essentially persuading your reader to award you the scholarship. Consider the question "and why does your answer make you the best candidate for this scholarship?" as the invisible question at the conclusion of your prompt. Prioritize responding to this question along with all other aspects of the prompt. Keeping your writing focused and your reader in mind can help.
Check your writing for errors
Make sure your essay is clear, concise, and error-free before submitting it. To ensure you're submitting the best version of your essay, think about having someone else read it. Small grammatical errors can annoy your reader and make your content difficult to understand. Structure can be equally important. Make sure to check the flow of your writing and to include any contextual information that your reader might need to understand your points.
Also ensure youre following all the essays rules. To make sure you addressed every aspect of the question, adhered to the word count restrictions, and saved the essay in the proper format, carefully read the instructions. By carefully reading the instructions and the prompt, you can demonstrate your genuine interest in the scholarship. When you finish writing your essay, check it to make sure it contains all the information the scholarship committee requested, that you submitted it correctly and on time, and that you are eligible for the scholarship.
How do you write a career goal for a scholarship essay?
Write about career goals that tie into the scholarship. …
Be precise about your career goals. …
In what ways will your education help you accomplish your career goals?
If you mention multiple objectives, say which one you care about the most.
Avoid cliché statements.
What are your career goals examples?
Advance to a leadership position. …
Become a thought leader. …
Work toward personal development. …
Shift into a new career path. …
Experience career stability. …
Create a career goal.
How do you describe your career goals in an essay?
An essay about your career goals is a piece of writing in which you describe the career path you want to take and the goals you want to accomplish. You will discuss your career aspirations, pertinent accomplishments that will help you achieve your goals, and how your ambitions can help you advance even further in the essay.
How will a scholarship help me achieve my career goals?
A scholarship can make a big difference in your education. Your ability to choose more carefully about how you spend your free time thanks to the scholarship money is beneficial. By participating in volunteer work, internships, and service learning, you can make the most of your college experience.
Related posts:
What Is Treasury Management? (With Definition and Benefits)
RASCI: What It Is and How To Use It for Project Management
Interview Question: "What's the Most Difficult Decision You've Had to Make?"
Blog : Is there a dress code for the modern paralegal?
Related Posts
Traits and benefits of entrepreneurial leadership, a guide to the lean business plan (with template and example), leave a reply cancel reply.
Your email address will not be published. Required fields are marked *
Save my name, email, and website in this browser for the next time I comment.
How to write a winning scholarship essay about your academic goals
Have you ever opened up a scholarship application only to find that you have to write yet ANOTHER scholarship essay, this time about your academic goals? We get it. There's a lot of writing involved when you're applying! Well, we're here to guide you through your academic goals essay, with scholarship essay tips and a template. We've even got a surprise for you at the end that will save you time on your scholarship applications.
1) Start brainstorming and writing as early as possible.
2) understand your current goals of where you are now, and your future goals of where you want to be., 3) stay positive., 4) keep it personal., 5) spell check., 6) be proud of your academic goals essay., what are you studying right now, what do you enjoy, what are you not-so-crazy about in your current studies, what do you want to achieve in college, what things outside of pure academics, might complement your academic goals, how will your academic goals help you achieve other goals, what has inspired these goals, how will you hold yourself accountable with your academic goals, bonus: let your academic goals influence your college class planning, it's here your academic goals essay brainstorm template, extra bonus: apply for scholarships more easily, with going merry , 6 tips for scholarship essay success.
Writing any scholarship essay takes time, thought, and energy. The earlier you start, the better!
Your goals today may change tomorrow. Think about where you are now in your high school career – what are you studying that you love? What would you like to change? What do you aim to accomplish in college? Ask yourself these questions and write down those goals.
No one is perfect – we all have our hardships and our downfalls. But think positively when it comes to your academic goals. If you didn't do so hot in one subject, try not to include that exact phrasing in the essay, but think about how you can turn that around into a positive.
Similar to personal statements , share your story – a moment that brought you to where you are today. Especially for local scholarships, the providers want to feel like they're supporting real people to achieve their academic dreams. So make sure you share enough personal details about where you are and where you want to be.
Using a tool like Grammarly helps check your spelling and grammar as you're writing. Ask a friend, family member, or expert to review your academic goals essay before you submit it with your scholarship application. This will help your writing for college appear polished and professional.
You did it! You wrote it! That's your work, and now it's up to the scholarship providers to review and accept your application.
Get matched to scholarships
See how much money you qualify for. Personalized matches . Click below to get started.
Match me to scholarships
Points to consider while writing your academic goals scholarship essay:
Think about your current studies in high school. If you're a high school junior, think about what classes you're currently taking, and what you plan to take next year as a senior. If you're a high school senior, reflect on your last two semesters of classes. What's your curriculum look like? You might be taking an English class, Math, a focused class, such as Sociology, maybe a World Religions course, Geography, Government and an elective such as music, art, or physical education.
We all know a high school teacher who made going to class enjoyable because of their personality – OR – we just really loved the subject (No one? Just us? Okay…it was Mr. Nixon's Law class that made research and debating against classmates fun for us).
Capitalize on the enjoyable aspects of that class in your academic goals essay. Explain how your teacher made the class engaging in a way that helped you retain information while also enjoying the class. Consider what the ideal academic class would look like in college. Would you aim to take a similar course in college where the professor promotes engaged learning? Or would you prefer to sit in a lecture hall where you can listen, digest detailed information, write down notes, and ask questions as needed? Think about your learning style as you organize your academic goals essay.
Going back to the point of staying positive, think through a subject that you're currently not too thrilled about, and get creative with how you can turn that into an academic goal.
Ex: Statistics was one of the most challenging subjects of my junior year curriculum. However, I know I'll need to have sufficient knowledge of the subject to major in Psychology in college. My goal is to find a study buddy – a colleague, a tutor, someone skilled in the subject, to improve my understanding of the subject so I can later help patients understand research study statistics in the future.
It might be a 3.5 GPA. Or you might want to walk across the stage on graduation day with summa cum laude cords. Maybe you want to become president of the student government association on campus.
The great thing about college is that you're furthering your education, and you're growing as a person! You're learning about yourself, how you work, how you interact, and there are so many opportunities to get involved on campus. Think about how these fits in with your academic goals by naming any organizations, department clubs, and honor societies that catch your eye.
How might your near-term academic goals help you in your future (e.g. career after college)–or how might they help others (e.g. your friends, family, future customers/patients)? Think long-term: what will your current academic goals help you achieve further down the line? Whom might that impact?
Ex: Taking 18 credits helped us knock out our required wellness course during the second semester of our freshman year of college. By sophomore year, we could focus on classes related to our major and enjoy time after class. We later graduated a semester early thanks to study habits and credits. We spent time at the on-campus career center, working through mock interviews. Then, we later landed a job soon after graduation, working for a company and helping them bring on new customers.
All of this happened as a result of creating academic goals to plan classes early and work through those credits.
Everyone finds inspiration from different outlets. Whether it's your parents, a teacher, your guidance counselor, classmates, siblings, or even an athlete, briefly describe who inspired these goals. Heck, you might have inspired yourself to make these goals! If it wasn't someone who inspired you, discuss what inspired you to set these goals in your academic goals essay.
Writing down goals for ourselves is great. It makes our goals seem more concrete once we talk or write about them. Now, it's time to make those goals happen! Toward the end of your academic goals essay, you might want to explicitly state your plan for holding yourself accountable to these goals — this will seem impressive to a scholarship provider who wants to make sure their award money is going to someone who's serious about their future.
How might you stay accountable? Maybe your best friend can text you every Wednesday to check in with you mid-week on your progress. Or maybe that's too much, and you'll just set a reminder on your phone to check in with yourself once a week. Or maybe you're a real planner– and you've created clear milestones for the next couple years, and you'll check in regularly to make sure you're hitting them. Whatever it is, bringing your lofty academic goal down to concrete steps is likely to make your academic goals essay stronger.
Don't just think of your scholarship essay on academic goals as a chore that you complete and then never look at again. Once you've written it, let it help serve as your beacon as you decide what majors or classes to take, or what student organizations to join.
Then you can plan your semesters accordingly. For example:
Jot down your goals for your class schedule, what you plan to do with your time before, after, and in between classes.
Consider what time of day you would be most effective in taking the classes necessary to meet your academic goals. Are you a night owl or a morning person? Do you need lots of time between classes to really digest the material?
How many classes (or credits) do you plan to take? You can take a full load of classes, usually up to 18 credits per semester depending on the school, without going over your tuition limit, to help give you a lighter load your junior and senior years. Or, you can take the standard 12 – 16 credits per semester to avoid overloading your schedule and leaving room for socializing and other activities. This may also affect your graduation year. So if part of your academic goals (or your plan for reducing tuition ) requires you to graduate early — you'll also want to plan this out!
Ready to start brainstorming to write your essay?
Print this sheet – OR – if you want to fill out this sheet digitally, make a copy to save and edit on your device by going to File > Download > Microsoft Word, OpenDocument Format, etc.
Also, check out this helpful list of the 10 most common scholarship essay topics!
Feeling more confident about your academic goals scholarship essay? Great!
Streamline submitting your scholarship essays with Going Merry. You'll only need to enter your information once, and we auto-fill it to all your applications. You can even save your academic goals essay to your account, so that you can easily reuse it. How convenient is that?
Sign up for a free profile today and get matched with thousands of scholarships. We're your one-stop shop for all things scholarships and federal student aid!
Scholarships for Students in Pennsylvania for 2021 - November 11, 2020
Counselor Starter Guide: How to Use Going Merry's Scholarship Platform - September 9, 2020
How to write a financial need statement for your scholarship application (with examples!) - August 13, 2020
Ready to find scholarships that are a match for you?
Don't want to sign up?
Get an estimate of how many scholarships you're eligible for, instead. Just answer 7 quick questions. No sign-up required.
We apologize, our site does not support Internet Explorer 6 or 7. Please view our site in a different, standards-adherent browser such as Firefox , Safari , or Chrome , or upgrade your Internet Explorer browser to Version 8 or Version 9 . Thank you.
Search form
You are here :
» How to Write a Career Goals Essay: An Ultimate Guide for Students
How to Write a Career Goals Essay: An Ultimate Guide for Students
A career goals essay is a critical tool for students and professionals alike as it provides a structured space to articulate their ambitions, plans, and the steps they intend to take to achieve their career objectives.
This type of essay is often a requisite component of college applications, scholarship applications, and job applications. In this regard, it's an indispensable element of one's career development toolkit.
However, crafting a well-thought-out career goals essay necessitates deep introspection and a strategic approach to clearly convey one's career aspirations and the motivation behind them. You must clearly communicate your professional aspirations, strengths, weaknesses, and the external opportunities and threats that might impact your educational and career trajectory. But first things first, let's look at the general format for writing a career goals essay.
The Format of Writing a Career Goals Essay
This essay must have a specific and packed agenda, unlike personal statements that can cover one's career goal but also allow for more flexibility in content. It demands a laser-like focus. In fact, a career goal essay prompt could involve multiple questions, and in such cases, you would want to ensure that you address each of them. An effective career goal essay follows a specific structure that includes the introduction, the body, and the conclusion.
Introduction
A good reason to write a compelling introduction is to attract readers' attention and make them want to read to the end. You can start with a thought-provoking question or quotation as the formulation of a problem. Then, other details will give an overview of the career plan. Sometimes, writing the introduction is a challenge. However, you can start with the body and write your introduction after. Once you have a clear picture of the essay, you will have an easier time crafting the introduction. The introductory paragraph should not exceed 10% of the entire length.
The body of the essay should have several paragraphs explaining the main idea of your essay, which is your career goal. Each paragraph should focus on a goal or point the applicant intends to achieve. You must include a strong thesis statement to let the reader know why you are applying for your desired degree program or the job position and a few sentences to support it. Besides, each section must end with a summative and transitioning statement. In addition, explain why you're relevant for the degree program or job and what sets you apart from other candidates.
Each passage must adequately support each professional and education goal and should take approximately 80% of the entire composition in this case. To convince the audience, the writer must provide true, precise, accurate, and valid details to convince admission. Further, from a practical perspective, the body section should contain real-life cases that led to the professional choice. One should give facts and explanations on how various factors will improve the future occupation. Additionally, the important factors that an aspirant should consider are the way their career may contribute towards community development.
If the introduction is intended to interest the reader, the conclusion should seek to add integrity to the whole essay and leave your message in the reader's memory. The ending paragraph should reintroduce the purpose of your writing, followed by a summary of the career ambition concept provided in the essay. Basically, the writer should link the opening and body section. In turn, this section must show the reader that one has come to the end of the writing. Hence, the ending passage should take approximately 10% of the entire essay.
Generally, writing this type of essay can be challenging for students as it requires clarity, introspection, and articulate expression of one's ambitions. Nonetheless, professional custom essay writing service at CustomWritings offers valuable guidance by connecting students with experienced writers proficient in crafting compelling narratives. These experts ensure that the essay resonates with the student's personal journey and meets the high standards expected by educational institutions and employers.
Write a Top-notch Career Goals Essay
Oftentimes, the scholarship committee wants to see how investing in your education will help your career. As a writer, you should consider the following tips to present an outstanding essay.
Understand the concept of career goals                 
Career goals are a form of personal development. Identify your career ambition before writing your career goal essay. When composing career goals essays, use your career aspiration to state your reason for pursuing a certain field of study, professional or job study. Focus on the professional or educational goals you would like to achieve. Your goal quality is a more accurate measure of success than the salary you wish to achieve. You can easily create a goal tree to identify your career goal. However, remember that your objectives and goals may change over time because of your work situation, life, or other factors.
Set goals for different stages of your career
Setting your career goals and achieving them is not an instantaneous process. While some dreams can be achieved in a short period, others take a protracted time to be realized. It would be best if you determined both short and long-term goals. To plan your career well, you must identify the necessary steps to achieve them.
Adaptation stage: You will have a better chance of succeeding with a well-defined action plan. Self-affirmation is the main objective in this stage. The desire to show your competence and ability to learn from your mentor is the pivot point of this goal. Describe your plan in this first stage if you are writing a career goal essay for graduate school or trying to acquire the first job.  
Formation stage: To make yourself valuable to your employer, you must strive to work independently at this formative stage. For example, you will work hard to prove that you deserve a better position than your peers.
Maturity stage: By the time you reach the maturity stage, you are an experienced professional already, likely looking to gain a managerial position and start educating younger employees.
Late career: Focus on a broader scope of your company's interest at this late-career stage. It can either be of regional or global interest. Most of the time, you should seek to convey your accumulated experience or wish to train someone. Preparing yourself for retirement is your most important goal.
Choose a title
An appropriate title is the first thing you must come up with when writing a career goals essay. You should pick a title that matches the essay's purpose and resonates with your intended audience. If you are writing to an employer, you should choose a title that reflects your personality, ambitions, and uniqueness that can benefit the company. If you submit the essay to the admission committee, ensure that your title shows the quality an admission officer appreciates the most, such as literacy, logical sentence construction, professionalism, or originality.
Use the right structure
Essays on career goals must conform to specific writing rules since it is often used as part of a formal application. It is more important if you are to write a scholarship essay or admission to a diploma or degree program. Your essay should be well-structured and meet all the general requirements of a formal essay. 
Editing essays
In order to identify grammatical errors and sentence structures, the writer must edit their writing. Effective revision leads to flawless papers that appeal to the audience's target. In turn, it is important to consider allowing peers to revise the essay. Moreover, peer reviewing is an essential step in improving the sentence structure in the career goals
Take the Next Step!
An essay about your career goals is a piece of writing where students explain the selected professional path they wish to pursue. Whether you're trying to get accepted to a college or secure a job, a well-written and convincing essay can help you establish yourself as the potential and the ideal candidate. Remember, a well-crafted career goals essay is more than just a formal requirement; it is a testament to your dedication and a roadmap guiding you toward your professional aspirations.
Receive our daily news straight to your inbox
Burner Phones
Free Trials
How To Cancel
Unban Account
Top Features
How To Write an Essay—Scholarship Essay Examples About Career Goals
Scholarship Essay Examples About Career Goals To Inspire Your Writing
When you decide to apply for a scholarship , you usually need to prepare several pieces of documentation along with your application. Together with letters of recommendation and the Free Application for Federal Student Aid (FAFSA) form , essays are the most common request for many programs.
Writing an essay for scholarships and grants is not an easy job—especially if you've never done it before. Whether you're a high school senior or college freshman trying to secure financial aid , you'll find our guide useful.
We'll help by giving you some scholarship essay examples about career goals that you can consult before you start writing.
What Is a Career Goals Essay and Why Is It Important?
Writing an essay about your career goals is usually required if you wish to apply for a merit-based scholarship. These programs are competitive—many students apply for them, and they all fulfill eligibility requirements (for instance, high GPA and SAT or ACT scores).
That's why organizations that offer awards require you to write an essay—to make yourself stand out.
With an essay on career goals, scholarship providers are asking you to show what you intend to do in the future and how the scholarship can help you get there.
Remember, offering an award is rarely a gesture of goodwill. Companies and institutions are investing in college and graduate school students because of their potential—an excellent student makes an excellent employee.
That's why you should do your research on the scholarship in question before you even get to the writing part. You should know what the purpose of the award is to be able to find the best approach and focus on talking about what makes you the perfect match.
If you're struggling to find all the available scholarships and information about them, you can rely on DoNotPay's help .
Our app lets you create a personalized list of scholarships you're eligible for and provides you with all the particulars.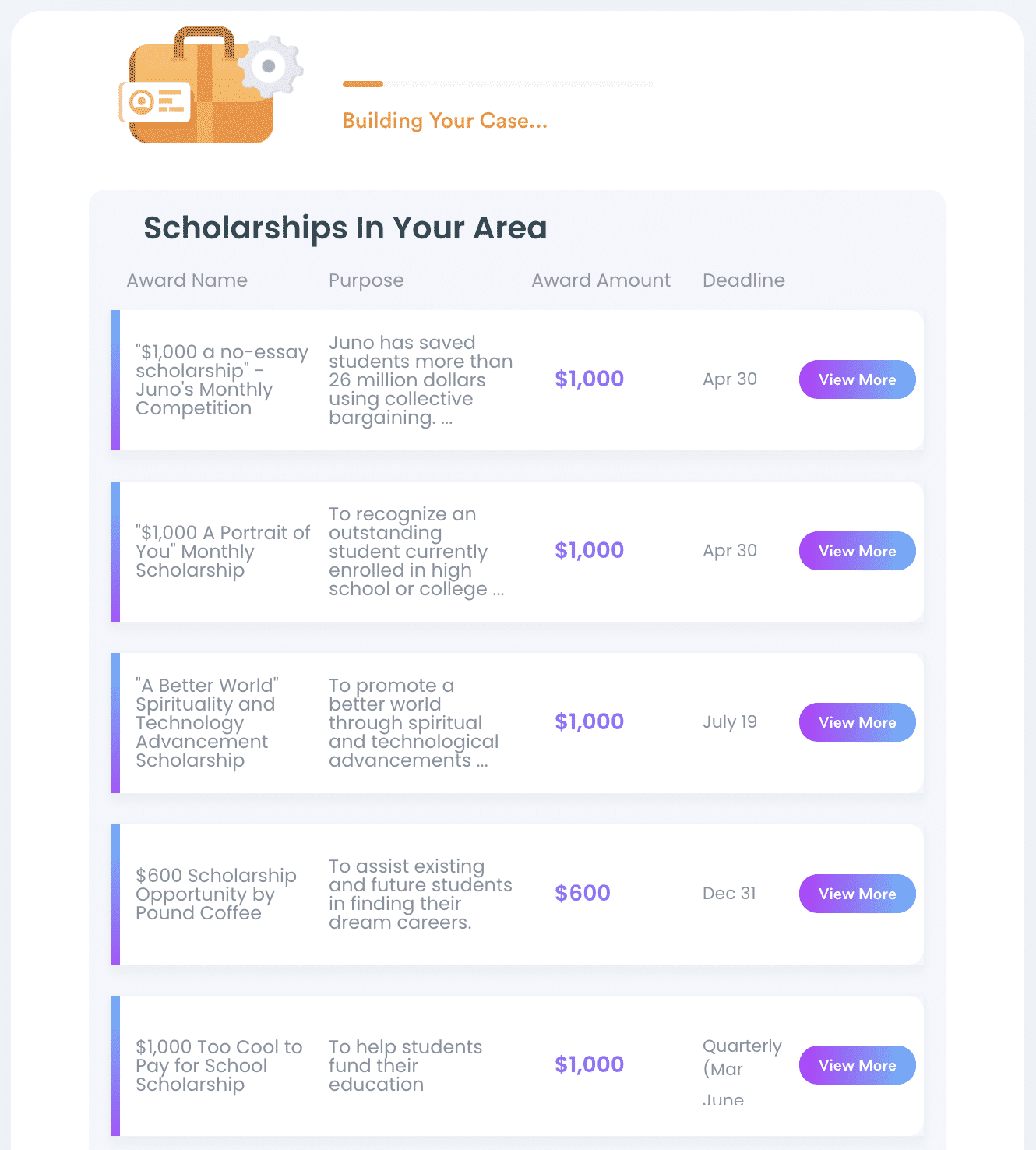 Career Goals Essay—Approaching the Writing
Each career goal essay should be as unique as possible, but you shouldn't make up a fake career goal just to sound creative. While you should try to mix things up if you're applying for various scholarships, some aspects should remain the same . You should stick to the following rules:
Show that you're eligible and that you have a clear goal —Scholarships usually focus on different groups of students. If you're applying for a minority scholarship , you should talk about how your career goal is to help a Hispanic , African , Filipino , or any other community you belong in
Be truthful —Don't say you want to be the next Bill Gates because you're applying for a computer science scholarship . Be honest about your real goals and try to present them in a way that would show the organization why they should support you
Stick to the point —There's a reason why essays rarely go over 1,000 words. You should be concise and talk only about concrete goals and expectations
Be unique —Give them something to remember you by. If you're a woman in a field of study traditionally popular among men, talk about the challenges that this brings. If you're a military veteran , tell them how your experiences shaped you
Consult the table to learn about Dos and Don'ts of writing a career goals essay:
Career Goals Scholarship Essay Prompts
Career goals essays have a universal purpose, which is why many programs often use the same essay prompts. The three most common ones are:
How will this scholarship help you achieve your goal?
What is your dream job?
Where do you see yourself in ten years?
Scholarship Essay Examples About Career Goals
The following examples are here to give you an idea of how a well-written career goals essay should look like, but you shouldn't copy-paste them .
The commission of the program you're applying for will notice whether you wrote the essay yourself or copied it from the Internet.
"How Will This Scholarship Help You Achieve Your Goal?" Essay
"To be able to pay my medical school tuition fees, I have to work part-time. This disrupts my studying process, and I have trouble achieving my mandatory hours in a clinic.
With your aid, I will be able to fully focus on my studies and my goal of offering free medical care to the underprivileged communities in my hometown of Boise, ID."
"What Is Your Dream Job?" Essay
"I was 12 when my father brought in a Mark Twain book, and I was amazed by it. It captivated my imagination, and I have dreamed of becoming a writer or working with them ever since.
Creative writing is not a job you just sit down and do. With a degree in creative writing, I will be closer to achieving my dream of becoming a writer . I will also have the required knowledge to be a publisher and help up-and-coming writers."
"Where Do You See Yourself in Ten Years?" Essay
"I see myself graduating from XY college and enrolling at the YZ graduate school to further my knowledge about physical therapy. When I complete my PA school studies, I see myself having a job in a clinic to learn the trade from more experienced colleagues.
In ten years, I would like to have my own private clinic, in which I will be able to treat my patients and teach other PAs how to do their job. Getting your scholarship will help me achieve the goal of owning my own clinic."
Getting That Scholarship—Can DoNotPay Help?
Writing a career goals essay can be a demanding task, but finding a scholarship you want to apply for can be even more challenging. It gets trickier if you're in a field of study that's not popular among students or if you're not a U.S. resident .
It can take months of searching across the Internet to find a scholarship you're eligible for unless you use DoNotPay. With our help, you can run a custom search and receive a list of all the available scholarships you can apply for.
To do that, you need to:
Sign up for DoNotPay via your browser
Find our Apply for Scholarships product
Answer a few questions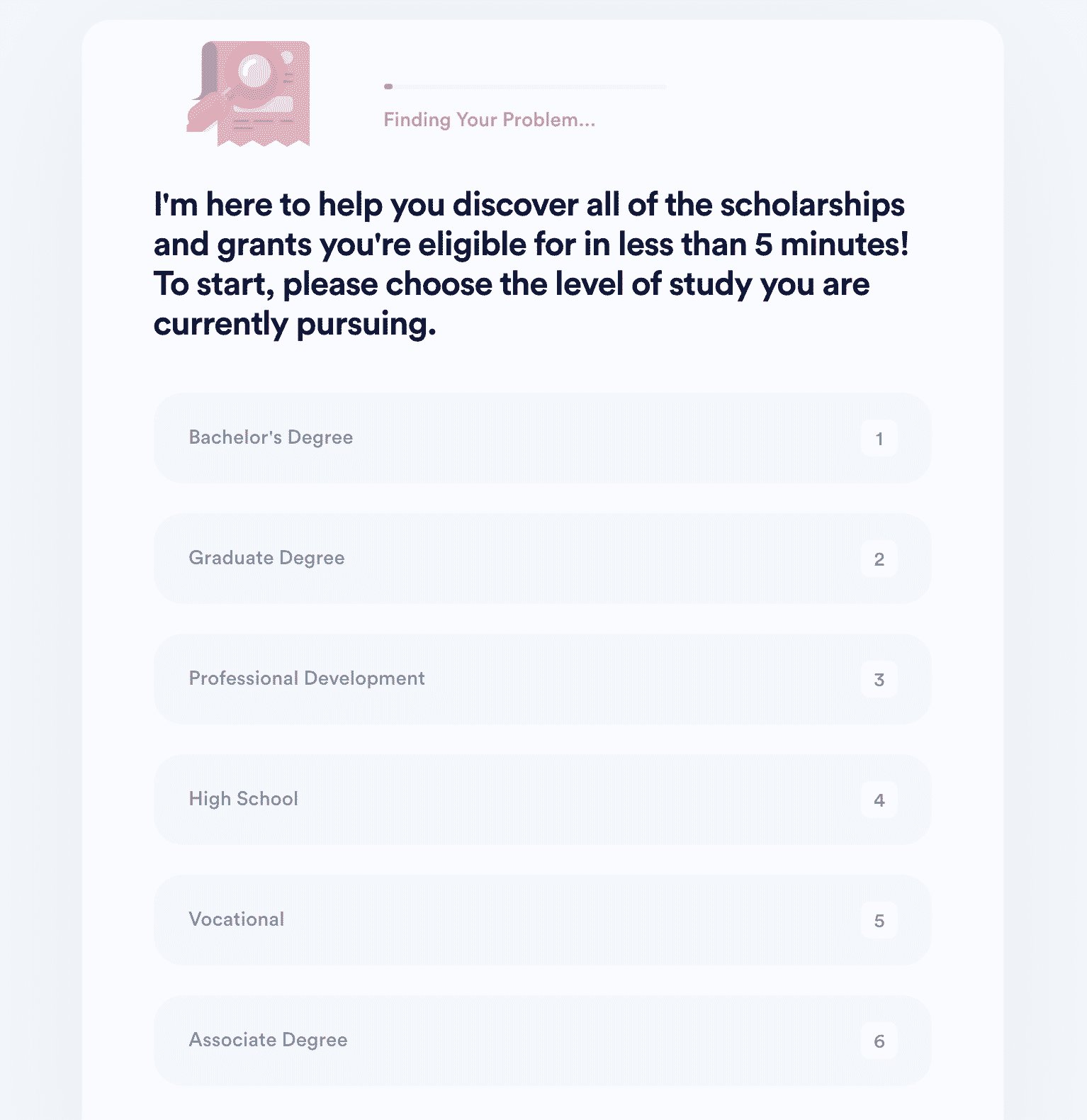 In a few moments, our app will show you the list with all the necessary information in one place. If you come across a no-essay scholarship , you don't have to go to the program's website and go through their application process. Instead, you can use our app and let us apply on your behalf.
Administrative Issues? We Don't Know Them!
Forget about getting frustrated and overwhelmed by the administrative tasks waiting for you to complete them! With DoNotPay's numerous tools, you can easily resolve such tasks in a heartbeat! All you need to do is sign up for our app, and you'll be able to:
Use DoNotPay To Protect Yourself at All Times
Are pesky robocalls and email spammers working your last nerve? Don't despair—we are happy to help you get rid of them! In a few clicks, you can also stop text spam and avoid the incessant phone buzzing!
You can use our app to protect your privacy by creating burner phone numbers and virtual credit cards . That way, you don't have to disclose personal info when subscribing to online services.
In case you're looking for a way to keep yourself safe from stalkers or work discrimination , we'll help you report the case and walk you through the entire process!
Protecting your work from copyright violation and asking for violent crime compensation in your stead is also something DoNotPay can do!
Want your issue solved now?
Solve your problem.
Let DoNotPay solve this problem for me.
Hassle Free
We have helped over 300,000 people with their problems. Sit back and relax while we do the work.
Relevant posts
Recent posts.
Explore Jobs
Jobs Near Me
Remote Jobs
Full Time Jobs
Part Time Jobs
Entry Level Jobs
Work From Home Jobs
Find Specific Jobs
$15 Per Hour Jobs
$20 Per Hour Jobs
Hiring Immediately Jobs
High School Jobs
H1b Visa Jobs
Explore Careers
Business And Financial
Architecture And Engineering
Computer And Mathematical
Explore Professions
What They Do
Certifications
Demographics
Best Companies
Explore Companies
CEO And Executies
Resume Builder
Career Advice
Explore Majors
Questions And Answers
Interview Questions
This question is about career goals essay .
How do you write a career goal for a scholarship essay?
You write a career goal for a scholarship essay by sharing your passion, explaining both your long- and short-term goals, and relating your goals to the scholarship.
Explain why you want to pursue the career you're pursuing, where you hope to be in the future and how you plan to get there, and how the scholarship will help you do this.
Search for jobs
Related questions for career goals essay, recent job searches.
Registered nurse jobs Resume Location
Truck driver jobs Resume Location
Call center representative jobs Resume Location
Customer service representative jobs Resume
Delivery driver jobs Resume Location
Warehouse worker jobs Resume Location
Account executive jobs Resume Location
Sales associate jobs Resume Location
Licensed practical nurse jobs Resume Location
Company driver jobs Resume
Jobs Near You
What are career goals examples?
How do you describe your career goals in an essay?
How do you say, "Thank you for your time"?
What to write instead of "Thank you for your time"?
Is saying, "Thank you for your time," rude?
Zippia Answers
How Do You Write A Career Goal For A Scholarship Essay
Guide on Career Goals Essay: Tips and Templates
What's the Purpose of Your Career Goals Essay
There are many contributing factors that lead you to your career path. Those include the education you receive in high school, your interests, and relevant past experience. As we approach the verge of graduation, we tend to establish distinct career aspirations based on these factors. So, you need to gather all the information mentioned above concisely and clearly in your career goals essay.
Writing winning career goals essays is one of the major parts of your college application. The main purpose is to project why you follow certain educational programs. This is your chance to show off your career ambitions and state why your candidature should be invested.
Proceed with the article for detailed tips on how to write a scholarship essay about career goals, and read specific career goals essay examples for more inspiration.
Feel welcome to use our essay writing service whether you are looking for an education goals essay or 300 word essay on career goals examples.
How to Write a 'What Are Your Career Goals Essay'
There are some essential components and writing tips for crafting a top-notch career goal essay. Primarily, the admissions committee should be able to see individualism and honesty in your personal cover letter. Your future goals should be based on your pure interests. The next important step is organizing your essay following a classical structure consisting of an introduction, body, and conclusion. Last but not least, aligning your ambitions and relevant experience to your future career and stating why this particular educational program will help you through your career growth is crucial.
For specific educational and career goals essay examples, check the prompts given below.
Keep Your Personal Style in Your Career Goals Essay
Looking forward to the stage of application to write your personal statement? Your career goals essay serves that purpose for many reasons.
The admissions committee should be able to see your personality between the lines of your career goal essay, whether you are applying for an MBA program or specific financial aid. List down all the relevant experiences that provided you with valuable knowledge and try to combine them in your essay. Describe what exactly drew you to participate in those workshops, conferences, or internships, and state how they align with your career goals.
Writing career goals scholarship essays is your chance to highlight your unique character and personality. You are welcome to write about your ambitions, goals, and aspirations. However, the most important thing is to list them per the chosen educational field. That will be a projection of your thoughtful decision regarding your career path.
The career essay example below might motivate you to construct an essay that will grant you admission to the desired institution. For further educational goals essay tips, proceed with the article.
Structure Your Career Goals Essay
Your career goals essay shows your career plan. It is your chance to strategically call the attention of the scholarship committee to your interests, passions, and aspirations. For that reason, you need to write a winning essay in a very clear and direct manner. Try to organize the essay in adjustment to the classical structure:
Introduction - Start writing with attention-grabbing phrases that will immediately hook the reader. Briefly overview the main objectives you intend to discuss in the rest of the essay.
Body - Feel confident in jotting down the professional or academic experience that you had in the past. Associate the latter with your future career goals.
Conclusion - Sum up discussed points and firmly restate your enthusiasm for choosing that specific undergraduate or graduate program.
Check out the provided career essay example for more writing tips.
Maintain Relevance in Your Career Goals Essay
Begin to describe your academic and career goals from a long-term perspective. Give why it is worth investing in your education over all the other candidates. In other words, do not be shy to highlight the value that your candidature holds based on gained experience and professional goals. Align what you want to achieve with what you are applying for.
For more insights on 'what are your career goals essay' check out the service of our essay writer online .
Your Career Goals Essay Example
You are welcome to glance through the career goals scholarship essay we have prepared to make your writing process easier.
'Why do I Want to Be a Special Education Teacher?'
Childhood is the time of our lives when most of our genuine interests originate. Ever since I was a small kid, my mom often found me sitting quietly at the desk, pretending to be a teacher. I distinctly remember that I found it thrilling and satisfying to correct the works of fellow classmates and write small remarks as side notes for them. As I grew older, I directed my main career goal toward becoming a teacher. I believe that teachers inspire future generations to be the best versions of themselves, which only brings about positive outcomes.
My pure intentions orbit around helping those not perceived as equally smart or intelligent from the modern perspective. No wonder I always knew that I wanted to offer a helping hand to children with disabilities. They need to gain valuable knowledge as much as we all do, and we should be encouraged to create equal opportunities for them. I firmly believe that contributing to the development of those underprivileged children will make their lives brighter and slightly easier. Everybody deserves to acquire a college knowledge base if one has the desire. Hence, no wonder I aspire to become a special education teacher.
I have spent years gaining experience in the field of education. With the help of traineeships and workshops, I allowed myself to dive deep into the psychological aspects of teaching. Therefore, I mastered the ways which should be implemented in the field of education to create an unstressful and welcoming environment for children with disabilities to become proficient in any desired subject. I firmly believe that pursuing the Special Education undergraduate program will help me get to my life-long goal of becoming a helpful, competent, and reliable teacher who can positively impact the lives of myriads of underprivileged children.
From my subjective point of view, there is no better career choice than becoming a special education teacher. I want to touch upon the lives of those vulnerable children deprived of the same possibilities and opportunities that others are granted naturally. The appropriate educational program will be the best possible means of achieving my dream.
For more scholarship essay examples, you can check out the one below. Meanwhile, look at the list of fully accredited online universities that can help you fulfill your scholarship goals.
Professional Career Goals Essay Examples
Here you can read one of the professional career goals essay examples. We would be delighted to pave the way for you to perfectly describe your academic and career goals based on it, whether you are applying for a specific job position or trying to win the trust of the scholarship committee.
'My Aspiration of Going into Business'
Deciding on a career choice can be very stressful for youngsters. However, I always knew I wanted to connect my experience and hold a bachelor's degree in a field related to Business Management. The choice is not accidental. I have deliberately found a passion for owning a business, specifically in the film industry. The cinematography of various Western or Eastern movies in Hollywood, Eastern Europe, or Asia would always grab my attention because I found them aesthetically pleasing. I discovered that I wanted to dig deeper into the mechanisms behind creating such kinds of artworks, and I aspired to finance their production through my own means. Hence, connecting my professional career goals directly to the business industry was a prominent means of achieving my goal.
My leisure almost always included watching movies of adventure, romance, history, and other genres. As I got older, I gradually concluded that I learned much more from the movie industry than I ever learned in school. That became one of my major motivations to invest in my career in the business industry to be able to financially and structurally manage the crew who work blood, sweat, and tears behind the scenes to contribute valuable pieces of work to the film industry. I always imagined myself being in charge of marketing, financing, and dealing with the staff that is the core force behind creating masterpieces. That way, I would help youngsters like me to enjoy a quality product that would not only be aesthetically pleasing but informative as well.
I have invested a lot of my time and energy volunteering for workshops and conferences that helped me gain deeper insight into the film industry. These opportunities revealed my time management, communication, and team player skills. I believe these qualities are essential to succeed in any field in the modern world. At the same time, I found my intellectual strength in math and the relevant technical subjects. I wanted to combine my inspirations and interests. Hence the final decision to go into the business field was the product of aligning these two factors perfectly.
I have a clear vision for my future, and I'm willing to continue working hard to end up where I envision myself, which is exactly in the business field in association with the movie industry.
Need further assistance? Do not hesitate to use our MBA essay writing service for your benefit. We are here to help you make the best out of your future business career!
Use Our Academic Assistance
We hope you enjoyed the education and career goals essay examples. Our expert writers would be delighted to contribute to your future success.
And if the college admissions exams are on the way, feel free to check out best study tips for exams . Try implementing them in practice and ace all your upcoming challenges.
She was flawless! first time using a website like this, I've ordered article review and i totally adored it! grammar punctuation, content - everything was on point
This writer is my go to, because whenever I need someone who I can trust my task to - I hire Joy. She wrote almost every paper for me for the last 2 years
Term paper done up to a highest standard, no revisions, perfect communication. 10s across the board!!!!!!!
I send him instructions and that's it. my paper was done 10 hours later, no stupid questions, he nailed it.
Sometimes I wonder if Michael is secretly a professor because he literally knows everything. HE DID SO WELL THAT MY PROF SHOWED MY PAPER AS AN EXAMPLE. unbelievable, many thanks
You Might Also Like
New Posts to Your Inbox!
Stay in touch

How to Write a Career Goals Essay (with 3 Examples)
Mar 7, 2022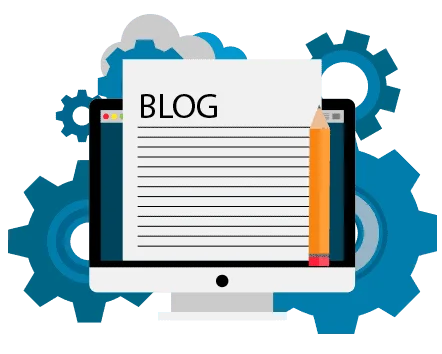 Mar 7, 2022 | Blog
Any student planning a bright career path should consider writing a career goals essay. This will help you select the university of your choice depending on what you want to specialize in. The same essay will assist when applying for jobs after you are done with college.
Many scholarship applicants often have to write a "How will this scholarship help you achieve your goals" essay. This gives the scholarship committee an understanding of how the scholarship will help students pursue his or her goals. Needless to say, the essay is very important to the scholarship application.
If you are not conversant with career goal essays, you can consider seeking help from an individual ahead of you in your career. This is because they must have done the career goal essay writing while applying for jobs at one time or another. As a student, it is upon you to ensure you learn and understand how this essay is written because it will benefit you in the future.
Let us now break down what a career goal essay is and how it should be written.
What is a career goal essay?
A career goal essay is a piece of writing that narrates your career path regarding what you want to achieve and where you want to be in the future. You should explain your achievements so far, the career aspirations that make you appropriate for the position, and how this position will contribute to your growth in the future.
Therefore, a career goal essay aims to show either the admission board, the scholarship committee or an employer whether you fit in the field you are applying for. The college admission essays will also show whether your ambitions and goals apply to the project you might be hired for. You need to assure your potential employer or admission board that you deserve to have the position you are applying for; if not, you may lose this chance.
If you are now asking how to write an interesting piece, Essay Freelance Writers are here to assist in achieving that.
How to write a career goals essay
When writing a a college scholarship essay, you need to follow particular rules to create an amazing and attractive essay. The process of writing a career essay is not as difficult as it may initially seem. If you feel that you need assistance, then there are several options available to you.
1. Adhere to your style
The career goal essay is all about yourself, goals, and ambition.
There is no single recipe for a career goals essay, because everyone is different. Adhere to your style. You will have to include the most important parts and try to express it in a simple way, not wasting time and space with unnecessary details.
Therefore, anyone who reads your piece should see your personality and personal goals in terms of content. You should never copy or imitate another person during the scholarship application process. Everything should be all about you.
You are the center of the essay, and therefore the reader needs to see you in it.
2. Ensure you have a strong thesis statement
The first step to writing a great essay is to ensure you have a strong thesis statement. Your thesis statement sets the tone for your entire essay, so take the time to craft a concise, concise statement that clearly explains your argument.
This will make your essay more compelling and effective. The thesis statement should have the main points about your set career goal. First, you should indicate all you want to achieve and explain your goals to acquire the interest in the future.
When you have goals and set to writing them, show instead of telling. Use concrete examples and facts from your life and past experiences that demonstrate why you want to go back to school, what you hope to do with your degree, and why you are a good candidate.
3. The structure should be clear
Just like any other piece of writing, it is important for you to have an outline for your career goals essay. This will help ensure that you have a flow from one idea to another and also provide direction for your readers as they attempt to understand what your essay is all about.
The structure should be clear and logical. Be sure to include an introduction that presents your thesis statement, body paragraphs that discuss your goals and evidence supporting them, and a conclusion that ties everything together.
Usually, this essay consists of the following paragraph breakdown sections:
Introduction: The first step to writing a great essay is to plan what you are going to write about. Before you start writing, make an outline of the key points that you want to mention in your essay. For example:
Paragraph 1: Introduction and thesis statement
Paragraph 2: Explain more about career A and how it relates to your future goals
Paragraph 3: Explain more about career B and how it relates to your future goals
Paragraph 4: Explain how both careers are related to each other and how they will help you achieve your goals in life.
Paragraph 5: Conclusion restating your thesis statement and outlining the key points of the body.
4. Have relevance
Ensure all your thoughts and flow of ideas have meaning in attracting the reader.
Besides, you should align what you are aiming at with the position you are applying for.
Your essay must be relevant to what you want to do and why you want it so much. It must show how your career goals are connected with what you want to learn at the university and how the degree will bring you closer to the desired position in life.
5. Understand the concept of career goals
To get a full grasp of what this essay is about, you need to understand the concept of career goals. A career goal is a statement that defines your goals for the future. This means that you have to state the objectives you want to achieve in your career. You can write short-term career goals, long-term career goals, high school goal and professional goals,
To write a successful essay, you should be able to show your enthusiasm and determination in achieving your career goals. You must be able to write it with confidence and enthusiasm as well as showing how your chosen course or job will help you achieve it.
6. Set goals for different stages of your career
The student should begin writing the essay by goal planning, and clearly defining the goals and objectives of their career. The student should discuss their plans for the future and how they plan to make those plans a reality. The student should explain how they will use the degree they are pursuing in order to achieve these goals.
A common pitfall students fall into is writing a personal narrative statement that is vague and uninspiring. Students should instead focus on writing about what they want to do with their lives, rather than what they hope the reader wants to hear. Students often write general statements telling readers they have great leadership skills or are great team players. Instead, students should provide specific examples of times when they demonstrated these traits in a work or academic setting.
The student should also discuss how the degree will impact their career as well as how it will help them better serve their community. For example, a student who wants to be a doctor can explain how their education will allow them to help more people in need of medical care in underserved areas, or a student interested in law can discuss how studying law can help them fight for the rights of others .
7. Choose a title
Before you start writing your paper, it may be helpful for you to know more about the person who will be reading your work or the person who has requested you to write a paper on career personal goals. This will allow you to get an idea on how their mind works or what they expect from people
Writing Tips for Career Goals Scholarship Essays
There are a number of other things you can do to make your scholarship essay a huge success. These include:
Highlight Your Accomplishments and Experience
Start with a Strong Hook
Avoid Plagiarism
Be Brief and Concise
Emphasize the Positive
Give Evidence of Your Achievements
Create an Outline for a Better Structure
Proofread and Edit for Mistakes
Example of a career goal essay:
Reading sample essays can also give you a more vivid picture of how a good example of an essay about yourself should be crafted. Further, it will also enable you to easily distinguish between a well written example and a poorly written one. The more samples you read the better you will be able to understand the specific requirements for structuring and writing your main essay.
Scholarship Essay about Career Goals (100 Words)
Example 2: scholarship essay about career goals (250 words), example 3: scholarship essay about career goals (500 words).
With a deep understanding of the student experience, I craft blog content that resonates with young learners. My articles offer practical advice and actionable strategies to help students achieve a healthy and successful academic life.
View all posts
People Also Read
500 Word Essay - Writing Guide and Examples
How to Write a Masters Essay
How to write an essay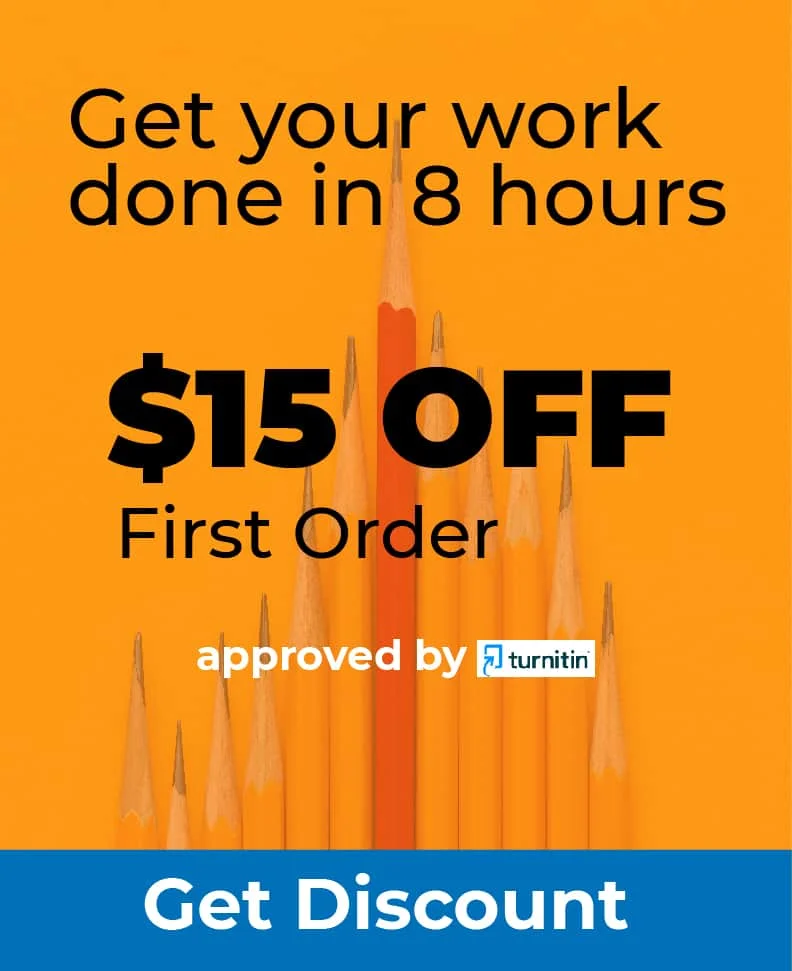 Most Popular Articles
Racism thesis statement example, how to rephrase a thesis statement, capstone project topic suggestions, how to write an abortion essay, should students wear school uniforms essay, list causal essay topics write, respect essay, signal words, great synonyms, informative speech examples, essay writing guide, introduction paragraph for an essay, argumentative essay writing, essay outline templates, write an autobiographical essay, personal narrative essay ideas, descriptive essay writing, how to write a reflective-essay, how to write a lab report abstract, how to write a grant proposal, point of view in an essay, debate topics for youth at church, theatre research paper topics, privacy overview.
Need Support in Studies? 📚 – Enjoy 12% OFF on all papers in this Thanksgiving! Use the code " THANX23 "
404 Not found