Misc Blog Download Fiction CSV File Download Nonfiction CSV File
Coming Soon
The Greatest Books of All Time
How is this list generated.
This list is generated from 130 "best of" book lists from a variety of great sources. An algorithm is used to create a master list based on how many lists a particular book appears on. Some lists count more than others. I generally trust "best of all time" lists voted by authors and experts over user-generated lists. On the lists that are actually ranked, the book that is 1st counts a lot more than the book that's 100th. If you're interested in the details about how the rankings are generated and which lists are the most important(in my eyes) please check out the list details page .
If you have any comments, suggestions, or corrections please feel free to e-mail me.
1 . In Search of Lost Time by Marcel Proust
Swann's Way, the first part of A la recherche de temps perdu, Marcel Proust's seven-part cycle, was published in 1913. In it, Proust introduces the themes that run through the entire work. The narr...
I've read this book
I want to read this book
2 . Ulysses by James Joyce
Ulysses chronicles the passage of Leopold Bloom through Dublin during an ordinary day, June 16, 1904. The title parallels and alludes to Odysseus (Latinised into Ulysses), the hero of Homer's Odyss...
3 . Don Quixote by Miguel de Cervantes
Alonso Quixano, a retired country gentleman in his fifties, lives in an unnamed section of La Mancha with his niece and a housekeeper. He has become obsessed with books of chivalry, and believes th...
4 . One Hundred Years of Solitude by Gabriel Garcia Marquez
One of the 20th century's enduring works, One Hundred Years of Solitude is a widely beloved and acclaimed novel known throughout the world, and the ultimate achievement in a Nobel Prize–winning car...
5 . The Great Gatsby by F. Scott Fitzgerald
The novel chronicles an era that Fitzgerald himself dubbed the "Jazz Age". Following the shock and chaos of World War I, American society enjoyed unprecedented levels of prosperity during the "roar...
6 . Moby Dick by Herman Melville
First published in 1851, Melville's masterpiece is, in Elizabeth Hardwick's words, "the greatest novel in American literature." The saga of Captain Ahab and his monomaniacal pursuit of the white wh...
7 . War and Peace by Leo Tolstoy
Epic in scale, War and Peace delineates in graphic detail events leading up to Napoleon's invasion of Russia, and the impact of the Napoleonic era on Tsarist society, as seen through the eyes of fi...
8 . Hamlet by William Shakespeare
The Tragedy of Hamlet, Prince of Denmark, or more simply Hamlet, is a tragedy by William Shakespeare, believed to have been written between 1599 and 1601. The play, set in Denmark, recounts how Pri...
9 . The Odyssey by Homer
The Odyssey is one of two major ancient Greek epic poems attributed to Homer. It is, in part, a sequel to the Iliad, the other work traditionally ascribed to Homer. The poem is fundamental to the m...
10 . Madame Bovary by Gustave Flaubert
For daring to peer into the heart of an adulteress and enumerate its contents with profound dispassion, the author of Madame Bovary was tried for "offenses against morality and religion." What shoc...
11 . The Divine Comedy by Dante Alighieri
Belonging in the immortal company of the great works of literature, Dante Alighieri's poetic masterpiece, The Divine Comedy, is a moving human drama, an unforgettable visionary journey through the ...
12 . Lolita by Vladimir Nabokov
The book is internationally famous for its innovative style and infamous for its controversial subject: the protagonist and unreliable narrator, middle aged Humbert Humbert, becomes obsessed and se...
13 . The Brothers Karamazov by Fyodor Dostoyevsky
Dostoevsky's last and greatest novel, The Karamazov Brothers, is both a brilliantly told crime story and a passionate philosophical debate. The dissolute landowner Fyodor Pavlovich Karamazov is mur...
14 . Crime and Punishment by Fyodor Dostoyevsky
It is a murder story, told from a murder;s point of view, that implicates even the most innocent reader in its enormities. It is a cat-and-mouse game between a tormented young killer and a cheerful...
15 . Wuthering Heights by Emily Brontë
The narrative is non-linear, involving several flashbacks, and two primary narrators: Mr. Lockwood and Ellen "Nelly" Dean. The novel opens in 1801, with Mr. Lockwood arriving at Thrushcross Grange,...
16 . The Catcher in the Rye by J. D. Salinger
The Catcher in the Rye is a 1945 novel by J. D. Salinger. Originally published for adults, the novel has become a common part of high school and college curricula throughout the English-speaking wo...
17 . Pride and Prejudice by Jane Austen
The book is narrated in free indirect speech following the main character Elizabeth Bennet as she deals with matters of upbringing, marriage, moral rightness and education in her aristocratic socie...
18 . The Adventures of Huckleberry Finn by Mark Twain
Revered by all of the town's children and dreaded by all of its mothers, Huckleberry Finn is indisputably the most appealing child-hero in American literature. Unlike the tall-tale, idyllic worl...
19 . Anna Karenina by Leo Tolstoy
Anna Karenina tells of the doomed love affair between the sensuous and rebellious Anna and the dashing officer, Count Vronsky. Tragedy unfolds as Anna rejects her passionless marriage and must endu...
20 . Alice's Adventures in Wonderland by Lewis Carroll
In 1862 Charles Lutwidge Dodgson, a shy Oxford mathematician with a stammer, created a story about a little girl tumbling down a rabbit hole. Thus began the immortal adventures of Alice, perhaps th...
21 . The Iliad by Homer
The Iliad is an epic poem in dactylic hexameters, traditionally attributed to Homer. Set in the Trojan War, the ten-year siege of Ilium by a coalition of Greek states, it tells of the battles and e...
22 . To the Lighthouse by Virginia Woolf
A landmark novel of high modernism, the text, centering on the Ramsay family and their visits to the Isle of Skye in Scotland between 1910 and 1920, skillfully manipulates temporality and psycholog...
23 . Catch-22 by Joseph Heller
Catch-22 is a satirical, historical novel by the American author Joseph Heller, first published in 1961. The novel, set during the later stages of World War II from 1943 onwards, is frequently cite...
24 . Heart of Darkness by Joseph Conrad
The story details an incident when Marlow, an Englishman, took a foreign assignment from a Belgian trading company as a ferry-boat captain in Africa. Although Conrad does not specify the name of th...
25 . The Sound and the Fury by William Faulkner
The Sound and the Fury is set in the fictional Yoknapatawpha County. The novel centers on the Compson family, former Southern aristocrats who are struggling to deal with the dissolution of their fa...
26 . Nineteen Eighty Four by George Orwell
The story follows the life of one seemingly insignificant man, Winston Smith, a civil servant assigned the task of perpetuating the regime's propaganda by falsifying records and political literatur...
27 . Great Expectations by Charles Dickens
Great Expectations is written in the genre of "bildungsroman" or the style of book that follows the story of a man or woman in their quest for maturity, usually starting from childhood and ending i...
28 . One Thousand and One Nights by India/Iran/Iraq/Egypt
One Thousand and One Nights is a collection of Middle Eastern and South Asian stories and folk tales compiled in Arabic during the Islamic Golden Age. It is often known in English as the Arabian Ni...
29 . The Grapes of Wrath by John Steinbeck
Set during the Great Depression, the novel focuses on a poor family of sharecroppers, the Joads, driven from their home by drought, economic hardship, and changes in the agriculture industry. In a ...
30 . Absalom, Absalom! by William Faulkner
Absalom, Absalom! is a Southern Gothic novel by the American author William Faulkner, first published in 1936. It is a story about three families of the American South, taking place before, during,...
31 . Invisible Man by Ralph Ellison
The novel addresses many of the social and intellectual issues facing African-Americans in the early twentieth century, including black nationalism, the relationship between black identity and Marx...
32 . To Kill a Mockingbird by Harper Lee
As a Southern Gothic novel and a Bildungsroman, the primary themes of To Kill a Mockingbird involve racial injustice and the destruction of innocence. Scholars have noted that Lee also addresses is...
33 . The Trial by Franz Kafka
Written in 1914, The Trial is one of the most important novels of the twentieth century: the terrifying tale of Josef K., a respectable bank officer who is suddenly and inexplicably arrested and mu...
34 . The Red and the Black by Stendhal
Le Rouge et le Noir (The Red and the Black), subtitled Chronique du XIXe siécle ("Chronicle of the 19th century"), is an historical psychological novel in two volumes by Stendhal, published in 1830...
35 . Middlemarch by George Eliot
Middlemarch: A Study of Provincial Life is a novel by George Eliot, the pen name of Mary Anne Evans, later Marian Evans. It is her seventh novel, begun in 1869 and then put aside during the final i...
36 . Gulliver's Travels by Jonathan Swift
From the preeminent prose satirist in the English language, a great classic recounting the four remarkable journeys of ship's surgeon Lemuel Gulliver. For children it remains an enchanting fantasy;...
37 . Beloved by Toni Morrison
Beloved (1987) is a Pulitzer Prize-winning novel by Nobel laureate Toni Morrison. The novel, her fifth, is loosely based on the life and legal case of the slave Margaret Garner, about whom Morrison...
38 . Mrs. Dalloway by Virginia Woolf
Created from two short stories, "Mrs Dalloway in Bond Street" and the unfinished "The Prime Minister", the novel's story is of Clarissa's preparations for a party of which she is to be hostess. Wit...
39 . The Stories of Anton Chekhov by Anton Chekhov
Anton Pavlovich Chekhov was a Russian short-story writer, playwright and physician, considered to be one of the greatest short-story writers in the history of world literature. His career as a dram...
40 . The Stranger by Albert Camus
Since it was first published in English, in 1946, Albert Camus's extraordinary first novel, The Stranger (L'Etranger), has had a profound impact on millions of American readers. Through this story ...
41 . Jane Eyre by Charlotte Bronte
Jane Eyre is a first-person narrative of the title character, a small, plain-faced, intelligent and honest English orphan. The novel goes through five distinct stages: Jane's childhood at Gateshead...
42 . The Aeneid by Virgil
The Aeneid is a Latin epic poem written by Virgil in the late 1st century BC (29–19 BC) that tells the legendary story of Aeneas, a Trojan who traveled to Italy, where he became the ancestor of the...
43 . Collected Fiction by Jorge Luis Borges
From his 1935 debut with The Universal History of Iniquity, through his immensely influential collections Ficciones and The Aleph, these enigmatic, elaborate, imaginative inventions display Borges'...
44 . The Sun Also Rises by Ernest Hemingway
The novel explores the lives and values of the so-called "Lost Generation," chronicling the experiences of Jake Barnes and several acquaintances on their pilgrimage to Pamplona for the annual San F...
45 . David Copperfield by Charles Dickens
The story of the abandoned waif who learns to survive through challenging encounters with distress and misfortune.
46 . Tristram Shandy by Laurence Sterne
As its title suggests, the book is ostensibly Tristram's narration of his life story. But it is one of the central jokes of the novel that he cannot explain anything simply, that he must make expla...
47 . Leaves of Grass by Walt Whitman
Leaves of Grass (1855) is a poetry collection by the American poet Walt Whitman. Among the poems in the collection are "Song of Myself," "I Sing the Body Electric," "Out of the Cradle Endlessly Roc...
48 . The Magic Mountain by Thomas Mann
The Magic Mountain is a novel by Thomas Mann, first published in November 1924. It is widely considered to be one of the most influential works of 20th century German literature.
49 . A Portrait of the Artist as a Young Man by James Joyce
A Portrait of the Artist as a Young Man is a semi-autobiographical novel by James Joyce, first serialized in The Egoist from 1914 to 1915 and published in book form in 1916. It depicts the formativ...
50 . Midnight's Children by Salman Rushdie
Midnight's Children is a loose allegory for events in India both before and, primarily, after the independence and partition of India, which took place at midnight on 15 August 1947. The protagonis...
With Social
With The Greatest Books
Filter by nationality, filter by date range.
Select the date range you want to want see The Greatest Books from:
Log In to Your Account
Register for an eCard
Library OneCard Accounts
E-mail Notification Request Form
Report a Lost or Stolen Library Card
Upcoming Events at Bennett Martin Public Library
Upcoming Events at Anderson Branch
Upcoming Events at Bethany Branch
Upcoming Events at Eiseley Branch
Upcoming Events at Gere Branch
Upcoming Events at South Branch
Upcoming Events at Walt Branch
Upcoming Events at Williams Branch
Air Park Recreation Center & Williams Branch Library Project
Lied Bookmobile
Holiday Closing Schedule
Announcements and Press Releases
Frequently Asked Questions
Home Outreach by Mail
Library Board of Trustees
Library Director's Reports
Library Rules
Library Policies
Volunteer Opportunities
Job Opportunities at Lincoln City Libraries
A Brief History of Lincoln City Libraries
Strategic Plan
Central Library Project
Facilities Plan 2015 (with 2019 Addendum)
Annual Report
DONATE via the Foundation for Lincoln City Libraries
City of Lincoln
LibraryLNK app
Author Alerts
eBooks and Audiobooks from OverDrive
About eBooks
About Audiobooks
Request help with Digital Downloads
Register or Log in
About Hoopla
Troubleshooting Hoopla
Updating account information
TumbleBooks Library: eBooks and more for young children
"Bound to Please" Book Bundles!
New Books On Order
New Large Type Books On Order
New Teen Books
New Children's Chapter Books
New Picture Books
Suggest-A-Title
ALA Notable Books 2021
NLHA's Lunch at the Library
John H. Ames Reading Series
Collection Highlights
Archival Collections
Nebraska Authors
The Nebraska Federal Writers' Project: Remembering Writers of the 1930s
Lillian Helms Polley
Music in and Around Lincoln
Music of Old Nebraska
Polley Music Library Archive
Polley Music Links
E-Mail Newsletters - Books, Movies & More!
New Books on Order
Library and Community Book Groups
Staff Recommendations
The BookGuide Blog
Reviewer Profiles
Lincoln Journal Star Book Reviews
Award Winners
If You Like.../Readalikes
Customer Reviews
Reader Lists
Nomination Form
Star City Treasures Oral History Project
Blogs and Podcasts
Access inside the Library
Access from outside the Library
Troubleshooting Off-site Access
Reference Services
Ask a Librarian
About Interlibrary Loan
Reserve a Computer
Tech Time (tech assistance)
Mobile Printing at Your Library
3D Printing
Meeting Rooms
The Library Lineup: Program Guide
Virtual Programs Archive
Virtual Programs for Kids
Beanstack login
Book Groups
Volunteer Income Tax Assistance
What's Happening for Kids
Great Web Sites for Kids
New Chapter Books
Grab-and-Go Book Bundles
Bound to Please Book Bundles
TumbleBooks Library
Read to a Dog at Your Library
What's Up at the Library
Hey, Read This!
Teen Treasure Troves
Homework Help
Teen Advisory Boards
Parents' and Caregivers' Page
Books for Babies
Teachers' Page
Home Schools Page
Parent-Child Book Groups
Time Magazine's Top 100 All-Time Novels (1923-2005)
In 2005, Time® magazine's literary critics, Lev Grossman and Richard Lacayo selected what they considered to be the top 100 English-language novels published from 1923 to 2005 (1923 being the year Time® began publishing). As usual, with any "top 100" list, these were their subjective choices, and obviously do not reflect the views of any other reader. However, their list inarguably includes numerous works of influential English-languge literature. To see their original online list, including detailed plot descriptions, visit Time's Critics Pick the 100 Best Novels on the Time® website.
The Adventures of Augie March by Saul Bellow 1953
All the King's Men by Robert Penn Warren 1946
American Pastoral by Philip Roth 1997
An American Tragedy by Theodore Dreiser 1925
Animal Farm by George Orwell 1946
Appointment in Samarra by John O'Hara 1934
Are You There God? It's Me, Margaret by Judy Blume 1970
The Assistant by Bernard Malamud 1957
At Swim-Two-Birds by Flann O'Brien 1938
Atonement by Ian McEwan 2002
Beloved by Toni Morrison 1987
The Berlin Stories by Christopher Isherwood 1946
The Big Sleep by Raymond Chandler 1939
The Blind Assassin by Margaret Atwood 2000
Blood Meridian by Cormac McCarthy 1986
Brideshead Revisited by Evelyn Waugh 1946
The Bridge of San Luis Rey by Thornton Wilder 1927
Call It Sleep by Henry Roth 1935
Catch-22 by Joseph Heller 1961
The Catcher in the Rye by J.D. Salinger 1951
A Clockwork Orange by Anthony Burgess 1963
The Confessions of Nat Turner by William Styron 1967
The Corrections by Jonathan Franzen 2001
The Crying of Lot 49 by Thomas Pynchon 1966
A Dance to the Music of Time by Anthony Powell 1951
The Day of the Locust by Nathaniel West 1939
Death Comes for the Archbishop by Willa Cather 1927
A Death in the Family by James Agee 1958
The Death of the Heart by Elizabeth Bowen 1938
Deliverance by James Dickey 1970
Dog Soldiers by Robert Stone 1974
Falconer by John Cheever 1977
The French Lieutenant's Woman by John Fowles 1969
The Golden Notebook by Doris Lessing 1962
Go Tell It on the Mountain by James Baldwin 1953
Gone With the Wind by Margaret Mitchell 1936
The Grapes of Wrath by John Steinbeck 1939
Gravity's Rainbow by Thomas Pynchon 1973
The Great Gatsby by F. Scott Fitzgerald 1925
A Handful of Dust by Evelyn Waugh 1934
The Heart is a Lonely Hunter by Carson McCullers 1940
The Heart of the Matter by Graham Greene 1948
Herzog by Saul Bellow 1964
Housekeeping by Marilynne Robinson 1981
A House for Mr. Biswas by V.S. Naipaul 1962
I, Claudius by Robert Graves 1934
Infinite Jest by David Foster Wallace 1996
Invisible Man by Ralph Ellison 1952
Light in August by William Faulkner 1932
The Lion, the Witch and the Wardrobe by C.S. Lewis 1950
Lolita by Vladimir Nabokov 1955
Lord of the Flies by William Golding 1955
The Lord of the Rings by J.R.R. Tolkien 1954
Loving by Henry Green 1945
Lucky Jim by Kingsley Amis 1954
The Man Who Loved Children by Christina Stead 1940
Midnight's Children by Salman Rushdie 1981
Money: A Suicide Note by Martin Amis 1984
The Moviegoer by Walker Percy 1961
Mrs. Dalloway by Virginia Woolf 1925
Naked Lunch by William Burroughs 1959
Native Son by Richard Wright 1940
Neuromancer by William Gibson 1984
Never Let Me Go by Kazuo Ishiguro 2005
1984 by George Orwell 1948
On the Road by Jack Kerouac 1957
One Flew Over the Cuckoo's Nest by Ken Kesey 1962
The Painted Bird by Jerzy Kosinski 1965
Pale Fire by Vladimir Nabokov 1962
A Passage to India by E.M. Forster 1924
Play It As It Lays by Joan Didion 1970
Portnoy's Complaint by Philip Roth 1969
Possession by A.S. Byatt 1990
The Power and the Glory by Graham Greene 1939
The Prime of Miss Jean Brodie by Muriel Spark 1961
Rabbit, Run by John Updike 1960
Ragtime by E.L. Doctorow 1975
The Recognitions by William Gaddis 1955
Red Harvest by Dashiell Hammett 1929
Revolutionary Road by Richard Yates 1961
The Sheltering Sky by Paul Bowles 1949
Slaughterhouse-Five by Kurt Vonnegut 1969
Snow Crash by Neal Stephenson 1992
The Sot-Weed Factor by John Barth 1960
The Sound and the Fury by William Faulkner 1929
The Sportswriter by Richard Ford 1986
The Spy Who Came In From the Cold by John le Carre 1964
The Sun Also Rises by Ernest Hemingway 1926
Their Eyes Were Watching God by Zora Neale Hurston 1937
Things Fall Apart by Chinua Achebe 1959
To Kill a Mockingbird by Harper Lee 1960
To the Lighthouse by Virginia Woolf 1927
Tropic of Cancer by Henry Miller 1934
Ubik by Philip K. Dick 1969
Under the Net by Iris Murdoch 1954
Under the Volcano by Malcolm Lowry 1947
Watchmen by Alan Moore & Dave Gibbons 1986
White Noise by Don DeLillo 1985
White Teeth by Zadie Smith 2000
Wide Sargasso Sea by Jean Rhys 1966
Air Park Recreation Center & Williams Branch Library Project
New Children's Chapter Books
The Nebraska Federal Writers' Project: Remembering Writers of the 1930s
E-Mail Newsletters – Books, Movies & More!
If You Like…/Readalikes
What's Happening for Kids
What's Up at the Library
July 20, 1998 Modern Library's Choices Related Link Return to the article: 'Ulysses' on Top Among 100 Best Novels On This Page The Best Novels: #1-25 The Best Novels: #26-50 The Best Novels: #51-75 The Best Novels: #76-100 Forums The 20th Century's 100 Best Books in English? This list of 100 novels was drawn up by the editorial board of Modern Library. Where possible, book titles have been linked to either the original New York Times review or a later article about the book. 1. " Ulysses ," James Joyce 2. " The Great Gatsby ," F. Scott Fitzgerald 3. "A Portrait of the Artist as a Young Man," James Joyce 4. " Lolita ," Vladimir Nabokov 5. " Brave New World ," Aldous Huxley 6. "The Sound and the Fury," William Faulkner 7. " Catch-22 ," Joseph Heller 8. " Darkness at Noon ," Arthur Koestler 9. " Sons and Lovers ," D. H. Lawrence 10. " The Grapes of Wrath ," John Steinbeck 11. "Under the Volcano," Malcolm Lowry 12. "The Way of All Flesh," Samuel Butler 13. " 1984 ," George Orwell 14. "I, Claudius," Robert Graves 15. " To the Lighthouse ," Virginia Woolf 16. " An American Tragedy ," Theodore Dreiser 17. "The Heart Is a Lonely Hunter," Carson McCullers 18. " Slaughterhouse Five ," Kurt Vonnegut 19. " Invisible Man ," Ralph Ellison 20. " Native Son ," Richard Wright 21. " Henderson the Rain King ," Saul Bellow 22. " Appointment in Samarra ," John O' Hara 23. " U.S.A. " (trilogy), John Dos Passos 24. "Winesburg, Ohio," Sherwood Anderson 25. " A Passage to India ," E. M. Forster 26. "The Wings of the Dove," Henry James 27. " The Ambassadors ," Henry James 28. "Tender Is the Night," F. Scott Fitzgerald 29. " The Studs Lonigan Trilogy ," James T. Farrell 30. "The Good Soldier," Ford Madox Ford 31. " Animal Farm ," George Orwell 32. " The Golden Bowl ," Henry James 33. " Sister Carrie ," Theodore Dreiser 34. " A Handful of Dust ," Evelyn Waugh 35. "As I Lay Dying," William Faulkner 36. " All the King's Men ," Robert Penn Warren 37. "The Bridge of San Luis Rey," Thornton Wilder 38. "Howards End," E. M. Forster 39. " Go Tell It on the Mountain ," James Baldwin 40. "The Heart of the Matter," Graham Greene 41. " Lord of the Flies ," William Golding 42. " Deliverance ," James Dickey 43. "A Dance to the Music of Time" (series), Anthony Powell 44. "Point Counter Point," Aldous Huxley 45. "The Sun Also Rises," Ernest Hemingway 46. "The Secret Agent," Joseph Conrad 47. "Nostromo," Joseph Conrad 48. "The Rainbow," D. H. Lawrence 49. "Women in Love," D. H. Lawrence 50. "Tropic of Cancer," Henry Miller 51. " The Naked and the Dead ," Norman Mailer 52. " Portnoy's Complaint ," Philip Roth 53. " Pale Fire ," Vladimir Nabokov 54. " Light in August ," William Faulkner 55. " On the Road ," Jack Kerouac 56. "The Maltese Falcon," Dashiell Hammett 57. "Parade's End," Ford Madox Ford 58. " The Age of Innocence ," Edith Wharton 59. " Zuleika Dobson ," Max Beerbohm 60. " The Moviegoer ," Walker Percy 61. "Death Comes to the Archbishop," Willa Cather 62. " From Here to Eternity ," James Jones 63. "The Wapshot Chronicles," John Cheever 64. "The Catcher in the Rye," J. D. Salinger 65. " A Clockwork Orange ," Anthony Burgess 66. "Of Human Bondage," W. Somerset Maugham 67. "Heart of Darkness," Joseph Conrad 68. "Main Street," Sinclair Lewis 69. "The House of Mirth," Edith Wharton 70. " The Alexandria Quartet ," Lawrence Durrell 71. "A High Wind in Jamaica," Richard Hughes 72. "A House for Ms. Biswas," V. S. Naipaul 73. "The Day of the Locust," Nathaniel West 74. "A Farewell to Arms," Ernest Hemingway 75. "Scoop," Evelyn Waugh 76. " The Prime of Miss Jean Brodie ," Muriel Spark 77. "Finnegans Wake," James Joyce 78. "Kim," Rudyard Kipling 79. "A Room With a View," E. M. Forster 80. " Brideshead Revisited ," Evelyn Waugh 81. " The Adventures of Augie March ," Saul Bellow 82. "Angle of Repose," Wallace Stegner 83. " A Bend in the River ," V. S. Naipaul 84. "The Death of the Heart," Elizabeth Bowen 85. " Lord Jim ," Joseph Conrad 86. " Ragtime ," E. L. Doctorow 87. "The Old Wives' Tale," Arnold Bennett 88. "The Call of the Wild," Jack London 89. "Loving," Henry Green 90. " Midnight's Children ," Salman Rushdie 91. " Tobacco Road ," Erskine Caldwell 92. " Ironweed ," William Kennedy 93. " The Magus ," John Fowles 94. "Wide Sargasso Sea," Jean Rhys 95. "Under the Net," Iris Murdoch 96. "Sophie's Choice," William Styron 97. " The Sheltering Sky ," Paul Bowles 98. "The Postman Always Rings Twice," James M. Cain 99. "The Ginger Man," J. P. Donleavy 100. "The Magnificent Ambersons," Booth Tarkington Return to the Books Home Page
International edition
Australia edition
Europe edition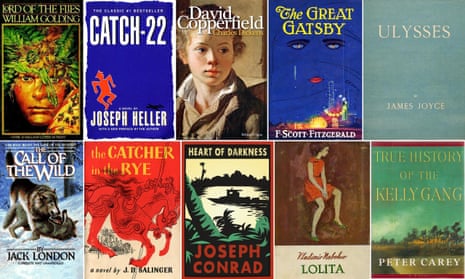 The 100 best novels written in English: the full list
After two years of careful consideration, Robert McCrum has reached a verdict on his selection of the 100 greatest novels written in English. Take a look at his list
Robert McCrum reflects on his choices
One in five doesn't represent over 300 years of women in literature: a response
What is missing: readers' alternative list
The world's 100 greatest novels of all time (2003)
1. The Pilgrim's Progress by John Bunyan (1678)
A story of a man in search of truth told with the simple clarity and beauty of Bunyan's prose make this the ultimate English classic.
2. Robinson Crusoe by Daniel Defoe (1719)
By the end of the 19th century, no book in English literary history had enjoyed more editions, spin-offs and translations. Crusoe's world-famous novel is a complex literary confection, and it's irresistible.
3. Gulliver's Travels by Jonathan Swift (1726)
A satirical masterpiece that's never been out of print, Jonathan Swift's Gulliver's Travels comes third in our list of the best novels written in English
4. Clarissa by Samuel Richardson (1748)
Clarissa is a tragic heroine, pressured by her unscrupulous nouveau-riche family to marry a wealthy man she detests, in the book that Samuel Johnson described as "the first book in the world for the knowledge it displays of the human heart."
5. Tom Jones by Henry Fielding (1749)
Tom Jones is a classic English novel that captures the spirit of its age and whose famous characters have come to represent Augustan society in all its loquacious, turbulent, comic variety.
6. The Life and Opinions of Tristram Shandy, Gentleman by Laurence Sterne (1759)
Laurence Sterne's vivid novel caused delight and consternation when it first appeared and has lost little of its original bite.
7. Emma by Jane Austen (1816)
Jane Austen's Emma is her masterpiece, mixing the sparkle of her early books with a deep sensibility.
8. Frankenstein by Mary Shelley (1818)
Mary Shelley's first novel has been hailed as a masterpiece of horror and the macabre.
9. Nightmare Abbey by Thomas Love Peacock (1818)
The great pleasure of Nightmare Abbey, which was inspired by Thomas Love Peacock 's friendship with Shelley , lies in the delight the author takes in poking fun at the romantic movement.
10. The Narrative of Arthur Gordon Pym of Nantucket by Edgar Allan Poe (1838)
Edgar Allan Poe's only novel – a classic adventure story with supernatural elements – has fascinated and influenced generations of writers.
11. Sybil by Benjamin Disraeli (1845)
The future prime minister displayed flashes of brilliance that equalled the greatest Victorian novelists.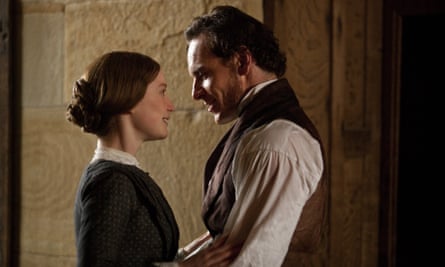 12. Jane Eyre by Charlotte Brontë (1847)
Charlotte Brontë's erotic, gothic masterpiece became the sensation of Victorian England. Its great breakthrough was its intimate dialogue with the reader.
13. Wuthering Heights by Emily Brontë (1847)
Emily Brontë's windswept masterpiece is notable not just for its wild beauty but for its daring reinvention of the novel form itself.
14. Vanity Fair by William Thackeray (1848)
William Thackeray's masterpiece, set in Regency England, is a bravura performance by a writer at the top of his game.
15. David Copperfield by Charles Dickens (1850)
David Copperfield marked the point at which Dickens became the great entertainer and also laid the foundations for his later, darker masterpieces.
16. The Scarlet Letter by Nathaniel Hawthorne (1850)
Nathaniel Hawthorne's astounding book is full of intense symbolism and as haunting as anything by Edgar Allan Poe.
17. Moby-Dick by Herman Melville (1851)
Wise, funny and gripping, Melville's epic work continues to cast a long shadow over American literature.
18. Alice's Adventures in Wonderland by Lewis Carroll (1865)
Lewis Carroll's brilliant nonsense tale is one of the most influential and best loved in the English canon.
19. The Moonstone by Wilkie Collins (1868)
Wilkie Collins's masterpiece, hailed by many as the greatest English detective novel, is a brilliant marriage of the sensational and the realistic.
20. Little Women by Louisa May Alcott (1868-9)
Louisa May Alcott's highly original tale aimed at a young female market has iconic status in America and never been out of print.
21. Middlemarch by George Eliot (1871-2)
This cathedral of words stands today as perhaps the greatest of the great Victorian fictions.
22. The Way We Live Now by Anthony Trollope (1875)
Inspired by the author's fury at the corrupt state of England, and dismissed by critics at the time, The Way We Live Now is recognised as Trollope's masterpiece.
23. The Adventures of Huckleberry Finn by Mark Twain (1884/5)
Mark Twain's tale of a rebel boy and a runaway slave seeking liberation upon the waters of the Mississippi remains a defining classic of American literature.
24. Kidnapped by Robert Louis Stevenson (1886)
A thrilling adventure story, gripping history and fascinating study of the Scottish character, Kidnapped has lost none of its power.
25. Three Men in a Boat by Jerome K Jerome (1889)
Jerome K Jerome's accidental classic about messing about on the Thames remains a comic gem.
26. The Sign of Four by Arthur Conan Doyle (1890)
Sherlock Holmes's second outing sees Conan Doyle's brilliant sleuth – and his bluff sidekick Watson – come into their own.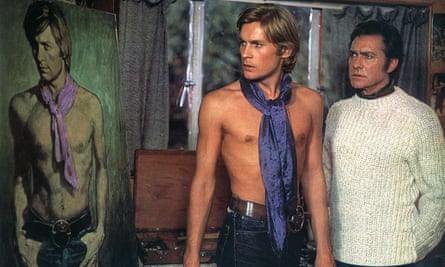 27. The Picture of Dorian Gray by Oscar Wilde (1891)
Wilde's brilliantly allusive moral tale of youth, beauty and corruption was greeted with howls of protest on publication.
28. New Grub Street by George Gissing (1891)
George Gissing's portrayal of the hard facts of a literary life remains as relevant today as it was in the late 19th century.
29. Jude the Obscure by Thomas Hardy (1895)
Hardy exposed his deepest feelings in this bleak, angry novel and, stung by the hostile response, he never wrote another.
30. The Red Badge of Courage by Stephen Crane (1895)
Stephen Crane's account of a young man's passage to manhood through soldiery is a blueprint for the great American war novel.
31. Dracula by Bram Stoker (1897)
Bram Stoker's classic vampire story was very much of its time but still resonates more than a century later.
32. Heart of Darkness by Joseph Conrad (1899)
Joseph Conrad's masterpiece about a life-changing journey in search of Mr Kurtz has the simplicity of great myth.
33. Sister Carrie by Theodore Dreiser (1900)
Theodore Dreiser was no stylist, but there's a terrific momentum to his unflinching novel about a country girl's American dream.
34. Kim by Rudyard Kipling (1901)
In Kipling's classic boy's own spy story, an orphan in British India must make a choice between east and west.
35. The Call of the Wild by Jack London (1903)
Jack London's vivid adventures of a pet dog that goes back to nature reveal an extraordinary style and consummate storytelling.
36. The Golden Bowl by Henry James (1904)
American literature contains nothing else quite like Henry James's amazing, labyrinthine and claustrophobic novel.
37. Hadrian the Seventh by Frederick Rolfe (1904)
This entertaining if contrived story of a hack writer and priest who becomes pope sheds vivid light on its eccentric author – described by DH Lawrence as a "man-demon".
38. The Wind in the Willows by Kenneth Grahame (1908)
The evergreen tale from the riverbank and a powerful contribution to the mythology of Edwardian England.
39. The History of Mr Polly by HG Wells (1910)
The choice is great, but Wells's ironic portrait of a man very like himself is the novel that stands out.
40. Zuleika Dobson by Max Beerbohm (1911)
The passage of time has conferred a dark power upon Beerbohm's ostensibly light and witty Edwardian satire.
41. The Good Soldier by Ford Madox Ford (1915)
Ford's masterpiece is a searing study of moral dissolution behind the facade of an English gentleman – and its stylistic influence lingers to this day.
42. The Thirty-Nine Steps by John Buchan (1915)
John Buchan's espionage thriller, with its sparse, contemporary prose, is hard to put down.
43. The Rainbow by DH Lawrence (1915)
The Rainbow is perhaps DH Lawrence's finest work, showing him for the radical, protean, thoroughly modern writer he was.
44. Of Human Bondage by W Somerset Maugham (1915)
Somerset Maugham's semi-autobiographical novel shows the author's savage honesty and gift for storytelling at their best.
45. The Age of Innocence by Edith Wharton (1920)
The story of a blighted New York marriage stands as a fierce indictment of a society estranged from culture.
46. Ulysses by James Joyce (1922)
This portrait of a day in the lives of three Dubliners remains a towering work, in its word play surpassing even Shakespeare.
47. Babbitt by Sinclair Lewis (1922)
What it lacks in structure and guile, this enthralling take on 20s America makes up for in vivid satire and characterisation.
48. A Passage to India by EM Forster (1924)
EM Forster's most successful work is eerily prescient on the subject of empire.
49. Gentlemen Prefer Blondes by Anita Loos (1925)
A guilty pleasure it may be, but it is impossible to overlook the enduring influence of a tale that helped to define the jazz age.
50. Mrs Dalloway by Virginia Woolf (1925)
Woolf's great novel makes a day of party preparations the canvas for themes of lost love, life choices and mental illness.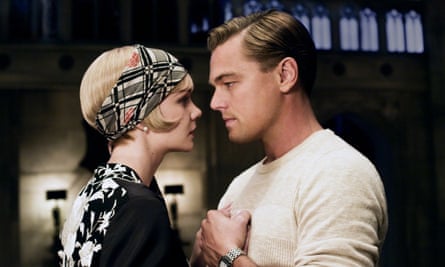 51. The Great Gatsby by F Scott Fitzgerald (1925)
Fitzgerald's jazz age masterpiece has become a tantalising metaphor for the eternal mystery of art.
52. Lolly Willowes by Sylvia Townsend Warner (1926)
A young woman escapes convention by becoming a witch in this original satire about England after the first world war.
53. The Sun Also Rises by Ernest Hemingway (1926)
Hemingway's first and best novel makes an escape to 1920s Spain to explore courage, cowardice and manly authenticity.
54. The Maltese Falcon by Dashiell Hammett (1929)
Dashiell Hammett's crime thriller and its hard-boiled hero Sam Spade influenced everyone from Chandler to Le Carré.
55. As I Lay Dying by William Faulkner (1930)
The influence of William Faulkner's immersive tale of raw Mississippi rural life can be felt to this day.
56. Brave New World by Aldous Huxley (1932)
Aldous Huxley's vision of a future human race controlled by global capitalism is every bit as prescient as Orwell's more famous dystopia.
57. Cold Comfort Farm by Stella Gibbons (1932)
The book for which Gibbons is best remembered was a satire of late-Victorian pastoral fiction but went on to influence many subsequent generations.
58. Nineteen Nineteen by John Dos Passos (1932)
The middle volume of John Dos Passos's USA trilogy is revolutionary in its intent, techniques and lasting impact.
59. Tropic of Cancer by Henry Miller (1934)
The US novelist's debut revelled in a Paris underworld of seedy sex and changed the course of the novel – though not without a fight with the censors.
60. Scoop by Evelyn Waugh (1938)
Evelyn Waugh's Fleet Street satire remains sharp, pertinent and memorable.
61. Murphy by Samuel Beckett (1938)
Samuel Beckett's first published novel is an absurdist masterpiece, a showcase for his uniquely comic voice.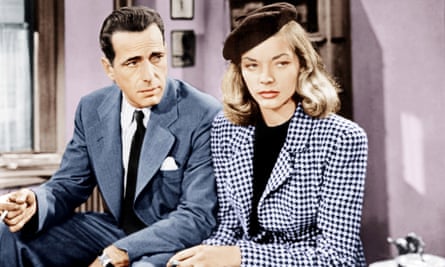 62. The Big Sleep by Raymond Chandler (1939)
Raymond Chandler's hardboiled debut brings to life the seedy LA underworld – and Philip Marlowe, the archetypal fictional detective.
63. Party Going by Henry Green (1939)
Set on the eve of war, this neglected modernist masterpiece centres on a group of bright young revellers delayed by fog.
64. At Swim-Two-Birds by Flann O'Brien (1939)
Labyrinthine and multilayered, Flann O'Brien's humorous debut is both a reflection on, and an exemplar of, the Irish novel.
65. The Grapes of Wrath by John Steinbeck (1939)
One of the greatest of great American novels, this study of a family torn apart by poverty and desperation in the Great Depression shocked US society.
66. Joy in the Morning by PG Wodehouse (1946)
PG Wodehouse's elegiac Jeeves novel, written during his disastrous years in wartime Germany, remains his masterpiece.
67. All the King's Men by Robert Penn Warren (1946)
A compelling story of personal and political corruption, set in the 1930s in the American south.
68. Under the Volcano by Malcolm Lowry (1947)
Malcolm Lowry's masterpiece about the last hours of an alcoholic ex-diplomat in Mexico is set to the drumbeat of coming conflict.
69. The Heat of the Day by Elizabeth Bowen (1948)
Elizabeth Bowen's 1948 novel perfectly captures the atmosphere of London during the blitz while providing brilliant insights into the human heart.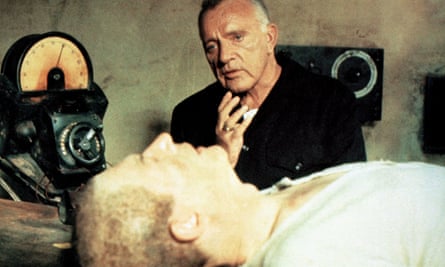 70. Nineteen Eighty-Four by George Orwell (1949)
George Orwell's dystopian classic cost its author dear but is arguably the best-known novel in English of the 20th century.
71. The End of the Affair by Graham Greene (1951)
Graham Greene's moving tale of adultery and its aftermath ties together several vital strands in his work.
72. The Catcher in the Rye by JD Salinger (1951)
JD Salinger's study of teenage rebellion remains one of the most controversial and best-loved American novels of the 20th century.
73. The Adventures of Augie March by Saul Bellow (1953)
In the long-running hunt to identify the great American novel, Saul Bellow's picaresque third book frequently hits the mark.
74. Lord of the Flies by William Golding (1954)
Dismissed at first as "rubbish & dull", Golding's brilliantly observed dystopian desert island tale has since become a classic.
75. Lolita by Vladimir Nabokov (1955)
Nabokov's tragicomic tour de force crosses the boundaries of good taste with glee.
76. On the Road by Jack Kerouac (1957)
The creative history of Kerouac's beat-generation classic, fuelled by pea soup and benzedrine, has become as famous as the novel itself.
77. Voss by Patrick White (1957)
A love story set against the disappearance of an explorer in the outback, Voss paved the way for a generation of Australian writers to shrug off the colonial past.
78. To Kill a Mockingbird by Harper Lee (1960)
Her second novel finally arrived this summer , but Harper Lee's first did enough alone to secure her lasting fame, and remains a truly popular classic.
79. The Prime of Miss Jean Brodie by Muriel Spark (1960)
Short and bittersweet, Muriel Spark's tale of the downfall of a Scottish schoolmistress is a masterpiece of narrative fiction.
80. Catch-22 by Joseph Heller (1961)
This acerbic anti-war novel was slow to fire the public imagination, but is rightly regarded as a groundbreaking critique of military madness.
81. The Golden Notebook by Doris Lessing (1962)
Hailed as one of the key texts of the women's movement of the 1960s, this study of a divorced single mother's search for personal and political identity remains a defiant, ambitious tour de force.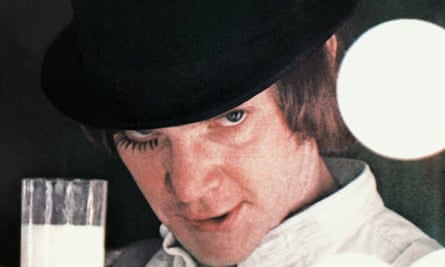 82. A Clockwork Orange by Anthony Burgess (1962)
Anthony Burgess's dystopian classic still continues to startle and provoke, refusing to be outshone by Stanley Kubrick's brilliant film adaptation.
83. A Single Man by Christopher Isherwood (1964)
Christopher Isherwood's story of a gay Englishman struggling with bereavement in LA is a work of compressed brilliance.
84. In Cold Blood by Truman Capote (1966)
Truman Capote's non-fiction novel, a true story of bloody murder in rural Kansas, opens a window on the dark underbelly of postwar America.
85. The Bell Jar by Sylvia Plath (1966)
Sylvia Plath's painfully graphic roman à clef, in which a woman struggles with her identity in the face of social pressure, is a key text of Anglo-American feminism.
86. Portnoy's Complaint by Philip Roth (1969)
This wickedly funny novel about a young Jewish American's obsession with masturbation caused outrage on publication, but remains his most dazzling work.
87. Mrs Palfrey at the Claremont by Elizabeth Taylor (1971)
Elizabeth Taylor's exquisitely drawn character study of eccentricity in old age is a sharp and witty portrait of genteel postwar English life facing the changes taking shape in the 60s.
88. Rabbit Redux by John Updike (1971)
Harry "Rabbit" Angstrom, Updike's lovably mediocre alter ego, is one of America's great literary protoganists, up there with Huck Finn and Jay Gatsby.
89. Song of Solomon by Toni Morrison (1977)
The novel with which the Nobel prize-winning author established her name is a kaleidoscopic evocation of the African-American experience in the 20th century.
90. A Bend in the River by VS Naipaul (1979)
VS Naipaul's hellish vision of an African nation's path to independence saw him accused of racism, but remains his masterpiece.
91. Midnight's Children by Salman Rushdie (1981)
The personal and the historical merge in Salman Rushdie's dazzling, game-changing Indian English novel of a young man born at the very moment of Indian independence.
92. Housekeeping by Marilynne Robinson (1981)
Marilynne Robinson's tale of orphaned sisters and their oddball aunt in a remote Idaho town is admired by everyone from Barack Obama to Bret Easton Ellis.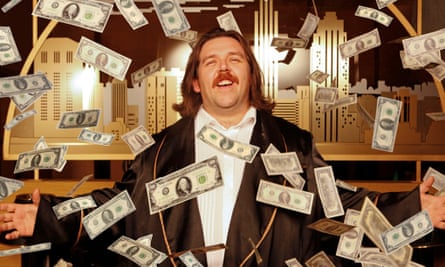 93. Money: A Suicide Note by Martin Amis (1984)
Martin Amis's era-defining ode to excess unleashed one of literature's greatest modern monsters in self-destructive antihero John Self.
94. An Artist of the Floating World by Kazuo Ishiguro (1986)
Kazuo Ishiguro's novel about a retired artist in postwar Japan, reflecting on his career during the country's dark years, is a tour de force of unreliable narration.
95. The Beginning of Spring by Penelope Fitzgerald (1988)
Fitzgerald's story, set in Russia just before the Bolshevik revolution, is her masterpiece: a brilliant miniature whose peculiar magic almost defies analysis.
96. Breathing Lessons by Anne Tyler (1988)
Anne Tyler's portrayal of a middle-aged, mid-American marriage displays her narrative clarity, comic timing and ear for American speech to perfection.
97. Amongst Women by John McGahern (1990)
This modern Irish masterpiece is both a study of the faultlines of Irish patriarchy and an elegy for a lost world.
98. Underworld by Don DeLillo (1997)
A writer of "frightening perception", Don DeLillo guides the reader in an epic journey through America's history and popular culture.
99. Disgrace by JM Coetzee (1999)
In his Booker-winning masterpiece, Coetzee's intensely human vision infuses a fictional world that both invites and confounds political interpretation.
100. True History of the Kelly Gang by Peter Carey (2000)
Peter Carey rounds off our list of literary milestones with a Booker prize-winning tour-de-force examining the life and times of Australia's infamous antihero, Ned Kelly.
The 100 best novels
Sylvia Townsend Warner
Most viewed
Cookies on FT Sites
We use cookies and other data for a number of reasons, such as keeping FT Sites reliable and secure, personalising content and ads, providing social media features and to analyse how our Sites are used.
Work & Careers
Life & Arts
Currently reading: Best books of 2023 — Fiction
Best books of 2023 — Science
Best books of 2023 — Business
Best books of 2023 — Sport
Best books of 2023 — Environment
Best books of 2023 — Fashion
Best books of 2023 — Thrillers
Best books of 2023 — Fiction
Best books of 2023 — Fiction on x (opens in a new window)
Best books of 2023 — Fiction on facebook (opens in a new window)
Best books of 2023 — Fiction on linkedin (opens in a new window)
Best books of 2023 — Fiction on whatsapp (opens in a new window)
Laura Battle and Andrew Dickson
Roula Khalaf, Editor of the FT, selects her favourite stories in this weekly newsletter.
August Blue by Deborah Levy (Hamish Hamilton/Farrar, Straus and Giroux)
A virtuoso pianist named Elsa M Anderson skitters around Europe — shadowed all the while by her mysterious doppelgänger — after a performance of Rachmaninoff's Second Piano Concerto goes awry. Levy fans will delight in August Blue 's heady exploration of female creativity, as well its cryptic allusions to earlier work, but newcomers can easily start here.
Old God's Time by Sebastian Barry (Faber/Penguin)
Former policeman Tom Kettle is resigned to living out a sad seaside retirement in Dalkey when a knock at the door brings his tragic past back into the present. Barry's beautifully constructed narrative, centred around Ireland's sexual abuse scandals, begins fractured and hazy, then clarifies into a thrillingly focused finale.
The Late Americans by Brandon Taylor (Jonathan Cape/Riverhead)
The knowingly Whartonian title of Taylor's second novel betrays the author's deep interest in 19th- and turn-of-the-century literature. Yet in its sensitive and unflinching approach to sex, race and artistic identity , as explored through a group of students at a present-day Midwestern university, The Late Americans is thoroughly contemporary.
Soldier Sailor by Claire Kilroy (Faber/Scribner)
Kilroy's first novel in over 10 years is a searing account of the everyday and epic challenges of new motherhood, which toys with a variety of genres to dazzling effect. Soldier Sailor reads like a thriller and romance (of sorts), but it also thrums with the threat of crime fiction and the moral indignation of a political manifesto. Oh, and it's deftly funny too.
The House of Doors by Tan Twan Eng (Canongate/Bloomsbury)
Inspired by the writer William Somerset Maugham's trips to British Malaya in the 1920s, during which he collected ideas for his short stories, The House of Doors skilfully intertwines a real-life murder trial with a fictionalised and highly evocative account of colonial society at the time, complete with its sanctimony and injustices.
Our Strangers by Lydia Davis (Canongate/Bookshop Editions)
Lydia Davis makes the word "minimalist" seem excessive: some of the stories in this latest collection are barely tweet-length. Yet the disparate worlds and characters she conjures here — two women gossiping loudly on a train; a baby being photographed; a neighbourhood chat board — throb with human feeling. Davis's ability to observe and celebrate minutiae is as wise and miraculous as ever.
Tremor by Teju Cole (Faber/Random House)
Cole's long-awaited new novel does not disappoint. Despite seeming like autofiction (narrating the story of an American photography professor with Nigerian roots, the author's mirror image ), this story is more like a jigsaw — a WG Sebald-like collage of memories and reflections on art, colonial violence, jazz and cultural dislocation. It sounds tricksy, but you'll find yourself transfixed.
The Pole and Other Stories by JM Coetzee (Harvill Secker/Liveright)
This late-in-life collection by the South African master has a wintry chill — death never seems distant — but is also illuminated by wintry light, not a phrase wasted, everything sharp and back-to-the-bone. The novella of the title, concerning a middle-aged Spanish woman's ill-fated affair with a cadaverous Polish pianist, seems slight but hits hard; the other tales linger too.
In Ascension by Martin MacInnes (Atlantic)
Eyebrows were raised when MacInnes's third novel failed to progress from the Booker longlist to the final six, and it's not hard to understand why, at least in terms of ambition. This is a sprawling, sci-fi-inflected journey from the deepest oceans to outer space, and a meditation on climate change and the strangeness of our own world to boot. The FT called it "a far-reaching epic" .
Tell us what you think
What are your favourites from this list — and what books have we missed? Tell us in the comments below
The Guest by Emma Cline (Chatto & Windus/Random House)
Emma Cline's The Girls won many fans for its queasily atmospheric evocation of a teenage girl adrift in a 1960s Californian cult. Her new novel is set among the sleek elites of modern-day Long Island, where a young woman is hazily involved with a super-rich man, but its atmosphere is equally apprehensive and Cline's eye for the fragility of insider-outsiders is as gimlet-sharp as before.
The Fraud by Zadie Smith (Hamish Hamilton/Penguin)
Plot twist: Zadie Smith's latest is her first historical novel, an evocation of Victorian London that draws on the real-life court case of a fraudster who tried to muscle in on a baronetcy. Although it teems with period detail and Dickensian characters — one of whom is Dickens himself — the FT's reviewer praised the book for illuminating "what it is to live and to love in the 21st century".
Books of the Year 2023
All this week, FT writers and critics share their favourites. Some highlights are:
Monday: Business by Andrew Hill Tuesday: Environment by Pilita Clark Wednesday: Economics by Martin Wolf Thursday: Fiction by Laura Battle and Andrew Dickson Friday: Politics by Gideon Rachman Saturday: Critics' choice
Join our online book group on Facebook at FT Books Café
Promoted Content
Explore the series.
Follow the topics in this article
Fiction Add to myFT
Laura Battle Add to myFT
Andrew Dickson Add to myFT
International Edition
The week's bestselling books, Nov. 19
Show more sharing options
Copy Link URL Copied!
Hardcover fiction
1. Iron Flame by Rebecca Yarros (Entangled: Red Tower Books: $30) In the sequel to the bestselling "Fourth Wing," a dragon-rider faces even greater tests.
2. Fourth Wing Special Edition by Rebecca Yarros (Entangled: Red Tower Books: $33) A special re-release of the bestselling fantasy-romance novel.
3. Fourth Wing by Rebecca Yarros (Entangled: Red Tower Books: $30) A young woman reluctantly enters a brutal dragon-riding war college in this YA fantasy.
4. Resurrection Walk by Michael Connelly (Little, Brown: $30) Connelly heroes and half-brothers Micky Haller and Harry Bosch team up to overturn a wrongful conviction.
5. Tomorrow, and Tomorrow, and Tomorrow by Gabrielle Zevin (Knopf: $28) Lifelong BFFs collaborate on a wildly successful video game.
6. Tom Lake by Ann Patchett (Harper: $30) At a Michigan orchard, a woman tells her three daughters about a long-ago romance.
7. The Heaven & Earth Grocery Store by James McBride (Riverhead: $28) The discovery of a skeleton in Pottstown, Pa., opens out to a story of integration and community.
8. Demon Copperhead by Barbara Kingsolver (Harper: $32) The story of a boy born into poverty to a teenage single mother in Appalachia.
9. Lessons in Chemistry by Bonnie Garmus (Doubleday: $29) In the 1960s, a female chemist goes on to be a single parent, then a celebrity chef.
10. The Vulnerables by Sigrid Nunez (Riverhead: $28) During the pandemic, an aging writer takes in a parrot and a Gen Z layabout.
Hardcover nonfiction
1. My Name Is Barbra by Barbra Streisand (Viking: $47) The multi-hyphenate icon dishes on her career in music and Hollywood.
2. The Woman in Me by Britney Spears (Gallery: $33) The pop star, long confined in a conservatorship, finally tells her full story.
3. The Creative Act by Rick Rubin (Penguin: $32) The music producer's guidance on how to be a creative person.
4. Prequel by Rachel Maddow (Crown: $32) The MSNBC anchor chronicles the fight against a pro-Nazi American group during World War II.
5. The Wager by David Grann (Doubleday: $30) The story of the shipwreck of an 18th-century British warship and a mutiny among the survivors.
6. Atomic Habits by James Clear (Avery: $27) The self-help expert's guide to building good habits and breaking bad ones via tiny changes in behavior.
7. Hidden Potential by Adam Grant (Viking: $32) What science tells us about how to achieve our potential regardless of innate talent.
8. Be Useful by Arnold Schwarzenegger (Penguin: $28) The former action star and governor offers seven tools for life.
9. World Within a Song by Jeff Tweedy (Dutton: $26) The Wilco frontman's memoir of a musical life.
10. Democracy Awakening by Heather Cox Richardson (Viking: $30) A people's history of the rise of U.S. authoritarianism and its resisters.
Paperback fiction
1. Trust by Hernan Diaz (Riverhead: $17)
2. Bookshops & Bonedust by Travis Baldree (Tor: $18)
3. The Song of Achilles by Madeline Miller (Ecco: $18)
4. Big Swiss by Jen Beagin (Scribner: $17)
5. Emily Wilde's Encyclopaedia of Faeries by Heather Fawcett (Del Rey: $18)
6. The Thursday Murder Club by Richard Osman (Penguin: $18)
7. All the Light We Cannot See by Anthony Doerr (Scribner: $19)
8. The Seven Husbands of Evelyn Hugo by Taylor Jenkins Reid (Washington Square: $17)
9. Babel by R.F. Kuang (Harper Voyager: $20)
10. The Idiot by Elif Batuman (Penguin: $18)
Paperback nonfiction
1. Killers of the Flower Moon by David Grann (Vintage: $18)
2. All About Love by bell hooks (Morrow: $17)
3. Novelist as a Vocation by Haruki Murakami (Vintage: $17)
4. The Four Agreements by Don Miguel Ruiz (Amber-Allen: $13)
5. The Hundred Years' War on Palestine by Rashid Khalidi (Picador: $20)
6. The Lyrics: 1956 to the Present by Paul McCartney (Liveright: $30)
7. The Artist's Way by Julia Cameron (TarcherPerigee: $19)
8. The Body Keeps the Score by Bessel van der Kolk (Penguin: $19)
9. Crying in H Mart by Michelle Zauner (Vintage: $17)
10. Braiding Sweetgrass by Robin Wall Kimmerer (Milkweed: $20)
Sign up for our Book Club newsletter
Get the latest news, events and more from the Los Angeles Times Book Club, and help us get L.A. reading and talking.
You may occasionally receive promotional content from the Los Angeles Times.
The Los Angeles Times bestsellers list comes courtesy of the California Independent Booksellers Alliance (CALIBA). Established in 1981, CALIBA is a mutual benefit 501c(6) nonprofit corporation dedicated to supporting, nurturing and promoting independent retail bookselling in California.
More From the Los Angeles Times
A.S. Byatt, British writer and author of Booker Prize-winning 'Possession,' dies at 87
What can we learn from the cactus thieves
Nov. 17, 2023
From high schools to prison: Why California's poet laureate is always on the road
Nov. 16, 2023
The scariest thing about UFOs (it's not the aliens)