15 Veterinary Technician Cover Letters That Will Get Hired (NOW)
Are you are looking to write a cover letter for Veterinary Technician jobs that will impress recruiters and get you noticed by hiring managers? You need one to apply for a job, but you don't know what to say.
Job seekers should be sure to include a cover letter with their application since the cover letter is the first impression employers receive about the candidate. It introduces the candidate to potential employers and gives them an overview of what they can provide for the company. A cover letter also includes contact information in case there are questions about the application. Cover letters can be tailored for each job to showcase specific skills that align with the position being applied for.
Here are 15 amazing Veterinary Technician cover letters that are professionally written and will help you stand out and get that job!
Veterinary Technician Cover Letters
Each cover letter is written with a different focus. Review all of them and pick the ones that apply to your situation. Take inspiration from multiple samples and combine them to craft your unique cover letter.
Veterinary Technician Sample 1
Dear Sir or Madam, I am writing in regards to the open Veterinary Technician position at your hospital. I would like to express my interest in this opportunity and present my qualifications for this role. As a skilled Veterinary Technician with over 3 years of experience, I have an excellent knowledge of sterilizing surgical instruments and instructing clients on animal care techniques. I am also skilled in restraining animals while they are receiving treatment, administering medications orally or by injection, and performing physical examinations. In addition to these skillsets, I also have knowledge of general office management duties such as answering phone calls and filing documents. Advantages from being a Vet Tech include great people skills from interacting with all types of clients including kids who come out
Veterinary Technician Sample 2
Dear _____,
I am writing to express interest in the Veterinary Technician position you advertised on Craigslist. I believe my experience and knowledge would be a valuable asset to your company.
I have been a Veterinary Technician for 10 years, and I have completed my degree from the University of Pennsylvania – School of Veterinary Medicine. I also completed my degree from Rutgers University with a Bachelor's degree in Animal Science and Nutritional Sciences (more information about this can be found at http://www.rutgers-extension.org/). My previous job was as an Emergency Manager, but after the recent hurricane we lost nearly all of our emergency food supply and I was let go because they needed me to focus on rebuilding efforts instead.
Veterinary Technician Sample 3
Dear Dr. Unknown:
I am a Veterinary Technician and I am interested in applying for your open position. I have an Associates Degree from College X, with a focus on animal care and animal behavior. My skills include working closely with clients to teach them about their pet's health conditions, grooming, bathing pets, administering medications and injections, as well as other general veterinary tasks such as feeding pets nutrition-appropriate foods and caring for the environment of the exam room. I believe that my work experience demonstrates my commitment to customer service by going beyond the standard task list to make sure all needs are met for both pet owners and patients. I am excited about earning this opportunity to help your team at Dr. Y Inc., where we can serve
Veterinary Technician Sample 4
Dear ________,
I hope you are doing well. I am applying for the position of Veterinary Technician. It sounds like a perfect fit for me as I have 8 years of experience in the veterinary field and an Associates Degree in Veterinary Technology. Please find my resume attached to this email. I look forward to hearing from you soon!
Veterinary Technician Sample 5
Dear Hiring Manager, As a strong Veterinary Technician with strong communication skills, I believe I would be an excellent candidate for the Veterinary Technician position. As part of this job, it is important that you are able to work collaboratively with other members of the veterinary team and provide excellent customer service. Throughout my career as a Veterinary Technician I have thrived in positions where I am given responsibility and autonomy. As someone who is compassionate about animals and has extensive experience in this field, I would be happy to discuss landing this wonderful opportunity with you at your convenience.
Veterinary Technician Sample 6
Dear Hiring Manager,
I am excited to be applying for the Veterinary Technician position at your clinic. I recently graduated with my Associate's degree in Veterinary Technology and have 8 years of experience as a veterinary technician. I am currently looking for a new opportunity where I can continue to grow professionally. My skills are highlighted below:
I have also learned how to work efficiently by prioritizing tasks and managing time effectively. You will find that my work is always high-quality, accurate, and delivered on time! Please don't hesitate to contact me if you have any questions about my qualifications or this application process. Thank you for your consideration!
Veterinary Technician Sample 7
I am a Veterinary Technician with three years of experience in the industry. I am confident that my skills and experience would be very beneficial to your company. My qualifications include: excellent customer service, general knowledge of veterinary concepts and procedures, strong organizational skills, and a good working relationship with veterinarians.
I have been responsible for assisting in surgical operations which included assisting the veterinarian throughout surgery from start to finish ensuring meticulous cleanliness at all times. I have also been responsible for handling sensitive patient information by following HIPAA guidelines, maintaining veterinary records with up-to-date documentation related to surgical procedures. I have also performed blood work on animals by obtaining their baseline values before going into surgery and being responsible for
Veterinary Technician Sample 8
I would love to be your next Veterinary Technician. I have over four years of veterinary experience at two different clinics. I have strong skills in animal handling, customer service, medical interpretation and veterinary terminology. My extensive knowledge of animals will make me a great asset for your company.
Sincerely, __________
Veterinary Technician Sample 9
I am a Veterinary Technician with experience in all aspects of the profession. I have a strong educational background and a great deal of knowledge. I am confident that I can bring value to your team as your new Vet Tech. My qualifications include: – Level 3 Veterinary Technician Certificate from the NZVTIAA – Three years of experience as a Vet Tech for one veterinary clinic, during which time I managed key responsibilities such as surgical monitoring, animal behavior, plant care, and pharmacy management. – A strong understanding of animal medicine and surgery from working directly with veterinarians who have been in practice for over 25 years each. This includes knowledge of treating diseases such as rabies or parvov
Veterinary Technician Sample 10
Please consider me for your Veterinary Technician position. I am a dedicated and hardworking individual, with strong communication skills. Previous experience in veterinary offices has made me knowledgeable in the field of veterinary medicine. I am responsible, detail oriented, and punctual. I would make an excellent addition to your team! I look forward to hearing from you soon!   Best regards
Veterinary Technician Sample 11
Dear Mr. Jones,
Thank you for your job listing. It sounds like an excellent opportunity! I am very interested in it and would be thrilled to interview with you soon. I am currently employed as a Veterinary Technician at Aquatic Animal Medical Clinic where I enjoy working with all animals in my care, including dogs, cats, birds, rabbits and more! My qualifications are listed below: -Licensed Veterinary Technician -5+ years of experience -Excellent skills in animal handling This is my cover letter response to your advertisement for the position of veterinary technician at your clinic. There's no better way to tell someone that you're interested than by writing them a letter! Hopefully this is the beginning of
Veterinary Technician Sample 12
Dear Sir or Madam,
I am writing in regards to the Veterinary Technician position I saw advertised on LinkedIn. I very much appreciate your consideration and would love the opportunity to discuss the position in more detail with you. As part of my application, I have included my resume for your review. Should you require any additional information, please feel free to contact me via email at ___________. Thank you for taking your time to read this letter and considering me as an applicant for this position. Yours truly, _____________
Veterinary Technician Sample 13
I am a candidate for the Veterinary Technician position. I have been working as a technician for 3 years and have taken training from Anita Brown at the Academy of Veterinary Technology. I am confident that my experience, knowledge and skills would be valuable to your organization. I hope to hear from you soon!
Veterinary Technician Sample 14
I am a dedicated Veterinary Technician with over 6 years of experience. I believe my qualifications and work ethic make me an ideal candidate for this position. I am CPR certified, skilled in animal handling, and knowledgeable about the latest medical procedures. Please see my attached resume for more information on my skills and background.
Thank you for considering me!
Veterinary Technician Sample 15
Dear Ms. Smith,
I am a recent graduate of the Worcester Veterinary Technician Program and I am very interested in the Veterinary Technician position that you advertised on LinkedIn. My degree has qualified me for this job and I believe that my experience will allow me to start off strong in your company. Please contact me at xxx-xxx-xxxx if you would like to interview me for this position. Thanks so much!
Recruiters and hiring managers receive hundreds of applications for each job opening.
Use the above professionally written Veterinary Technician cover letter samples to learn how to write a cover letter that will catch their attention and customize it for your specific situation.
Related Careers:
15 Radiologic Technologist Cover Letters That Will Get Hired (NOW)
15 Technical Support Cover Letters That Will Get Hired (NOW)
15 Fashion Assistant Cover Letters That Will Get Hired (NOW)
15 Esthetician Cover Letters That Will Get Hired (NOW)
15 Pharmaceutical Sales Rep Cover Letters That Will Get Hired (NOW)
15 Data Entry Clerk Cover Letters That Will Get Hired (NOW)
15 Retail Pharmacist Cover Letters That Will Get Hired (NOW)
15 Fashion Stylist Cover Letters That Will Get Hired (NOW)
15 Research Scientist Cover Letters That Will Get Hired (NOW)
15 Program Manager Cover Letters That Will Get Hired (NOW)
Leave a Comment Cancel reply
You must be logged in to post a comment.
Professional Veterinary Technician Cover Letter Example for 2023
Read for inspiration or use it as a base to improve your own Veterinary Technician cover letter. Just replace personal information, company application data and achievements with your own.

Make your veterinary technician cover letter stand out
What's the best thing about writing a Veterinary Technician cover letter? You get to decide which parts of your experience need to be highlighted and which should better be skipped!
And what's the thing that will make every hiring manager want to learn more about you? Mentioning the tools that have helped you overcome challenges and improve your skillset.
Let's look at our professional tips and examples that will help you write a memorable cover letter and land an interview.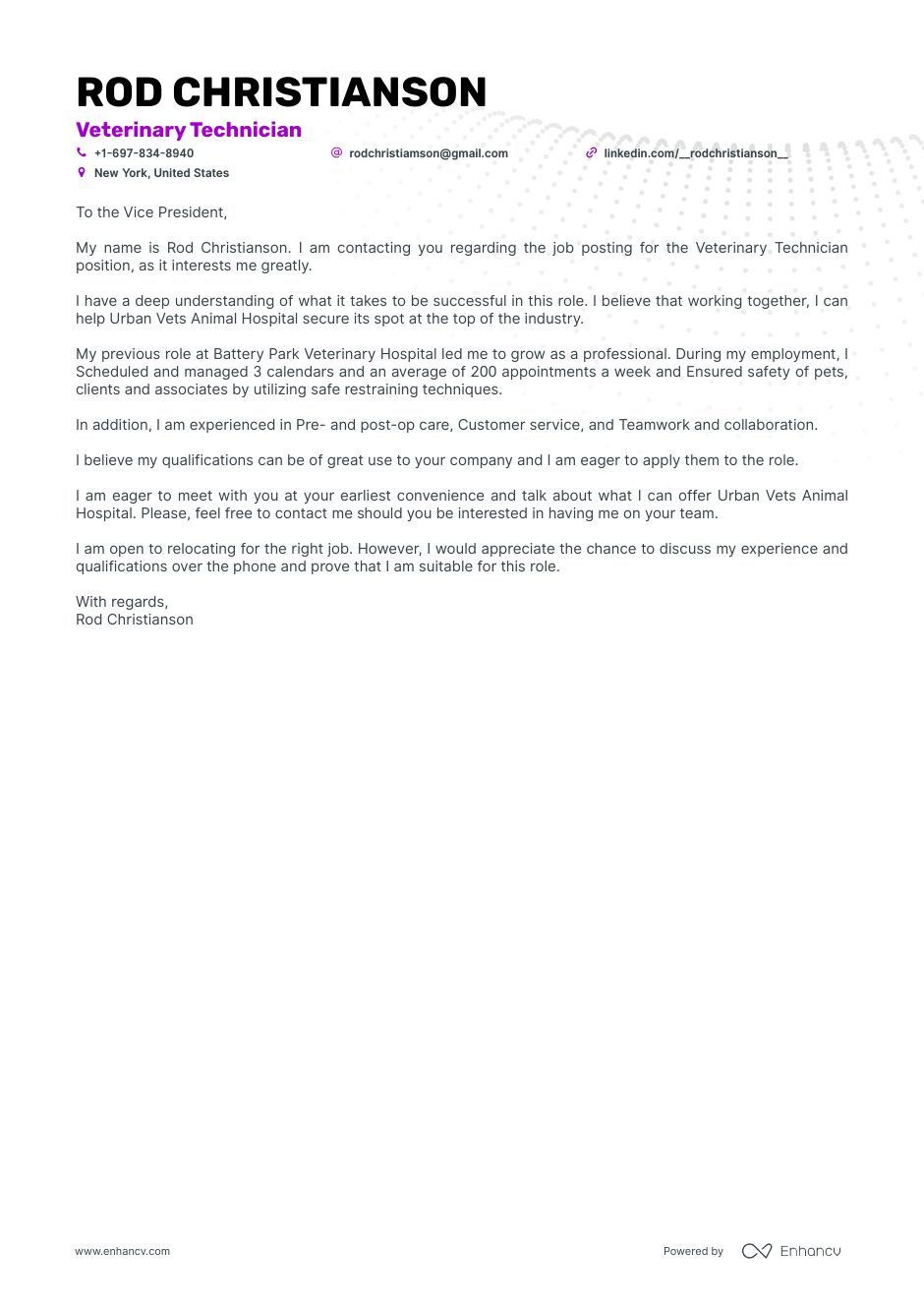 So what does a good cover letter look like?
Well, it's written in a tone of voice that matches the specific company's culture, and it's not just a long-form resume. It's also focused on making the right impression.
We advise you to talk about your achievements, goals, and motivations, rather than just plainly listing your skills and experience. Try to tell a personal story.
And if that's not enough, we have some additional pro tips for you.
Choose the right salutation and write a strong introduction
Address your cover letter directly to the hiring manager, whenever possible. This has proven to be a good approach for two reasons.
First, it shows your attention to detail.
Second, it proves that you're willing to do some research and go the extra mile for the sake of success.
But if finding the recruiter's name is too difficult, you can go for a traditional gender-neutral phrase.
Here's our selection of strong salutations. Feel free to borrow any of them:
Dear Hiring Manager,
Dear Head of [team you're applying for],
Dear [company name] Recruiter,
Dear Alex Johnson
The introduction of your Veterinary Technician cover letter is without a doubt crucial for the first impression you'll make as an applicant. But is there a way to make sure your opening line is good enough?
Yes, there is. You can start by sharing your enthusiasm for the job or the field (or why not both!). You could also share your reasons to find the company exciting.
Try to be original. Don't go for phrases like "I want to apply for the position that I saw advertised on platform X". They're outdated and sound like you've got nothing better to say
Link your hard and soft skills to your achievements
The resume is the place to list all your hard skills. The Veterinary Technician cover letter, on the other hand, is the ideal place to emphasize your soft skills and link them to your achievements.
Think about times when your skills have helped you achieve certain goals that seemed too difficult. And don't worry about admitting some of your weak sides – this is a great way to show recruiters your potential and ability to grow, both professionally and personally.
Looking at the specific job posting requirements could also give you insight on what skills should be included in your resume by all means. This will help you pass applicant tracking systems (ATS) that screen cover letters for keywords before passing them on to recruiters.
Prove your passion about the company
Showing that you've researched the company and are familiar with it is a good way to prove your work-readiness.
It will also point the recruiter to the fact that your skills and qualifications will have a long-term impact on the company. Just link some of your strengths to the ways in which current or potential issues can be resolved.
Go for an actionable ending
While the introduction is the best way to make a good impression, using the right words to end your cover letter can help you get a callback.
Our advice is to make sure that your closing line matches the company culture. However, "Looking forward to hearing from you" and other traditional phrases are always a safe choice.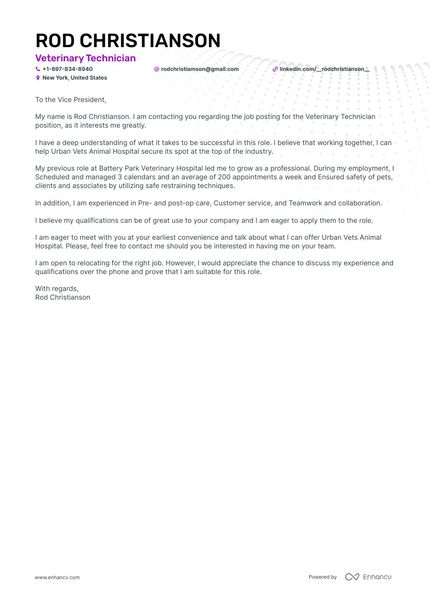 Cover letter examples by industry
Medical Receptionist
Medical Sales
Medical Scribe
Physical Therapist
Pharmacy Technician
Radiologic Technologist
Critical Care Nurse
Dental Assistant
Nursing Assistant
Occupational Therapist
Registered Nurse
Respiratory Therapist
Medical Assistant
Medical Technologist
Travel Nurse
Patient Service Representative
Paraprofessional
Massage Therapist
Physician Assistant
Esthetician
Certified Medical Assistant
Phlebotomist
Home Health Aide
Cosmetologist
Nurse Practitioner
Clinical Research Coordinator
Pharmaceutical Sales Rep
Nursing Student
Health Coach
Charge Nurse
Hospital Volunteer
Cover letters helped people get noticed
Updated for today's recruitment standards
Worried your cover letter design is past the expiration date? We'll help you craft a new one that leaves an impression and beats luck.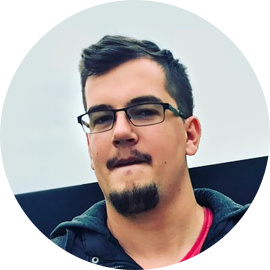 Daniel Pietersen
Senior customer support engineer.
" Enhancv gave me a sense of relief and a feeling of confidence when passing it along to a potential employer. "
Daniel Pietersen on using Enhancv
Check out more winning cover letter examples for inspiration
Learn from people who have succeeded in their job hunt.
Firefighter Cover Letter
Technical Writer Cover Letter
Tech Cover Letter
Engineering Intern Cover Letter
Welder Cover Letter
Financial Advisor Cover Letter
Scientist Cover Letter
Real Estate Agent Cover Letter
Paralegal Cover Letter
Radiologic Technologist Cover Letter
Industrial Design Cover Letter
Management Consultant Cover Letter
Land a job interview by pairing your Veterinary Technician cover letter with a great resume
Pairing your strong cover letter with a great resume can never be a bad idea. In fact, that's one of the best ways to show you're the ideal candidate for the position.
Tell your story with confidence with a job-winning Veterinary Technician resume template .
Still not sure what your cover letter should look like? Hire an expert to help you !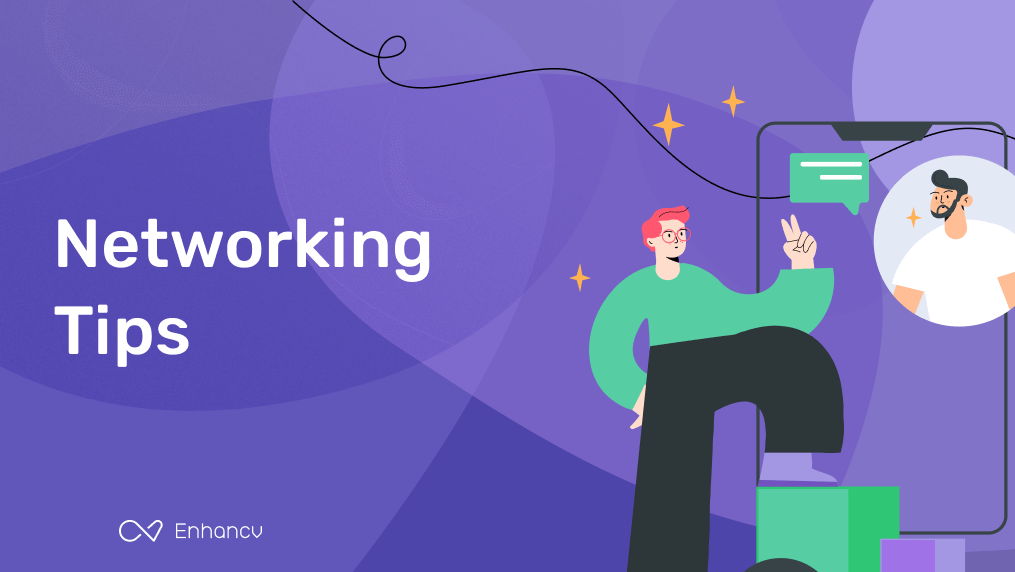 How To Network Effectively to Get Hired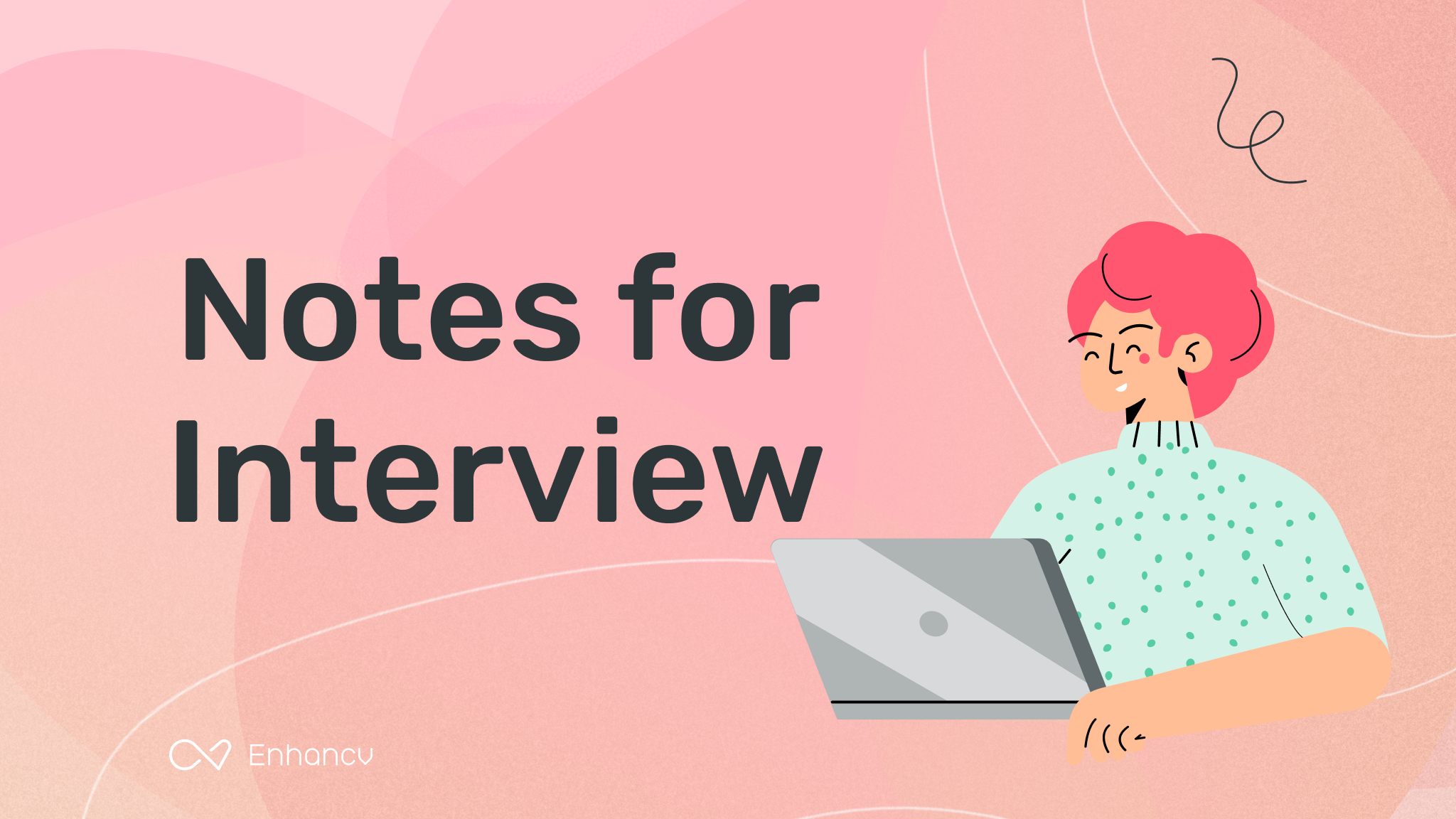 5 Essential Notes to Take Before Your Next Interview (With Tips to Succeed)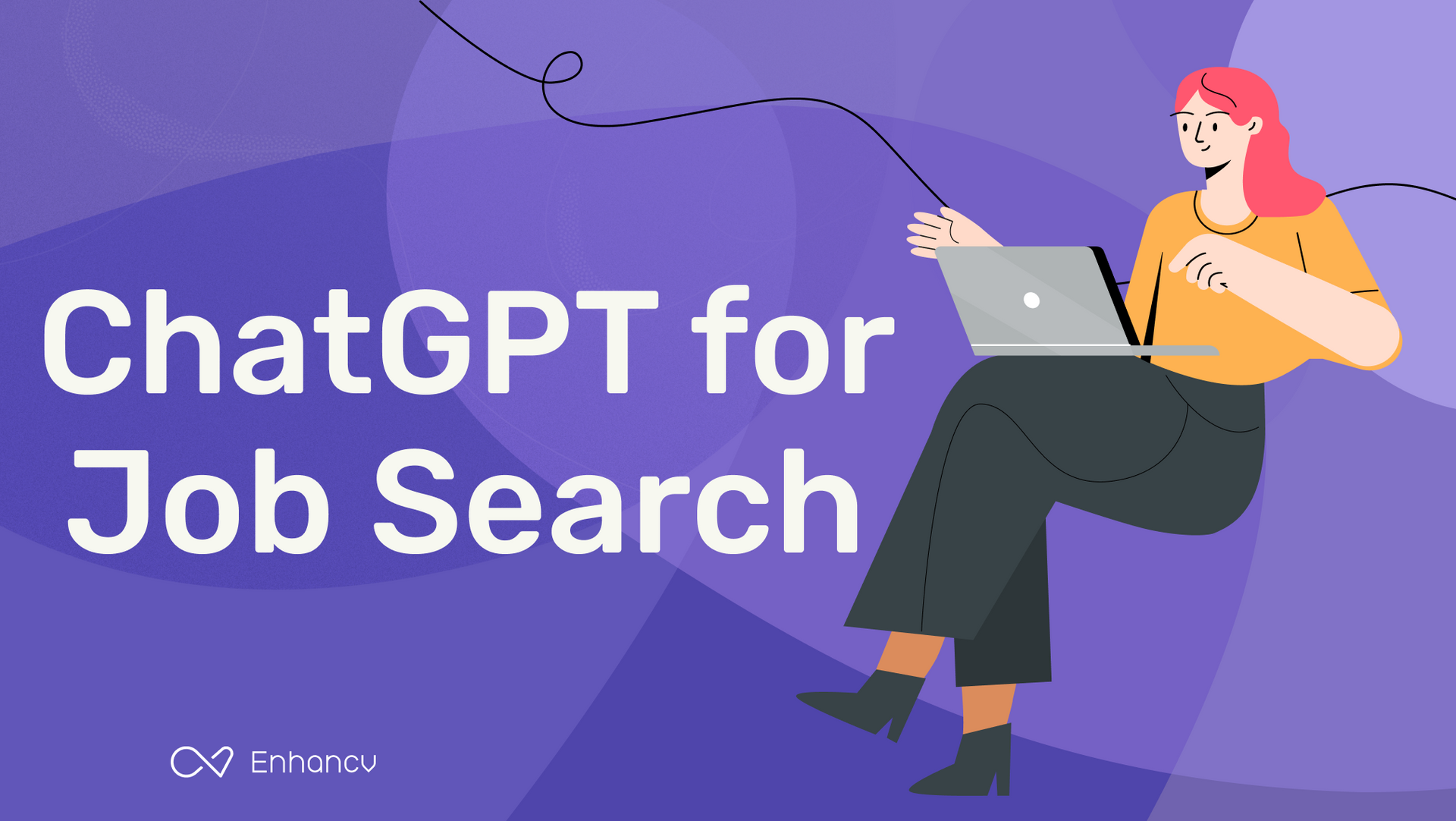 How to Ace Your Job Search with a Little Help from ChatGPT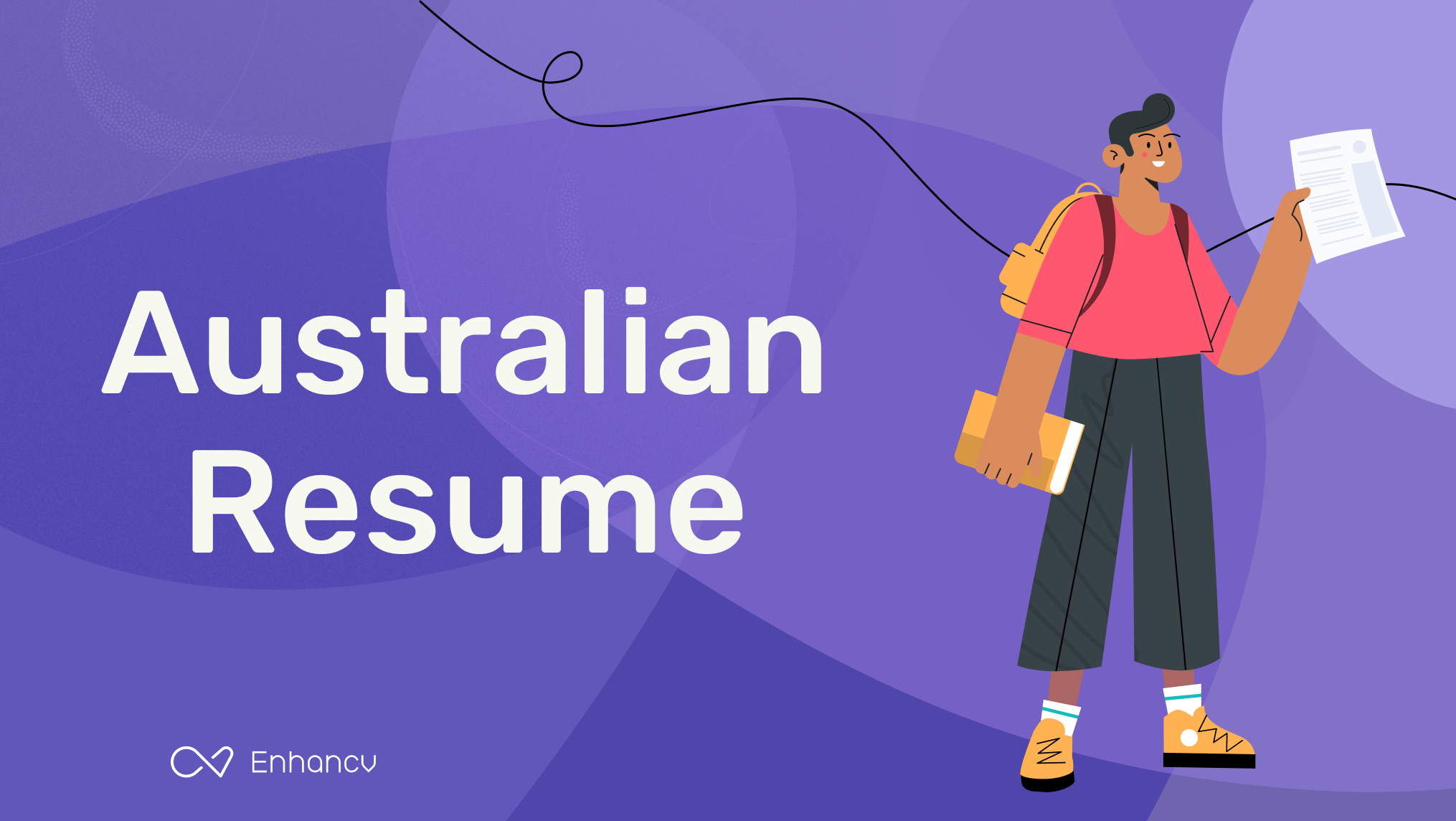 How To Write an Australian Resume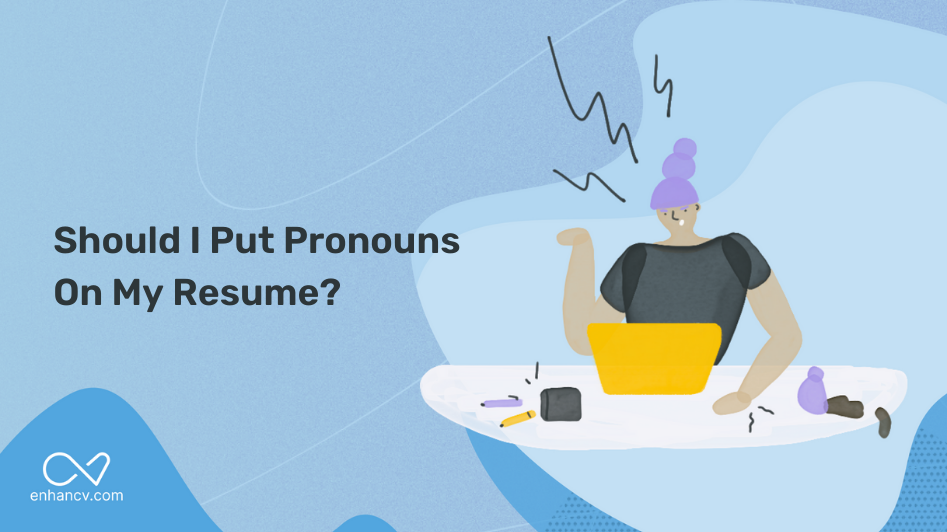 Should I Put Pronouns On My Resume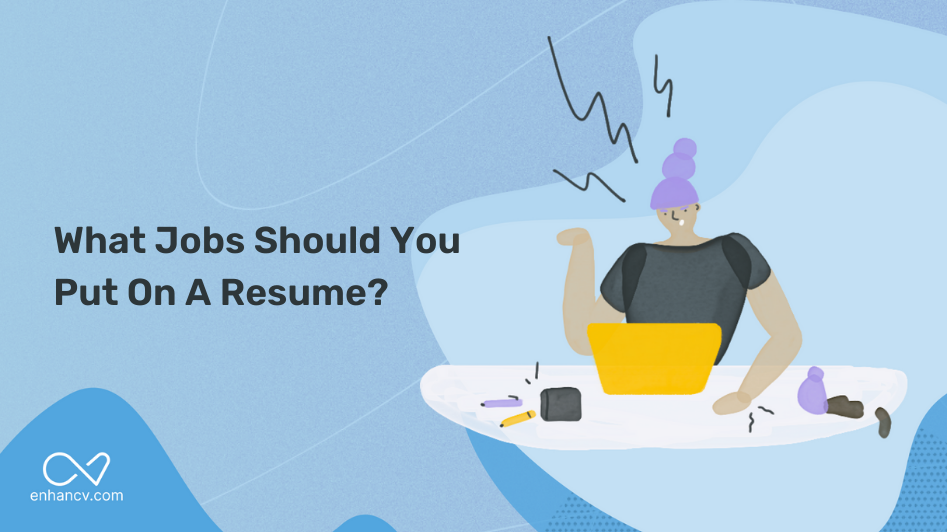 What Jobs Should You Put On A Resume
Create Resume
Terms of Service
Privacy Policy
HTML Sitemap
Resume Examples
Resume Templates
Resume Formats
Resume Checker
Resume Skills
How to Write a Resume
Modern Resume Templates
Simple Resume Templates
Cover Letter Builder
Cover Letter Examples
Cover Letter Templates
Cover Letter Formats
How to Write a Cover Letter
Resume Guides
Cover Letter Guides
Job Interview Guides
Job Interview Questions
Career Resources
Meet our customers
Career resources
English (UK)
French (FR)
Swedish (SE)
© 2023 . All rights reserved.
Made with love by people who care.
Real Estate
Preview Document
Download PDF Download PDF
How to Write a Cover Letter for a Vet Tech?
Sample veterinary technician cover letter.
A Veterinary Technician Cover Letter is a supplementary statement a job candidate should attach to their job application package giving the hiring manager an insight into their career and filling the possible gaps in their resume when applying for a job of a vet tech.
Alternate Names:
Vet Tech Cover Letter;
Veterinary Technician Resume Cover Letter.
Whether you are just starting your career as a veterinary tech or you have worked in this field for a long time and have experience performing examinations of animals, administering medication to animals, and supporting licensed veterinarians, you must focus on convincing the potential employer your resume warrants an invitation for an in-person interview. A cover letter that explains who you are and showcases your achievements will certify your enthusiasm for the position and capture the interest of the reader who will then review your resume and job application. A Vet Tech Cover Letter sample can be downloaded below .
Follow these steps to draft a Cover Letter for a Vet Tech:
Indicate your full name and contact information - these details must be easily visible to anyone who reads the letter so that you get a quick call back for an interview. Greet the recipient - if the job vacancy did not specify the name of the recruiter, you can just salute the animal hospital or vet clinic in question.
After you research the prospective employer online and find out what they are looking for in a job candidate, you can introduce yourself in two or three sentences explaining why you should be chosen among other job applicants and highlighting your accomplishments that will improve the clinic or hospital.
There is no need to list all your previous employers - instead, you should emphasize the achievements you are most proud of. For example, you can mention your latest job and tell the employer you were responsible for conducting examinations, administering vaccinations, and overseeing lab procedures while maintaining order and hygiene in the workplace.
Include a section that outlines your education which is crucial if this is your first job application or your work experience does not exceed several months . Tell the recruiter about the degree you have earned and name the school or university you have attended - this way, you can prove you are patient and diligent, prepared to learn new things and polish your skills. If you have additional training or certificates that demonstrate your qualifications, you should include them in the cover letter, especially if the job posting has asked for certifications.
Enter your hard and soft skills . Hard skills - your abilities specific for the position you are applying for - include nursing skills, pharmacology skills, laboratory skills, knowledge of breeds and species, ability to restrain animals, and organizational skills. To describe how you approach your work, you can record your soft skills - strong communication skills, compassion, adaptability, quick thinking.
Still looking for a particular sample? Take a look at the related samples and templates below:
Sample Cover Letter for Online Job Application ;
Letter of Recommendation for Coworker Template ;
Job Application Cover Letter Template .
Download Sample Veterinary Technician Cover Letter
Linked topics.
Related Documents
Sample Cover Letter for Online Job Application
Job Application Cover Letter Template
Letter of Recommendation for Coworker Template
Sample Pharmacy Technician Cover Letter
Sample Medical Billing Cover Letter
Sample Medical Assistant Cover Letter
Sample Dental Assistant Cover Letter
Thank You Letter to Veterinarian Template
Veterinary Hospital Professional Fax Cover Sheet
Sample Special Education Cover Letter
Sample Cover Letter for Medical Assistant With No Experience
Sample Job Application Cover Letter (It Specialist)
Sample Mechanic Cover Letter
Sample Nurse Practitioner Cover Letter
Sample School Counselor Cover Letter
Sample Cover Letter for Graduate School
Sample Product Manager Cover Letter
Sample Ux Designer Cover Letter
Sample Graphic Designer Cover Letter
Sample Medical Receptionist Cover Letter
Convert Word to PDF
Convert Excel to PDF
Convert PNG to PDF
Convert GIF to PDF
Convert TIFF to PDF
Convert PowerPoint to PDF
Convert JPG to PDF
Convert PDF to JPG
Convert PDF to PNG
Convert PDF to GIF
Convert PDF to TIFF
Compress PDF
Rearrange PDF Pages
Make PDF Searchable
Privacy Policy
Terms Of Service
Legal Disclaimer: The information provided on TemplateRoller.com is for general and educational purposes only and is not a substitute for professional advice. All information is provided in good faith, however, we make no representation or warranty of any kind regarding its accuracy, validity, reliability, or completeness. Consult with the appropriate professionals before taking any legal action. TemplateRoller.com will not be liable for loss or damage of any kind incurred as a result of using the information provided on the site.

SIGN UP & PRICING
WHY IT WORKS
FOR FACULTY
Log In to VetTechPrep
The savvy vettech.
Vet Techs: How to Write a Cover Letter

We have recently been reviewing lots of resumes at our clinic. Many resumes come with no cover letter. I like a cover letter because it tells a little more about the person that is applying and what they are looking for, rather than just the list of qualifications on the resume.
The cover letter will be the first thing the hiring company will see about you. Candidates with a good cover letter will be more likely to get an interview. Below I have included a sample cover letter that you may use as a template (you can plug in your own information and skills) or use as a general idea to create your own.
ALWAYS check for spelling errors or have someone review your resume prior to sending. In addition, if you are applying to multiple places, make sure to change the information for each place. I have received resumes that had other practice names on there, and the lack of attention to details such as this can be a turn-off for employers.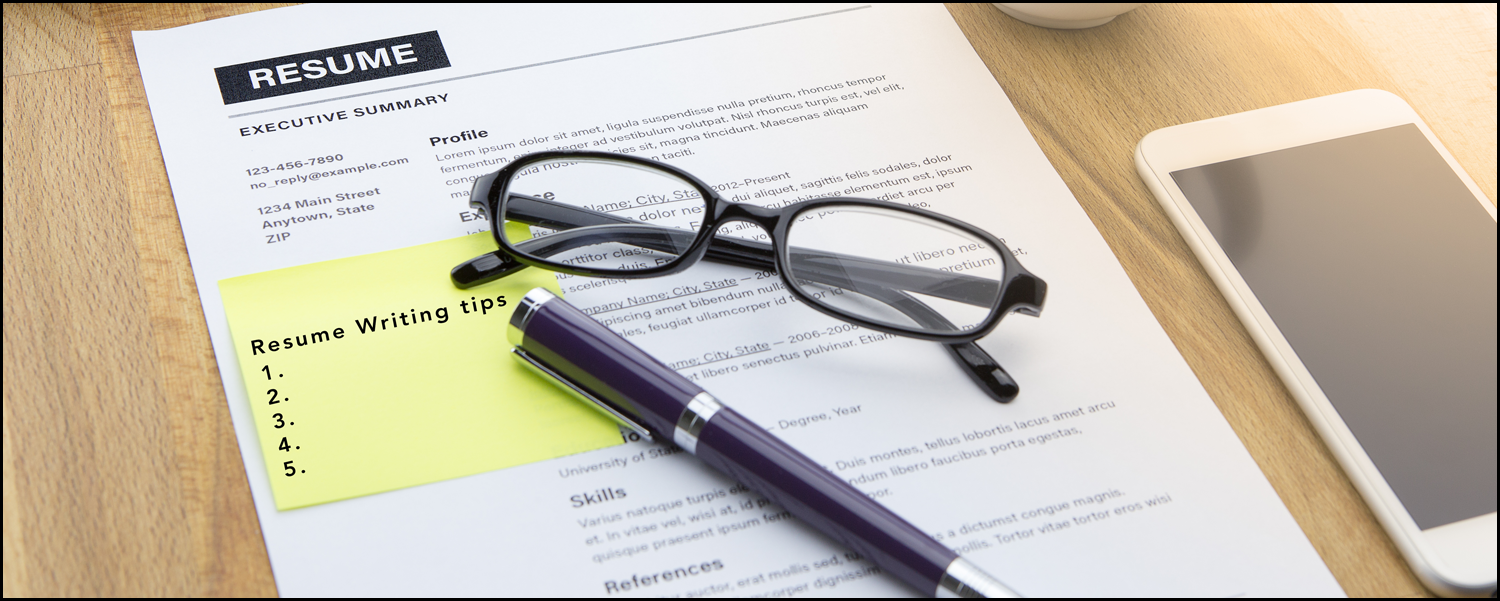 There are a few main points to include:
Why you are interested and seeking the position
BRIEF history of your involvement in veterinary medicine/schooling
Skill set list
Contact information
Cover Letter Example:
About Lori Hehn
Lori Hehn is a practicing veterinarian and a contributor and content manager with XPrep Learning Solutions. She has a drive for continual learning and enjoys interacting with veterinary and vet tech students. She also writes veterinary learning books for children.
Popular Posts
Posts by topic.
Fact of the Day (51)
Mini Topics (27)
client communication (14)
vet tech career (13)
Case Studies (10)
Vet Tech Story (10)
Client Education (9)
Career Information (8)
My Vet Tech Story (8)
Twitter Chat (8)
TwitterChat (7)
dentistry (7)
Calculations (6)
Dental Care for Pets (6)
Social Media (6)
VTNE study (6)
heart anatomy (6)
workplace (6)
Dental Treatment Plans (5)
VTNE Testing (5)
heartworm disease (5)
Heartworm Tests (4)
Vet Tech Schools (4)
vet tech (4)
Ferrets (3)
Injection (3)
VTNE Information (3)
VTNE crossword (3)
Veterinary Nurse (3)
calculation questions (3)
compassion fatigue (3)
emergencies (3)
exotic animals (3)
heat stroke (3)
hypertension (3)
pet food (3)
petcare (3)
veterinary technician (3)
Anxiety (2)
Blood Draws (2)
Bullying (2)
Conferences (2)
Diabetes (2)
Dress Code (2)
Funnies (2)
Gestation Periods (2)
Grape Toxicity (2)
Holidays (2)
Life Work Balance (2)
Mental Health (2)
New Job (2)
Outbreak (2)
Radiographs (2)
Spay / Neuter (2)
Surgery (2)
Tattoos & Piercings (2)
Time Management (2)
Toxic Doses (2)
VTNE study guide (2)
Vet Tech Careers (2)
Vet Tech Challenge (2)
Vet Tech Student (2)
Work Place Injuries (2)
anesthesia monitoring (2)
continuing education (2)
dermatology (2)
eye tests in dogs (2)
insulin (2)
job hazards (2)
neurologic (2)
nystagmus (2)
pancreatitis (2)
puppy care (2)
senior pets (2)
vaccines (2)
vestibular (2)
vestibular syndrome (2)
3-D printing (1)
Acute Canine Pancreatitis (1)
Allergies (1)
Animal Welfare (1)
Anipryl (1)
Antibiotic Resistance (1)
Attitude (1)
Behavior (1)
Budgeting (1)
Canine Portosystemic Shunts (1)
Chemotherapy (1)
Christmas (1)
Critically Ill Patients (1)
Decontamination (1)
EKG Leads (1)
Emergency (1)
End of Life Care (1)
Eosinophilic Granuloma Complex (1)
Exam Room (1)
FearFree (1)
Feline Retroviral Infection (1)
Golden Retriever Study (1)
Hearing (1)
Hospital Life (1)
Improvement (1)
InstagramPosts (1)
Intubation (1)
Linear Foreign Body (1)
Lyme Disease (1)
MRSA in pets (1)
Medical History (1)
Medication (1)
Mistakes (1)
Monitoring (1)
Morris Animal Foundation (1)
National Dog Day (1)
National Preparedness (1)
Natural Disasters (1)
Natural Health (1)
Negativity (1)
Neuro Exam (1)
Nutrition (1)
OFA Radiographs (1)
Ophtho Cases (1)
Organisims (1)
Pet Insurance (1)
Practice Management (1)
Pre-Transfusion (1)
Preventive Care (1)
Prometric (1)
Puppies (1)
Puppy Socialization (1)
Respiratory (1)
Retired Racing Pets (1)
Self-Care (1)
Study Strategies (1)
Suicide Prevention (1)
Terms & Definitions (1)
Travel Tips (1)
TwitterFun (1)
VTNE Registration (1)
VTNE Study Tips and Information (1)
VTNE free questions (1)
VTNE® Exam and Licensing (1)
Vaccine Reaction (1)
Ventricular Premature Complexes (1)
Vet Care Costs (1)
Vet Tech Jobs (1)
Vet Tech Resume (1)
Vet Tech Salary (1)
Vet Tech Week (1)
VetTechPrep.com (1)
Veterinary Hospital (1)
Water Intoxication (1)
World Veterinary Day (1)
Wound Care (1)
Zoo Animals (1)
acromegaly (1)
adoption (1)
anesthesia in pets (1)
anesthetic risks in pets (1)
antibody titer (1)
birthing (1)
blocked cat (1)
calici virus (1)
canine influenza (1)
cardiac (1)
cardiac arrest (1)
coconut oil (1)
cognitive dysfunction (1)
compounding pharmacy (1)
dog bite prevention (1)
dog dementia (1)
dog flu (1)
dog labor (1)
dog vaccines (1)
dog viruses (1)
ebola in dogs (1)
ethylene glycol (1)
fat inflammation (1)
feline lower urinary tract disease (1)
fluorescein stain (1)
food fraud (1)
gingivitis (1)
glaucoma in dogs (1)
guest post (1)
heartworm (1)
hospital safety (1)
hyperthermia (1)
hyperthyroidism (1)
hypoglycemia (1)
insulin resistance (1)
job outlook (1)
leptospirosis in dogs (1)
liver failure (1)
neurology (1)
panniculitis (1)
pharyngitis (1)
physical exam (1)
pituitary adenoma (1)
rabies virus (1)
rat poison (1)
registered vet tech (1)
renal failure (1)
resolutions (1)
ringworm (1)
rodenticide (1)
sarcoma in cats (1)
schirmer tear test (1)
selegiline (1)
stomatitis (1)
tail vaccine (1)
teeth cleaning (1)
tonometry (1)
urethral obstruction (1)
vet tech exam (1)
vet tech specialty (1)
whelping (1)
wildlife jobs (1)
xylitol (1)
VTNE ® is a registered trademark owned by the American Association of Veterinary State Boards. This web site is not licensed by, endorsed by, or affiliated with the American Association of Veterinary State Boards.
© 2000-2023 VetTechPrep.com, Inc. · All rights reserved.
Veterinary Career Center
Search jobs
Find an externship
Career webinars
Getting started
Explore career transitions
Prepare and network
Search for jobs
Apply and interview
Negotiate and accept
Post and manage jobs
Define your employer brand
Craft an elevator speech
Create a job listing that stands out
Applying and interviewing for a job
Marketing yourself.
Learn how to market your unique set of skills and experience with this personal branding toolkit.
You've found a great opportunity—and you want to be recognized as the best candidate for it. These resources help you land the perfect job with resume, cover letter, and interview tips.
Creating a resume
Well-composed and easy-to-read resumes easily convey the value that you would add to the organization and catch an employer's attention. Given that employers generally review resumes for less than 30 seconds to decide whether to interview you, you'll want to put your best effort into its preparation.
The best resumes aren't chronological lists of every job you've ever had—they are outlines of the specific skills or competencies that you can bring to the new position you are seeking.
The competency-based resume takes the focus off your job titles and puts it on your skills, abilities, and accomplishments that are more universally understood. Instead of focusing on responsibilities, think more accomplishment-based statements that showcase the outcomes or results you achieved. Validate the statements using numbers or percentages when possible. If you improved a process at your company, take it to the next step and describe the impact. Did it improve sales by a certain percent? Reduce costs? Earn money? If so, include those amounts. This  sample competency-based resume    illustrates the concept and can help you develop your own.
Competency-based resume example
What to leave off your resume
Objective statements— There is no need to include an objective statement, unless you are posting your resume on a general job search website.
References— You should not list references in your resume unless specifically requested by the employer. Include them in a separate document. It is also not necessary to state, "References available upon request."
Formatting your resume
Appearance is the key to a good resume. If it appears wordy, cluttered, and hard to read, chances are it will not be read. To enhance readability:
Select a resume type that highlights important content, and use a layout that makes the resume easy to read.
Avoid using a resume template as they can be difficult to edit, and the design may hinder a professional appearance.
Limit to one page if possible, two pages if necessary. If you must go to a third page to cover pertinent information, be sure that you can justify each entry.
Consistent formatting throughout all sections of the document is key—this pertains to margins, fonts, heading styles, etc. 
Use italics, boldface, capitalization, and underlining for emphasis, but do so sparingly and consistently.  
Use bulleted phrases instead of sentences to separate job tasks and responsibilities. When describing responsibilities, be specific and detailed, yet concise.
For achievements and accomplishments earned, use sentence fragments with no subjects. Maintain the correct tense: present tense for current jobs and past tense for prior jobs.
More resume tips
Check your spelling, and have someone proofread your resume to catch mistakes that spellcheck does not pick up.
Resumes should be tailored for different purposes. You might have one version for clinical practice and another version for a position within industry. Each should highlight skills and experiences important to those different roles.
Update your resume on a regular basis to keep track of employment and accomplishments. As the years pass, when you acquire an additional responsibility, award, or achievement, take a moment or two to add it to your resume so all the details are accessible when the time comes to send out your resume for a new stage of your career.
Resume vs. CV
It is important to know when to use a resume or a curriculum vitae (CV). Although the terms "CV" and "resume" are often used interchangeably, a CV is typically used when applying to academic or research-related positions, whereas a resume is appropriate to use in most other situations.  The primary differences are the length, the purpose, and the layout. A resume is a one-to- two-page snapshot of your skills, experience, and education. It is brief and concise— a marketing document that highlights skills relevant to the position you are seeking.  A CV is typically longer in length and is a more comprehensive review of your work and academic history.
Drafting a cover letter
A cover letter accompanies a resume when submitting your application for a particular position and serves as an introduction. It is intended to highlight your experience, training, and specific skills that you may have as it relates to the position to which you are applying. Thoughtful, well-written and succinct documents tailored specifically to the particular job and/or employer will catch an employer's attention and place you above the rest of the applicants.
We've all written cover letters before. But it's important not to take this piece of your job application for granted. This is often your prospective employer's first introduction to you. Follow these guidelines to make a good first impression:
Make your cover letter specific to the job you're applying for. Don't send the same letter to all employers, switching out only the name of the position and employer. Look through the specific job description and tailor your cover letter to show how exactly you would be the best candidate for that particular position.
Focus on specific transferable skills important to the job. Include any type of technology, problem solving, organization,  project management , or  finance  skills and experience that would be pertinent to the job you're seeking. Show how you bring a unique value. Be brief but to the point.
Help the employer envision how you can apply your experience and skills to deliver results for the business.
Be short, brief and specific!
Structure of a Cover Letter
Every cover letter should be customized to the employer and contain the following:
Opening salutation (e.g., Dear Dr. Pierce)
Introduction
Closing paragraph
Closing salutation (e.g., Sincerely, Respectfully, Best Regards)
State the position for which you are applying and why it specifically interests you. Indicate your knowledge about the employer by including what interested you about the employer's practice.
You can also acknowledge any previous contact with the employer, with one of their colleagues, or why a mentor or colleague encouraged you to contact to the employer. If you are applying for a position outside of your current residence, the opening paragraph is a great place to connect yourself to the employer geographically.
Your cover letter's middle paragraph(s) are the opportunity to really distinguish yourself from other applicants. You should demonstrate that you have the skills the employer is seeking, using language from the job posting. Think about the value you bring to the table beyond your clinical and medical training. The body can sell your strengths by emphasizing your educational credentials, experience, skills, and abilities using concrete examples. For example, instead of simply indicating that you meet a particular ability, provide an example from work or school that demonstrates that ability in action. Every sentence counts.
Sum up by reiterating your interest in the position by mentioning something unique to that practice and your unique qualifications for the position. Thank the reader for their consideration of your application and indicate that you look forward to hearing from them regarding next steps. This should not be a long paragraph.
More cover letter tips
Be short, brief, and specific.
Make sure to always have someone review your cover letter before you send.
When sending your application via email, best practices suggest attaching it as a separate document, just as you would your resume.
Once finished, put your cover letter to use and apply to positions using the AVMA's Veterinary Career Center.
Interviewing
Interviewing is one of the most important steps in the job search process. It is your chance to show the employer that you have the skills, personality, and ability to do the job, while also assessing if it is the right fit for you. Preparation is the key to an interview that goes well. Below are tips on what to do and what not to do during an interview.
Prior to the interview
Reread your resume and cover letter to remind yourself of your experience, qualifications, and skills. 
Review the job description to recall the qualities the employer is seeking for the position.  
Research the company by reviewing their website thoroughly.
Write down a list of questions you would like to ask during the interview.
Consider the type of interview it will be and plan for the corresponding logistics. Is it an in-person working interview, or will it be conducted virtually? Will you be interviewing one-on-one, or will it take place in a group setting? If you are unsure about specific details, such as what type of apparel is expected, you can ask the interviewer for clarification ahead of time.    
If it is an in-person interview, plan to arrive 15 minutes early. You may want to test drive the route before the interview at the same time of day your interview will occur to account for potential traffic issues. If it is a virtual interview, you will want to test your equipment and connection a few days beforehand so that you have time to fix any issues.   
Verbally practice giving succinct answers to interview questions, such as telling something about yourself, why you want to work for a particular business, what your strengths are, what you want to improve, and where you want to be in 3-5 years. Practice will make you less nervous about what you want to say so you can concentrate on making a connection with the interviewer.
During the interview
Dress appropriately for the type of interview it will be.
Be on time for your interview.
From the moment you enter the building, smile and be positive, confident, and enthusiastic. Warmly greet each person you encounter whether they are a part of the formal interview or not.   
Turn off your cell phone during the interview or leave it in your car.
Answer questions thoroughly. Make sure the interviewer knows that you are enthusiastic about what you do and will make a great employee for them. Use examples of your skills when you are talking.
Avoid negative comments about previous employers or jobs.
Ask detailed questions about the organization, the duties of the position, performance expectations, and the culture of the organization. Show that you have done your homework.
While you want to be sure to get information on the salary and benefits offered for the position, that should not be the first and only thing you ask about. Ideally, wait for the interviewer to bring up those topics for discussion. Employers want to hire candidates who show passion and interest in the position and the organization.
Ask the interviewer some questions about working there—what they like about the organization, what the typical work day is like, and what the business's long term plans are. Listen to the answers and wait until they are finished speaking before asking another question.
Try to keep your body language relaxed and friendly. Breathe deeply and talk slowly to help calm down and think about what you want to say. Make good eye contact throughout the interview.
After the interview
Thank the interviewer, express interest in the position, and succinctly restate why you have the skills for it.
Send the interviewer a thank you note or e-mail for the time they spent talking to you. Use their name and spell it correctly on any correspondence.
Tips for answering interview questions
The point of an interview is to see if you are the right candidate for the job. You landed the interview because you met the employer's needs on paper, and the interview is your chance to provide more information to the interviewer about your ability to do the job.
Interview questions give the interviewer an opportunity to see how you think on your feet, how you handle stress, and whether you have the experience and skill to perform the job. An interview will often have a set of standard questions asked of every interviewee, plus other questions that arise based on your responses or your resume.
In general, interviewers ask open-ended questions:
Tell me about yourself.
Why are you interested in this opportunity?
What skills from your previous position can be transferred to this position?
Challenges and perceived areas of improvements
Interviewers also ask questions regarding your challenges or perceived areas of improvement:
What are your weaknesses?
If you could change one thing about yourself professionally, what would it be and why?
In answering these questions, try to always end on a positive or constructive note by describing how you are working to improve. For example, you might say, "I find giving constructive feedback to be my weakness, but I have been working with my supervisor to practice this skill and look forward to developing this competency further in this position."
Behavior-based questions
Behavior-based questions are designed to find out how you would perform or behave. You might be asked to reference previous experiences and training to demonstrate a particular skill or characteristic:
Describe your most rewarding experience.
Give me an example of a time in which you worked with a difficult client. How did you handle the situation?
When answering behavior-based questions, it's helpful to use the STAR method to guide your response:
S: Describe the specific situation (set the scene)
T: Task (what was the goal/objective)
A: What action did you take to meet these goals or resolve this challenge?
R: What was the result?
Next: Negotiate and accept
A job offer is only the beginning. Before you accept, learn more about comparing your salary and negotiating your contract. 
Get started
Explore job opportunities
The Veterinary Career Center features a best-in-class job board so you can achieve your career goals:
Search nearly 5,000 veterinary jobs.
Save job listings and set up alerts.
Post your resume to attract employers.
Access premium career resources.
Browse jobs
Vet Tech Sample Cover Letter
Money Management
Bargain Shopping
Household Savings
Do-It-Yourself
Grocery Savings
Food Savings
Beauty & Health Care
Fine Arts & Crafts
Card Games & Gambling
Cars & Motorcycles
Playing Music
Mary Hope Kramer works in the equine industry and has a passion for careers in the animal industry. 
Job seekers looking for a veterinary technician position should take care to put together a well-written cover letter that compliments their resume and showcases their value as an employee.
Example Cover Letter: Experienced Vet Tech
This is an example of a cover letter for a vet tech. Download the vet tech cover letter template (compatible with Google Docs and Word Online) or see below for more examples.
Example Cover Letter: Experienced Vet Tech (Text Version)
Samantha Smith 123 Main Street Anytown, CA 12345 555-555-5555 samantha.smith@email.com
September 1, 2018
Dr. Maggie Lee All Creatures Animal Clinic 123 Business Street Business City, CA 12345
Dear Dr. Lee,
I saw your advertisement in Veterinary World magazine this week and would like to submit my resume for the Veterinary Technician position at All Creatures Animal Clinic. I feel that my diverse background in the animal industry, combined with strong organizational and clinical skills, would make me an asset to the All Creatures veterinary team.
I earned an Associate degree as a Veterinary Technician from the well known State College program, which gave me the opportunity to work with both companion animals and livestock species in a veterinary setting.
In my current position, as a veterinary technician at Southside Veterinary Center, I work in a multi-doctor small animal practice. I have been professionally employed and licensed in California for the last three years and maintain membership in the California Registered Veterinary Technicians Association. I have gained significant experience assisting with surgical procedures, and I hope to qualify for specialty certification as a Veterinary Surgical Technician early next year.
I would appreciate the opportunity to discuss the position with you, and I have included my resume and references for your review. Thank you for your consideration and I hope to speak with you soon.
Samantha Smith
Example Cover Letter: New Vet Tech
Anna Jacobson 123 Main Street Anytown, CA 12345 555-555-5555 anna.jacobson@email.com
Dr. Mike Lee Eastern Equine Clinic 456 South Broadway Anytown, NY 12345
I saw your advertisement in the most recent edition of Veterinary Weekly, and I would like to be considered for the Veterinary Technician position at Eastern Equine Clinic. As a recent graduate I am well versed in current advancements in the field, and I feel that I would fit in well with the team at Eastern Equine.
As a student at State College I earned an Associate degree as a Veterinary Technician, maintaining a strong 3.9 grade point average. The program at State College afforded me the opportunity to gain valuable hands-on experience with a variety of companion and livestock species, but their well known equine training program has proven to be particularly valuable.
Having completed my studies, I achieved licensure as a Veterinary Technician in the state of New York and became an active member of the American Association of Equine Veterinary Technicians. After graduation I was selected for a six month internship at the prestigious Huntington Equine Clinic, a program that I will complete in just a few weeks. With this valuable practical training under my belt I am now actively pursuing a full-time career opportunity at a major equine veterinary clinic.
I would greatly appreciate the opportunity to discuss this position with you in person at your convenience, and I have included my resume and reference list for your review. Thank you for your consideration and I hope to speak with you soon.
Anna Jacobson
General Tips
Always tailor your cover letter to the job. If you are revamping a letter you used for a previous application, remember to change the addressee information, the date, and the specifics that you mention in the body of the letter (such as clinic name and where you found their job listing).
Keep your cover letter to one page. A few short paragraphs should be all you need. Longer letters tend to look cluttered and do not encourage the reader to scan them for relevant details. Veterinarians are usually very busy, and they tend to receive many applications for each available position. Don't send an essay.
Never use strange fonts, brightly colored paper, photos, clip art, or any sort of gimmick in an attempt to make your resume "stand out." This almost always backfires as it appears unprofessional to the potential employer.
If you are responding to an ad with a description of duties, try to mention how you have experience in those specific areas. If you don't have direct experience with those duties, try to show how you have transferable skills.
If you have any special skills, training, certifications, or licenses be sure to highlight those items in your cover letter. New graduates may want to mention participation in relevant clubs or activities, awards and honors earned, or internships completed in the field.
A Complete List of the World's Best Jobs With Free Room and Board
What to Do After a Bad Audition
15 Reasons Nas is the Greatest MC of All Time
Is Your Bad Breakup Causing Post Traumatic Stress Disorder?
Comics Careers for North American Manga Artists
Learn About "Old Hag" Syndrome
Good Jobs for Teenagers
5 Examples of A Fair Divorce Settlements
Will Smith Talks About "The Pursuit of Happyness"
The Best Sasquatch Evidence
Top 10 Comedy Movies of 2012
Do People Really Win Sweepstakes?
The Warped Tour 2009 Lineup
By clicking "Accept All Cookies", you agree to the storing of cookies on your device to enhance site navigation, analyze site usage, and assist in our marketing efforts.
Veterinary Technician Cover Letter
Veterinary Technician Associate Degree
A cover letter helps introduce yourself in a more personal manner.
It highlights your skills and competencies, as well as your achievements.
Some people find it a bit challenging to write, so we provided some tips to help you out.
Read on to learn the ins and outs of writing a cover letter for a vet tech position.
We also provided examples that you can use as a basis.
Earn your accredited, affordable associate degree or career diploma online with Penn Foster!
Table of Contents
1.1 Keep It in One Page
1.2 Don't Use Strange Colors and Fonts
1.3 Highlight Your Experiences
1.4 Add Relevant Skills
2.1 For Experienced Vet Techs
2.2 For New Vet Techs
3 Ready to Start Writing Your Own?
General Tips in Writing a Cover Letter
Before sending, always make sure to tailor your letter to the job you're applying for.
Meaning, don't send an old cover letter to your potential employer.
And if you do end up recycling an old one, update the information there like:
Reason(s) why you're a good fit
Keep It in One Page
You usually see cover letters in long form.
But it's actually recommended to keep it short and in a few paragraphs.
That's because longer letters will make it cluttered, making it difficult to scan for important and relevant details.
What's more, recruiters receive so many applications that they can't be bothered reading long letters.
Put yourself in their place: would you read a cover letter that's written like an essay?
Don't Use Strange Colors and Fonts
The use of strange and different colors and fonts will make you appear unprofessional.
Any attempt of doing so as a "gimmick" to stand out will send your letter directly to the trash.
So better stick to a black font color and an Arial or Times New Roman font style.
Highlight Your Experiences
Make sure to mention any relevant or similar experience(s) or training you had.
You can do this by referencing the details in the job description and specification.
If you lack or don't have any matching experience, don't worry.
You can always say that you have transferable skills and are very eager to learn.
Add Relevant Skills
All special skills and certifications or licenses you earned should be emphasized in your letter.
For instance, the vet tech clubs, volunteering, and other activities you did.
Examples of Vet Tech Cover Letters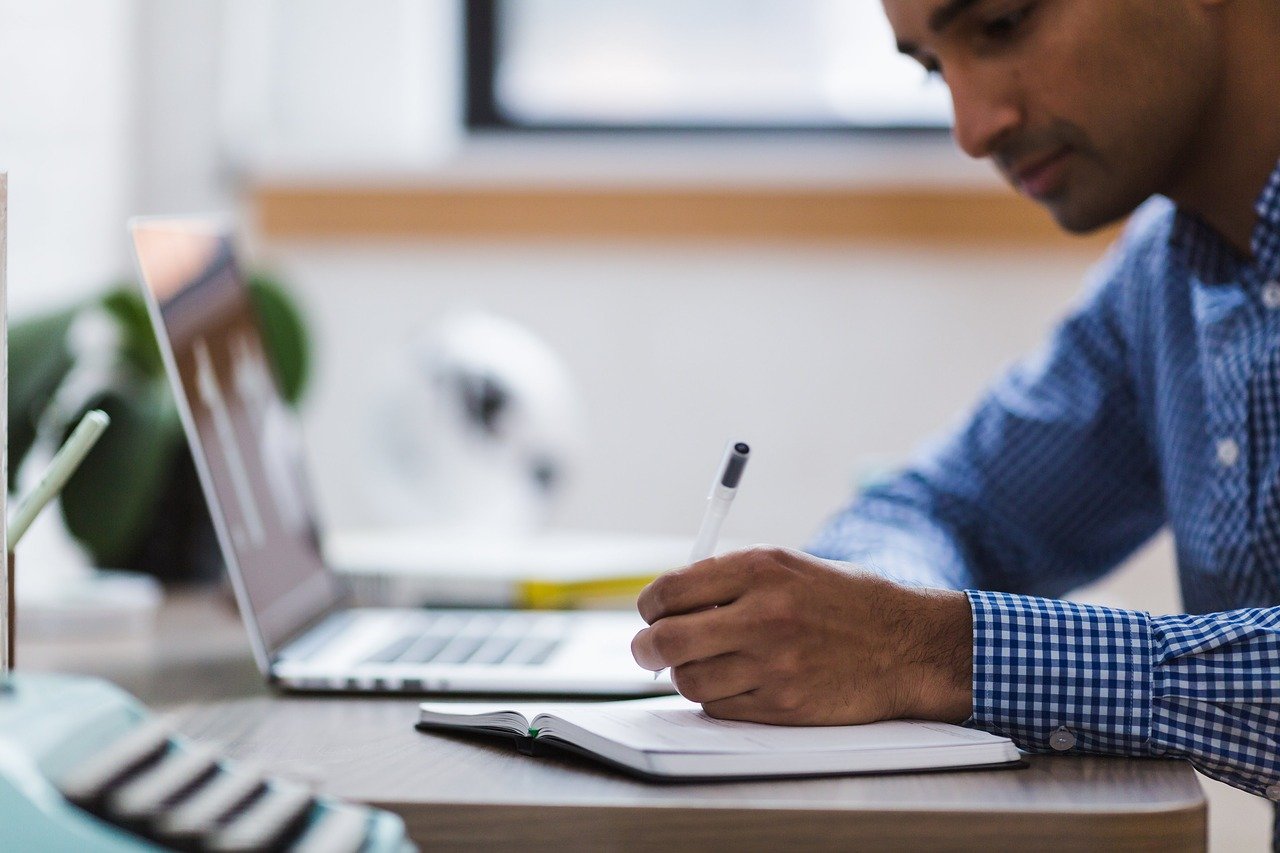 Let's now take a look at examples that will give you an idea of how to craft yours later.
For Experienced Vet Techs
Michelle A. Zuniga 3573 Wilmar Farm Road Los Angeles, CA Phone Number 240-320-8522 Mobile Number 818-289-8522 [email protected] January 22, 2021 Dr. Jack Smith Veterinarian Clinic 111 Street City, CA 33321 Hello Dr. Smith, I saw your advertisement online and I would like to apply for the Veterinary Technician position at your clinic. My background in the animal industry, combined with organization and clinical skills, will make me a valuable asset. I have an associate degree in Veterinary Technician where I gained experience working with both livestock species and companion animals . Afterward, I've worked at a veterinary medical center where I specialize in multi-doctor practice on small animals. I have assisted in surgical procedures, and I hope to qualify for specialty verification as a Veterinary Surgical Technician by next year. Also, I have been professionally employed and licensed in New York and maintained membership in the New York Registered Veterinary Technicians Association. If you wish to discuss my application further, please don't hesitate to reach me. Thank you, and I look forward to your reply soon. Sincerely, Michelle A. Zuniga
For New Vet Techs
Jack Cola 3573 Farm Road Los Angeles, CA Phone Number 240-320-8522 Mobile Number 818-289-8522 [email protected] January 22, 2021 Dr. Mike Smith Veterinarian Clinic 111 Street City, CA 33321 Dear Dr. Smith, I'm writing for the advertisement I saw on the Veterinary job site, and I would like to apply for the veterinary technician position. I'm very well versed in the advancements in this field and will fit well with the team. I earned my associate degree at State College, with a GPA of 4.1. Studying at State College allowed me to gain valuable hands-on experience with livestock and other animals. After graduation, I was able to intern at the Huntington Equine Clinic for six months. I've also passed the New York Veterinary Technician exam and have been an active member of the American Association of Equine Veterinary Technicians. If you think I qualify for the job and are up for an interview, please contact me through the numbers provided. Thank you for your time, and I hope to speak with you soon. Sincerely, Jack Cola
Ready to Start Writing Your Own?
Writing a cover letter isn't that complicated.
You only have to keep it professional and highlight all skills and experiences that will make you stand out from the rest.
But do keep in mind to not give too many unnecessary details.
Keep to the facts and make them clear and straightforward.
Best of luck!