Home Blog Business How To Create a Project Presentation: A Guide for Impactful Content
How To Create a Project Presentation: A Guide for Impactful Content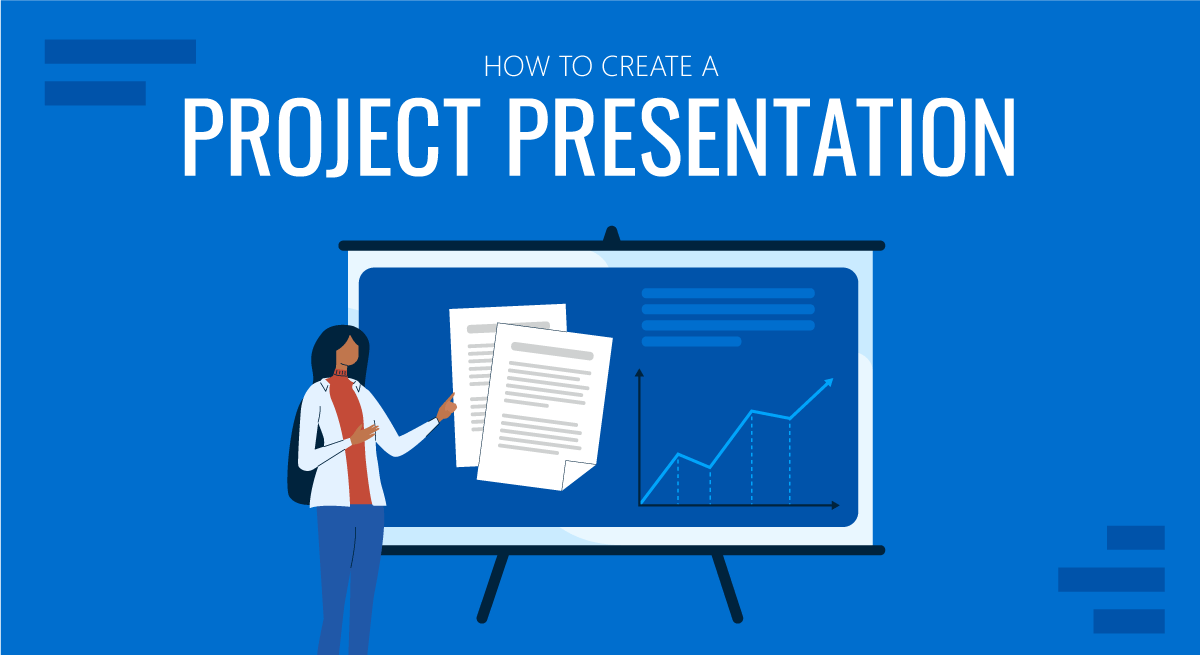 Corporate, academic, and business meetings share one common factor: successfully delivering project presentations. This is one skill professionals should harness in terms of articulating ideas, presenting plans, and sharing outcomes through an effective project presentation.
In this fast-paced reality where new tools and frameworks make us question the human factor value, we believe there's much to be said about how working towards building presentation skills can make a difference, especially for making a project stand out from the crowd and have a lasting impact on stakeholders. We can no longer talk about simply disclosing information, the manner in which the narrative is built, how data is introduced, and several other factors that speak of your expertise in the subject.
This article will explore the art of project presentation, giving insights to presenters to deliver a memorable project plan presentation. Whether you are new to this experience or a seasoned presenter, this article promises to give you valuable information on how to build and present a project presentation that resonates with your target audience and will convert into your expected results for the project. Let's get started.
Table of Contents
Who is the audience of a project presentation?
Executive Summary
Project overview, the project process model, the project scope, the project resources, the project roadmap, the project activities plan, the project risks, quality control, project execution and monitoring.
What Is a Project Presentation?
A project presentation is a business activity that brings together stakeholders and team members to oversee a project from execution to completion. During a project presentation, one or two people present a document or slide deck with an overview of all the project's details.
During a project presentation, the project manager highlights key data about the project initiation and planning activities, like the project scope, requirements gathering, a deliverable list, timelines, and milestones.
The first instance of a project presentation is right before the execution of the project itself. Then, during the project process life cycle, you present it again with timely updates and news about the progress.
Who is the audience of a project presentation?
A project-related audience is made up of stakeholders – all individuals and entities that affect or are affected by the project's existence.
Discuss the project presentation with team members that'll work on the project so they know what's at stake and what's expected of them. They'll need information like requirements, the roadmap, the work breakdown structure, and deliverables.
Stakeholders
Present your project to the stakeholders that can authorize resources and expenditures. Show them how the project will offer the solutions they want under the conditions they impose in a set amount of time.
Stakeholders want to know details like project scope, budget breakdowns, timing calculations, risk assessments, and how you plan to confront these risks and be ready for changes.
The Structure of a Project Presentation
Project presentations follow a standard structure covering all critical elements. Follow this guideline to ensure that you cover everything with the slides, the speech, and the discussion.
In the next section, we describe a project presentation structure you can build with SlideModel templates. As you will see, most sections in the structure are summaries or overviews of project management practices completed during initiation and planning.
At the start of your presentation, add an executive summary . This section is meant to welcome the viewer to the presentation and give an idea of what's to come. To differentiate your executive summary from the project overview that comes right after it, use the opportunity to place the project into context.
In the executive summary, show how this particular project fits into the overall strategy for the company or the section it belongs to. If, for example, your project is about TikTok Marketing, offer information as to how it fits in the overall marketing strategy.
Continue the presentation with a project overview to show the audience what to expect. This section covers one slide or a combination of slides depending on the layout. The project overview slide serves as the introduction to a project presentation and what's inside.
Include these items:
An Introduction with a brief background about the project.
A short explanation of the project's objectives and completion goals.
A quick overview of the timeline with start and end dates.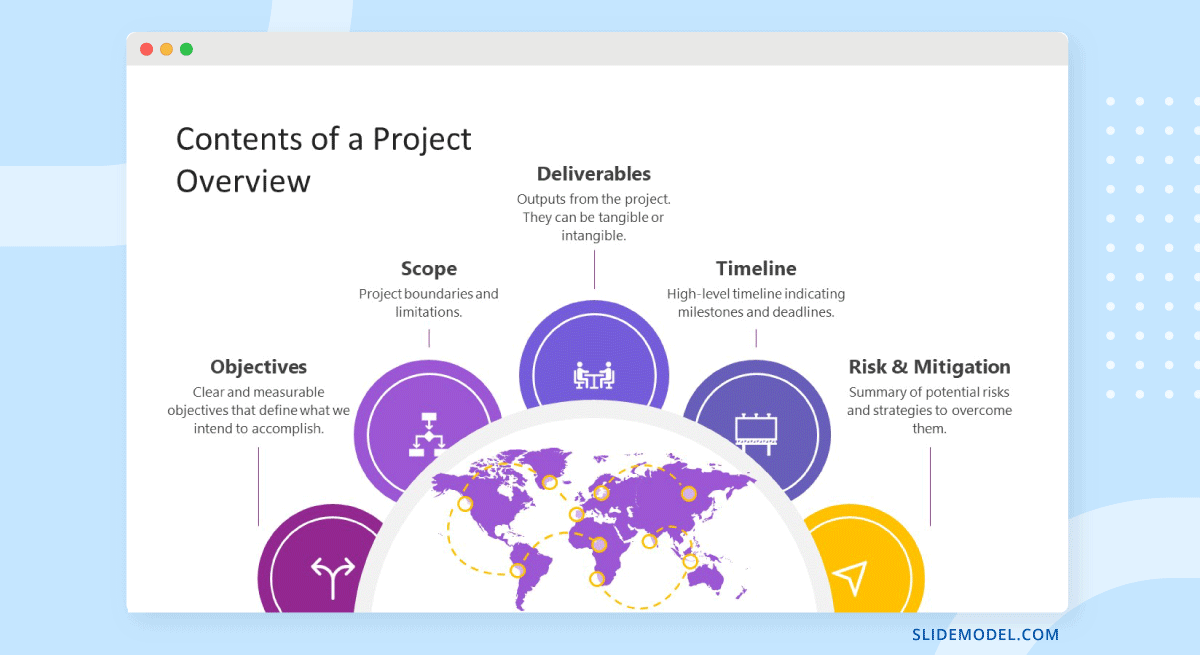 The project life cycle is the series of phases that a project goes through from its inception to its completion. The project process model is the group of knowledge areas, processes, and their relationships that will guide the activities along the project lifecycle. The next slide should display the chosen project process model and explain how it'll be carried out along the different lifecycle phases. Project process models examples include Waterfall, Scrum, and V Model for software development, and Business Process Modeling Notation (BPMN) and Swimlane for general business-related projects.
Process models are important for the team to understand execution processes. Stakeholders need to see the process model to understand the systematic process of activities and how long they will take.
Use one slide for the model, show only high-level components, and offer details during the presentation if the audience asks for them.
The scope is a crucial element of any project and needs its own section in the presentation. The scoping process begins with requirements gathering and includes the creation of a work breakdown structure , an analysis of what's in and out of scope, plus validation and scope management plans.
One or two slides are enough to highlight key scope details in a dashboard-style layout mirroring the information on your project scope statement. Preferably, place the scope slides towards the start of the project presentation close to the process model and project resources.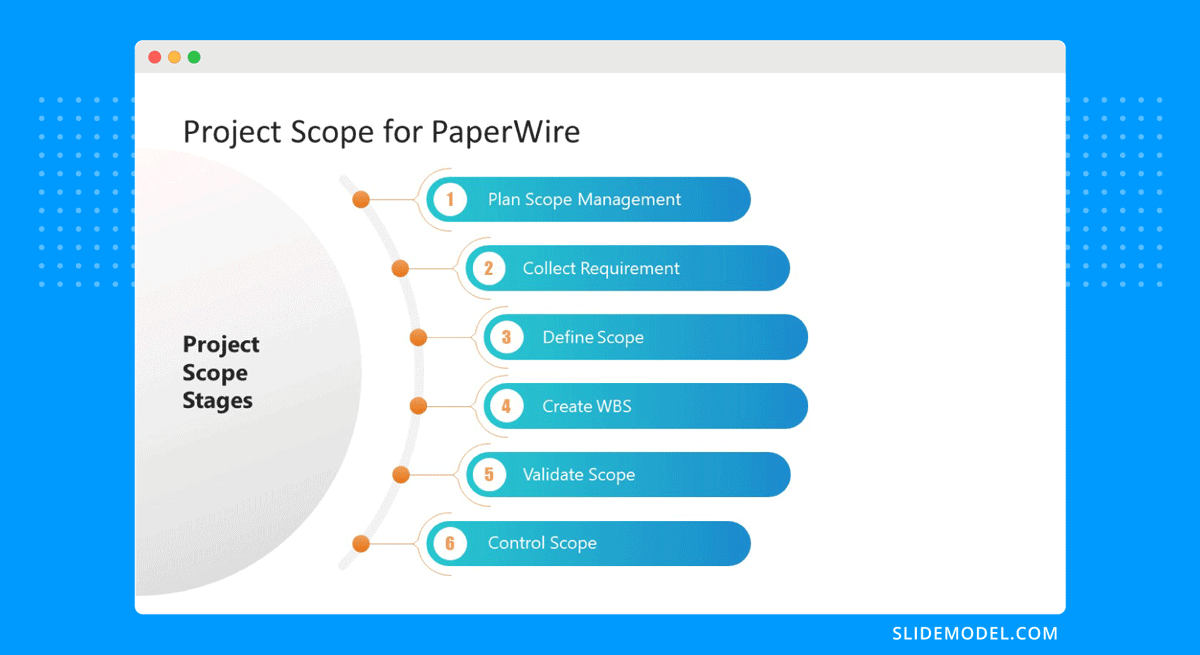 Every project needs resources, and that assessment must be included in the project presentation as well. In a general sense, all resources are what make up the overall budget for the project. In turn, you'll need to show a budget breakdown that shows high-level resources.
Like many aspects of a project presentation, what you include depends on the industry you're working for. Construction projects use constructors, materials, machinery, etc. Software projects use programmers, designers, software licenses, computers, etc.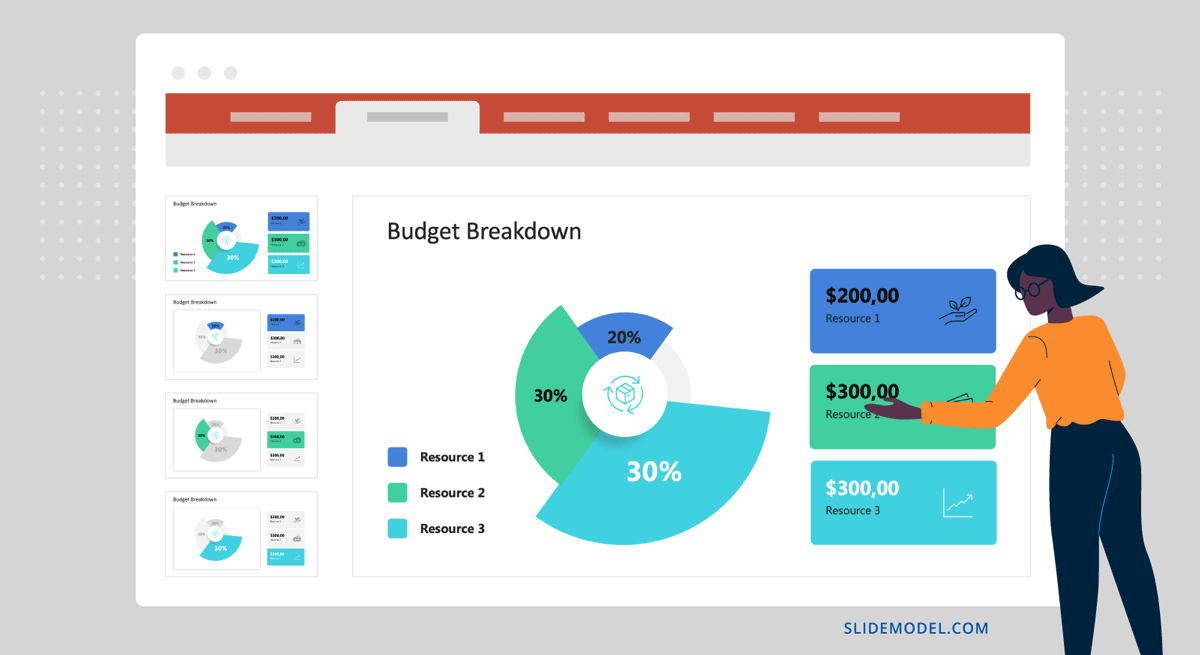 Time is the main resource of any project. During project planning, the project management team estimates the required effort needed to complete the defined scope. Using the Project Process Model, Scope, and Resources, a plan is built. Present a roadmap to highlight the expected time for project completion and where each milestone falls along that line.
Roadmaps can be constructed with an infinite variety of visual layouts, from highly creative and illustrative to structured formats resembling spreadsheets and tables with color-coded roadmaps across the cells. Use one slide to show the roadmap highlighting time estimates, constraints, and projections. For updated project presentations, mark where the project is on the roadmap at that particular moment in time.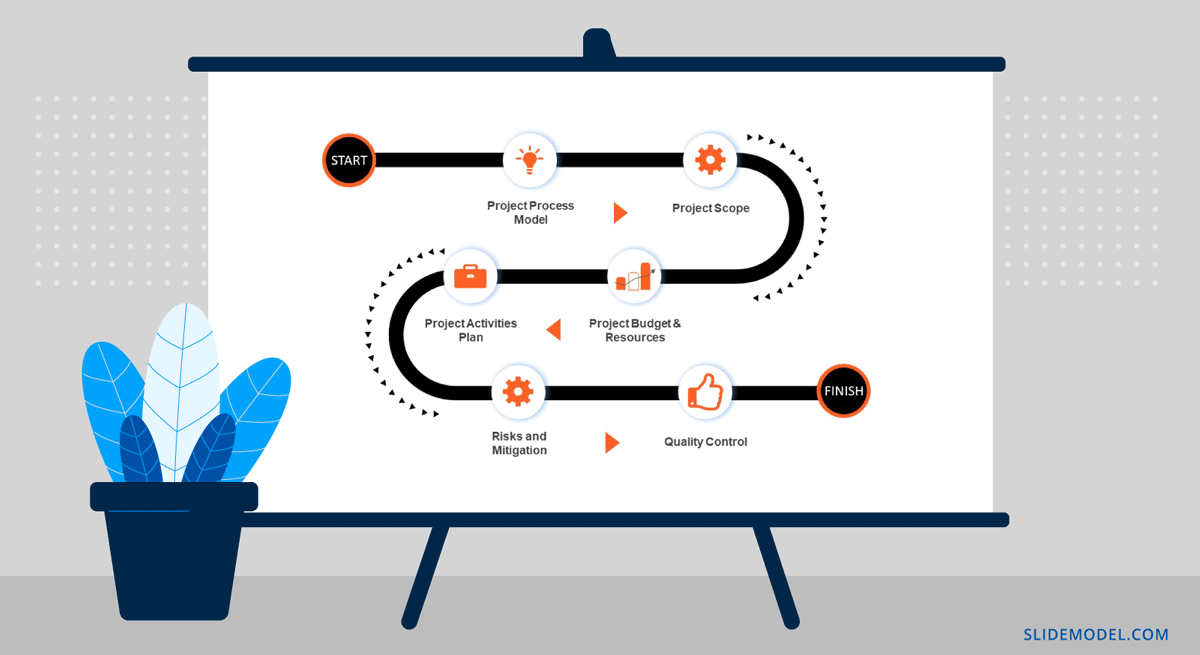 Every phase of the roadmap is broken down into action plans . Action plans list activities, their duration, allocated resources (human, material, and financial), and the relationship between activities.
Present your project activities plan with a Gantt Chart and a Costs Report. The Gantt Chart will show the activities to execute, how long they will take, and who (person or team) will be responsible for them. The costs reports will show how much the execution of activities will cost.
During the presentation, you'll spend the most time on this section, as this is when and where your entire plan is outlined. To show more detail than the roadmap overview, use a few slides to show specific sections of the main Gantt chart and show key activities per phase or milestone.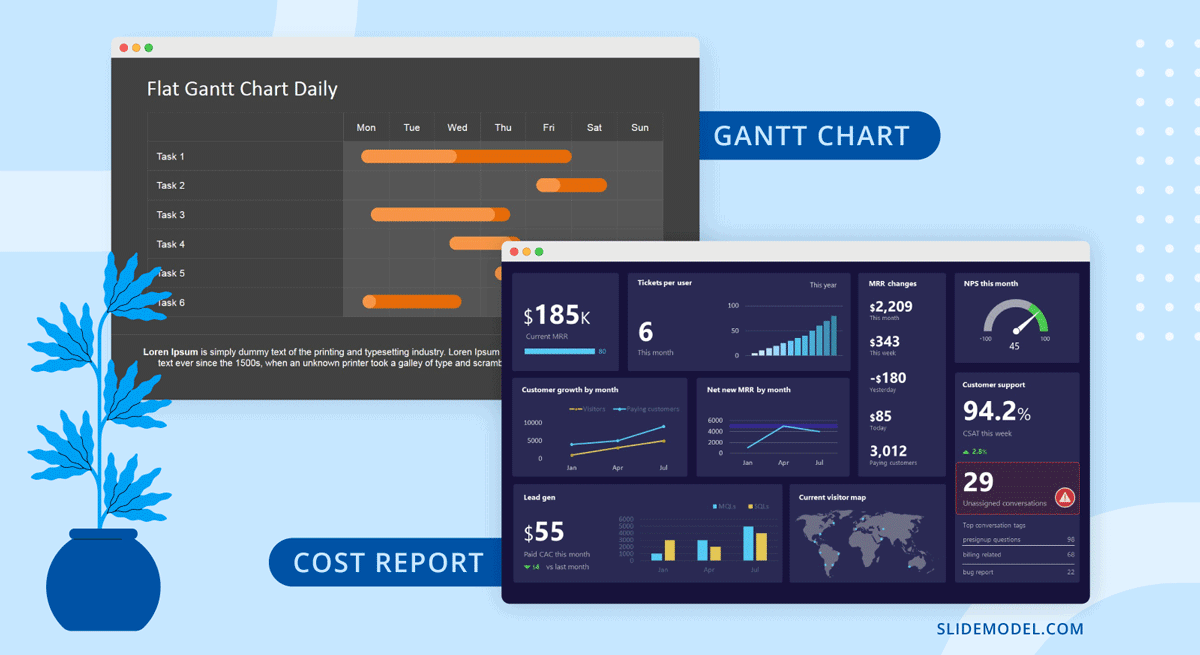 All projects present risks, and to control them, they must be identified, assessed, evaluated, and mitigated . Visualize your risk assessment with a risk matrix and include it in the project presentation.
Use this slide to explain to stakeholders how you plan to mitigate the identified risks. Share with team members what's expected of them in order to keep the risks under control. Risk management is a critical component of project management and something stakeholders will always be looking at.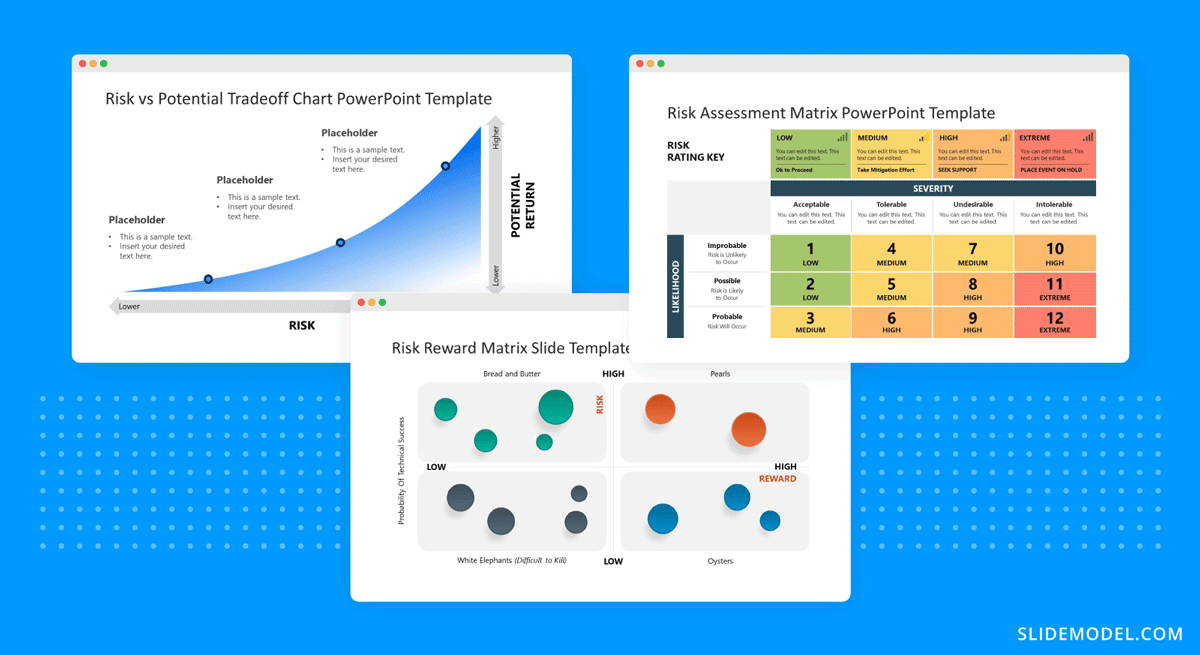 Controlling the quality of project deliverables is critical for positive project outcomes and continued success with the deliverable. This process is called quality control or quality assurance.
The project process model includes which quality control techniques the team will use and when. Some quality assurance (QA) techniques include statistical process control (SPC), Six Sigma, ISO 9000, and Total Quality Management (TQM). Use one slide to visualize the process and your plan to execute it.
Once the project starts, the project plan is a living entity and evolves over time. This section will need to be regularly updated with progress reports, performance KPIs, and status updates.
Across these slides, explain how activities will be monitored and deliverable outcomes measured. Show exactly how you will determine if the project is on course or has deviations. Visualize all execution activities with a Gantt chart to show the current progress. Use big numbers and data points to highlight performance metrics. Use a comparison slide to visualize the completeness percentage vs. planned progress and budget consumption vs. planned budget.
Explain all monitoring activities for the execution phase using a calendar or schedule that shows on what days activities will take place and who is involved.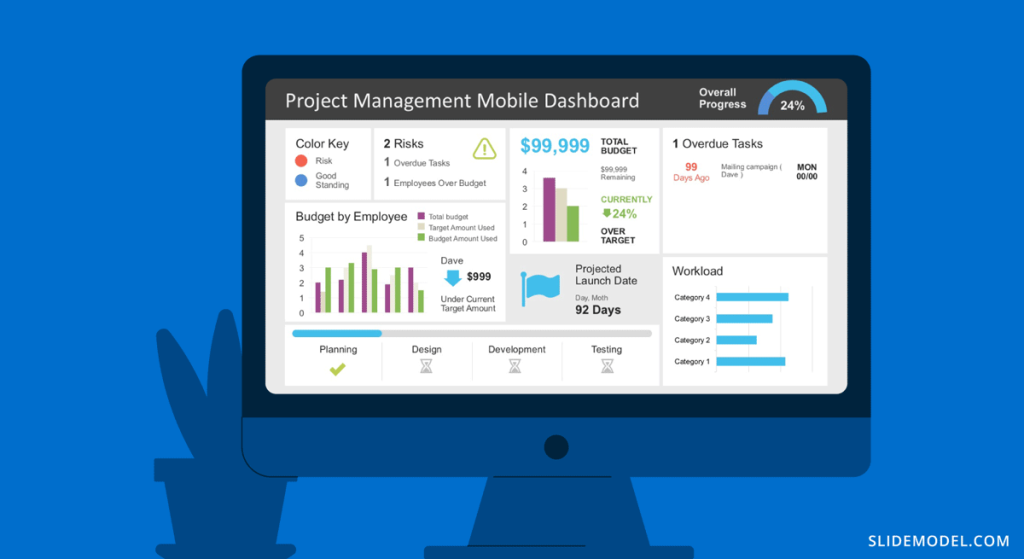 The Project Team
When presenting a project, include a stakeholder map to describe the management team, the sponsors, the main stakeholders, and the implementation team or teams. Depending on the size of the project, this will be an org chart or multiple org charts across a few slides.
Why is it important to present the project team to the stakeholders and vice versa? So that everyone involved knows the other parties and their responsibilities.
Another use for the team slide or slides is to present the next person who will speak during the project presentation. This gives the audience some background on that person's role in the project.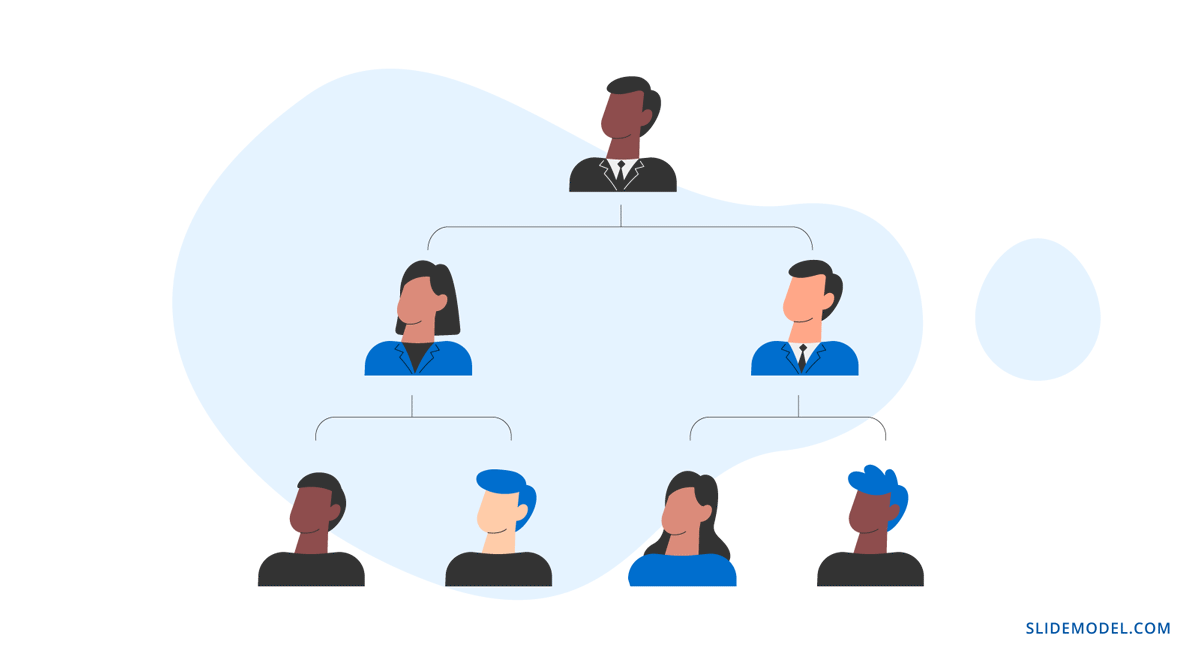 Case Study – Project Presentation Example
Using the structure we present above, we outlined a case study of a realistic project and how the project manager puts together the project presentation using SlideModel templates. The project presentation example is based on a complex project of building a bridge (Cline Avenue Bridge). For the educational purpose of this article, we are not delivering all the elements of the project presentation, as it is out of scope. Still, we illustrate the more representative slides of each section, show how to prepare a PowerPoint Presentation for a project and how simple it is to adapt the templates to the content that needs to be presented. As a disclaimer, all information we present is an adaptation and reinterpretation of the real project, modified by SlideModel to fit the use case learning goals. This information and presentation should not be considered a source of information related to the Cline Avenue Bridge Project.
In this slide, the presenter summarises the project highlights in a project charter style. The Project Manager can extend this introduction all over the project lifecycle, and the speech can jump from different knowledge areas without the need to change slides or get deeper into details. Specifically, in the Cline Bridge Project, the objective is narrated, the location is just mentioned and linked to a map for further details, and a set of important facts are presented (Building Information Modelling Process, Budget, Duration, Sponsor, and Constructor). Key Highlights of the final deliverable are listed (Segmental Bridge, Material Concrete, 1.7 miles of length and 46 feet of width)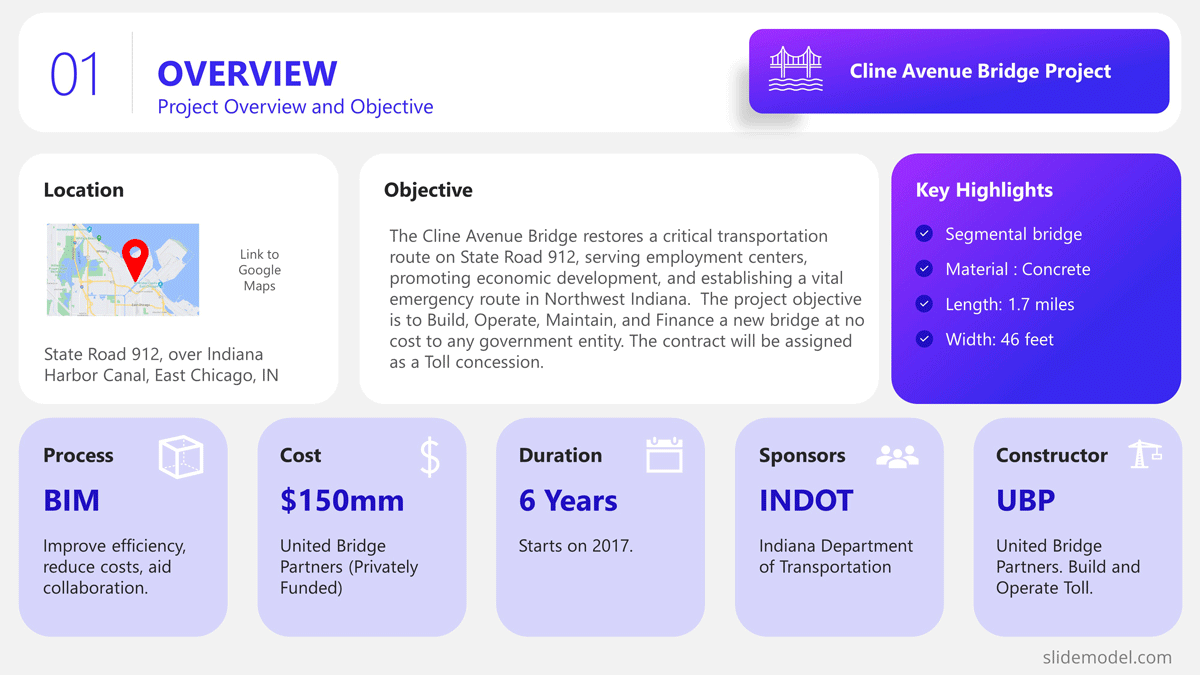 Process Model
The Process Model slide illustrates the framework for the project lifecycle, processes, planning, and execution. In this slide, the Project Manager will describe the model and how it is tailored to the specifics of the project. In this case, for the development and construction of the Cline Bridge, the builder has defined the use of BIM (Building Information Modelling) as the process model. During this slide, the presenter can describe the lifecycle phases (Design, Production, Construction, Operation, and Planning) and drill down one level over the knowledge practices involved. For example, the initial stage consists of "Design", which has two main knowledge areas, Conceptual Design, and Detailed Design. The project manager is able to explain this definition without the need to outline detailed processes and activities within them.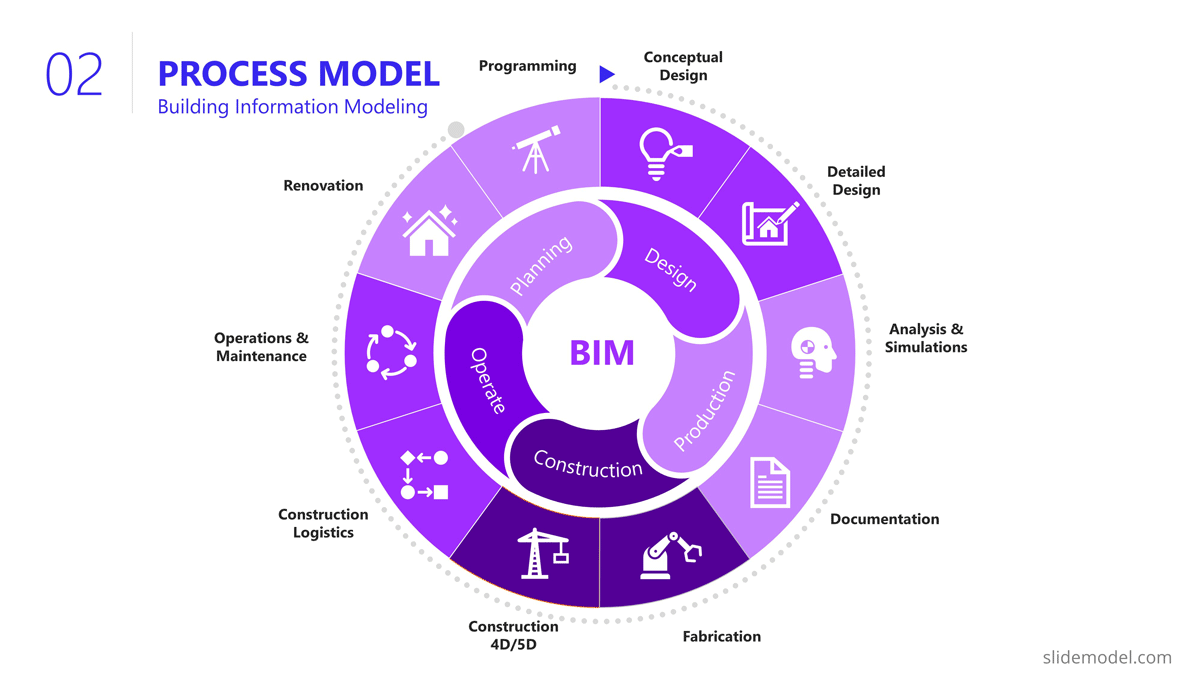 The Scope section of the presentation generally involves several slides, as the content layout is a list of "requirements." Based on this fact, a table layout is suggested to make good use of space. It is important to avoid abusing the "list" and present the group of requirements rather than specific requirements. Otherwise, the project manager ends up transcribing the requirements document.
In this project presentation example, we present 10 groups of requirements traversing different stages of the project lifecycle. 
Design Standards: Bridge design must comply with local, national, and international design standards, including relevant engineering and safety codes
Load Capacity: The bridge must be designed to safely carry a specific maximum load, which would include the weight of the bridge itself, traffic, pedestrians, wind, and other factors.
Seismic Design: The design must account for seismic loads.
Aesthetic Design: The bridge must be designed to meet certain aesthetic criteria aligned with the artists and architects.
Accessibility and Use Requirements: Requirements for pedestrian walkways, bike lanes, vehicle lanes, load restrictions for vehicles, clearance heights for boats if over a waterway, etc.
Regulatory Approvals: The project must secure all necessary permits and approvals from relevant local and national regulatory bodies.
Environmental Impact: The project must take steps to minimize its environmental impact during construction and the operation of the bridge, including implementing erosion and sediment controls.
Materials Simulation: Materials should comply with regulations and usage expectations for current and future expected requirements.
Site Preparation: The project must include preparation of the construction site, including any necessary land clearing or grading.
Foundations Construction: Foundations will need to support materials weight and traffic expected for the next 30 years.
Site Acquisition: Acquire site and terrain for building and logistics.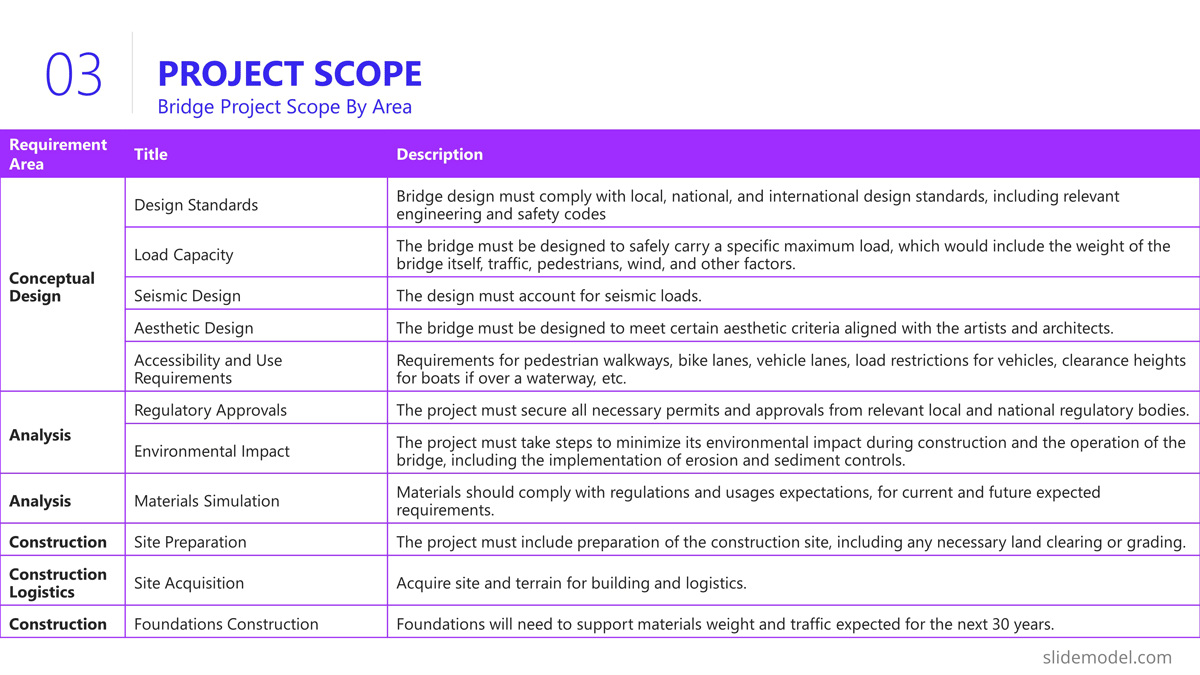 Building a bridge involves a high level of resource usage. In an executive meeting of a project presentation, the recommendation is to structure this section as a Financial table with only one level of detail. Further details are delegated to specific resources and cost analysis presentations.
The resources list presented is:
Professional Services
Construction Labour
Quality Assurance
Contingency
Waste Disposal and Cleanup
Subcontractors
In order to break the style of table after table during the project presentation, we suggest using visual elements as icons and colors metaphorically related to each of the elements listed.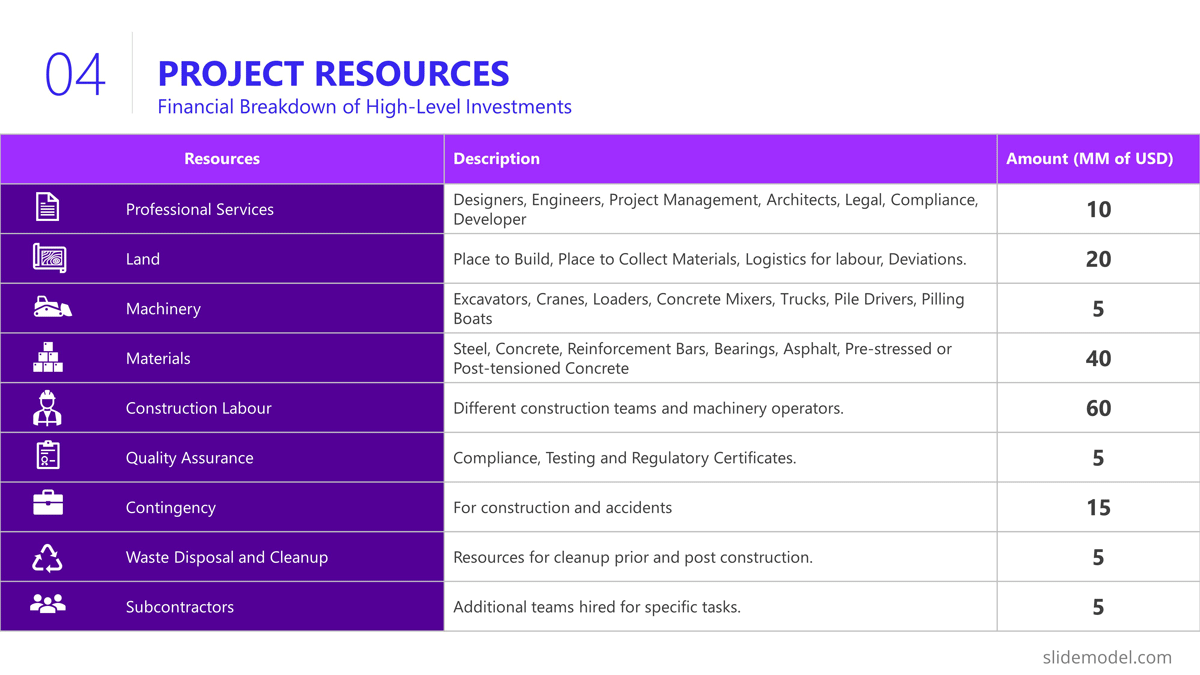 Project Roadmap
As explained earlier in the article, the project roadmap serves to offer a comprehensive overview of the significant milestones that will happen over the course of time. Given the magnitude of a bridge construction project and its prolonged duration, it is advisable, particularly for such extensive endeavours, to present a roadmap that aligns milestones with corresponding lifecycle phases in a discernible manner. This approach enables the audience to mentally envision the sequential progression of the construction process.
Aligned with previous slides, in the example we created a roadmap with the following high level milestones, and sub componentes:
Project Budgeting and Financing
Land Purchase & Renting
Conceptual Design
Detailed Design
Access Routes
Waste Disposal
Simulations
Materials Tests
Seismic Tests
Fabrication
Preparation of Modular Pieces
Build and Assembly
Test under Acceptance Criteria
Stress Test
Operation and Maintenance
As you can see, the Project Manager decided over a sequential roadmap, presented with little detail in timings, with start and end dates to picture dimension over the diagram.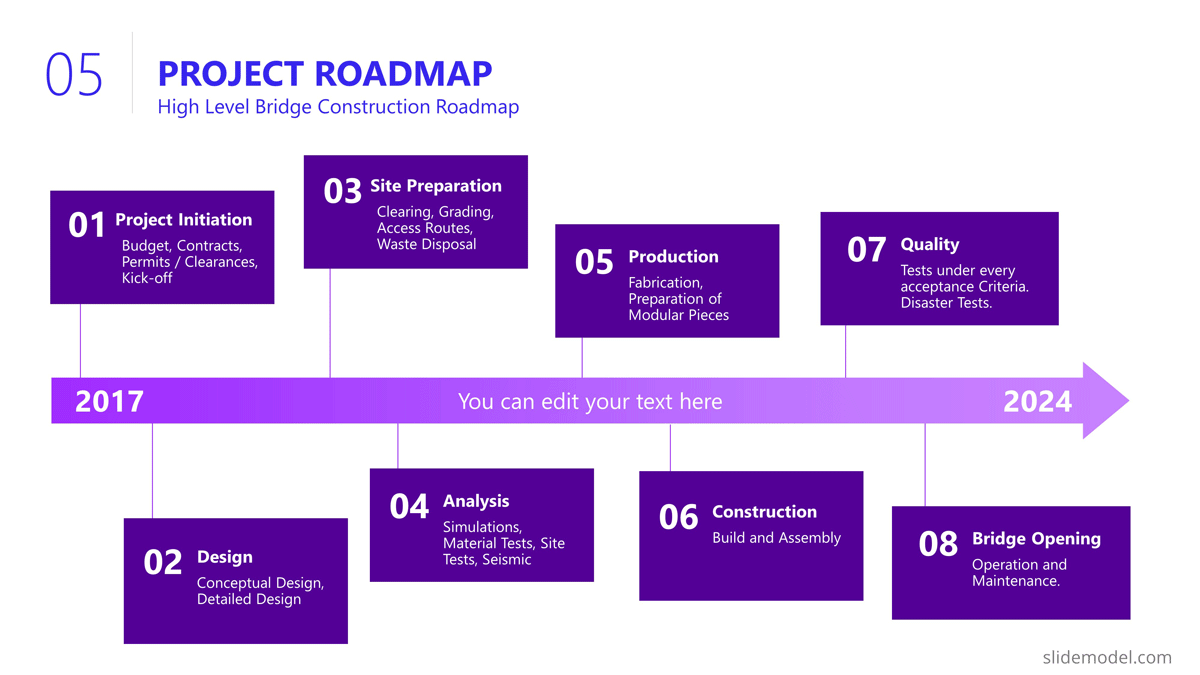 Action Plan
In the bridge construction project of the example, there will be plenty of activity plans. All along the project several of these slides will be created and updated. The most suitable option for presentation tasks, durations, precedence relationship and resource allocation is the Gantt Chart Template. We present the first Quarter of the project, over the Conceptual Design Activities.
As displayed in the PowerPoint Slide , the subtitle clarifies the number of slides that will be used for this purpose.
The activities presented are:
Site Analysis
Feasibility Analysis
Design Concepts
BIM Model Creation
Model Revision
Environmental Impact
Present Design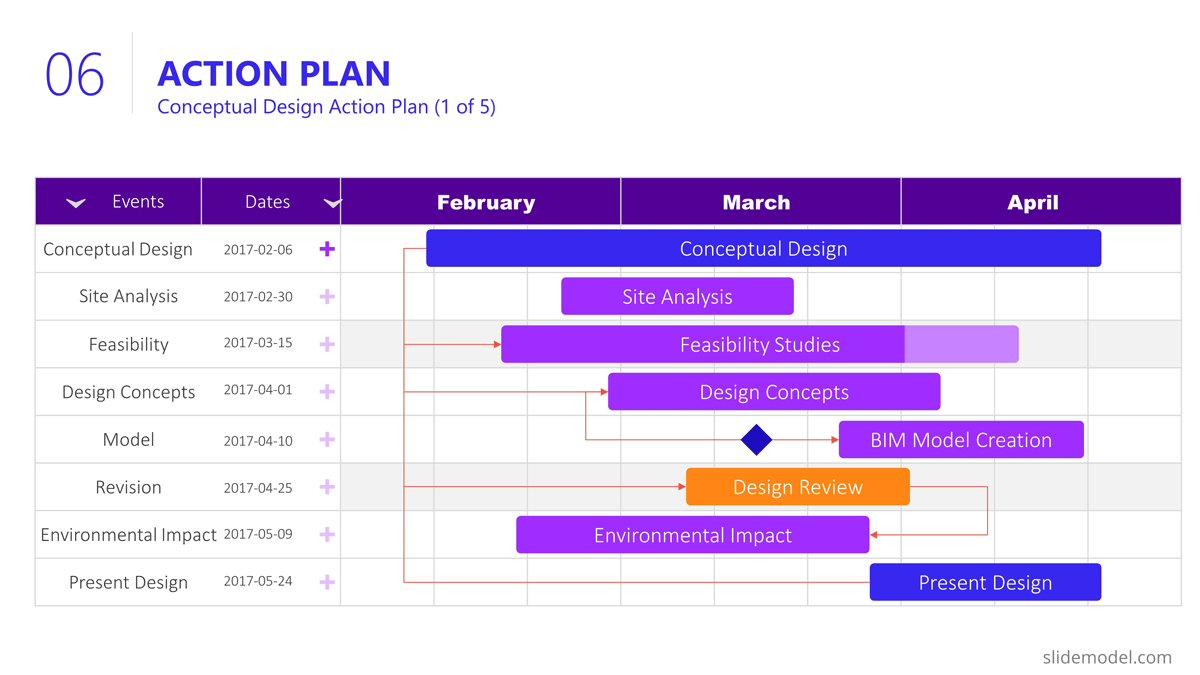 Project Risks
Risk management is an iterative process all over the project life cycle. When presenting your projects, the risks will vary depending on the progress over the roadmap. For this specific example we decided to present the risks being discussed during the Ideation stage, where the developer is exchanging risks with contractors and the company that will build the bridge.
Our suggested layout for this kind of information is a simple table, where the risks are clearly readable and visible, while the description is a hint for discussion rather than an in depth explanation.
It is very important to classify the presented risks, at least with two dimensions; "Impact" and "Probability". This will generate quality conversations around them.
Outlined Risks during the Initiation Phase:
Design Errors
Construction Delays
Budget Overruns
Regulatory Changes
Site Conditions
Equipment Failures
Health and Safety Incidents
As the reader can spot, the risks outlined, are very high level, and each of them will trigger specific Risk Analysis Reports.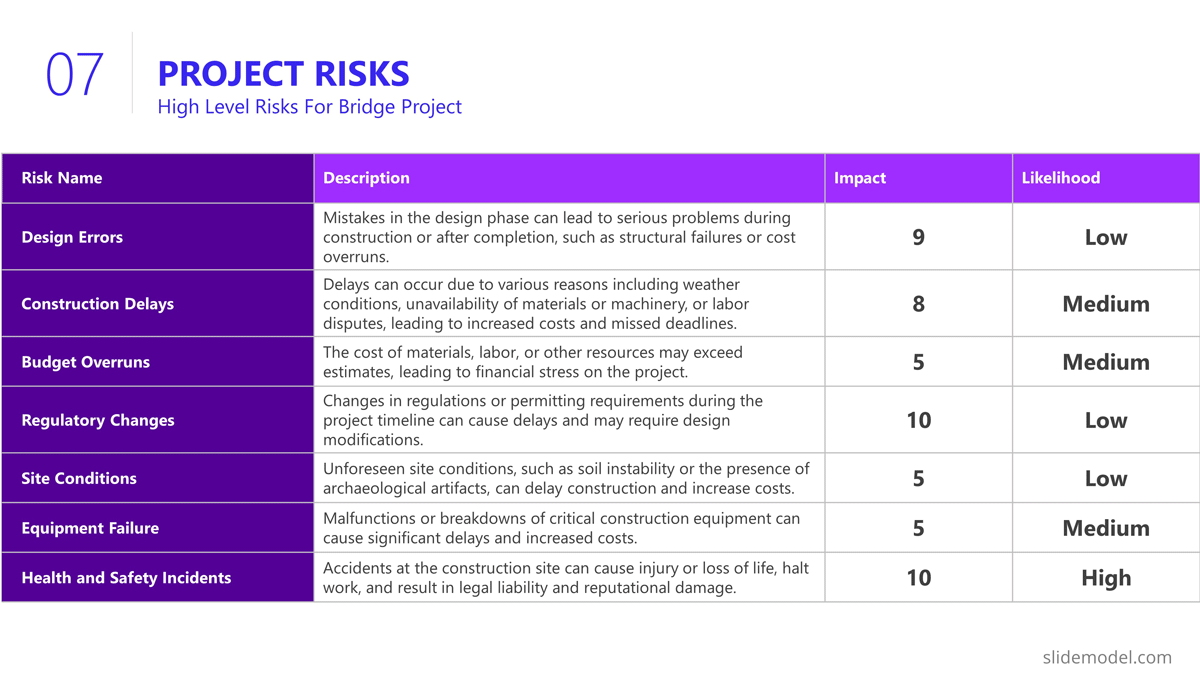 The quality control section of the project presentation may vary depending on the quality process adopted. For large scale companies with a uniform portfolio of projects , it is common to see a continuous improvement quality model, which iteratively builds quality over the different projects (for example software companies) For construction companies like the example, the situation is not different, and the quality control model is aligned with the specific building process model. In this specific case, the project manager is presenting the quality control process to be applied over the BIM model and the Quality Control process to be followed for the physical construction of the bridge: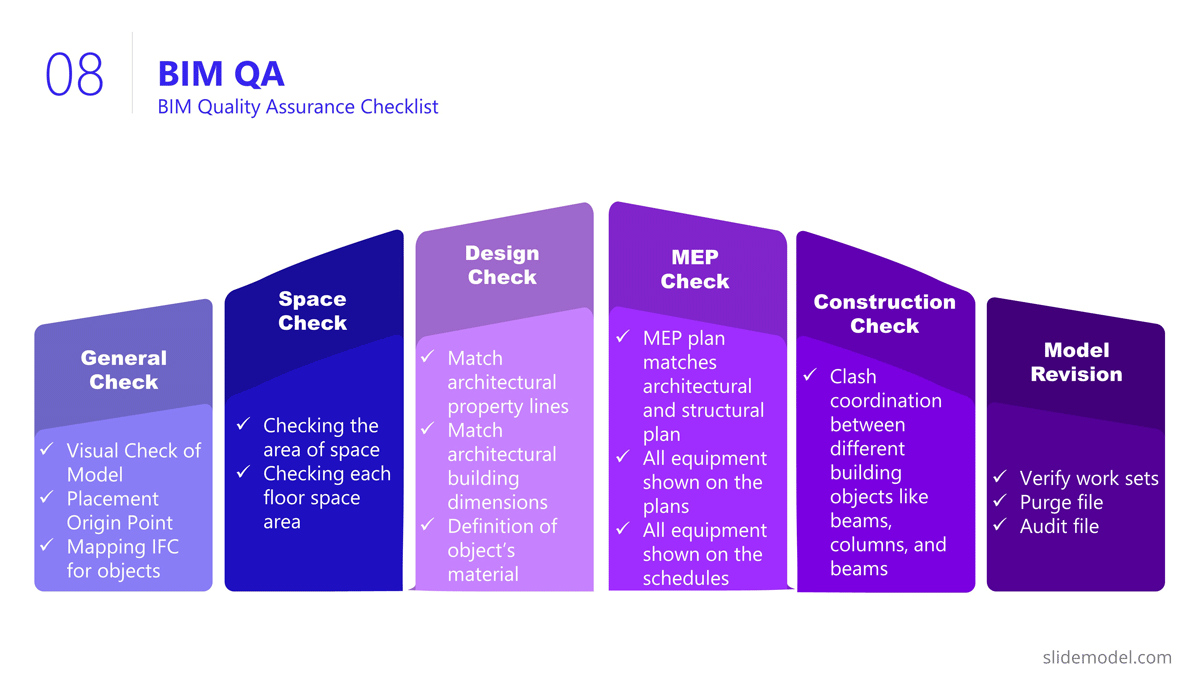 Execution and Monitoring
During the project, several status meetings will be carried out. During the project presentation the manager can establish the pattern to be used along the project.
For this example, we set a basic progress dashboard where the project manager can present :
The current timeline
Top 5 issues
Current Burndown
Top 5 risks.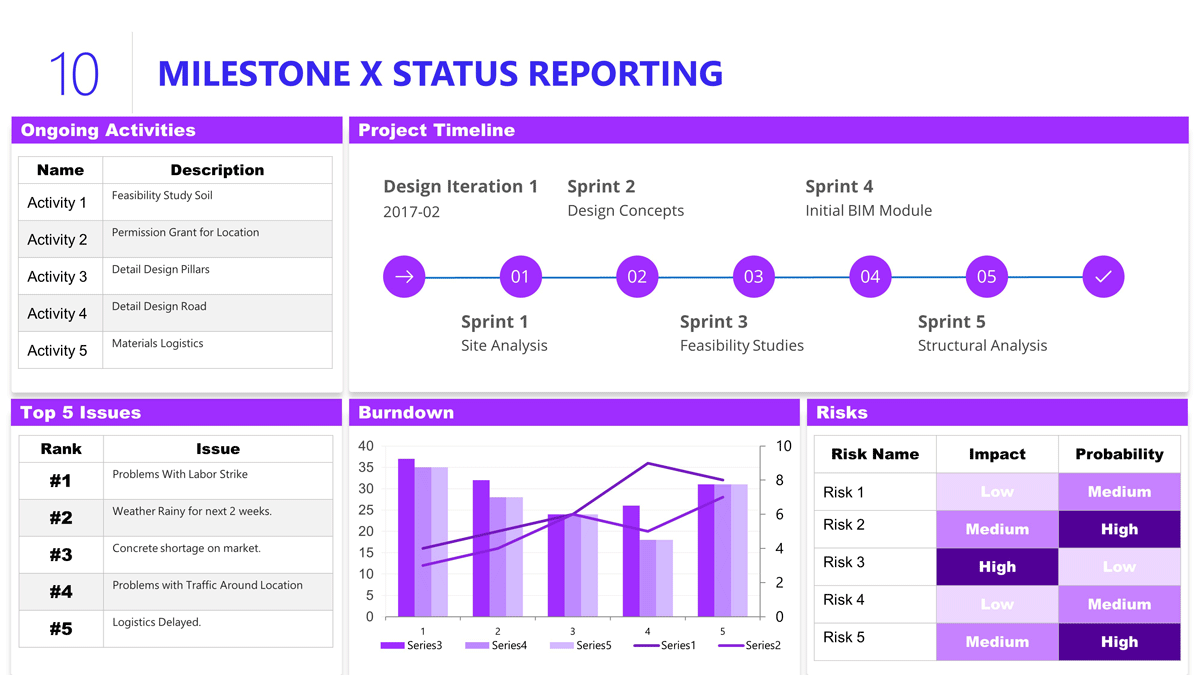 The art of project presentation goes beyond listing data in random slides. A project presentation is a powerful tool to align stakeholders and foster an environment of trust and collaboration over factual information.
With a structured approach, all members involved in the project design and execution can understand the direction that's being taken and the importance behind certain decisions. We hope these insights can turn your project into a powerful presentation that inspires and deliver results.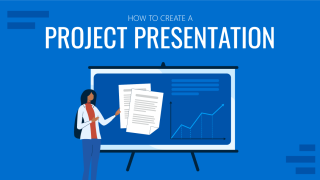 Like this article? Please share
Project Management, Project Planning Filed under Business
Related Articles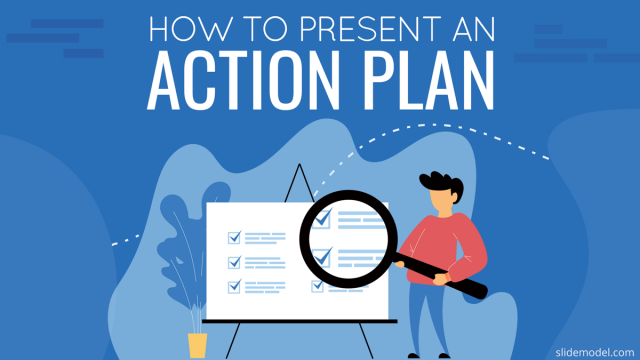 Filed under PowerPoint Tutorials • November 8th, 2023
How To Present an Action Plan
An Action Plan is a sequence of steps that must be performed for a strategy to succeed. Learn how to present your Action plan to an Executive Audience.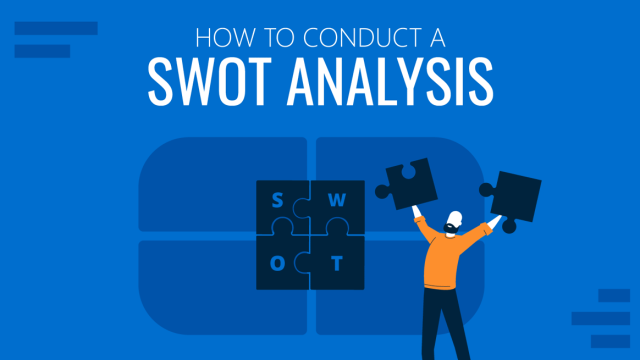 Filed under Business • September 15th, 2023
How to Conduct a SWOT Analysis (Examples + Templates)
Bring value to your business and to potential customers by learning how to conduct a SWOT analysis. Detailed guide with examples + suggested templates.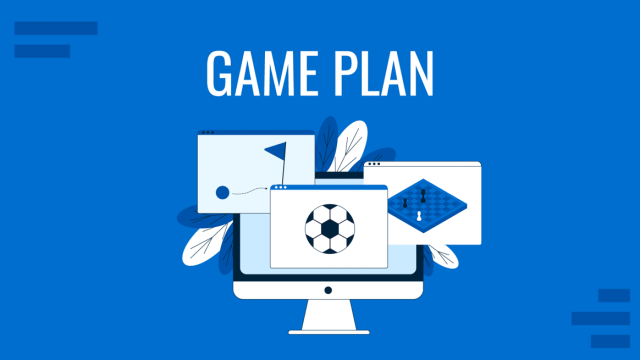 • September 8th, 2023
Game Plan PowerPoint Templates For Sports And Strategic Presentations
Game Plan Templates are an exclusive set of PPT templates that experts have designed to create sports and strategy-related presentations.
Leave a Reply
20 Great Examples of PowerPoint Presentation Design [+ Templates]

Published: August 03, 2023
When it comes to PowerPoint presentation design, there's no shortage of avenues you can take.
While all that choice — colors, formats, visuals, fonts — can feel liberating, it's important that you're careful in your selection as not all design combinations add up to success. We're not saying there's one right way to design your next PowerPoint presentation, but we are saying there are some designs that make more sense than others.
In this blog post, you'll learn how to create an awesome PowerPoint deck and then see real presentations that nail it in exactly their own way.
What makes a good PowerPoint presentation?
A great PowerPoint presentation gets the point across succinctly while using a design that builds upon the point, and doesn't detract from it. The following aspects make for a great PowerPoint presentation:
1. Minimal Animations and Transitions
Believe it or not, animations and transitions can take away from your PowerPoint presentation. Why? Well, they distract from the design you worked so hard on — and from your content, too.
A good PowerPoint presentation keeps the focus on your argument by keeping animations and transitions to a minimum. That said, you don't have to eliminate them all. You can use them tastefully and sparingly to emphasize a point or bring attention to a certain part of an image.
2. Cohesive Color Palette
It's worth reviewing color theory when creating your next PowerPoint presentation. A cohesive color palette uses complementary and analogous colors to draw the audience's attention, emphasize certain aspects, and deemphasize bits of information that the audience might not need at a certain point in time.
3. Contextualized Visuals
An image does speak more than words. And it's been proven that the human brain is wired to process visuals much faster than words. Take advantage of that by including graphs, photos, and illustrations that can help you build upon your point while keeping your audience's interest.
Make sure you contextualize those visuals by explaining verbally why that image is there. Otherwise, it'll be distracting to the audience and may potentially cause more questions than answers.
10 Free PowerPoint Templates
Download ten free PowerPoint templates for a better presentation.
Creative templates.
Data-driven templates.
Professional templates.
You're all set!
Click this link to access this resource at any time.
Tell us a little about yourself below to gain access today:
Powerpoint design ideas.
It's impossible for us to tell you which design ideas you should go after in your next PowerPoint, because, well, we don't know what the goal of your presentation is. Luckily, new versions of PowerPoint actually suggest ideas for you based on the content you're presenting. This can help you keep up with the latest trends in presentation design .
In PowerPoint 2016 and later, PowerPoint is filled with interesting boilerplate designs you can start with. To find these suggestions, open PowerPoint and click the "Design" tab in your top navigation bar. Then, on the far right side, you'll see the following choices:
Click the "Design Ideas" option under this Design tab, as shown in the screenshot above. This icon will reveal a vertical list of interesting slide layouts based on what your slides already have on them.
Don't have any content on your slides yet? You can easily shuffle this vertical list of slide design ideas by clicking various themes inside the color carousel to the far left of the Design Ideas icon, as shown below:
As you browse and choose from the themes shown above, the Design Ideas pane to the right will interpret them and come up with layouts. Below, we've included some of our favorite ones.
Atlas (Theme)
Covering a more creative subject for a younger or more energetic audience? On behalf of PowerPoint, might we suggest the cover slide design below? Its vibrant red color blocks and fun lines will appeal to your audience.
PowerPoint Ideas for This Theme:
Use this simple theme to focus on key elements of your presentation.
Customize the colors to match your brand or try contrasting colors for text and background for readability and visual appeal.
Madison (Theme)
This design doesn't have the intensity of the first slide on this list. But it has a simple structure that can make any PowerPoint presentation a good slideshow.
Add unique and on-brand fonts, textures, and borders to this theme for classic and cool presentations.
Add an image collage or textured photograph to create distinct and consistent PowerPoints for your brand.
Parcel (Theme)
Parcel offers a variety of slide layouts with geometric shapes. Add these shapes to your slides to create interesting visual elements. Use them for backgrounds, content, or decoration, and experiment with different shapes, sizes, and layouts.
Add a color-blocked background for a fun but relaxing tone for your audience, or use color blocks to highlight sections of text.
Experiment with this PowerPoint theme's contemporary fonts for cool slides that feel professional.
Add a chart or graph to visualize data in your presentation.
Crop (Theme)
This PowerPoint design idea uses graphic elements such as lines and bars to give structure, contrast, and modern flair to your slides.
Make the most of this theme with high-quality images. Simple compositions with lots of negative space or bold focal points can help your slide's design pop.
Use this theme's grid layout to create clean, organized layouts, even if design isn't your strength.
Badge (Theme)
We're particularly fond of this PowerPoint design style. By using lines and contrasting elements — like a burst, as shown below — you add depth to your slides. This can help your content capture and hold your audience's attention more easily.
Add badges to highlight key points and sections, or to showcase achievements.
Add original illustrations to your presentation's design. You might think you need to use professional illustrations for this. But adding quick doodles or sketches to this theme can help you create authentic and creative PowerPoint presentations.
If you're not fond of the built-in PowerPoint design themes, you can always download a free PowerPoint template and input your content onto pre-made slide styles.
Let's take a look at the best ones you can download below.
Creative PowerPoint (Template)
This presentation template uses bright colors and plenty of white space to convey a modern but fun design. Organic shapes and geometric lines and patterns add an extra visual element to the slides, achieving depth and personality. Get it here .
Download These Templates for Free
Design Ideas for This Template:
Create custom graphics or textures and layer them on top of this template's image layers to create beautiful slides for your brand. Be sure to use consistent styles and colors for a cohesive design.
Get inspired by the clear visual hierarchy of this template as you customize it. Use font sizes, color, and graphics to highlight each section. This can help you make sure that important information stands out from supporting details.
Professional Style PowerPoint (Template)
These PowerPoint slides use more neutral colors and fonts to create a calm and elegant vibe. It also highlights quality images to communicate key points. Get it here .
This template works best with subtle pastels and muted colors. Try non-traditional color combos, like peach and mint green, for a unique PowerPoint presentation.
Images and data visualizations will stand out in this template, so make sure you have excellent photos and illustrations to showcase.
Data PowerPoint (Template)
This template uses a rounded font to draw sharp contrast with the lines and graphs that will populate the presentation. If you want to offer engaging visuals with number-crunching content, the slide design ideas in this template are a great choice. Get it here .
Try an on-brand duotone color scheme or use a dark background with this template to give your slides a simple but trendy look.
Use the built-in icon library or import custom icons into your slides. You can use icons to represent important topics or concepts for easier skimming. This visual feature can also make your slides more exciting.
Simple PowerPoint (Template)
By pairing vibrant colors with pale ones, this PowerPoint gives an understated feel, which can draw attention to the content while still being visually engaging. Get it here .
Combine multiple images with vertical or horizontal formatting in this template for dynamic and beautiful slides.
Play with contrasting typography styles. Try combining a bold heading font with a simple body font. This can help you draw attention to important information and make your PowerPoint design easy to read.
Best PowerPoint Presentation Slides
Business presentation slides, business plan template, company profile template, marketing plan template, project status report template, annual report template, product launch template, visual brand identity template, infographic template, financial report template, industry trends template.
Want some inspo as you create your next presentation? Look no further — whether you're projecting your slides in person or sharing them online, these slides will help you impress your audience.
And to make your search even easier, we've added gorgeous templates for the most popular business needs below. Keep reading to find the best Microsoft PowerPoint template for your next presentation.
Business presentations can be intense. This set of PowerPoint slides could include a wide range of important information such as:
Company history
Mission and vision
Business goals
Market analysis
Competitive landscape
Growth strategies
So, business presentations can be overwhelming for an audience to consume. This makes great presentation design essential.
The Modern PowerPoint Template featured here is sleek and modern. But it's also fun and appealing, with a streamlined design that leaves a lasting impression.
Pro tip : Use headers to communicate top priorities in your business presentation. Then, use body copy and images to add details that will support and enhance your PowerPoint.
A well-crafted business plan is vital to any business, whether it's a startup, scale-up, or established company. A business plan can be just as complex as a business presentation, but it also needs to entice investors and partners.
This Retro PowerPoint Template is fun, interesting, and unique. It also has easy-to-read text and plenty of space for useful images and charts. This makes it an ideal template for business presentations.
Like your business plan, your company profile is key to developing your business. But your company profile is more than a peek at your biz plan. It's a chance to highlight your team, culture and values, major clients, and your company history.
When done right, this presentation can show your competitive advantage and build trust for your brand. This means that your presentation slides need to be just right. Download the company profile template featured above and five more great company profile templates today.
The right marketing plan presentation can decide whether your team will have the budget and resources it needs to meet your goals. That's why marketing plans need great presentation design.
After using a marketing plan template to write out your completed plan, use an eye-catching presentation template to share your ideas.
This Typographic PowerPoint Template will make it easy to use custom graphics and typography that will make your brand presentation shine.
Pro tip : Use different charts and graphs to highlight the data you used while making marketing plan decisions. This will reinforce the logic of your ideas while adding more visual interest.
Project status reports keep stakeholders informed about project milestones, timelines, risks, and budget. Try this template to add transparency, manage expectations, and stay proactive with your project presentations.
Annual reports offer a company's performance summary, achievements, finances, and more. This means that an organized layout is essential to showcase growth and wins for the year. This presentation needs to be well-designed so that it inspires the trust and confidence of employees, shareholders, and members of the community.
Try this annual report template if you want to create a PDF or this template for PowerPoint .
Pro tip : Choose the right presentation software for your presentation. While most presentation design is created in PowerPoint or Keynote, sometimes it's a good idea to try out new tools.
Product launch is an exciting time at any company. A great PowerPoint presentation for product release will include:
Product features
Target audience
Marketing strategy
Launch timeline
Besides generating excitement, this deck keeps stakeholders consistent and connected. It's central to driving customer interest, engagement, and sales.
The Doodle Template is a great choice for product launch presentations with its range of slide features. It has lots of space for product images, as well as icons to represent stakeholders, teams, or product features.
Pro tip : Use the bright and cheery graphics in this template as is or replace them with sketches from your product creation process for a customized touch.
Consistency and visual appeal are crucial elements of building a strong brand identity. Using a PowerPoint presentation template can help you clearly communicate the details that make your company's brand, logo, typography, colors, imagery, and design one of a kind.
Start with this brand building guide to make sure you've nailed down the most important elements of your brand identity. Then, use one of these templates from Canva to develop your brand identity presentation.
Infographics are a powerful way to present complex information or data in a visual way. Different types of information lend themselves to different presentation styles.
You can add these free PowerPoint templates for infographics to a larger slide presentation or use this format to create an infographic for other channels.
Pro tip : Add an infographic to a business or data presentation to add data insights and storytelling to your presentation slides. This will help make your PowerPoint presentation more memorable.
Concise financial reporting helps businesses review their financial performance for better decision-making. This presentation often includes confidential data such as revenue, profit, and cash flow.
The Abstract PowerPoint Template has slide designs for data comparison, quotes, and analysis. Its clean and simple design will make your financial report presentations look cool and professional.
To stay ahead of the competition, you need the latest industry insights. And to keep that data engaging, you need great presentation design for trends. Trends decks might include data on market research, competitive analysis, new technologies, or consumer behavior.
This 3D Gradient PowerPoint Template combines bold colors with fun shapes. It's the perfect vehicle to highlight bright images, icons, and data on the latest trends.
Pro tip : New information can be tough to consume, so it's best to keep your copy short and easy to understand. Use images that tell a story to make the most of every section of your presentation.
Good Examples of PowerPoint Presentation Design
To see some examples of the best PowerPoint presentation designs, check out the following decks.
1. "The Search for Meaning in B2B Marketing," Velocity Partners
We've said it once , and we'll say it again: We love this presentation from Velocity Partner's Co-Founder Doug Kessler. Not only is the content remarkable, but the design is also quite clever. While each slide employs the same background visual, the copy in the notebook unfolds brilliantly through a series of colorful doodles and bold text. This gives the presentation a personal feel, which aligns with the self-reflective nature of the concept.
2. "You Don't Suck at PowerPoint," Jesse Desjardins
If the contrast used throughout this PowerPoint presentation design were a human, we'd marry it. This skillful presentation from Jesse Desjardins employs the perfect color palette : balancing black and white photos with pops of fluorescent pink, yellow, and blue. The cheeky vintage photos work to reinforce the copy on each slide, making the presentation both interesting and visually appealing.
3. "Accelerating Innovation in Energy," Accenture
Balancing visual backgrounds with text isn't easy. More often than not, the text is formatted in a way that winds up getting lost in the image. This presentation from Accenture combated this issue by combining shapes and graphics to create contrast between the text and the background. Well done.
4. "Visual Design with Data," Seth Familian
When you're tasked with presenting a lot of information in a little bit of time, things can get sort of messy. To simplify this type of presentation, it's a good idea to use a visual agenda like the one shown above. This index clearly signifies the start and finish of each section to make it easier for the viewer to follow along and keep track of the information. The presenter takes it further by including an additional agenda for each exercise, so that the audience knows what they're supposed to do.
5. "How to Craft Your Company's Storytelling Voice," MarketingProfs
Do you love these hand-drawn illustrations or do you love these hand-drawn illustrations? I mean, c'mon, this is amazing. Certainly, it would have been easier to generate these designs online, but this approach highlights MarketingProf's commitment to investing the time and thought it takes to create an out-of-the-box piece of content. And as a result, this presentation stands out in the best way possible.
6. "Blitzscaling: Book Trailer," Reid Hoffman
If you're going to go the minimalistic route, take note of this PowerPoint presentation example from Reid Hoffman. This clean design adheres to a simple, consistent color scheme with clean graphics peppered throughout to make the slides more visually interesting. Overall there are no frills or unnecessary additions, which allows the informative content to take priority.
7. "Healthcare Napkins," Dan Roam
This presentation dates back to 2009, but the design is still as good as ever. The colorful, quirky doodles help tell the story while also serving as an interesting way to illustrate data (see slides 20 and 21). For visual learners, this approach is much more inviting than a series of slides riddled with text-heavy bullet points.
8. "One Can Be Diverse: An Essay on Diversity," With Company
This presentation employs both powerful images and modern typography to illustrate the point. While many of the slides contain long quotes, they are broken up in a way that makes them easily digestible. Not to mention all of the text is crisp, clean, and concise.
9. " 10 Things Your Audience Hates About Your Presentation ," Stinson
his simplistic presentation example employs several different colors and font weights, but instead of coming off as disconnected, the varied colors work with one another to create contrast and call out specific concepts. Also, the big, bold numbers help set the reader's expectations, as they clearly signify how far along the viewer is in the list of tips.
10. "Pixar's 22 Rules to Phenomenal Storytelling," Gavin McMahon
This presentation by Gavin McMahon features color in all the right places. While each of the background images boasts a bright, spotlight-like design, all the characters are intentionally blacked out. This helps keep the focus on the tips, while still incorporating visuals. Not to mention, it's still easy for the viewer to identify each character without the details. (I found you on slide eight, Nemo.)
11. "Facebook Engagement and Activity Report," We Are Social
Here's another great example of data visualization in the wild. Rather than displaying numbers and statistics straight up, this presentation calls upon interesting, colorful graphs, and charts to present the information in a way that just makes sense.
12. "The GaryVee Content Model," Gary Vaynerchuk
This wouldn't be a true Gary Vaynerchuk presentation if it wasn't a little loud, am I right? Aside from the fact that we love the eye-catching, bright yellow background, Vaynerchuk does a great job of incorporating screenshots on each slide to create a visual tutorial that coincides with the tips. He also does a great job including a visual table of contents that shows your progress as you go through the presentation (and aligns with the steps of content marketing, too).
13. "20 Tweetable Quotes to Inspire Marketing & Design Creative Genius," IMPACT Branding & Design
We've all seen our fair share of quote-chronicling presentations but that isn't to say they were all done well. Often the background images are poor quality, the text is too small, or there isn't enough contrast. Well, this professional presentation from IMPACT Branding & Design suffers from none of said challenges. The colorful filters over each background image create just enough contrast for the quotes to stand out.
14. "The Great State of Design," Stacy Kvernmo
This presentation offers up a lot of information in a way that doesn't feel overwhelming. The contrasting colors create visual interest and "pop," and the comic images (slides 6 through 12) are used to make the information seem less buttoned-up. Once the presentation gets to the CSS section, it takes users slowly through the information so that they're not overwhelmed.
15. "Clickbait: A Guide To Writing Un-Ignorable Headlines," Ethos3
Not going to lie, it was the title that convinced me to click through to this presentation but the awesome design kept me there once I arrived. This simple design adheres to a consistent color pattern and leverages bullet points and varied fonts to break up the text nicely.
16. "Digital Transformation in 50 Soundbites," Julie Dodd
This design highlights a great alternative to the "text-over-image" display we've grown used to seeing. By leveraging a split-screen approach to each presentation slide, Julie Dodd was able to serve up a clean, legible quote without sacrificing the power of a strong visual.
17. "Fix Your Really Bad PowerPoint," Slide Comet
When you're creating a PowerPoint about how everyone's PowerPoints stink, yours had better be terrific. The one above, based on the ebook by Seth Godin, keeps it simple without boring its audience. Its clever combinations of fonts, together with consistent color across each slide, ensure you're neither overwhelmed nor unengaged.
18. "How Google Works," Eric Schmidt
Simple, clever doodles tell the story of Google in a fun and creative way. This presentation reads almost like a storybook, making it easy to move from one slide to the next. This uncluttered approach provides viewers with an easy-to-understand explanation of a complicated topic.
19. "What Really Differentiates the Best Content Marketers From The Rest," Ross Simmonds
Let's be honest: These graphics are hard not to love. Rather than employing the same old stock photos, this unique design serves as a refreshing way to present information that's both valuable and fun. We especially appreciate the author's cartoonified self-portrait that closes out the presentation. Well played, Ross Simmonds.
20. "Be A Great Product Leader," Adam Nash
This presentation by Adam Nash immediately draws attention by putting the company's logo first — a great move if your company is well known. He uses popular images, such as ones of Megatron and Pinocchio, to drive his points home. In the same way, you can take advantage of popular images and media to keep the audience's attention and deepen your arguments.
PowerPoint Presentation Examples for the Best Slide Presentation
Mastering a PowerPoint presentation begins with the design itself. Use the ideas above to create a presentation that engages your audience, builds upon your point, and helps you generate leads for your brand.
Editor's note: This post was originally published in March 2013 and has been updated for comprehensiveness. This article was written by a human, but our team uses AI in our editorial process. Check out our full disclosure to learn more about how we use AI.
Don't forget to share this post!
Related articles.
Get Buyers to Do What You Want: The Power of Temptation Bundling in Sales
How to Create an Engaging 5-Minute Presentation
How to Start a Presentation [+ Examples]
How to Create an Infographic in Under an Hour [+ Free Templates]
17 PowerPoint Presentation Tips to Make More Creative Slideshows [+ Templates]
120 Presentation Topic Ideas Help You Hook Your Audience
How to Create the Best PowerPoint Presentations [Examples & Templates]
The Presenter's Guide to Nailing Your Next PowerPoint
How to Create a Stunning Presentation Cover Page [+ Examples]
How to Easily Create a SlideShare Presentation
Free PowerPoint Project Management Templates
By Kate Eby | August 7, 2023
Link copied
We've compiled a comprehensive collection of free PowerPoint project management templates for project managers, project sponsors, team members, and other stakeholders to strategize, track progress, and present key project information.
Included on this page, you'll find a PowerPoint project timeline template , a PowerPoint project dashboard template , a PowerPoint project status report template , a PowerPoint project charter template , and a PowerPoint project kickoff template , and more.
PowerPoint Gantt Chart Template
Download the Gantt Chart Template for PowerPoint
Use this visually rich PowerPoint Gantt chart project template to monitor the progress of project tasks over time. This template is an excellent project-tracking tool, displaying the start and end dates of each project task along with their dependencies. By offering a timeline layout with color-coded bars for project tasks, the Gantt chart template simplifies project planning and delivers a clear, presentation-ready overview of the project schedule.
See this collection of free PowerPoint Gantt chart templates to discover more tools and optimize your project planning and timeline management.
PowerPoint Project Timeline Template
Download the Project Timeline Template for PowerPoint
Successful project management entails not only managing deliverables, scopes, budgets, and resources but also planning and monitoring project timelines. Use this free, editable project timeline template as a tracking tool to visualize the progress of your project tasks over time. It offers customizable slides for detailing project tasks, durations, and milestones, creating a visually appealing timeline. Due to its adaptable and user-friendly design, this customizable template allows you to modify your timeline as the project evolves, ensuring precise tracking and efficient project management.
For more timeline-focused templates, see these free PowerPoint project timeline templates . For more information about making PowerPoint timelines from scratch, read this guide to making a timeline in PowerPoint .
PowerPoint Project Dashboard Template
Download the Project Dashboard Template for PowerPoint
Present your project management plan and progress using this visually rich project dashboard template for PowerPoint. This free, customizable tool includes pre-designed slides to create captivating project timelines, statuses, priorities, and budgets. Its editable features allow you to adjust the timeline's layout, colors, and content to suit your specific project needs. With this template, creating professional project timelines that clearly communicate milestones and deadlines becomes seamless.
PowerPoint Project Status Report Template
Download the Project Status Report Template for PowerPoint  
Clearly communicate your project's status with this free, editable project status report template for PowerPoint. It features customizable slides where you can input key project details, such as progress, milestones, risks, and upcoming tasks. By using this template, you can easily create professional status reports that effectively communicate project updates and keep stakeholders informed about a project's progress and challenges.
PowerPoint Project Charter Template
Download the Project Charter Template for PowerPoint
This PowerPoint project charter template is a free, editable tool designed for drafting project charters that outline a project's objectives, scope, and stakeholders. It offers customizable slides where you can input essential information, such as project goals, deliverables, timelines, and team roles. By using this template, you can efficiently develop thorough project charters that provide clarity and understanding among project members and stakeholders.
PowerPoint Project Kickoff Presentation Template
Download the Project Kickoff Presentation Template for PowerPoint
This PowerPoint project kickoff presentation template helps you create engaging presentations for kickoff meetings. It includes customizable slides for presenting project objectives, deliverables, timelines, team introductions, and communication strategies. With this free, editable template, you can easily tailor the content, visuals, and layout to fit your project's needs, ensuring a well-structured and visually dynamic presentation to kick off your project effectively.
PowerPoint Project Workflow Template
Download the Project Workflow Template for PowerPoint  
Use this free project workflow template for PowerPoint to visualize and document your project's sequence of tasks and activities. This free, editable tool includes customizable slides where you can input process steps, dependencies, responsible parties, and timelines. With this template, you can create a clear and organized visual of the project workflow, promoting smooth collaboration, identifying bottlenecks, and enhancing project effectiveness. 
Download one of these free PowerPoint workflow templates to help ensure your project team is on track.
PowerPoint RACI Matrix Template
Download the RACI Matrix Template for PowerPoint
Present your team member's roles and clarify your project responsibilities effortlessly with this RACI matrix template for PowerPoint. This customizable tool provides slides where you can input tasks, project phases, and roles, specifying who is responsible, accountable, consulted, and informed (RACI). By using this free, editable template, you can create a clear RACI matrix visualization that enhances delegation, collaboration, and decision-making throughout the project lifecycle.
PowerPoint Project Post-Mortem Template
Download the Project Post-Mortem Template for PowerPoint  
Proactively engage project stakeholders with this free, editable project post-mortem template for PowerPoint. This tool helps you and your team evaluate and reflect upon a project's outcomes and lessons learned. This template features customizable slides where you can document project achievements, challenges, best practices, and improvement areas. With this template, you can craft a comprehensive post-mortem analysis that facilitates knowledge exchange, informed future project planning, and continuous improvement within your organization.
PowerPoint Project Summary Template
Download the Project Summary Template for PowerPoint
Use this PowerPoint project summary template to provide a concise overview of a project's key details, outcomes, and impacts. This dynamic, editable template consists of customizable slides where you can input project highlights, objectives achieved, key performance indicators, and key takeaways. By using this free template, you can design a striking and informative summary that effectively communicates the project's successes, lessons learned, and future recommendations for stakeholders and decision-makers.
PowerPoint Project Roadmap Template
Download the Project Roadmap Template for PowerPoint
This free project roadmap template for PowerPoint helps you visually depict your project's strategic direction and timeline. This fully editable template includes customizable slides where you can input project tasks, phases, milestones, goals, key activities, and timelines. Try this template to create a clear and engaging roadmap that communicates the project's overall plan, progress, and key deliverables to stakeholders and team members.
PowerPoint SWOT Analysis Template
Download the SWOT Analysis Template for PowerPoint
Use this SWOT analysis template for PowerPoint to assess a project or organization's strengths, weaknesses, opportunities, and threats (SWOT). The template offers customizable slides where you can input relevant factors and analyze them within a structured framework. With this editable template, you can create a visually compelling analysis that facilitates strategic decision-making and identifies areas for improvement or potential expansion.
Find more resources to help you perform SWOT analysis, view our collection of 10 free SWOT analysis templates for PowerPoint .
Get the Most Out of Your Projects with Smartsheet
From simple task management and project planning to complex resource and portfolio management, Smartsheet helps you improve collaboration and increase work velocity -- empowering you to get more done. 
The Smartsheet platform makes it easy to plan, capture, manage, and report on work from anywhere, helping your team be more effective and get more done. Report on key metrics and get real-time visibility into work as it happens with roll-up reports, dashboards, and automated workflows built to keep your team connected and informed.
When teams have clarity into the work getting done, there's no telling how much more they can accomplish in the same amount of time. Try Smartsheet for free, today.
Discover a better way to streamline workflows and eliminate silos for good.
Share this page
Find the perfect PowerPoint presentation template
Bring your next presentation to life with customizable powerpoint design templates. whether you're wowing with stats via charts and graphs or putting your latest and greatest ideas on display, you'll find a powerpoint presentation template to make your ideas pop., presentations.
Help your data, insights, and recommendations make a statement with beautiful and easily customizable presentation templates.
Certificates
Celebrate accomplishments big and small with customizable certificate templates. From gift certificates to awards for finishing a course or training, find a template that highlights their accolades.
Boost visibility for your show, project, or business with easily customizable poster templates. Find templates for all your promotion needs and make them uniquely yours in a flash.
Keep track of whatever you need to in style. From personal planning to promotional calendars, find templates for every kind of project and aesthetic.
Infographics
Say more with less using helpful and easily customizable infographic templates. Add clarity to business presentations, school projects, and more with these helpful templates.
Start with the best PowerPoint templates
Elevate your storytelling
Tips, tricks, and insider advice from our business and design experts
A quick way to create beautiful, powerful PowerPoint presentations
Create captivating, informative content for PowerPoint in just a few minutes—no graphic design experience needed. Here's how:
1. Find the perfect PowerPoint template
2. Customize your creation
3. Show it off
Let's create a powerpoint design, frequently asked questions, where can i find slide templates and themes that i can customize.
To find customizable slide templates and themes, you can explore the business presentations templates or search by PowerPoint templates . Once you find a template that resonates with you, customize it by changing its color scheme, add in your own photos, and swap out the font.
How do I use pre-made PowerPoint templates?
After you've chosen a PowerPoint template to use, customize it. Explore [design tips] on how to customize a deck that resonates with your brand while putting emphasis on the topic at hand. Play with other design elements, like photo shapes, to make each slide unique.
How can I make or edit my own custom PowerPoint templates?
Start from scratch by creating your own PowerPoint template . Follow tips for designs and business presentations so that your unique template is cohesive and relevant to your brand. Incorporate your brand's color scheme and graphics so that all your slides aren't text only.
What kinds templates can I get online for PowerPoint?
You can get PowerPoint templates that have modern designs, animated ones, or even hand-drawn art in each slide. The color schemes range from bold to subtle. Each template's slides are also organized based on what you may want to include in your presentation . You can use the template as a starting point and customize its specific details from theme.
Popular categories
Create a presentation Article
Save Article
Design Article
Share and collaborate Article
Give a presentation Article
Set up your mobile apps Article
Learn more Article
Create a presentation
Create a presentation in PowerPoint
Create presentations from scratch or start with a professionally designed, fully customizable template from Microsoft Create .
Open PowerPoint.
In the left pane, select New .
Select an option:
To create a presentation from scratch, select Blank Presentation .
To use a prepared design, select one of the templates.
To see tips for using PowerPoint, select Take a Tour , and then select Create , .
Add a slide
In the thumbnails on the left pane, select the slide you want your new slide to follow.
In the  Home tab, in the  Slides  section, select  New Slide .
In the Slides section, select Layout , and then select the layout you want from the menu.
Add and format text
Place the cursor inside a text box, and then type something.
Select the text, and then select one or more options from the Font section of the Home tab, such as  Font , Increase Font Size , Decrease Font Size ,  Bold , Italic , Underline , etc.
To create bulleted or numbered lists, select the text, and then select Bullets or Numbering .
Add a picture, shape, and more
Go to the  Insert  tab.
To add a picture:
In the Images section, select Pictures .
In the Insert Picture From menu, select the source you want.
Browse for the picture you want, select it, and then select Insert .
To add illustrations:
In the Illustrations section, select Shapes , Icons , 3D Models ,  SmartArt , or Chart .
In the dialog box that opens when you click one of the illustration types, select the item you want and follow the prompts to insert it.
Need more help?
Want more options.
Explore subscription benefits, browse training courses, learn how to secure your device, and more.
Microsoft 365 subscription benefits
Microsoft 365 training
Microsoft security
Accessibility center
Communities help you ask and answer questions, give feedback, and hear from experts with rich knowledge.
Ask the Microsoft Community
Microsoft Tech Community
Windows Insiders
Microsoft 365 Insiders
Find solutions to common problems or get help from a support agent.
Online support
Was this information helpful?
Thank you for your feedback.
Got any suggestions?
We want to hear from you! Send us a message and help improve Slidesgo
Top searches
Trending searches
13 templates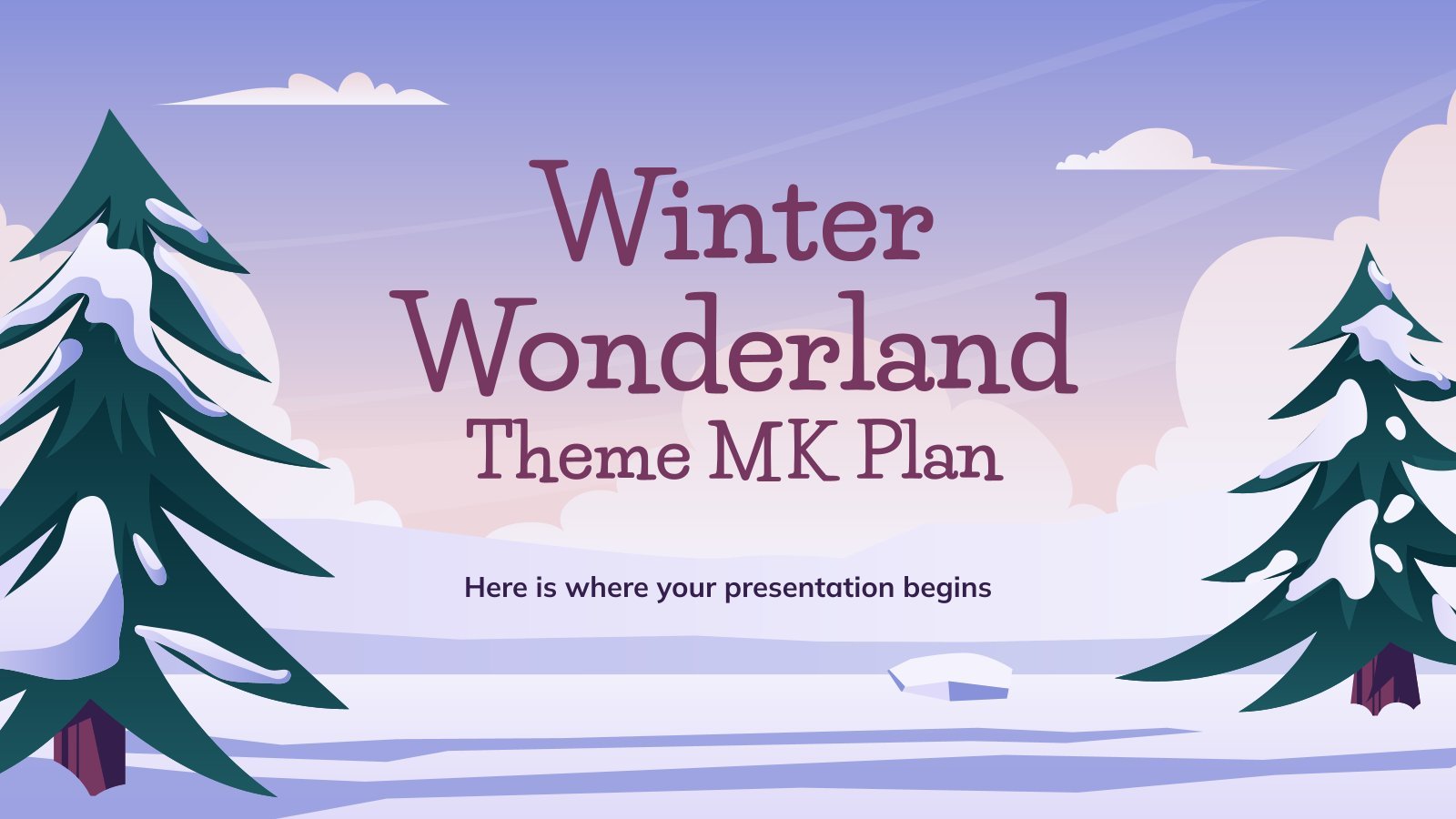 winter wonderland
24 templates
140 templates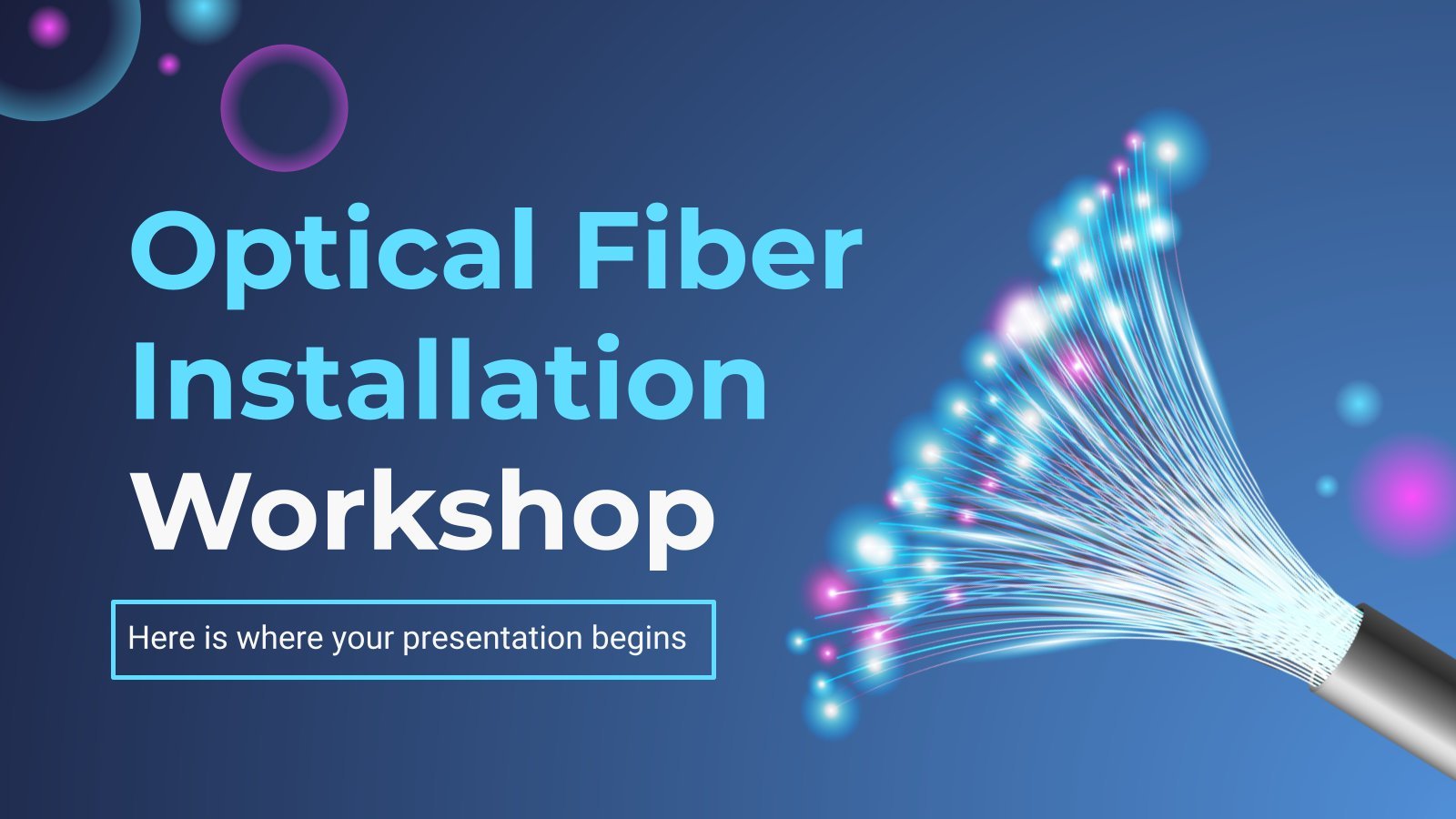 28 templates
winter holiday
22 templates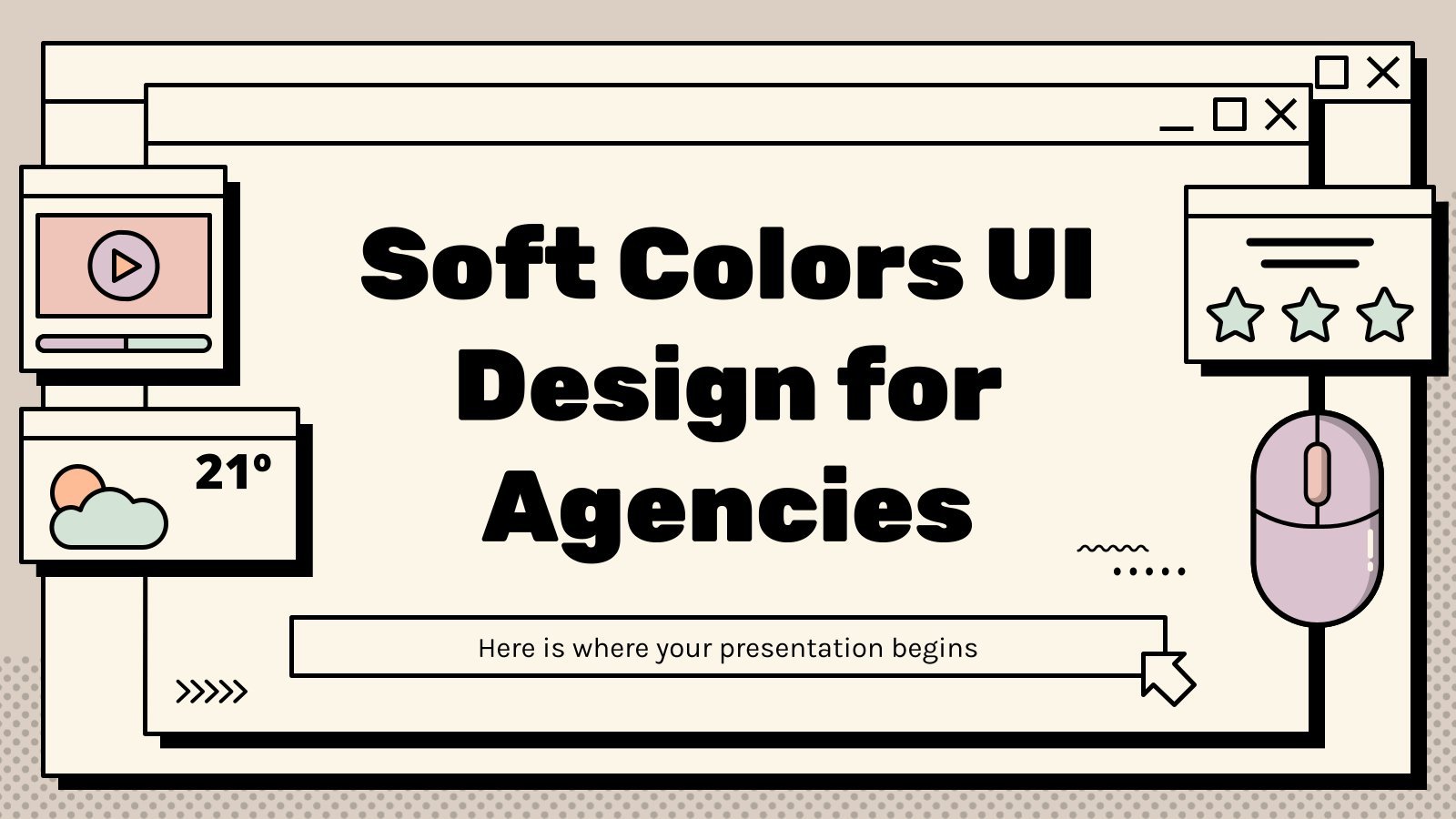 computer technology
229 templates
What are you going to use your presentation for?
Presenting data
I'm not sure
Free vectors, photos and PSD
Free customizable icons
Free online template editor
Free editable illustrations
Free videos and motion graphics
New! New! Make quick presentations with AI
Corporate Website Project Proposal
Corporate website project proposal presentation, free google slides theme and powerpoint template.
Download the "Corporate Website Project Proposal" presentation for PowerPoint or Google Slides. A well-crafted proposal can be the key factor in determining the success of your project. It's an opportunity to showcase your ideas, objectives, and plans in a clear and concise manner, and to convince others to invest their time, resources, and support in your vision. Think of it as your chance to make a case for your project and to motivate others to join you on your journey. Well, that journey begins here, with our editable template for Google Slides and PowerPoint presentations. Download it and start working on your proposal.
Features of this template
100% editable and easy to modify
Different slides to impress your audience
Contains easy-to-edit graphics such as graphs, maps, tables, timelines and mockups
Includes 500+ icons and Flaticon's extension for customizing your slides
Designed to be used in Google Slides and Microsoft PowerPoint
Includes information about fonts, colors, and credits of the resources used
How can I use the template?
Am I free to use the templates?
How to attribute?
Attribution required
Related posts on our blog.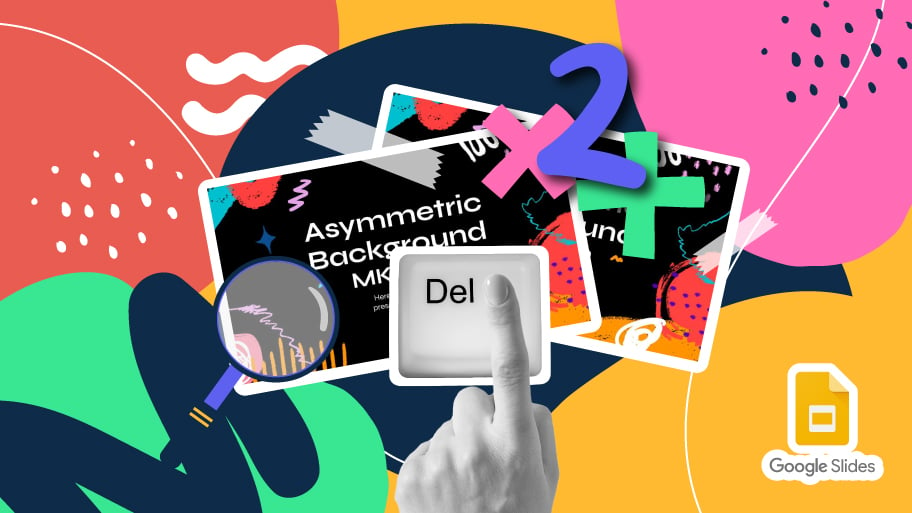 How to Add, Duplicate, Move, Delete or Hide Slides in Google Slides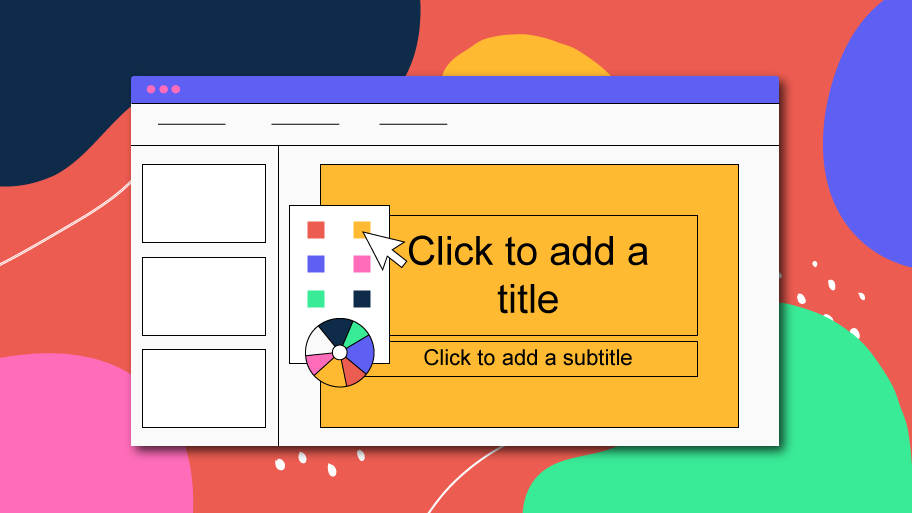 How to Change Layouts in PowerPoint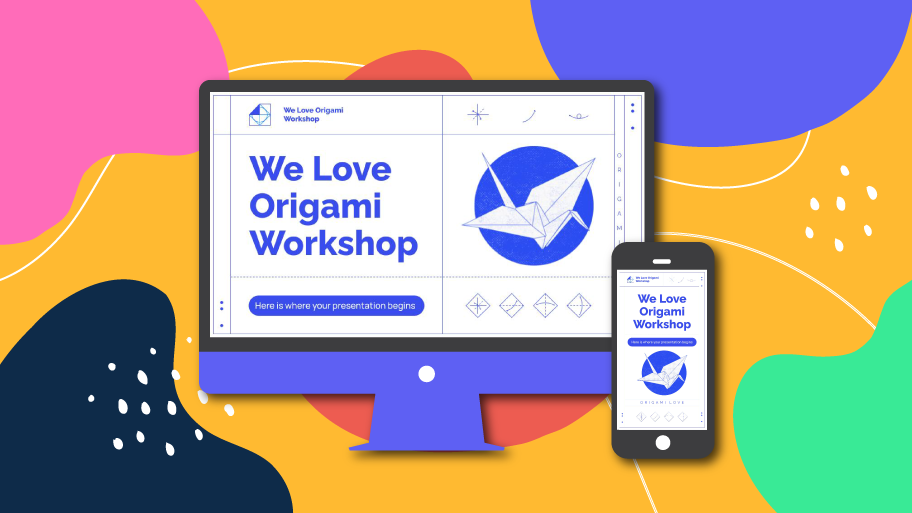 How to Change the Slide Size in Google Slides
Related presentations.
Premium template
Unlock this template and gain unlimited access
Best Free PowerPoint Templates
Featured Presentation Templates
Artificial Intelligence PowerPoint Template
Behavioral Psychology PowerPoint Template
Common benefits of using free powerpoint templates & pre-made slide design for presentation.
Save time & efforts. Focus in your presentation content
Ensure compatibility across different versions of PowerPoint
Easily convert your PowerPoint slides to Google Slides, Keynote and OpenOffice.
Impress your audience with catchy slides & photos and PowerPoint themes with great backgrounds.
Our free PowerPoint backgrounds and presentation templates are very easy to customize and edit for your presentation needs. Using Microsoft PowerPoint (but now also in Google Slides), you can easily create engaging presentations with our free PowerPoint templates & slideshow templates.
Under this section, you can get immediate access to some of the free PPT templates for PowerPoint available in our catalog. Alternatively, you can browse the entire design templates collection using the top menu or search by keyword. Serious presenters often want to keep their presentations minimalist in terms of design, but this catalog has a variety of free presentation templates and backgrounds available. Get access to thousands of modern presentation templates, backgrounds and free PPT templates, and creative slide templates with abstract designs. If you need help finding a suitable PPT template for your presentation project, contact us and we will help you.
Our PPT slides are 100% free for commercial and education presentations, but if you are looking for professionally-designed free slides templates, ready for business presentations, check out these visually appealing PowerPoint templates for PowerPoint and Google Slides.
Best Free PowerPoint templates & Presentation Slides
Free Logistics PowerPoint Template
Workplan Timeline Template for PowerPoint
Free Business PowerPoint Template
Blue & Brown PowerPoint Template
Blue Corporate PowerPoint Template
Free Focus PowerPoint Template
We will send you our curated collections to your email weekly. No spam, promise!
377+ PowerPoint Templates – Free Sample, Example, Format Download!
You need to exude a professional appeal to a student audience and colleagues, whether at school or in a business meeting. Our PowerPoint templates offer you a modern and convenient approach to producing a creative yet simple PPT presentation within minutes. With unique themes, elegant designs, and animated effects, all you need to do is apply minimal effort to create a slide about education, technology, and other topics. Add floral or other designs that you need quickly. Get a clean presentation to add a personal touch or find one that fits your topic at the following examples.
PowerPoint Timeline Template
Apple Keynote
Google Slides
Healthy Food PowerPoint Template
Science and Technology PowerPoint Template
Free PowerPoint Presentation Template
Free PowerPoint Slide Presentation Template
Free Cool PowerPoint Presentation Template
Free Business PowerPoint Presentation Template
> Free PowerPoint Template
> Microsoft PowerPoint Template
> PowerPoint Templates
Consistency : Having a PowerPoint template in the presentation will make sure your presentation from any one of your employees is consistent when it comes to fonts, formats, and layouts.
Saves time : It will save a lot of your time. These PowerPoint templates are predesigned and you don't need to spend your time, energy, and effort in preparing a fresh one. You only need to insert your content in the template.
Branding : This PowerPoint template is a presentation that can be used in and outside of the company for branding purposes.
Ease of formatting : If you are not a person who is not good at design, then you don't have to worry because this template comes with a proper format design.
> Jeopardy PowerPoint Template
> PowerPoint Presentation Template
> Professional PowerPoint Template
> Cool PowerPoint Template
> PowerPoint Timeline Template
> Best PowerPoint Template
> Animated PowerPoint Template
> Family Feud PowerPoint Template
> PowerPoint Design Template for Mac
> PowerPoint Student Game Template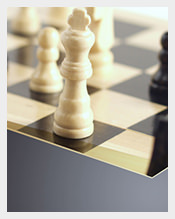 > Medical PowerPoint Template
> PowerPoint Design Poster Template
> Modern PowerPoint Template
> PowerPoint Calendar Template
> Halloween PowerPoint Template
> Facebook PowerPoint Template
> Chalkboard PowerPoint Template
> Simple Education PowerPoint Template
> Science PowerPoint Template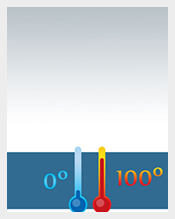 > PowerPoint Clean Certificate Template
> Fun Floral PowerPoint Template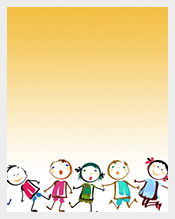 > Creative School PowerPoint Template
> Family Tree PowerPoint Template
> PowerPoint Elegant Dashboard Template
> Minimal PowerPoint Gantt Chart Template
More in Powerpoint
Minimalist Powerpoint Presentation Template
Presentation CV
Biography Presentation Template
Business Case Presentation Template
Education Powerpoint Background
School Powerpoint Background
Tech and Startup PowerPoint Template
Friendship Day PowerPoint Template
PowerPoint Cross Functional Flowchart Template
Get Instant Access to Free & Premium , AI Tools & Daily Fresh Content
Get access to 1 million+ FREE, PRO, template bundles with professional written original content. Advanced AI, design, document editing tools
Simple Deck Free PowerPoint Template
The Simple Deck Free PowerPoint Template is a seamless blend of modern design and practicality, ideal for business meetings, seminars, and project discussions. With its professional graphical elements and a pleasing color palette, this template engages audiences effectively, making it a valuable tool for presenting business models and strategies.
Free PowerPoint slides like these offer several advantages. They are cost-effective, requiring no financial commitment, and are accessible to a wide audience. Customizable features allow for tailored presentations, catering to specific needs. The ease of download and the quality of design democratize professional presentation tools, making them available to everyone from students to professionals.
This PowerPoint template is minimalistic yet impactful, perfect for conveying ideas with clarity. Its adaptability makes it suitable for both educational and business contexts. The template includes 21 versatile slides with infographics, charts, and diagrams, all customizable to fit your presentation needs. Its simplicity is its strength, supporting innovative concepts with a clear and effective layout.
Details & Features
21 editable slides with modern design.
Includes a variety of infographics, charts, and diagrams.
Simple, minimalist aesthetic for clear communication.
Green and white color scheme for a professional look.
Customizable for business and educational presentations.
Free to download without registration or subscription.
Features like team templates, mission and vision slides, and more.
Why We Like It
The Simple Deck Free PowerPoint Template stands out for its clarity and ease of use. Its minimalist design coupled with customizable features makes it a go-to choice for impactful and engaging presentations across various contexts, from business to education.
More info about this item's licence and creator →
Related Pitch Deck Presentation Templates
Modern Deck Free PowerPoint Template
Sales Forecast Pitch Deck Template
Corporate Identity Pitch Deck Presentation
Modern Pitch Deck Template
Powerpoint Templates
Icon Bundle
Kpi Dashboard
Professional
Business Plans
Swot Analysis
Gantt Chart
Business Proposal
Marketing Plan
Project Management
Business Case
Business Model
Cyber Security
Business PPT
Digital Marketing
Digital Transformation
Human Resources
Product Management
Artificial Intelligence
Company Profile
Acknowledgement PPT
PPT Presentation
Reports Brochures
One Page Pitch
Interview PPT
All Categories
Project proposal sample ppt presentation
Our Project Proposal Sample Ppt Presentation give an elaborate touch. Each segment recieves adequate attention.
These PPT Slides are compatible with Google Slides
Compatible With Google Slides
Google Slides is a new FREE Presentation software from Google.
All our content is 100% compatible with Google Slides.
Just download our designs, and upload them to Google Slides and they will work automatically.
Amaze your audience with SlideTeam and Google Slides.
Want Changes to This PPT Slide? Check out our Presentation Design Services
Get Presentation Slides in WideScreen
Get This In WideScreen
WideScreen Aspect ratio is becoming a very popular format. When you download this product, the downloaded ZIP will contain this product in both standard and widescreen format.
Some older products that we have may only be in standard format, but they can easily be converted to widescreen.
To do this, please open the SlideTeam product in Powerpoint, and go to
Design ( On the top bar) -> Page Setup -> and select "On-screen Show (16:9)" in the drop down for "Slides Sized for".
The slide or theme will change to widescreen, and all graphics will adjust automatically. You can similarly convert our content to any other desired screen aspect ratio.
Add a user to your subscription for free
Do you want to remove this product from your favourites?
PowerPoint presentation slides
Presenting project proposal sample ppt presentation. This is a project proposal sample ppt presentation. This is a five stage process. The stages in this process are scope, quality, time, risk, effort.
People who downloaded this PowerPoint presentation also viewed the following :
Diagrams , Business , Marketing , Process , Strategy
Project proposal sample ppt presentation with all 5 slides:
Spice it up with our Project Proposal Sample Ppt Presentation. Your talk will excite the palates of your audience.
Ratings and Reviews
by Claude Price
May 2, 2021
by Dan Marshall
May 1, 2021
FREE 6+ Project Presentation Templates in PPT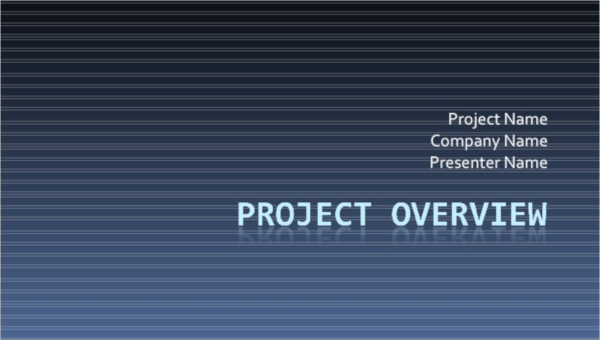 It is truly said that the first presentation is the lasting one. Here we are talking about business presentations. If you can nail them in the first league then it can be yours otherwise, you are out of the game. Designs present in this gallery always have this power to win a remarkable first impression for you. Inspect them a little closely, to match their suitability with your content and you are at home with a nice pattern that will cherish your mighty content. You can also see Business Presentation Templates .
Project Presentation
Sample project sheet - 7+ examples, format, sample presentation evaluation - 7+ examples & format, sample professional powerpoint - 6+ documents in pdf, word, creative project presentation template.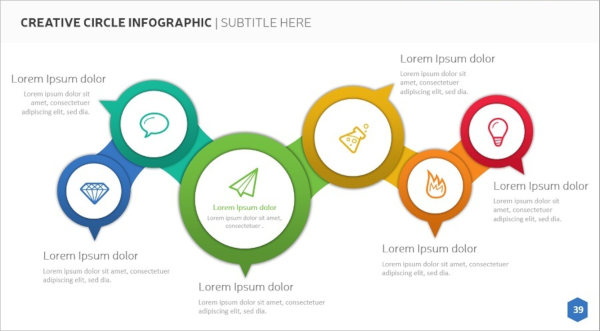 Here they are offering you 1500 slides along with 20 PPTX slides with animation effects. You can play around with the colors and theme quite easily and if you find any difficulty in that then you can take the support of help guide, which is attached to the main package.
Business Project Presentation Template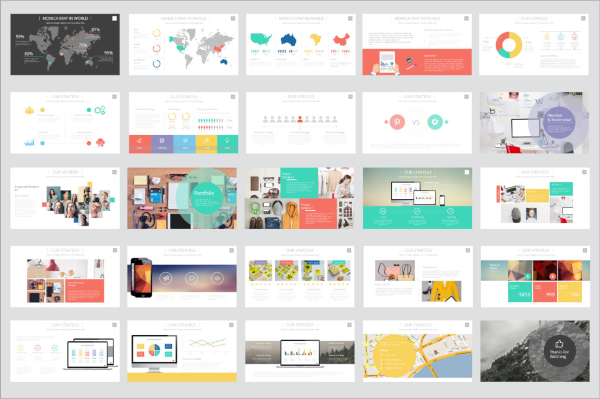 You do not need to be a photoshop expert if you are dealing with 95 special and 1100 regular slides present in this package. Choose the right file, customize it with text and info and you are ready for the show.
Project Presentation Board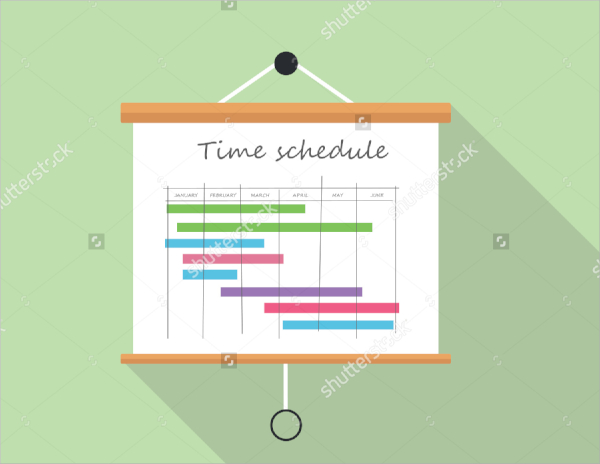 If you are seeking an impressive presentation theme then this presentation board can do the honors for you with great ease. It is a vector illustration and white background makes it apt for an impressive color palate. It is one of the best examples that you will find when you will search for free PowerPoint Templates.
Project Planning PowerPoint Template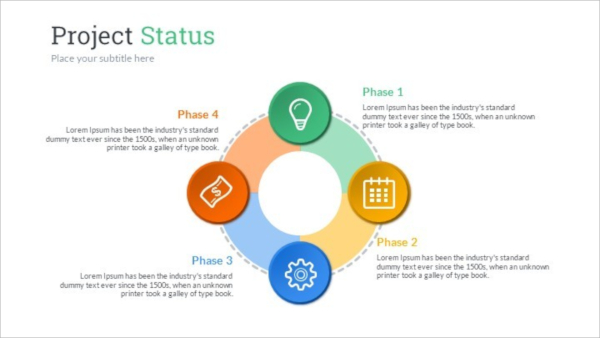 Three free fonts, three-color schemes, numerous objects and a method to handle project related information, so many things are packaged in a single package that it will mesmerize you with its utility. It is an ideal animated PowerPoint Template at your disposal.
Multipurpose Project Presentation Template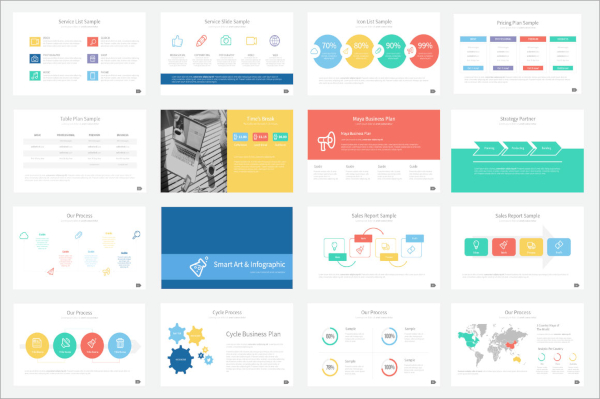 It is designed where the placeholder is ready, which means that when you will customize these more than 1400 presentation slides then you do not require to be a photoshop geek or stuff like that. Apart from that, it is a very attractive Presentation Theme at your disposal.
Vision Project Presentation Template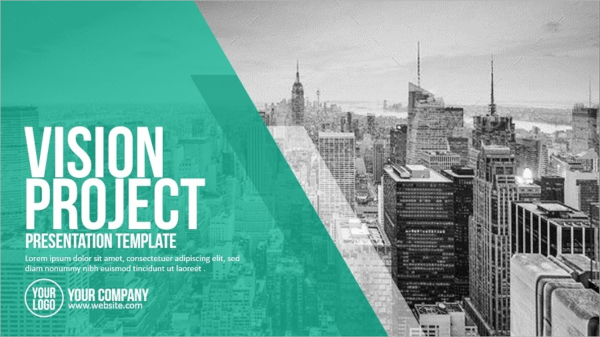 Sixty layouts, 8 color schemes, and unlimited color options purchase this package if you are frequently into this business of presentation making. It is a nice package for professional designers as well.
You can also become the poster boy of your office with the help of some presentations that are depicted in this gallery. We are instigating on this word poster boy because more or the less they are Poster Presentations Templates clubbed in the attire of business presentations.
Related Posts
Free 7+ sample powerpoint calendar templates in ppt | psd, free 8+ sample power point calendar templates in ppt | psd, free 4+ sample power point poster templates in ppt, free 7+ sample sales presentation templates in ppt, free 5+ smartart powerpoint templates in ppt, free 8+ sample summer powerpoint templates in ppt, free 6+ corporate powerpoint templates in ppt, free 5+ religious powerpoint templates in ppt, free 6+ sample safety powerpoint templates in ppt, free 8+ sample food powerpoint templates in ppt, free 5+ sample sport powerpoint templates in ppt, free 7+ sample engineering powerpoint templates in ppt, free 7+ sample winter powerpoint templates in ppt, free 5+ nature powerpoint templates in ppt, blank timeline template for kids, sample timeline - 5+ documents in word, pdf, ppt, excel, sample marketing powerpoint template - 10+ documents in ppt, simple income statements - 6+ free documents to download in ....