Federal Resume Samples
Kathryn Troutman
Kathryn's Top Five Accomplishments
Press / Media
Writers & Consultants
View Cart Checkout
Subtotal: $ 0.00

Ten Steps to a Federal Job Certification Hosted Program
Virtual and Live Training Information Request Form
Federal Resume and KSA Writing
SES ECQ Writing Workshop
Ten Steps to a Federal Job®
Behavior-Based Interview Workshop
Employee Outplacement & Transition Workshops
Past Agency Experience
GSA Schedule
Federal Resume Guidebook, 7th Ed. Federal Resume Writing Featuring the Outline Format
Jobseeker's Guide, 9th Ed. Ten Steps to a Federal Job®
The Stars Are Lined Up for Military Spouses® 2nd Ed.
Student's Federal Career Guide, 4th Ten Steps to a Federal Job® or Internship for Students and Recent Graduates
The New SES Application, 2nd Ed.
Creating Your First Resume
ALJ Writing Guide – Softcover and eBook
Military to Federal Career Guide eBook
Writing Your NSPS Self-Assessment eBook
Ten Steps to a Federal Job® 3rd Ed. Published in 2011
Book Packages
Ten Steps Certification Program Registration
2024 Program Dates
2023 Program Dates
"HR DAY" Program Dates
Ten Steps Certification Online Classes
Ten Step Trainers
Hosted Program
Certification Information
Recertification Information
Trainer Certification Program Instructors
Testimonials
Past Trainings
Writer Certification Program Registration
Writer Certification Program Agenda
Writer Certification Program Instructors
FCD Program Registration
10-Part Course Description
12 Career Competencies
Credentials
Instructors
Federal Employee
Private Sector
Government Contractors
Senior Executive Service
Recent Graduate
Schedule A – Disability
Military Spouse
Transitioning Military
Federal Resume FAQ
Federal Resume Writing Fees
Federal Resume Writing
Interview Preparation
Career Consultation
$210 – Federal Resume Consultation
$230 – One Hour SES Application Consultation
$460 – SES ECQs Consultation
Introductory Services
$460 – Two Hour SES or ALJ Consultation
$230 One Hour ALJ / IJ / Attorney Consultation
SES Consulting
SES ECQ Writing
SES 5-Page Resume
SES Interview Prep
28 Leadership Competencies
Writing ECQs with the CCAR
CCAR Builder
Start Your Federal Resume
Federal Resumes
The INDEPENDENT PRESS AWARD® announces the 2020 Winners & Distinguished Favorites!
2 Book Awards for The Stars are Lined Up for Military Spouses – Kathryn Troutman
Winner – Military Non-Fiction
Distinguished Favorite – Careers
MILITARY SPOUSE
SERVICE OPTIONS:
$210 Federal Resume Writing Quote / Assessment / Consultation Description / Order Here
Sample Federal Resumes in the Outline Format
Frequently Asked Questions about Federal Resume Writing
FEDERAL RESUME WRITING SERVICES FOR MILITARY SPOUSES
Resume Place is the author and publisher of the first-ever book on Federal resume writing for military spouses: The Stars are Lined Up for Military Spouses — now in 2 nd edition.
MILITARY SPOUSE FEDERAL RESUME WITH FEATURED MILITARY SPOUSE INFORMATION!  Resume Place and owner, Kathryn Troutman, pioneered the new federal resume format for military spouses—featuring your military PCS history and your Military Spouse Job Block and Summary.  Your military spouse experience will be added to the federal resume, so that the hiring manager can see your dedication to the military / defense mission and service to our country.
TRANSLATE YOUR MILITARY SPOUSE SKILLS INTO FEDERAL RESUME LANGUAGE:   We utilize your current resume, and other documents to learn about your past experiences. And we will translate these skills toward the federal position you are seeking.
WRITE A "JOB BLOCK" FOR YOUR MILITARY SPOUSE PCS HISTORY:   We will write about your military history and transferrable skills, and we will target them toward a career in the federal government.
WRITE ABOUT YOUR VOLUNTEER POSITIONS AND EDUCATION: We will feature your education, courses, papers and projects. And we will write the descriptions of your volunteer positions with dates and KSAs, to target a federal position.
THE CURRENT USAJOBS FORMAT: Our Outline Format is VERY popular with federal human resources specialists — who are the first reviewers — and the hiring managers. Length: 5 pages with keywords and accomplishments!
HAVEN'T WRITTEN A RESUME BEFORE?   You can begin with the USAJOBS Resume Builder to create the first draft of your resume. You can add in all of the REQUIRED fields in the builder. And our job will be to write the Duties and Responsibilities and Accomplishments for you and with you.
CAREER / OCCUPATIONAL CHANGE: We are experts at analyzing the qualifications for the new target position and interviewing you about the transferrable skills to the new job series.
ACCOMPLISHMENT COACHING:   Military Spouses need coaching and development of accomplishments that will demonstrate your skills for your federal career.  We want to add 5 accomplishments into your federal resume.
RP PAST PERFORMANCE FOR TRAINING MILITARY SPOUSES AT MILITARY BASES:
Ten Steps to a Federal Job® is our popular federal job search curriculum, taught at military bases worldwide.  We also teach Federal Resume Writing at government agencies worldwide. Selected list below:
Military District of Washington, Joint Base Anacostia, DC
Kadena AFB, Okinawa, Japan
Ft. Benning, GA
Los Angeles AFB
Buckley AFB, CO
Joint Base McGuire-Dix-Lakehurst, NJ
MCCS Miramar, San Diego, CA
U.S. Navy, Fleet & Family Support Center HQ, Little Creek, VA
Army National Guard, Recruitment Battalion, Richmond, VA
South Dakota National Guard, Sioux City and Rapid City, SD
See our entire list of Ten Steps and Stars are Lined Up For Military Spouses Trainers and Federal Resume Advisors
CREATE YOUR RESUME
Get Noticed
Nail the Interview
Take Next Steps
What to Look For
Where to Look
Use Your Networks
How to Get the Interview
How to Present Yourself
Preparing for the Interview
Interview Timeline
Goals & Progress
Common Roadblocks
Translate Your Military Experience
The first step towards a meaningful career.
TRANSLATE YOUR MILITARY EXPERIENCE FOR EMPLOYERS, SO THEY CAN TRANSLATE IT INTO SUCCESS.
Help potential employers understand how the skills and experience you've gained as a service member make you a great employee. The Personal Branding Resume Engine™ will translate your military record into a strong resume that civilian employers can understand. Once you complete your resume, you can make it viewable by thousands of employers using the Resume Engine to look for qualified job candidates.
SEE WHAT PEOPLE ARE SAYING
FOR MILITARY SPOUSES
Military spouses can visit CareerSpark to showcase their experiences and ignite their careers.
Over 5,000 Participating Employers, including: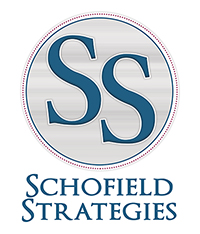 Military Spouse Resume Writers' Coalition
Let's get every military spouse and veteran employed in the field they love!
The Military Spouse Resume Writers' Coalition (MSRWC) was created by a group of military spouse professional resume writers who work together to increase the awareness of military spouse and veteran employment issues, engage with organizations to improve access to military spouse and veteran employment, connect employers with military spouses and veterans, and provide access to much-needed resources, including the latest resume industry trends. Visit the MSRWC Facebook page to keep up with the latest information.
Amy Schofield, Navy spouse and owner of Schofield Strategies TM , LLC, created the coalition in July 2015 after seeing a need for a group of industry experts to join together. For more information, read our press release:  Military Spouse Resume Writers' Coalition (MSRWC) Forms to Empower Military Spouses, Connect Organizations, and Provide Access to the Latest Resources
Are you a job seeker or an organization who would you like to work with a military spouse professional resume writer? Contact one of them below and let them know you were referred to them by the Military Spouse Resume Writers' Coalition:
Melanie Brassfield, MA, ACRW: As a published resume expert with more than seven years of experience in career coaching, employment workshop facilitation, and resume writing, Brassfield has given thousands of clients a competitive advantage in the job market.  She has worked with clients at all levels and in a wide variety of fields, including Executive, Management, Professional, Technical, Engineering, Medical, and Education. An Air Force veteran of 14 years, she specializes in working with the military community and gains great joy from watching clients successfully transition to government positions and the private sector. As a writer, Brassfield appreciates that no two clients are the same and is committed to ensuring that no two resumes are either. Passionate about quality, she works personally with each and every client, developing documents and social media profiles that present their unique career story and personality in a compelling way. Based in Hawaii, Brassfield is a member of the Professional Association of Resume Writers and Career Coaches (PARW/CC) and Career Directors International (CDI). Brassfield can be reached at www.careerwordsmith.com .
Christine Brugman, MAOM, GHRM,  is an active duty Delaware Air National Guard spouse and the President of Resumes Right Away. She builds and writes powerful resumes and digital biographies, personally crafted according to the individual characteristic of her clients and the job(s) they are interested in. With over 20 years experience in recruiting, staffing, operations management, and military spouse service, she is well equipped and dedicated toward providing quality, targeted employment readiness services to civilian and military job seekers worldwide. Resumes Right Away was selected for the 2015 Best of Colorado Springs Award by the Colorado Springs Award Program. To learn more about Resumes Right Away, please visit www.resumesrightaway.com .
Jaime Chapman has been a professional resume writer since 2012 and has helped thousands of people land their dream position. She is a keynote speaker and authored the book "Find a Federal Job" in 2018. Jaime owns the career consulting company Begin Within which focuses on helping veterans and military spouses obtain employment. She is a "ghost writer" for a C-Suite level career firm which prepares executives for C-Level positions. You can contact Jaime by going online to jaime-chapman.com .
Aerielle Ludwig, CPRW, is an Army spouse of 12 years. She first started her resume writing career in 2004 in the Career Services office of Lock Haven University of Pennsylvania and has remained current on resume trends and practices ever since. She has her M.Ed. in School Counseling and has applied her counseling and advising skills in various roles including university admissions, serving as a Math and English teacher for GED candidates, and in helping individuals using public assistance to secure gainful employment as a Work Services Specialist. Most recently she worked as a Transition/Career Counselor with the Soldier for Life – Transition Assistance Program. Ludwig launched her business in July 2017 and holds a Certified Professional Resume Writer credential. Visit her website at h ttps://www.aerielleludwig.com/ to learn more about her services and background.
Sophia Marshall, MHR, ACRW: Marshall is the founder and owner of MeSheet®, a resume writing services company. Her work has been published in  Modernize Your Resume . Learn more about federal, public, and private industry resume writing services at  www.mesheet.com.
Sarah Plaut: Plaut is a a professional resume writer who specializes in full life cycle employment writing from consultation to post-interview. She uses strategic writing approaches to guarantee success. Comprehensive consultations are key to product development and she takes the time to gather information, listening to what is said and what is left unsaid. She leverages her experience gained from working with hundreds of clients to create effective documents that get people hired. As a Marine Corps spouse, she takes pride in advocating for service members and their families. Many service members have difficulty translating their military occupations, billet titles, accomplishments, and duties into civilian-friendly words. Service members have incredible skills and are assets to the organizations they wish to join. Using military performance evaluations, awards, and biographies, Plaut creates effective resumes. Together with targeted writing, she focuses on the industry of interest to get her customers the interview. She holds a Master of Science in Education from the University of Tennessee at Martin, a Certificate in Essentials of Human Resource Management from Duke University, a Veterans at Work Certificate from the Society of Human Resource Management, and a Creating a Military Spouse Hiring Program Certificate as well as a Creating a Military Friendly Culture Onboarding Program both from PsychArmor Institute. Plaut may be contacted via her website at sarahplautwriteapproach.com.
Amy Schofield, ACRW, ACPW: With over 12 years of human resources, resume writing, and career coaching experience, Schofield has worked with over 6,700 job seekers in various capacities, including one-on-one resume assistance and virtual employment readiness trainings. Schofield Strategies TM , LLC, founded by Schofield in 2011, offers resume development and job search strategies to job seekers of various backgrounds and experience levels from around the world. Most of Schofield's resume clients are military spouses and transitioning veterans. In addition to working one-on-one with resume clients, she also works with organizations across the country by providing employment-readiness consulting and developing effective products and tools to help their customers, such as resume samples, job search content, checklists, tutorials, and toolkits. Schofield Strategies, LLC was the recipient of the 2013 Military Family Member Community Heartbeat Award. Schofield holds an Academy Certified Resume Writer credential and is the first person ever to receive an Academy Certified Profile Writer credential for LinkedIn, Facebook, and Twitter. She currently serves as the Resume Expert for the National Military Spouse Network. Schofield can be reached at www.schofieldstrategies.com.
Dodie Thompson, CPRW: Since 2003, when Thompson started as a Career Counselor for the Army Career and Alumni Program (ACAP), she has worked with clients in a broad range of industries including human resources, administrative support, law enforcement and security, marketing, public relations, logistics, transportation, maintenance, manufacturing, banking, financial services, sales, accounting and auditing, consulting services, education, hospitality, real estate, construction, and the arts. In 2004, she earned the Certified Professional Résumé Writer credential and completed the Certified Employment Interview Professional credential in 2005. Thompson has helped her clients succeed by creating more than 1,200 custom résumés, cover letters, and LinkedIn profiles. Thompson can be reached at  https://www.peakresumes.com .
Kara Varner , Founder and CEO of A Platinum Resume, LLC is a professional Triple-certified Resume Writer. She is a Certified Advanced Resume Writer (CARW) with Career Directors International, a Certified Professional Resume Writer (CPRW) with the Professional Association of Resume Writers and Career Coaches, and Colorado's only Certified Resume Specialist for Military to Civilian Transitions (CRS-MCT). She has a 20-year career background in federal government, civilian, and corporate positions. ​Kara has a Master of Arts Degree in Organizational Management; a Bachelor of Arts Degree in Business Administration with a minor in Psychology, and is a Certified Trainer, LinkedIn Profile Writer, Author, Speaker, and Workshop Facilitator. Kara has worked for the Department of the Army and the Department of the Air Force in supervisory, training, employee relations, and social services positions. She has been assisting professional co-workers, transitioning military members, and military spouses with their resumes and career marketing documents throughout her own diverse career. She turned her passion for writing into a business that expertly articulates her clients' value through strategic storytelling. Varner can be reached at APlatinumResume.com .
Michelle Aikman, Skilled Assests
Cachet Prescott, Career Cachet
Jessica Hernandez, Great Resumes Fast
Kendra Thomas, Southern New Hampshire University
Client Testimonials
Amy was spectacular and a true expert in her field. I would recommend her to anyone. Keep rocking it and thank you again.
I am really satisfied with the work of Schofield Strategies. I learned how HR reads and identifies information on resumes and other insightful tips. I also appreciate the professionalism and candid nature in interaction, even though all work and discussion was virtual. The whole experience was well done; I will >> Read full testimonial…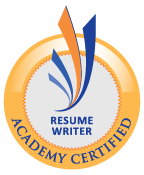 FREE 10 Insider Secrets for Landing Your Dream Job
Resume Packages and Pricing
30-Day Job Search Challenge
Trainings, Templates, and E-books
FAQ's and Policies
Javascript is not enabled. Please enable Javascript to fully view Hire Heroes USA.
Your new mission lies ahead
Whether you are looking for work that's full-time, part-time, or remote, we will help you meet your goals. Our services are personalized to you, and are available to U.S. military members, veterans, and military spouses for free.
Your Path to Job Search Success
Our process is simple: provide personalized career coaching, expert mentoring and job sourcing, then watch veterans and military spouses find great jobs.
Our Services
When you register with Hire Heroes USA, you get access to our services for free. These services include; career coaching, resume writing, mock interviews, and mentoring.
Our Programs
Our programs at Hire Heroes USA are personalized to empower your career journey. From crafting federal resumes that tell your unique story, honing your interview skills through mock interview sessions with one of our dedicated volunteers, or providing dedicated one-on-one career coaching from one military spouse to another, we're committed to supporting you exactly where you stand. Our tailored programs include Junior Enlisted, Alumni, Serving Spouses, Federal, Volunteer, and Women Veterans.
We're Ready to Help
The staff and volunteers at Hire Heroes USA are experienced, knowledgeable, and motivated to help you jumpstart your career. And when you register with us, you will have access to guidance from people like:
Success after service is closer than you think.
Training Partners
Career Events