Creative Writing
Our English and Creative Writing courses will grow your writing through work with established writers, industry professionals, teaching specialists and your peers, whilst you experience this most literary of all cities.
Getting you published
Our graduates' recent achievements mean that agents and publishers really listen when they hear you're with us. Among many other stand-out successes, in 2018 Anne Youngson's Meet Me at the Museum has met with international success, and Linni Ingemundsen launched the first novel of her two-book deal with Usborne's young adult list. In 2016 Kit de Waal (pictured with Philip Pullman at our 2013 showcase) published My Name is Leon , which was immediately taken up for adaptation by BBC radio, TV and film; and in 2015 Catherine Chanter's The Well appeared to international acclaim and was chosen by the Richard & Judy/WH Smith Book Club.
All Major Projects gaining a Distinction are looked at by top agents Felicity Bryan Associates (who visit us each year), with a view to representation, and by legendary London publisher Philip Gwyn Jones , who has commissioned some of the biggest names in fiction. People like this are the gatekeepers of literary success; our aim is to get them to open those gates for you.
Discover more of our publishing success stories
Be Inspired
Creative Writing at Oxford Brookes can open doors to your creativity that you didn't even know existed.
Teaching fellows
Our Creative Writing Fellows lead on average a major workshop session every other week of each semester as well as other shorter sessions.
Patience Agbabi
Patience Agbabi – poet and author of Telling Tales and The Infinite .
Sally Bayley
Sally Bayley – fiction and nonfiction author, most recently Girl With Dove and No Boys Play Here .
Steven Hall
Steven Hall – was included as one of Granta Magazine's 'Best Young British Novelists' in 2013.
Philip Gwyn Jones
Simon Mason
Simon Mason – author of Moon Pie (Guardian Children's Fiction Prize - shortlisted) and YA series Garvie Smith , and leading children's fiction editor.
Dr Mary Jean Chan
Senior Lecturer in Creative Writing (Poetry)
Dr Mary Jean Chan is the author of Flèche , published by Faber & Faber (2019) and Faber USA (2020). Flèche won the 2019 Costa Book Award for Poetry and was shortlisted in 2020 for the International Dylan Thomas Prize, the John Pollard Foundation International Poetry Prize, the Jhalak Prize and the Seamus Heaney Centre First Collection Poetry Prize. In 2021, Flèche was a Lambda Literary Award Finalist. Chan's second collection, Bright Fear , is forthcoming from Faber in 2023. Chan won the 2018 Geoffrey Dearmer Prize and was shortlisted for the Forward Prize for Best Single Poem in 2017 and 2019, receiving an Eric Gregory Award in 2019. Their writing has been featured in or is forthcoming from The New Republic , The New Statesman , The Guardian , Granta and The London Review of Books . Chan was guest co-editor with Will Harris at The Poetry Review in Spring 2020 and recently co-edited 100 Queer Poems (Vintage, 2022) with Andrew McMillan. In Summer 2022, Chan will be a Visiting Writer at the Asia Creative Writing Programme in Singapore. Born and raised in Hong Kong, Chan currently lives in Oxford.
Dr James Hawes
Reader in Creative Writing
James is the author of six novels with Jonathan Cape. The first, A White Merc With Fins (1996), was a Sunday Times bestseller, as was his second, Rancid Aluminium (1997). This was filmed, starring Joseph Fiennes, whilst Michael Sheen starred in the adaptation of his third novel Dead Long Enough (2000). His study of Kafka - Excavating Kafka - ("absolutely brilliant and utterly infuriating" Guardian, 2008) was the basis of a BBC documentary televised in November 2008. In 2018 his "The Shortest History of Germany" reached #2 in the Sunday Times bestsellers; in 2021 "The Shortest History of Emgland" made #4 in The Times bestsellers.
James is currently working as "Series Story Consultant" and on-screen talking head on the upcoming landmark 8-part BBCTV history of creativity in these islands, which will be broadcast in April 2022.
Dr Morag Joss
Senior Lecturer in Creative Writing
Morag Joss is the Subject Coordinator for Creative Writing at Brookes. She is the award-winning author of the three Sara Selkirk novels, Half Broken Things , Puccini's Ghosts , The Night Following , Among the Missing ( Across the Bridge ) and Our Picnics in the Sun . Her work has been translated into several languages and her fourth novel, Half Broken Things, was adapted as a film for ITV, starring Penelope Wilton and Daniel Mays. She has also written for television, and writes short stories for print and broadcast. Her prizes and shortlistings include the CWA Silver Dagger, the USA Edgar Award for best novel, and residencies at the Heinrich Böll house on Achill, Ireland, and at Casa Ecco, Como, Italy. Her recent work includes new libretti for operas by Donizetti and Offenbach. Prior to joining Brookes, she held Fellowships at the universities of Reading and Southampton, and taught Creative Writing at Oxford University. She has also been a tutor for the Arvon Foundation and for the National Writers Centre of Scotland, Moniack Mhor.
Annual showcase
At the end of each year, students from MA Creative Writing course are given the opportunity to showcase their work to a group of literary agents, publishers and some best-selling writers.
They present extracts of their work to the literary professionals, and as a direct result of the evening, students can enter talks with agents and have even landed a publishing deal that will establish them in the literary world.
"Among the Creative Writing courses that I've seen – and I've seen quite a lot now – the one I've seen at Oxford Brookes is certainly one of the best." Philip Pullman
Open lectures
Previous Oxford Brookes Creative Writing Lectures have been delivered by Philip Pullman, Marilynne Robinson, Howard Jacobson, Daisy Goodwin, Nick Cohen and Stewart Lee.
Mark Watson
This film of the 2013 Oxford Brookes University Annual Creative Writing Lecture features Mark Watson combining two strands of his rich and varied career, in an evening of 'bookomedy'. Mark reads from his fourth and latest bestselling novel The Knot, and from unpublished work-in-progress.
Mark Watson is an award-winning stand-up comedian, a prolific TV and Radio broadcaster, and author of four bestselling novels. He was born in Bristol, and is an English graduate of the University of Cambridge.
Stewart Lee
Stewart Lee is a stand-up comedian, writer, novelist and reviewer. In this interview he talks about his life in writing and comedy; broadcasting, performance and publishing.
Hosted by: Simon Kövesi, Head of English and Modern Languages, Oxford Brookes University
Back to top
Cookie statement
MSt in Creative Writing
Entry requirements
Funding and Costs
College preference
About the course
The MSt in Creative Writing is a two-year, part-time master's degree course offering a unique combination of high contact hours, genre specialisation, and critical and creative breadth.
The emphasis of the course is cross-cultural and cross-genre, pointing up the needs and challenges of the contemporary writer who produces their creative work in the context of a global writerly and critical community.
The MSt offers a clustered learning format of five residences, two guided retreats and one research placement over two years. The research placement, a distinguishing feature of the course, provides between one and two weeks' in-house experience of writing in the real world.
The first year concentrates equally on prose fiction, poetry, dramatic writing and narrative non-fiction. There is a significant critical reading and analysis component, which is linked to the writerly considerations explored in each of the genres. In your second year you will specialise in one of the following:
short fiction
radio drama
screenwriting
stage drama
narrative non-fiction.
The residences in particular offer an intensive workshop- and seminar-based forum for ideas exchange and for the opening up of creative and critical frameworks within which to develop writerly and analytical skills. There is a strong element of one-to-one tutorial teaching. Tutorials take place within residences and retreats, and relate to the on-going work produced for the course.
You will be assigned a supervisor who will work closely with you throughout the development of the year two final project and extended essay. All assessed work throughout the two years of the course is subject to one-to-one feedback and discussion with a tutor. This intensive, one-to-one input, combined with the highly interactive workshop and seminar sessions, is a distinguishing feature of the course.
Supervision
The allocation of graduate supervision for this course is the responsibility of the Department for Continuing Education and this role will usually be performed by the Course Director.
You will be allocated a supervisor to guide and advise you on your creative and critical work throughout the second year.
It is not always possible to accommodate the preferences of incoming graduate students to work with a particular member of staff. Under exceptional circumstances a supervisor may be found outside the Department for Continuing Education.
The MSt is assessed by coursework. In the first year, four assignments (two creative, two critical), one creative writing portfolio and one critical essay are submitted. Work is set during each residence and handed in for assessment before the next meeting. Feedback on work submitted is given during tutorials within the residence or retreat. In the second year, submissions comprise one research placement report, one extended critical essay, and a final project – a substantial body of creative work in the genre of choice.
You will be set specific creative and critical work to be completed between residences and handed in to set deadlines. Creative submissions in the first year must be in more than one genre. In the second year, submitted work focuses around the genre of your choice.
Graduate destinations
Graduate destinations have included publishing creative work in a chosen field, careers in arts/media, and doctoral programmes in creative writing.
Changes to this course and your supervision
The University will seek to deliver this course in accordance with the description set out in this course page. However, there may be situations in which it is desirable or necessary for the University to make changes in course provision, either before or after registration. The safety of students, staff and visitors is paramount and major changes to delivery or services may have to be made in circumstances of a pandemic, epidemic or local health emergency. In addition, in certain circumstances, for example due to visa difficulties or because the health needs of students cannot be met, it may be necessary to make adjustments to course requirements for international study.
Where possible your academic supervisor will not change for the duration of your course. However, it may be necessary to assign a new academic supervisor during the course of study or before registration for reasons which might include illness, sabbatical leave, parental leave or change in employment.
For further information please see our page on changes to courses and the provisions of the student contract regarding changes to courses.
Entry requirements for entry in 2024-25
Proven and potential academic excellence, degree-level qualifications.
As a minimum, applicants should hold or be predicted to achieve the following UK qualifications or their equivalent:
a first-class or upper second-class undergraduate degree with honours in a related field.
For applicants with a degree from the USA, the minimum GPA normally sought is 3.6 out of 4.0.
If your degree is not from the UK or another country specified above, visit our International Qualifications page for guidance on the qualifications and grades that would usually be considered to meet the University's minimum entry requirements.
GRE General Test scores
No Graduate Record Examination (GRE) or GMAT scores are sought.
Other qualifications, evidence of excellence and relevant experience
Assessors are looking for writers with a proven record of commitment to their craft, whose work demonstrates significant creative promise. You should be a keen reader, and bring an open-minded, questioning approach to both reading and writing. You will not necessarily have yet achieved publication, but you will have written regularly and read widely over a sustained period. You will be keen to dedicate time and energy and staying-power to harnessing your talent, enlarging your skills, and aiming your writerly production at consistently professional standards. It is likely you will have a first degree, or equivalent, although in some cases other evidence of suitability may be acceptable.
Applicants do not need to be previously published, but the MSt is unlikely to be suitable for those who are just starting out on their writerly and critical development.
English language proficiency
This course requires proficiency in English at the University's higher level . If your first language is not English, you may need to provide evidence that you meet this requirement. The minimum scores required to meet the University's higher level are detailed in the table below.
*Previously known as the Cambridge Certificate of Advanced English or Cambridge English: Advanced (CAE) † Previously known as the Cambridge Certificate of Proficiency in English or Cambridge English: Proficiency (CPE)
Your test must have been taken no more than two years before the start date of your course. Our Application Guide provides further information about the English language test requirement .
Declaring extenuating circumstances
If your ability to meet the entry requirements has been affected by the COVID-19 pandemic (eg you were awarded an unclassified/ungraded degree) or any other exceptional personal circumstance (eg other illness or bereavement), please refer to the guidance on extenuating circumstances in the Application Guide for information about how to declare this so that your application can be considered appropriately.
You will need to register three referees who can give an informed view of your academic ability and suitability for the course. The  How to apply  section of this page provides details of the types of reference that are required in support of your application for this course and how these will be assessed.
Supporting documents
You will be required to supply supporting documents with your application. The  How to apply  section of this page provides details of the supporting documents that are required as part of your application for this course and how these will be assessed.
Performance at interview
Interviews are normally held as part of the admissions process.
For those applying by the January deadline, interviews are generally held in February and March. For March applicants, interviews are generally held in March and April.
The decision to call an applicant for interview is based on the University Admission Board's assessment of your portfolio, statement of purpose, academic and professional track record and references. Interviews will be conducted in person or by telephone. All applicants whose paper submissions indicate they are qualified for entry will generally be interviewed, either in person or by telephone/Skype. There are always two interviewers. Interviews usually last up to approximately 30 minutes and provide an opportunity for the candidate to discuss his/her application and to explore the course in more detail.
The interview is designed to ascertain, through a range of questions, the shape and emphasis of the candidate's writing and reading, and general suitability for the demands of the MSt.
How your application is assessed
Your application will be assessed purely on your proven and potential academic excellence and other entry requirements published under that heading.
References and supporting documents submitted as part of your application, and your performance at interview (if interviews are held) will be considered as part of the assessment process. Whether or not you have secured funding will not be taken into consideration when your application is assessed.
An overview of the shortlisting and selection process is provided below. Our ' After you apply ' pages provide more information about how applications are assessed .
Shortlisting and selection
Students are considered for shortlisting and selected for admission without regard to age, disability, gender reassignment, marital or civil partnership status, pregnancy and maternity, race (including colour, nationality and ethnic or national origins), religion or belief (including lack of belief), sex, sexual orientation, as well as other relevant circumstances including parental or caring responsibilities or social background. However, please note the following:
socio-economic information may be taken into account in the selection of applicants and award of scholarships for courses that are part of the University's pilot selection procedure and for scholarships aimed at under-represented groups ;
country of ordinary residence may be taken into account in the awarding of certain scholarships; and
protected characteristics may be taken into account during shortlisting for interview or the award of scholarships where the University has approved a positive action case under the Equality Act 2010.
Processing your data for shortlisting and selection
Information about processing special category data for the purposes of positive action and using your data to assess your eligibility for funding , can be found in our Postgraduate Applicant Privacy Policy.
Admissions panels and assessors
All recommendations to admit a student involve the judgement of at least two members of the academic staff with relevant experience and expertise, and must also be approved by the Director of Graduate Studies or Admissions Committee (or equivalent within the department).
Admissions panels or committees will always include at least one member of academic staff who has undertaken appropriate training.
Other factors governing whether places can be offered
The following factors will also govern whether candidates can be offered places:
the ability of the University to provide the appropriate supervision for your studies, as outlined under the 'Supervision' heading in the About section of this page;
the ability of the University to provide appropriate support for your studies (eg through the provision of facilities, resources, teaching and/or research opportunities); and
minimum and maximum limits to the numbers of students who may be admitted to the University's taught and research programmes.
Offer conditions for successful applications
If you receive an offer of a place at Oxford, your offer will outline any conditions that you need to satisfy and any actions you need to take, together with any associated deadlines. These may include academic conditions, such as achieving a specific final grade in your current degree course. These conditions will usually depend on your individual academic circumstances and may vary between applicants. Our ' After you apply ' pages provide more information about offers and conditions .
In addition to any academic conditions which are set, you will also be required to meet the following requirements:
Financial Declaration
If you are offered a place, you will be required to complete a Financial Declaration in order to meet your financial condition of admission.
Disclosure of criminal convictions
In accordance with the University's obligations towards students and staff, we will ask you to declare any relevant, unspent criminal convictions before you can take up a place at Oxford.
The department is committed to supporting you to pursue your academic goals. 
The Rewley House Continuing Education Library , one of the Bodleian Libraries, is situated in Rewley House. The department aims to support the wide variety of subjects covered by departmental courses at many academic levels. The department also has a collection of around 73,000 books together with periodicals. PCs in the library give access to the internet and the full range of electronic resources subscribed to by the University of Oxford. Wi-Fi is also available. The Jessop Reading Room adjoining the library is available for study. You will have access to the Central Bodleian and other Bodleian Libraries.
The department's Graduate School provides a stimulating and enriching learning and research environment for the department's graduate students, fostering intellectual and social interaction between graduates of different disciplines and professions from the UK and around the globe. The Graduate School will help you make the most of the wealth of resources and opportunities available, paying particular regard to the support and guidance needed if you are following a part-time graduate programme. The department's graduate community comprises over 600 members following taught programmes and more than 70 undertaking doctoral research.
The department provides various IT facilities , including the Student Computing Facility which provides individual PCs for your use. Many of the department's courses are delivered through blended learning or have a website to support face-to-face study. In most cases, online support is delivered through a virtual learning environment. 
Depending on the programme you are taking with the department, you may require accommodation at some point in your student career. Rewley House is ideally located in central Oxford; the city's historic sites, colleges, museums, shops and restaurants are only a few minutes' walk away. The department has 35 en-suite study bedrooms, all with high quality amenities, including internet access.
The Rewley House dining room has seating for up to 132 people. A full meal service is available daily. The department operates a Common Room with bar for students. 
Department for Continuing Education
The need for new learning opportunities throughout life is now recognised throughout society. An intensive, initial period of higher education is not always enough in times of rapid social, economic and technological change. The Department for Continuing Education is known worldwide as a leading provider of extended learning for professional and personal development.
The department provides high-quality, flexible, part-time graduate education, tailored for adults. Students can undertake graduate-level certificates, diplomas and taught master's degrees in a wide range of subjects. Increasing numbers of courses are delivered in mixed mode, combining intensive periods of residence in Oxford with tutored online study.
The department recruits adult students of all ages on a regional, national and international level. Many courses are offered jointly with other academic departments around the University. Courses are offered in the following areas:
Mathematical, physical and life sciences
Medical and health sciences
Social sciences .
All postgraduate students on the department's courses are members of its Graduate School. The Graduate School aims to provide a stimulating and enriching environment for learning and research. It also fosters intellectual and social interaction between students coming from different disciplines and professions. Interdisciplinary research seminars, training opportunities and other events are offered by the Graduate School in support of this goal.
All masters' and DPhil applicants are considered for Clarendon Scholarships . The department is committed to seeking scholarship support for other students wherever possible.
View all courses View taught courses View research courses
The University expects to be able to offer over 1,000 full or partial graduate scholarships across the collegiate University in 2024-25. You will be automatically considered for the majority of Oxford scholarships , if you fulfil the eligibility criteria and submit your graduate application by the relevant December or January deadline. Most scholarships are awarded on the basis of academic merit and/or potential.
For further details about searching for funding as a graduate student visit our dedicated Funding pages, which contain information about how to apply for Oxford scholarships requiring an additional application, details of external funding, loan schemes and other funding sources.
Please ensure that you visit individual college websites for details of any college-specific funding opportunities using the links provided on our college pages or below:
Please note that not all the colleges listed above may accept students on this course. For details of those which do, please refer to the College preference section of this page.
Further information about funding opportunities for this course can be found on the department's website.
Annual fees for entry in 2024-25
Further details about fee status eligibility can be found on the fee status webpage.
Information about course fees
Course fees are payable each year, for the duration of your fee liability (your fee liability is the length of time for which you are required to pay course fees). For courses lasting longer than one year, please be aware that fees will usually increase annually. For details, please see our guidance on changes to fees and charges .
Course fees cover your teaching as well as other academic services and facilities provided to support your studies. Unless specified in the additional information section below, course fees do not cover your accommodation, residential costs or other living costs. They also don't cover any additional costs and charges that are outlined in the additional information below.
Where can I find further information about fees?
The Fees and Funding section of this website provides further information about course fees , including information about fee status and eligibility and your length of fee liability .
Additional information
This course has residential sessions (residences and retreats) in Oxford. You will need to meet your travel costs in attending these sessions. The tuition fee includes the cost of board and lodging during the residences and retreats (eg for a four day residence, three nights accommodation will be provided). Further, as part of your course requirements, you will need to complete a research placement in the second year. For this placement you will need to meet your travel and accommodation costs, and any other incidental expenses. You may be able to apply for small grants from your department and/or college to help you cover some of these expenses. Further information about departmental funding can be found on the department's website. Please check with your specific college for bursary or other funding possibilities.
Living costs
In addition to your course fees, you will need to ensure that you have adequate funds to support your living costs for the duration of your course.
For the 2024-25 academic year, the range of likely living costs for full-time study is between c. £1,345 and £1,955 for each month spent in Oxford. Full information, including a breakdown of likely living costs in Oxford for items such as food, accommodation and study costs, is available on our living costs page. The current economic climate and high national rate of inflation make it very hard to estimate potential changes to the cost of living over the next few years. When planning your finances for any future years of study in Oxford beyond 2024-25, it is suggested that you allow for potential increases in living expenses of around 5% each year – although this rate may vary depending on the national economic situation. UK inflationary increases will be kept under review and this page updated.
If you are studying part-time your living costs may vary depending on your personal circumstances but you must still ensure that you will have sufficient funding to meet these costs for the duration of your course.
Students enrolled on this course will belong to both a department/faculty and a college. Please note that 'college' and 'colleges' refers to all 43 of the University's colleges, including those designated as societies and permanent private halls (PPHs).
If you apply for a place on this course you will have the option to express a preference for one of the colleges listed below, or you can ask us to find a college for you. Before deciding, we suggest that you read our brief introduction to the college system at Oxford and our advice about expressing a college preference . For some courses, the department may have provided some additional advice below to help you decide.
The following colleges accept students on the MSt in Creative Writing:
Blackfriars
Brasenose College
Campion Hall
Harris Manchester College
Keble College
Kellogg College
Lady Margaret Hall
Oriel College
Regent's Park College
St Catherine's College
Somerville College
Wadham College
Wycliffe Hall
Before you apply
Our guide to getting started provides general advice on how to prepare for and start your application. Check the deadlines on this page and the information about deadlines in our Application Guide. If it's important for you to have your application considered under a particular deadline – eg under a December or January deadline in order to be considered for Oxford scholarships – we recommend that you aim to complete and submit your application at least two weeks in advance .
Application fee waivers
An application fee of £75 is payable per course application. Application fee waivers are available for the following applicants who meet the eligibility criteria:
applicants from low-income countries;
refugees and displaced persons;
UK applicants from low-income backgrounds; and
applicants who applied for our Graduate Access Programmes in the past two years and met the eligibility criteria.
You are encouraged to check whether you're eligible for an application fee waiver before you apply.
Do I need to contact anyone before I apply?
You do not need to make contact with the department before you apply but you are encouraged to visit the relevant departmental webpages to read any further information about your chosen course.
If you have any questions about the course, these should be directed to the course administrator via the contact details provided on this page.
Completing your application
You should refer to the information below when completing the application form, paying attention to the specific requirements for the supporting documents .
If any document does not meet the specification, including the stipulated word count, your application may be considered incomplete and not assessed by the academic department. Expand each section to show further details.
Referees: Three overall, academic and/or professional
Whilst you must register three referees, the department may start the assessment of your application if two of the three references are submitted by the course deadline and your application is otherwise complete. Please note that you may still be required to ensure your third referee supplies a reference for consideration.
Your references will support your commitment to creative writing and suitability to pursue a course of this nature at graduate level. Both professional and academic references are acceptable.
Official transcript(s)
Your transcripts should give detailed information of the individual grades received in your university-level qualifications to date. You should only upload official documents issued by your institution and any transcript not in English should be accompanied by a certified translation.
More information about the transcript requirement is available in the Application Guide.
A CV/résumé is compulsory for all applications. Most applicants choose to submit a document of one to two pages highlighting their academic and writerly achievements and any relevant professional experience.
Statement of purpose: A maximum of 750 words
The statement of purpose should contain sufficient detail to allow it to be assessed against the indicated criteria.
Your statement should be written in English and explain your motivation for applying for the course at Oxford, your relevant experience and education, and the specific areas that interest you and/or in which you intend to specialise.
If possible, please ensure that the word count is clearly displayed on the document.
This will be assessed for:
your reasons for applying
evidence of motivation for and understanding of the proposed area of study
the ability to present a reasoned case in English
commitment to the subject, beyond the requirements of the degree course
capacity for sustained and intense work
reasoning ability and quality of written expression
capacity to address issues of writerly and critical significance.
Written work: A maximum of 2,000 words of prose fiction or narrative non-fiction or 10 short poems or 15 minutes of dramatic writing (stage, screen, radio or TV)
Your portfolio of creative writing for assessment can be in any of the four genres, or in more than one. It should be clearly indicative of your ability in creative writing.
This will be assessed for excellence in creative writing.
Start or continue your application
You can start or return to an application using the relevant link below. As you complete the form, please refer to the requirements above and consult our Application Guide for advice . You'll find the answers to most common queries in our FAQs.
Application Guide Apply
ADMISSION STATUS
Open to applications for entry in 2024-25
12:00 midday UK time on:
Friday 19 January 2024 Latest deadline for most Oxford scholarships
Friday 1 March 2024 Applications may remain open after this deadline if places are still available - see below
A later deadline shown under 'Admission status' If places are still available, applications may be accepted after 1 March . The 'Admissions status' (above) will provide notice of any later deadline.
*Three-year average (applications for entry in 2021-22 to 2023-24)
Further information and enquiries
This course is offered by the Department for Continuing Education
Course page and blog on department website
Funding information from the department
Academic staff
Departmental research
Continuing Education Graduate School
Postgraduate applicant privacy policy
Course-related enquiries
Advice about contacting the department can be found in the How to apply section of this page
✉ [email protected] ☎ +44 (0)1865 280145
Application-process enquiries
See the application guide
Visa eligibility for part-time study
We are unable to sponsor student visas for part-time study on this course. Part-time students may be able to attend on a visitor visa for short blocks of time only (and leave after each visit) and will need to remain based outside the UK.

Level: Postgraduate
Duration: 2 years part-time
Starts: September 2024
Open to applications for 2024 entry.
Application deadlines are 12:00 midday (UK time):
Friday 19 January 2024 (Latest deadline for most Oxford scholarships )
Friday 1 March 2024
Applications may remain open after the March deadline if places are still available. Please check the admission status .
Questions? Email: [email protected]
MSt in Creative Writing
Course details.
Oxford University's Master of Studies in Creative Writing is a two-year, part-time master's degree course offering a unique combination of high contact hours, genre specialization, and critical and creative breadth.
The emphasis of this postgraduate creative writing course is cross-cultural and cross-genre, pointing up the needs and challenges of the contemporary writer who produces his or her creative work in the context of a global writerly and critical community.
The programme offers a clustered learning format of five Residences, two Guided Retreats and one Placement over two years. The research Placement, a distinguishing feature of the course, offers between one and two weeks' hands-on experience of writing in the real world. Students may undertake their placement in a literary agency, a publishing house, the offices of a literary periodical, a theatre company, a screen production company, or other relevant organization. Placement organisations have included Macmillan, the Poetry Society, Initialise Films, Random House, the BBC, the Literary Review, AM Heath, Pegasus Theatre, and Carcanet.
Quick links​
Oxford college affiliation
Student comments, awards and successes, destinations, who should apply.
Staff and tutor profiles
FAQ, course blog and twitter
Application details – how and when to apply, fees, scholarships and sources of funding
IT requirements
English language ability and visas
Programme details
Course content.
The first year concentrates equally on prose (fiction and narrative non-fiction), poetry and drama. There is a significant critical reading and analysis component, which is linked to the writerly considerations explored in each of the three genres. Students are expected to engage fully with all three genres, in a spirit of exploration and with the aim of discovering what impact and relevance unaccustomed genres have for the development of their individual writerly voice. This necessarily involves undertaking assignments and exercises in areas that are new to students, and do not relate directly to any work they may have in progress. Students may be able to continue with their own longer term pieces-in-progress but the concentration of year 1 teaching is on producing new work, and the exercises and assignments, which should take priority, reflect this emphasis.
The second year offers specialization in a single genre, again accompanied by a significant critical element focused around issues of interest to the individual student and related to the genre of choice.
Your specialization choices are as follows:
Short fiction
Radio drama
Screenwriting
Stage drama
Narrative non-fiction
In year 2, the specialization in the genre of students' choice provides an opportunity for significant concentration on either new work, or, subject to consultation with supervisor, on existing work-in-progress.
Course brochure for MSt in Creative Writing
How is the course structured?
Course Dates Year 1 (2024-25)
Residence 1: Saturday 21 September to Tuesday 24 September 2024 Residence 2: Saturday 18 January to Tuesday 21 January 2025 Residence 3: Sunday 20 April to Wednesday 23 April 2025 Guided Retreat: Sunday 29 June to Tuesday 1 July 2025
The exact dates of the second year residences have not yet been finalised but will be in early October 2025, and in late March and early July 2026.
How is the course assessed?
Year 1:
4 x 2500-word assignments, 2 creative writing and 2 critical analysis
1 x 7000-word portfolio of creative writing
1 x 4000-word extended critical essay
Work is set during each Residence and handed in for assessment before the next meeting. Feedback on work submitted is given during tutorials within the Residence or Retreat.
Year 2:
1 x 2500-word report of Research Placement
1 x final creative writing project amounting to:
approximately 25,000 words of prose fiction
or approximately 25,000 words of narrative non-fiction
or a piece or pieces of radio drama totalling approximately 90 minutes' duration or up to 18,000 words)
or stage play of 90 minute's duration (23,000 – 25,000 words)
or TV play of 90 minute's duration (approx 18,000 words)
or screenplay (entire, c. 110 to 120pp; approx 25,000 words)
or a collection of poetry of between 40 and 60 pages AND between 600 and 1200 lines
1 x 5000-word extended essay on a genre-related critical approach of own choice
You will be allocated a Supervisor to guide and advise you on your creative and critical work throughout the second year.
As a matriculated postgraduate degree student, you will become a member of one of the University's famous interdisciplinary colleges, enabling you to encounter new perspectives in your field or learn more about many other different subjects from fellow college members.
The collegiate system makes studying at Oxford a truly special experience. Oxford colleges are small, intimate communities, where you could find yourself absorbed in fascinating conversations with students and academics from a variety of disciplines at college seminars, dinners, and informal occasions.
To find out more about Oxford University colleges, please consult the University's Graduate Admissions website .
"The Oxford MSt enables you to fast-track your career in writing." - Fortuna Burke
"… the freedom to explore and experiment… has been fundamental to my development as a writer." - Clare Tetley
"The range and variety of the group … offers truly exciting opportunities for the kind of exchanges that really accelerate your development as a writer." - Michael Schuller
"What does the course offer? Self-discipline, professionalism and confidence." - Abigail Green-Dove
"My life has been so enriched and expanded. My writing evolves daily through the tools that you gave me. Not to mention the wonderful friendships formed throughout our two years together." - Lindsay Moore
"The Masters in Oxford, while encouraging creativity, raised the bar on the quality of the finished work and gave me the discipline to be a professional." - Bette Adriaanse
"I doubt there's a more suitable MSt in the United Kingdom for work which challenges boundaries and takes risks." - Jennifer Thorp
Eighteen cohorts of students have so far graduated, and our students have already achieved significant writerly successes.
Our fiction writers have achieved high-profile publication, including a Booker Prize shortlisting; a two-book deal with Jonathan Cape; two-book deals with Knopf Random House (USA) and Chicken House (UK and Europe); a major deal with Bloomsbury; a two-book deal with Quercus, and a three book deal with Quercus. Other imprints with which our students and alumni have published include Unnamed Press; Unbound; John Murray; Knopf; Alcemi Press; Cillian Press; Marshall Cavendish; Palimpsest Press; V & A Publishing; HarperCollins India; Riverrun; Harlequin; and Penguin Books India.
Periodicals in which our prose writers have placed work include: Structo, the Mays Anthology, De Revisor, Vestoj, A Joyful Archipelago, Blood Ink Crime Writing Anthology, Litro, The Rumpus, Newsweek, Drum Literary Magazine, Flash: The International Short-short Story Magazine, Carillon Magazine, Skyline 2014 anthology, The Warwick Review, The International Journal of Literature and Aesthetics, Northern Liberties Review, The Irish Literary Review, Annexe Magazine, Cannon's Mouth Journal and Rock Ink Roll Anthology.
Our poets have also published widely with, among others, Eyewear; Gatehouse Press; Templar Press; Dancing Girl Press; Carcanet/Oxford Poets; Red Mountain Press; Poetry Salzburg; Emma Press; Unsolicited Press; Albion Beatnik Press; Bloomsbury; and Southward Press.
Awards received by students and graduates specializing in poetry include the Ruth Lilly Fellowship from the Poetry Foundation of America, shortlisting for the Dorothy Sargent Rosenberg Prize for young poets of unusual promise, the Hippocrates Prize for Poetry and Medicine, the International Jane Martin Poetry Prize, the Templar Portfolio Award, and shortlisting for the Patrick Kavanagh Poetry Award. A student was also nominated for the Hennessey Literary Award in the Emerging Poetry category. A current student was selected for the Poetry Ireland Introductions Series 2017.
Publications in which our poets have appeared include The Spectator, Poetry Review, Chattahoochee Review Irish Special, Cinnamon Press, Other Poetry, The Moth, Heart Shoots Anthology, Shearsman, Smiths Knoll, Ash Magazine, The Frogmore Papers, Cadaverine, Inkcapture, Catechism, Agenda, Magma. Poetry London, The American Literary Review, Poetry Review, Southword, The Lamp, Ambit, The Lumen, Acumen Literary Journal, Popshot Magazine, The Chicago Review, and Sentinel Literary Quarterly: The Magazine of World Literature.
Our dramatists have had plays staged in significant theatrical venues, including the Soho Theatre and the Hong Kong Arts Festival. One alumnus has run storytelling workshops for the National Theatre. A 2010 graduate is now an award-winning playwright who has had four stage plays produced and three radio plays recorded. One graduate produced a short film in 2015 which premiered at Raindance in London. One alumnus' play was performed as part of Theatre503's Rapid Write Response, and another edited and contributed to a collection of plays by British East Asian playwrights, published by Oberon Books.
Awards our students and alumni have received include the Royal Court's Alfred Fagon Award for the best play by a writer of African and Caribbean descent, a nomination for a Princess Grace Award for playwriting, Best Play (awarded by Meera Syal) at the Oxford University New Writing Festival, and longlisting for the King`s Cross Award for New Writing. One alumnus was selected as part of the 'Migration Matters' Festival for a weeklong residency, while another wrote a film which won 'corporate gold' at the Cannes Festival.
Prizes and Shortlistings – Poetry, Prose and Drama
Students and alumni have won a wide range of prizes. These successes include winning the Waterstones Children's Book Prize 2017, the Bridport Prize for Poetry, the Gregory O'Donoghue Prize, the Writers' Village International Short Fiction Award 2014, the Editors Prize from the Poetry Foundation, the Hippocrates Prize, the Parallel Universe Poetry Competition, the Martin Starkie Prize, the Heritage Arts Radio play competition, the Cascade Pictures Writer's Couch pitching competition, first prize in the Poetry Book Society Student Poetry Competition, and the Yeovil Literary Prize for Poetry. Two alumni have won the Oxford University's DL Chapman Memorial Prize, and another won the London Fringe Festival's Short Fiction Award. Alumni have been awarded a Toshiba Studentship, a Hawthornden Fellowship, and funded residencies at the Banff Centre, Canada, and at the Expansionists Project, Whitstable.
Students and alumni have had their work shortlisted across the genres for, among others, the British Library's Michael Marks Poetry Award, the Sunday Times Short Story Prize, the Costa Award, the Dylan Thomas Prize, Not the Booker Prize, the Sunday Times/EFL short story prize 2017, the Asham Award, the Bridport Prize, the Bridport Prize for Flash Fiction, the Fish Flash Fiction prize, the Oxonian poetry prize, the Fish Short Story Prize, the Big Issue in the North's New Writing Award, the Oxonian review, the Aesthetica Creative Writing Competition, and the Crime Writers' Association Debut Dagger award 2011.
The MSt in Creative Writing blog is kept up to date with stories of alumni successes.
Many of our graduate students have signed with agents, and each year a number go on to undertake doctoral study in creative writing or English Literature. Our graduates have obtained positions in publishing, media and the creative arts industries, as well as teaching positions in tertiary education.
We are looking for writers with a proven record of commitment to their craft. You should be a keen reader, and bring an open-minded, questioning approach to both reading and writing. You will not necessarily have yet achieved publication, but you will have written regularly and read widely over a sustained period. You will be keen to dedicate time and energy and staying-power to harnessing your talent, enlarging your skills, and aiming your writerly production at consistently professional standards. It is likely you will have a first degree, or equivalent, although in some cases other evidence of suitability may be acceptable.
The MSt has enjoyed a very strong application field since its inception, attracting record interest in recent years from a global constituency of writers. The course`s emphasis on critical analysis as well as on writerly and creative excellence attracts students of commensurately strong academic potential as well as of significant creative promise. This combination of academic rigour and creativity is a central distinctive feature of the course. The resulting emphasis on exploration and the development of an individual writerly voice serve to attract particularly talented students from around the world as well as a strongly diverse group of UK students of varied backgrounds and ethnicity.
The high number of contact hours are concentrated into Residences and Retreats. Students should be at a stage in their writing where, with appropriate guidance, they can undertake agreed assignments, projects and essays between meetings. There is a dedicated Course Website for provision of up-to-date information; contact and exchange between students; and contact between students and tutors. The course, however, is not a 'distance-learning' course, and tutors, while being happy to help with questions or problems, do not offer regular weekly 'office hours'.
The programme is similar to MFA (Master of Fine Arts) programmes. It is a creative degree that centres around professional artistic practice for those who wish to build upon, or start, their publishing record.
For applicants with a degree from the USA, the minimum GPA we normally seek is 3.6 out of 4.0. We do not seek a Graduate Record Examination (GRE) or GMAT score. Although a GRE or GMAT score is not a formal requirement, if one is available it should be supplied.
The MSt is unlikely to be suitable for those who are just starting out on their writerly and critical development. If you have any doubts about whether the MSt is right for your stage of development, please take a look at our Undergraduate Diploma in Creative Writing .
Course Director: Dr Clare Morgan
Tutor profiles .
During a virtual open event in 2011 , participants' questions were texted in and answered by the acting Course Director Jane Draycott and course administrator. All of these questions and answers are available to read here.
Blog and twitter
The MSt blog is a resource of interviews, events, calls for submission, competitions, news of alumni and tutors, and more.
The course Twitter account is @OxMst .
Fees and funding
Course fees.
Please visit the Creative Writing page on the University of Oxford Graduate Admissions website for details of course fees and costs.
Scholarships and sources of funding
As a postgraduate student studying on this course at the Department, you may be able to gain assistance through Career Development Loans or Educational Trusts and Charities.
Please visit our sources of funding page for information on student loans, bursaries and external sources of funding.
The Clarendon Fund
The aim of the Clarendon Fund is to assist the very best students who obtain places to study for postgraduate degrees in the University. The main criterion for the awards is academic ability.
Application details
Application deadlines for September 2024 entry will be 20 January and 1 March 2024.
If you have any questions about the progress of your application, please contact the Graduate Admissions Office (tel: 01865 270059; Query facility ); or the Course Administrator (tel: +44 (0)1865 280145; email: [email protected] ).
How to apply
For entry requirements, selection criteria and how to apply, please visit the Oxford University Graduate Admissions website .
The University requires online applications. Paper applications are only acceptable in exceptional cases where it is not possible for you to apply online. A paper application form can be requested from the Graduate Admissions Office.
You will need to submit the application form and all supporting materials:
Three references Note: If you anticipate having difficulty providing three referees who have an informed view of your academic ability and suitability for this Programme of Study, please contact the Programme Administrator for advice.
Transcripts of previous higher education results.
Current CV/resume
A statement (see application form) of your reasons for applying to the course. This should include what you feel the course would offer you and your writing, and what you feel you could bring to the course.
A portfolio of creative writing for assessment. This can be in any of the three genres, or in more than one, and should consist of approximately 2000 words of prose (fiction, or narrative non-fiction) or 10 short poems or fifteen minutes equivalent of drama.
Please note that supporting materials cannot be returned. Please also note that no correspondence can be entered into, should your application be unsuccessful.
When to apply
We strongly recommend that you apply by the January or March deadlines. After the March deadline, the course will only stay open for that year's entry if places are still available.
Remember that it can take a number of weeks to obtain all of the documents you need and to prepare a competitive application. You should also allow your referees plenty of time to submit your references. We therefore recommend you apply as soon as possible.
Please see the current admission status .
This course uses the Department's online assignment submission system. In order to prepare and submit your course assignments you will need access to the Internet and a computer meeting our recommended minimum computer specification . Students of this course may use the student computing facilities provided in Departmental buildings.
English language ability
Prospective students whose first language is not English should note that English language certification at the higher level is required, and any offer of a place will be conditional on the receipt of an original certificate (see the 'Notes of Guidance').
International applicants please note that it is not possible to be resident in the UK on the basis of this course. As the MSt is a two-year, part-time course, it does not have the number of teaching hours per week required for a student visa, and international students will not be permitted to live in the UK on the basis of undertaking the course.
International students must research whether they require a visa, and if so, obtain an appropriate visa to cover their time in England before coming to the UK. Many international students on the course apply for Standard Visitor visas to enable them to come to England for the periods required over the duration of the programme. For information on this please see https://www.ox.ac.uk/students/visa/before/visitors and https://www.ukcisa.org.uk/Information--Advice/Visas-and-Immigration/Visitors.
Terms & conditions for applicants and students
Information on financial support

Daisy Johnson
Patrick toland, mst in creative writing tutor profiles, undergraduate diploma in creative writing, further information.
English (US)
Bahasa Indonesia
English (Australia)
English (Canada)
English (New Zealand)
English (Nigeria)
English (South Africa)
English (UK)
Español (Argentina)
Español (Colombia)
Español (España)
Español (México)
Français (Canada)
Português (Brasil)
Português (Portugal)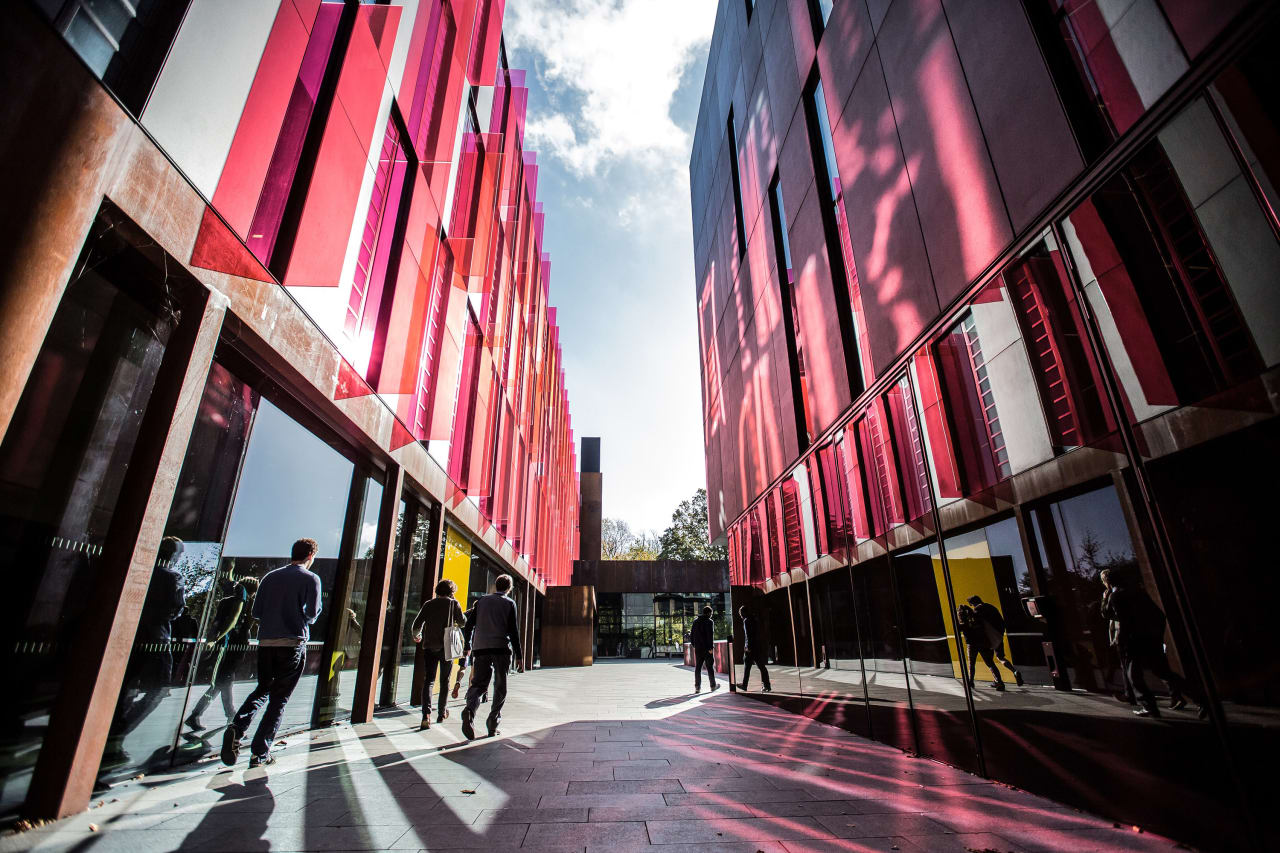 Oxford Brookes University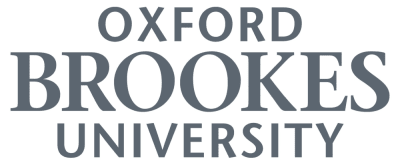 Introduction
Program admission requirements.
Oxford Brookes University offers a world-class student experience in a beautiful city with a rich history that goes back centuries. One of the most renowned centres of education in the world, the city of Oxford is famous for brilliant minds, ground-breaking research and amazing discoveries. With almost a quarter of the population made up of students, there is plenty going on in Oxford. The city has something for everyone, including incredible museums, galleries, parks, pubs and restaurants. Oxford is only an hour away from London with 24-hour bus links to the city and its major airports.
We are one of the UK's leading modern universities, with a global reputation for teaching excellence, exciting student life and strong links with business and industry. Oxford Brookes courses don't just give you a degree - they give you work placements, professional knowledge, lasting connections, integrated careers guidance and so much more to build your employability. By studying at Oxford Brookes, you will gain the fundamental skills and global experience to succeed in your chosen career and become internationally employable.
Starting university is exciting but also a time of great change, so we make it easy for you to access a wide range of support and advice. From study support, careers guidance and wellbeing advice, we're here for you. Our International Student Advice Team will help with everything from visas to work options. They also run exciting trips around the UK so you can see more of the country while you study!
We have a range of university accommodation for you to choose from, a great place to meet people from all over the world and settle into university life. You are guaranteed a place in one of our halls as long as you make us your firm choice and apply by the deadline.
Why choose Oxford Brookes?
Oxford is a great place to be a student.
Our strong reputation for outstanding teaching quality.
Work placement opportunities.
Award-winning, modern teaching and learning facilities.
English language and pathway courses taught on our main campus by university lecturers.
Both September and January start dates are available for some courses.
Demonstrate your commitment and readiness to succeed in business school by taking the GMAT exam – the most widely used exam for admissions that measures your critical thinking and reasoning skills.
Download the GMAT mini quiz to get a flavour of the questions you'll find in the exam.
Headington Road, OX3 0BP, Headington
Oxford Brookes University Wheatley Campus, OX33, Wheatley
Oxford Brookes University Harcourt Hill Campus, OX2 9AT, Oxford
Faculty of Health and Life Sciences Oxford Brookes University Delta 900 Welton Road Westlea, SN5 7XQ, Swindon
MSc in Advanced Computer Science
MSc in Construction Project Management
MA in Education
MA in Creative Writing
MSc in Motorsport Engineering
Institution also offers:
Certificate (2) ACADEMICCOURSES
Diploma (1) ACADEMICCOURSES
Global MBA (1) MBASTUDIES
LLM (3) LAWSTUDIES
MA (2) ONLINESTUDIES
Master (1) HEALTHCARESTUDIES
MSc (4) HEALTHCARESTUDIES
MSc (1) ONLINESTUDIES
Postgraduate Certificate (3) ACADEMICCOURSES

Browse Hierarchy ENGL: English
Browse subject, lists linked to english, add list to this subject, add existing node.