United States
Netherlands
New Zealand
United Kingdom
IBM: 'Mac users are happier and more productive'
Ibm, which has embraced apple hardware in a big way, says the employees who use macs are more likely to stay at the company – and are more productive. the insights came at this weeks jamf nation user conference..

Computerworld |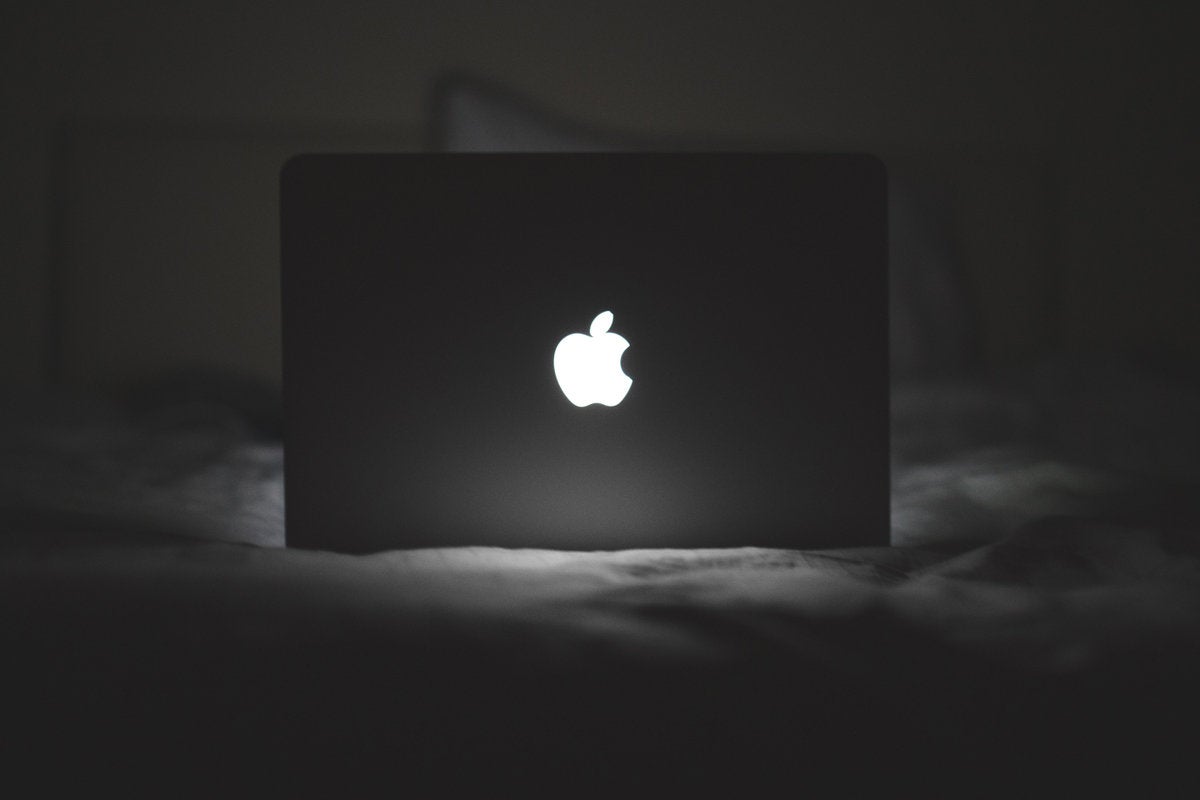 MINNEAPOLIS – IBM stole the show at the annual Jamf Nation User Conference this week when it announced that Mac users are more likely to stay with the company and will be more productive while they're there.
IBM's happy Apple orchestra
IBM CIO Fletcher Previn talked up fresh IBM findings that show those of its employees who use Macs are more likely to stay with IBM and exceed performance expectations compared to PC users.
The details of his claims are:
There are 22% more macOS users who exceeded expectations in performance reviews, compared to Windows users.
High-value sales deals tend to be 16% larger for macOS users, compared to Windows users.
macOS users are 17% less likely to leave IBM, compared to those who use Windows.
MacOS users are happier with the third-party software availability within IBM — just 5% of macOS users ask for additional software, compared to 11% of Windows users.
It's possible these claims reflect some other difference between Mac and PC users, but with hundreds of thousands of IBM employees in the sample group it's hard not to see some contribution from the choice of computing platform.
Tomorrow's world today
"The state of IT is a daily reflection of what IBM thinks and feels about its employees," said IBM CIO Fletcher Previn. "I've said it before – when did it become OK to live like the Jetsons at home, but the Flintstones at work? We aim to create a productive environment for IBM'ers and continuously improve their work experience, and that's why we introduced our employee-choice program to IBM employees in 2015."
When IBM began its widely-reported move to integrate Mac (and other Apple systems) across its business with the Mac@IBM scheme in 2015, the company discovered that tech support costs were much, much lower.
At that time, it was deploying 1,900 Mac devices per week. During this deployment, it found that  a single help desk person was able to support 5,400 Mac users — even though it took about 22 people to support the equivalent number of PC users.
The TCO argument is over
Today, IBM has just seven people supporting 200,000 macOS devices in contrast to the 20 needed to support the same number of Windows devices, IBM said at JNUC.
This means it costs IBM 186% more to support Windows than it does Macs.
This wasn't the only big surprise. IBM also observed that users found it easier to migrate from a previous version of Windows to a Mac than to upgrade older Windows systems to the latest version of Windows. IBM claims 98% of its Mac users said migration from Windows to macOS was easy, compared to 86% of people shifting from Windows 7 to Windows 10 who felt the same way.
Admittedly, the latter is not too damning a statement on its own. But when it is easier to switch to Mac than it is to stick with Windows – and when such a migration is also cheaper to support and delivers better staff retention and better productivity – it's hard to see why any enterprise would delay exploring Apple as a viable alternative to existing technologies, particularly as older Windows versions hit End Of Life.
What happens next?
Year by year, the Jamf JNUC event provides additional evidence that Apple's platforms are – at the very least – peer players in enterprise IT. IBM's latest revelations seem to suggest that, at least in some common use cases, Apple – and the Mac – are breaking out to become the best available platforms for enterprise technology.
Jamf sits at the breaking edge of the Apple ocean as it floods into the enterprise technology sector. The company continues to seek and resolve the challenges faced by those making large-scale Mac deployments. For example, it announced a new endpoint security system for Macs it calls Jamf Protect at JNUC 2019, which it claims will give enterprise security teams "unprecedented visibility into [their] Mac fleet," along with the ability to identify and deal with threats.
Apple in the IT ecosystem 
This is, in my opinion, a major step toward the evolution of (private by design) edge-device based AI-supplemented protections that I believe will define future cybersecurity protection. Jamf is by no means the only company exploring such systems — Orange Cyberdefense has its own takes on situational awareness for systems, for example.
Josh Stein, director of product strategy for Jamf Protect, explained what the system does:
"[It] monitors for system-wide activity, enabling security teams to take action against Mac-based threats which may otherwise go unnoticed, all while allowing organizations to embrace new OS functionality from day one."
The company also announced Jamf Connect for mobile, an important technology that allows for secure password-less authentication through most modern systems, replacing smart cards and FIDO security keys with iPhones. The idea is that it becomes possible to use the system and your iPhone in order to access a Mac, cloud services or even Windows computers.
I'm at the JNUC event this week, but it is becoming very difficult to avoid the sense that, at least in terms of making an edge-based business case for its systems, Apple is developing powerful argument to replace Windows as the base system for successful enterprise IT deployments.
What's interesting about this is that as Apple develops its own models for ultra-private, on-device AI, at what point can server-based enterprise deployments be replaced by more effective — and yet more private — edge-based intelligence?
This certainly seems to be where the industry is going.
Please follow me on Twitter , or join me in the AppleHolic's bar & grill and Apple Discussions groups on MeWe.
Productivity Software
Computers and Peripherals
Jonny is a freelance writer who has been writing (mainly about Apple and technology) since 1999.
Copyright © 2019 IDG Communications, Inc.
Jamf conference: IBM cutting costs w/ largest enterprise Mac deployment, 100,000 by end of year
At the JAMF Nation User Conference (JNUC) this week, IBM's Fletcher Previn delivered an update on the company's rollout of Macs internally since it introduced Apple computers as an option for employees for the first time last year. In just over a year, IBM passed its original goal of deploying 50,000 Macs and is now at 90,000 internally. That makes it the largest enterprise Mac deployment anywhere, and Previn described how it's helping the company cut costs.
IBM plans to reach over 100,000 Macs by the end of the year and is now deploying 1300 a week on average.
Previn was speaking at the conference because IBM manages its fleet of Macs with Jamf's software , a popular suite of tools for deploying and managing Macs and iOS devices. In fact, Jamf noted during the conference that it's currently the largest Apple IT community with 38,000+ members and its software managing more than 6.8 million Mac and iOS devices.
Back in May of last year , IBM started offering its employees Macs as an official alternative to PCs and chose Jamf to support the rollout. Last year, it noted that Macs were helping it cut down on support employees needed. This time around, thanks to the continued rollout, Previn noted that IBM's total cost of ownership for devices is significantly improved with Macs. With cost of device, OS, support, resale value and deployment considered, IBM is saving a minimum of $265 per Mac on average versus a comparable PC:
IBM is saving a minimum of $265 (up to $535 depending on model) per Mac compared to a PC, over a 4-year lifespan. While the upfront workstation investment is lower for PCs, the residual value for Mac is higher… The program's success has improved IBM's ability to attract and retain top talent – a key advantage in today's competitive market
And IBM employees are now overwhelmingly choosing Macs versus the competition. Of its 400,000 employees, it now has a total of 217,000 macOS and iOS devices in use with a dedicated team of just 50 people supporting them.
Previn added that only around 3.5% of Mac users compared to 25% of PC users are currently calling the help desk, which is a major part of the reason the Mac deployment is significantly helping the company cut overall costs compared to PCs. Additionally, 73% of IBMers are planning to upgrade to a Mac for their next computer.
As for mobile adoption:
IBM of course has good reason to be transitioning the company to Apple devices. After first establishing a partnership with Apple back in 2014 to develop enterprise iOS apps and AppleCare for Enterprise services, the two companies further expanded that relationship last year with IBM now distributing and supporting enterprise Macs for other companies.
And Jamf had some of its own news to share at the event. A rebranding means Jamf Software is now known as simply Jamf, while its Casper Suite is now called Jamf Pro with a new version arriving soon in the form of Jamf Pro 10. Its small-business facing product changes from Bushel to 'Jamf Now'.
The company also offered some new stats for Jamf itself, noting that it provided software to schools through Apple's new ConnectED program that saw Apple provide devices to 114 schools in need. Of those 114 schools, 112 opted to use Jamf to manage their devices in the classroom.  Jamf is also used by 9 of the top 10 US banks, 8 of the top 10 US media companies, 8 of the top 10 universities, 3700 K-12 schools and 1,000 HiEd schools.
FTC: We use income earning auto affiliate links. More.
Check out 9to5Mac on YouTube for more Apple news:
Apple's Mac lineup consists of MacBook, MacBoo…
Apple was founded by Steve Jobs and Steve Woznia…
Jordan writes about all things Apple as Senior Editor of 9to5Mac, & contributes to 9to5Google, 9to5Toys, & Electrek.co. He also co-authors 9to5Mac's Logic Pros series.
Jordan Kahn's favorite gear
Dell UltraSharp 34" Curved LED-Lit Monitor
Ecobee 4 Thermostat w/ HomeKit & Alexa
Mac@IBM - Under the Hood
At JNUC 2016, Fletcher Previn, VP of Workplace as a Service at IBM revealed the wildly successful results of their Mac@IBM program, but how exactly did they do it? That was the topic of conversation at the Mac@IBM - Under the Hood session. The Mac@IBM Engineering team provided JNUC attendees a glimpse under the hood, including some of their technical thought process, their challenges, best practices, and successes in delivering a great Mac user experience at scale.
Mac@IBM started with just a few people and even today their team is small and spread out, but they are all 100% dedicated to Mac@IBM. And while the Mac@IBM project is compelling, not every organization has the staff to dedicate to and execute this type of project. Mac@IBM's advice for understaffed organizations? "Leverage your partners: IBM GTS, Jamf Pro Services, Apple pro services, even Jamf Nation."
Share on Facebook
Share on Twitter
Share on LinkedIn
Share via email