Finance & Accounting
Customer Service
Human Resources
Infrastructure Management
Application Development
Robotic Process Automation
Accounts Payable
Accounts Receivable
General Accounting
AWS Cloud Services
Azure Cloud Services
Video Testimonials
Case Studies
Peak Performance Blog
Subscribe to receive real-world perspectives on today's business operations and IT challenges
IT Infrastructure Case Study: Auxis Helps Carve-Out Beat Aggressive Separation Deadline from Global Healthcare Corporation
CLIENT PROFILE
Our South Florida-based client provides a world-class Laboratory Information Management System (LIMS) solution. Its product suite helps improve quality and safety throughout product lifecycles for more than 1,100 organizations in 60 countries. Since 1986, its business has grown to about 300 employees and 17 offices worldwide. Previously part of a leading global healthcare corporation, the client was recently acquired by a global private equity investment firm that specializes in partnering with technology businesses.
BUSINESS CHALLENGE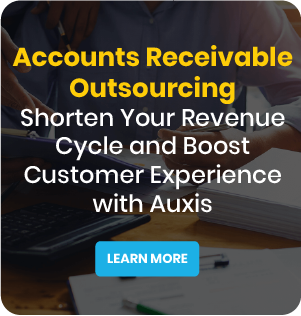 To cancel the pricey Temporary Separation Agreement (TSA) that had the seller continuing to operate IT for up to 9 months during the transition, the client was incentivized to quickly separate into a standalone organization. However, carving out its IT infrastructure and standing up IT operations represented a key challenge, with no IT team or leadership included as part of the divestiture to offer support.
With no IT infrastructure staff or even a CIO to lead the organization, the client didn't have a vision of what it needed to separate from the selling company, as well as the costs and changes involved.
The client lacked the expertise to design, select, and implement an entirely new IT infrastructure platform , including end-user workstation imaging, productivity software (Messaging, Document Collaboration), voice services, business application and server migrations, security services, and IT governance and controls.
The TSA period was short , based on the complexity and dependencies of the existing IT platform.
Policies and procedures used to govern IT at the giant-sized, complex healthcare corporation didn't translate to the smaller carve-out company. The client needed to design and implement new policies and procedures that could deliver the speed and agility it required while also supporting its new modern technologies.
Collaborating with a significantly larger, bureaucratic selling company can prove challenging during a carve-out . This deal was no exception: leading to friction, delays, and difficulty obtaining accurate information promptly. The seller also attempted to change direction after a migration approach was approved, causing additional delays while it was convinced the original proposal was correct
In addition to the 300 employees and contractors included in the divestiture, the client was hiring new staff and forming a new corporate culture at the same time it was building a technology footprint – triggering some delays and misunderstandings.
The small Project Management Office (PMO) spearheading the carve-out opted to run each departmental divestiture as a unique workstream instead of a unified program. This approach created some conflicts over competing priorities as it scrambled to simultaneously carve out key areas like Finance, HR, IT, Marketing, and Commercial Sales.
SOLUTION & APPROACH
A longtime partner of the private equity investment firm acquiring the client's business, Auxis was tapped to lead the separation and buildout of the new standalone company's core IT infrastructure services and supporting processes.
After a comprehensive discovery and planning process that included a full inventory, the Auxis team used its 24+ years of extensive IT expertise to design a new infrastructure platform and network redesign, separation, and migration strategy.
While the selling corporation kept its infrastructure on-premises, the separating company had already undergone an AWS cloud implementation that predominantly hosted its LIMS solution for clients. Moving the new company servers to the existing, modernized cloud platform - while strengthening the architecture and security - was the right strategy for the carve-out.
Auxis also proposed hiring a temporary CIO-as-a-service as a critical first step . Filling this role not only put a strong leader in place to manage the IT function but created awareness and communication with other workstreams operated by the carve-out SMO (Separation Management Office) to avoid misunderstandings.
To meet the client's aggressive TSA deadline, Auxis implemented daily standups and action planning that ensured agility and quick change adaptation from its teams. The project included a project manager and solutions architect to deliver the expected results, as well as additional resources and overtime to compress the delivery schedule - especially during the end-of-year holiday season.
Auxis divided the carve-out transition plan into five tracks, securing licensing for all office applications, operating systems, and cloud services:
Track 1: End-User Computing and Mobility
Design, creation, and deployment of desktop images and technologies.
Consolidation and migration of all business and desktop applications.
Implementation of MS-Intune with Autopilot, enabling global end-users to run the brand-new workstation image on their desktops and mobile devices with automated software deployments and updates.
Track 2: Microsoft 365 Migration
Implementing a new Microsoft 365 tenant, allowing end-users to run a suite of cloud-based Microsoft products that includes email, SharePoint, OneDrive, and Teams.
Selection, design, and migration of voice services to Microsoft Teams.
Track 3: Networking
Design, planning, and migration of a segregated LAN/WAN network.
New network and telecom circuits connecting global locations across the U.S., France, Germany, U.K., Netherlands, and China to the cloud platform.
Implementation of an end-user VPN solution.
Track 4: Server Migration
Creation of a hybrid server infrastructure. That included migration of hundreds of AWS EC2 (Elastic Compute Cloud) instances from the seller's on-premise VMWare environment.
Track 5: Security Tools Implementation
Without any security technologies to migrate from the seller's environment, Auxis recommended the implementation of multiple solutions designed to protect users and infrastructure, including:
Multi-factor Authentication (MFA) to add a layer of protection to the sign-in process.
Email security using Proofpoint technologies.
Microsoft Defender for Cloud to detect vulnerabilities in servers and workstations.
Microsoft Defender URL Content Filtering to protect against advanced web-based threats and data theft while on and off the corporate network.
Microsoft Defender antivirus monitoring for nearly 700 computers, servers, and mobile devices.
Knowbe4 Security Awareness Training for end-users.
To accelerate completion of the IT carve-out, Auxis made sure all pieces were in place to start the migration as soon as the acquisition closed. The client now operates successfully as a standalone entity, working on its own IT domain and cloud tenant with Auxis as its end-user and infrastructure management provider.
Key results include:
Early IT TSA Termination
Auxis helped the client save millions by completing the IT carve-out on-time within six months . With successful standalone operations, the client was able to stop paying for the IT TSA about three months before it expired.
Seamless End-User Migration
With a proven migration strategy, Auxis enabled zero disruptions to the client's 268 employees and 120 subcontractors during the transition. That includes the imaging of employee computers worldwide and provisioning of AWS workspaces for contractors, as well as migration of 400 mailboxes, 23 SharePoint sites (and their libraries), and OneDrive for 388 users to the new Microsoft 365 tenant.
Maximizing the Value of a Modern IT Cloud Infrastructure
The Auxis team designed and implemented a robust cloud migration and infrastructure strategy – delivering accelerated and achievable results aligned with the new company's business goals. With its server infrastructure running smoothly, the client has been able to reap cloud benefits like cost efficiencies, increased speed to market, enhanced agility, and 24/7 redundancy.
Easing the Divestiture of Other Department
With every department ultimately dependent on reliable IT operations, completing the IT carve-out quickly and successfully supports the separation of other business functions.
Corporate Network Built with Redundancy in Mind
Auxis designed the new network to eliminate single points of failure, ensuring better stability and uptime during events that would otherwise take it offline . For instance, the design includes global telecom circuits and redundant end-user VPN platforms and office firewalls.
World-Class IT Policies, Procedures, and Governance Practice
With the seller's IT practices mostly inapplicable, the Auxis team used its deep industry and IT experience to create and implement best-in-class, structured IT processes and governance practices for the new company. Auxis defined and implemented IT infrastructure controls and procedures. It also implemented monthly operational reporting , using analytics to help the client create visibility, measure performance, and address issues before they impact the business.
Continued Partnership
Pleased with the success of the IT carve out, the client decided to outsource day-to-day IT management and operations to Auxis Managed Services at the end of the migration. That includes 24/7 service desk support for end-users, End-Point Management and Support, 24/7 cloud and on-premises infrastructure network management, security, and Microsoft 365 services.
The client also tapped Auxis to support another carve-out phase, defining HR processes and procedures for onboarding and offboarding employees.

Follow us on LinkedIn to stay updated on our latest thought leadership & insights published daily
Enjoying our content? Follow us on LinkedIn and stay updated!
Auxis Marketing Team
Still Running Your Help Desk In-House? Maybe It's Time to Consider Outsourcing
Online Sep 22nd, 2021 - 12pm ET
Rethinking Corporate IT Guide: 5 Simple Strategies for Transforming IT into a Business Enablement Powerhouse
Related Posts
STAY CONNECTED
Sign up to receive our newsletter with insights and thought leadership to achieve peak performance.
NEARSHORE OUTSOURCING
FINANCE & ACCOUNTING
INFORMATION TECHNOLOGY
Corporate Headquarters
8151 Peters Road, 3rd Floor Fort Lauderdale, FL 33324 PH: 954-236-4000
North East Office
500 7th Avenue New York, NY 10018
NEARSHORE DELIVERY CENTERS
America Free Zone, Building C8, 5th-6th Floor Heredia, Costa Rica PH: 506-4000-1585
Supporting Hubs
Barranquilla, Colombia Medellin, Colombia Mexico City, Mexico
Terms & Conditions | Privacy Policy | 2023 AUXIS. All Rights Reserved
Presentation
AllianceTek Intro Presentation
AWS Presentation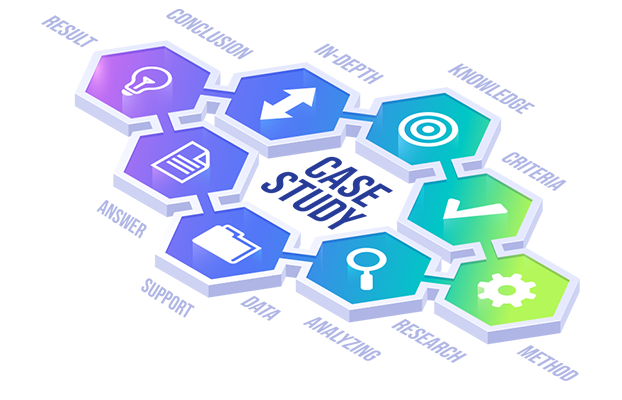 Case Studies
Real-time it infrastructure information system.
Our client is a comprehensive IT management company specializing in documenting and visually managing all enterprise assets, critical infrastructure and interconnectivity between systems, networks, users, locations and services. Their comprehensive Configuration Management System consolidates an organization's IT/Telecom network assets and connectivity in one repository. Their services provide the insights necessary to maintain critical operations and create a more complete visual picture of an enterprise IT network environment.
The client had an existing application for organizing the site and infrastructure architectural design along with related information for their client companies. However, they required several improvements in order to maintain a quality service for their growing number of clients. One issue they faced was that their application was not accessible on all mobile devices. The interface was cumbersome and not user-friendly, which created several system hiccups and delays. The collected information needed to be stored back to the database in the form of a PDF for further action. In addition, they needed new administrative features to manage data and user profile information.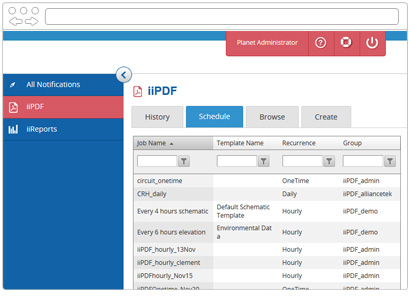 AllianceTek was great -- I'm not a software developer, so a lot of times they had to translate our desired functionality into SF-speak, but they did it quite well. The support was extraordinary, and they took pains to make sure that our product worked well. Very thankful to them and our client representative.
The client sought the assistance of AllianceTek, a software and IT solutions company that specializes in developing custom solutions that meet the unique needs of a business. AllianceTek carefully studied the challenges of the company and listened to their issues and requirements. One requirement was for AllianceTek to redesign the application without altering the existing code or logic. AllianceTek transformed the existing web-based application into a responsive design application and implemented a new design without changing the existing logic or code. The redesigned application has a number of new features that increase control, usability, scalability and business intelligence. It enables users to generate mapping, flooring and architectural layout design, along with related information, in a PDF format that the system automatically archives after a period of time. Users can also share this information through social networks. In addition, a new customized dashboard allows much easier use of the application on all devices, anywhere and anytime, while a scheduler form and internal scheduler feature help manage jobs and historical data related to the jobs with the facility to look up relevant information.
Implementation
AllianceTek's offshore and onshore teams collaborated to develop the redesign using HTML5 and jQuery, giving users the ability to view and access the application on Windows, Blackberry, Android and tablets. The custom designed dashboard and interface was placed in both tabular and grid view with an expandable and collapsible function that can feature all the desired information on a single page. This provided a new, customized user-friendly interface that facilitates users with ease to upload archived data information. The administrative functions allow users to view, delete, schedule, regenerate and share all generated PDFs, edit and update profile information related to the user and manage a specific job's schedule.
AllianceTek's custom solution allowed the client to achieve their vision and reach their objectives by leveraging technology that fit their business structure and improved processes. We delivered a real-time information system that generates various layout designs in PDF. The system is easy to use and can be accessed from any location. As a result, the client's Business Intelligence became more flexible and scalable, allowing them to make better, more informed decisions with reliable information. AllianceTek met the requirement of evolving the previous system's design using the client's existing logic to provide a full, user-friendly interface with an intuitive layout and modules that are easy to navigate.
Social Media
Similar projects.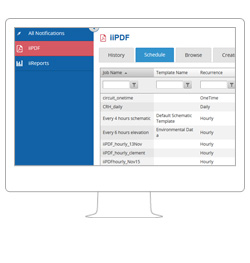 Why AllianceTek?
As an IT partner and solutions provider, AllianceTek will help you follow your objective and implement strategies that are unique to your business to see it through to completion – we don't just follow instructions, we unleash the full potential of your vision. AllianceTek employs a global team of more than 100 skilled developers and consultants who approach every project holistically, giving full around-the-clock attention to understanding our clients' needs and providing comprehensive, scalable and extensible development roadmaps.
Case Studies
Over the past 20 years, EIRE Systems has successfully completed hundreds of assignments for our clients in the Asia Pacific region. The following are some examples of those assignments completed for our local and well as multinational clients, spanning sectors including:
Banking & Insurance, Chemical & Pharmaceutical, Computer & IT, Mass Media, Manufacturing, Retail, Petrochemical, Food & Beverage, Hospitality, and Others
Cloud Solutions
IT Consulting & Management
IT Security
Domain Migration using Microsoft Azure
EIRE Systems was engaged to build a secure and fully-featured environment in Azure for managing our client's user devices, including laptops and smartphones. Creation of [...]
Cloud Solutions – US Foods Industry Company
Case Study EIRE Systems has assisted many small to medium sized corporations to implement cloud solutions using both Microsoft Azure and Amazon Web Services (AWS) [...]
IT Infrastructure Project Management – Major US Software Company
Case Study Through an RFP process, EIRE Systems was awarded the IT Project Manager role by a major US software company, for the fit out [...]
Small-to-Medium Enterprise (SME) Support
Case Study EIRE Systems currently provides a one-stop-shop IT solution for over 80 small-to-medium enterprise (SME) clients across Tokyo, Hong Kong and Singapore. These clients [...]
IT Security – Global Retail Chain
Case Study EIRE Systems was selected to implement a cloud-based security solution for a global retail Chain. As part of this project, EIRE Systems provided [...]
Office Relocation – Global Investment Bank
Case Study This project was completed for a leading global investment bank serving institutional, corporate, government and high net worth clients. The project was to [...]
Managed Service – IT Support – Global Pharmaceutical Company
Case Study EIRE Systems was appointed as the deskside and infrastructure support vendor by a global pharmaceutical company with 5,000 users across Japan in over [...]
Field Support Services – Multinational Financial Information Provider
Case Study Our client is an innovator in global finance information servicing the needs of financial clients around the world. Our client based Field Support [...]
Data Center Operations Support – Large US Investment Bank
Case Study EIRE Systems is the primary provider of data center operations support to a large US investment bank with multiple data centers across the [...]
MAC Support – Large US Investment Bank
Case Study EIRE Systems was selected by a leading US investment bank with a strong Asian presence, to implement their BAU and project Moves, Adds [...]
Large Scale Data Center Build-Out – US Investment Bank
Case Study EIRE Systems was selected by a leading US investment bank with over 50,000 employees worldwide, to implement an offsite data center solution. The [...]
Business Analysis for IT – Large US Financial Institution
Case Study EIRE Systems was commissioned by a large US financial institution to conduct a regional data center analysis, with the object of formulating a [...]
Co-location Data Centre for – Global Integrated Resort Operator
Case Study This project required the construction and commissioning of a new 130 Rack Data Center on-campus in Singapore to support the surveillance infrastructure. The [...]
Business Continuity Planning – Global Insurance Company
Case Study EIRE Systems was awarded a contract to implement a BCP/DR solution for a leading international insurance company operating worldwide, offering a diverse range [...]
Infrastructure Case Studies
Systems Refresh
The existing infrastructure was old, inflexible, there was no resilience and security weak, the list of issues was extensive. In particular, the firewall offered little protection with no updating process, there was no access management for the systems, remote access was through a desktop sharing app, backup was to a USB disk, no UPS protection was installed, the on-premises server had no fault tolerance and was old with no warranty, the network performance was poor.
Read the case study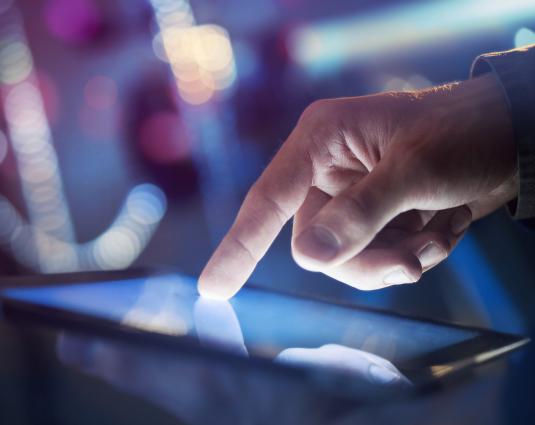 Research Organisations
We make sure that your IP is kept safe by implementing secure infrastructure and systems that are properly implemented, maintained and monitored.
Remote Working
Two case studies outlining how we've helped clients to transition to remote working.
Support for the Legal Sector
The firm had been using an on-premises server application to manage the legal processes and document management. Access within the office was of cause straight forward, however, remote access was cumbersome and an increasing number of solicitors wanted to access case files when in court or working remotely. In addition, the VPN connection methods used were outdated and the servers approaching the end of life.
Type in a topic service or offering and then hit Enter to search
Common Searches :
Blue Economy
Capital Markets
Communications, Media & Technology
Consumer Goods
Information Services
Life Sciences
Manufacturing
Oil & Gas
Transportation & Logistics
Travel & Hospitality
Applications Modernization
Business Process Services
Data & AI
Digital Experience
Enterprise Platforms
Internet of Things
Quality Engineering & Assurance
Software Engineering
Sustainability
Modern Business
Sustainability and Resilience
Tech to Watch
Future-Ready Cities
The Future of Us
The Future-Ready Business Benchmark
The Metaverse
The Work Ahead
Case Studies
Generative AI
Shrinking the digital divide, empowering users, and transforming business and work through new levels of human-machine collaboration.

About Cognizant
Annual Report
Board of Directors
Client Briefing Program
Corporate Governance
Culture & Values
Diversity & Inclusion
Intuition Engineered®
Leadership Team
News & Press Releases
Partnerships
Public Policy
Sponsorships
Talent Worldwide
Modernize IT for next-gen banking CX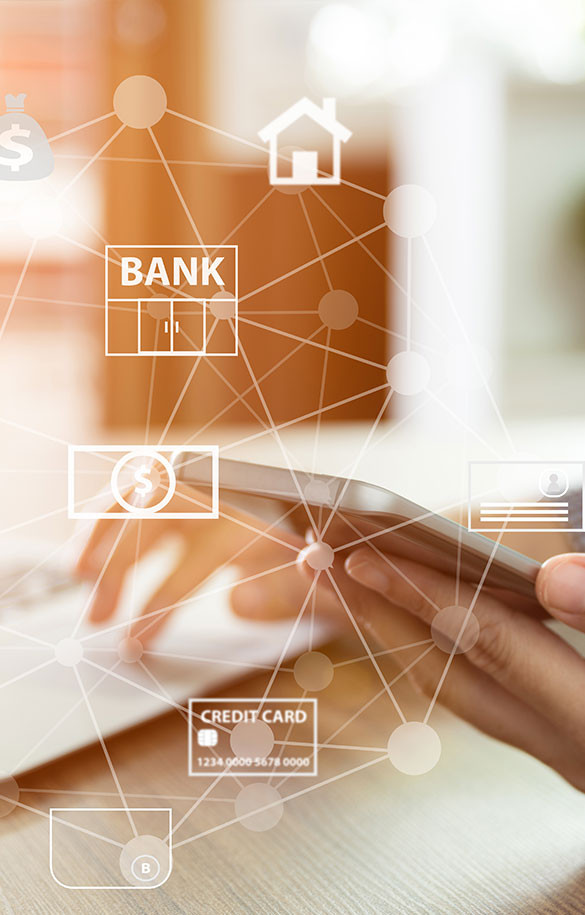 The challenge
In a bid to reduce both capital and operational expenses, a U.S. financial services provider wanted to upgrade its outdated legacy contact center. The bank wanted to add next-generation digital capabilities and significantly enhance customer experience (CX) across its 400 branches. The bank approached Cognizant for guidance on modernizing its contact center's IT infrastructure to enable multiple digital channels and evolve into a bank of the future.
Our approach
After a thorough analysis of the bank's existing contact center, we shared our point of view on cloud solutions and recommended AWS Connect as one of the options best-suited to the bank's needs. We developed a detailed proof of concept modeled to the client requirements that demonstrated the effectiveness of an AWS-powered contact center platform. We shared our point of view on cloud solutions, recommended AWS Connect and developed a solid proof of concept (POC). 
Cognizant's solution enables an omnichannel experience for customers through consistent self-service options, proactive self-service support and seamless transitions across channels while also preserving content. It maximizes automation to enhance agent productivity. The modernized contact center platform also includes Cognizant Intelligent Interactions, Amazon Lex and voice biometrics.
Cognizant worked with the bank to develop a clear IT and cloud migration strategy closely aligned with its overall business goals. This included creating an IT operating model, evaluating cloud platforms and tools, reviewing third-party best-in-class products and developing a POC. Cognizant also used deployment accelerators such as speech enablement, virtual workstations and a few other aspects to speed-up implementation timeline.
Related case studies
/content/cognizant-dot-com/us/en/case-studies
cognizant:industries/banking
End-to-end cloud-based contact center modernization strategy
Migrating the contact center's infrastructure to the cloud and integrating leading third-party security offerings have helped the bank achieve operational efficiencies. Now, the bank is able to develop new features to support members and has the assurance that its security and compliance requirements are met. Speech enablement and virtual workstation provisioning helped Cognizant reduce the bank's overall implementation timeline by 15%.
decrease in agent headcount with digital self-service enablement
reduction in total cost of ownership with pay-as-you-go pricing
increase in self-service containment rate
decrease in bank's overall implementation timeline
This site is protected by reCAPTCHA and the Google  Privacy Policy  and  Terms of Service  apply.
Thank you for your interest in Cognizant.
We"ll be in touch soon
We are sorry. Unable to submit your request.
Please try again or post your inquiry to inquiry@cognizant.com.
Scaling Up InfraTech
Case Studies and Use Cases
Get Involved
Call: Sustainable Road Solutions
InfraChallenge
View our library of InfraTech use cases and case studies using the filters below. To submit a case study for the library, submit  this form  to  [email protected] .
Filter List

Sales Line 020 3963 5533
London Helpdesk 020 3963 0505
Chelmsford Helpdesk 01245 251 500
Our services
Technical support.
Fully Managed IT Support
IT Support for Charities
Apple Mac Support
IT Staff Cover
Consultancy & Projects
IT Strategy Consultancy
Cloud Adoption Services
IT Project Management
Server Installations & Upgrades
Cloud Services
Microsoft 365 Business
Microsoft Teams for Business
Amazon Web Services
Microsoft Azure Services
Internet and Comms
3CX Telephony and Comms
Superfast Leased Lines
Fibre Broadband
Data Cabling Installation
Cyber Security
Managed Cyber Security Services
Cyber Security Solutions
Cyber Essentials Certification
Cyber Security Consultancy
Introducing Ohso Technical
Our Mission Statement
Awards, Accreditations & Partners
Service Level FAQ
London Office
Chelmsford office, get a quick quote for it support..
Provide details of your requirements below and a member of our Professional IT Consultancy team will contact you shortly with pricing.
We're unhappy with our existing IT Service
We want to cut our annual IT Services costs
We need IT Support for our new business
We have up to 10 users
between 11-25 users
over 25 users
A Fully Managed IT Support service
Basic Desktop and Application support
Support for our internal IT person(s)
I consent to having OhSo Technical collect my name, email and phone number.
Request a Call Back form.
Let us know when you'd like a callback and we'll schedule a time to call you.
Tell us about your IT requirements today.
Provide us with more information about your IT requirements in the online contact form below and we'll be in touch very soon!
Wanna be in the know?
If you do then let us send you our ohso amazing monthly newsletter that contains the latest Business Technology news, product reviews and a little bit about our products, services and life at OhSo Technical. We'll also send you the occasional marketing email that may interest you, but we promise not to spam you, we'll never give out your information to others and you can opt-out at anytime. 
I agree to my personal data being stored and used to receive the newsletter.
I agree to receive information and commercial offers about OhSo Technical.
Get a quote for IT Support.
Provide details of your requirements below and a member of our Professional IT Consultancy team will contact you with pricing.
Your details
Your name *
Company name *
Telephone number *
Anything else?
This form collects your personal information so we can contact you to provide more information about our products and services. Visit our privacy page to find out more.
What's your situation?
We're unhappy with our existing IT Service
How many people need IT Support?
What level of support do you require.
I consent to having Oh So Technical collect my name, email and phone number
Please leave this field empty.
Request your FREE 30 minute consultation session.
Complete the form below to request a FREE no-obligation consultation session with a professional IT Consultant.
Case Studies
It infrastructure modernisation case study..
17th July 2018
We don't disclose our clients details online because it encourages our competitors to make annoying sales calls! We'll be happy to provide you with client references when the time is right.
Our client is a Small Business that supplies bathroom fittings to both Commercial and Residential Customers across the UK. They operate a local walk-in service from their store that is located on the Essex/East London border and a mail order delivery service for nationwide customers.
Share this article
The challenges., the client's hardware was outdated and becoming unreliable..
Our client's IT Infrastructure was badly outdated and in urgent need of a refresh. Their existing server hardware was nearly 10 years old and it was becoming unstable and unreliable.  In addition, the server was running an outdated Small Business Server operating system that is no longer supported by Microsoft. This presented a huge security risk to the client because security updates and patches for the operating system were no longer available.
All of the existing desktop PCs in the office were suffering from slow performance because of their age. In addition, the Operating Systems on the PCs are close to end-of-life, presenting another Security risk to the client.
Poor Wireless Network Connectivity was also causing major problems.
The client was using a Wireless Access Point that was designed for home use, and not for use in a commercial environment.
This was causing severe wireless connectivity issues between the staff in the office and the stock room, slowing down the sales order process, affecting productivity and profitability.
Our Solution.
1. make the transition from an on-premise server to office 365..
Following a site survey and a detailed report presented to the client, Ohso technical designed and implemented the following transition from an on-premise server to Office 365 Business Premium:
Migrate all client data to SharePoint Online – The clients existing electronic documents and files were successfully migrated from their dated server to SharePoint Online, a highly efficient document management solution that is part of Office 365 Business Premium subscription.
Migrate all client Email accounts to Exchange Online – The clients entire Email configuration was successfully migrated from their existing Small Business server to Exchange Online, Microsoft's cloud-based Email hosting service that is also part of the Office 365 Business Premium subscription. The migration to Exchange Online included all of the staff email inboxes, calendar's, task lists and signatures.
Implement a new Office 365 Backup and recovery solution – We replaced the clients on-premise backup solution with a Cloud-based Automated Office 365 Backup service that backs up the clients Exchange, calendar and contact data, in addition to all the client's data that is hosted on SharePoint Online.
2. Replace the existing Computers with new PCs.
Update the existing desktop machines to the latest Dell OptiPlex 3060 PCs – We replaced all of the clients outdated computers with new generation Dell OptiPlex Small Form Factor PCs. These PCs are powerful, cost-effective and take up little space in the office. We also provided the client with 24" monitors and setup dual monitor stands for every employee.
Migrate Sage Accounts – The client uses a locally installed version of Sage 50 accounts for quotations and invoicing. We successfully migrated the local version of Sage Line 50 to Sage Business Cloud Accounting and now all the staff can access the accounts software from their internet browser.
Decommission the Server – Once the transition from the client's on-premise server to Office 365 was completed, we decommissioned the server, ready for recycling.
Recycling – Once the client's hardware was replaced, we arranged for all of the old hardware to be professionally recycled and all hard drives to be crushed by our WEEE compliant IT Recycling partner.
3. Replace the home Wireless Access Point with a Commercial WAP solution.
Install a new Ubiquiti Wireless Access Point – We replaced our clients existing Wireless Access Point with a Ubiquiti UniFi Wireless access point. Designed for use in a commercial environment, these access points are up to 5 times faster than a standard 802.11n access point that you'll find in many offices.
This Access Point gives our client maximum wireless performance and coverage throughout their premises.  In addition, the Ubiquiti access point can be managed remotely by our helpdesk team. This allows us to monitor traffic on the network and keep the access point up to date with the latest updates and patches.
The Outcome.
With the help of Ohso Technical, the client now has a modern IT infrastructure that has been future-proofed by migrating all of the Company's data and emails from their on-premise server to the cloud-based Office 365 platform.
The Company Director is happy because they have saved thousands of pounds in hardware costs. The initial costs associated with purchasing a new on-premise server and licencing has been replaced with an affordable 'per user' monthly fee for Office 365 Business Premium.
We have assured our clients Business Continuity by replacing their outdated on-premise backup solution with a dedicated 'GDPR compliant' online automated backup service for Office 365.
The staff are happy because their antiquated PCs have been replaced with new generation computers that are much faster and far more reliable, which means that everyone is more productive and far less stressed!
Thanks to the new Ubiquiti hardware, Wireless Internet connectivity throughout the building is lightning fast and far more reliable.
Lastly, the accounts department can now Access Sage via the Cloud, allowing them to work from home, or from any PC in the office.
Total project completion time.
From design to completion – 3 weeks.
Let us modernise your IT Infrastructure.
From design to completion, Ohso Technical will modernise your entire IT infrastructure on-time, within budget, and with minimal disruption to your Business operations.
We can supply, deliver and install the hardware, software and cloud services you require for your Business operations.  We offer a free no-obligation 1-hour consultancy session to discuss your requirements, which will be followed by a written proposal.
A multi-accredited partner with 70+ years' collective experience
Fully Managed service, from design to completion
VERY competitive hardware and installation rates
References available
Contact us today for a no-obligation quote to upgrade your IT Infrastructure today.
Tell us more about your IT support requirements…
If you are looking for professional IT support then complete the following form below. An account manager will then contact you to discuss your requirements in further detail.
Cloud and Infrastructure Monitoring Software and Tools
Please log in to access your account.
Create Account
No credit card required
Request new password
An e-mail will be sent to your registered e-mail address.
Your Opsview Account
Buy & Manage Opsview SMB Plan Subscriptions for up to 300 hosts
Access to Opsview's Support Team for SMB Subscriptions
You are here
Monitoring case studies.
Free Alternative
Infrastructure
Nagios Alternative
How Visolit Unifies Hybrid-IT Monitoring with Opsview
Customer case study: Loyola University, Chicago
Cobweb Monitoring Case Study
NewVoiceMedia
Stadtwerke Speyer GmbH
Zetes Monitoring Case Study
Irish Tax and Revenue
's-Hertogenbosch Council
Washington State Department of Commerce
Equiduct Monitoring Case Study
Allianz Global Corporate and Specialty
University of Surrey
Cisco Global
Cloud, Done Right.
Explore Success Stories across Industries
US multinational Telco leader accelerates cloud migration with Microsoft Azure
The client is a US multinational telecommunications leader and the third-largest provider of mobile services in the US.
The largest law enforcement department in the US leverages near real time data processing to improve law enforcement capabilities
The client is the largest police department in the United States, with over 50,000 employees, including 36,000 uniformed officers responsible…
Leading BFSI infrastructure solutions provider sees higher application uptime with Microsoft Azure
The client is a leading US-based supplier of on-demand infrastructure exchanges to the insurance, financial, and healthcare industries catering to…
Modernization of XCaaS platform for zero-touch deployments
8×8 is a global communications provider with more than 2M business users, integrating voice, video, chat, contact center, and enterprise…
Engineering a next-generation media advertising platform for a worldwide ad tech leader
Operative Media, Inc. is a leader in ad management tools with 300+ media companies as clients, $40+ billion in ad…
UK-based fintech platform significantly reduces loan disbursement time with an AWS-powered digital platform
Gojoko is leading fintech platform providing digital customer interface and advanced digital marketing to banking customers across the United Kingdom.…
The UK-based bank revolutionizes the property development loan segment with AWS-backed digitization
GB Bank is a new-age financial institution that aims to boost economic growth across the UK's underserved regions by providing…
Global life sciences leader gains actionable data insights from multiple ERPs with an AWS-powered data lake
The client is a world leader in life sciences solutions and laboratory instruments, operating across 65 worldwide locations. The organization…
Fortune 500 residential mortgage company accelerates loan processing time with AWS-powered automation
The client, a Fortune 500 company, is a leading provider of automation software for the US mortgage industry, providing a…
Vermont Mutual improves customer service and accelerates time-to-market with AWS
Vermont Mutual Insurance Group is one of the ten oldest mutual property and casualty insurers in the United States, with…
(*) Asterisk denotes mandatory fields
You can also email us directly at [email protected]
Fill in the below details to register now