How to write winning covering letters for law firms
targetjobs editorial team
Last updated: 24 Mar 2023, 17:42
When applying for a training contract or vacation scheme, your covering letter may be the first part of your application a law firm considers.

Your covering letter creates a powerful first impression, so make it easy for the recruiter to see that you have strong potential as a lawyer.
Many law graduate jobs at solicitors' firms in the UK will ask you to apply for a training contract with a covering letter. Read this advice from recruiters at Slaughter and May, Cleary Gottlieb and Ince & Co, then follow our law cover letter template.
Some recruiters will want you to upload your covering letter as part of an online application form (such as Baker McKenzie and Jones Day), while others – usually smaller, high street law firms – will want you to send the letter alongside a CV (see our law CV example here ).
Cover letter template: see our annotated law covering letter sample for more tips and format examples .
How to write a law cover letter tip #1: use the letter to explain why you want to be a solicitor at that particular law firm
A covering letter is a golden opportunity to explain your motivations for becoming a lawyer and for applying to that specific firm. 'My advice is to use the cover letter to introduce yourself and to explain why you are applying to that firm,' says Janine Arnold, trainee recruitment manager at Slaughter and May . 'Be sure to include any additional information that you feel is relevant to your application.'
If you're uploading a covering letter as part of a larger application form you should avoid repeating examples you've used to answer questions on the form. Give as broad a picture of your skills and experience as possible and only repeat something if you think it is particularly significant to that law firm. Your covering letter is an introduction to get the recruiter's attention – a sample of your potential, if you like – not your overall application.
'A well-written, succinct, persuasive covering letter crafted by an aspiring trainee solicitor who has really thought about the firm stands out,' says Nichola Rowe, director of legal human resources at Cleary Gottlieb . 'Ask yourself: what sets this firm apart from other law firms and how do my individual skills and experiences marry with that firm?'.
How to write a law cover letter tip #2: how long should it be?
A covering letter should be a maximum of one page, with a font size of 11 or 12. Slaughter and May 's Janine Arnold agrees: 'A lengthy covering letter is not necessary; aim for it to be no longer than one side of A4.' Remember that some firms will give a word count for the covering letter they want you to write as part of your application. It's important to stick to that word count. It shows that you can write succinctly and follow instructions.
Get the insights and skills you need to shape your career journey with Pathways. We'll show you exactly what goes into a convincing cover letter, so you can give yourself the best chance of getting to the next stage of the application process.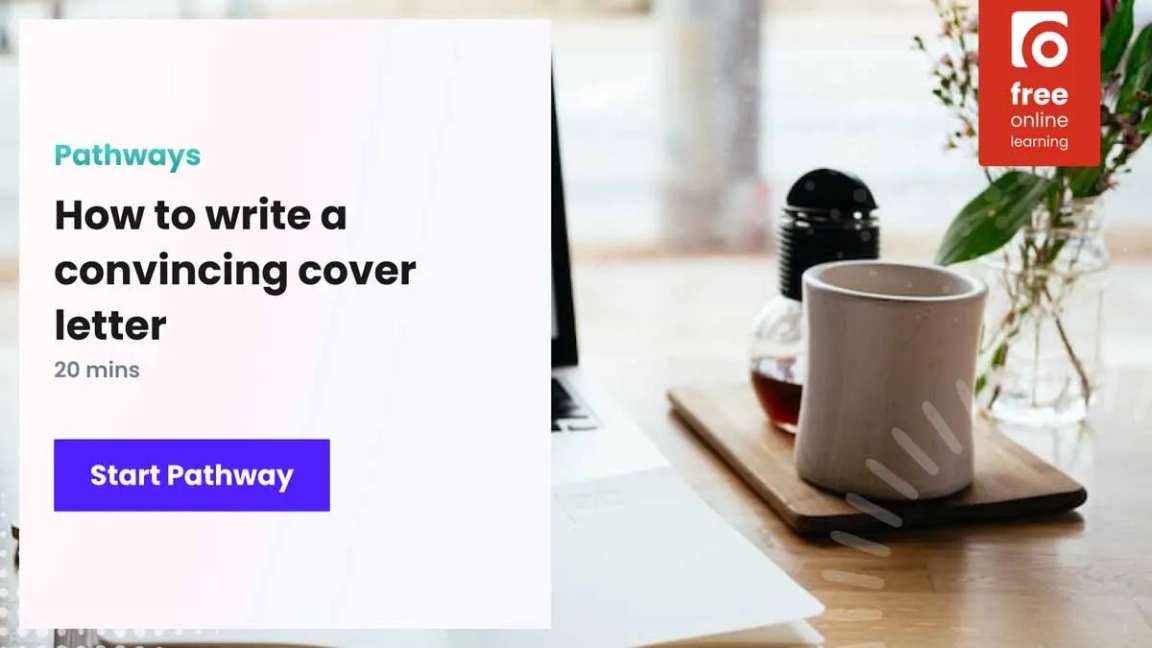 How to write a law cover letter tip #3: the format law firms like
The best law cover letter examples have a clear structure, such as:
1. The introduction to your cover letter
Introduce yourself, explain what stage you are at in your degree course (including the university you're attending), state that you are applying for a training contract and where you read about the law firm. This should only be a sentence or two.
2. A paragraph on why you want to work at that law firm
The second paragraph should cover why you want to be a solicitor and why you want to work for that law firm in particular. Highlight any experiences you've had that have convinced you that you want to be a solicitor, such as vacation schemes, open days or insight days. You can even mention mini-pupillages – it will impress graduate recruiters if you've put the effort into comparing the two sides of the legal profession, as long as you have good reasons for picking a career as a solicitor (this could come up at interview).
Make it clear why you want to work in the particular area of law that the firm focuses on. For example, if it's a commercial firm you'll want to draw on any work experience you've had at other commercial firms. Show off your research about the firm by explaining your interest in their main legal practice areas – don't just say 'I am interested in shipping law', for example, but provide evidence of that interest.
You might also want to mention the firm's training structure. Some firms will have compulsory seats, in which case you'll need to show an interest in those areas. If you've chosen a firm that doesn't have compulsory seats, or has no seat structure at all (such as Jones Day for example), then you could explain why this appeals to you above a more defined training contract structure.
3. A paragraph highlighting why you're a good fit for the law firm
Next, you need to pitch yourself to the recruiter. Make it clear that you are suited to a career as a solicitor: highlight achievements that show you have the competencies the firm has asked for. If the firm hasn't specified exactly what it's looking for, see our article here on the skills most legal recruiters want from applicants. Don't just say 'I have good communication skills' – you need to mention an achievement that hinged on your use of those skills.
4. The ending to your law covering letter
Close by referring the recruiter to your CV or application and stating your availability for interview(s) or assessment centre(s).
How to write a law cover letter tip #4: explain any extenuating circumstances
'Covering letters should also explain any mitigating circumstances relating to exam results and to address any questions that you may reasonably expect to arise from your application, such as any gaps in your CV,' explains Janine.
How to write a law cover letter tip #5: proofread your cover letter before you hit 'send'
Once you've put your covering letter together, don't be tempted to rush it off. Ask friends, family and your university careers adviser to check it. 'There is no good excuse for spelling errors, especially when you're applying for a job that requires scrupulous attention to detail,' points out a legal recruitment adviser at Ince & Co . 'The number of applications we receive that contain errors is surprising. Your application is all we've got to go on, so you owe it to yourself to ensure it's not let down by something so easily avoidable.'
Remember that law firms will be judging your ability to communicate professionally with clients on the professionalism of your covering letter – you're making a pitch, just like you would do as a practising lawyer.
Legal recruiters at major law firms read through hundreds, if not thousands, of applications from aspiring trainee solicitors each year and will only spend a minute or so reading your covering letter. Some recruiters say that they make their decision paragraph by paragraph – if you haven't impressed upon them that you would be a good fit for their firm halfway through the cover letter, they might not even read the rest. Your covering letter creates a powerful first impression, so make it easy for the recruiter to see that you have strong potential as a solicitor by following the tips above.
In other news: Massive changes to the way solicitors qualify are on the horizon. Do you know how they will affect you? Find out here .
targetjobs editorial advice
This describes editorially independent and impartial content, which has been written and edited by the targetjobs content team. Any external contributors featuring in the article are in line with our non-advertorial policy, by which we mean that we do not promote one organisation over another.
People reading this also searched for roles in these areas:
Related careers advice

We've got you
Writing a legal CV and cover letter
If you want to succeed in the competitive field of law, it helps if you get the basics right. To ensure your applications don't fail at the first hurdle learn how to craft a strong legal CV and cover letter
When it comes to selling your qualifications, skills and experience to potential employers your CV and cover letter are your shop window.
Despite many firms now using online forms for their applications, a CV and cover letter are important as they allow you to gather all your information in one place. They're also useful for speculative or ad hoc opportunities. Having a strong up-to-date CV and cover letter means you will be ready for any opportunity which might arise.
What should I include in my legal CV?
Your legal CV should be around two pages in length, and follow this general structure:
Personal details  - At the top of the page, include details such as your name, address, email and telephone number.
Education and qualifications  - Detail any professional memberships (e.g. the Law Society) or qualifications you possess, such as the  Solicitors Qualifying Examination (SQE)  or the  Legal Practice Course (LPC) . List your degree, A-levels and GCSEs; when discussing the former, mention the  areas of law  that you studied while at university and state your dissertation title.
Work experience  - Profile your work history, including the organisation you worked for and its location, plus your job title and, if applicable, your practice areas. Describe your key tasks and responsibilities, paying close attention to the significant results of your actions. You could separate your work experience into different categories, such as legal, commercial and  voluntary . Use your  law work experience  to demonstrate your passion for a career in the field, and your part-time work to exhibit your transferable skills such as commercial awareness.
IT and language skills  - Outline your level of proficiency with relevant software packages such as Microsoft Word and Excel and mention any additional languages that you speak.
Activities and interests  - Avoid listing irrelevant hobbies such as reading or listening to music. Instead, discuss your involvement in sporting teams and other organisations, highlighting any positions of responsibility you've held or awards you've gained. Experiences - such as starting a new club or society at university - can help you stand out.
Referees  - You don't necessarily need to give references at this stage. Stating 'references available on request' will usually suffice.
'Make sure your CV is in chronological order with your most recent work experience and education at the top of each section,' advises Katherine Sharp, early careers manager at Dentons.
As a general rule your CV should contain facts, while your cover letter provides the narrative around the facts.
For more advice on what abilities recruiters in the legal sector are looking for, see  7 skills for a successful law career .
How do I fine tune my law CV?
'Law firms receive thousands of applications. The best advice is to make it easy for the person reviewing your application by having clear sections with heading, including all of the relevant information so they don't have to contact you for more detail,' explains Katherine. 'Make sure that it is consistently formatted with a simple layout. Sell yourself, don't just say 'I worked for X firm as a Y.' Tell us what you actually did, the skills you developed and what you achieved.'
As well as following the above advice, you should also ensure that your CV is:
presented using bold sub-headings and bullet points
if necessary, printed on good-quality paper
read by a friend, family member or careers adviser before submission
submitted well before the deadline
typed in size-11 Arial, or a similarly clear and professional-looking font.
It doesn't matter if you're completing a bespoke application form or drafting your own legal CV, the basics stay the same. You need to:
Pay attention to detail  - 'Double check spelling and grammar – a lack of attention to detail will inevitably mean that you do not progress to the next stage of the recruitment process,' says Katherine. Ask someone else (a family member, friend or careers adviser) to check your work. After all, spelling a firm's name incorrectly doesn't give the best first impression.
Remember that relevant work experience doesn't always have to be legal  - Other types of work and volunteering experience can demonstrate that you are customer-focused, well organised, a good team player and a successful problem solver. Firms like to see what you have been up to outside of your studies. Rather than thinking 'I have no experience' try to work out how to articulate the experience you do have in a way that firms will see as relevant.
For more tips on how to write a good CV see  how to write a CV .
What should I leave out of a legal CV?
When writing a law CV, you shouldn't:
leave any unexplained gaps in your career history
add too much detail
include 'personal details such as your date of birth, marital status, nationality or a photo,' says Katherine.
include your age, gender, marital status etc. as these are irrelevant details and  recruiters don't like to see them included
use overly outlandish formatting
use pictures or tables
write bland profile or objective sections
write 'CV' or 'curriculum vitae' at the top.
It should go without saying, but also avoid lying on your CV. Be authentic. Integrity in law is everything.
How do I write a legal cover letter?
As the number of applications often far outweighs the number of jobs available, writing a strong cover letter is essential for any law career, as it helps to persuade employers that you'd be a fantastic recruit. It should be one page long, and:
demonstrate your knowledge of the law firm and wider  legal sector
elaborate on your key skills, experiences and characteristics, without simply repeating your CV
explain why you aspire to work for the organisation.
Bear in mind that employers look at your legal cover letter as an indication of your written communication, so make it interesting.
Write about why you want to work for a particular firm. For example, if you're applying to a niche sports law firm have you had work experience with a sports company or are you part of any sports teams or clubs? If you're applying to an international firm, is it because you have language skills or have you had experience of working abroad?
Make sure to read job adverts carefully. What is the firm telling you they want in a candidate? Do they mention communication skills, attention to detail etc.? This is your chance to choose something from your experience to demonstrate those skills. As prospective lawyers employers want to see you using evidence to support the points you make. If you're a good communicator what's the evidence?
To achieve these objectives, your legal cover letter should follow this general structure:
Opening paragraph  - Briefly mention the position you're applying for and how you found out about it.
Second paragraph  - Tell the recruiter who you are and what stage of your career you're at. Explain how your qualities can benefit the firm with practical evidence from your work experience, academic history or extra-curricular activities. Use powerful and positive language throughout without exaggerating.
Third paragraph  - Tell the organisation why you're specifically attracted to them and their work citing, if possible, any current or recent cases of interest.
Closing paragraph  - Mention that you've enclosed your CV and look forward to hearing from the firm. Explain when you'd be available for interview and cover any practical issues you've been asked to address, such as salary expectations.
Highlight what makes you stand out and make your cover letter punchy and accurate.
Find more general advice on  cover letters  and discover  5 things to avoid when writing a cover letter .
How do I target my application to a law firm?
It's much wiser to submit between five and ten highly targeted applications than dozens of generic, copy-and-paste ones. Every application should be treated as an individual project.
Consider why you're applying to a particular firm, because it's more than likely you'll be asked this question at interview stage. What attracts you to certain areas of law and particular firms? Do your values match the firm you're applying to?
Thoroughly research the prospective organisation - the more you know about the firm, the more tailored your application will be. Regularly checking the news sections of firms' websites will allow you to reference current cases and projects in your application and understand which skills would come in useful. What's more, possessing such knowledge will allow you to address your application to the most relevant individual.
All of this also helps you to determine whether your skills and career preferences would be suited to the specialist work that the firm undertakes and vice versa.
This is as invaluable when  choosing a law firm  as it is when attending law fairs, open days and  vacation schemes .
How do I make my application stand out to legal employers?
You are more than the sum total of your academic studies and work experience so be brave and tell prospective employers what it is about you, over and above the academics and work experience that makes you the ideal candidate.
If your legal CV and cover letter do their job and your application is progressed to the next stage, learn more about the  questions you might be asked in a law interview .
Find out more
Get more advice on writing CVs and cover letters .
Discover top interview tips .
How would you rate this page?
On a scale where 1 is dislike and 5 is like
Dislike 1 unhappy-very
Like 5 happy-very
Thank you for rating the page
legal careers guide
6. legal cvs and covering letters.
Despite the widespread use of application forms, the CV is still a vital tool in the recruitment process. This Step guides you through the process of constructing a legal CV and writing a successful covering letter.
Updated Resource Book coming soon
Writing Legal CVs and Covering Letters
The curriculum vitae (CV) is the traditional method of application and is widely used throughout the legal profession. You will still need a CV, even if you are applying to organisations that use application forms, for two main reasons.
The information on your CV forms the basis of many of the answers you will need to give on application forms
Having an up-to-date law CV is useful when applying for work experience or to give information to a useful contact.
Before you start drafting
Think about the type of organisation or specific organisation you are applying to. What are they likely to be looking for in a candidate? See your work from Step 1 and 4.
Know what skills and experience you have to offer a prospective employer. See your work from Step 2.
Know what you want to use the CV for. Is it to apply for work experience or a speculative application? See your work from Step 2 and 3.
Tips for a good law CV
Target your legal CV – you need to adapt your CV to each individual recruiter so that they are able to see how you could fit in with their organisation.
Length – keep it to no more than two sides of A4 paper.
Make it easy to read – create a clear structure, leave enough white space and make use of formatting like headings.
Look professional – use plain white paper, a size 11 standard font like Arial or Calibri, and avoid photos and exclamation marks.
Correct spelling and grammar is essential – don't rely on spellcheck; proofread several times to make sure your CV is error free.
Be honest whilst ensuring you are making the most of what you have to offer.
Focus on your cover letter as much as your CV.
Legal CV structure and layout
There is no single correct way to lay out a law CV and you will have to try different structures to see which one works best for you.
A traditional structure contains the following information:
Personal details
Include your name and contact details such as address, email address and phone number as a heading. You don't need to put the words 'Curriculum Vitae' on your CV.
Education and training
Arrange your education in reverse chronological order, with your most recent example displayed first. Include the name of the institution, subjects, dates and your grades. Detail any professional legal qualification you have such as the Legal Practice Course (LPC) or the Solicitors Qualifying Examination (SQE) . Don't forget to mention the areas of law that you studied and state your dissertation title if relevant.
Employment and work experience
Depending on how much experience you have, you might want to separate out and highlight any legal, commercial or voluntary experience. Describe your key tasks and responsibilities, mentioning the positive results of your actions. Apply your law work experience to demonstrate your passion and part-time or voluntary work to show your transferable skills such as teamwork and communication.
Additional skills
A brief mention of other relevant skills you have such as the languages you speak, a proficiency in software packages or technical skills such as programming languages.
Extracurricular activities
Mention things you do outside of work and the classroom such as sports and clubs. Experiences such as membership in the Law Society or starting a new club at the University will help you stand out.
Stating 'references available on request' will usually suffice.
Legal Covering letter tips
Aim for a professional and personable tone
Fonts and formatting – maximum of one side of white A4 paper, with the same font as your legal CV. Proofread carefully to avoid spelling and grammar mistakes.
Find out who you are addressing – find out the name of the recipient if possible and sign off 'Yours sincerely'. Try to avoid using Dear Sir or Madam, but if you do remember to use 'Yours faithfully' instead.
Signing off – be polite, say thank you and that you look forward to hearing from them.
Legal Covering letter structure and layout
The purpose of your application.
Talk about the opportunity you are applying for and where you saw it.
Why are you applying to them?
Explain why you are interested in their organisation.
Why should they pick you?
Explain what you have to offer that is relevant to them and the opportunity. This could be your performance on your degree, recent work experience with a similar organisation or experience in their area of practice.
Activity – CV Makeover
In this activity, you can practise applying your knowledge of CV writing as you try to improve the legal CV of a fictitious student named Georgina Berry.
Download CV Makeover Activity ➔
Frequently Asked Questions
I'm making speculative applications. who do i address the covering letter to.
Call the firm you're targeting, explain that you'd like to send your CV in as a speculative application and ask who to best address the letter to.
If you're unable to get a specific name, use "Dear Sir/Madam" and you'll need to sign off as "Yours faithfully".
I spoke to someone at a law fair recently. Should I mention this in my cover letter?
Definitely mention that you spoke to a representative from the organisation, and give the name of the event. This is evidence to back up your interest in the organisation and shows that you have done your research.
It is a useful tip to write down the name of whoever you speak to as soon as possible. Usually exhibitors wear name badges but if not, politely ask if you can take their name at the end of your discussion.
I have a substantial previous career. Is it important to fit it all on 2 sides of A4?
It is important to keep to the two page limit, so you will need to work out a way of cutting down the content without losing your key selling points.
If you've accepted your place or are currently studying with us, seek advice from our careers advisers.
Next step: 7
Go to step 7 in the Student Employability Programme.
Employability
Find out how to make the best start to your career through our Employability and Careers Service.
Cover Letter Advice & Samples
Cover letter advice and samples.
Section Menu
Draft your cover letter knowing it is your first writing sample.
Understand that a cover letter should persuade the reader.
Use the cover letter to "connect the dots" of your experiences.
Resist the temptation to restate your resume.
Keep your cover letter to one page.
Use the font style and point size that match your resume.
Remember that the reader is busy: less is more.
Ensure your cover letter is error free.
Cover Letter Construction
Address block and salutation.
Address the cover letter to an actual person.
Avoid "To whom it may concern" or "Dear hiring committee."
Research websites or call employer to determine recipient's name.
For firms, address your letter to the recruiting director. For larger firms, contact information is available at www.nalpdirectory.com  in the Basic Information section.
In the salutation, include the recipient's title and last name (e.g., "Dear Ms. Raintree") or write the recipient's entire name (e.g., "Dear Jamie Morales").
Paragraph One
Tell the employer who you are and what you are seeking.
Highlight (past, present, and future) geographic connections.
Indicate if you have talked to students/faculty/friends/alumni who speak highly of the organization.
Paragraph Two
Show that you understand the employer's mission/practice, the work its attorneys do, and the clients it serves.
Demonstrate your proven interest in and connection to that mission/practice, work, and clients.
Paragraph Three
Describe skills you will contribute to support that mission/practice, work, and clients.
Provide evidence from your experiences and coursework.
Paragraph Four
List the documents included with the letter.
Tell the employer how to get in touch with you by email, telephone, and mail.
Convey your availability for a conversation, mentioning upcoming trips to the area.
Thank the employer for considering you.
Mention availability of Yale summer funding, if applicable.
Optional: Promise that you will follow up in a few weeks if you think the employer would appreciate the diligence.
Sample Cover Letters (PDF)
First Year Student Examples | Second Year Student Examples | Third Year Student Examples
Search Jobs
Search Employers
Accounting and advisory
Banking & financial services
Charity, social work and volunteering
Construction and property services
Education and training
Energy and utilities
Engineering Consulting
Entertainment, travel and hospitality
Environment and agriculture
Government & public services
Management Consulting
Media & Communications
Mining, oil and gas
R&D and manufacturing
Recruitment & HR
Retail, Sales & Consumer Goods
Transport and logistics
Career planning
Interviews and assessments
GenerationOne
Moving guides
The Launchpad
Virtual Fairs
Top 100 Employers
Writing a law CV and cover letter
Jaymes carr.
First impressions are lasting and this is especially true when it comes to CVs and cover letters for law jobs . After all, the content of your application is only half the game – as a law graduate, it will also be expected that you can write clearly and persuasively. Moreover, recruiters are often time-poor professionals who want to separate the wheat from the chaff quickly, before reaching out to candidates who distinguish themselves with their academic credentials, work experience or diverse interests. So, to help you put your best foot forward, we've assembled some tips on how to create a killer cover letter and resume
Creating a Standout Cover Letter
The basics .
A cover letter is like a sales pitch, and what you're trying to sell is your own suitability for a target job. Successful cover letters:
Highlight the important parts of your resume 
Provide a sample of your written communication skills
Show how your skills, education and experience are relevant to the position for which you're applying 
Address any specific selection criteria in the job advertisement
Draw attention to your achievements 
Use appropriate formatting and a professional and confident tone of voice 
Encourage prospective employers to read further into your resume or CV
Demonstrate one's command of the rules of grammar and style.
Why invest time in writing a good cover letter? 
Cover letters can be time-consuming, and that's largely due to the importance of writing a new one for each application. Nothing turns off a prospective employer quite like the sense that they're reading a template letter. It's vitally important that your submission – or, at the very least, the bulk of it – is specific to the employer in question. It's a chance to convince them that you want to work in their industry, for their specific organisation and in the job role they advertised. For example, why do you want to use your law degree in a community legal centre? What, to you, is the appeal of pursuing a public career instead of a private, commercial one? 
The contents
A cover letter should include the following: 
Your personal/contact details 
A salutation/greeting 
How you heard about the job/employer 
What attracts you to the job or employer (you can mention some of their recent projects or significant staff members)
Why you believe you would be an asset to the team 
How you will follow up 
A closing/signature.
The trick is to have a clear idea as to what the company does and what the job entails, then draw out evidence of your own relevant skills, interests and experience. Here, the more specific you can be, the better. For example, instead of simply writing that you've 'interned at a leading law firm', you could say, 'As an intern, I helped to draft supporting documents for a case that was ultimately settled in favour of the firm's client.' 
Structure and tone
Your cover letter should have a clear structure with an introduction that leads into a summary of your relevant skills and experiences. This should be followed by a closing statement that reiterates your interest in the job, thanks the employer for their time and includes a 'soft pitch'. For example, you might write something like: 
'I look forward to speaking with you further about how I can make a positive contribution to your team'.
Throughout the letter, your tone should be polite and professional. This doesn't mean, however, that you should tie yourself in knots trying to sound overly formal. Simply avoid colloquial language wherever possible, and focus on providing evidence of why you should be hired (as opposed to simply claiming to be 'excellent' or 'talented'). 
Finally, keep your cover letter succinct. It should be no longer than one A4 page and should have your details clearly written as part of a letterhead. 
Get to the top of the pile: writing a successful CV
A curriculum vitae (CV) is a written overview of your experience and other qualifications for a job opportunity. Creating a good CV generally takes more time than writing a cover letter. However, once complete, a CV can be submitted to each new employer with only minor adjustments.
A CV should concisely outline your relevant educational history, work experience, professional accomplishments and qualifications. It may also include details of referees (if requested). A successful CV: 
Can be read easily and uses a clear font in a reasonable size with logical headings and well structured bullet points
Uses a skills-focused or chronological format 
Emphasises skills or job experiences that are particularly relevant to the job description. 
Why invest time in writing a good CV? 
The role of a CV is to provide recruiters and prospective employers with an easily scannable summary of your achievements so they can decide whether or not to progress your application by offering you an interview. 
As a law graduate, you'll often find that your educational pedigree is similar to other applicants, many of whom will have completed near-identical degrees at equivalent institutions. Consequently, it's worth taking the time to figure out what differentiates you from the crowd before emphasising this in your CV. 
For example, you might bill yourself as a lawyer with strong communication skills and highlight that you volunteered for a community law centre. Or perhaps you speak another language, love coding or have a specific five-year goal that the role you're applying for will help you achieve. Giving your CV a novel 'twist' is a surefire way to make sure it doesn't get lost in all the noise. 
The contents 
A law CV should include the following: 
Your contact details, including your phone number, address and email 
Your residency status 
A career overview, with an emphasis on industry positions or transferable skills gained through other jobs you've held 
A summary of your education and training
A list of any professional accreditations or other qualifications you have (for example, a certificate of proficiency in a different language)
Details of your referees (or an explicit offer to provide them).
Your educational history from your university years should include your predicted or actual degree grades, information on group projects and your dissertation, any units relevant to the job, and relevant academic awards. Employers don't need to know the specifics of units that don't relate to them.
Work experience 
You should prioritise any legal work experience you have, and highlight specific accomplishments that are relevant to the position for which you're applying. Of course as a graduate, your experience in law may be limited, if you have any at all. 
Fortunately, many employers look very favourably on achievements and experiences outside of the law. Examples worth mentioning include fundraising, voluntary work, independent overseas travel, sporting achievements or leading roles in university clubs or societies. You needn't go into too much detail – a summary of your achievements and any relevant transferable skills (leadership, teamwork or problem-solving skills) will suffice. 
The most common CV format is the reverse-chronological approach, which presents your most recent work experience and educational accomplishments first, before moving backwards. If you follow this approach, make sure the chronology is clear and there are no large gaps that could confuse or worry employers. For example, if you took a year off to go travelling between jobs, you might even include that as a CV entry.
As with your cover letter, your tone should be polite and professional, and your entries as specific and detailed as possible. Here are some tips to get you started: 
Describe achievements – don't just list job titles. Instead of saying you were an intern at Arup, mention specifically what you accomplished, learned or contributed.
Emphasise more recent jobs and achievements.
Be honest. You should expect your CV will be read critically and important points will be cross-checked with referees or industry databases. 
Keep paragraphs to three or four lines and space them well. This helps the reader pick out the main facts and assimilate a number of points quickly. 
Use bullet points wherever they add clarity and visual style. When writing bullet points, use direct action words such as 'designed', 'built' and 'organised'. This has the effect of assigning credit to you for your achievements and enhances the CV's overall credibility.
Prioritise relevance but also leave room for things that make you seem interesting or well rounded. For example, there's no reason not to include a cooking qualification as a point of interest, and you needn't claim it will be integral to your success in law.
Sample cover letters
Sample cover letter #1, applying for an internship.
[INSERT YOUR NAME]
[INSERT YOUR ADDRESS]
[INSERT YOUR NUMBER]
[INSERT YOUR EMAIL ADDRESS]
[INSERT DATE]
[INSERT NAME OF RECIPIENT]
[INSERT RECIPIENT'S POSITION]
[INSERT RECIPIENT'S ADDRESS]
Dear [RECIPIENT]:
I am a [first/second/third]-year student at [insert academic institution] and I'm writing to apply for [name of position advertised] position with [name of organisation]. I have a strong [insert average mark], which I achieved while [include example of extracurricular activity or personal challenge]. Completing a placement at [insert organisation] would allow me to continue my commitment to [insert an issue relevant to the organisation and for which you are genuinely passionate]. I feel confident that I will make a positive contribution to your office while strengthening the skills I'll need for a career in [insert relevant area of law].
[NB: We will assume from this point that the author is applying for a clerkship at a commercial law firm.]
As a student at [insert academic institution], I wrote an honours thesis on the need to reform our approach to financial market manipulation, focusing on the legal implications of the way 'manipulation' is defined in the Corporations Act 2001 (Cth). My master's thesis focused on regulatory responses to the financial crisis in Singapore and Indonesia, allowing me to better understand how other countries handle these complex issues.
I was drawn to [organisation's name] because it is my career goal to work in financial regulation. As a market leader in banking and finance, [organisations name] has [insert example of its involvement in this area, such as a major case or client]. These matters resonated with me because [insert why these matters resonated with you]. 
This semester, I participated in the semi-final of the Ashurst Commercial Law Moot, which allowed me to demonstrate my oral argument skills and exposed me to the work lawyers can do to promote responsible market regulation. Additionally, joining the Business Law Review has kept me updated on the legal issues facing commercial law practitioners. I'm particularly passionate about the effects of commercial law reform on smaller businesses. Working in the outreach division of [insert firm] would allow me to gain experience advocating for the specific client populations I hope to assist in my career.
Because of my familiarity with the issues facing smaller businesses and Australia's market regulation policies, as well as my background in commerce, I would be very happy to work on cases dealing with transactions in remote communities or regional areas. I'd also be delighted at the opportunity to work in any of the other areas on which your office focuses, including mergers and acquisitions for larger organisations.
I have enclosed a resume highlighting my education and work experience. I hope to have the opportunity to interview with you about a summer position, and I will call your office in a few weeks to see if I may schedule a time to speak with you. Thank you in advance for your time and consideration.
[insert name]
Sample cover letter #2
Applying for a graduate position.
RE: Application for [Position] at [Organisation] 
Dear [Mr/Ms last name of contact person],
I am writing to apply for the graduate program at [organisation name]. I am currently in my penultimate year of an [insert degree and university], having previously completed my undergraduate major in [insert subject]. I have a strong distinction average, which I have achieved while maintaining multiple extracurricular commitments, including being elected by my peers in 2019 to the role of [position] in the [student society/leadership organisation], and working part time.
I am applying to [organisation name] because of its position as the leading law firm in the Asia Pacific Region, and the first and only global legal practice headquartered in Asia. This is reflected in [organisation name]'s success in consistently winning the [award], as well as its prominent role in [litigation/deal/matter].
My interest in commercial litigation was born of my experience participating in both the 2018 and 2019 [moot competition]. Later in 2019 , I conducted research as a summer legal intern in the litigation department at Mallesons, where I also assisted the lead counsel in a pro bono community outreach case. During this time I learnt [provide examples].
In addition to my summer positions, I have taken every opportunity possible to prepare myself for a career in commercial litigation. Through my work on the Commercial Law Journal, I have refined my research and writing skills. My training during an on-campus litigation workshop has helped me to develop the strong legal reasoning skills so critical to litigation, and I am now putting them to use by volunteering at a community legal centre.
I am the ideal candidate for [organisation name] because my achievements and experience exemplify the characteristics it seeks in its lawyers. My role as a [position] at [organisation name] provided me with legal experience in working in-house for a commercial client, allowing me to strengthen my stakeholder management. Furthermore, my attainment of a High Distinction in Advanced Commercial Law reflects my commitment to excellence in this area of practice.
I believe that my legal research and writing skills, my litigation experience and my dedication to [organisation name]'s mission will enable me to make a positive contribution at your firm. Please find enclosed my resumé and a copy of my academic transcript. I will send an email in a few weeks to follow up on my application.
Thank you in advance for your time and consideration.
Yours sincerely,
[Your name]
For our comprehensive and updated guide on how the craft the perfect graduate CV, check out our latest article here .
Popular searches
Law & Legal Graduate Jobs & Programs Law & Legal Clerkships and Internships Law & Legal Graduate Jobs & Programs in Sydney Law & Legal Graduate Jobs & Programs in Melbourne Law & Legal Clerkships and Internships in Sydney Law & Legal Clerkships and Internships in Melbourne
Get up-to-date insights, advice and opportunities for graduate programs and internships!
Related Opportunities
MillerPrince
Property Law Graduate
Graduate Job
Hall & Wilcox
Sydney Law Graduate Program - Pre-register
Newcastle law graduate program, commercial, related articles, getting started in your first job as a law graduate, 20 interview questions the top law firms are asking, how to use chatgpt to write your graduate job cover letter, cover letters, creating a winning cover letter, how to write a winning cover letter by aurecon.
Universities & Partners
Our Network
Partner Terms
General Terms
Advertiser Terms
Privacy Policy
Become Partner
Knowledge Base
Employer Login
Student Login / Sign-up
Law Graduate Jobs & Programs
Engineering Graduate Jobs & Programs
Accounting Graduate Jobs & Programs
Graduate Jobs & Programs in Sydney
Graduate Jobs & Programs in Melbourne
Graduate Jobs & Programs in Perth
Law & Legal Clerkships and Internships
Engineering Internships
Accounting Internships
Internships in Sydney
Internships in Melbourne
Information Technology (IT) Internships
Internships in Perth
Commonwealth Bank
International student jobs in Australia
How to write a winning cover letter
Top tips from Graduates of KPMG
The Westpac student application process
Prosple India
Prosple Indonesia
Prosple Hong Kong
Prosple Malaysia
Prosple New Zealand
Prosple Philippines
All Regions
Copyright 2023 © Prosple Australia/GradAustralia. Graduate Jobs, Internships & Programs in Australia
Cover Letters
E. common cover letter mistakes.
Vide o and Slides from the CDO program " Cover Letters That Do The Job" and handouts: Job Postings & Tips and Sample PIPS Cover Letters .
Your cover letter is as important as your resume because it is often read first and plays a vital role in your quest for an interview. A cover letter is not a transmittal letter, and you may be surprised at how time-consuming it is to craft a good one. A cover letter has a purpose, which is to let an employer know why they should bother reading your resume and why they should meet you. It also serves as an example of your written work product; thus it should be clear, brief, and written in a business letter style, without any typographical errors.
1. Cover letters for unsolicited applications come in three main types:
Personal Letter. These are the most effective cover letters and are sent to people you have met or with whom you have a mutual acquaintance. These letters should all start with the sentence: "_______ recommended that I contact you." As this type of letter is most likely to get a response, if you have any possibility of establishing this sort of connection to a prospective employer in advance of sending your letter, you should try your best to do so.
Targeted Letters. Next best thing. Targeted letters are based on research of the employer, and are individually tailored. Your letter should incorporate the information learned through your research to show the employer that you have skills they will be able to put to use.
Mass Mailers. Least desirable. These are generic except for the name and address of the employer, and have a very low success rate of getting interviews.
2. When you respond to a job listing, you will usually be requested to submit a cover letter as part of your application. In this case, use the job description and requested qualifications as a guide. While not simply imitating the language of the listing, your letter should demonstrate that you have what the employer is looking for.
3. A few employers at OCI request that students bring a cover letter to the initial interview. This is essentially to require students to think about why they want to work for this employer, but it makes for a letter which deviates from the usual "please consider me for an interview" approach. See below for suggestions on OCI cover letters.
Cover letters should follow standard business letter format, as to spacing, salutation, etc. If you are not sure of the fine points, consult a business correspondence reference source. Avoid abbreviations, contractions and shortcuts (such as a slash instead of "or"), although if there is an accepted short form of the name of the organization you are writing to (e.g., ACLU or Coblentz) it is acceptable to use it in the text of your letter. Your telephone number and email address should appear somewhere in the letter, either at the top with your address, or in the closing paragraph, when you ask them to contact you. Note that your resume is "enclosed," not "attached" (which means clipped or stapled).
If you are not sure to whom you should send your letter, it is always acceptable to write to the executive director of a nonprofit, or the hiring partner or head of recruiting at a firm; they can forward your application to the appropriate person within the organization. If at all possible, write to an individual by name, not to "Director" or "Recruiting Coordinator." Firm and organization web sites are very useful in finding this information (and for confirming correct spellings and the like); it may be more difficult to find the name of an individual addressee for government job opportunities. If you do not have the name of an individual, the salutation should be "Dear Sir or Madam" (not "To Whom It May Concern"). Of course if you are responding to a job posting, address your letter exactly as instructed.
As for the appropriate salutation, traditionally, it is "Dear [Mr./Ms.] [Last Name].  However, we understand that this prevailing business norm may not be inclusive of individuals who do not use either of those titles (for example, because they identify as gender nonconforming). One alternative, "Dear [First Name] [Last Name]", avoids presuming how the recipient may identify, but it is not without some risk.  
If you use this approach, a recipient less attuned to thinking about gender inclusivity (and accustomed to seeing only "Dear [Mr./Ms] [Last Name]") may wrongly conclude that you were unfamiliar with professional etiquette or that you used a mail merge template and did not bother to customize it.  While awareness around these issues is increasing, we believe that, unfortunately, it is still not a small number of recruiting representatives and attorneys who might draw the wrong conclusion.
One way to navigate this tricky situation might be to see if the recipient has an online presence (e.g., on the firm website or LinkedIn) that might give you a strong clue as to how they would like to be addressed.  Otherwise, you will need to make your own judgment as to whether recipients are more likely to recognize your inclusivity or to view the greeting as awkward or erroneous.
In our office, we are also working to help employers become familiar with gender-inclusive approaches like "Dear [First Name] [Last Name]," but like any process of education, this will take time. In the meantime, our primary goal is to make sure that all Berkeley Law students are fully informed as you navigate legal job markets. We are always available to discuss individually what approach would be the best fit for you.
First Paragraph. Begin your letter with a statement of who you are and why you are writing. Introduce yourself as a law student (including the year you are in) or a graduate of Berkeley Law and specify what it is you are seeking: a summer job, an associate position, a clerkship, part-time work during the school year, etc.
The goal of this paragraph is to give the reader a reason to want to finish reading the letter. If you don't have a personal connection to cite, try to establish a nexus between yourself and the employer, such as knowledge of their practice, an established commitment to or interest in their work, a connection to their city, or something else which conveys that you are not just writing to them as part of a mass mailing for any job in any location. (If that in fact is what you are doing, try not to be too obvious about it. An employer wants to think that you sought him or her out purposely rather than randomly.)
Body Paragraph(s). This is the section in which you "sell" your experience and qualifications to the employer. Your goal here is to answer the question, "Why should the employer meet you?"
Call attention to something which substantiates your interest in this particular employer. It could be coursework in their specialty, the recommendation of a professor in their area of practice, undergraduate residency in their city, or any other indication of your interest. Try also to show how your experiences will translate into skills which will be useful to this particular employer. Highlight relevant qualifications which are not on your resume, such as coursework, research, or a prior connection to the organization or the issues they work on. If you have general legal skills such as negotiation, litigation, client counseling, interviewing, mock trials, etc., you may want to include them. As much as possible, try to convey understanding of, and enthusiasm for, the aims of the organization.
Employers do not expect first-year students to have highly-developed legal skills to offer. Therefore, for first-year students writing to private firms, this section can be a single, short paragraph, unless you have a strong background in a relevant area. However, even inexperienced first-year students writing to public interest/sector organizations should make an effort to describe skills and interests that are relevant to the employer.
It is appropriate and not uncommon for a public interest cover letter to be somewhat more detailed or personal than a private sector cover letter. Of course, it is still very important to be concise, but it is acceptable for the letter to be a full page if your experience dictates. In a public interest cover letter, it is important both to highlight your demonstrated commitment to the mission/work/client base of the organization through your own relevant work or life experience, and to illustrate your relevant skills. Take another look at your resume for items that show your interest, commitment and skills. Even if you do not have experience in the specific area in which an organization works, it is still important to emphasize your demonstrated commitment to the public interest, and to draw connections between that general commitment and the specific work of the organization. As it is important not to merely regurgitate your resume, consider including a story that illustrates you are interested or qualified in the position.
If your application raises questions that are readily answered, such as availability after the Bar exam, judicial clerkship plans, etc., the letter can address those; other issues may be better deferred to the interview stage. Consult a CDO attorney-counselor if you're not sure whether to include something in your cover letter.
Final Paragraph. In your last paragraph, thank them for their consideration, and say you hope to hear from them soon. For out-of-town employers, indicate when you plan to be in their geographic area and state your availability for an interview. Be sure to include your phone number and email in this paragraph unless you use a letterhead style that includes them at the top of the page. If you state that you will call the employer to follow up on your application, be sure you do so.
If you are bringing a cover letter to an on-campus interview (which you should do only if the employer requests you to), the content will be a bit different. You don't need to introduce yourself, as you will be there in person, and you won't request an interview at the closing. But you can thank the employer for interviewing you and say that you welcome the opportunity to learn more about the employer and to discuss the possibility of working for them. The important thing is to show why you are interested in this particular employer, and how you think your background makes you a good match for them.
The mistakes most commonly found in student cover letters are:
Restating your resume. " I graduated from the University of Oregon in 2005, with a B.A., cum laude, in Political Science, then worked as a substitute teacher in an urban high school before starting law school in the fall of 2008 ." Don't waste space with facts that are readily gleaned from your resume! Instead, you could say (briefly) how your work experience led you to pursue a legal career in an area practiced by the employer.
Focusing on what you stand to gain from the job . " I am particularly interested in your firm's excellent training program for summer associates, and in gaining exposure to a variety of different practice areas." Remember, employers only grant interviews to candidates who offer something of potential use to the employer. Try to say how your skills and enthusiasm will help the employer serve its clients, or otherwise further its aims.
Being too informal or familiar. "I'm thrilled by the possibility of working with you this summer, and would love to meet with you in person/by phone to chat about what the options might be." Enthusiasm is good, but it must be presented professionally.
Other cover letter mistakes include: being defensive or apologetic; appearing arrogant or entitled, and being too long and wordy. Unsupported statements of your qualities ("I am highly motivated and a quick study") do not help your case. Generic reasons for your interest in the employer (e.g., its "excellent reputation") tend to demonstrate your lack of specific knowledge. Of course typos and inaccuracies, such as misspelled names, or (please!) stating an interest in a practice area that the firm doesn't have, are automatic application-killers.
Our cover letter template  provides suggestions only; please do not feel excessively constrained by its approach. Your letter should, of course, be original work that reflects your unique background and the job you are aiming at.
Return to Contents
Guide to Writing Cover Letters for Legal Professionals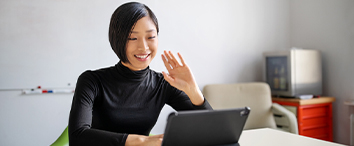 Cover letters are often an afterthought in a job search. They are written quickly, mainly to make an introduction. Legal professionals are trained to write and, in some instances, will write lengthy cover letters.
How then, do you get an employer's attention while also writing a clear, concise cover letter? Use your training as a legal professional to craft the perfect cover letter.
Tips for Writing Cover Letters
1. be clear and to the point.
Keep your letter to one page and say only what you need to say:
What you know about the employer and the needs of the organization;
How your qualifications match those needs; and
What the ideal next step would be on your part.
Occasionally, an employer will include a length requirement for cover letters. As a best practice, try and keep your cover letter between a half of a page and one full page. Use short paragraphs to emphasize your main points.
2. Research the company
Employers are impressed when candidates take the time to get specific information about their organizations. It sends the message that you're being selective and are not willing to work for just anyone.
Start with stating why you are applying (someone referred you, you're responding to an ad, etc.). To prove that you are not recycling the same cover letter for multiple applications, try to make it as personal as possible. After you've introduced yourself, use information gathered from your research to support why you are applying and would be a strong candidate.
Explain what sets the company apart as a potential employer. Is it their company culture? Rapid growth? These are all examples of information you can gain from researching the company. Use social media as well as your typical Google search to find out information.
For example: "I have followed the success of your organization and am impressed by your growth rate of 55% last year."
3. Persuade the Employer
Follow your opening sentences with recognition of the employer's needs. Then lead to your specific qualifications that match those needs
For example: "My extensive experience in working with corporations and in-house counsel can benefit your bottom line by helping you cut your outside legal costs. Following are additional qualifications that I can bring to your organization:" (Add 3-4 statements such as: "Handled a wide variety of general business matters including drafting commercial contracts, regulatory work, and real estate transactions.")
4. Write a Strong Conclusion
Summarize the points of your letter and close with an open-ended statement that shows you're expecting an interview (rather than passively saying, "I'll wait for your call").
For example: "It would seem in our mutual interests to further discuss the knowledge, experience and demonstrated results I can bring to your open attorney position. Thank you for your consideration. I look forward to a personal meeting to discuss this opportunity further."
This method for writing cover letters can set you apart from your competition. It is personal, professional, and shows thought and preparation.