How to Write a Job Application Cover Letter
Writing a cover letter is essential when applying for jobs. This is the perfect way to express how your specific skills are relevant to the open position. Wow your future employer with this simple cover letter example format.
Writing a first draft makes your letter concise and professional, states The Balance Careers. Organize your thoughts by making a list of what you're trying to convey. Make sure you prioritize certain aspects like your previous job experience and why you would be a good fit for the position. Clearly state what position you're interested in and why. Think about why you're applying and what caught your eye about this specific position. Your cover letter will be easier to write after your thoughts are collected and organized.
Customize Your Salutation
When writing a salutation, make sure you know who you are writing to. Is this person the owner of the company or a Human Resources administrator? If you're not sure, research the company to find out. Addressing your cover letter to a specific person shows initiative and attention to detail. After your salutation, start your letter with a short introduction of yourself. This gives future employers insight into who you are and the purpose of your cover letter.
Write Intentionally
Your cover letter should be no more than one page, so keep your points brief. Clearly state what position you are interested in and why. Explain why you are a good fit for the company because of your past job experience. If you have no similar job experience, let the employer know why you are changing career paths. Expand on your skills and give specific examples of how that skill set helped you at your last position. Name projects you've worked on and show results.
Close Your Letter
End your cover letter with a brief sentence and sign off. Thank the employer for their time and express your interest towards the job again. Let them know you'll follow up with them if you do not hear back within a week and leave your contact information. Sign off with a professional farewell and leave room for a signature if sending a hard copy.
Edit and Proofread
As you finish writing your cover letter, make sure you take time to edit and proofread your document. Make sure it's structured in a professional format with the company's information, the salutation and introduction, the body of the letter, a brief closing sentence and farewell. Check for spelling and grammar mistakes to ensure a formal result. Make sure all names are spelled correctly, as well.
Privacy Policy
Terms of Service
© 2023 Ask Media Group, LLC
Our advice Join us
The cover letter is the second key part of your application file. This is where you need to get across what inspires you about this position, and why you would be well suited for it. It's a synthesis of your personality and your skills and should be different to your curriculum vitae; you shouldn't just copy and paste from that. The cover letter must respect certain content and formatting rules. It must be detailed without being heavy, and its content should have a impact on the reader. Below are the key points to take on board in order to write an impeccable cover letter, and win over the recruiters:
The cover letter must always be written in the same language as the advertisement. Use translation and correction tools if you are struggling and find out how to correctly write polite expressions in the language used, since a literal translation is not always appropriate.
Your cover letter shouldn't be longer than one page. Separate it into several distinct paragraphs to improve readability and avoid using long sentences.
Avoid repetitions. Very often when we want to express an idea, we may have a tendency to repeat ourselves, and the text gets too long to digest. Prioritise action verbs and clear descriptions rather than long-winded text. Pay close attention to your spelling and use correction tools to avoid any typos.
Write personalised cover letters. Copy and paste letters are easy to spot and put recruiters off. They give off a negative image and make recruiters think that you are not really interested in their specific company. Always remember to dedicate a paragraph to the company, describing what you particularly appreciate about its policy and the position you're applying for.
Avoid "Madam, Sir" as much as possible if you can. A letter which uses the recruiter's name will be better received from the outset.
Avoid using the conditional tense in your cover letter. Take out any "could, would like…" as well as sentences with negations which weigh down the text.
Writing your letter
Cover letter structure
In order to make it as attractive as possible, try to use "you, me, us" in your cover letter. This template is formed as follows:
This paragraph is dedicated to your employer: demonstrate that you know them and that their company and the position you're applying for corresponds perfectly with your values and skills. Gather information wherever you can, such as from the press, on the internet or on social networks. Policies? Business sector? Performance? Areas of expertise? Don't leave anything to chance and highlight why you are specifically applying to THIS company, and not another one.
Explain what specifically attracts you to this position, and what values or parts of the role description particularly speak to you. Don't just copy and paste the information listed, show personality and inventiveness to make you stand out from the others. However, be careful not to use an overly complimentary tone that could seem forced.
This is the time to put yourself forward, to really sell yourself. Explain why you would be the ideal candidate for this position by talking about your professional background and your skills. Read the ad carefully: what will make me stand out? What strengths do I have that match this position? Try to sell yourself as well as possible without being pretentious; it's all about striking a certain balance. Use strong action verbs and demonstrate that you are aware of your strengths and what you could bring to the company.
Your background is important, but don't forget that your personality and human qualities are just as important. Many companies make it a point of honour that there is a good working atmosphere within their company, and that their employees get along well. Show them that in addition to your professional skills, you are also a friendly and agreeable person who will get along perfectly with future colleagues.
Here, it's time to talk about collaboration. Think about what you could bring to the business and what projects you could work on together to help it grow. This is also a good place to state your willingness to attend an interview, in order to be able to prove the extent of your motivation in person. Use a context specific valediction to end the letter.
Cover letter content
A "personal information" section including: surname, first name, address, postal code, country, e-mail and telephone.
A section containing information about the recipient and the company you're applying to.
The date and place where you wrote your cover letter.
When responding to an advertisement: the advertisement number + the job title + the percentage of work
When making a prospective job offer: collaboration proposition + name of position
The body of the cover letter containing the various paragraphs mentioned above.
With all this information, you are now ready to write your cover letter. However, if you still don't feel ready, check out our website for concrete examples of cover letters. Finally, don't forget that it is better to send a few, high quality cover letters, rather than a large quantity of rushed letters. Don't hesitate to proofread it as many times as necessary, and to also have it proofread by someone else if you can, so as to give yourself the best possible chance of success.
Is your file complete?
Find a job by browsing the offers of one of our specialised companies..
Fixed recruitment & temporary placements in the Canton of Ticino
Recruitment of executives and specialists
Recruitment of IT and digital specialists
Fixed recruitment & temporary placements in German-speaking Switzerland
Collocamento fisso e temporaneo, formazione - Settore alberghiero e ristorazione
Fixed recruitment & temporary placements in the manufacturing, technology, watchmaking and construction sectors
Fixed recruitment & temporary placements – office & admin
Fixed recruitment & temporary placements, training – health & social professions

Who are we ?
Our societies
Fixed recruitment
Joint venture
On-site & RPO
Outplacement, Assessment and Coaching
Placement of temporary workers
The application file
The curriculum vitae
Success in your job interview
The Top Questions to Ask When Selecting an Expat Coach
Moving to Zurich, Switzerland – First Things First 
Client Testimonials Expat Coach Angie Weinberger
The Global People Club
Career Coaching
Executive Coaching
Global Mobility
The Red Couch Talks
The RockMeApp – Expat Coaching App
Expat Spouse Career Program Zurich Switzerland HireMeExpress
Payment Options
Our Friends and Collaborators
Get the Recruiter's Attention with a Swiss Cover Letter
You might, as I do,  make a point of benefiting from the last golden rays of the sun to soak up as much vitamin D as possible before the days become even shorter. Who doesn't need that energy to accomplish everything that needs to be done, everything you want to do?  You might be in a position right now where either you are worried about losing your job, or you are already looking for a new job (or any kind of work). Maybe you have even been looking for a while already. Perhaps you feel it's time to update your resume and your job-searching skills, just in case. Anyhow, I thought you could use this reminder from my older publication, "The Global Career Workbook," on how to get a Swiss recruiter's attention.
1) Get the Swiss Recruiter's Attention
Ask her out on a date. Not literally, but imagine you were taking the same kind of care. When you write a Swiss cover letter, you want the other person to like you and find you attractive enough to read your resumé. The cover letter is your appetizer, and the resumé is your main course. If you get to the interview stage, then that's like having dessert on the first date. And after three interviews, you might get kissed. I mean, you might get the job offer you are longing for.
2) Wet the Swiss Recruiter's Appetite
On your date, you don't eat everything at the same time. You enjoy getting to know each other and take a step-by-step approach to build trust. You wait with the main course until they have digested the appetizer. Your cover letter is the appetizer.  Imagine you are on your first date, and your counterpart tells you for half an hour how great they are. Rather boring, right? You zoom out of the conversation and wish to run away. The same is true if a recruiter reads your whole resumé already in the cover letter. What could you do to make the conversation more interesting?
Cover letter writing is an art. With modern technology, applicants often do not see the need to write a cover letter these days, but in my opinion, it is the most artistic part of a good application. Emphatically,  in Switzerland, IT'S A MUST. Many recruiters want to read it. They would like to see that you made an effort to get that interview. I receive considerable amounts of cover letters, and most of them sound like they were copied from a textbook. Nobody gets excited reading some sort of 'copy and paste' write-ups, void of personal touch.  Only the more personal ones gain my attention. They have to be personal, crisp, and show me who you are.
3) Follow my Lead for Fresh Recipes
When crafting your cover letter, it's crucial to address the recruiter by their correct name rather than opting for generic terms like "Sir" or "Madam." Taking the time to research and include the recruiter's name demonstrates your seriousness and attention to detail. Additionally, ensure that you accurately spell the names of any references provided in your letter.
Maintain a respectful and formal tone throughout the letter to leave a positive impression on the recruiter. Choose a single font and adhere to the standard letter-writing style of the country to which you are applying. Creating an appealing and visually pleasing letter contributes to a professional presentation.
Place emphasis on the needs of the prospective employer before discussing your own. Highlight what you can bring to the table and how your skills align with the company's requirements. This approach underscores your understanding of the employer's priorities.
Establish a personal connection with the company or the recruiter. Share experiences, such as using their products or having positive associations with the brand due to personal stories. This personal touch adds a genuine and relatable aspect to your application.
Avoid the temptation to copy and paste content, as errors in company names or contact persons can harm your application. Take the time to read the letter aloud to catch any potential mistakes and ensure the accuracy of the information.
4) Use Active Language
Use active language and construct complete sentences in your cover letter. Prioritize verbs over nouns, avoid passive constructs, and keep your sentences concise. This approach enhances the clarity and impact of your communication. If English is not your native language, meticulously review your translation and consider seeking input from a native speaker to refine your grammar. Recruiters often notice and are bothered by grammatical errors in cover letters.
Keep your cover letter brief, limiting it to a maximum of one page with five paragraphs. Conclude the letter with your contact information, including a professional-sounding email address and phone number. Avoid using slang and maintain a formal writing style, as your cover letter is a professional document, not a casual chat. Remember that even if you belong to Generation Y or Z, maintaining a professional demeanor is crucial, especially when addressing individuals of your parent's generation.
5) Stay Optimistic
We are excited to invite you to our upcoming workshops in January 2024 focused on explaining the hiring process and coaching. These workshops are designed to help you understand the steps involved in the hiring process and equip you with the skills needed to succeed in your job search. These workshops are open to everyone and will be held online from 12 to 1 pm. We encourage you to take advantage of this opportunity to gain valuable insights and skills that will help you succeed in your career.
Here's to better weather, boosting your energy to take that next important step: preparing your application file. I hope these tips help you write the best cover letter you can write to catch the Swiss recruiters' attention, get to the "dessert" stage, and get you the job you are hoping for!  Sign up for our Global People Club to receive our Top Ten Tips for Finding a Job as a Foreigner in Switzerland .
In case you need more detailed advice you can also contact us via the contact form.
The Global Career Workbook: https://www.angieweinberger.ch/the-global-career-workbook/
The 'Bourne Effect' – Why you Need a Personal Brand
Seven Ideas to let go of Your old Career to Build Your new Personal Brand
Leave a Reply Cancel reply
Your email address will not be published. Required fields are marked *
Some HTML is allowed
Join the Global People Club!
This site uses Akismet to reduce spam. Learn how your comment data is processed .
Navigation auf uzh.ch
Career Services at the University of Zurich
Quicklinks und sprachwechsel, main navigation, letter of motivation.
In your letter of motivation (also known as cover letter or accompanying letter) you briefly and concisely outline on one page your qualifications, motivation, and enthusiasm for the company and the position. It is important that you adapt your letter to the company and the job requirements.
Sender Contact details are best given in the form of a letterhead (same design as for the contact details on the resume)
Full address of the company, including the name of the contact person
Place and Date
Contains a keyword on the vacant job or function as well as the place and date of issue of the ad. Do not write 'Subject' or 'Ref.' Instead write the whole line in bold.
"Dear Mr. / Dear Mrs. XY", or use their title if applicable. Only use "Dear Sir or Madam" in exceptional cases - it is better to give a quick call and ask for the name of the HR officer.
You should divide your text into three to five paragraphs:
Paragraph: Opening sentence on why you are applying for the job. Do not spend too much time trying to think up an ingenious introductory sentence. You can start with a standard sentence and polish this up at the end.
Paragraph: Why are you suited to this job? Describe your current work, study program, and specialist qualifications. Give special mention to the qualities that you possess that you believe apply to the position or company. You can make these statements more plausible by adding examples of your experience, e.g. team work experience in a project group, project experience in a research project, etc.
Paragraph: Motivation, commitment, goals: Make clear that you want this position and give reasons why.
Paragraph: Ask to be invited to an interview.
Ultimately, the recipient should know why you are applying, which requirements you fulfill, what distinguishes you from others, and why you suit the company and the job.
"Sincerely"
Ideally use blue ink.
Do not use the word 'enclosures'. Either simply write 'Application documents' or write a list: Resume, Certificates, etc.
Read the ad carefully.
Do not send a standard letter but tailor the letter to the job ad and the company.
Keep the cover letter short.
Be confident and adapt to the company's culture. Holding back is not always appropriate.
Do not start with old-fashioned phrases like "I hereby apply...".
Avoid empty phrases.
Describe yourself but don't assess yourself: Use neutral expressions (rather: "I was responsible for" than "I was successful in").
Translate academic performance into the company's language.
Have another person read the letter through.
Weiterführende Informationen
+++ important note +++.
The letter of motivation is so named because this is where you advertise your motivation for the job. Emphasize why you want this job more than other applicants.
Find an Event for This Topic:
uzhcareer.ch
Sample Letter of Motivation (PDF, 60 KB)
Inspiration
For inspiration, take a look at this article by Rolf Murbach entitled "Motivation auf den Punkt gebracht" (German)
Swiss Cover Letter: Tips and Guidelines
Creating an outstanding Swiss cover letter is essential.
What makes crafting the perfect cover letter so important? Is it the fact that an impressive cover letter can be the deciding factor in securing an interview? Or could it be the concern of being outperformed by competing applicants?
To unravel the mystery of the Swiss cover letter, we delved into the perspectives of both hiring managers and job seekers.
Join us on a journey to uncover the keys to constructing an enthralling cover letter, specifically tailored for the Swiss job market. Uncover the dos and don'ts, and learn how to make your application rise above the rest.
Let's begin:
Crafting a Swiss Cover Letter: Key Structure Elements
Contact information: Include your personal contact details and those of the company you are applying to.
Salutation: Address the hiring manager by their name for a personalized touch.
Introduction: Mention the position you're applying for and where you found the job listing.
Body: Emphasize your relevant skills and experiences that align with the job requirements.
Conclusion: Reaffirm your interest in the position and express gratitude for the reader's time.
Sign-off: Close professionally with your name.
Swiss Cover Letter Example for Job Applications
Tips for writing an effective swiss cover letter.
Be concise: Aim for a one-page cover letter that highlights the most important information.
Customize: Tailor your cover letter to the specific job and company to demonstrate genuine interest.
Maintain professionalism: Use a professional tone and language throughout the cover letter.
Showcase achievements: Focus on accomplishments, rather than just listing responsibilities.
Research: Learn about the company and position to ensure your cover letter aligns with their expectations.
Best Practices for Formatting and Font Choices
Font choice: Select a simple, readable font such as Arial, Calibri, or Times New Roman.
Font size: Opt for an 11 or 12-point font size.
Text alignment: Align text to the left margin.
Margins: Use 1-inch margins on all sides.
Spacing: Include white space between paragraphs and sections for readability.
Typical Swiss Cover Letter Mistakes to Steer Clear Of
Submitting a generic cover letter.
Focusing on yourself rather than addressing the company's needs.
Including irrelevant information or experiences.
Allowing spelling or grammatical errors to slip through.
Using overly informal language or industry jargon.
Adapting Your Swiss Cover Letter for Different Industries
When applying to various industries, modify your cover letter to concentrate on relevant skills and experiences that showcase your ability to excel within that specific industry. Research the industry's expectations and requirements to ensure your cover letter is tailored to suit their needs.
Addressing Gaps or Unusual Circumstances
Be transparent but brief when discussing any gaps or unusual circumstances in your employment history.
Emphasize the positive aspects of your experiences and how they have prepared you for the position.
Highlight your transferable skills and abilities that are relevant to the job.
How do I write a cover letter in Switzerland?
To write a cover letter in Switzerland, follow the structure and tips provided in this article. Focus on your relevant skills and experiences, tailor your cover letter to the specific job and company, maintain a professional tone, and proofread for errors.
Is a cover letter necessary in Switzerland?
While not all companies may require a cover letter in Switzerland, it is still recommended to submit one. A well-written cover letter can help you stand out from other candidates and demonstrate your genuine interest in the position and company.
Should I include a photo in my Swiss cover letter?
No, it is not necessary to include a photo in your cover letter. Focus on showcasing your skills and experiences.
Is it important to address the hiring manager by name in my Swiss cover letter?
Yes, addressing the hiring manager by name demonstrates that you have conducted research and are genuinely interested in the position. If you cannot find the name, use "Dear Hiring Manager" or "Dear [Department] Team" as a generic salutation.
How long should my Swiss cover letter be?
Aim to keep your cover letter concise and focused, ideally no longer than one page.
Equipped with these invaluable guidelines and essential tips, you're now prepared to create a compelling and distinctive Swiss cover letter that will set you apart in the job market. Remember to customize your cover letter for each unique job and company, emphasize your relevant skills and experience, and thoroughly proofread for any errors. Here's to your success and a rewarding job search!
Rate this article:
Average rating 4.9 / 5. Vote count: 34
No votes so far! Be the first to rate this post.
Alison Adams, a Philly native and proud University of Pennsylvania alum, is your go-to Career Expert with a laid-back approach. She's been in the job seeker's shoes and knows how to navigate the wild world of work. Alison's all about sharing practical tips and tricks with a personal touch, making her a favorite for those looking to level up their careers.
Related Posts
59+ Latest Career Change Statistics, Facts & Trends [2024]
Sweden Cover Letter Tips: Crafting the Perfect Application
Cover Letter for Poland Work Visa
150+ Job Interview Questions with Answers
Cover Letter for Jobs in Portugal: Key Strategies and Tips
Estonia Digital Nomad Visa: Your Guide to Working Remotely in Estonia
Save my name, email, and website in this browser for the next time I comment.
Discover your next remote job with us! Jobera offers a comprehensive list of remote job opportunities, making it easier to find your ideal job and work from anywhere.
About Jobera
Press & Awards
Editorial Process
Editorial Team
For Employers
Why Jobera?
FAQ – Employers
Top 100 Remote Companies
Stay up-to-date with the latest remote job opportunities, career tips, and industry insights by signing up for our newsletter today!
Privacy Policy
Terms of Service

Cover letter
Dear student.
Below you will find an overview of the structure and the most important dos and don'ts when designing your cover letter. At the end of the page you will find our cover letter template. In case of further questions, please contact us .
The purpose of your cover letter is to present your motivation and competences. Keep in mind that many recruiters first read your C.V. so please don't repeat your C.V.
It is important to focus on the following:
Have a well- structured design WHY YOU/WHY ME/WHY US
Present it as a professional letter (look and feel)
Stress the most relevant strengths that coincide with the job ad: Unique Selling Proposition (USP)
Maximum 1 page (applies around the globe)
A clear and legible font, not smaller than 9 pts or 10 pts.
Avoid spelling and grammatical errors
Use concise, precise positive and active wording
Authentic representation of your personality
Write every cover letter new and make it unique
We recommend you using a letterhead containing your contact details. This can be identically to the one in your C.V.
Mention the company name and address and address your letter to a specific person. If you are unable to find the responsible contact, address your letter to the recruitment manager. Act in the same way in the salutation. If no name available, use Dear Sir/Madam.
Specify the job title you are applying for including the number if available.
We recommend you writing you letter according to the following structure:
Why You: Why are you interested in the company and the job? Explain why you are interested in the company and the job. Describe your motivation and make references to any contacts if possible. (guest lectures/career fair/acquaintances, publications) Be precise and unique.
Why Me:  Why do you think you are a good fit for the job? Why should this company hire you? Describe the competences you bring to the company, illustrated with examples of your experiences, focused on the required qualifications mentioned in the job ad. In this way, you proof what they get if they hire you.  Please don't:  go too much into detail, highlight the most relevant competences.
Why Us:   Why do you think you and the company are a good fit? What specific contribution can you make to this job? Summarize your core statements. Conclude with a sentence that expresses what you would like to do next.
Officially you don't have to sign your letter if you upload it or sent it via email. Just mentioning your name will do. In a hard copy, we recommend you to sign it.
Download the Template
Download the Template for your Cover Letter here.
How to write a perfect cover letter to apply for jobs in Germany, Austria, Switzerland and Europe
Text auf deutsch lesen
For your application in germany, austria, switzerland and all other european countries:, these tips will make every cover letter perfect.
HR managers usually only need a few seconds to assess an application. As an applicant, you want to be convincing, so a clearly structured CV includes an individually written cover letter.
Tip 1: The successful cover letter preparation to inspire European HR managers
If you are applying in a foreign country, you should first of all study the customs of language and communication, as well as spelling and grammar. Different terms are used in Switzerland (attachments are called "Beilagen" in Switzerland, etc.). There is no "ß", instead you write: "ss". The section "References" must be included at the end of the CV.
Then it is extremely important that you know your potential employer well. If you have dealt with the products or services of this company or its presentation as an employer, you will usually find it easier to target them. This will help you to get to grips with the subject matter and find out what stands out most and most positively for you in the researched information.
This could be, for example, the following points:
The modern production facility fascinates you.
You can identify well with the philosophy of the company.
The good employer ratings speak for themselves.
The flat hierarchies and the open communication are exactly what you would expect from your new employer.
Different practices for applications in Switzerland:
Instead of "ß" use "ss"
No comma after the salutation
Section "References" at the end of CV
Tip 2: How to design successful cover letters to get jobs in Germany, Austria, Switzerland and other European countries
Make sure that the text is clearly and legibly laid out, has a clear structure and is visually appealing. The text image should be reader-friendly and clear and direct the eye to the appropriate places. Insert blank lines into your text so that it becomes "airy" and write left-justified. Inserting subheadings such as "My interest in your company" or "My personal strengths" as well as bullet points loosens up the text image.
The font and font size are also often decisive at the first quick glance as to whether the application will be viewed more closely and evaluated in terms of the vacancy.
Classics are Arial or Times New Roman. New fonts such as Sans-Serif or Roboto are currently in vogue. There is no standard – but it should never be a decorative typeface or a typeface with curlicues, as these are tiring to read.
Tip 3: The right content of European cover letter
A letter of application, which is common in Germany, should encourage reading, not be too long and convincingly present your skills and your added value for the company.
The structure is summarised as follows:
Introductory sentence stating where you found the job advertisement.
Make a reference to the company.
Make reference to the job descriptions and requirements.
Present your professional qualifications in relation to the job advertisement.
Explain your personal strengths with regard to the job advertisement.
Indicate the date of joining the company and, if required, the salary expectation.
Final wording with the invitation to get to know each other.
Tip 4: The most common mistakes in European applications
A cover letter should be grammatically and orthographically correct and should not contain any typing or spelling mistakes. When writing a letter, especially in the copy and paste process, a typing error can easily find its way into the text.
Typical mistakes in a covering letter are, for example, a misspelled name of the contact person or spelled letters ("Bewrebung" instead of "Bewerbung"). In this case, the application is sorted out directly, as this indicates that the applicant is not investing much time in his or her application or has concentration problems.
Keep the upper limit of 20 words per sentence in mind when writing.
Tip 5: Recommended writing styles for content letter to apply for jobs in Europe.
First and foremost: formulations should sound polite and positive. Abbreviations should be avoided. Expressions or smileys in young people's language are taboo. It is important to have an authentic writing style that suits your language and your wording. So don't use lofty phrases or foreign words if this is not your style of expression.
Long, complicated sentences: The short-term memory works in 3-second intervals, i.e. information can be gathered in these 3 seconds, everything else is not perceived. During this time most people can record about twelve syllables. Tip: Read your cover letter out loud. If you run out of breath during a sentence, it is definitely too long.
Boxed sentences: Sentences that never seem to end, that take a turn just before the longed-for conclusion, before they get to the actual point four insertions later. Such sentence structures tire the reader, tend to lack clarity and therefore often lead to misunderstandings.
Passive sentences: Phrases should always be actively written, because passive sentences seem uncertain and above all dependent. Phrases such as "I have given knowledge in…" (in german: "mir wurden Kenntnisse in … vermittelt") should better read as follows: "I have acquired extensive knowledge in …" (in german: "dabei habe ich mir umfangreiche Kenntnisse in … angeeignet").
Subjunctive: A company usually wants self-confident employees. False restraint is therefore out of place. Too much trumped up against it is untrustworthy. One of the most important application tips is therefore to avoid the subjunctive in your cover letter. formulations with "would have", "would", "could" should be avoided if possible. The concluding sentence "I would be very happy to be invited for an interview" stands out particularly negatively. This indicates that you do not expect to be invited yourself. Better is: "I am very pleased about the invitation to the interview" (in german: " Ich freue mich über ein persönliches Kennenlernen.")
Exaggerations: We all have our strengths, but you should keep your professional skills and personal strengths down to earth. Phrases such as "the born leader" or an "absolute team player" can quickly appear arrogant and unsympathetic.
Tip 6: The right individuality you need to write a modern cover letter
A german cover letter is convincing if it is written individually for the company and the job advertisement and does not sound like a standard letter. It should therefore not be like a "mass letter" and, if possible, should not contain sample formulations from the Internet.
German HR professionals place particular importance on finding out more about yourself through your cover letter than can be gathered from your CV anyway. The cover letter should also explain what you like about this company and why you are a suitable candidate.
What qualifies you and how can you contribute your strengths to the company? In this context, back up your statements with facts – for example by providing evidence of professional success. If you can now show the personnel decision-maker the added value that your recruitment brings to the company, you are well on the way to a convincing letter of application.
Go into each individual point in the job description and the requirements in the job advertisement. Qualifications that are not required but which you bring with you will not be listed in the cover letter. You may be able to find this out from your CV.
About the author:
Carolin Krohmer is a German experienced application coach and owner of the " Bewerber Service Carolin Krohmer ".
With professional competence and sound experience as a long-standing personnel decision-maker, she accompanies her clients in all aspects of job applications, jobs and careers.
As an advisor and facilitator she supports you exactly where help is needed to take the right career step. Her portfolio includes the creation of tailor-made application documents or meaningful profiles at Xing, LinkedIn or Experteer. She prepares for an upcoming job interview or writes meaningful job references, letters of reference or recommendation. You can also rely on her know-how for individual services.
Fotoquellen:  Titelfoto: 123fr.com Dean Drobot 107729122, Beitragsbilder: 123rf.com olegdudko 82554238,  konstantynov 47407495, Jan Hruby 29643836, microone 121462632, Roman Samborskyi 82769605, amasterpics123 87728067
Leave a reply cancel reply.
Your email address will not be published. Required fields are marked *
Career with Hays
Request staff
My saved jobs ( )
A cover letter shows what you are capable of
You have seen an interesting job advertisement and are convinced that you are the right person for the job? Then impress the HR department and other responsible persons with your application dossier. With our quickly applicable tips and tricks, you will succeed in standing out from the mass of applicants and attract attention. Turn your application letter into an exciting one and present yourself with profile.
Score points with your next application and use our checklist for your application documents as a guide:
Preparing your application
Cover letter and motivation letter
Curriculum Vitae
Personal references and certificates
Application photo
Application channels
Are you the right candidate for open vacancies? You can easily find this out by reading the job advertisements properly. This will allow you to see whether you can fulfil the required tasks and have the necessary qualifications.
As well as information about the company and the industry, you will find out what will be important in your future job. Compare the requirement profile with your qualifications, and check out whether you're the right person for the advertised job.
Wording such as "mandatory" (you must have these qualifications) or "ideally" (you do not necessarily have to have this knowledge) will provide you with some orientation and help you to evaluate your skills. Have you found some matches to your profile? Great, because your chances of getting an interview will increase if you have many contact points with the vacancy.
Writing an application correctly – impress with your wording in the letter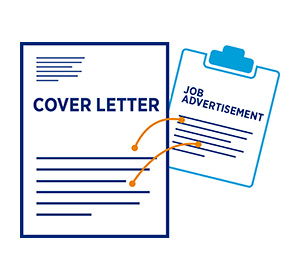 The first impression matters – particularly when it concerns your professional future. You should therefore use the cover letter to impress your contact person right from the start. There are no limits to your creativity when doing this. Design your cover letter personally and individually, but still in such a way that it is appropriate for the position you are applying for. You will not only demonstrate your expertise, but also reveal some of your personality in this way.
Focus on the fact that you are the ideal candidate for the advertised position. You know that better than any personnel department. Now it's just a matter of showing it. The best way to do this is to compare the requirements of the job advertisement with your experience from previous jobs, your training and/or your previous career. You can provide two or three relevant examples from your professional experience to do this. In this way, you immediately show that you have sufficient expertise in the required areas.
As well as presenting your qualifications, you should also pay attention to formalities. It always makes a good impression if you address your application to the designated personnel manager(s) by name. The tone of your cover letter should also be appropriate for the advertised position. Depending on the industry, it can therefore make sense to use a more conservative style – if you are applying to banks or insurance companies, for example. However, if you are more interested in the creative sector, you can show this by being more informal in the structure of your application documents and the wording of your cover letter. If you are unsure which style is appropriate, then take another look at the job advertisement and use it as a guide. The tonality on the website of your future employer can also help you by taking a look at the "career area". You can often find out quite easily whether you should use a formal or informal form of address in the application letter.
Many companies want a motivation letter in addition to the cover letter. When you are composing this, it's not so much about presenting your qualifications, but much more about putting the focus on your personal goals. Why are you exactly the right candidate for the job? The application letter creates the link between the advertised position and your motivation.
Tip: Keep it as short as possible. Your cover letter should not be a multiple-page pamphlet - a single DIN A4 page is sufficient.
Your CV as the centrepiece of your application dossier
You have already described in detail which experience you are bringing with you for the new position in your application letter. However, in order to provide a uniform picture of you, the stages of your career and your qualifications, you should list all of the important points in your CV in an orderly manner. The HR department will be able to assess whether you are a suitable candidate quickly and easily using this information.
There are no fixed rules to follow when you are creating your CV. However, there are several standards which you should adhere to. Particularly if you have previously created your CV for German employers, there are some small differences in comparison to Switzerland. It is usual in Switzerland to present your personal data with the most recent experience first, use an attractive photo and list your qualifications, hobbies and honorary posts (if you have any). But when it comes to the length of the CV and your school grades, every Swiss HR manager will know where you come from. In Switzerland, your CV should be at least two pages long, but no more than three. Fill in the space in your CV with information about your qualifications. Use keywords or brief explanations of relevant jobs. In this way, you can also show which of your qualifications are relevant for the position you are applying for in your CV.
And the Swiss school grading system is exactly the opposite to the German system. A six is the best grade, whereas one is the worst. Be honest about your expertise and your language skills. For example, if you state that your knowledge of French is "business fluent", you should be able to prove this in the interview.
Structure your Swiss CV as follows:
Contact details with photo (if you wish to anonymise it, then without photo)
Professional experience
Professional experience including internships
Education (grade 6 = very good, grade 1 = poor)
If applicable: Volunteer service
Training and further education
Special knowledge and capabilities such as IT knowledge, foreign languages and soft skills
Leisure activities/volunteer work
Our tips: If you already have a residence permit for Switzerland, be sure to indicate this in your personal data. This will definitely give you brownie points with the decision-makers. By the way, listing your personal interests and hobbies can also get the interview off to a good start.
Your CV can do much more
Is your CV already perfect? We are sure that there will still be plenty to do. Because even if your career doesn't change, you can certainly still make a few adjustments which will make your CV even more attractive. Find out where hidden potential lies, and where you can optimise your CV.
Get your CV ready for the digital age
The importance of CV updates
Long-term professional experience: Condense your CV
Make sure to avoid these phrases when writing your CV
Why to adjust your CV for every application
Improving the CV for the algorithms
Sample CV for downloading free of charge
You can download our CV templates quite easily and free of charge. You can then edit them in Word and enter your qualifications.
Do personal references or certificates have to be included in the application file?
Whereas it is usual in many countries to receive a job reference no later than when you change jobs, in Switzerland it is the personal reference that counts . The contact details of previous employers are often noted at the end of the CV. Future employers then like to ask about your applicants on the phone. It is therefore all the more important that former superiors can present a positive and credible picture of you.
You should mention two to four contacts in your CV. In Switzerland, the opinions of your former superiors are particularly important, and can be decisive when it comes to getting a job.
Application photo - present yourself as being professional and personable
Is your hair neat and tidy, and do you look professional? Even though application photos are no longer a must in an application, if you decide to include one it should be a good one.
Show your professionalism with your application photo – both in your appearance and in the quality of your photo. Show yourself from your best side without giving a false impression. Because nothing is stranger than applicants who look completely different from their picture at the interview.
Depending on the structure of your application documents, there are several positioning options for your application photo. If you use a separate cover sheet, put the photo on this as well. If your CV is the first document which your future employer receives, position your picture at the top left or right of this page.
Application channels – your application can go in many directions
There are many ways of submitting an application nowadays. Even though many applications are still posted in Switzerland, there are an increasing number of companies via whom you can apply by e-mail, via the company's own applicant portal, the profile database of an online job market or via your own social media profile. The nature of the application may differ depending on the channel. We will give you valuable tips and guidance when choosing the channel for your forthcoming application.
Regardless of the channel, you should ensure that you put your application documents in the right order:
1. Cover letter (motivation letter if applicable)
2. Curriculum Vitae
3. References
Your postal application letter

If you apply in the classic way by post, the design of your documents already provides valuable information about you. In order to make a professional impression, it is best to put your application documents together in a folder. In this way, you can lay the foundations for a successful application.
Applying by e-mail

Submitting application documents by e-mail is becoming increasingly popular. This is also ideal for speculative applications .
Here too, put your CV, cover letter and attachments together in an orderly manner. You save all these documents in a PDF. Ideally, you should name the file using your own name, and it should be no more than three megabytes in size. If you have it, enter the reference number of the advertised position or the job title in the subject line. The accompanying text can be kept brief and refer to your application.
When you send the application, be sure to use the e-mail address and the contact person(s) who are mentioned in the job advertisement.
Use the company's own applicant portals or the online job market

Some companies, particularly large corporations, even have their own applicant portals on their website. You will be guided through a form in which you should answer all of the necessary questions. Go through this form step by step. This restricts your design creativity, but in return the employer receives all the information in the form that it requires.
You can make use of the free text input option to express your personality. Here you can use skilful formulations to show who you are and what you are made of.
Go in a completely new direction and apply via your social media profile

LinkedIn and Xing are known as career networks. Here you can set up a personal profile, store your fields of activity and interests and build up your own network. You can use this platform to apply to the company of your choice and receive additional information.
However, companies also use these platforms as a recruiting tool. HR managers search for suitable applicants on these platforms (active sourcing). You can use the settings in your profile to determine the keywords under which you wish to be found. Recruiters can contact you quickly and easily via the message function within the network, and offer you an attractive position.
Our tip: Your future employer will also be interested in how you spend your free time or your weekends. You should therefore keep in mind that your social media activities from other platforms such as Facebook, Instagram, TikTok and Co. will also awaken interest. Because nowhere else do the majority of candidates freely share their most personal moments, often with the entire world.
If your profile is public, the content can also be viewed by future employers. Are you sure that everyone can see your posts and still get a positive impression of you? If not, be on the safe side and check your privacy settings. In this way, you can be sure that your holiday pictures or photos from the last family reunion are only visible to your friends and acquaintances.
This might also interest you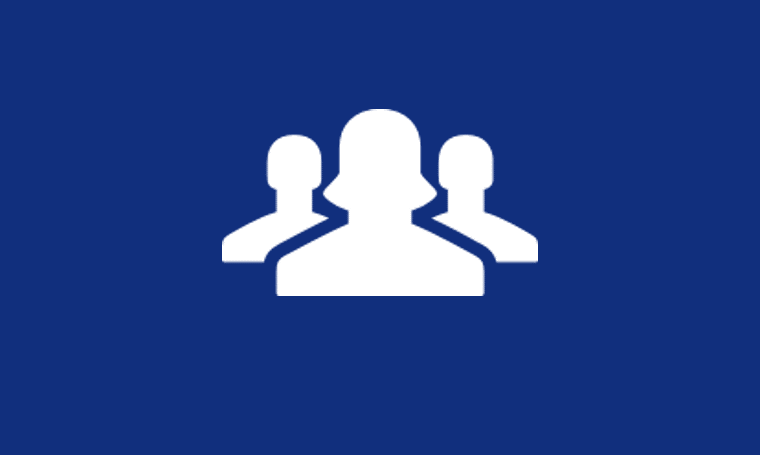 Tips for making an initial impression
In the interview, show that you have researched the company and that you are the perfect person for the job you are applying for.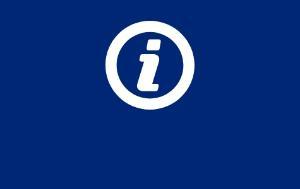 Find what you are looking for
There are many ways of looking for a new job. We will show you where to get the best information.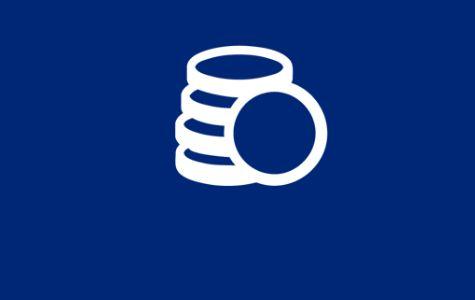 Get the best out of it
Did the interview go well, and you now have to negotiate your salary? We'll help you to put yourself in a good position.
Useful links
Send your CV
Create a job alert
Career center
Experiences with Hays
Internal careers
Application guide
Optimise CV for algorithms
Avoid empty phrases
Long professional experience
Application documents
Social-media-etiquette
Our specialisms
Construction & Property
Engineering
Life Sciences
Sales & Marketing
Our locations
Hays Geneva
Hays Lucerne
Hays Zurich