Editorial Assistant cover letter examples

Landing an Editorial Assistant job can be difficult in today's job market, but a good cover letter will help you to impress recruiters and secure that all-important interview.
But of course, crafting a good cover letter requires skill and know-how.
That's why we have put together this step-by-step guide including 3 Editorial Assistant cover letter examples, to help you write your own.
Guide contents
How to write a Editorial Assistant cover letter
What to include in a Editorial Assistant cover letter

Editorial Assistant cover letter example 1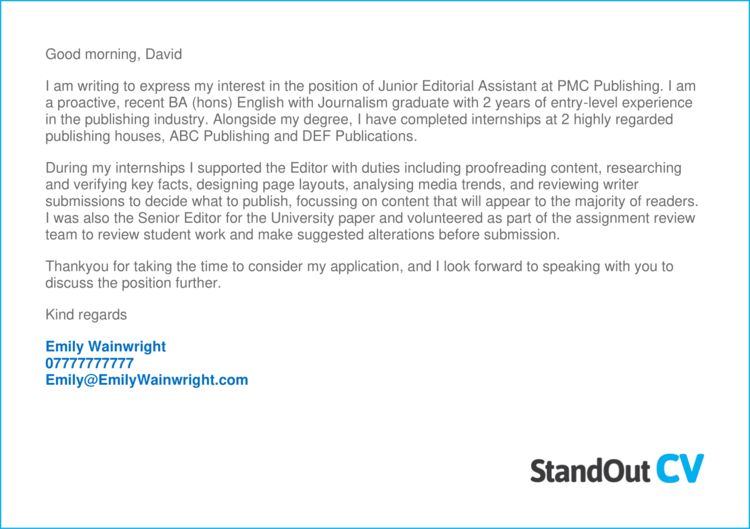 Editorial Assistant cover letter example 2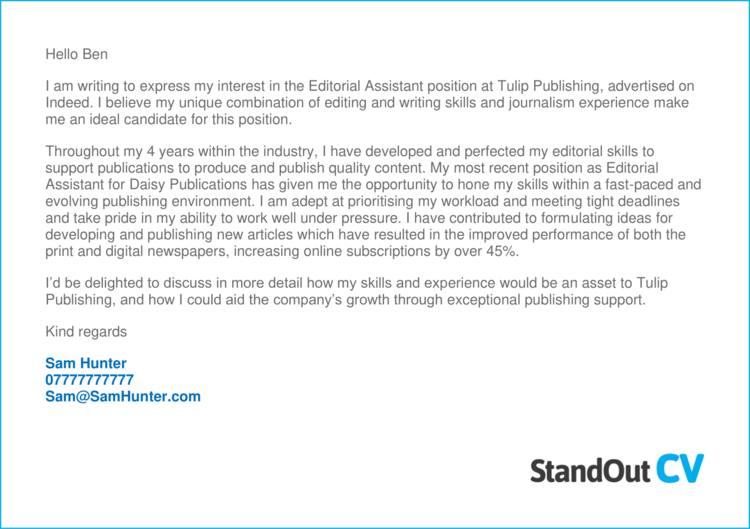 Editorial Assistant cover letter example 3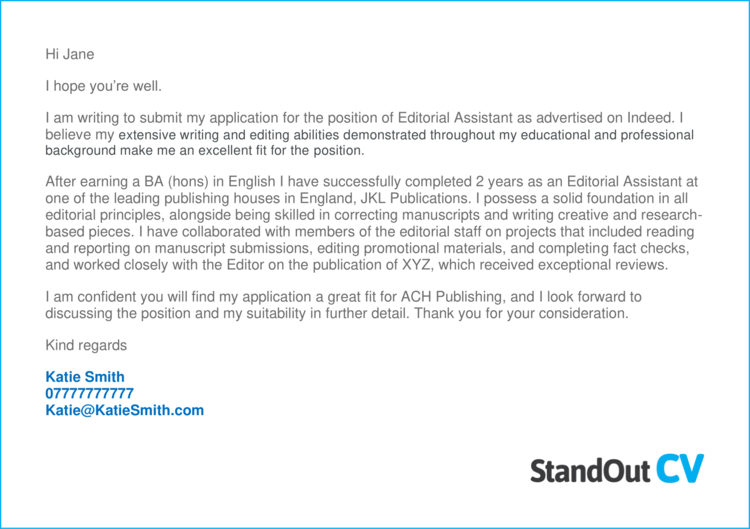 These 3 Editorial Assistant cover letter examples will provide you with some good ideas on how to format a cover letter, along with the type of message you should be trying to put across to recruiters .
To further understand exactly how you can write a cover letter that will get you noticed, check out our further guidance.
Here's how you can write your own eye-catching cover letter, broken down into simple steps.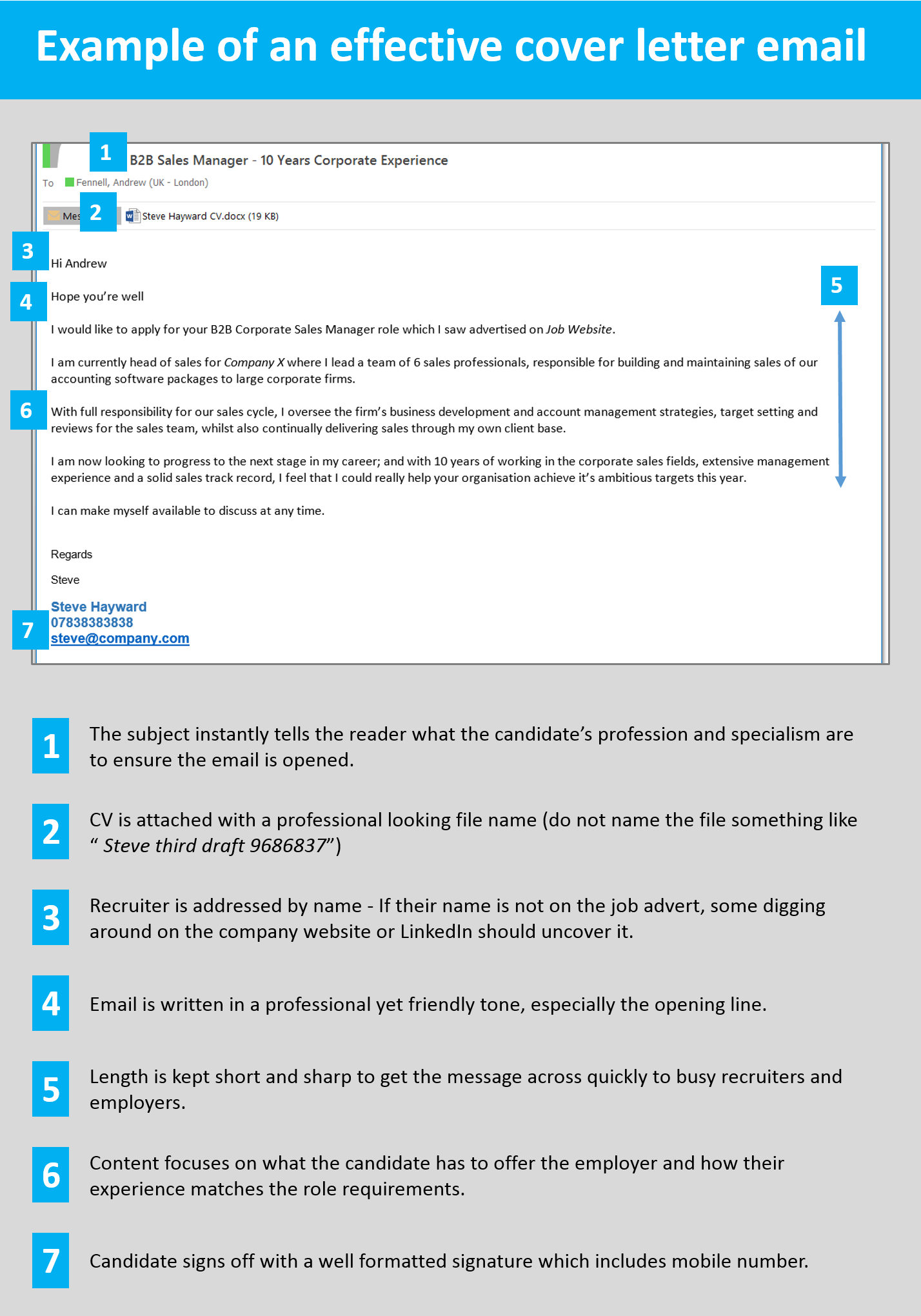 Write your cover letter in the body of an email/message
Type the content of your cover letter directly into the email you are sending, or if you are applying via a job board, directly into their messaging system.
The reason for doing this it to ensure that your cover letter gets seen instantly and you can start connecting with the recruiter as soon as they open your message.
If you attach your cover letter as a separate document, the recipient will have to open up the document, which will slow the process down, or make them less likely to even open your cover letter – which could mean your application gets skipped over.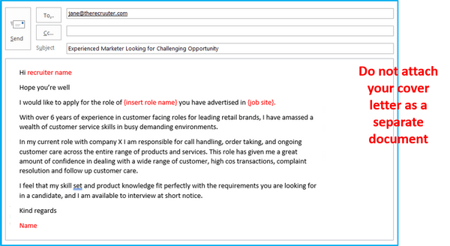 Start with a friendly greeting

To build an instant connection with the recruiter reading your cover letter, start with a warm greeting.
It should be friendly but not casual – keeping it professional at all times.
Hi, hope you're well
Hi [insert recruiter name]
Hi [insert department/team name]
Avoid overly formal greetings like "Dear sir/madam " unless applying to very traditional companies.
How to find the contact's name?
Addressing the recruitment contact by name is an excellent way to start building a strong relationship. If it is not listed in the job advert, try these methods to find it.
Check out the company website and look at their  About page. If you see a hiring manager, HR person or internal recruiter, use their name. You could also try to figure out who would be your manager in the role and use their name.
Head to LinkedIn , search for the company and scan through the list of employees. Most professionals are on LinkedIn these days, so this is a good bet.
Identify the role you are applying for
Once you've opened up the cover letter with a warm greeting to start building a relationship, it is time to identify which role you want to apply for.
Recruiters are often managing multiple vacancies, so you need to ensure you apply to the correct one.
Be very specific and use a reference number if you can find one.
I am interested in applying for the position of Editorial Assistant with your company.
I would like to apply for the role of Sales assistant (Ref: 406f57393)
I would like to express my interest in the customer service vacancy within your retail department
I saw your advert for a junior project manager on Reed and would like to apply for the role.
See also: CV examples – how to write a CV – CV profiles
Highlight your suitability
The bulk of your cover letter should be focused around highlighting your suitability for the job you are applying to.
Doing this will show the recruiter that you are suitable candidate and encourage them to open your CV.
The best way to do this, is by studying the job advert you are applying to, and find out what the most important skills and knowledge are.
Once you know the most important requirements, you then need to highlight your matching skills to the recruiter. In a few sentences, tell them exactly why you are a good fit for the job and what you can offer the company.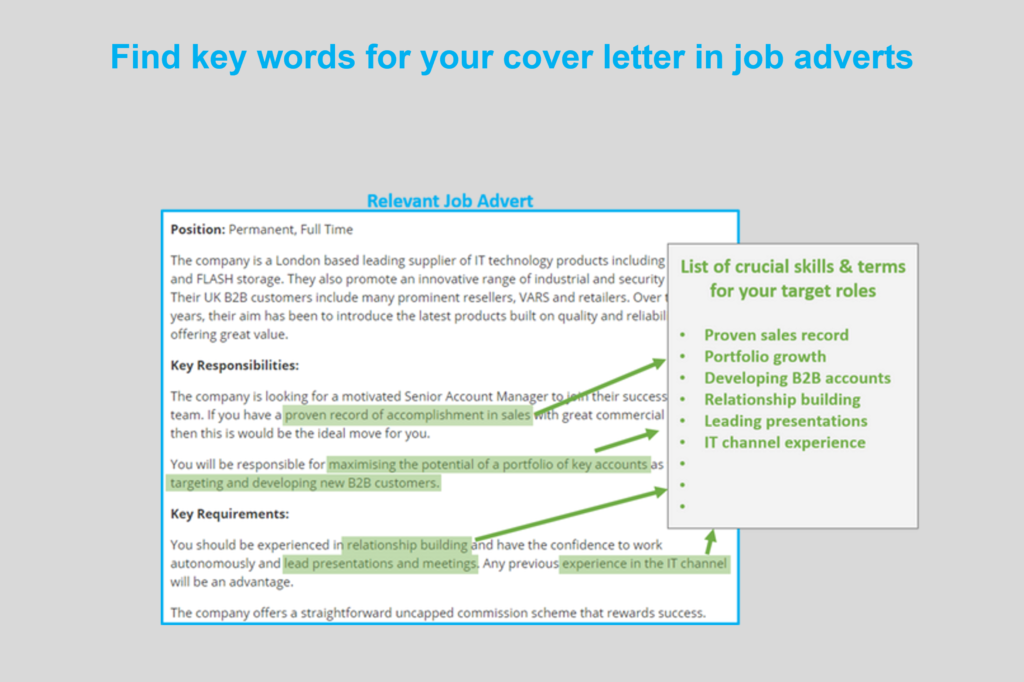 Keep it short and sharp
When sending a job application to a recruiter or hiring manager, it is important to remember that they will normally be very busy and pushed for time.
Therefore, you need to get you message across to them quickly (in a matter of seconds ideally). So, keep your cover letter short and to-the-point. A long waffling cover letter will overwhelm recruiters when they are running through hundreds of emails in there inbox, but a concise one will get their attention.
So, keep your cover letter to just a few sentences long, and save the extensive detail for your CV.
Sign off professionally
To finish off your cover note, add a professional signature to the bottom, stating your important contact details and information.
This not only provides recruiters with multiple means of contacting you, but it also adds a nice professional appearance to the cover letter, which shows that you know how to conduct yourself in the workplace.
Include the following points;
A friendly sign off – e.g. "Warm regards"
Your full name
Phone number (one you can answer quickly)
Email address
Profession title
Professional social network – e.g. LinkedIn
Here is an example signature;
Warm regards,
Aaron Smith Customer service professional 075557437373 [email protected] LinkedIn
Quick tip : To save yourself from having to write your signature every time you send a job application, you can save it within your email drafts, or on a separate document that you could copy in.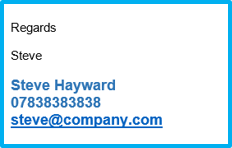 What to include in your Editorial Assistant cover letter
Your Editorial Assistant cover letter will be unique to your situation, but there are certain content guidelines you should stick to for best results.
To attract and entice recruiters, stick with the following key subjects in your cover letter – adapting them to fit your profession and target jobs.
Your professional experience – Employers will be keen to know if your experience is suitable for the job you are applying to, so provide a good summary of it in your cover letter.
Your qualifications and education – Highlight your most relevant and high-level of qualification, especially if they are essential to the job.
The positive impact you have made – Employers love to hear about the benefits you can bring to them, so shout about anything impressive you have done, such as saving money or improving processes.
Your reasons for leaving – Use a few words of your cover letter to explain why you are leaving your current job and ensure you avoid any negative reasons.
Your availability – Let recruiters know when you can start a new job . Are you immediately available, or do you have a month notice period ?
To round up
Writing an impressive cover letter is a crucial step in landing a Editorial Assistant job, so taking the time to perfect it is well worth while.
By following the tips and examples above you will be able to create an eye-catching cover letter that will wow recruiters and ensure your CV gets read – leading to more job interviews for you.
Good luck with your job search!
Editorial Assistant Cover Letter Example
An editorial assistant supports the editor in a variety of tasks ranging from administration to publication. He will work in liaison with freelance writers, photographers, and illustrators to ensure the articles meet the standards set by the organization.
Writing a cover letter for your dream job is a difficult task. Luckily, writing an Editorial Assistant Cover Letter is super easy with our sample cover letter. Our proprietary easy-to-use generator makes short work of all your cover letter needs and will help you accomplish your goals.
Cover Letters
Media & Journalism
What to Include in a Editorial Assistant Cover Letter?
Roles and responsibilities.
Typical responsibilities of an editorial assistant include researching projects, coming up with new ideas, proofreading content before publication, providing feedback to writers, compiling journals and distributing them, ensuring the project is completed before the deadline, and answering queries through phone and email.
Meeting with writers and agents to discuss the editorial and publication process .
Proofreading manuscripts to identify any grammatical and spelling errors .
Researching facts and new features to maintain accuracy.
Collaborating with various departments to ensure a smooth publication schedule.
Performing all administrative duties, such as answering the telephone, replying to emails, and setting up meetings.
Reviewing layouts and designs for publication covers.
Education & Skills
Editorial assistant skills:.
Research skills.
Impeccable writing skills.
Organizational skills.
An eye for detail.
Ability to work in a fast-paced environment.
Strong diplomatic and interpersonal skills.
Editorial Assistant Educational Requirements:
A Bachelor's degree in English, Communication, or Journalism.
Editorial Assistant Cover Letter Example (Text Version)
Dear Mr./Ms.,
This letter is in regards to my interest in applying for the post of editorial assistant at [XXX Company]. With a background in journalism and over 2 years of experience in the media industry, I believe that I can significantly contribute to your company.
[XXX Company] is one of the world's leading education companies and has been regarded highly for its end-to-end educational solutions. I am particularly impressed by the innovative approach of your company in developing multimedia academic materials. It would be an enriching experience for me to be part of your institution.
I have been working for over 2 years at [YYY Publications] which has provided me with practical exposure in performing editorial-related tasks efficiently. I work closely with members of the editorial team in ensuring the articles are authentic and meet the standards of my publications. My day-to-day tasks include:
Responding to queries from new writers, publications, and media.
Researching new ideas and pitching them to the editor.
Collaborating with the design team to create images for the article.
Proofreading the content before publishing and ensuring the style and tone of the article meets the publication standards.
Ensuring the project is on track without any delays.
Apart from my work experience, my education has provided a solid foundation for understanding the basic concepts of journalism and publications. I have consistently come up with new ideas for intriguing articles and published numerous works without any supervision. With my skillset and experience, I believe that I will be an invaluable addition to your editorial team.
Thank you for your time and patience.
Sincerely, [Your Name]
An effective Editorial Assistant Cover Letter should express your passion for the job and explain to the recruiter why you are the perfect candidate. Since the job itself involves writing, it is imperative that your cover letter is free from grammatical errors and spelling mistakes. If you are looking for ideas on how to create a good cover letter for the said position, please refer to our Editorial Assistant Resume Sample .
Customize Editorial Assistant Cover Letter
Get hired faster with our free cover letter template designed to land you the perfect position.
Related Media & Journalism Cover Letters
Create a Cover Letter Now
Create a Resume Now
My Documents
Examples of cover letters /
Editorial Assistant
Editorial Assistant Cover Letter
You have the skills and we have tricks on how to find amazing jobs. Get cover letters for over 900 professions.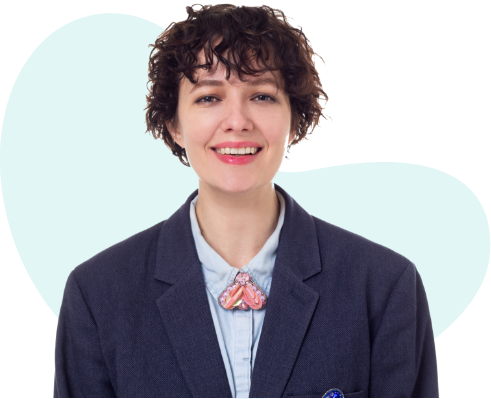 Tata Senique - Career Expert
How to create a good cover letter for an editorial assistant: free tips and tricks
It is not enough to leave a link for the resume or portfolio in the email to interest a recruiter. You need a meaningful and compelling cover letter! See the accompanying editorial assistant cover letter example. Use the services to highlight your skills and intrigue the employer from the first lines!
First of all, do not forget to introduce yourself and indicate your interest in the vacancy. Personalize your introduction by including the name of the company to which you are applying and the position. It will show that your interest is sincere and you aren't just using the same cover letter for every employer.
If you forget to thank the recruiter for their attention, you can bury the hope of an interview. A polite and cordial closing will leave a warm and lasting impression on the recruiter.
See how closely your skills match the position you are applying for. The company will value the skills they are seeking most of all so be sure to include those first and foremost in your document. Skills like publishing and editing are a couple of the most common. Describe your experiences with each to convince the employer that you are an excellent specialist.
Do not repeat your resume! The letter is essentially a short and perfect answer to the question of why you are the best expert. Do not be shy of your exceptional qualities! Don't overdo it by going into detail describing all the skills you have. Stick to the primary skills that you will use in your new role.
In the field of media, you will work closely with others collaborating on projects to get the best product out within the time frame specified. Therefore, your intrapersonal skills matter too. Mention your communication skills and open mindedness, and ability to work under pressure.
Don't use generic, bland, or cliche words and phrases. The goal is to make your document stand out, not sound the same as everybody else's. So stick to action verbs and numbers so that each skill and accomplishment you describe does its job to sell you as the best candidate. If you claim to have succeeded, then your letter should prove it. Do not be boring and predictable.
Sample cover letter for an editorial assistant position
The most effective way to digest the tips is to see their practical application. We have used all the important tips of the above units into a single an editorial assistant cover letter sample to demonstrate a winning document that can be created in GetCoverLetter editor.
Dear Sol, I am pleased to offer you my candidacy for the position of editorial assistant. I am a long time fan of the Sunny Times and consider it to be one of the most unbiased socio-political publications in our region.
This position suits me for several reasons. Productive activity has always been my passion. I am immersed in all processes and strive for the best result. I have extensive experience in publishing and editing. Working in a large team and working in a fast paced environment does not reduce my effectiveness at all. On the contrary, I am someone who rises to the pressure and meets all my deadlines. I find a common language with all participants in the workflow, from the courier to the editor-in-chief.
I am an open-minded and result-oriented employee. I hope I can prove it to you during the interview. Thank you for your attention. Feel free to contact me by phone 6547-1223-567 or by email [email protected] .
Sincerely, Linda.
This example is not commercial and has a demonstrative function only. If you need unique Cover Letter please proceed to our editor.
We provide the best advice on the desired characteristics for a modern editorial assistant that simplifies your choice.
How to save time on creating your cover letter for an editorial assistant
Our Get Cover Letter editor will help you make the process easy and fast. How it works:

Fill in a simple questionnaire to provide the needed information about yourself.

Choose the design of your cover letter.

Print, email, or download your cover letter in PDF format.
Why the Get Cover Letter is the best solution
The GetCoverLetter editor is open to any goals of applicants. Whether it be a presentation of a craft professional with a great list of achievements or even an editorial assistant without experience. Rest assured, the opportunities are equal for all the candidates.
Do not get bogged down looking for a suitable format. Choose from dozens of relevant templates in our editor. You are sure to find exactly the one that you need.
We have studied what attracts the attention of employers and collected only the methods that work the best for you.
We know the requirements for work in your industry, so we offer the best layouts and content. A clear structure and the right words will make your letter stand out from the rest.
Don't let your dream job slip through your fingers. Let's snag it now!
Templates of the best an editorial assistant cover letter designs
Any example of the document for an editorial assistant has a precise design per the requirements of the company or the general rules of business correspondence. In any case, the selection of templates in our editor will meet any expectations.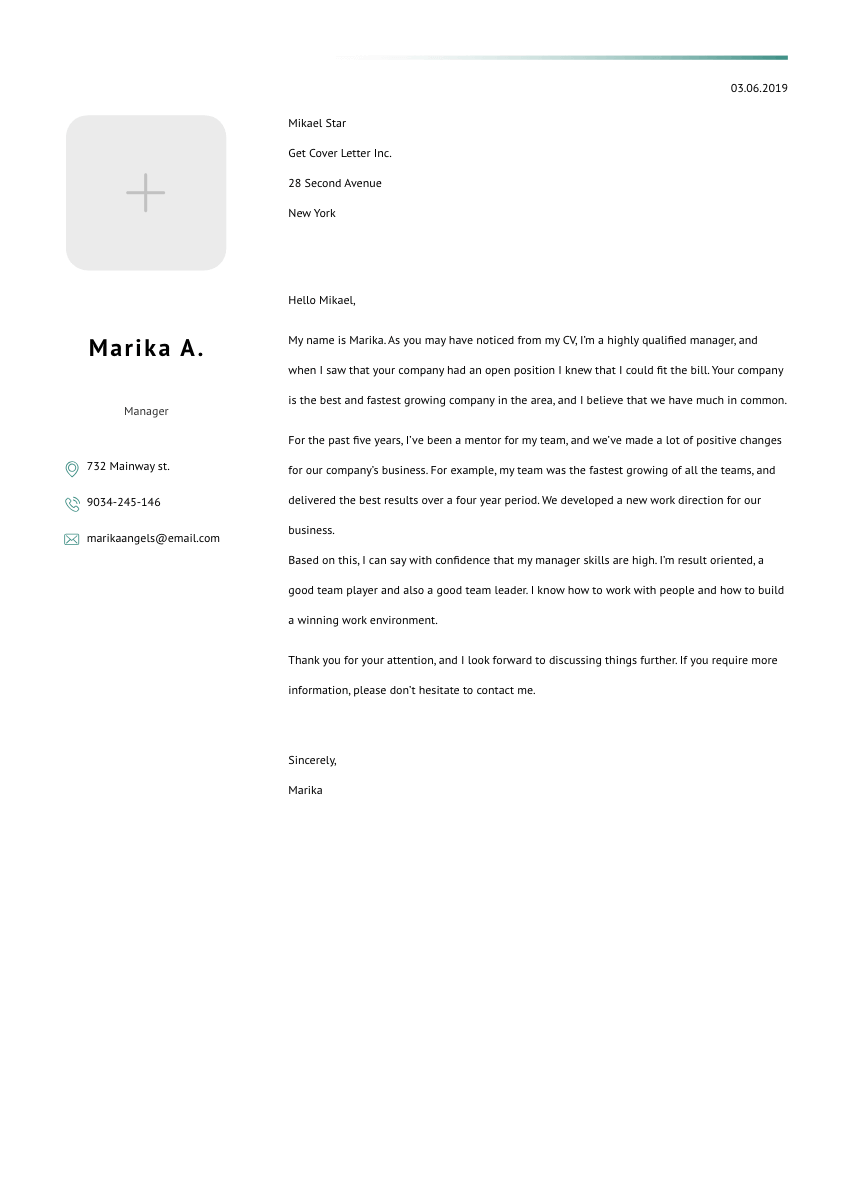 Or choose any other template from our template gallery
Overall rating 4.1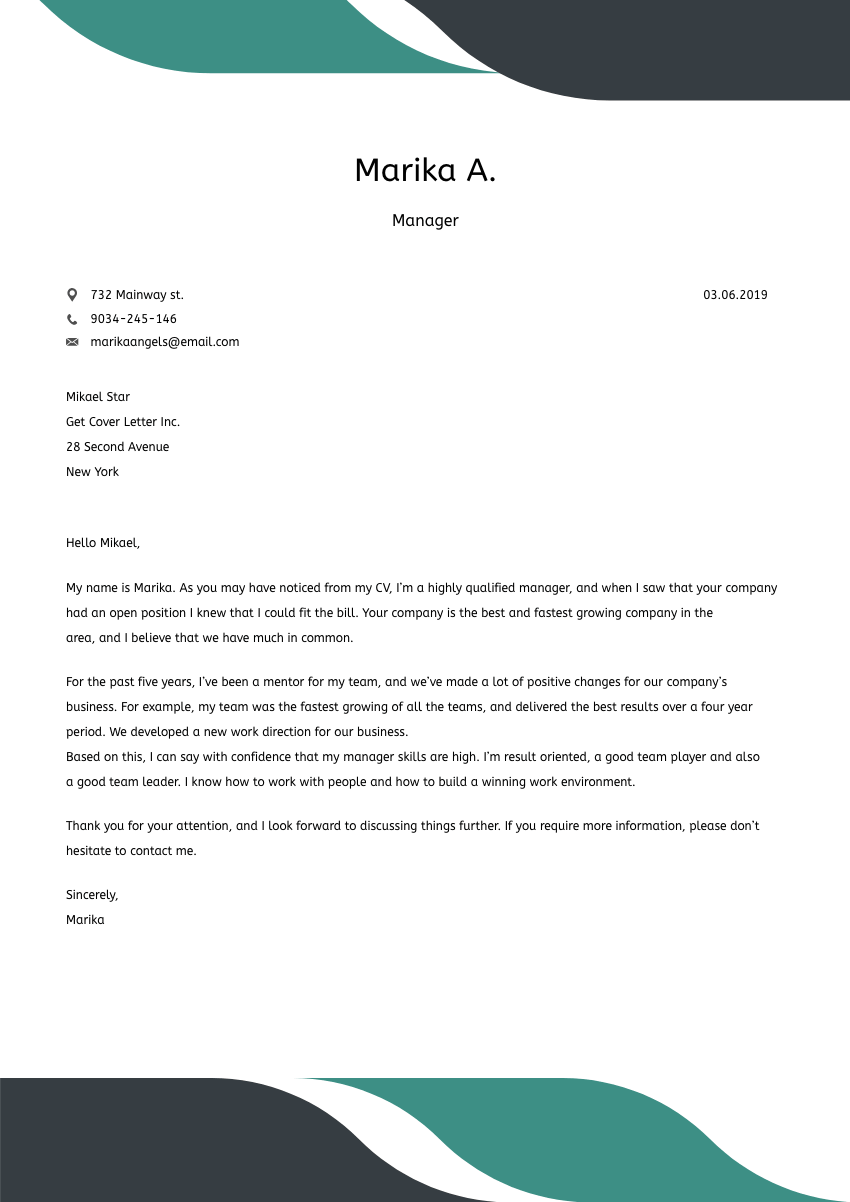 Overall rating 4.3
Get Cover Letter customer's reviews

"Such a simple task as writing a letter was a torment for me as an entry-level. applicant. How to briefly and accurately describe myself was not easy. So I decided to use GetCoverLetter. A few minutes and my perfect letter was ready!"
"I had no idea how to properly write a cover letter. My search brought me here, and all of my problems were solved in one fell swoop."

"Using an online constructor is quite simple. It not only describes you as a professional but uses the best keywords very competently to make it easier for a recruiter to find you."

Frequently Asked Questions
The more unique the knowledge you get, the more space for new questions. Do not be affraid to miss some aspects of creating your excellent cover letter. Here we took into account the most popular doubts to save your time and arm you with basic information.
What should my an editorial assistant cover letter contain? The main purpose of a cover letter is to introduce yourself, mention the job you're applying for, show that your skills and experience match the needed skills and experience for the job.
How to properly introduce yourself in a cover letter? Greet the correct person to which your cover is intended for. Introduce yourself with enthusiasm.
How many pages should my cover letter be? Your cover letter should only be a half a page to one full page. Your cover letter should be divided into three or four short paragraphs.
Don't focus on yourself too much
Don't share all the details of every job you've had
Don't write a novel
Want to get ahead but need a boost? Then try our online cover letter creator!
Other cover letters from this industry
You have read only a small portion of what we have to offer for creating a perfect letter. Your qualifications will certainly interest employers in similar professional fields. In the links below we have collected examples of letters from other applicants in related fields.
Assistant Manager
Accounting Assistant
HR Assistant
Content Manager
Content Writer

Editorial Assistant Cover Letter Examples & Writing Tips
Use these Editorial Assistant cover letter examples and writing tips to help you write a powerful cover letter that will separate you from the competition.

Table of Contents
Editorial assistant cover letter example 1, editorial assistant cover letter example 2, editorial assistant cover letter example 3, editorial assistant cover letter writing tips.
Editorial assistants work with editors to manage the editorial process. They perform a variety of tasks including research, writing, fact-checking, copyediting, and proofreading.
To prove you're the right person for the job, you need a cover letter that showcases your communication skills and attention to detail. Follow these examples and tips to write an editorial assistant cover letter that's sure to impress hiring managers.
I am writing to apply for the editorial assistant position that you have posted. I have a Bachelor's degree in English with a focus on creative writing. I have been working as an editorial assistant for the past three years at a publishing company in Boston.
I enjoy working with words and believe my skills would be an excellent fit for this position. I am great at making connections between ideas and see the bigger picture by interpreting all the details of a project and discovering how everything fits together. I am also skilled at helping others express their ideas more clearly by editing and revising their work. Most importantly, I believe my ability to listen closely and communicate effectively will help me perform well in this position.
I would appreciate the opportunity to meet with you in person, so we can discuss how my experience and skills can contribute to your team at Achievement For Life, Inc. Thank you for your time, and I look forward to hearing from you soon.
I am writing to apply for the editorial assistant position that you have advertised. I am an avid reader and a talented writer, and I believe that my skills would be a great match for this job.
I graduated from XYZ University last year with a degree in Comparative Literature. Throughout my time at XYZ, I have written many essays and papers which have been published in print or online. I also enjoy reading both novels and non-fiction literature, which has led me to help out friends by editing their work when they need assistance. In these cases, I have been able to provide feedback on grammar, sentence structure, and the general flow of the paper which has resulted in better quality work from these authors.
In addition to my academic experience, I have also spent a significant amount of time offering assistance to students with their application essays. In these cases, I help students organize their thoughts and ideas into a cohesive story that is easy for admissions officers to read. As you can see from this information, my skills would be an excellent match for this position.
In addition to my qualifications listed above, I also hope that you will find that my work ethic is exemplary as well as my attention to detail when it comes to projects assigned to me. If you'd like more information about myself or any of the skills listed in this letter, please contact me at XXX-XXX-XXXX or via email at [email protected] where we can discuss the opportunity further in person. Thank you for your time and consideration.
I am writing to express my interest in the Editorial Assistant position that you have posted. I have a Bachelors degree in English, and have worked as an online editor for AcademicJournals.com for the past two years. My experience there has helped me develop skills that I believe are valuable to your organization.
I have experience working with all aspects of editing, from copyediting to proofreading. I also have experience writing articles for online publications, as well as creating page layouts using Adobe InDesign. I take pride in being able to edit articles so that they are clear and easy to understand, which is why I consider myself a valuable asset to your company.
My resume is attached, and you can find details about my education, employment history, and other information there. If you would like me to elaborate on any of this information or if you would like references for me, please don't hesitate to contact me at [email protected] . Thank you for taking the time to read my cover letter; I look forward to hearing from you soon.
Show attention to detail
As an editorial assistant, you're in charge of ensuring that everything on a project is completed accurately and in a timely manner. To demonstrate that quality work is your specialty, include at least one example from your previous experience where you showed attention to detail.
Show how you can help
An effective cover letter for an editorial assistant job proves that you have the necessary skills to execute on the editor's vision. To do this, you must describe your experience and education in a way that shows how they lend themselves to helping the editor do their job better.
Don't forget! You also need to show them why you are personally a good fit for this position. Think about what makes you unique or how your interest in this particular industry uniquely qualifies you for the job.
Show a proven track record of executing tasks
If you've never worked in editorial, it may be difficult to prove that you have the necessary skills to do the job. However, if you're a writer looking for an editorial assistant position, there are some things you can include in your cover letter and resume to help convince hiring managers that they should hire you.
First, show off your writing experience by including samples of published articles or blog posts on your resume and reference them briefly in your cover letter. Additionally, describe any awards or accolades from professors or peers which showcase your abilities as a writer.
Proofread your cover letter
Editorial assistants must be meticulous and precise in their work to ensure that publications meet industry standards. If you can't demonstrate those skills through a well-written cover letter, you likely won't get the job.
Lab Technician Cover Letter Examples & Writing Tips
Esl teacher cover letter examples & writing tips, you may also be interested in..., literacy teacher cover letter examples & writing tips, restaurant waitress cover letter examples & writing tips, luxury real estate agent cover letter examples & writing tips, automotive service advisor cover letter examples & writing tips.

Choose Your Test
Sat / act prep online guides and tips, cover letter sample: applying for editorial assistant job.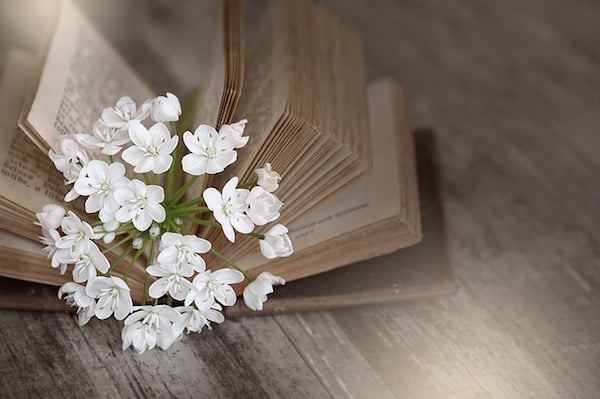 Not everyone applying for a job has years of professional experience behind them. This next sample cover letter's geared toward an entry-level position in the publishing industry.
The applicant has had a relevant internship, plus a summer job at her local bookstore. In lieu of more extensive experience, she makes sure her enthusiasm for the position and company shines through.
Read on to see how the writer shows her passion for publishing, and then check out the analysis below of what this cover letter does well.
Cover Letter Sample: Editorial Assistant
Mary Entel 1111 E. 15th St. New York, NY 11230
May 1, 2016
Rita Bookman Editor-in-Chief Cooper Books Publishing House 74 Reading Street New York, New York 10020
Dear Ms. Bookman,
I was pleased to find your posting for an Editorial Assistant with Coffeehouse Books on MediaBistro.com. As an English literature major with a passion for the written word, I am committed to working in the publishing industry following graduation. I'm especially excited about your publishing company because you represent two of my favorite authors, Tim Smith and Anne Lee. I'm confident that I have the skills and experiences to add substantial contributions to Coffeehouse Books.
Last fall, I gained practical experience in the publishing industry as an intern at Dharma Publishing House. I collaborated with members of the editorial staff on projects that included reading and reporting on manuscript submissions, editing promotional materials, and completing fact checks. In particular, I edited three social science works to publication-ready state using Chicago Manual of Style guidelines. My knowledge of grammar and style would allow me to step right into editorial work as an Editorial Assistant with your company.
Beyond my editorial experience, I would also bring a rich knowledge of literature. I studied English at NYU, maintaining a 3.8 GPA, and worked at my local bookstore during the summers. At the bookstore, I helped customers discover contemporary works - The Orphan Master's Son and Swamplandia are two favorites - and organized events for speakers and book signings. Between my studies and work, I immersed myself in the world of fiction and nonfiction. My passion for reading underlies my commitment to this work, and I have the organizational and communication skills, along with the attention to detail, to excel in every aspect of the Editorial Assistant role.
My life has been shaped by the written word, and I would be thrilled to contribute to Coffeehouse Books in the role of Editorial Assistant. I would welcome the opportunity to interview and can be reached anytime at (555) 555-5555 or [email protected].
Thank you very much for your consideration.
Mary Entel
Mary Entel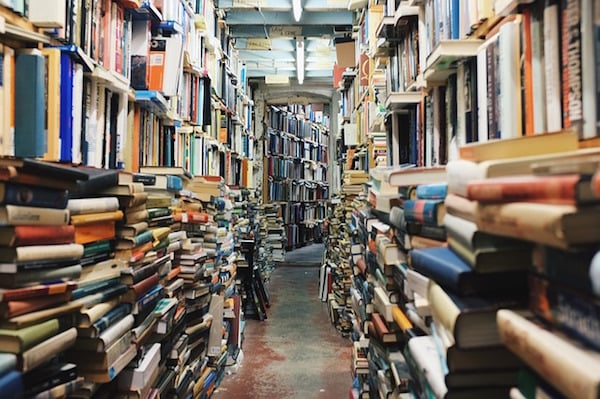 While Mary hasn't worked in publishing before, she's spent a lot of time around books working in her local bookstore.
Editorial Assistant Cover Letter: The Breakdown
In her cover letter for the position of Editorial Assistant , Mary expresses her enthusiasm for the position. She shows that she has the skills - editorial, organization, communication - to do well in the role, and infuses her entire letter with a sense of excitement about working in the publishing industry.
In her introduction, Mary shows that she has some familiary with Coffeehouse Books , stating that the company represents two of her favorite authors. She describes her experiences as an editorial intern, as well as her knowledge of literature as an English major and summer employee of her local bookstore.
Mary ends by restating her excitement about the position with Coffeehouse Books. After reading her letter, hopefully Editor-in-Chief Rita Bookman will be happy to engage with Mary in conversation about the Editorial Assistant position.
In addition to the content of Mary's letter, let's take a closer look at its overall presentation.
A Note on Format
As you can see in the letter above, Mary formats her cover letter in a traditional way. She includes her name and address at the top, followed by the date and name and information of the hiring manager.
This is a great approach if you're sending your cover letter by hard copy or as a Word attachment. For a lot of jobs, though, it's fine or even preferred to send your cover letter right in the body of an email. Still other jobs use their own application portal and want you to paste your information into a text box.
In the latter two cases (body of the email and text box), it's usually fine to leave out all these headers. You can just start right in by addressing the hiring manager. Make sure you understand how to send your application materials and format your cover letter accordingly!
What's Next?
On to the next cover letter! Check out this cover letter sample for the position of Assistant Restaurant Manager .
Care to read more samples? Head over to our full cover letter guide with six sample letters and tips for how to write a great one .
Are you writing your own cover letter for a job application? Check out our great cover template to help you through the writing process, step by step .
Rebecca graduated with her Master's in Adolescent Counseling from the Harvard Graduate School of Education. She has years of teaching and college counseling experience and is passionate about helping students achieve their goals and improve their well-being. She graduated magna cum laude from Tufts University and scored in the 99th percentile on the SAT.
Student and Parent Forum
Our new student and parent forum, at ExpertHub.PrepScholar.com , allow you to interact with your peers and the PrepScholar staff. See how other students and parents are navigating high school, college, and the college admissions process. Ask questions; get answers.
Ask a Question Below
Have any questions about this article or other topics? Ask below and we'll reply!
Improve With Our Famous Guides
The 5 Strategies You Must Be Using to Improve 160+ SAT Points
How to Get a Perfect 1600, by a Perfect Scorer
Series: How to Get 800 on Each SAT Section:
Score 800 on SAT Math
Score 800 on SAT Reading
Score 800 on SAT Writing
Series: How to Get to 600 on Each SAT Section:
Score 600 on SAT Math
Score 600 on SAT Reading
Score 600 on SAT Writing
Free Complete Official SAT Practice Tests
What SAT Target Score Should You Be Aiming For?
15 Strategies to Improve Your SAT Essay
The 5 Strategies You Must Be Using to Improve 4+ ACT Points
How to Get a Perfect 36 ACT, by a Perfect Scorer
Series: How to Get 36 on Each ACT Section:
36 on ACT English
36 on ACT Math
36 on ACT Reading
36 on ACT Science
Series: How to Get to 24 on Each ACT Section:
24 on ACT English
24 on ACT Math
24 on ACT Reading
24 on ACT Science
What ACT target score should you be aiming for?
ACT Vocabulary You Must Know
ACT Writing: 15 Tips to Raise Your Essay Score
How to Get Into Harvard and the Ivy League
How to Get a Perfect 4.0 GPA
How to Write an Amazing College Essay
What Exactly Are Colleges Looking For?
Is the ACT easier than the SAT? A Comprehensive Guide
Should you retake your SAT or ACT?
When should you take the SAT or ACT?
Stay Informed
Get the latest articles and test prep tips!
Looking for Graduate School Test Prep?
Check out our top-rated graduate blogs here:
GRE Online Prep Blog
GMAT Online Prep Blog
TOEFL Online Prep Blog
Holly R. "I am absolutely overjoyed and cannot thank you enough for helping me!"
Editorial Assistant Cover Letter Examples
A great editorial assistant cover letter can help you stand out from the competition when applying for a job. Be sure to tailor your letter to the specific requirements listed in the job description, and highlight your most relevant or exceptional qualifications. The following editorial assistant cover letter example can give you some ideas on how to write your own letter.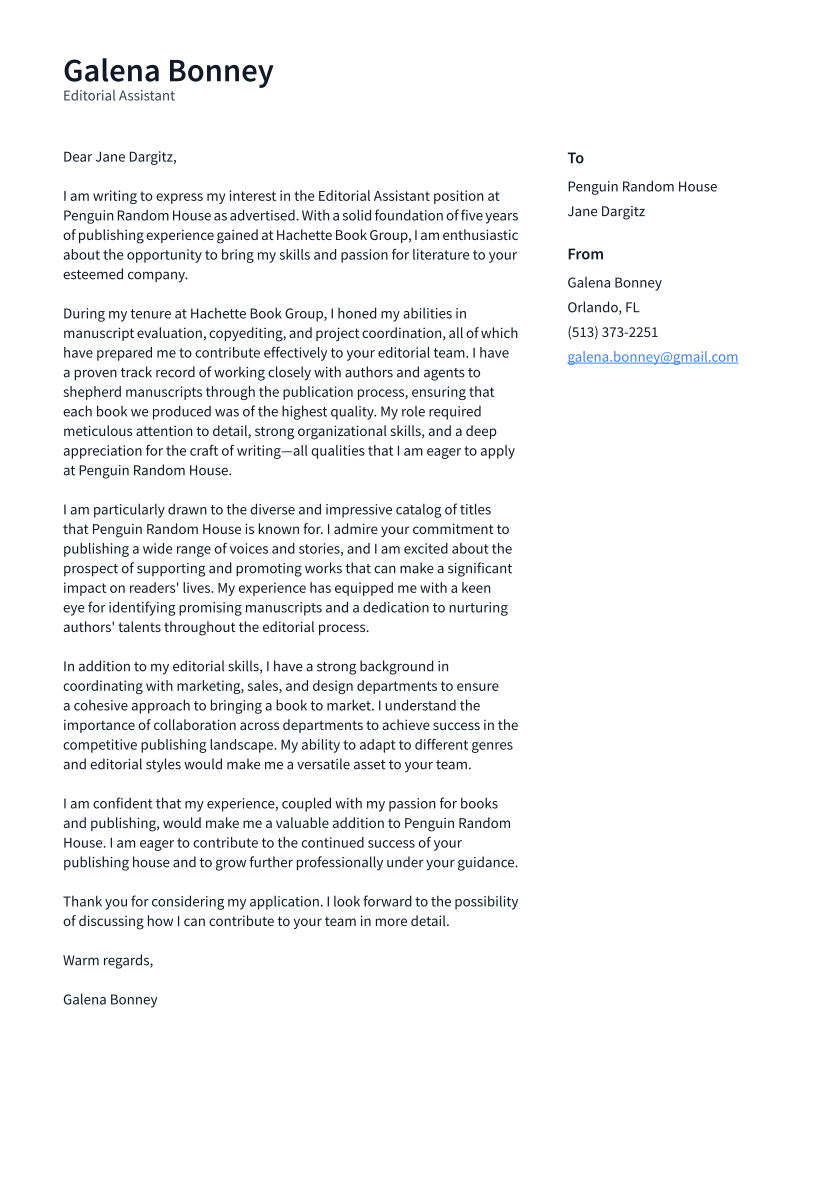 Cover Letter Example
Donasia Keeffe
(269) 921-8457
August 12, 2022
Dear Hiring Manager,
I am writing to apply for the position of Editorial Assistant at HarperCollins. I am a recent graduate of XYZ University with a degree in English Literature and a strong interest in publishing. I am extremely organized, detail-oriented, and have excellent written and verbal communication skills. I am confident that I would be a valuable asset to your team.
In my role as Editorial Assistant at Houghton Mifflin Harcourt, I have had the opportunity to work on a variety of publishing projects. I have gained experience in copyediting, proofreading, and fact checking; I have also assisted with research tasks and project coordination. My responsibilities have included maintaining editorial schedules, communicating with authors and editors, and ensuring that deadlines are met. Through my work at HMH, I have developed strong attention to detail and organizational skills which has helped me contribute to the success of our team.
As an Editorial Assistant, I bring a lot to the table. My writing skills are top-notch and my attention to detail is impeccable. I'm extremely organized and efficient, which comes in handy when managing deadlines and multiple projects at once. I have a keen eye for grammar and style, making me an excellent copy editor. And last but not least, I'm a great team player who's always willing to lend a helping hand (or proofread that tricky document).
Thank you for considering me for the position of Editorial Assistant at HarperCollins. I am excited about the opportunity to work with such a prestigious company and contribute to your publishing success. I believe my skills and experience will be an asset to your team, and I look forward to putting them to work in this role. Thank you again for your time and consideration, and I eagerly await hearing from you soon.
Related Cover Letter Examples