Search Search Please fill out this field.
Career Planning
Finding a Job
Cover Letters
How To Format a Cover Letter (With Examples)
Cover Letter Format Guidelines
How To Format a Cover Letter
What To Include in Each Section
Formatting Tips for Cover Letters
Cover Letter Template
When you are applying for a job, how you format your cover letter is important because the letter is one of the first impressions you'll make on an employer. In fact, how you format your letter is almost as important as what you write in it.
A cover letter that is formatted incorrectly, or is difficult to read, can quickly eliminate you from the pool of candidates, so it's important to pay just as much attention to the formatting of your letter as to its content.
Here's information on cover letter formatting guidelines including setting page margins, choosing a font style and size, paragraph and section spacing, and more tips on how to format cover letters for employment.
Formatting includes factors such as page margins , font type and size , line, paragraph and section spacing, and document type. For example, a letter without the correct spacing between paragraphs, or with too much text on a page, is going to look cluttered, or a letter saved as a file type that is not meant for a text document (such as a .jpg or a .png) may prevent the reader from opening and viewing it.
Adhering to typical standards in formatting is especially important considering that communication skills are important in nearly every field, and failing to compose a readable cover letter will certainly not inspire confidence in your abilities.
On the other hand, a cover letter that is saved correctly and uses sufficient white space , a simple, reasonably sized font, and an appropriate salutation and closing will make a positive impression on your potential employers.
How To Format a Cover Letter
The easiest way to format a letter is to write the letter first, then format it. Once you have all the content ( contact information , why you are applying and qualified, signature, etc.) on the page, you can then easily adjust the margins, font, and alignment. Here's an overview of each section.  
Contact Section : How you include your contact information will vary based on how you are sending your cover letter. If you are uploading or mailing a letter, put the information at the top of the page.
With an email cover letter, your contact information should be below your signature.
Employer Address : How you address the cover letter will depend on how much information you have about the employer.
Salutation : A salutation is the greeting you include at the beginning of a cover letter. Here's how to write a salutation, including what to use if you don't have the name of a contact person to list.
Body : The body of a cover letter includes the sections where you explain why you are interested in and qualified for the job for which you are applying. Here's what to include in each section or your letter.
Paragraphs and Bulleted Lists : A more traditional cover letter contains written paragraphs describing your qualifications.
Closing : When you're writing a cover letter or sending an email message to apply for a job it's important to close your cover letter in a professional manner. Here's how to close your letter with class.
Here are details on what to include in each section of your cover letter.
Cover Letter Format Example
Your Contact Information Name Address City, State Zip Code Phone Number Email Address
Employer Contact Information (if you have it) Name Title Company Address City, State Zip Code
Cover Letter Contact Section Examples
Salutation Dear Mr./Ms. Last Name,
Cover Letter Greeting Examples : Note: If you do not have a contact name, you can skip the salutation entirely. Or, you can use Dear Hiring Manager, To Whom It May Concern , or one of the other examples listed in the link. Ideally, you will be able to address your cover letter to a specific person. Doing research can help you figure out who is the most appropriate person to receive the letter. Note: If you do not know the gender of your contact, you can write out the person's full name, e.g., "Dear Cory Smith"or "Dear Jordan Parish."
Body of Cover Letter The body of your cover letter lets the employer know what position you are applying for, why the employer should select you for an interview, and how you will follow-up. Organize the body of your cover letter into the following paragraphs:
First Paragraph The first paragraph of your letter should include information on why you are writing. Mention the position you are applying for and where you found the job listing. Include the name of a mutual contact, if you have one.
Middle Paragraph(s) The next section of your cover letter should describe what you have to offer the employer. Mention specifically how your qualifications match the job you are applying for. Think of this section of the cover letter as where you're making a pitch for your fit as an employee and show what makes you a great candidate. Make the connection between your qualifications and the job requirements clear . Use this section to interpret your resume—don't repeat from it verbatim.
Final Paragraph Conclude your cover letter by thanking the employer for considering you for the position. Include information on how you will follow-up. Optionally, you can briefly restate why you would be a good fit for the position.
Complimentary Close Respectfully yours,
Handwritten Signature (for a hard copy letter)
Typed Signature
Formatting Tips for Cover Letters
Here are some formatting tips to keep in mind when you are writing your letter:
Font choices: The details count when it comes to cover letters, so choose a professional font in a 10 or 12 point size. This is no time to break out emoticons or emojis.
Email versus hard copy letters: The sample letter below is formatted for a printed out hard copy. If you are emailing your cover letter, you'll need to pay particular attention to the subject line of your email. See more tips for formatting your email cover letter .
Letter Spacing: Your letter should be single-spaced. Include a space between every paragraph, and in general, a space between each section of the letter. (That is, there should be a space between the address and the date, and then again between the date and the salutation.)
Email Spacing: In an email cover letter, where many sections are left off, you will want to include a space between the salutation and between each paragraph, and another space before your complimentary close.
Proofreading: Remember that note about details counting in cover letters? Make sure to avoid errors by carefully proofreading your letter. Here are guidelines for proofreading your cover letter.
Use your word processor's spell check to catch common errors, and then consider reading your letter aloud—or having a friend review it—to catch additional errors.
Download the cover letter template (compatible with Google Docs or Word Online) or read the example below.
@ The Balance 2020
Cover Letter Sample (Text Version)
Molly Smith 21 Spring Street Anycity, NY 12000 555-122-3333 msmith@email.com 
December 11, 2020
John Brown Sales Manager Acme Corp. 321 Main Street Anycity, NY 12000
Dear Mr. Brown,
I wish to apply for the sales position advertised on Monster.com. Terry Johnson suggested that I contact you directly, as we have worked together, and he felt that I would be a good fit with your team.
For the past two years I have been working in sales for Goodman & Co.. I have consistently exceeded my targets and I was recognized last quarter for outstanding service. As an avid cyclist and user of many of your products, I'm aware that Acme Corp. is a company with tremendous potential. I am confident that my experience, communication skills, and ability to convey product benefits effectively would enable me to excel in the sales role.
I would be delighted to discuss with you how I might be an asset to the Acme Corp. sales team. Thank you for your consideration; I look forward to hearing from you.
Respectfully yours,
Signature (hard copy letter)
Molly Smith
CareerOneStop. " How Do I Write a Cover Letter ?" Accessed Dec. 11, 2020.
By clicking "Accept All Cookies", you agree to the storing of cookies on your device to enhance site navigation, analyze site usage, and assist in our marketing efforts.
6 Tips for Formatting a Cover Letter

Your cover letter needs to grab the recipient's attention and make an impact. It's about showcasing your skills and standing out from other applicants.
Details matter, so it's important to get the formatting right. A cover letter format is similar to a one-page business letter format. It should have one-inch margins on all sides, size 10–12 font in Times New Roman or Calibri, and 1.15 line spacing.
Once the formatting is squared away, your job is to make sure your cover letter is concise, relevant, and easy to read. Whether you're a seasoned professional or just starting out, this comprehensive guide will help you stand out in today's competitive job market.
Give your writing extra polish Grammarly helps you communicate confidently Write with Grammarly
What is a cover letter format?
A cover letter format serves as a structure that organizes the information within a cover letter. Cover letters, like standard one-page business letters, include:
A salutation
An opening paragraph
Body paragraphs
Cover letter outline
Follow this outline to write a cover letter that is concise and professional.
Cover letter headers should include the following details:
The date you wrote the letter
Your contact information: name, phone number, and email address
The recipient's contact information: name, company, and company address
Salutation and introduction
In your salutation, formally address the hiring manager by name.
Dear Ms. Lahiri,
When you don't know the hiring manager's name, try to narrow it down by team.
Dear Communications Team,
As a last resort you can use the generic "hiring manager" title.
Then, in a sentence or two, open your cover letter by explaining why the position appeals to you. In three sentences or less, highlight your most relevant experience based on the job description to show why you're a good fit and compel hiring managers to keep reading. You'll go into more detail in the next section.
The body of your cover letter should be two to four short paragraphs. This is where you describe relevant, quantifiable accomplishments and skills that fit the job description. Be specific about what makes you a good fit for that specific position and company.
In a few sentences, wrap up your cover letter with a conclusion and a call to action. The conclusion may expand on your interest in the company and why you want to work there. Then, thank the hiring manager for their time and consideration.
The following are examples of effective cover calls to action:
I would appreciate the opportunity to discuss my qualifications further. I look forward to learning more about the position and your team.
I welcome the chance to contribute my skills and work ethic to [company name]. I look forward to discussing how my background aligns with your needs. Thank you for considering my application.
I am excited to learn more about the position and [company name], and I look forward to hearing from you.
At the end of your cover letter , sign off professionally and sign your name. Any of the following work as sign-offs:
6 tips for formatting a professional cover letter
Now that you've written your cover letter , clean it up with these formatting tips.
1 Font style and size
Use a clean font style, such as Arial, Calibri, or Times New Roman. The cover letter font size should be 10 to 12 point for the body text. Use a slightly larger font size, like 14 or 16 point, for the header.
One inch on all sides is standard for cover letter margins. This provides a clear and consistent border around the content. If you do need to alter this standard, do not use a margin narrower than 0.75 inch or wider than 1.25 inches.
Use single-spacing or 1.15 line spacing for the body of the cover letter. Align the text to the left-hand side and maintain a consistent margin. Insert a blank line between paragraphs to create visual separation and make the content easier to read.
4 File format
The recommended file format for a cover letter is PDF (portable document format). Saving your cover letter as a PDF ensures that the formatting and layout remain consistent across different devices and operating systems. It also prevents the content from being easily edited or altered by the recipient.
5 File name
Your cover letter file should begin with your first and last name, include the words "cover letter," and specify the job title or company name. Separate words within the file name using underscores (_) or hyphens (-) instead of spaces to prevent any issues with file compatibility.
A cover letter should be a concise and focused one-page document. Around 250 to 400 words should cover the necessary information—and keep the reader's attention without overwhelming them with excessive details.
Cover letter format example
Jeremy Bleau
617-555-4938
June 27, 2024
Nitesh Sharma MediGlobal 123 Main Street Redwood City, CA 94063
Dear Nitesh,
I'm writing to express my interest in the position of Senior Product Manager at MediGlobal. I have a deep understanding of digital product ecosystems and a passion for data-driven solutions in the healthcare industry. I'm excited to discuss how I can contribute to the ongoing growth and success of your organization.
I have more than five years of experience in marketing and digital product management, including three-plus years specifically in the medical device and biotech sector. Additionally, I have a proven track record of driving strategic global marketing initiatives, with a success rate of 85% in increasing B2B brand awareness via email marketing and search, resulting in a 21% boost in annual revenue. My expertise lies in developing and implementing shared analytics strategies that align with company objectives and enhance overall reach.
Beyond my strategic marketing skills, I bring a deep passion for data and analytics, recognizing their crucial role in informing decision-making and driving business outcomes. I'm adept at leveraging data, capturing analytics, and ensuring interoperability between digital assets and services. Throughout my career, I have established strong relationships with key opinion leaders and collaborated closely with R&D, IT, and cross-functional partners to drive digital asset development. My entrepreneurial mindset, coupled with my strategic thinking and execution abilities, enables me to identify unmet needs and implement optimal solutions.
I am excited about the opportunity to contribute to the growth of MediGlobal and its digital care team applications and welcome the opportunity to discuss in more detail how my skills and expertise align with the goals and requirements of the Senior Product Manager role. Thank you for considering my application. I look forward to the possibility of contributing to the success of MediGlobal.
Cover letter format FAQs
What is the purpose of formatting a cover letter.
Formatting a cover letter is important because it helps you present yourself professionally and makes your letter easier to read for the person reviewing it.
What are the key components of a cover letter?
The key components of a cover letter are:
An introduction
A conclusion
What are 6 tips for formatting a cover letter?
Use a simple font like Times New Roman or Arial in 10 to 12 point.
Set margins to one inch on all sides.
Use 1.15 line spacing throughout and insert a blank line between each paragraph.
Format your cover letter as a PDF.
Name your cover letter file with your first name, last name, the words "cover letter," and the job title or company name.
Keep your letter within 250 to 400 words and less than one page.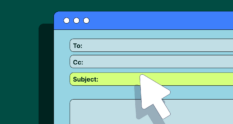 How to Write a Cover Letter in 2023 + Examples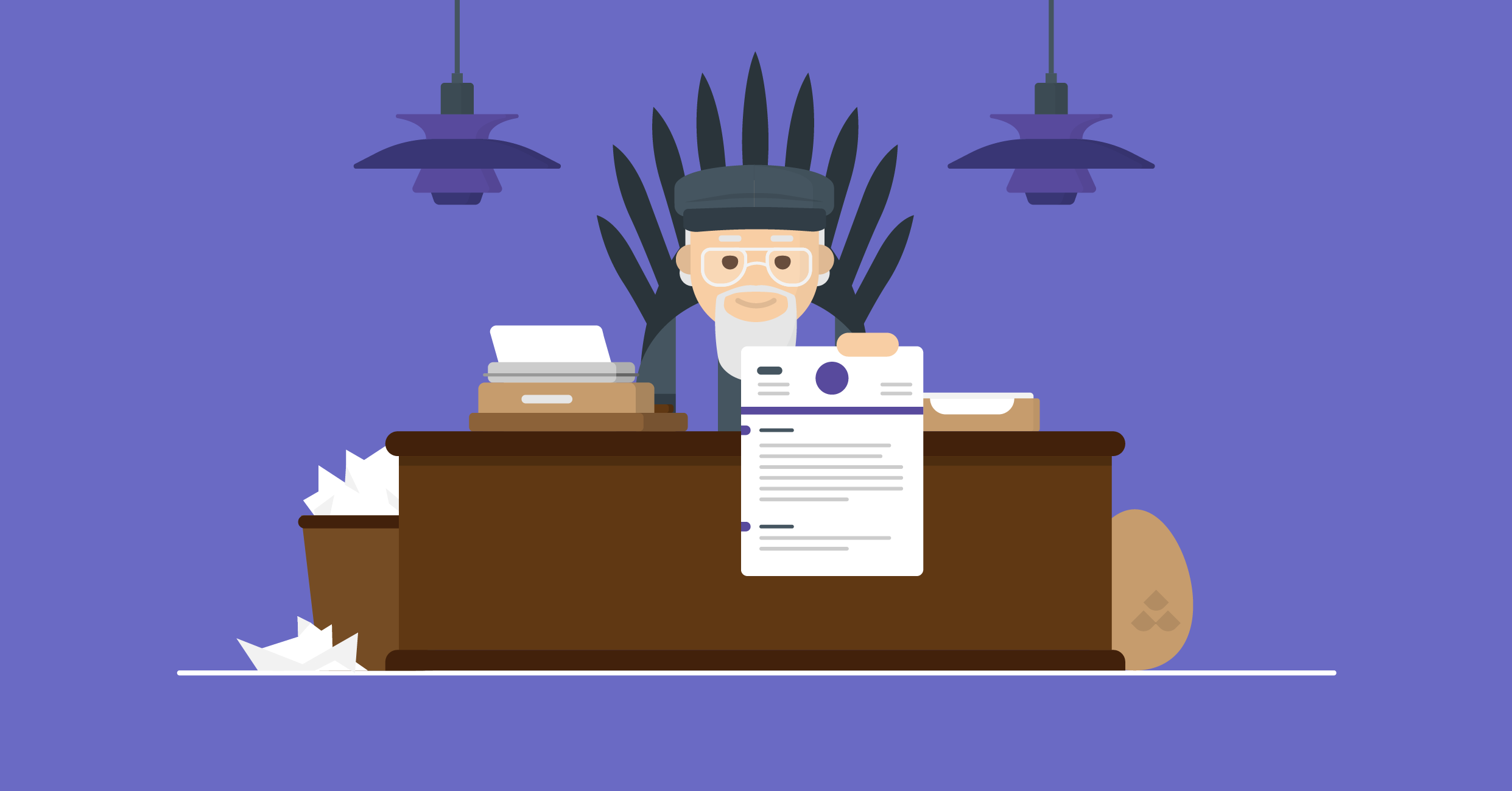 After weeks of heavy job search, you're almost there!
You've perfected your resume. 
You've short-listed the coolest jobs you want to apply for.
You've even had a friend train you for every single interview question out there.
But then, before you can send your application and call it a day, you remember that the job ad requires a cover letter.
Now you're stuck wondering how to write a cover letter ...
Don't panic! We've got you covered. Writing a cover letter is a lot simpler than you might think. 
In this guide, we're going to teach you how to write a cover letter that gets you the job you deserve.
What's a cover letter & why it's important for your job search
How to write a convincing cover letter that gets you the job (step-by-step!)
How to perfect your cover letter with the Novoresume free checklist
What excellent cover letter examples look like
New to cover letter writing? Give our resumes 101 video a watch before diving into the article!
So, let's get started with the basics!
What is a Cover Letter? (and Why It's Important)
A cover letter is a one-page document that you submit as part of your job application (alongside your CV or Resume). 
Its purpose is to introduce you and briefly summarize your professional background. On average, your cover letter should be from 250 to 400 words long .
A good cover letter can spark the HR manager's interest and get them to read your resume. 
A bad cover letter, on the other hand, might mean that your application is going directly to the paper shredder. So, to make sure this doesn't happen, it's essential to know how to write a convincing cover letter.
How does a good cover letter look, you might ask. Well, here's an example:
Keep in mind, though, that a cover letter is a supplement to your resume, not a replacement. Meaning, you don't just repeat whatever is mentioned in your resume.
If you're writing a cover letter for the first time, writing all this might seem pretty tough. After all, you're probably not a professional writer.
The thing is, though, you don't need to be creative, or even any good at writing. All you have to do is follow a tried-and-tested format:
Header - Input contact information
Greeting the hiring manager
Opening paragraph - Grab the reader's attention with 2-3 of your top achievements
Second paragraph - Explain why you're the perfect candidate for the job
Third paragraph - Explain why you're a good match for the company
Formal closing
Or, here's what this looks like in practice: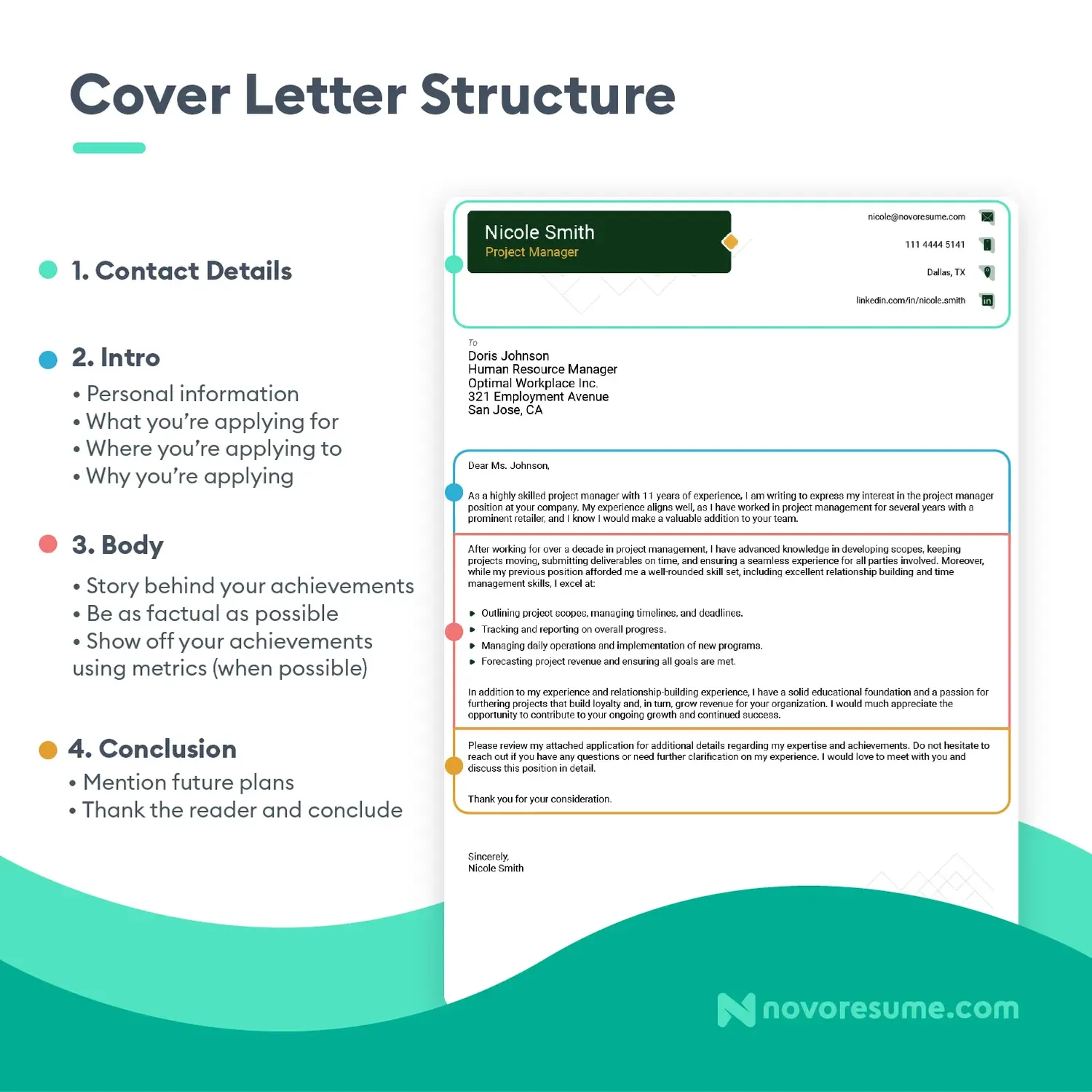 How to Write the Perfect Cover Letter (And Get Hired!)
Now that we've got the basics out of the way, we're going to guide you through the process of writing a cover letter step by step. 
Step #1 - Pick the Right Cover Letter Template
A good cover letter is all about leaving the right first impression.
So, what's a better way to leave a good impression than a well-formatted, visual template?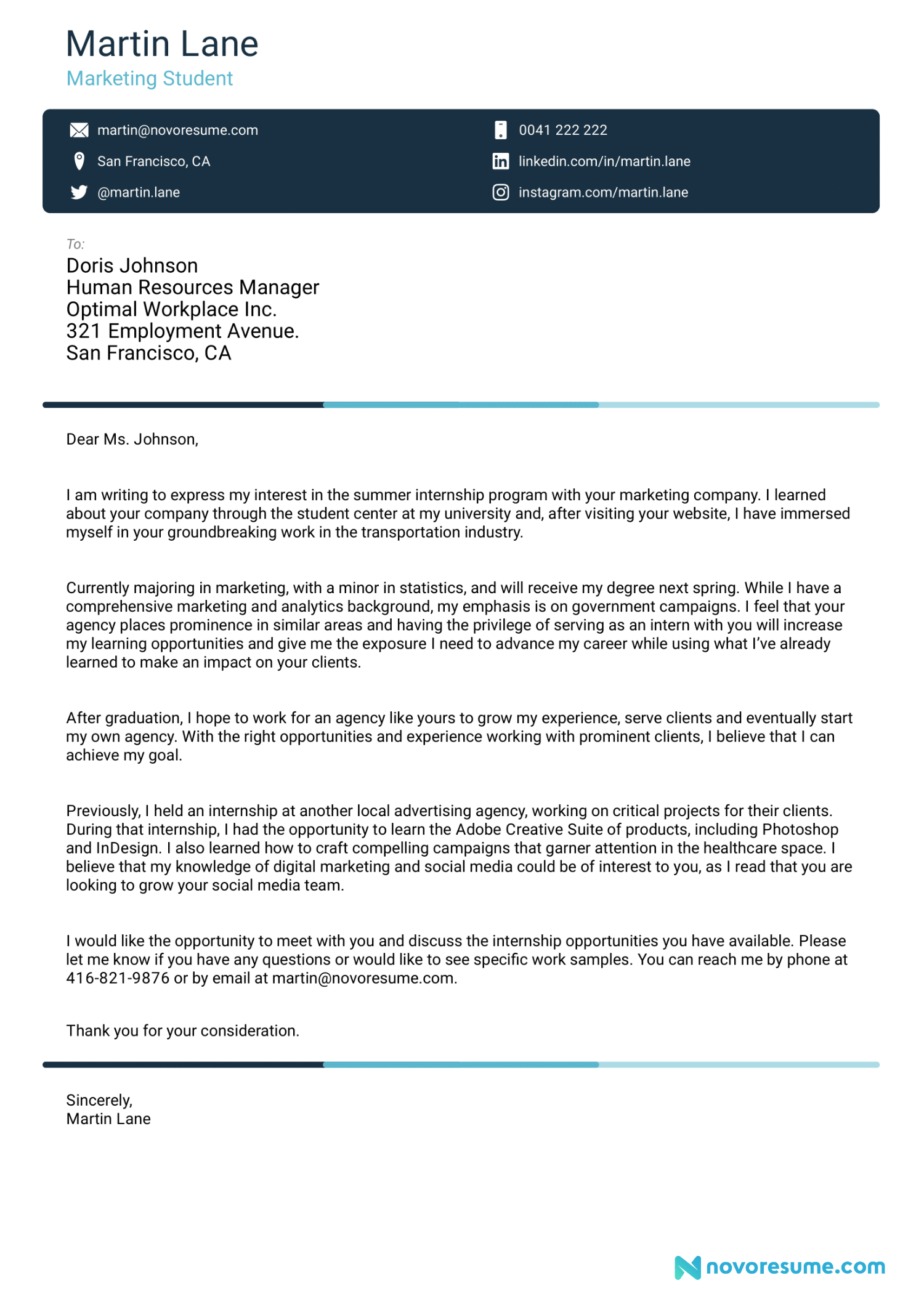 You can simply pick one of our hand-picked cover letter templates , and you'll be all set in a jiffy!
As a bonus, our AI will even give you suggestions on how to improve your cover letter on the go.
Step #2 - Start the Cover Letter with a Header
As with a resume, it's important to start your cover letter with a Contact Information section:
Here, you want to include all essential information, including:
Phone Number
Name of the hiring manager / their professional title
Name of the company you're applying to
In certain cases, you might also consider adding:
Social Media Profiles - Any type of profile that's relevant to your field. Social Profiles on websites like LinkedIn, GitHub (for developers), Medium (for writers), etc.
Personal Website - If you have a personal website that somehow adds value to your application, you can mention it. Let's say you're a professional writer. In that case, you'd want to link to your blog.
And here's what you shouldn't mention in your header:
Your Full Address 
Unprofessional Email - Make sure your email is presentable. It's pretty hard for a hiring manager to take you seriously if your email address is "[email protected]." Whenever applying for jobs, stick to the "[first name] + [last name] @ email provider.com" format.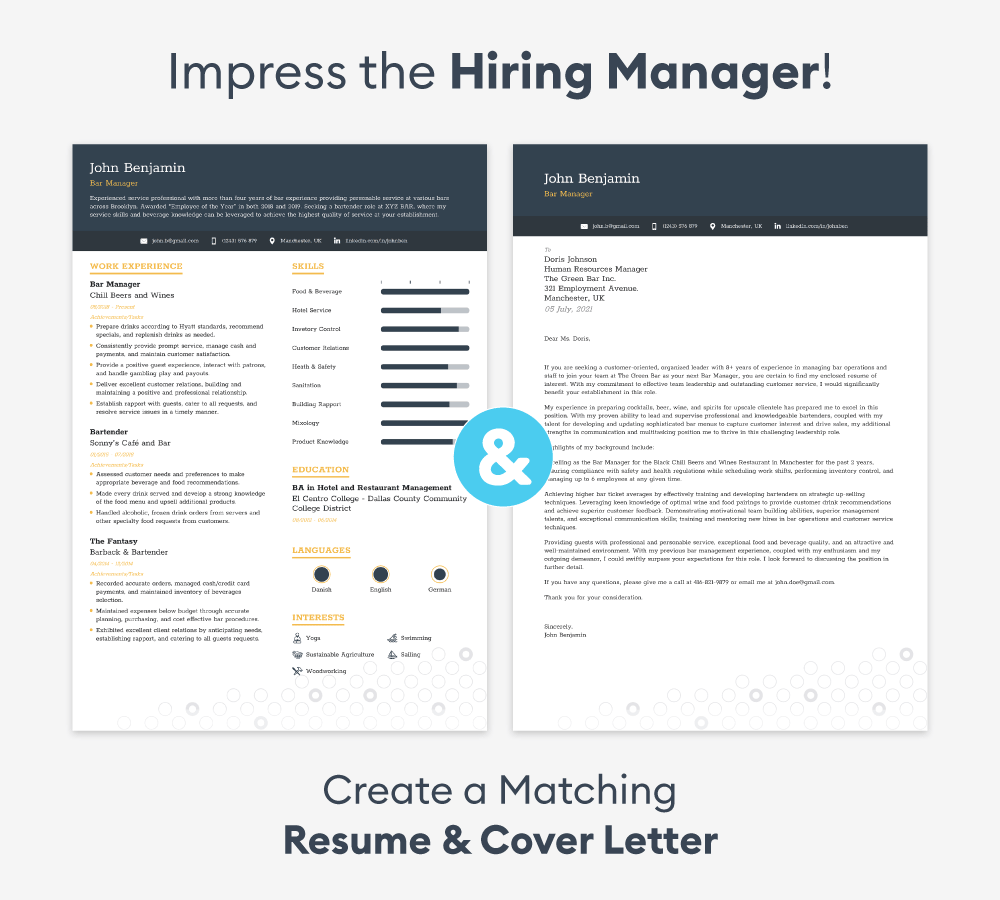 Step #3 - Greet the Hiring Manager
Once you've properly listed your contact information, you need to start writing the cover letter contents.
The first thing to do here is to address the cover letter to the hiring manager .
That's right, the hiring manager! Not the overly popular "Dear Sir or Madam." You want to show your future boss that you did your research and are really passionate about working with their team.
No one wants to hire a job seeker who just spams 20+ companies and hopes to get hired in any of them.
So, how do you find out who's the hiring manager? There are several ways to do this. 
The simplest option is to look up the head of the relevant department on LinkedIn. Let's say you're applying for the position of a Communication Specialist at Novoresume. The hiring manager is probably Head of Communications or Chief Communications Office.
So, you do a quick lookup on LinkedIn:

And voila! You have your hiring manager.
Or let's say you're applying for the position of a server. In that case, you'd be looking for the "restaurant manager."
If this doesn't work, you can also check out the "Team" page on the company website; there's a good chance you'll at least find the right person there.
Here are several other greetings you could use:
Dear [Department] Hiring Manager
Dear Hiring Manager
To whom it may concern
Dear [Department] Team
Step #4 - Write an Attention-Grabbing Introduction
First impressions matter, especially when it comes to your job search.
Recruiters get hundreds, sometimes even thousands, of applications. Chances are, they're not going to be reading every single cover letter end-to-end.
So, it's essential to catch their attention from the very first paragraph .
The #1 problem we see with most cover letter opening paragraphs is that they're usually extremely generic. Most of them look something like this..
Hey, my name is Jonathan and I'd like to work as a Sales Manager at XYZ Inc. I've worked as a sales manager at MadeUpCompany Inc. for 5+ years, so I believe that I'd be a good fit for the position.
See the issue here? This opening paragraph doesn't say pretty much anything except the fact that you've worked the job before.
Do you know who else has similar work experience? All the other applicants you're competing with.
Instead, you want to start off with 2-3 of your top achievements to really grab the reader's attention. Preferably, the achievements should be as relevant as possible to the position.
So now, let's make our previous example shine:
My name's Michael and I'd like to help XYZ Inc. hit and exceed their sales goals as a Sales Manager. I've worked with Company X, a fin-tech company, for 3+ years. As a Sales Representative, I generated an average of $30,000+ in sales per month (beating the KPIs by around 40%). I believe that my previous industry experience, as well as excellence in sales, makes me the right candidate for the job.
See the difference between the two examples? If you were the hiring manager, which sales manager would you hire, Jonathan or Michael?
Now that we've covered the introduction, let's talk about the body of your cover letter. This part is split into two paragraphs: the first is for explaining why you're the perfect person for the job, and the latter is for proving that you're a good fit for the company.
So, let's get started...
Step #5 - Explain why you're the perfect person for the job
This is where you show off your professional skills and convince the HR manager that you're a better fit for the job than all the other applicants.
But first things first - before you even write anything, you need to learn what the most important requirements for the role are. So, open up the job ad and identify which of the responsibilities are the most critical.
For the sake of the example, let's say you're applying for the position of a Facebook Advertiser. You scan the job ad and see that the top requirements are:
Experience managing a Facebook ad budget of $10,000+ / month
Some skills in advertising on other platforms (Google Search + Twitter)
Excellent copywriting skills
Now, in this section, you need to discuss how you fulfill these requirements. So, here's how that would look for our example:
In my previous role as a Facebook Marketing Expert at XYZ Inc. I handled customer acquisition through ads, managing a monthly Facebook ad budget of $20,000+ . As the sole digital marketer at the company, I managed the ad creation & management process end-to-end. Meaning, I created the ad copy , images, picked the targeting, ran optimization trials, and so on.
Other than Facebook advertising, I've also delved into other online PPC channels, including:
Are you a student applying for your first internship? You probably don't have a lot of work experience to show off in this section. Learn how to write an internship cover letter here.
Step #6 - Explain why you're a good fit for the company
Once you've written the last paragraph, you might be thinking - I'm a shoo-in for the job! What else do I need to write? I'll just wrap up the cover letter and hit that sweet SEND button.
Well, no. You're not quite there yet.
The HR manager doesn't only look at whether you'll be good at the job or not. They're looking for someone that's also a good fit for the company culture.
After all, employees that don't fit in are bound to quit, sooner or later. This ends up costing the company a ton of money, up to 50% of the employee's annual salary . 
Meaning, you also need to convince the HR manager that you're really passionate about working with them.
How do you do this? Well, as a start, you want to do some research about the company. You want to know things like:
What's the company's business model?
What's the company product or service? Have you used it?
What's the culture like? Will someone micro-manage your work, or will you have autonomy on how you get things done?
So, get to Googling. Chances are, you'll find all the information you need either on the company website or somewhere around the web.
Then, you need to figure out what you like about the company and turn that into text.
Let's say, for example, you're passionate about their product and you like the culture of innovation / independent work in the organization.
You'd write something like:
I've personally used the XYZ Smartphone, and I believe that it's the most innovative tech I've used in years. The features such as Made-Up-Feature #1 and Made-Up-Feature #2 were real game changers for the device. 
I really admire how Company XYZ thrives for excellence for all its product lines, creating market-leading tech. As someone that thrives in a self-driven environment, I truly believe that I and Company XYZ will be a great match.
What you don't want to do here is be super generic for the sake of having something to write. Most job seekers tend to mess this one up. Let's take a look at a very common example we tend to see (way too often):
I'd love to work for Company XYZ because of its culture of innovation. I believe that since I'm super creative, I'd be a good fit for the company. The company values of integrity and transparency really vibe with me.
See what's wrong here? The example doesn't really say anything about the company. "Culture of Innovation" is something most companies claim to have. 
The same goes for "values of integrity and transparency" - the writer just googled what the values for the organization are, and said that they like them.
Any hiring manager that reads this will see through the fluff.
So, make sure to do a lot of research and come up with good reasons why you're applying.
Step #7 - Wrap up with a call to action
Finally, it's time to finish up your cover letter and write the conclusion.
In the final paragraph, you want to:
Wrap up any points you couldn't in the previous paragraphs. Do you have anything left to say? Any other information that could help the hiring manager make their decision? Mention it here.
Thank the hiring manager for their time. It never hurts to be courteous, as long as you don't come off as too needy.
Finish the cover letter with a call to action. The very last sentence in your cover letter should be a call to action. You should ask the hiring manager to take some sort of action.
And now, let's turn this into a practical example:
So to wrap it all up, thanks for looking into my application. I hope I can help Company X make the most out of their Facebook marketing initiatives. I'd love to further discuss how my previous success at XYZ Inc. can help you achieve your facebook marketing goals.
Step #8 - Use the right formal closing
Once you're done with the final paragraph, all you have to do is write down a formal "goodbye" and you're good to go.
Feel free to use one of the most popular conclusions to a cover letter:
Best Regards,
Kind Regards,
And we're finally done! Before sending off the cover letter, make sure to proofread it with software like Grammarly, or maybe even get a friend to review it for you.
Does your cover letter heading include all essential information?
Professional email
Relevant Social Media Profiles
Do you address the right person? I.e. hiring manager in the company / your future direct supervisor
Does your introductory paragraph grab the reader's attention?
Did you mention 2-3 of your top achievements?
Did you use numbers and facts to back up your experience?
Do you successfully convey that you're the right pro for the job?
Did you identify the core requirements?
Did you successfully convey how your experiences help you fit the requirements perfectly?
Do you convince the hiring manager that you're passionate about the company you're applying to?
Did you identify the top 3 things that you like about the company?
Did you avoid generic reasons for explaining your interest in the company?
Did you finalize the conclusion with a call to action?
Did you use the right formal closure for the cover letter?
5+ Cover Letter Examples
Need some inspiration? Read on to learn about some of the best cover letter examples we've seen (for different fields).
College Student Cover Letter Example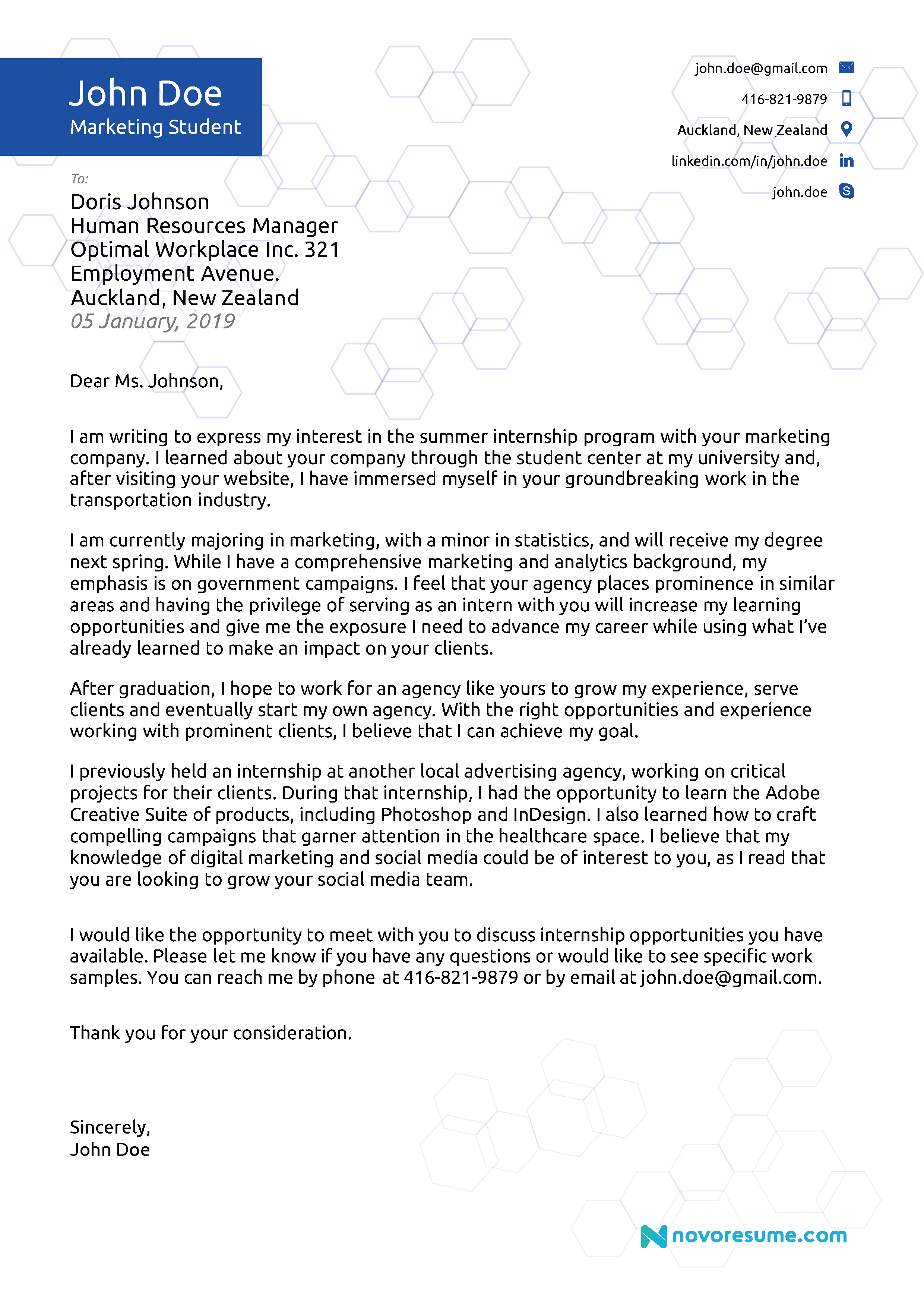 Middle Management Cover Letter Example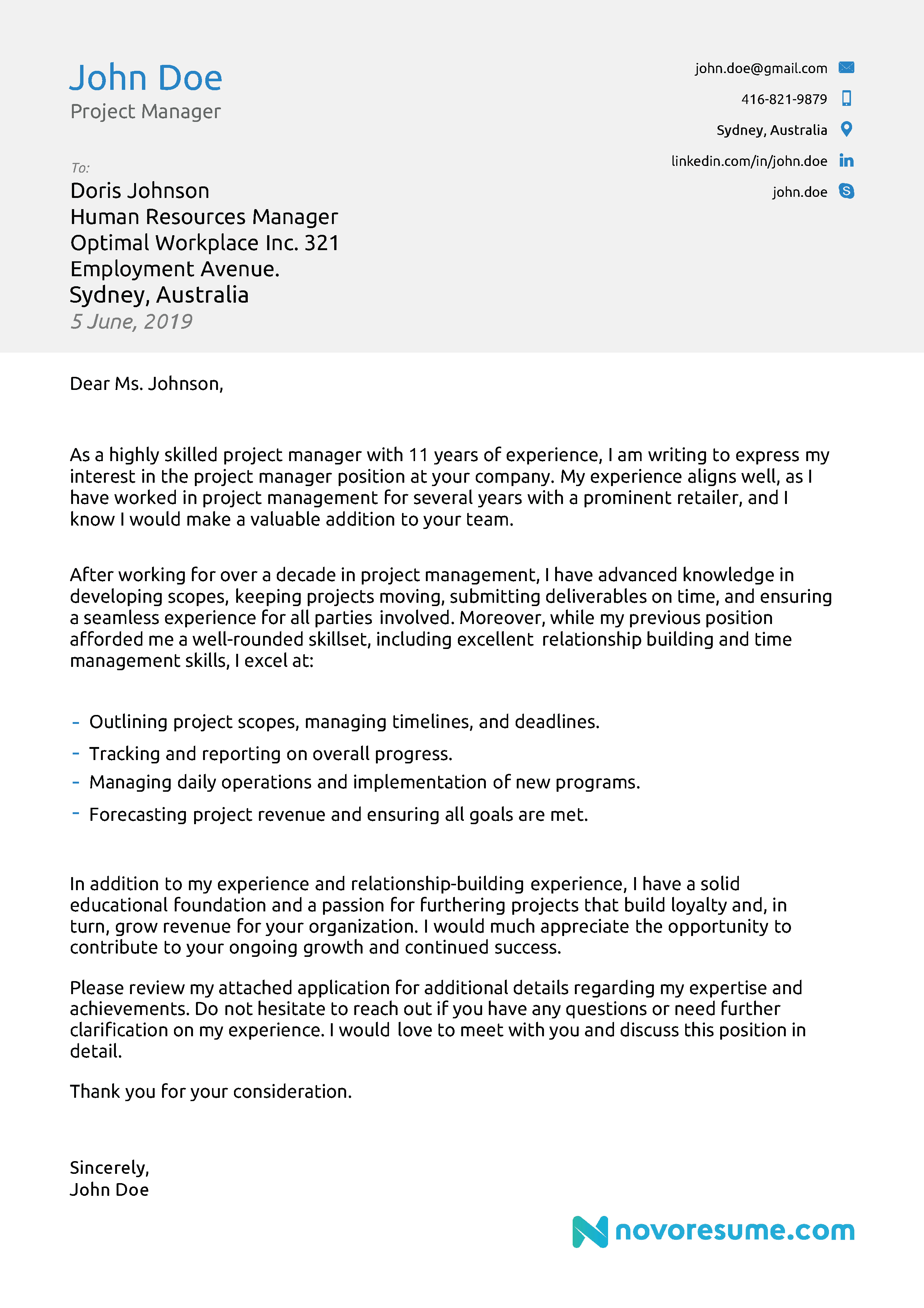 Career Change Cover Letter Example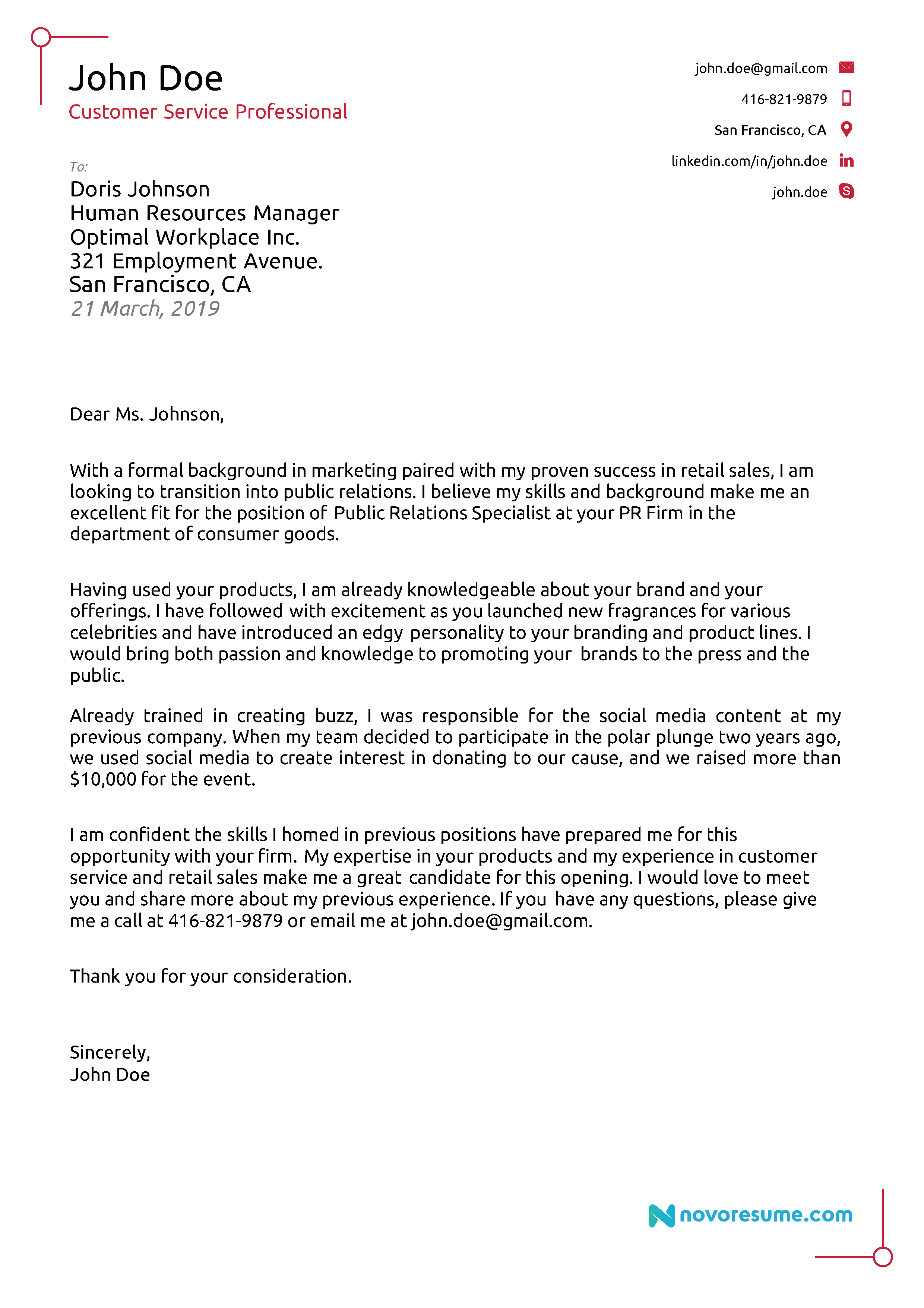 Management Cover Letter Example
Senior Executive Cover Letter Example
Want to discover more examples AND learn what makes them stand out? Check out our guide to cover letter examples .
Next Steps in Your Job Search - Creating a Killer Resume
Your cover letter is only as good as your resume. If either one is weak, your entire application is for naught. 
After all, a cover letter is just an introduction. Imagine going through all this effort to leave an amazing first impression, but flopping at the end because of a mediocre resume.
...But don't you worry, we've got you covered on that end, too.
If you want to learn more about Resumes & CVs, we have a dedicated FREE guide for that. Check out our complete guide on how to make a resume , as well as how to write a CV - our experts will teach you everything you need to know in order to land your dream job.
Or, if you're already an expert, just pick one of our resume templates and get started.
Key Takeaways
Now that we've walked you through all the steps of writing a cover letter, let's summarize everything we've learned:
A cover letter is a 250 - 400 word document that convinces the hiring manager of your competence
A cover letter goes in your job application alongside your resume
Your introduction to the cover letter should grab the hiring manager's attention and keep it all the way until the conclusion
There are 2 main topics you need to include in your cover letter: why you're the perfect candidate for the job & why you're passionate about working in the company you're applying to
Most of the content of your cover letter should be factual , without any fluff or generalizations
At Novorésumé, we're committed to helping you get the job you deserve, every step of the way! Follow our blog to stay up to date with the industry-leading advice. Or, check out some of our top guides…
How to Write a Motivational Letter
How to Write a Resume with No Work Experience
Most Common Interview Questions and Answers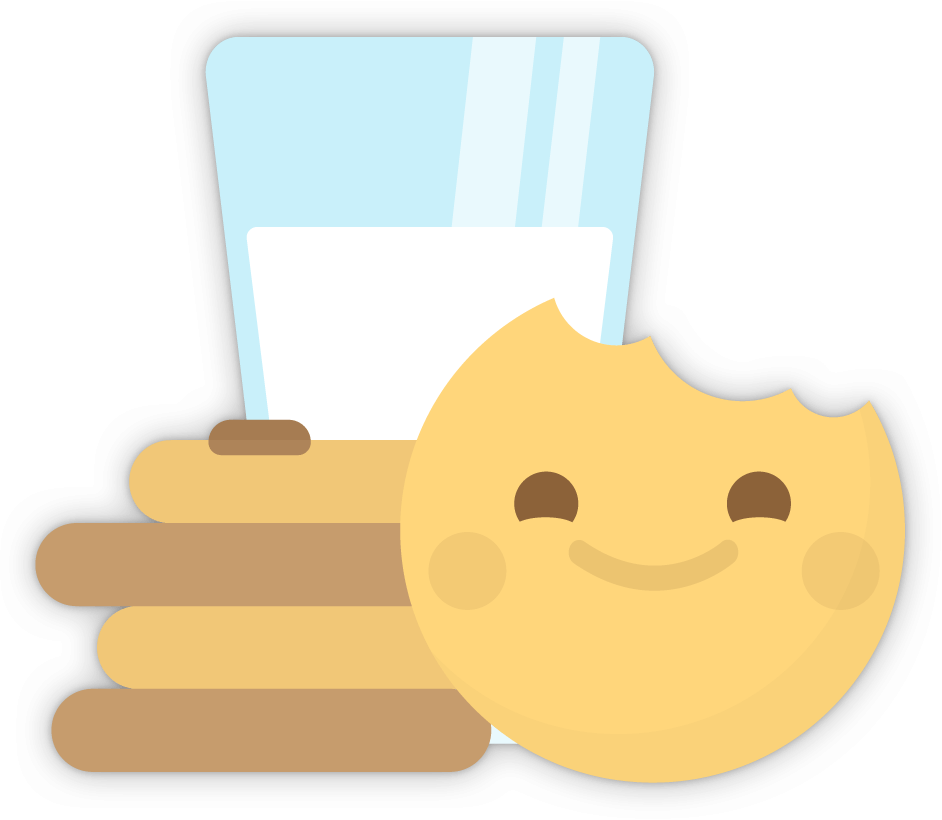 To provide a safer experience, the best content and great communication, we use cookies. Learn how we use them for non-authenticated users.
Current Students
Brightspace
UWinsite Student
Campus Bookstore
Faculty + Staff
UWinsite Finance
Alumni + Donors
Industry + Community Partners
About UWindsor
Office of the President
People, Equity and Inclusion
Virtual Tour
Visitor Information
Campus Maps
VIEW Magazine
Undergraduate Programs
Graduate Programs
International Programs
Co-operative Education
Continuing Education
Office of the Registrar
Financial Matters
Office of the Provost
Arts, Humanities, and Social Sciences
Engineering
Graduate Studies
Human Kinetics
Vice-President, Research & Innovation
Research & Innovation Services
Research Partnerships
Research Appointments
Research Ethics
Research Safety
Animal Care
Research Finance
Leddy Library
UWill Discover!
About Student Life
UWindsor Events
SoCA Concerts & Events
Lancers Varsity Sports
University Players
Athletics + Recreation Services
Student Accessibility Services
Food Services
Student Support
UWindsor Home
Career Development & Experiential Learning
Market Yourself & Find a Job
Cover Letters
Cover Letter Format & Content
Formatting basics.
Be concise - 1 page maximum length
Use paragraph form
Do not indent paragraphs
Single space your work
Tailor your cover letter to the job description by demonstrating that you meet or exceed the requirements of the job
Use industry-specific wording
Show that you have researched the company and position
Ensure you have addressed it to the appropriate contact
Do not use abbreviations or prepositions
Ensure no spelling or grammar errors
Start sentences with variety (avoid starting each sentence with 'I')
Do not repeat sentences from your resume
Proofread your document
Standard Cover Letter Format
Your Address City, Province Postal Code
Contact Name, Contact Job Title (if provided) Company Name Company Address City, Province Postal Code
Re: Job Title (Ad #)
Dear (Mr., Ms., Mrs., Dr., Hiring Committee, etc.)
Opening Paragraph (1 paragraph)
Begin with an interesting first sentence that recognizes your skills, experience, and/or passion for the job
Identify the job title and company name
Tell how you heard of the position
If you have a contact within the company or have been recommended for the job, mention the person here
Provide 1-2 sentences about why you are a good fit for the job
Body Paragraph/s (1-2 paragraphs)
Highlight most marketable skills, experiences, and attributes, beginning with those that are most important/relevant and working your way down to those that are least
Use examples to support skills
Cater to employer's needs based on the job description
Include pertinent education, training, and experience (work, volunteer, clubs, etc.) and skills gained from them
Typically provide full job/program titles and company/school names
Closing Paragraph (1 paragraph)
Begin with summary statement as to why you are a good fit or have a passion for the job
Assertively request to meet with them for an interview
Provide follow-up information, including your phone and email address
Thank the reader for their consideration
Your signature if mailing a copy (leave 2 blank lines for this)
Your Name (typed)