How to Write a Job Application Cover Letter
Writing a cover letter is essential when applying for jobs. This is the perfect way to express how your specific skills are relevant to the open position. Wow your future employer with this simple cover letter example format.
Writing a first draft makes your letter concise and professional, states The Balance Careers. Organize your thoughts by making a list of what you're trying to convey. Make sure you prioritize certain aspects like your previous job experience and why you would be a good fit for the position. Clearly state what position you're interested in and why. Think about why you're applying and what caught your eye about this specific position. Your cover letter will be easier to write after your thoughts are collected and organized.
Customize Your Salutation
When writing a salutation, make sure you know who you are writing to. Is this person the owner of the company or a Human Resources administrator? If you're not sure, research the company to find out. Addressing your cover letter to a specific person shows initiative and attention to detail. After your salutation, start your letter with a short introduction of yourself. This gives future employers insight into who you are and the purpose of your cover letter.
Write Intentionally
Your cover letter should be no more than one page, so keep your points brief. Clearly state what position you are interested in and why. Explain why you are a good fit for the company because of your past job experience. If you have no similar job experience, let the employer know why you are changing career paths. Expand on your skills and give specific examples of how that skill set helped you at your last position. Name projects you've worked on and show results.
Close Your Letter
End your cover letter with a brief sentence and sign off. Thank the employer for their time and express your interest towards the job again. Let them know you'll follow up with them if you do not hear back within a week and leave your contact information. Sign off with a professional farewell and leave room for a signature if sending a hard copy.
Edit and Proofread
As you finish writing your cover letter, make sure you take time to edit and proofread your document. Make sure it's structured in a professional format with the company's information, the salutation and introduction, the body of the letter, a brief closing sentence and farewell. Check for spelling and grammar mistakes to ensure a formal result. Make sure all names are spelled correctly, as well.
Privacy Policy
Terms of Service
© 2023 Ask Media Group, LLC
Life After My Ph.D.
Ph.d. to industry cover letter template & tips.
I hated writing cover letters for job applications. It felt like such busywork.
All my relevant skills and demonstrated outcomes are on my resume, you can see it in such wonderfully organized glory. Why does it need to put into sentence form?
Well sometimes you gotta do what you gotta do, and unfortunately, cover letters are still required for many jobs.
But don't let that get you down too much! Cover letters are annoying to prepare, but they have a benefit that you can think selfishly about: they can help you realize why you're applying for that job by being forced to put your thoughts, reasoning, and future interview responses into sentence form.
Think of cover letters as a little exercise to make sure you're actually a good fit for the role, and not just something for the recruiter's benefit.
Industry Cover Letter Template
This is the cover letter I used for my industry job applications. It's in template form, so you can see where you'd be putting in your job-relevant information.
Industry Cover Letter General Organization
Similar to the resume, having lots of white space will make the cover letter feel approachable and digestible. It's like when you see a really big comment or a large wall of text in a blog post. You don't always feel motivated to put your energy into reading all of it (that's why I do so many line breaks in my blog posts).
Why would a jaded recruiter feel any different?
As you can see from my template, I keep the font fairly large (whatever allows all the final text to fit into 1 page), have a sidebar for the respective addresses that allows more white space to be introduced, and have open space above and below.
A lot of it is self-explanatory, but I'll include some thoughts on each part of the overall organization of the cover letter. In the next section below, I'll get into the two main body paragraphs in a bit more detail.
Your Full Name and Exact Position Name from Job Listing
This is very obvious, but similar to the resume, having the exact position name from the job listing will help the recruiter associate your name with the position. It's not like you're pretending to already have the role or saying that's what you are right now. It's just procedural and for clarity!
You can put your city and state at the top, followed by your phone number and email address. No need to expose your exact address yet. Putting your city and state helps the recruiter get a sense of where you're from, if you'll need to relocate, time zones to consider when scheduling calls, all that logistical stuff. This is the same reasoning for why you put this info on your resume.
Opening Line
I used to put "To Whom It May Concern". Then, I read some really great cover letter guides (linked below!) and turned it into the above.
What's optimal would be to figure out exactly who's going to read the cover letter and use their name. You can find this information in the job listing details. But, sometimes that's impossible, and the above has worked perfectly fine for me.
Industry Cover Letter Paragraph Organization
Similar to my resume, I found that the cover letter was not the place to tell my life story or some irrelevant anecdote about my childhood. What worked for me was to immediately get to the point and make every sentence that the recruiter reads something that is going to convince them to talk to me .
You will have to fill in the above spaces with job-relevant details, but try not to go over 1 page! You want to show that you can market yourself efficiently and effectively.
Ramblers are the worst IRL, and it's even worse when in the form of a wall of text. Why would you expect someone who doesn't know you or care about you to read a whole bunch of nothing?
All you gotta do at this stage is to give the recruiter a reason to care about you!
I organized the contents of my cover letter into 2 main body paragraphs. Anything I wanted to say about my fit for the role, I put into one of those 2 paragraphs. Here's a little bit about what each one consisted of:
The First Paragraph
The first paragraph mentioned all my technical skills directly relevant to the role, straight from the job listing, to assure the reader (usually a recruiter) that "I'm not going to be a waste of your time and the company's money, and here's why".
This paragraph included things like:
Experimental lab techniques directly mentioned in the job listing (Ex.: cell culture, PCR, immunohistochemistry)
Technical understanding of concepts directly related to the job (Ex.: sequencing, clinical trials, epidemiology)
Non-lab technical skills directly related to the job (Ex.: programming languages, software, literature search)
The Second Paragraph
The second paragraph contained stuff that wasn't as important as the technical stuff in the first paragraph, but was still worth mentioning. They tended to be soft skills that are relevant to the role and either mentioned in the job listing or I generally deduced from reading the job listing.
Communication-related soft skills directly related to the job (Ex.: customer service, public speaking, teamwork)
Productivity-related soft skills (Ex.: time-management, task prioritization, problem solving)
Figuring out what to write in each paragraph will be pretty straightforward given you've already completed your resume (resume template and tips are available in this post) !
Remember to include outcomes , not just things that you can do that are in the job listing. Outcomes are a great way for you to show that not only can you do things, but that your work outputs will be worth their financial investment.
Industry Cover Letter Guides
Here are some guides that helped me with my cover letter! I'm just one person who's only written successful cover letters for myself, so I wanted to share other guides to help you out as well.
Note: I don't endorse any paid services from Cheeky Scientist. Their free resources are really helpful, so I share them on my blog. I don't think it's necessary to pay money to get career tips and to make the transition from Ph.D. to industry. A lot of career counseling services prey on the aimless insecurity that Ph.D.s have as they try to navigate making that transition. I promise I will never do that.
A super helpful guide that has information on how to dissect job listing descriptions and use that info in your resume and cover letter! They have cover letter examples at the bottom.
This one is geared for Research Scientist positions!
Cover letters are a necessary evil in the job market. That doesn't mean it's a hard step in the process. It doesn't have to be complicated.
My approach to cover letters was to write something easy for the recruiter to approach and digest, where each sentence convinced them that I was a good fit for the role and worth their time and money.
Remember, you will be able to share more about yourself and get more personable in the recruiter screen (the phone call or video call that follows the initial application step), so don't stuff too much extraneous info into the cover letter (or resume) that's not directly relevant to the role. All you have to do with the cover letter is spark their curiosity through demonstrating fit, and make them want to talk to you.
Keep in mind, these are just my tips from my personal experiences, so please find other guides and get insights from other people who successfully made their transition into industry to supplement the tips you read here. Good luck!
Share this:
3 responses to "ph.d. to industry cover letter template & tips".
[…] Ph.D. to Industry Cover Letter Template and Tips […]
[…] My blog post: My cover letter template & tips […]
[…] Ph.D. to Industry Cover Letter Template & Tips […]
Leave a Reply Cancel reply

What Is a PhD Cover Letter?
What key points should i include within my phd application letter, tips to improve your phd application letter, example phd cover letter, final thoughts, phd cover letters.
Updated October 11, 2023
All products and services featured are independently selected by WikiJob. When you register or purchase through links on this page, we may earn a commission.
A PhD cover letter is an important part of your PhD application. Your cover letter (which may also be referred to as a motivational letter) focuses upon what makes you a great candidate and why you should be invited for interview.
This article will cover what a PhD cover letter is, when it would be used and how you can write a notable cover letter for your PhD application.
Your cover letter is your first opportunity to explain to the committee why you should be selected to study for your postgraduate doctorate. It not only demonstrates your personality, but it can also explain in your own words why the hiring panel should choose you as a PhD student.
Like most cover letters , your PhD application letter should complement, but not repeat, your CV. It should explain and expand on the details referenced within your CV or application form .
You should tailor the content to your chosen PhD topic – this will enable you to focus your specific expertise and academic achievements on your learning capabilities.
It should be noted that when it comes to submitting your application to study for a PhD, you may be required to submit a personal statement as well as a cover letter. Each university will have its own criteria, but note that a cover letter is different from a personal statement.
Your personal statement will focus upon your interests and your ambitions, whilst your PhD cover letter will be looking at your tangible achievements , such as your academic and professional experience.
If you are required to draft both statements, then try to keep this in mind during the writing process.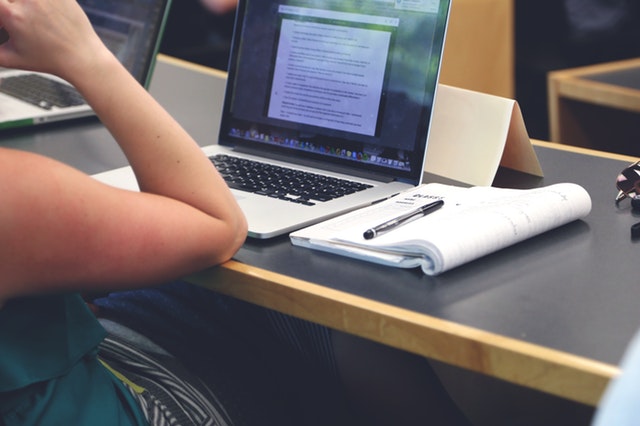 There are no rules for what to include within your PhD cover letter but, broadly speaking, your submission should include references to the following:
Who you are – what your personality is and what sets you apart from other potential PhD candidates. Your cover letter should be a sales tool that should make any committee want to choose you to join their team.
Your skills and achievements (along with any evidence to substantiate your claims).
Your research into the specific academic institution (why you want to attend that specific school and what makes it a good fit for you).
Your understanding of your research project and what you believe its impact may be upon your sector (this will demonstrate not just your knowledge of the research but will showcase your passion and motivation for the project).
How your specific skills are relevant to the application. Have you undertaken any work experience relevant to that field? Have you been inspired by what previous alumni have achieved?
As with all applications, writing a great cover letter is a skill. It requires you to tread the balance between explaining in detail who you are and why you should be chosen, while remaining concise. It needs to showcase your personality while remaining professional.
It's a difficult writing skill and one which shouldn't be rushed. You should take your time to craft your application letter – the more time that is spent on it, the greater your chance of success.
A practical tip is to use the 'top-down' approach . This is a writing skill often used by marketers and PR professionals whereby you incorporate the strongest arguments/details at the top and work your way down.
You need to ensure that if a committee member stops reading your cover letter at any point, then they have already noted the most pressing details.
How Do I Write My PhD Cover Letter?
An easy way to focus your thoughts when writing your application letter is to consider it as a way of telling your story, at least in relation to the PhD you are applying for. By this, we mean that your letter should have a clear beginning, middle and end.
Using this format as a guide, here are some examples of how to start writing your PhD cover letter.
Starting Your Cover Letter
As with any form of professional correspondence, do your due diligence and be confident that you know who to send your application to.
As previously mentioned, each school will have its own application criteria – for some, it may need to be addressed to a specific professor, whilst others may direct you to a department or someone responsible for all recruitment.
Make sure you find out their name – along with correct spellings and titles. This is your first chance to make a good impression, so you must pay attention to the details.
Introducing Yourself
A good place to start is to introduce yourself first. Ask yourself, who are you and why should the committee continue to read your application letter?
This is your opportunity to explain what PhD you are applying for and why you want to study further. You may want to start your storytelling in this section.
For example:
I became interested in this subject when I met [name], who is one of your alumni. They inspired me to want to continue my learning and further my knowledge, which has been developed through my professional experience at [company name].
As you can see from this example, the letter is starting to explain why the candidate wants to apply for the application, what inspires them to continue their learning and gives a look into their achievements. The result is that it makes the reader want to continue reading the letter.
Showcasing Your Skills and Achievements
The middle section is where you talk about what you have achieved and how you want to further your development and make an impact on your field of study.
This section should refer to your CV and provide greater insights into what you already know and why you would be a great candidate for the PhD programme.
You could use this section to briefly introduce what topic you believe would make a great research project.
As you can see from my enclosed CV, I have an extensive professional history within my sector. From my experience at [company name], I was able to focus upon my key specialisms, which led me to develop an interest in [project]. I believe that, due to the ever-changing nature of the profession, there is scope to continue the research into [subject] and I'm keen to combine my practical and theoretical knowledge in my research. I believe this is of value to not just myself and my peers but also my wider profession because of [detail].
Again, this is demonstrating a level of professionalism while starting to showcase exactly why you should be chosen to join the PhD programme. It shows that you're not just thinking of yourself, you're also considering the wider implications that your research may have upon your field of study.
Ending Your Cover Letter
As you draw towards the end of your cover letter, you may wish to reiterate why you want to study at this specific institution. Showing you have researched the university's research reputation can go a long way to impressing hiring panels.
It may be globally renowned, or perhaps it's a good fit for your specific area of interest. Maybe there's a specific professor you would like to work alongside or maybe you've seen the career advancement of previous alumni. If you have a personal reason why you are a good fit for the school, then state it here.
Additionally, we would also recommend explaining what you plan to do with your research upon its completion. Hiring panels will be keen to find out how you plan to use your expertise and what your long term ambitions are.
I am particularly interested in joining the PhD programme at [school] because of your reputation as global research leaders. Throughout my career, I have strived to work alongside the best because I believe in the importance of peer learning. I am keen to work alongside your distinguished professors to carry out my research in [subject]. I believe that I am the right fit for your institution because of [x,y,z] and through my correspondence with [named contact of the previous alumni], I am aware of the help and support that you provide to your PhD applicants. Following on from the completion of my doctorate, I plan to use my knowledge to do [x,y,z].
As you sign off your cover letter, make sure you include a call to action. Encourage the panel to get in touch with you to arrange a formal interview or direct them to your CV so that they can be reminded of your experience.
You need to end the letter with no doubt that you are a good fit for the PhD programme and that you are an ideal candidate that they need to snap up.
I hope that this letter has given you some insight into my dedication to my learning and that you will consider my application. I would like to draw your attention back to my CV which is enclosed with this letter, which demonstrates my professional and academic history. I look forward to hearing from you in due course.
If you have addressed the letter to a named contact, use 'Yours sincerely'. If you have been directed to address your letter to a general department, then formalities suggest that you should use the sign off 'Yours faithfully'.
Keep it concise . Where possible, it shouldn't exceed two pages of A4. They can find out more detail about who you are during the interview stage; this is merely to whet their appetite and excite them to want to find out more about you.
Don't reiterate what has already been written on your CV . Instead, they want to know how the experience on your CV has made you a more rounded individual. How has it shaped your interest in your chosen study and what is compelling you to continue to further your learning?
Provide evidence . If you are highly regarded within your professional sector, then demonstrate this – are you involved in any sector groups or have you been recognised with any awards? The whole purpose of your potential research project is to provide evidentiary proof of your hypothesis so if you are going to make bold statements about your career history, then the first thing any PhD supervisor will want to know, is 'Where is the evidence?'.
Check for errors . Remember that your letter is a professional representation of who you are. Before submitting your PhD application, make sure that your cover letter is free from grammatical errors and spelling mistakes. It's a sister document to your CV so try to ensure consistency between the two documents – use similar formatting, a professional font (Ariel or Calibri are good choices) and ensure that your margins are coherent.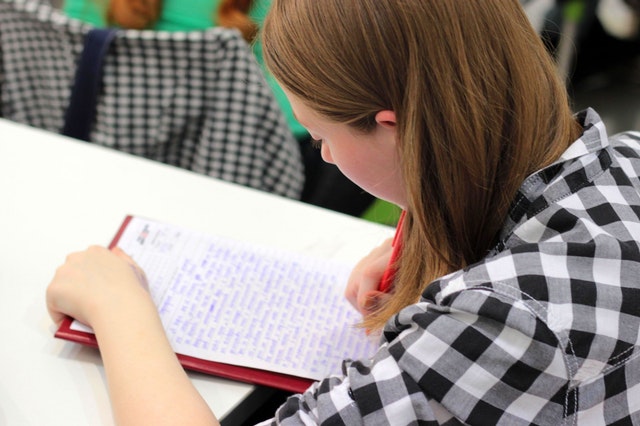 Below, is an example of a cover letter for your PhD application. We hope that it inspires you and helps you to understand more about what you should be including when it comes to writing your own letter.
Remember that this is an example only and your cover letter should be tailored to your circumstances.
Recipient Name Recipient Job Title Recipient Address Date Dear [name] Cover letter for application to join the PhD programme at [school]. I am writing to you to showcase my interest in continuing my academic study through the PhD programme in [subject] at [University]. I am keen to join the doctoral programme within your [department] because I believe that its rich history of academic research is a perfect match for my academic aptitude and my extensive career history. I've long been interested in [subject] and I recently met with [name], who is one of your alumni. They inspired me to take the leap and submit this application because I've long been interested in developing my knowledge honed through my professional experience at [company name]. I studied [subject] at [university] and throughout my academic history and work experience, I've developed a strong interest in the niche field of [topic]. My BA thesis was based upon [subject] and since completing my undergraduate studies, I've been able to put my theoretical knowledge into practice through my work at [company name]. As you can see from my enclosed CV, I've been able to hone my skills into key specialisms which have led me to develop an interest in [project]. I believe that there is scope to continue the research into [subject] due to the ever-changing nature of the profession and I'm keen to combine my practical and theoretical knowledge with my research. I believe this is of value to not just myself and my peers but also my wider profession, since it could help others to understand the importance of [subject]. I wish to continue my academic career by completing my doctorate, which has always been a long-term ambition of mine. I cannot imagine a better place to study than [university]. I have always been inspired by the achievements of this academic institution and I wish to work alongside your teaching staff to research my hypothesis which is [details]. In particular, I would like to work alongside Professor [name], who was highly regarded by our mutual acquaintance [alumni name]. With my theoretical knowledge and my professional expertise, I am confident that I can complete my chosen research project to a high standard. I am a dedicated hard worker and have long been regarded within my sector through my involvement with [professional bodies]. I have also been recognised along with my peers for our work through the achievements of many industry awards including [details]. Following on from the completion of my doctorate, I plan to use my knowledge to help educate fellow professionals, and thus improve awareness and understanding of our sector. I hope that this letter has given you some insight into my dedication to my learning and that you will consider my application. I would like to draw your attention back to my CV which is enclosed with this letter, which will demonstrate my professional and academic history. I look forward to hearing from you in due course. Yours sincerely, [Signature] [Name] Encl. Curriculum Vitae
This article has been designed to give you some insights into what to expect from your PhD application.
To read more about PhDs, we recommend that you read our postgraduate pages , which contain numerous articles about PhDs, MBAs and further study.
Choose PurpleCV and get:
Access to your own specialist writer
Unlimited revisions for 12 months
Average 2-day turnaround (specialist CV 5 days)
No templates are used on any of our CVs
Was this article helpful?
You might also be interested in these other Wikijob articles: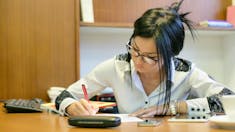 Or explore the Postgraduate / PHD sections.
3 Cover Letter Hacks That Get PhDs Hired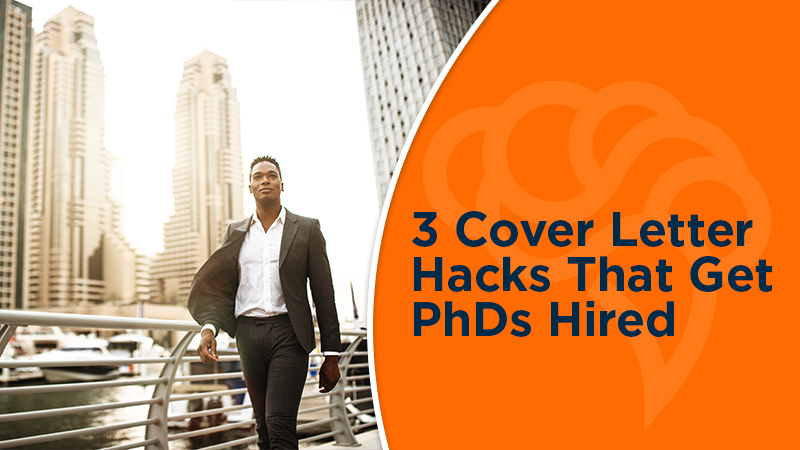 Written by Sarah Smith, PhD
As a PhD, I should have known better than to assume this about my industry job search.
I assumed it would be easy.
Somehow, I didn't know any better.
I severely underestimated all the components that were involved.
Job hunting actually is a kind of job, but there was no rulebook for me to follow.
So I had to learn by trial and error – mostly error.
The most frustrating mistakes are the very small ones that could have been avoided, like a spelling mistake on your resume that you notice only after you've submitted it.
Or trolling job boards, only to find out that the position at your dream company closes that very same day.
For me, this sort of thing sets off my "panic mode" – as in, you have just a few hours to put together your resume and submit all the necessary documents.
I remember frantically pulling out resume version no. #27 from my computer.
But the most effort I put into my cover letter.
I actually enjoyed writing cover letters, as they were an excuse to list how many prestigious things I had done over the course of my academic career.
My future employers were going to be so impressed by what a diligent, accomplished academic I was.
My cover letter would prove to them that I was a master of the technical in my field of expertise, and they would want to interview me right away.
…Yeah, right.
What actually happened was that I never heard back.
I can't blame them – after all, my cover letter just bored them with a giant list of technical accomplishments.
I didn't indicate that I possessed any real transferable skills.
That's when I started to be more strategic with my job search.
I learned that every single part of the application/resume process is an opportunity.
You need to take these opportunities and use them to show employers that you have everything they want in a candidate.
Your PhD proves that you possess the required technical skills.
Now it's all on you to show them you have the transferable skills too.
Your cover letter is one of the first places in which to demonstrate these skills, and therefore one of the most important.
Why PhDs Can't Afford To Skip The Cover Letter
There is no denying the fact that cover letters are becoming less and less popular.
According to a survey in Jobvite, 55% of hiring managers say that while cover letters are not important in their job search process, they still recommend that you learn how to nail them.
With the advent of social media, recruiters and hiring managers can easily vet a candidate on LinkedIn without even looking at their resume.
But here's the thing…
You never know exactly what the hiring manager wants to see, and it can be a huge misstep if you forget this.
In a recent survey of 1,500 recruiters and hiring managers by CareerBuilder, 29% of employers said they wanted a cover letter.
That is significant enough to include it.
In that same survey, 77% of employers indicated that they are most interested in knowing if the job candidate's skills match what they are looking for.
Your cover letter should convince employers of precisely this – it is 1 more opportunity to prove your worth.
Use this opportunity to show the hiring manager that you have what it takes to do the job, and that you take the hiring process seriously.
3 Ways For PhDs To Communicate Essential Transferable Skills Using A Cover Letter
A cover letter is the hiring manager or recruiter's first impression of you.
You need to be concise, and you need to make sure that key information clearly stands out.
Some basic, general layout rules include:
Using a standard business layout (include the date, your address, and the address of the person you are sending it to)
Limiting the length to 1 page
Writing no more than 3 paragraphs
Let's get past the obvious mistakes of spelling and grammatical errors.
If you are still doing this, then you are not worthy of the hiring manager's time.
You are an intelligent and industry-ready PhD, so it's time to take your job search to the next level.
Here are 3 important tips for writing a cover letter that clearly and effectively demonstrates your mastery of key transferable skills.
Use these methods if you want employers to take you seriously as soon as possible.
1. Demonstrate resourcefulness by finding out exactly whom you need to address.
Were you planning on beginning your cover letter with "To whom it may concern"?
If you write that phrase, here is how a hiring manager will read it:
"To whom it may concern,
I was too lazy to pinpoint the person to whom I should address this cover letter.
A Failed Job Candidate"
Don't give the hiring manager an excuse to disqualify you from a position.
Show initiative and find out whom to address the cover letter to.
Locating this info will naturally imply that you are a resourceful candidate who is willing to work to acquire the right answer.
It's a small thing, but it goes a long way in advertising the soft skills of resourcefulness and dedication.
If the name of the recruiter/hiring manager is not indicated in the job posting (and it rarely is), call the human resources department and ask.
Yes, that's right – give HR a call from your phone.
It is the easiest and most immediate way to get a response.
You may have already built a relationship with the recruiter before applying to the role.
If that is the case, you can ask them who will see your resume first.
They will be impressed by your care and competence – you will have instantly made a good impression.
2. The first sentence of your cover letter should bring up your referral (this indicates smart networking and personal likeability).
There is no question about this: The most powerful thing in your cover letter is your referral.
You need to mention that referral in the first paragraph.
Before you apply for any position, you should be networking with employees at the company, building rapport, and gaining crucial insight into your desired role.
This is sometimes known as "playing the long game," and it's a winning strategy for PhDs who want a lucrative industry job.
And by mentioning a referral upfront in your cover letter, you are demonstrating soft skills from the social arena, like professionalism and the ability to get along with others.
In fact, not only do you get along with your referral – they like you well enough to actually put their reputation on the line for you.
In industry, that says a lot.
Now, you may come across a position at a new company and think it is better to apply than to let the opportunity pass you by.
By blindly applying without trying to reach out to at least 1 person, you are burning bridges.
Should you apply for work with this company a second time, they will have your previous application on file, and they will see that you did not even get past the resume screen.
You will just get rejected again.
So instead of working harder, work smarter and build connections within the company that you can leverage when a suitable position finally opens.
In a cover letter, your first sentence should read something like:
[Name of internal referral-giver] encouraged me to apply to position X at Company Y. I am writing in light of this and with great interest in the work being done at Company Y.
If you can get that referral, then demonstrate your networking skills in the opening of the cover letter, you will have a massively improved chance of getting an interview (as opposed to simply sending a cover letter without a referral).
3. Demonstrate a high level of research skill/comprehension by looking up the company and writing about it in your cover letter.
A new industry role in an arena like R&D or project management demands a very high level of comprehension.
That is, the ability to absorb information, process it, and take valuable action on the basis of that information – something PhDs are incredibly good at.
For example, you know how to pick up a complex paper, read it, break it down, understand it, and then apply it.
This high level of comprehension represents a soft skill that you need to highlight to potential employers.
In your cover letter, this can be demonstrated by researching the company, their mission, and what success would look like for someone in this role.
Find out how the company operates – what defines their methodology?
If you cannot find the answers online, reach out to employees at the company and arrange informational interviews.
Once you have done this, you can align your goals, values, and personal work processes to those of the organization.
Realize that the average person is not able to read, understand, and comprehend new information as quickly or as thoroughly as you.
Employee retention is one of the biggest challenges facing companies.
In fact, one third of new hires quit their job after 6 months.
The cost of employee turnover is high and it is extremely advantageous to have well-trained employees who are knowledgeable of the organizational structure and policies.
So by showing a company you have researched and understood the core of their business approach and inner workings, you are putting your expert comprehension skills on display.
They will be impressed that you did your homework – that you can "speak the language" of the company.
So remember never to skip the cover letter in your application. A cover letter represents a great opportunity to demonstrate your mastery of key transferable skills, and it will lead employers to take you seriously as soon as possible. Demonstrate resourcefulness by finding out exactly whom you need to address in your letter. Additionally, the first sentence of your cover letter should bring up your referral (this indicates smart networking and personal likeability). And you can demonstrate a high level of research skill/comprehension by looking up the company and writing about it in your cover letter.
If you're ready to start your transition into industry, you can apply to book a free Transition Call with our founder Isaiah Hankel, PhD or one of our Transition Specialists. Apply to book a Transition Call here.
Hi, I'm Isaiah Hankel, PhD
I am CEO of Cheeky Scientist, the world's premier career training platform for PhDs. If you want free insights on resumes, LinkedIn, interviewing, careers and more, just enter your details below.
Get Free Job Search Content Weekly *
Free insights into industry resumes, interview questions and top careers for PhDs.
ABOUT SARAH SMITH, PHD
Sarah Smith, PhD, holds a degree in Biochemistry. A tireless science consultant at large, her rigorous pursuit of pristine labwork is unflinching. Yet Sarah's keenest passion--guiding emergent academics into the business world--stems from personal experience with the transitional struggles she would have no PhD face alone.
Similar Articles
Employers Are Hiring PhDs Because They Learn Faster Than Other Job Candidates
By: isaiah hankel, phd.
"Why would any employers hire me… I don't have industry experience, my skills don't match the positions I want, and I'm not hearing back from any positions I've applied to… Plus, I don't know anyone in industry." I heard this from a PhD recently who was mentally broken from their job search. They had been applying to jobs for months and either hearing nothing back or getting rejected very quickly. When they asked their peers for insights as to why, they heard the usual stuff, "maybe you're overqualified?" Or… "Actually, you're underqualified because you don't have industry experience." "You can't…
What Are Ghost Job Listings & How PhDs Should Handle Them
"I've applied to hundreds of job postings" a PhD recently told me. "Using the same resume?" I asked.  "No." they replied.  "I targeted every resume. I've heard nothing back. In some cases I was sent a rejection email within the hour. What's happening?!", they wailed.  "Ghost job listings." I replied.  They asked me what a ghost job listing is and I explained that ghost job listings are jobs posted by real companies but they're jobs that these companies have no intention of actually filling. Of course, this PhD wanted to know why and I told them that the answer is…
Does Your PhD Resume Spell A Bad Culture Fit?
One of the biggest reasons that I left academia was the constant negativity. Instead of collaboration, I was pitted against my fellow PhDs. The system forced us to compete against one another. I couldn't look to my advisors for support either. It was more trouble than it was worth to even get them to make time, and in the end, their "advice" was little more than common sense. And that's to say nothing of the wrath I'd face if I picked the wrong time to speak up or advocate for my research. I persisted, though, and looked forward to applying…
Robots Ate Your Precious Technical Skills. Focus On These Transferable Skills Instead
I haven't even graduated yet and my career is already being phased out by AI. Am I going to need a separate degree in machine learning to stand out from the competition? How can I compete in a data-focused industry when software can do most of my job faster and for far less? Messages like these come to me every day. ChatGPT sent shockwaves through every industry when developer OpenAI unveiled the software to the general public in 2022. Within 5 days of launch, it had already seen 1 million users. I work closely with PhDs on a daily basis.…
The Power Of The Functional Resume: A Game-Changer for PhDs Seeking Industry Roles
Sometimes you're too close to a situation to really understand it. That was definitely the case for me when it came to my industry resume. As a PhD leaving academia, it took me a long time to understand that I was wasting my time submitting an academic CV to industry employers. It wasn't until I was hired in an industry role that I understood there was a specific resume format for people like me. When I had a chance to shadow an industry recruiter, that's when I really understood the goal of a resume – the zoomed-out view that I…
How Long Does It Take To Get Hired As A PhD?
I spent a lot of time being disappointed during my job search; things were taking longer than they should have. At least, that's what I thought. The longer I didn't hear back from a recruiter or hiring manager for a job I really wanted, the more jobs I'd apply to and the more confused my job search would become. I also didn't realize that recruiters and hiring managers would trade notes and become confused by my frantic frequent applications to as many jobs as I could find. What I didn't know was that my impatience was costing me potential jobs…
Clinch The Interview With 6 Can't-Miss Cover Letter Strategies
When I first started my job search, I was not a fan of cover letters. I'd even go so far as to say that I hated them. But I ran into a friend of mine about a year after I got my PhD. We got to talking. I told him that it had been almost 12 months since I graduated and I had only had a few interviews. He said to send him my resume and cover letter and he'd take a look for me. Cover letter? I didn't have a cover letter, I told him. And he told me…
How To Supercharge The Search Ranking Of Your LinkedIn Profile & Resume
You probably know that you should always target your resume when you apply for an open position and that you should add keywords related to your desired position throughout the sections of your LinkedIn profile. But do you actually know what targeting a resume or LinkedIn profile involves? Most PhDs think that they just need to look at the skills mentioned in a job posting and sprinkle a couple of them throughout their professional profile. This is the bare minimum. If you want to ensure your LinkedIn profile always comes at the top of searches and your resume always makes…
How PhDs Should Structure Their Industry Resume Bullet Points
If you've been reading Cheeky Scientist blogs for some time, you probably know that the best way to get an industry job is by applying through a referral. That way, you can skip the resume submission step and move straight into a phone screen. So, you're probably thinking that you shouldn't waste time on a targeted resume for each position you apply to. But here's the reality: even though you shouldn't rely on resumes to get your foot in the door, employers will still want to see your resume and LinkedIn profile before they interview you. I was recently talking…
Top Industry Career eBooks
63 Best Industry Positions For PhDs
Isaiah hankel, phd & arunodoy sur, phd.
Learn about the best 63 industry careers for PhDs (regardless of your academic background). In this eBook, you will gain insight into the most popular, highest-paying jobs for PhDs – all of which will allow you to do meaningful work AND get paid well for it.
Complete LinkedIn Guide For PhDs
Isaiah hankel.
The LinkedIn tips & strategies within have helped PhDs from every background get hired into top industry careers.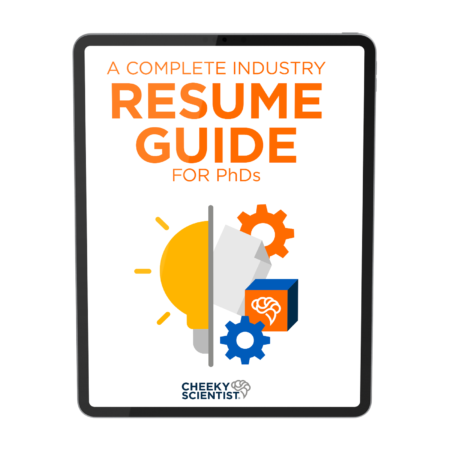 Industry Resume Guide for PhDs
Isaiah hankel, phd.
Learn how to craft the perfect industry resume to attract employers. In this eBook for PhDs, you will get access to proven resume templates, learn how to structure your bullet points, and discover which keywords industry employers want to see most on PhD resumes.