Do I Need a Cover Letter in 2023? Are Cover Letters Mandatory?
During the job-hunting process, you might find yourself asking "do I really need a cover letter?"
And honestly, that's a very good question.
You might've heard a lot of recruiters say that cover letters aren't nearly as important as the resume. Some recruiters even openly admit that they don't read cover letters at all.
So, no wonder that you're confused about whether or not you really need a cover letter.
In this article, we're going to deep dive into the topic and teach you when you really need a cover letter (and when you don't).
Whether you need to include a cover letter in your application (and why)
When to not include a cover letter with your resume 
When to really put effort into your cover letter   
Do I Need a Cover Letter For My Resume
Short answer: yes , you should submit a cover letter alongside your resume.
Here's why:
Most job openings require you to submit a cover letter. Recruiters might not have the time to read ALL the cover letters they receive, but they will definitely read cover letters if they're on the fence for a candidate. Besides, even if they never get to your cover letter, failing to submit one when it's required will be a red flag.
A cover letter shows that you've put in the extra effort. So, even if the recruiters don't read them, they will know that you really want the job and that you are committed to taking all necessary steps to show you're worth it.
A cover letter can set you apart from other candidates. Imagine this scenario: a recruiter is looking at two candidates with the same exact professional background and resume. The difference? One submitted an A++ cover letter that showed exactly why they're the perfect fit for the job, while the other just copied and pasted an internet template. Which one would you pick? Our point exactly!
The above being said, there do exist a few cases where a cover letter isn't necessary and a few others where you shouldn't just submit a cover letter, but you should really put in the extra effort to make it memorable!
Ready to go through them?
When Not to Include a Cover Letter
The 3 cases where you don't need to include a cover letter with your application are:
#1. The job opening doesn't require one. 
Yeap, in some cases, the job description will specifically instruct you not to submit a cover letter when you're applying for the position. Needless to say, submitting one regardless of the instructions will not make you a poster child for dedication; it will just show you can't follow instructions. 
#2. You don't have the time to customize your cover letters. 
If there's one thing that's worse than not submitting a cover letter, is submitting a bad cover letter. What do we mean by bad? An uncustomized cover letter, or a cover letter based on a one-fits-all kind of template that you plan on mass-sending to all the jobs you're applying for.  
So, if you're applying to many jobs and you just don't have the time (or creativity) to write a separate cover letter tailored to each job, then just don't write one instead of making that cover letter mistake. 
#3. There is no place to upload one on the application platform.
When you're filling out an online job application, you might notice there is no place to upload a cover letter.
Consider that a clear sign that a cover letter is not required for that particular role.  
When Should You Put Extra Effort to Submit a Cover Letter
Now, as we said, the best practice is to submit a cover letter with your resume for any job, internship, or even internal position that you apply for (unless they explicitly ask you not to). 
That being said, there are a few cases in which you should REALLY submit a cover letter—and put in extra effort to make it significant: 
You have important information to add. It might be a career gap, the need for a relocation, or a career change - anything, basically, that you can't go into detail about in your resume. Your cover letter is your chance to explain it (especially if it adds significant value to your application).
There's a personal connection/referral. If someone has personally referred you to the company, make sure to acknowledge that in your cover letter. A personal referral means bonus points for your application, so don't miss out on a chance to mention it.
You have a link to the company. Did you complete an internship at the company? Or maybe you know the hiring manager or someone higher up the ranks outside of work. No matter the case, be upfront about any link you may have to the company in your cover letter. It will probably do your application good or at least show those reading it that you're transparent.
It's your dream job. Without making it a love letter to the company, use your cover letter to express what this job means to you professionally and how it'll help you thrive. Passion goes a long way!
6 Tips For a Perfect Cover Letter 
The bottom line? 
Overwhelmingly, a cover letter is an essential part of your job application and you should include one with your resume.
So, as you can imagine, your cover letter should be on par with your resume. Before you start writing your cover letter, here are a few tips to make the process easier for you:
Keep it short. One page is more than enough when it comes to cover letters. Actually, the optimal length for a cover letter is between 250-400 words long.
Follow submission instructions. In the job description, look out for specifics on the cover letter format (Word or PDF), fonts and margins, and content (such as which sections or information to include).
Proofread your cover letter. Once you're done writing, make sure your cover letter doesn't have any grammar or spelling mistakes. Use spell check software such as Grammarly to be on the safe side.
Avoid cliches. Saying you're a "great team player" or "effective communicator" will get you nowhere. Instead, aim to show it by backing it up with your experience. Think, "I'm a great communicator" versus "I'm a great communicator, having closed 50+ sales per month at my last job."
Enhance your personal brand. Opt to use the same fonts, margins, colors, and style in both your resume and cover letter. In this way, you can highlight your personal brand and make more of an impression on the hiring manager.
Use action verbs . To make your achievements stand out, use action verbs. So, instead of repeating "I was responsible for" or "I was in charge of," you can use action verbs such as "managed" or "coordinated."
Do you still have some unanswered questions? Here are the most frequently asked questions on whether cover letters are mandatory.
Do I need a cover letter for a part-time job?
You should follow the same practice with your part-time job application as you would with a full-time one. That means you should definitely submit a strong cover letter with your resume (unless otherwise indicated in the job description).
Do I need a cover letter for an internal position? 
When you apply for an internal position within the company, you should create a cover letter to highlight your experience and professional interest in the position. 
Do I need a cover letter for an internship?
Yes, you should include a cover letter with your resume when you're applying for an internship. The cover letter should focus on your skills and strengths, your education, and your dedication to the internship program. 
Not sure how to write a cover letter for an internship from scratch? This article will tell you all you need to know!
Do I need a cover letter for an entry-level job?
Yes, an entry-level cover letter is a must.
You might not have many professional or relevant experiences to list on your resume (e.g. you're a recent college graduate or you're changing career paths), so the cover letter is where you can convey your enthusiasm and commitment. Plus, you can also (in words) explain how your skills from your university or past career translate into the job you're applying for. 
Do employers read the cover letter or resume first?
Generally, employers will first read your resume to see if you have the relevant experience or skills for the position. From there, they decide whether your cover letter is worth reading or not.  If you send your cover letter in the body of the email where you have attached your resume, though, the recruiter will probably skim through it before opening your resume.
Keep in mind that in such a case your cover letter should be perfect, especially in terms of spelling and business etiquette. If the recruiter spots a "u r" instead of "you are," or a smiley face, they might not even get to your resume.    
Want your cover letter to match your resume? We are confident that the hiring manager will appreciate the effort. Do it effortlessly by using Novorésumé's matching cover letter and resume templates !  
Key Takeaways
Well, that was all on whether cover letters are mandatory in 2023. We hope that we answered all your questions on the topic. 
Here's a quick review of the main things we covered:
In 98% of cases, you should include a cover letter in your job application. Although recruiters might not always read it, they expect candidates to submit one. A cover letter will considerably boost your chances and set you apart from other candidates with similar backgrounds and resumes.
Don't include a cover letter if the job opening specifies it's not necessary, if you don't have time to customize it to the position, or if there is no place to upload one in the application platform.
Put extra effort in your cover letter if you have extra information to add to your resume if you have been personally referred for the job, if you have a link to the company, or if you're applying to your dream job.
Related Readings: 
How to Start a Cover Letter
How to End a Cover Letter
How to Address a Cover Letter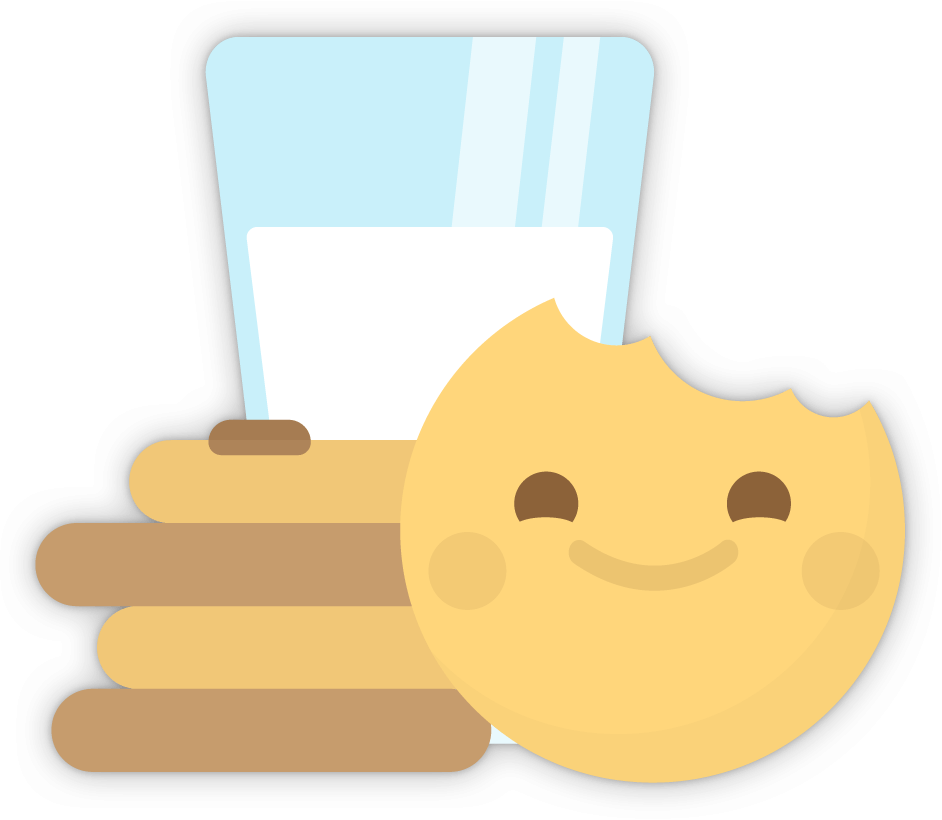 To provide a safer experience, the best content and great communication, we use cookies. Learn how we use them for non-authenticated users.
Online Degree Explore Bachelor's & Master's degrees
MasterTrack™ Earn credit towards a Master's degree
University Certificates Advance your career with graduate-level learning
Top Courses
Join for Free
Are Cover Letters Necessary? 2023 Guide
Cover letters take time to do well. Learn more about when you should include one.
Cover letters aren't always necessary, but including one with your job application can be beneficial.
Considering the average job receives over 100 applications, a cover letter can be an excellent way to stand out from other applicants. It's an opportunity to clarify your interest in the company, expand on your experience, and demonstrate your fit. Well-written cover letters do have an impact. An experiment from ResumeGo found that applicants who submitted a tailored cover letter were invited to interview more often than applicants who didn't include one—16.4 percent versus 10.7 percent [ 1 ]. 
However, recruiters don't always review cover letters and may only do so once they've narrowed their candidate pool. Given the time it takes to research and write a cover letter, it's worth being strategic about when to include one.
In this article, we'll go over times when it can help to include a cover letter, ways to strengthen your cover letter, and other ways you can go about expressing your interest in a job opening. 
Do you need a cover letter? 
The only time you absolutely need a cover letter is when the job listing instructs you to include one as part of your application. If the listing doesn't specify, this typically means it's cover letter-optional.
While a cover letter can help you stand out from other candidates and show hiring managers the effort you've invested in applying, there's no denying that it takes time to craft a noticeable one. Beyond hearing why you're a good fit for the role, companies often want to know why you're interested in working for them specifically, which takes additional research. For instance, you may want to read about the company's mission, work culture, or recent press to integrate specific reasons. 
After your resume has passed through an applicant tracking system (ATS) , there's a good chance your prospective employer will read your cover letter if you've been flagged as a potential fit.
4 times when you should submit a cover letter
Here are some scenarios when it can be particularly worthwhile to include a cover letter:
1. When you're particularly interested in a role 
A job search typically entails applying to a range of roles that interest you. Some may be dream jobs, while others may sound appealing—but not to the same extent. Include a cover letter for the jobs that particularly interest you, taking the opportunity to convey your enthusiasm and highlight your most relevant experience and achievements.
2. When there's more to say
A cover letter should expand on your resume. As such, you may want to include one when you have more to say, such as when you're preparing for a career change , seeking career advancement , or moving to a new city. Often, a resume can't fully convey these explanations, but a cover letter is an excellent space to expand on your career goals .  
3. When there's a gap on your resume
There may be times in your career when you don't move directly from one role to another, such as when you take time off to parent your child or care for a family member. In that case, you can address any employment gaps in a cover letter, framing the situation in a positive and productive way and highlighting your goals in pursuing your next career move. 
Learn more: 10 Ways to Enhance Your Resume
4. When you have the time
A thoughtful cover letter helps a hiring manager envision how you'd perform on their team, but crafting a good one takes time. Most recruitment professionals will recognize a generic cover letter, and that can be a turnoff. However, if you aren't rushed in your job search , including a cover letter specific to the company and position you're applying for can enhance your application.
Crafting a winning cover letter
A well-crafted cover letter should expand upon your resume rather than repeat information in that document. More than that, it highlights your knowledge about the company, your interest in working there, and your communication skills, and helps set the tone for the hiring process to come. Learn more about how to write a cover letter with our helpful overview. 
In terms of length, a cover letter should be no more than one page , and you'll ideally address it to the hiring manager or, if that information isn't readily available, the team or department your role would be a part of. Remember to always proofread and correct any grammatical errors before submitting. Beyond those standards, we've compiled a list of tips to strengthen your cover letter. 
Learn more: Types of Resumes: Choosing the Right Format for Your Needs
Cover letters for specific situations
It's helpful to shape your cover letter to fit the type of role you're applying to. Below, you'll find specific advice for careers, internal roles, internships, and more. 
Project Manager Cover Letter: Example and Tips
Data Analyst Cover Letter: Sample and Guide
How to Write a Cover Letter When You're Changing Careers
How to Write a Cover Letter for an Internal Position
How to Write an Internship Cover Letter: 9 Tips
Other ways to express your interest in a job 
A cover letter is an excellent opportunity to express your interest in the job and the company hiring for it. Here are some additional ways to convey your knowledge and enthusiasm: 
Reach out to a recruiter on LinkedIn. 
Reaching out to a recruiter on LinkedIn , introducing yourself, and expressing your interest in the role (as well as the fact that you've already applied for it) can be a great way to get your name in front of the right person. Given that recruiters can still end up sorting through a large number of resumes once the ATS has initially processed applications, it can be beneficial to network in this way. 
Contact the hiring manager. 
Most job postings will not name the hiring manager outright but may include their title. If you can find the hiring manager's name and email after conducting further research about the team, it may be worthwhile to send a brief email stating that you have applied for the position and outlining your qualifications and interest in the role. 
Learn more: Cover Letter Tips: How to Stand Out to a Hiring Manager
See if you know someone at the company.
If you know someone who works at the company, ask them to refer you for the role, which may need to be done before you officially apply. Doing so is an excellent way to stand out from other applicants. What's more, internal referrals are four times more likely to be hired, according to LinkedIn [ 2 ].
Learn more: 9 Networking Tips to Expand and Strengthen Your Network
Get started
Refresh your cover letter writing skills with the University of Maryland's course Writing Winning Resumes and Cover Letters on Coursera. Enroll for a free, 7-day trial today. 
Article sources
ResumeGo. " Cover Letters: Just How Important Are They? https://www.resumego.net/research/cover-letters/." Accessed January 19, 2023. 
LinkedIn. " Employee Referral Statistics You Need to Know for 2020 , https://www.linkedin.com/pulse/employee-referral-statistics-you-need-know-2020-mike-stafiej/." Accessed January 19, 2023. 
Keep reading
This content has been made available for informational purposes only. Learners are advised to conduct additional research to ensure that courses and other credentials pursued meet their personal, professional, and financial goals.
Take $100 off your annual subscription
For a limited time, you can get a new Coursera Plus annual subscription for $100 off for your first year!
Get unlimited access to 7,000+ learning programs from world-class universities and companies like Google, Microsoft, and Yale.
Build the skills you need to succeed, anytime you need them—whether you're starting your first job, switching to a new career, or advancing in your current role.
So Are Cover Letters Necessary? 4 Times When You Should Skip Them
Let's cut to the chase: are cover letters necessary?
No, they're not. But they're helpful simply because they can improve your chances of getting the job by:
Explaining what makes you the best candidate
Adding more context to your resume 
Giving hiring teams insight into your personality
Some people are against sending cover letters for understandable reasons. After all, why bother writing one and going the extra mile since: 
Your resume already has the main details hiring teams need to know
You've already shared your portfolio and all of your work samples
What if you get ghosted?
Creating a resume is a mission in itself. Isn't it a bit too much for companies to ask applicants for more of their time by telling them to write a cover letter? 
All of the above makes sense. 
However, we'd still suggest writing a cover letter along with your resume to maximize your chances of an interview. If you've already made the commitment to create a resume for the company, you may as well go all the way. 
Before you click away though, stick around so we can share with you the 5 times you should especially write a cover letter as well as 4 times to skip it. We'll also show you how to create a personalized cover letter in less than 60 seconds using AI. 
Why Use a Cover Letter?
They can increase your chances of getting an interview. That's more than enough reason to send one if you really wanted to secure the job you're applying for. 
Cover letters are an asset because it lets you express your interest to the hiring manager. Applicants can write more about how their career objectives, personality traits, skills, and experience make them the right fit for the company. 
Is It Still Okay to Not Have a Cover Letter?
It's okay to not have one if you're not too fussed with the job you're applying for in the first place. 
If you're serious about the opportunity, then you'd want to maximize your chances. In other words, you should always submit a well-written cover letter when you can. It doesn't mean you can't get the job without sending one. But it's a lost opportunity for sharing your backstory and expressing your passion or motivation to exceed expectations. 
That said, there are 5 times when you should treat cover letters as mandatory.
5 Times When Cover Letters Are Mandatory
1. it's a requirement.
Some companies will include instructions for sending cover letters in their job description. Or, the recruiter will ask you to write one and submit it along with your resume. In either case, it means you need a cover letter. 
Not sending a cover letter when it's a requirement will disqualify you from the hiring process.  
2. You're Applying to Your Dream Job
Seeing yourself at your dream job at your dream company should be motivating enough to make you want to send a cover letter. Moreover, this gives you a point to talk about. Show that you're the most passionate and self-motivated person applying for the role. 
Even if you're not the most skilled person on the list, one cover letter tip to position yourself as an ideal candidate is to highlight your potential and the impact you would have on the company culture.
3. You Have Connections
Do you know anyone working for the company you're applying to? Or, are you applying because someone referred you to the job opening? 
Here's some examples of mutual connections to mention: 
A current employee 
Former employees or managers
Teachers or lecturers
Clients you've worked with 
Telling the company you have mutual connections can make hiring managers more lenient in considering you for the position. Plus, it's a good conversation starter. Add this to the outline of your cover letter so you won't forget to mention it.
4. You Have Experience With the Company
Having your own personal experience allows you to tailor your application a step further. 
Some examples of having relevant experience with the company you're applying to are being a loyal customer yourself or meeting the team at an event. Mentioning things like this in your cover letter can help you break the ice. 
It's also a great way to imply your interest and enthusiasm, which is helpful for internship job opportunities .
5. You Have Little to No Experience 
Whether you're a student or a seasoned professional making a career change, cover letters are your best friend. And for those of you with employment gaps, this is the time to address and explain them.
You might be surprised, but there's advantages to having little to no experience in the field . One of those advantages is that it's easier for the company to shape you as one of their own since you won't have many work habits that will need to change. 
Another way cover letters help you close the gap between you and someone else that's experienced is by proving that you align better with the company culture. 
4 Times Cover Letters Aren't Mandatory
Not sending a cover letter along with your ATS resume is better than sending a poorly written cover letter. In fact, a bad cover letter hurts your chances. 
However, they're not always necessary. 
1. You're Told Not to Send One
The job description might include specific instructions telling you what to do and what not to do as a test to see if you're paying attention. One of those instructions could be to not send a cover letter. 
Or, the recruiter will tell you not to send one. Either way, follow the guidelines. 
2. There's Nothing to Add to the Conversation
Repeating what you've already said on your resume defeats the purpose of a cover letter . If there's nothing new to add to the conversation, you're better off leaving it out. 
Here's a few examples of what to include in a cover letter :
The process behind your biggest achievements
A company value that you resonate most with
How you became passionate in your field
3. There's No Option to Upload a Cover Letter
When you're applying through an online application, follow the steps provided. 
However, cover letters can be skipped if there's no option to upload them as a PDF or Word document. For clarification, ask your prospective employer if there's still a way to submit your cover letter and if they would accept it. 
4. Deadlines Are Tight
No cover letter is better than a bad generic cover letter. 
Hiring managers can sniff out when candidates have rushed their applications and when candidates have taken the time to write one that's thoughtful. Even a cover letter that's half a page long but personalized is more impactful compared to a full one-page cover letter full of fluff. 
Instead of trying to jot everything down, get inspiration from proven cover letter templates .
Create a Tailored Cover Letter in Less Than 60 Seconds With Rezi's AI Writer
60 seconds might sound like an exaggeration but really it's an understatement since it can be as quick as only 10 seconds. 
Here's how it works: 
Enter the company name.
Write the job position/title you're applying for. 
Select a previous job position/title to highlight. 
Press "AI Writer Ready".
Then that's it. 
So if it's that fast and simple to create a thoughtful cover letter that fits your work history, what's stopping you from getting one done today? 
Sign up here to get started for free. 
Or go ahead and watch how Rezi's AI cover letter works in the short clip below. 
Cover Letters Are Worth the Effort
Always write a cover letter when you can. Once you see potential employers reaching out to you for the next steps, you'll be glad you made the decision to send one. More often than not, companies accept them even if they aren't in the job description. 
I understand it's another commitment but it doesn't have to be. At least, not with Rezi because they take the stress and time factors away from the equation. By speeding up your job search and making the initial job application process easier, you can pour more of your efforts into getting ready for the interview.
Explore Rezi 🔥 Comes with 5,000 AI Credits, and is free forever, no credit card required.
Check out related Cover Letter posts
Advanced Cover Letter Generator: Powered by AI
The 6 Best Cover Letter Generators
How to Start a Cover Letter: 10 Ways to Make a Powerful Entrance
How to End a Cover Letter: 7 Easy Ways to End on a High Note
You control your data
We and our partners use cookies to provide you with our services and, depending on your settings, gather analytics and marketing data. Find more information on our Cookie Policy . Tap "Cookie Settings" to set preferences. To accept all cookies, click "Accept All".
Cookie settings
Click on the types of cookies below to learn more about them and customize your experience on our Site. You may freely give, refuse or withdraw your consent. Keep in mind that disabling cookies may affect your experience on the Site. For more information, please visit our Cookies Policy and Privacy Policy .
Choose type of cookies to accept
These cookies allow us to analyze our performance to offer you a better experience of creating resumes and cover letters. Analytics related cookies used on our Site are not used by Us for the purpose of identifying who you are or to send you targeted advertising. For example, we may use cookies/tracking technologies for analytics related purposes to determine the number of visitors to our Site, identify how visitors move around the Site and, in particular, which pages they visit. This allows us to improve our Site and our services.
These cookies give you access to a customized experience of our products. Personalization cookies are also used to deliver content, including ads, relevant to your interests on our Site and third-party sites based on how you interact with our advertisements or content as well as track the content you access (including video viewing). We may also collect password information from you when you log in, as well as computer and/or connection information. During some visits, we may use software tools to measure and collect session information, including page response times, download errors, time spent on certain pages and page interaction information.
These cookies are placed by third-party companies to deliver targeted content based on relevant topics that are of interest to you. And allow you to better interact with social media platforms such as Facebook.
These cookies are essential for the Site's performance and for you to be able to use its features. For example, essential cookies include: cookies dropped to provide the service, maintain your account, provide builder access, payment pages, create IDs for your documents and store your consents.
To see a detailed list of cookies, click here .
This site uses cookies to ensure you get the best experience on our website. To learn more visit our Privacy Policy

Are Cover Letters Necessary in 2023? Do You Need One?
Your resume is perfect and ready to be sent. But what about your cover letter? Is a cover letter necessary? We have the answer!
As seen in:
Are cover letters necessary? Do I need a cover letter? You send out dozens of applications to land a job interview. You spend hours tweaking your resume and looking for opportunities.
If a cover letter is a waste of time, why bother. It's 2023. Does anyone even read cover letters anymore, right? Well, it's a bit more complicated than that. No worries, though.
This article will answer your questions about cover letters:
Are cover letters always required and do they even matter?
Do companies and employers read such letters?
Do you have to write a cover letter?
A tried and tested way to write cover letters in case you need one.
Want to write your cover letter fast? Use our cover letter builder. Choose from 20+ professional cover letter templates that match your resume. See actionable examples and get expert tips along the way.
Create your cover letter now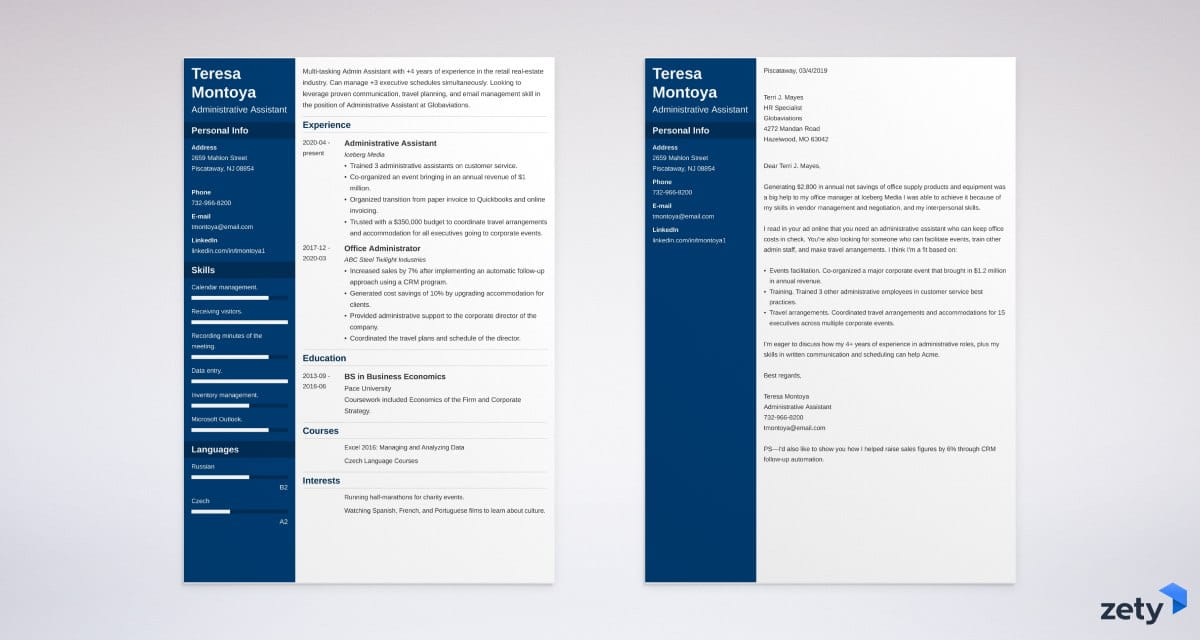 Sample cover letter for a resume— See more cover letter samples and create your cover letter here .
Sold on the idea of writing a cover letter? Get it right with help from:
How to Write a Cover Letter for a Job
Entry Level Cover Letter
Internship Cover Letter
Cover Letter With Salary Requirements
Cover Letter for Promotion
Google Docs Cover Letter Template
Free Cover Letter Template Word
Modern Cover Letter Template
Looking for specific examples? See:
IT Cover Letter
Social Media Manager Cover Letter
Retail Cover Letter
Acting Cover Letter
Data Analyst Cover Letter
Digital Marketing Cover Letter
Cover Letter for Manager Position
Nursing Cover Letter
Cover Letter Examples for All Professions
Cover Letter or Not?
Is a cover letter necessary.
Do you need a cover letter? A cover letter is important and required if the job offer requires a cover letter, the employer, hiring manager, or recruiter requests one, you're applying directly to a person and know their name, or someone has referred you for the position.
So if you're wondering whether you should include a cover letter, the answer is yes in most cases. You should include a cover letter even if it isn't required. There are only a few exceptions.
For example, you might not need a cover letter if you're applying online. Some applicant tracking systems don't allow candidates to submit them. If that's the case, you don't have worry about. In all other cases? You better!
How important is a cover letter ?
A cover letter is important as about 26% of recruiters read cover letters and consider them critical in their decision to hire. Another study on employer preference suggests that 56% want applicants to attach a cover letter to the resume. A CareerBuilder study found that 49% of HR managers consider a covering letter the second best thing to give your resume a boost (number one being customizing your resume .)
What does that mean for you?
Let's say that most recruiters don't read cover letters. But at the same time, half do expect to get one.
Strange, right?
Think about it this way: Even if recruiters don't read cover letters, they might want to pass them to the hiring manager or employer. If the company is small, employers read cover letters to vet their candidates. The fewer the applications, the easier it is to focus on each candidate.
Plus, companies receive hundreds of resumes for most openings. To get the job done, they might reject resumes that are too long or are missing a cover letter.
When not to include a cover letter?
Short answer: when the job posting explicitly states you cannot submit a cover letter.
Plus, no cover letter is better than a bad cover letter. (But we will show you how to write a short but perfect letter in a moment.)
Do I need a cover letter for a resume?
You might need a cover letter: writing one is an extra hoop you choose to jump through, sure, but that's the point. See, an optional cover letter is not optional if you're serious about the job. Full-time, part-time or an internship— 53% of employers think a resume is not enough. Only 47% of job seekers write cover letters. Don't join this crowd.
So, yes, you have to write a cover letter for your resume. Especially, if you need to explain employment gaps or if you're changing careers.
Read on to find out how to make your cover letter a game-changer.
Here's what a cover letter should look like —
Jane Smith 123 Magnolia Street Flowerville, Minnesota 78954 213-444-8576 [email protected]
February 10, 2018
Mr. John Smith CEO Bloomingfields Marketing 4587 Iris Street Flowerville, Minnesota 78954
Dear Mr. Smith,
I am writing to you out of interest for the position of Marketing Manager that I was told about by Penny Armstrong.
I can offer you the skills and experience I've gained from three years as a Marketing Manager at Blue Skies Marketing Solutions.
My experience with brand management, interdepartmental marketing initiatives, and video marketing techniques should make me ideal for the position. I will also bring to the table my experience managing a team of up to twenty people across different countries.
I understand that your new Marketing Manager is in charge of bringing Bloomingfields Marketing up to speed with the digital era. I would love to discuss with you how video marketing and brand management would play into this strategy.
Please find my resume attached if you'd like more details. I look forward to speaking with you during an interview. Please feel free to contact me at 213-444-8576 anytime during the day. Otherwise, I will be in touch after a week. Thank you once again for your time and consideration.
Why is a cover letter necessary?
It Introduces Jane to the hiring manager via Penny.
It illustrates how Jane will add value to the company.
It suggests that Jane has solutions for the company.
It contains Jane's contact information and availability.
Jane's cover letter includes everything a recruiter will want:
Pro Tip: What if there is no official opening? You will want to send a smart letter of interest that includes different content. You will need to provide a reason for applying to a company with no openings. So, personalization and knowledge of the company are more important in this situation.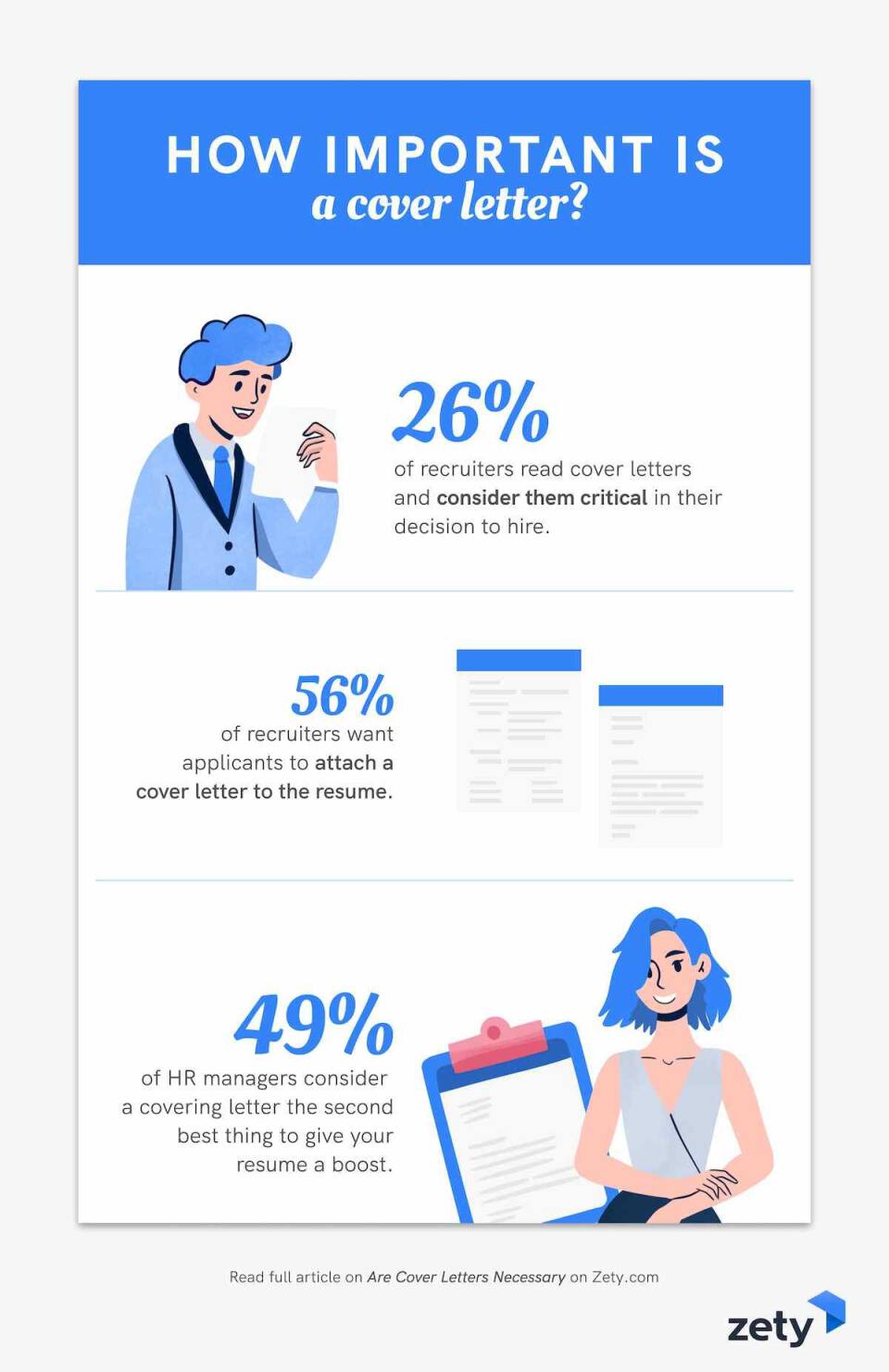 Here's How to Take Your Cover Letter to the Next Level
So, should you write a cover letter? Yes. What can you do to take yours to the next level?
It's all written in the job offer. (Unless someone referred you or you know the hiring manager—then you have an insider's perspective—so go with that.)
It's pretty simple. You'll start by referring to your most recent, relevant experience in your first line.
Where + Title + How Long
Next, highlight a few skills , achievements , or projects . Choose things that will illustrate how you will be a valuable hire. Tailor your answers to the company, individual, and job offer.
Finally, include a third paragraph that ties up everything. Use it to explain how your experience and skills will translate to success in the new role.
Pro Tip: The worst thing that you can do with your cover letter is to repeat your resume. Cover letters say something more than what can be found on the resume.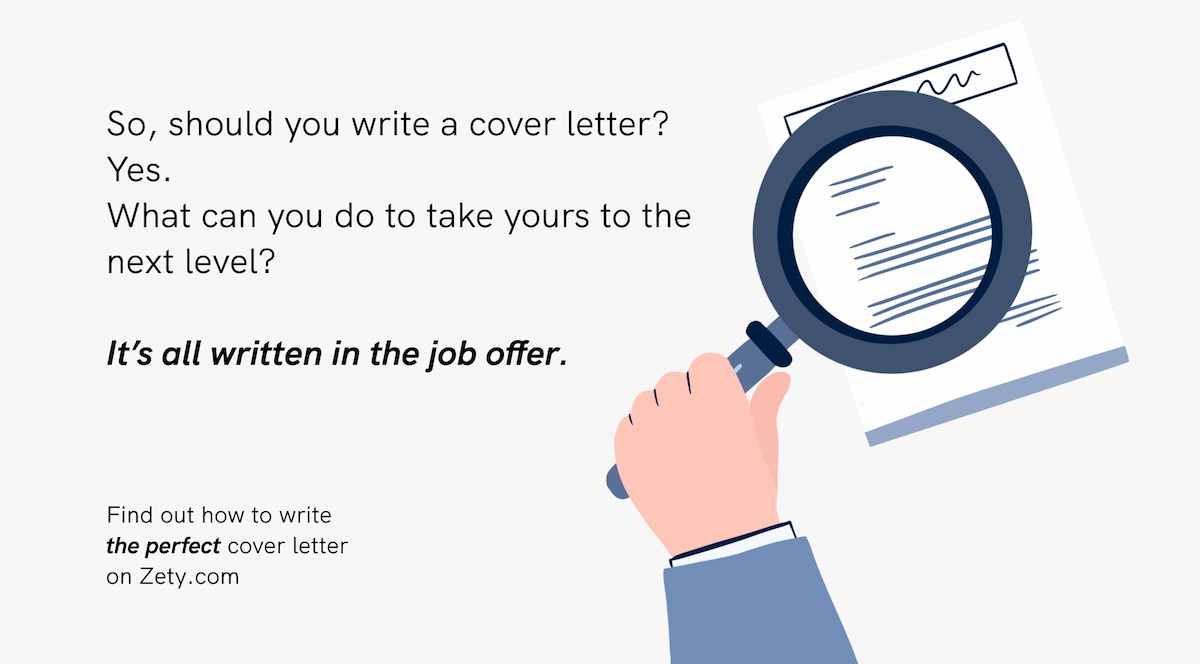 Here's How to Layout a Professional Cover Letter
The cover letter format is the same as it is for most business letters.
Here's an example of a professional cover letter layout from our cover letter builder: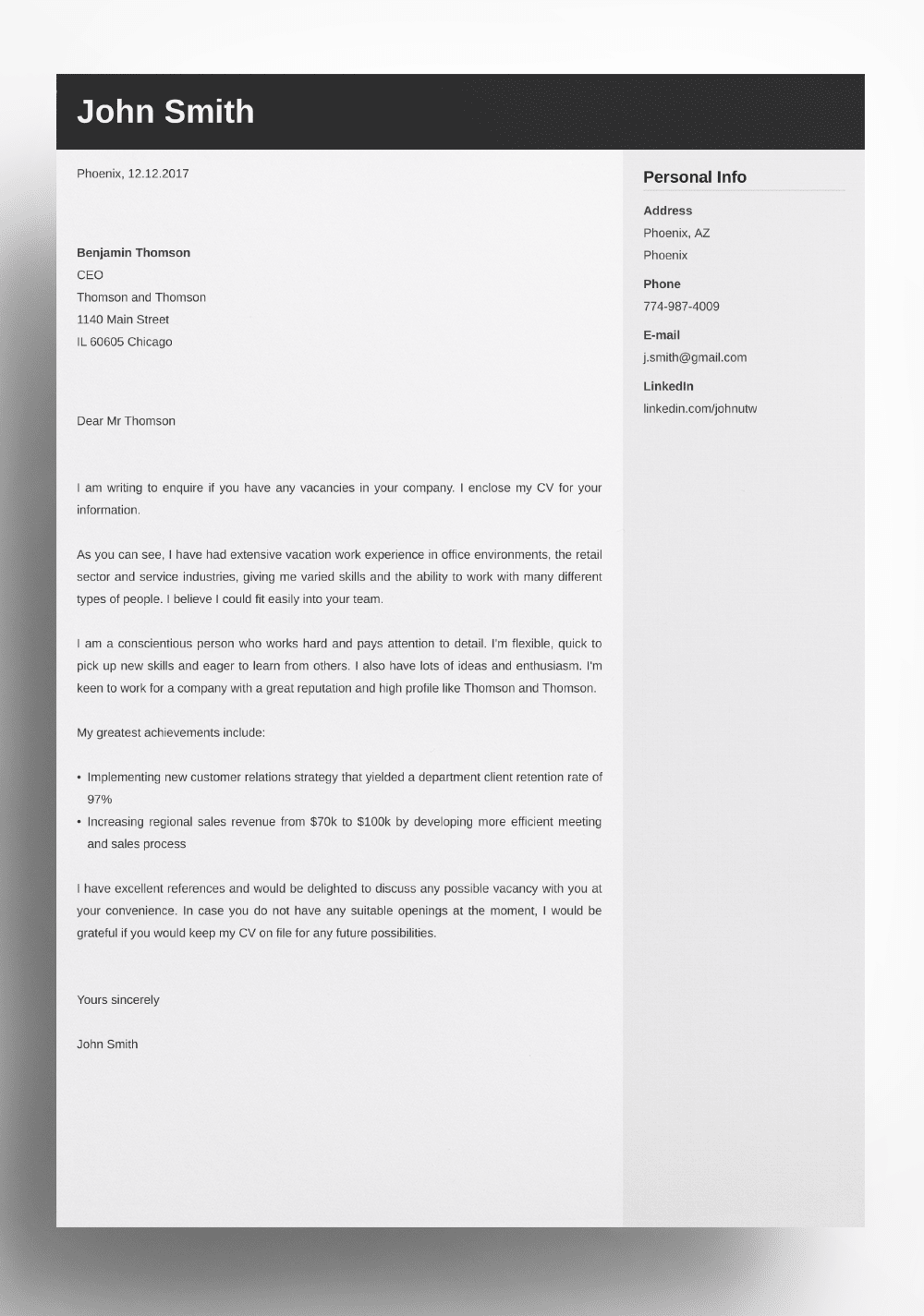 Sample cover letter created using Zety. Pick a template and write your cover letter here .
To start, align your text to the left and add:
Your Contact Information
The Employer's Contact Information
Next, add a cover letter greeting .
Address the cover letter to a specific person in the organization. This will add a personal touch and make your cover letter look less generic . If you can't find the hiring manager's name on the job offer, call the company to find out. This is all the more important when sending your cover letter via email .
If all else fails, write: Dear Hiring Manager .
Follow the greeting with:
The Introduction
The Hook (2–3 paragraphs)
The Conclusion
Your introduction should include a personable introduction to yourself. Also, mention the position for which you're applying.
Remember to make the introduction personable and interesting. Start with something that will spark the interest of the hiring manager. Make sure you don't tell your whole life story: a cover letter should be no longer than 500 words .
Got stuck as soon as you typed Dear John ? This guide will help you: How to Start a Cover Letter: Sample & Complete Guide [20+ Examples]
As for the conclusion, consider including:
A Call to Action—Interview me!
Availability
Contact Information
Reference to Resume
Finish your cover letter with a closing salutation and your name.
Sincerely, Jane Smith
Pro Tip: For business and cover letters, there are several appropriate closing salutations. You can use "Sincerely," "Regards," "Yours Truly," and "Yours Sincerely." It's up to you.
By the way, there is a secret weapon that works wonders when ending a cover letter. Most employers will stop and think, Ah, interesting! —even if they don't read the whole thing. Learn how to seal the deal from this guide: How to End a Cover Letter: Sample & Complete Guide [+20 Examples]
Now, about your important cover letter—
You're almost done. However, there's one thing even candidates with eye-candy resumes get wrong. It's their cover letter template . How so? They usually just write their cover letter in MS Word and call it a day.
But, just look at this matching cover letter and resume set. Notice how professional and balanced it looks.
Now that's a polished application—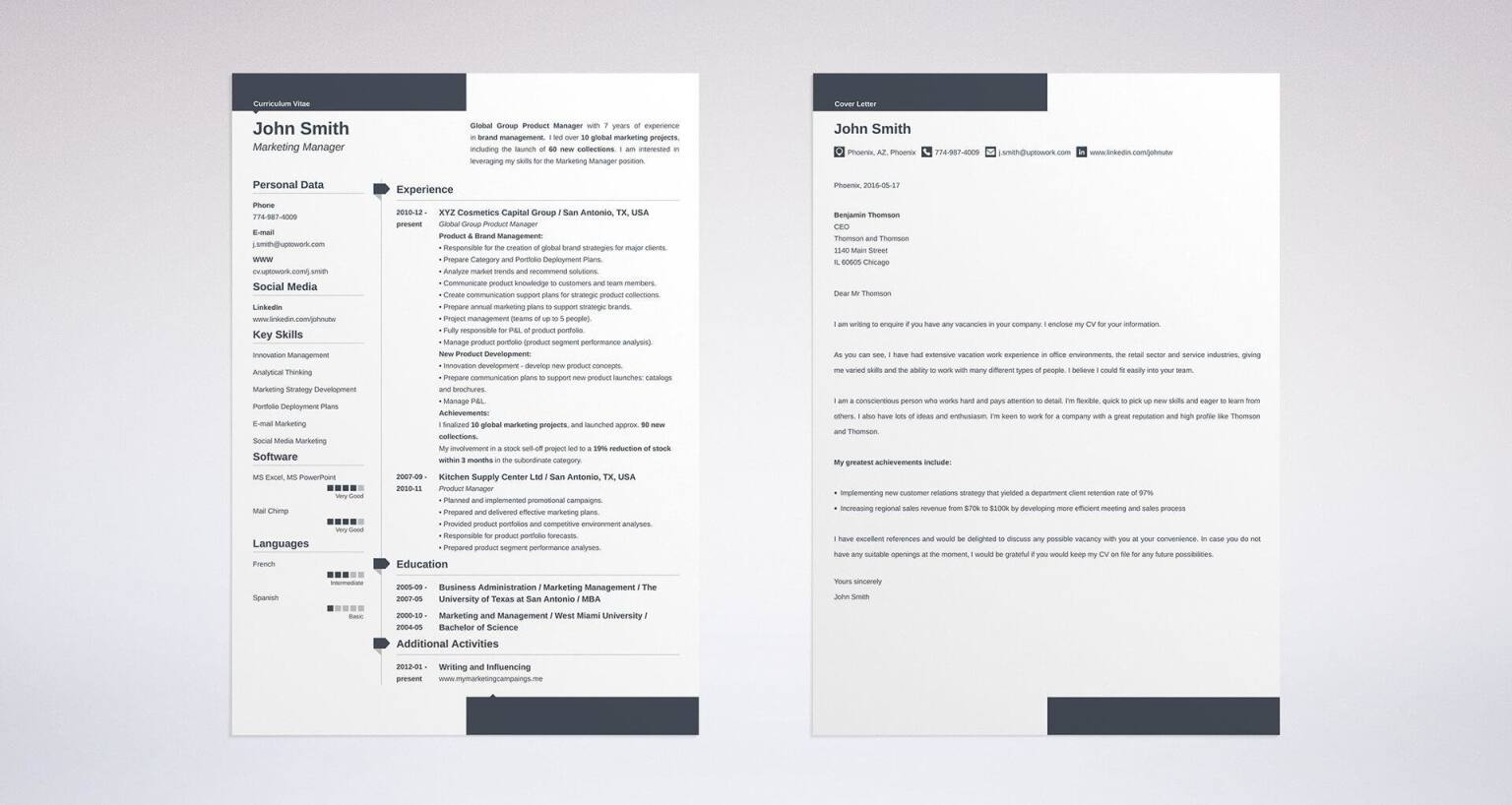 Matching cover letter and resume set. Pick a template and write your cover letter here .
Ready for that new dream job?
Key Takeaway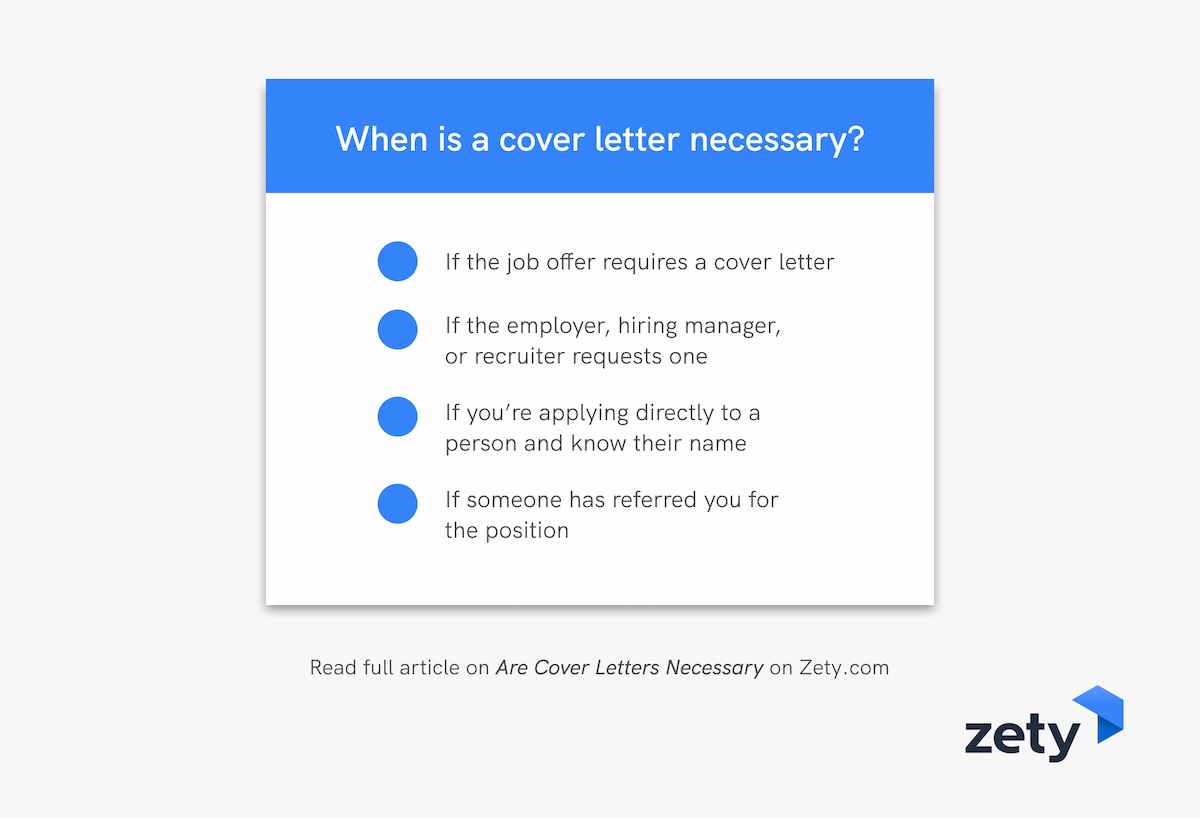 Yes, many recruiters don't read cover letters. But i t's always important to include a cover letter with your application and use it to explain things your resume might miss. Even if you choose to write a short, simple one, a well-written cover letter can be the thing that lands you the job.
Don't miss out. Give the hiring manager what they need. Send that necessary cover letter!
Have you ever impressed the employer with your letter so much they simply had to meet you? Tell us your story in the comments. We would love to learn what you think!
About Zety's Editorial Process
This article has been reviewed by our editorial team to make sure it follows Zety's editorial guidelines . We're committed to sharing our expertise and giving you trustworthy career advice tailored to your needs. High-quality content is what brings over 40 million readers to our site every year. But we don't stop there. Our team conducts original research to understand the job market better, and we pride ourselves on being quoted by top universities and prime media outlets from around the world.
https://www.jobvite.com/wp-content/uploads/2017/05/2017_Job_Seeker_Nation_Survey.pdf
http://journals.sagepub.com/doi/abs/10.1177/1080569909334015
Don't miss out on exclusive stories that will supercharge your career!
Get a weekly dose of inspiration delivered to your inbox
Similar articles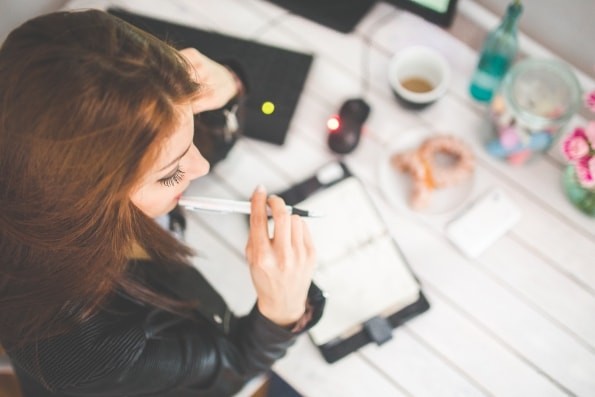 How to Email a Resume to Get a Job [+ Examples]
Ready to send your resume to an employer? Before you hit "send" make sure you're not sending a blank email. Learn how to send a resume through email with our guide.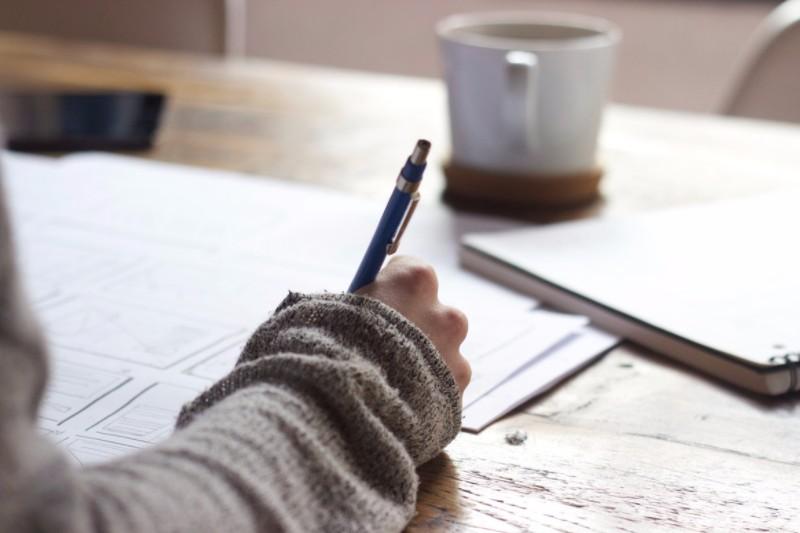 35+ Successful Cover Letter Tips & Advice (With Examples)
Cover letter writing tips—sure to turn any boring letter into something employers want to read.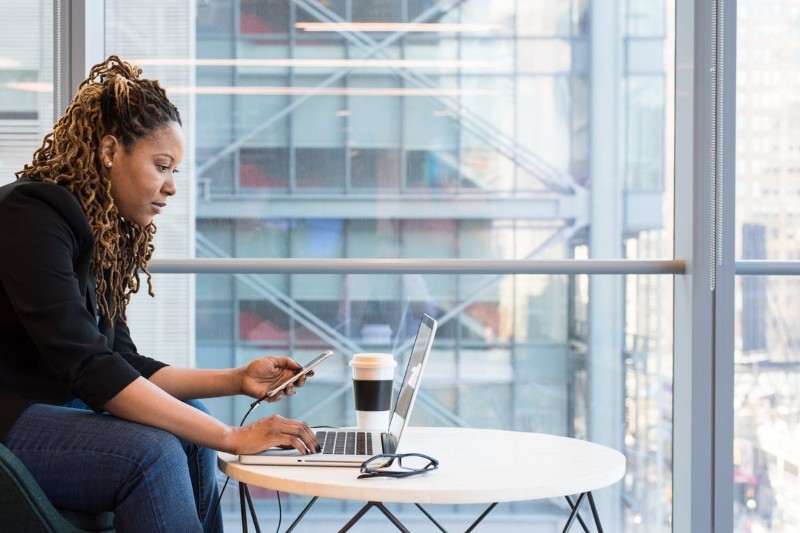 What Is a Cover Letter for a Job? Purpose & Example
Everyone has heard of one, but what is a cover letter for a job and what does it do? Here's a simple explanation plus a full toolbox of cover letter advice.
Side Hustles
Power Players
Young Success
Save and Invest
Become Debt-Free
Land the Job
Closing the Gap
Science of Success
Pop Culture and Media
Psychology and Relationships
Health and Wellness
Real Estate
Most Popular
Related Stories
Work How to tell if a job is going to be   stressful before you take it
Work Psychologist Adam Grant on the 'amazing'   cover letter he remembers years later
Land the Job ZipRecruiter: 3 in-demand soft skills   candidates are 'most lacking in'
Land the Job Don't use LinkedIn's 'open to work'   sign, says former Google recruiter
Land the Job The No. 1 thing to avoid in a job   interview, says a former Google recruiter
58% of workers say cover letters are unnecessary—you might want to write one anyway
For decades, cover letters have been used by hiring managers to gauge whether or not someone is right for a role. However, many of today's job applicants find cover letters to be unnecessary and time-consuming . And with the current leverage employees have in the job market, cover letters may soon be a thing of the past.
A recent poll from Fishbowl by Glassdoor , which surveyed over 13,000 professionals, found that 58% think cover letters are redundant. Only 10% of professionals say they're necessary when applying for a job.
According to Tyler Murphy, a Glassdoor career trends expert, cover letters have historically been favored by hiring managers because they explain a candidate's characteristics in a way that resumes don't.
"Cover letters are an extension of an applicant's resume allowing them to explain why they're applying for the role and why they're interested in this employer," Murphy tells CNBC Make It. "A cover letter is a great opportunity to expand on relevant experiences and catch the attention of the recruiter or hiring manager to hopefully secure an interview."
CNBC Make It spoke with Murphy to learn more about the future of cover letters and what you should do if a job posting asks for them.
Bye-bye, cover letters
Fishbowl by Glassdoor found that recruiter's opinions were split about cover letters – some say they'll go the extra mile to read them, while others say they flat-out hate them. Though recruiters may be more likely to read them for a more prominent role, the majority of respondents find cover letters obsolete.
"The future of this historical hiring component looks grim," Murphy says. "However, while companies requiring cover letters may dwindle, we expect many employers will allow the candidate to decide for themselves whether they want to submit one."
Is optional really optional?
As companies have begun to stray away from the cover letter requirement, many job postings do have the option for candidates to submit them. Though it's an extra step and time-consuming, Murphy says it may be worth the consideration.
"When deciding whether to send a cover letter, it's always best to weigh the pros and cons. On the downside, a cover letter can take time away from applying to other jobs and might feel unnecessary, but on the upside, a cover letter can help you stand out against the competition," Murphy says.
"If 58% of professionals say cover letters aren't necessary when applying to jobs, then a recruiter might perk up when they see you've gone above and beyond to send one."
How to write the perfect cover letter
According to Murphy, If you do decide to include a cover letter with your resume, it's important to keep these three things in mind:
Cover letters aren't one size fits all, Murphy explains. "Always make sure to customize a cover letter and tailor it for the specific company and role. Make sure to cite specific responsibilities outlined in the job description and clarify why your own experiences are a good match."
Though a recruiter may go out of their way to read your cover letter, they don't want to spend all day on it. Job applicants should try to make their point in as few words as possible.
"There's no minimum word count for a successful cover letter, so be concise and keep in mind 'quality over quantity," Murphy advises. "Recruiters will likely only spend a few seconds reviewing a cover letter, so make sure to catch their attention and get to the point."
Show enthusiasm
Murphy says that if you're excited about a job opportunity, don't be afraid to convey it – it could work in your favor.
"Finally, and most importantly, if you're applying for your dream job or company, then let them know in the cover letter. After all, a cover letter is an opportunity to share your passion for the role, company or industry and to make it clear why you're the best fit."
These hard and soft skills can help "future-proof" your career, according to LinkedIn creators
4 common issues you may have at work, and 4 books that could help, according to a career coach
83% of workers have seen or experienced quiet firing—7 signs to look for
Sign up now: Get smarter about your money and career with our weekly newsletter