Using Case Studies to Teach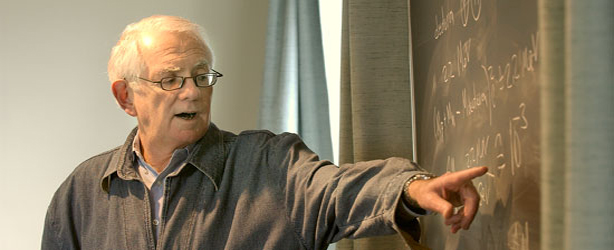 Why Use Cases?
Many students are more inductive than deductive reasoners, which means that they learn better from examples than from logical development starting with basic principles. The use of case studies can therefore be a very effective classroom technique.
Case studies are have long been used in business schools, law schools, medical schools and the social sciences, but they can be used in any discipline when instructors want students to explore how what they have learned applies to real world situations. Cases come in many formats, from a simple "What would you do in this situation?" question to a detailed description of a situation with accompanying data to analyze. Whether to use a simple scenario-type case or a complex detailed one depends on your course objectives.
Most case assignments require students to answer an open-ended question or develop a solution to an open-ended problem with multiple potential solutions. Requirements can range from a one-paragraph answer to a fully developed group action plan, proposal or decision.
Common Case Elements
Most "full-blown" cases have these common elements:
A decision-maker who is grappling with some question or problem that needs to be solved.
A description of the problem's context (a law, an industry, a family).
Supporting data, which can range from data tables to links to URLs, quoted statements or testimony, supporting documents, images, video, or audio.
Case assignments can be done individually or in teams so that the students can brainstorm solutions and share the work load.
The following discussion of this topic incorporates material presented by Robb Dixon of the School of Management and Rob Schadt of the School of Public Health at CEIT workshops. Professor Dixon also provided some written comments that the discussion incorporates.
Advantages to the use of case studies in class
A major advantage of teaching with case studies is that the students are actively engaged in figuring out the principles by abstracting from the examples. This develops their skills in:
Problem solving
Analytical tools, quantitative and/or qualitative, depending on the case
Decision making in complex situations
Coping with ambiguities
Guidelines for using case studies in class
In the most straightforward application, the presentation of the case study establishes a framework for analysis. It is helpful if the statement of the case provides enough information for the students to figure out solutions and then to identify how to apply those solutions in other similar situations. Instructors may choose to use several cases so that students can identify both the similarities and differences among the cases.
Depending on the course objectives, the instructor may encourage students to follow a systematic approach to their analysis.  For example:
What is the issue?
What is the goal of the analysis?
What is the context of the problem?
What key facts should be considered?
What alternatives are available to the decision-maker?
What would you recommend — and why?
An innovative approach to case analysis might be to have students  role-play the part of the people involved in the case. This not only actively engages students, but forces them to really understand the perspectives of the case characters. Videos or even field trips showing the venue in which the case is situated can help students to visualize the situation that they need to analyze.
Accompanying Readings
Case studies can be especially effective if they are paired with a reading assignment that introduces or explains a concept or analytical method that applies to the case. The amount of emphasis placed on the use of the reading during the case discussion depends on the complexity of the concept or method. If it is straightforward, the focus of the discussion can be placed on the use of the analytical results. If the method is more complex, the instructor may need to walk students through its application and the interpretation of the results.
Leading the Case Discussion and Evaluating Performance
Decision cases are more interesting than descriptive ones. In order to start the discussion in class, the instructor can start with an easy, noncontroversial question that all the students should be able to answer readily. However, some of the best case discussions start by forcing the students to take a stand. Some instructors will ask a student to do a formal "open" of the case, outlining his or her entire analysis.  Others may choose to guide discussion with questions that move students from problem identification to solutions.  A skilled instructor steers questions and discussion to keep the class on track and moving at a reasonable pace.
In order to motivate the students to complete the assignment before class as well as to stimulate attentiveness during the class, the instructor should grade the participation—quantity and especially quality—during the discussion of the case. This might be a simple check, check-plus, check-minus or zero. The instructor should involve as many students as possible. In order to engage all the students, the instructor can divide them into groups, give each group several minutes to discuss how to answer a question related to the case, and then ask a randomly selected person in each group to present the group's answer and reasoning. Random selection can be accomplished through rolling of dice, shuffled index cards, each with one student's name, a spinning wheel, etc.
Tips on the Penn State U. website: http://tlt.its.psu.edu/suggestions/cases/
If you are interested in using this technique in a science course, there is a good website on use of case studies in the sciences at the University of Buffalo.
Dunne, D. and Brooks, K. (2004) Teaching with Cases (Halifax, NS: Society for Teaching and Learning in Higher Education), ISBN 0-7703-8924-4 (Can be ordered at http://www.bookstore.uwo.ca/ at a cost of $15.00)
Center for Teaching
Case studies.
Print Version
Case studies are stories that are used as a teaching tool to show the application of a theory or concept to real situations. Dependent on the goal they are meant to fulfill, cases can be fact-driven and deductive where there is a correct answer, or they can be context driven where multiple solutions are possible. Various disciplines have employed case studies, including humanities, social sciences, sciences, engineering, law, business, and medicine. Good cases generally have the following features: they tell a good story, are recent, include dialogue, create empathy with the main characters, are relevant to the reader, serve a teaching function, require a dilemma to be solved, and have generality.
Instructors can create their own cases or can find cases that already exist. The following are some things to keep in mind when creating a case:
What do you want students to learn from the discussion of the case?
What do they already know that applies to the case?
What are the issues that may be raised in discussion?
How will the case and discussion be introduced?
What preparation is expected of students? (Do they need to read the case ahead of time? Do research? Write anything?)
What directions do you need to provide students regarding what they are supposed to do and accomplish?
Do you need to divide students into groups or will they discuss as the whole class?
Are you going to use role-playing or facilitators or record keepers? If so, how?
What are the opening questions?
How much time is needed for students to discuss the case?
What concepts are to be applied/extracted during the discussion?
How will you evaluate students?
To find other cases that already exist, try the following websites:
The National Center for Case Study Teaching in Science , University of Buffalo. SUNY-Buffalo maintains this set of links to other case studies on the web in disciplines ranging from engineering and ethics to sociology and business
A Journal of Teaching Cases in Public Administration and Public Policy , University of Washington
For more information:
World Association for Case Method Research and Application
Book Review :  Teaching and the Case Method , 3rd ed., vols. 1 and 2, by Louis Barnes, C. Roland (Chris) Christensen, and Abby Hansen. Harvard Business School Press, 1994; 333 pp. (vol 1), 412 pp. (vol 2).
Teaching Guides
Online Course Development Resources
Principles & Frameworks
Pedagogies & Strategies
Reflecting & Assessing
Challenges & Opportunities
Populations & Contexts
Quick Links
Services for Departments and Schools
Examples of Online Instructional Modules
Making Learning Relevant With Case Studies
The open-ended problems presented in case studies give students work that feels connected to their lives.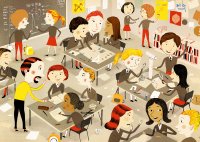 To prepare students for jobs that haven't been created yet, we need to teach them how to be great problem solvers so that they'll be ready for anything. One way to do this is by teaching content and skills using real-world case studies, a learning model that's focused on reflection during the problem-solving process. It's similar to project-based learning, but PBL is more focused on students creating a product.
Case studies have been used for years by businesses, law and medical schools, physicians on rounds, and artists critiquing work. Like other forms of problem-based learning, case studies can be accessible for every age group, both in one subject and in interdisciplinary work.
You can get started with case studies by tackling relatable questions like these with your students:
How can we limit food waste in the cafeteria?
How can we get our school to recycle and compost waste? (Or, if you want to be more complex, how can our school reduce its carbon footprint?)
How can we improve school attendance?
How can we reduce the number of people who get sick at school during cold and flu season?
Addressing questions like these leads students to identify topics they need to learn more about. In researching the first question, for example, students may see that they need to research food chains and nutrition. Students often ask, reasonably, why they need to learn something, or when they'll use their knowledge in the future. Learning is most successful for students when the content and skills they're studying are relevant, and case studies offer one way to create that sense of relevance.
Teaching With Case Studies
Ultimately, a case study is simply an interesting problem with many correct answers. What does case study work look like in classrooms? Teachers generally start by having students read the case or watch a video that summarizes the case. Students then work in small groups or individually to solve the case study. Teachers set milestones defining what students should accomplish to help them manage their time.
During the case study learning process, student assessment of learning should be focused on reflection. Arthur L. Costa and Bena Kallick's Learning and Leading With Habits of Mind gives several examples of what this reflection can look like in a classroom: 
Journaling: At the end of each work period, have students write an entry summarizing what they worked on, what worked well, what didn't, and why. Sentence starters and clear rubrics or guidelines will help students be successful. At the end of a case study project, as Costa and Kallick write, it's helpful to have students "select significant learnings, envision how they could apply these learnings to future situations, and commit to an action plan to consciously modify their behaviors."
Interviews: While working on a case study, students can interview each other about their progress and learning. Teachers can interview students individually or in small groups to assess their learning process and their progress.
Student discussion: Discussions can be unstructured—students can talk about what they worked on that day in a think-pair-share or as a full class—or structured, using Socratic seminars or fishbowl discussions. If your class is tackling a case study in small groups, create a second set of small groups with a representative from each of the case study groups so that the groups can share their learning.
4 Tips for Setting Up a Case Study
1. Identify a problem to investigate: This should be something accessible and relevant to students' lives. The problem should also be challenging and complex enough to yield multiple solutions with many layers.
2. Give context: Think of this step as a movie preview or book summary. Hook the learners to help them understand just enough about the problem to want to learn more.
3. Have a clear rubric: Giving structure to your definition of quality group work and products will lead to stronger end products. You may be able to have your learners help build these definitions.
4. Provide structures for presenting solutions: The amount of scaffolding you build in depends on your students' skill level and development. A case study product can be something like several pieces of evidence of students collaborating to solve the case study, and ultimately presenting their solution with a detailed slide deck or an essay—you can scaffold this by providing specified headings for the sections of the essay.
Problem-Based Teaching Resources
There are many high-quality, peer-reviewed resources that are open source and easily accessible online.
The National Center for Case Study Teaching in Science at the University at Buffalo built an online collection of more than 800 cases that cover topics ranging from biochemistry to economics. There are resources for middle and high school students.
Models of Excellence , a project maintained by EL Education and the Harvard Graduate School of Education, has examples of great problem- and project-based tasks—and corresponding exemplary student work—for grades pre-K to 12.
The Interdisciplinary Journal of Problem-Based Learning at Purdue University is an open-source journal that publishes examples of problem-based learning in K–12 and post-secondary classrooms.
The Tech Edvocate has a list of websites and tools related to problem-based learning.
In their book Problems as Possibilities , Linda Torp and Sara Sage write that at the elementary school level, students particularly appreciate how they feel that they are taken seriously when solving case studies. At the middle school level, "researchers stress the importance of relating middle school curriculum to issues of student concern and interest." And high schoolers, they write, find the case study method "beneficial in preparing them for their future."
Columbia University in the City of New York
Office of Teaching, Learning, and Innovation
University Policies
Columbia Online
Academic Calendar
Resources and Technology
Resources and Guides
Case Method Teaching and Learning
What is the case method? How can the case method be used to engage learners? What are some strategies for getting started? This guide helps instructors answer these questions by providing an overview of the case method while highlighting learner-centered and digitally-enhanced approaches to teaching with the case method. The guide also offers tips to instructors as they get started with the case method and additional references and resources.
On this page:
What is case method teaching.
Why use the Case Method?
Case method teaching approaches, how do i get started.
The CTL is here to help!
For support with implementing a case method approach in your course, email [email protected] to schedule your 1-1 consultation .
Case method 1 teaching is an active form of instruction that focuses on a case and involves students learning by doing 2 3 . Cases are real or invented stories 4  that include "an educational message" or recount events, problems, dilemmas, theoretical or conceptual issue that requires analysis and/or decision-making.
Case-based teaching simulates real world situations and asks students to actively grapple with complex problems 5 6 This method of instruction is used across disciplines to promote learning, and is common in law, business, medicine, among other fields. See Table 1 below for a few types of cases and the learning they promote.
Table 1: Types of cases and the learning they promote.
For a more complete list, see Case Types & Teaching Methods: A Classification Scheme from the National Center for Case Study Teaching in Science.
Back to Top
Case Method Teaching and Learning at Columbia
The case method is actively used in classrooms across Columbia, at the Morningside campus in the School of International and Public Affairs (SIPA), the School of Business, Arts and Sciences, among others, and at Columbia University Irving Medical campus.
Faculty Spotlight:
Professor Mary Ann Price on Using Case Study Method to Place Pre-Med Students in Real-Life Scenarios
Read more  
Professor De Pinho on Using the Case Method in the Mailman Core
Case method teaching has been found to improve student learning, to increase students' perception of learning gains, and to meet learning objectives 8 9 . Faculty have noted the instructional benefits of cases including greater student engagement in their learning 10 , deeper student understanding of concepts, stronger critical thinking skills, and an ability to make connections across content areas and view an issue from multiple perspectives 11 . 
Through case-based learning, students are the ones asking questions about the case, doing the problem-solving, interacting with and learning from their peers, "unpacking" the case, analyzing the case, and summarizing the case. They learn how to work with limited information and ambiguity, think in professional or disciplinary ways, and ask themselves "what would I do if I were in this specific situation?"
The case method bridges theory to practice, and promotes the development of skills including: communication, active listening, critical thinking, decision-making, and metacognitive skills 12 , as students apply course content knowledge, reflect on what they know and their approach to analyzing, and make sense of a case. 
Though the case method has historical roots as an instructor-centered approach that uses the Socratic dialogue and cold-calling, it is possible to take a more learner-centered approach in which students take on roles and tasks traditionally left to the instructor. 
Cases are often used as "vehicles for classroom discussion" 13 . Students should be encouraged to take ownership of their learning from a case. Discussion-based approaches engage students in thinking and communicating about a case. Instructors can set up a case activity in which students are the ones doing the work of "asking questions, summarizing content, generating hypotheses, proposing theories, or offering critical analyses" 14 . 
The role of the instructor is to share a case or ask students to share or create a case to use in class, set expectations, provide instructions, and assign students roles in the discussion. Student roles in a case discussion can include: 
discussion "starters" get the conversation started with a question or posing the questions that their peers came up with; 
facilitators listen actively, validate the contributions of peers, ask follow-up questions, draw connections, refocus the conversation as needed; 
recorders take-notes of the main points of the discussion, record on the board, upload to CourseWorks, or type and project on the screen; and 
discussion "wrappers" lead a summary of the main points of the discussion. 
Prior to the case discussion, instructors can model case analysis and the types of questions students should ask, co-create discussion guidelines with students, and ask for students to submit discussion questions. During the discussion, the instructor can keep time, intervene as necessary (however the students should be doing the talking), and pause the discussion for a debrief and to ask students to reflect on what and how they learned from the case activity. 
Note: case discussions can be enhanced using technology. Live discussions can occur via video-conferencing (e.g., using Zoom ) or asynchronous discussions can occur using the Discussions tool in CourseWorks (Canvas) .
Table 2 includes a few interactive case method approaches. Regardless of the approach selected, it is important to create a learning environment in which students feel comfortable participating in a case activity and learning from one another. See below for tips on supporting student in how to learn from a case in the "getting started" section and how to create a supportive learning environment in the Guide for Inclusive Teaching at Columbia . 
Table 2. Strategies for Engaging Students in Case-Based Learning
Approaches to case teaching should be informed by course learning objectives, and can be adapted for small, large, hybrid, and online classes. Instructional technology can be used in various ways to deliver, facilitate, and assess the case method. For instance, an online module can be created in CourseWorks (Canvas) to structure the delivery of the case, allow students to work at their own pace, engage all learners, even those reluctant to speak up in class, and assess understanding of a case and student learning. Modules can include text, embedded media (e.g., using Panopto or Mediathread ) curated by the instructor, online discussion, and assessments. Students can be asked to read a case and/or watch a short video, respond to quiz questions and receive immediate feedback, post questions to a discussion, and share resources. 
For more information about options for incorporating educational technology to your course, please contact your Learning Designer .
To ensure that students are learning from the case approach, ask them to pause and reflect on what and how they learned from the case. Time to reflect  builds your students' metacognition, and when these reflections are collected they provides you with insights about the effectiveness of your approach in promoting student learning.
Well designed case-based learning experiences: 1) motivate student involvement, 2) have students doing the work, 3) help students develop knowledge and skills, and 4) have students learning from each other.  
Designing a case-based learning experience should center around the learning objectives for a course. The following points focus on intentional design. 
Identify learning objectives, determine scope, and anticipate challenges. 
Why use the case method in your course? How will it promote student learning differently than other approaches? 
What are the learning objectives that need to be met by the case method? What knowledge should students apply and skills should they practice? 
What is the scope of the case? (a brief activity in a single class session to a semester-long case-based course; if new to case method, start small with a single case). 
What challenges do you anticipate (e.g., student preparation and prior experiences with case learning, discomfort with discussion, peer-to-peer learning, managing discussion) and how will you plan for these in your design? 
If you are asking students to use transferable skills for the case method (e.g., teamwork, digital literacy) make them explicit. 
Determine how you will know if the learning objectives were met and develop a plan for evaluating the effectiveness of the case method to inform future case teaching. 
What assessments and criteria will you use to evaluate student work or participation in case discussion? 
How will you evaluate the effectiveness of the case method? What feedback will you collect from students? 
How might you leverage technology for assessment purposes? For example, could you quiz students about the case online before class, accept assignment submissions online, use audience response systems (e.g., PollEverywhere) for formative assessment during class? 
Select an existing case, create your own, or encourage students to bring course-relevant cases, and prepare for its delivery
Where will the case method fit into the course learning sequence? 
Is the case at the appropriate level of complexity? Is it inclusive, culturally relevant, and relatable to students? 
What materials and preparation will be needed to present the case to students? (e.g., readings, audiovisual materials, set up a module in CourseWorks). 
Plan for the case discussion and an active role for students
What will your role be in facilitating case-based learning? How will you model case analysis for your students? (e.g., present a short case and demo your approach and the process of case learning) (Davis, 2009). 
What discussion guidelines will you use that include your students' input? 
How will you encourage students to ask and answer questions, summarize their work, take notes, and debrief the case? 
If students will be working in groups, how will groups form? What size will the groups be? What instructions will they be given? How will you ensure that everyone participates? What will they need to submit? Can technology be leveraged for any of these areas? 
Have you considered students of varied cognitive and physical abilities and how they might participate in the activities/discussions, including those that involve technology? 
Student preparation and expectations
How will you communicate about the case method approach to your students? When will you articulate the purpose of case-based learning and expectations of student engagement? What information about case-based learning and expectations will be included in the syllabus?
What preparation and/or assignment(s) will students complete in order to learn from the case? (e.g., read the case prior to class, watch a case video prior to class, post to a CourseWorks discussion, submit a brief memo, complete a short writing assignment to check students' understanding of a case, take on a specific role, prepare to present a critique during in-class discussion).
Andersen, E. and Schiano, B. (2014). Teaching with Cases: A Practical Guide . Harvard Business Press. 
Bonney, K. M. (2015). Case Study Teaching Method Improves Student Performance and Perceptions of Learning Gains†. Journal of Microbiology & Biology Education , 16 (1), 21–28. https://doi.org/10.1128/jmbe.v16i1.846
Davis, B.G. (2009). Chapter 24: Case Studies. In Tools for Teaching. Second Edition. Jossey-Bass. 
Garvin, D.A. (2003). Making the Case: Professional Education for the world of practice. Harvard Magazine. September-October 2003, Volume 106, Number 1, 56-107.
Golich, V.L. (2000). The ABCs of Case Teaching. International Studies Perspectives. 1, 11-29. 
Golich, V.L.; Boyer, M; Franko, P.; and Lamy, S. (2000). The ABCs of Case Teaching. Pew Case Studies in International Affairs. Institute for the Study of Diplomacy. 
Heath, J. (2015). Teaching & Writing Cases: A Practical Guide. The Case Center, UK. 
Herreid, C.F. (2011). Case Study Teaching. New Directions for Teaching and Learning. No. 128, Winder 2011, 31 – 40. 
Herreid, C.F. (2007). Start with a Story: The Case Study Method of Teaching College Science . National Science Teachers Association. Available as an ebook through Columbia Libraries. 
Herreid, C.F. (2006). "Clicker" Cases: Introducing Case Study Teaching Into Large Classrooms. Journal of College Science Teaching. Oct 2006, 36(2). https://search.proquest.com/docview/200323718?pq-origsite=gscholar  
Krain, M. (2016). Putting the Learning in Case Learning? The Effects of Case-Based Approaches on Student Knowledge, Attitudes, and Engagement. Journal on Excellence in College Teaching. 27(2), 131-153. 
Lundberg, K.O. (Ed.). (2011). Our Digital Future: Boardrooms and Newsrooms. Knight Case Studies Initiative. 
Popil, I. (2011). Promotion of critical thinking by using case studies as teaching method. Nurse Education Today, 31(2), 204–207. https://doi.org/10.1016/j.nedt.2010.06.002
Schiano, B. and Andersen, E. (2017). Teaching with Cases Online . Harvard Business Publishing. 
Thistlethwaite, JE; Davies, D.; Ekeocha, S.; Kidd, J.M.; MacDougall, C.; Matthews, P.; Purkis, J.; Clay D. (2012). The effectiveness of case-based learning in health professional education: A BEME systematic review . Medical Teacher. 2012; 34(6): e421-44. 
Yadav, A.; Lundeberg, M.; DeSchryver, M.; Dirkin, K.; Schiller, N.A.; Maier, K. and Herreid, C.F. (2007). Teaching Science with Case Studies: A National Survey of Faculty Perceptions of the Benefits and Challenges of Using Cases. Journal of College Science Teaching; Sept/Oct 2007; 37(1). 
Weimer, M. (2013). Learner-Centered Teaching: Five Key Changes to Practice. Second Edition. Jossey-Bass.
Additional resources 
Teaching with Cases , Harvard Kennedy School of Government. 
Features "what is a teaching case?" video that defines a teaching case, and provides documents to help students prepare for case learning, Common case teaching challenges and solutions, tips for teaching with cases. 
Promoting excellence and innovation in case method teaching: Teaching by the Case Method , Christensen Center for Teaching & Learning. Harvard Business School. 
National Center for Case Study Teaching in Science . University of Buffalo. 
A collection of peer-reviewed STEM cases to teach scientific concepts and content, promote process skills and critical thinking. The Center welcomes case submissions. Case classification scheme of case types and teaching methods:
Different types of cases: analysis case, dilemma/decision case, directed case, interrupted case, clicker case, a flipped case, a laboratory case. 
Different types of teaching methods: problem-based learning, discussion, debate, intimate debate, public hearing, trial, jigsaw, role-play. 
Columbia Resources
Resources available to support your use of case method: The University hosts a number of case collections including: the Case Consortium (a collection of free cases in the fields of journalism, public policy, public health, and other disciplines that include teaching and learning resources; SIPA's Picker Case Collection (audiovisual case studies on public sector innovation, filmed around the world and involving SIPA student teams in producing the cases); and Columbia Business School CaseWorks , which develops teaching cases and materials for use in Columbia Business School classrooms.
Center for Teaching and Learning
The Center for Teaching and Learning (CTL) offers a variety of programs and services for instructors at Columbia. The CTL can provide customized support as you plan to use the case method approach through implementation. Schedule a one-on-one consultation. 
Office of the Provost
The Hybrid Learning Course Redesign grant program from the Office of the Provost provides support for faculty who are developing innovative and technology-enhanced pedagogy and learning strategies in the classroom. In addition to funding, faculty awardees receive support from CTL staff as they redesign, deliver, and evaluate their hybrid courses.
The Start Small! Mini-Grant provides support to faculty who are interested in experimenting with one new pedagogical strategy or tool. Faculty awardees receive funds and CTL support for a one-semester period.
Explore our teaching resources.
Blended Learning
Contemplative Pedagogy
Inclusive Teaching Guide
FAQ for Teaching Assistants
Metacognition
CTL resources and technology for you.
Overview of all CTL Resources and Technology
The origins of this method can be traced to Harvard University where in 1870 the Law School began using cases to teach students how to think like lawyers using real court decisions. This was followed by the Business School in 1920 (Garvin, 2003). These professional schools recognized that lecture mode of instruction was insufficient to teach critical professional skills, and that active learning would better prepare learners for their professional lives. ↩
Golich, V.L. (2000). The ABCs of Case Teaching. International Studies Perspectives. 1, 11-29. ↩
Herreid, C.F. (2007). Start with a Story: The Case Study Method of Teaching College Science . National Science Teachers Association. Available as an ebook through Columbia Libraries. ↩
Davis, B.G. (2009). Chapter 24: Case Studies. In Tools for Teaching. Second Edition. Jossey-Bass. ↩
Andersen, E. and Schiano, B. (2014). Teaching with Cases: A Practical Guide . Harvard Business Press. ↩
Lundberg, K.O. (Ed.). (2011). Our Digital Future: Boardrooms and Newsrooms. Knight Case Studies Initiative. ↩
Heath, J. (2015). Teaching & Writing Cases: A Practical Guide. The Case Center, UK. ↩
Bonney, K. M. (2015). Case Study Teaching Method Improves Student Performance and Perceptions of Learning Gains†. Journal of Microbiology & Biology Education , 16 (1), 21–28. https://doi.org/10.1128/jmbe.v16i1.846 ↩
Krain, M. (2016). Putting the Learning in Case Learning? The Effects of Case-Based Approaches on Student Knowledge, Attitudes, and Engagement. Journal on Excellence in College Teaching. 27(2), 131-153. ↩
Thistlethwaite, JE; Davies, D.; Ekeocha, S.; Kidd, J.M.; MacDougall, C.; Matthews, P.; Purkis, J.; Clay D. (2012). The effectiveness of case-based learning in health professional education: A BEME systematic review . Medical Teacher. 2012; 34(6): e421-44. ↩
Yadav, A.; Lundeberg, M.; DeSchryver, M.; Dirkin, K.; Schiller, N.A.; Maier, K. and Herreid, C.F. (2007). Teaching Science with Case Studies: A National Survey of Faculty Perceptions of the Benefits and Challenges of Using Cases. Journal of College Science Teaching; Sept/Oct 2007; 37(1). ↩
Popil, I. (2011). Promotion of critical thinking by using case studies as teaching method. Nurse Education Today, 31(2), 204–207. https://doi.org/10.1016/j.nedt.2010.06.002 ↩
Weimer, M. (2013). Learner-Centered Teaching: Five Key Changes to Practice. Second Edition. Jossey-Bass. ↩
Herreid, C.F. (2006). "Clicker" Cases: Introducing Case Study Teaching Into Large Classrooms. Journal of College Science Teaching. Oct 2006, 36(2). https://search.proquest.com/docview/200323718?pq-origsite=gscholar ↩
This website uses cookies to identify users, improve the user experience and requires cookies to work. By continuing to use this website, you consent to Columbia University's use of cookies and similar technologies, in accordance with the Columbia University Website Cookie Notice .
Teaching With Cases
Included here are resources to learn more about case method and teaching with cases.
What Is A Teaching Case?
This video explores the definition of a teaching case and introduces the rationale for using case method.
Narrated by Carolyn Wood, former director of the HKS Case Program
Learning by the Case Method
Questions for class discussion, common case teaching challenges and possible solutions, teaching with cases tip sheet, teaching ethics by the case method.
The case method is an effective way to increase student engagement and challenge students to integrate and apply skills to real-world problems. In these videos, Using the Case Method to Teach Public Policy , you'll find invaluable insights into the art of case teaching from one of HKS's most respected professors, Jose A. Gomez-Ibanez.
Chapter 1: Preparing for Class (2:29)
Chapter 2: How to begin the class and structure the discussion blocks (1:37)
Chapter 3: How to launch the discussion (1:36)
Chapter 4: Tools to manage the class discussion (2:23)
Chapter 5: Encouraging participation and acknowledging students' comments (1:52)
Chapter 6: Transitioning from one block to the next / Importance of body (2:05)
Chapter 7: Using the board plan to feed the discussion (3:33)
Chapter 8: Exploring the richness of the case (1:42)
Chapter 9: The wrap-up. Why teach cases? (2:49)

Want to create or adapt books like this? Learn more about how Pressbooks supports open publishing practices.
Teaching with Case Studies
The Case Study method is based on focused stories, rooted in reality, and provides contextual information such as background, characters, setting, and enough specific details to provide some guidance. Cases can be used to illustrate, remediate, and practice critical thinking, teamwork, research, and communication skills. Classroom applications of the case study method include:
Socratic cross examination
Directed discussion or research teams
Public hearings or trials
Dialogue paper (e.g., 10 exchanges between two characters from opposing sides of an issue that finish with a personal opinion or reflection)
At the Fifth Annual Conference on Case Study Teaching in Science hosted by the University of Buffalo-SUNY, two broad categories of case studies were identified (recognizing potential overlap):
Open or Closed: Open cases are left to one's interpretation and may have multiple correct or valid answers depending on the rationale and facts presented in the case analysis. Closed cases have specific, correct answers or processes that must be followed in order to arrive at the correct analysis.
Analysis or Dilemma: Analysis Cases (Issues Cases) are a general account of "what happened." Dilemma Cases (Decision Cases) require students to make a decision or take action given certain information.
Case Study Analysis Process
Based on a variety of different case study analysis models, we have identified four basic stages students follow in analyzing a case study. This process may vary depending on discipline and if case studies are being used as part of a problem-based learning exercise.
Observe the facts and issues that are present without interpretation ("what do we know").
Develop hypotheses/questions, formulate predictions, and provide explanations or justifications based on the known information ("what do we need to know").
Collect and explore relevant data to answer open questions, reinforce/refute hypotheses, and formulate new hypotheses and questions.
Communicate findings including citations and documentation.
How to Write a Case Study
Effective case studies tell a story, have compelling and identifiable characters, contain depth and complexity, and have dilemmas that are not easily resolved. The following steps provide a general guide for use in identifying the various issues and criteria comprising a good case study.
Identify a course and list the teachable principles, topics, and issues (often a difficult or complex concept students just don't "get").
List any relevant controversies and subtopics that further describe your topics.
Identify stakeholders or those affected by the issue (from that list, consider choosing one central character on which to base the case study).
Identify teaching methods that might be used (team project, dialogue paper, debate, etc.) as well as the most appropriate assessment method (peer or team assessments, participation grade, etc.).
Decide what materials and resources will be provided to students.
Identify and describe the deliverables students will produce (paper, presentation, etc.).
Select the category of case study (open or closed/analysis or dilemma) that best fits your topic, scenario, learning outcomes, teaching method, and assessment strategy. Write your case study and include teaching notes outlining the critical elements identified above.
Teach the case and subsequently make any necessary revisions.
Problem-Based Learning (PBL)
PBL uses case studies in a slightly different way by providing a more specific structure for learning. The medical field uses this approach extensively. According to Barrows & Tamblyn (1980), the case problem is presented first in the learning sequence, before any background preparation has occurred. The case study analysis process outlined above is used with PBL; the main difference being that cases are presented in pieces, with increasing amounts of specific detail provided in each layer of the case (e.g., part one of the case may simply be a patient admission form, part two may provide a summary of patient examination notes, part three may contain specific medical test results, and so on).
The problem-based learning approach encourages student-directed learning and allows the instructor to serve as a facilitator. Students frame and identify problems and continually identify and test hypotheses. During group tutorials, case-related questions arise that students are unable to answer. These questions form the basis for learning issues that students will study independently between sessions. This method requires an alert and actively involved instructor to facilitate.
Guide to Teaching with Technology Copyright © 2019 by Centre for Pedagogical Innovation is licensed under a Creative Commons Attribution 4.0 International License , except where otherwise noted.
Share This Book
Harvard Business School →
Christensen Center →
Teaching by the Case Method
Preparing to Teach
Leading in the Classroom
Providing Assessment & Feedback
Sample Class
Case Method in Practice
Chris Christensen described case method teaching as "the art of managing uncertainty"—a process in which the instructor serves as "planner, host, moderator, devil's advocate, fellow-student, and judge," all in search of solutions to real-world problems and challenges.
Unlike lectures, case method classes unfold without a detailed script. Successful instructors simultaneously manage content and process, and they must prepare rigorously for both. Case method teachers learn to balance planning and spontaneity. In practice, they pursue opportunities and "teachable moments" that emerge throughout the discussion, and deftly guide students toward discovery and learning on multiple levels. The principles and techniques are developed, Christensen says, "through collaboration and cooperation with friends and colleagues, and through self-observation and reflection."
This section of the Christensen Center website explores the Case Method in Practice along the following dimensions:
Providing Assessment and Feedback
Each subsection provides perspectives and guidance through a written overview, supplemented by video commentary from experienced case method instructors. Where relevant, links are included to downloadable documents produced by the Christensen Center or Harvard Business School Publishing. References for further reading are provided as well.
An additional subsection, entitled Resources, appears at the end. It combines references from throughout the Case Method in Practice section with additional information on published materials and websites that may be of interest to prospective, new, and experienced case method instructors.
Note: We would like to thank Harvard Business School Publishing for permission to incorporate the video clips that appear in the Case Method in Practice section of our website. The clips are drawn from video excerpts included in Participant-Centered Learning and the Case Method: A DVD Case Teaching Tool (HBSP, 2003).
Christensen Center Tip Sheets
Characteristics of Effective Case Method Teaching
Elements of Effective Class Preparation
Guidelines for Effective Observation of Case Instructors
In-Class Assessment of Discussion-Based Teaching
Questions for Class Discussions
Teaching Quantitative Material
Strategies and Tactics for Sensitive Topics
Curriculum Innovation
The case method has evolved so students may act as decision-makers in new engaging formats:
Game Simulations
Multimedia cases, ideo: human-centered service design.
GA4 tagging code
Raw Clips Library
Facilitation Guide
Case Teaching
The professional real world is complex and filled with uncertainty. Rather than avoiding this complexity, case-based instruction centers around cases that tell the stories of real-life protagonists facing difficult decisions. Cases often end with a straightforward question: Which path should the protagonist take? To answer this question, students carefully read the case and its documents before class. They then spend class time discussing the context, analyzing the data, and debating potential courses of action the protagonist could take. As a facilitator of the conversation, the case instructor tracks and guides the conversation, pushing students to further clarify their ideas, teasing out disagreements, and introducing useful frameworks for analyzing the case. The end of a case discussion usually involves a "reveal," where the actual outcome is shared and students have an opportunity to reflect on their predictions. For these reasons, case-based discussion classrooms are an exciting mix: they are intensely grounded in specifics yet centered around an open-ended question. Effective case teaching instructors prepare intensely for sessions but try to always follow their students' lead as well. 
How do you plan a case-session that will cover the key concepts but is flexible enough to follow a spontaneous conversation? How can instructors effectively follow up with students to ensure their students' ideas have been clearly articulated and explored? How can student disagreement be harnessed for deeper understanding? How can instructors make sure that all students have an opportunity to be heard in the classroom discussion? In these videos, featured instructor Julie Battilana discusses her approach and strategies for using case teaching with graduate students across the university.
Building Structure and Flexibility into Case Lesson Plans
Engaging in Extended Dialogue with Students
Using Boards to Organize and Structure Class Thinking
Probing Student Disagreement to Achieve Deeper Understanding
Introducing Frameworks to Connect Case Specifics to Broader Concepts
Using Movement to Increase Intimacy, Energy, and Visibility
Referring Back to Student Comments as Discussion Touchstones
Tracking Student Participation to Ensure All Students Contribute
What does the research say.
Merseth provides the historical context behind the case-based teaching method ( 1991 )
Seen from the lens of constructivism, the use of case studies requires active engagement from students. Because constructivism posits that students actively construct their understanding, instructors using case studies should consider how to build flexibility into their lessons to allow for active student engagement ( Sudzina, 1997 )
Case teaching is linked to student learning gains and positive student perceptions about their learning ( Bonney, 2015 )
Further Print Resources
Further Online Resources
Nilson, L. B. (2016). Teaching at its best: A research-based resource for college instructors. John Wiley & Sons.
Chapter 19 provides an overview of the case method and offers guidance to instructors hoping to design cases and integrate them into their teaching.
McKeachie, W., & Svinicki, M. (2014). McKeachie's teaching tips. United Kingdom: Cengage Learning.
Chapter 17 provides several tips about how to best facilitate the case method in your classroom.
 Harvard Business School has developed a wealth of resources on case-method teaching including tips for planning an effective case session .
 The Science Education Resource Center (SERC) at Carleton College has helpful, step-by-step instructions for how to teach a case no matter the discipline.
 The opening question in a case is often one that generates opportunities to follow-up with students. This Harvard Business Publishing article explains the elements of a "perfect opening question" for case discussion .
Suggested Next Page: Simulations

CRLT Consultation Services
Teaching Consultation
Midterm Student Feedback
Classroom Observation
Teaching Philosophy
Upcoming Events and Seminars
CRLT Calendar
Orientations
Teaching Academies
Provost's Seminars
Past Events
For Faculty
For Grad Students & Postdocs
For Chairs, Deans & Directors
Customized Workshops & Retreats
CRLT in Engineering
CRLT Players
Foundational Course Initiative
CRLT Grants
Other U-M Grants
Provost's Teaching Innovation Prize
U-M Teaching Awards
Retired Grants
Staff Directory
Faculty Advisory Board
Annual Report
Equity-Focused Teaching
Preparing to Teach
Teaching Strategies
Testing and Grading
Teaching with Technology
Teaching Philosophy & Statements
Training GSIs
Evaluation of Teaching
Occasional Papers

Case-based Teaching and Problem-based Learning
Case-based teaching.
With case-based teaching, students develop skills in analytical thinking and reflective judgment by reading and discussing complex, real-life scenarios. The articles in this section explain how to use cases in teaching and provide case studies for the natural sciences, social sciences, and other disciplines.
Teaching with Case Studies (Stanford University, 1994)
This article from the Stanford Center for Teaching and Learning describes the rationale for using case studies, the process for choosing appropriate cases, and tips for how to implement them in college courses.
National Center for Case Study Teaching in Science (University of Buffalo)
This site offers resources and examples specific to teaching in the sciences. This includes the "UB Case Study Collection," an extensive list of ready-to-use cases in a variety of science disciplines. Each case features a PDF handout describing the case, as well as teaching notes.
The Case Method and the Interactive Classroom (Foran, 2001, NEA Higher Education Journal)
First-person account of how a sociology faculty member at University of California, Santa Barbara began using case studies in his teaching and how his methods have evolved over time as a professor.
The Case Method (University of Illinois)
Tips for teachers on how to be successful using the Case Method in the college/university classroom. Includes information about the Case Method values, uses, and additional resource links.
Problem-based Learning
Problem-based learning (PBL) is both a teaching method and an approach to the curriculum. It consists of carefully designed problems that challenge students to use problem solving techniques, self-directed learning strategies, team participation skills, and disciplinary knowledge. The articles and links in this section describe the characteristics and objectives of PBL and the process for using PBL. There is also a list of printed and web resources.
Problem-Based Learning Network (Illinois Mathematics and Science Academy)
Site includes an interactive PBL Model, Professional Development links, and video vignettes to illustrate how to effectively use problem-based learning in the classroom. The goals of IMSA's PBLNetwork are to mentor educators in all disciplines, to explore problem-based learning strategies, and to connect PBL educators to one another.
Problem-Based Learning: An Introduction (Rhem, 1998, National Teaching and Learning Forum)
This piece summarizes the benefits of using problem-based learning, its historical origins, and the faculty/student roles in PBL. Overall, this is an easy to read introduction to problem-based learning.
Problem-Based Learning (Stanford University, 2001)
This issue of Speaking of Teaching identifies the central features of PBL, provides some guidelines for planning a PBL course, and discusses the impact of PBL on student learning and motivation.
Problem-Based Learning Clearinghouse (University of Delaware)
Collection of peer reviewed problems and articles to assist educators in using problem-based learning. Teaching notes and supplemental materials accompany each problem, providing insights and strategies that are innovative and classroom-tested. Free registration is required to view and download the Clearinghouse's resources.
See also: The International Journal of Problem-Based Learning

Contact CRLT
location_on University of Michigan 1071 Palmer Commons 100 Washtenaw Ave. Ann Arbor, MI 48109-2218
phone Phone: (734) 764-0505
description Fax: (734) 647-3600
email Email: [email protected]
Connect with CRLT

directions Directions to CRLT
group Staff Directory
markunread_mailbox Subscribe to our Blog
Eberly Center
Teaching excellence & educational innovation, case studies, what are case studies.
Case studies are stories. They present realistic, complex, and contextually rich situations and often involve a dilemma, conflict, or problem that one or more of the characters in the case must negotiate.
A good case study, according to Professor Paul Lawrence is:
"the vehicle by which a chunk of reality is brought into the classroom to be worked over by the class and the instructor. A good case keeps the class discussion grounded upon some of the stubborn facts that must be faced in real life situations."
(quoted in Christensen, 1981)
Although they have been used most extensively in the teaching of medicine, law and business, case studies can be an effective teaching tool in any number of disciplines. As an instructional strategy, case studies have a number of virtues. They "bridge the gap between theory and practice and between the academy and the workplace" (Barkley, Cross, and Major 2005, p.182). They also give students practice identifying the parameters of a problem, recognizing and articulating positions, evaluating courses of action, and arguing different points of view.
Case studies vary in length and detail, and can be used in a number of ways, depending on the case itself and on the instructor's goals.
They can be short (a few paragraphs) or long (e.g. 20+ pages).
They can be used in lecture-based or discussion-based classes.
They can be real, with all the detail drawn from actual people and circumstances, or simply realistic.
They can provide all the relevant data students need to discuss and resolve the central issue, or only some of it, requiring students to identify, and possibly fill in (via outside research), the missing information.
They can require students to examine multiple aspects of a problem, or just a circumscribed piece.
They can require students to propose a solution for the case or simply to identify the parameters of the problem.
Finding or creating cases
It is possible to write your own case studies, although it is not a simple task. The material for a case study can be drawn from your own professional experiences (e.g., negotiating a labor dispute at a local corporation or navigating the rocky shoals of a political campaign), from current events (e.g., a high-profile medical ethics case or a diplomatic conundrum), from historical sources (e.g., a legal debate or military predicament), etc. It is also possible to find published cases from books and on-line case study collections. Whatever the source, an effective case study is one that, according to Davis (1993):
tells a "real" and engaging story
raises a thought-provoking issue
has elements of conflict
promotes empathy with the central characters
lacks an obvious or clear-cut right answer
encourages students to think and take a position
portrays actors in moments of decision
provides plenty of data about character, location, context, actions
is relatively concise
Using case studies
How you use case studies will depend on the goals, as well as on the format, of your course. If it is a large lecture course, for example, you might use a case study to illustrate and enrich the lecture material. (An instructor lecturing on principles of marketing, for example, might use the case of a particular company or product to explore marketing issues and dilemmas in a real-life context.) Also in a large class you might consider breaking the class into small groups or pairs to discuss a relevant case. If your class is a smaller, discussion-format course, you will be able to use more detailed and complex cases, to explore the perspectives introduced in the case in greater depth, and perhaps integrate other instructional strategies, such as role playing or debate. Regardless of the format in which you employ case studies, it is important that you, as the instructor, know all the issues involved in the case, prepare questions and prompts in advance, and anticipate where students might run into problems. Finally, consider who your students are and how you might productively draw on their backgrounds, experiences, personalities, etc., to enhance the discussion. While there are many variations in how case studies can be used, these six steps provide a general framework for how to lead a case-based discussion:
Give students ample time to read and think about the case. If the case is long, assign it as homework with a set of questions for students to consider (e.g., What is the nature of the problem the central character is facing? What are some possible courses of action? What are the potential obstacles?)
Introduce the case briefly and provide some guidelines for how to approach it. Clarify how you want students to think about the case (e.g., "Approach this case as if you were the presiding judge" or "You are a consultant hired by this company. What would you recommend?") Break down the steps you want students to take in analyzing the case (e.g., "First, identify theconstraints each character in the case was operating under and the opportunities s/he had. Second, evaluate the decisions each character made and their implications. Finally, explain what you would have done differently and why."). If you would like students to disregard or focus on certain information, specify that as well (e.g., "I want you to ignore the political affiliation of the characters described and simply distinguish their positions on stem-cell research as they are articulated here.")
Create groups and monitor them to make sure everyone is involved. Breaking the full class into smaller groups gives individual students more opportunities for participation and interaction. However, small groups can drift off track if you do not provide structure. Thus, it is a good idea to make the task of the group very concrete and clear (e.g., "You are to identify three potential courses of action and outline the pros and cons of each from a public relations standpoint"). You may also want to designate roles within each group: for example, one individual might be charged with keeping the others on task and watching the time; a second individual's role might be to question the assumptions or interpretations of the group and probe for deeper analysis; a third individual's role might be to record the group's thoughts and report their decision to the class.  Alternatively, group members could be assigned broad perspectives (e.g., liberal, conservative, libertarian) to represent, or asked to speak for the various "stake-holders" in the case study.
Have groups present their solutions/reasoning: If groups know they are responsible for producing something (a decision, rationale, analysis) to present to the class, they will approach the discussion with greater focus and seriousness. Write their conclusions on the board so that you can return to them in the discussion that follows.
 Ask questions for clarification and to move discussion to another level. One of the challenges for a case-based discussion leader is to guide the discussion and probe for deeper analysis without over-directing. As the discussion unfolds, ask questions that call for students to examine their own assumptions, substantiate their claims, provide illustrations, etc.
Synthesize issues raised. Be sure to bring the various strands of the discussion back together at the end, so that students see what they have learned and take those lessons with them. The job of synthesizing need not necessarily fall to the instructor, however; one or more students can be given this task.
Some variations on this general method include having students do outside research (individually or in groups) to bring to bear on the case in question, and comparing the actual outcome of a real-life dilemma to the solutions generated in class. 
Sources referenced:
Barkley, E. F, Cross, K. P. & Major, C. H. (2005) Collaborative Learning Techniques: A Handbook for College Faculty. San-Francisco: Jossey-Bass.
Christensen, C. R. (1981) Teaching By the Case Method. Boston: Harvard Business School.
Davis, B. G. (1993) Tools for Teaching. San Francisco: Jossey-Bass.
SUGGESTED TOPICS
The Magazine
Newsletters
Managing Yourself
Managing Teams
Work-life Balance
The Big Idea
Data & Visuals
Reading Lists
Case Selections
HBR Learning
Topic Feeds
Account Settings
Email Preferences
What the Case Study Method Really Teaches
Seven meta-skills that stick even if the cases fade from memory.
It's been 100 years since Harvard Business School began using the case study method. Beyond teaching specific subject matter, the case study method excels in instilling meta-skills in students. This article explains the importance of seven such skills: preparation, discernment, bias recognition, judgement, collaboration, curiosity, and self-confidence.
During my decade as dean of Harvard Business School, I spent hundreds of hours talking with our alumni. To enliven these conversations, I relied on a favorite question: "What was the most important thing you learned from your time in our MBA program?"
Alumni responses varied but tended to follow a pattern. Almost no one referred to a specific business concept they learned. Many mentioned close friendships or the classmate who became a business or life partner. Most often, though, alumni highlighted a personal quality or skill like "increased self-confidence" or "the ability to advocate for a point of view" or "knowing how to work closely with others to solve problems." And when I asked how they developed these capabilities, they inevitably mentioned the magic of the case method.
Harvard Business School pioneered the use of case studies to teach management in 1921. As we commemorate 100 years of case teaching, much has been written about the effectiveness of this method. I agree with many of these observations. Cases expose students to real business dilemmas and decisions. Cases teach students to size up business problems quickly while considering the broader organizational, industry, and societal context. Students recall concepts better when they are set in a case, much as people remember words better when used in context. Cases teach students how to apply theory in practice and how to induce theory from practice. The case method cultivates the capacity for critical analysis, judgment, decision-making, and action.
There is a word that aptly captures the broader set of capabilities our alumni reported they learned from the case method. That word is meta-skills, and these meta-skills are a benefit of case study instruction that those who've never been exposed to the method may undervalue.
Educators define meta-skills as a group of long-lasting abilities that allow someone to learn new things more quickly. When parents encourage a child to learn to play a musical instrument, for instance, beyond the hope of instilling musical skills (which some children will master and others may not), they may also appreciate the benefit the child derives from deliberate, consistent practice. This meta-skill is valuable for learning many other things beyond music.
In the same vein, let me suggest seven vital meta-skills students gain from the case method:
1. Preparation
There is no place for students to hide in the moments before the famed "cold call"— when the teacher can ask any student at random to open the case discussion. Decades after they graduate, students will vividly remember cold calls when they, or someone else, froze with fear, or when they rose to nail the case even in the face of a fierce grilling by the professor.
The case method creates high-powered incentives for students to prepare. Students typically spend several hours reading, highlighting, and debating cases before class, sometimes alone and sometimes in groups. The number of cases to be prepared can be overwhelming by design.
Learning to be prepared — to read materials in advance, prioritize, identify the key issues, and have an initial point of view — is a meta-skill that helps people succeed in a broad range of professions and work situations. We have all seen how the prepared person, who knows what they are talking about, can gain the trust and confidence of others in a business meeting. The habits of preparing for a case discussion can transform a student into that person.
2. Discernment
Many cases are long. A typical case may include history, industry background, a cast of characters, dialogue, financial statements, source documents, or other exhibits. Some material may be digressive or inessential. Cases often have holes — critical pieces of information that are missing.
The case method forces students to identify and focus on what's essential, ignore the noise, skim when possible, and concentrate on what matters, meta-skills required for every busy executive confronted with the paradox of simultaneous information overload and information paucity. As one alumnus pithily put it, "The case method helped me learn how to separate the wheat from the chaff."
3. Bias Recognition
Students often have an initial reaction to a case stemming from their background or earlier work and life experiences. For instance, people who have worked in finance may be biased to view cases through a financial lens. However, effective general managers must understand and empathize with various stakeholders, and if someone has a natural tendency to favor one viewpoint over another, discussing dozens of cases will help reveal that bias. Armed with this self-understanding, students can correct that bias or learn to listen more carefully to classmates whose different viewpoints may help them see beyond their own biases.
Recognizing and correcting personal bias can be an invaluable meta-skill in business settings when leaders inevitably have to work with people from different functions, backgrounds, and perspectives.
4. Judgment
Cases put students into the role of the case protagonist and force them to make and defend a decision. The format leaves room for nuanced discussion, but not for waffling: Teachers push students to choose an option, knowing full well that there is rarely one correct answer.
Indeed, most cases are meant to stimulate a discussion rather than highlight effective or ineffective management practice. Across the cases they study, students get feedback from their classmates and their teachers about when their decisions are more or less compelling. It enables them to develop the judgment of making decisions under uncertainty, communicating that decision to others, and gaining their buy-in — all essential leadership skills. Leaders earn respect for their judgment. It is something students in the case method get lots of practice honing.
5. Collaboration
It is better to make business decisions after extended give-and-take, debate, and deliberation. As in any team sport, people get better at working collaboratively with practice. Discussing cases in small study groups, and then in the classroom, helps students practice the meta-skill of collaborating with others. Our alumni often say they came away from the case method with better skills to participate in meetings and lead them.
Orchestrating a good collaborative discussion in which everyone contributes, every viewpoint is carefully considered, yet a thoughtful decision is made in the end is the arc of any good case discussion. Although teachers play the primary role in this collaborative process during their time at the school, it is an art that students of the case method internalize and get better at when they get to lead discussions.
6. Curiosity
Cases expose students to lots of different situations and roles. Across cases, they get to assume the role of entrepreneur, investor, functional leader, or CEO, in a range of different industries and sectors. Each case offers an opportunity for students to see what resonates with them, what excites them, what bores them, which role they could imagine inhabiting in their careers.
Cases stimulate curiosity about the range of opportunities in the world and the many ways that students can make a difference as leaders. This curiosity serves them well throughout their lives. It makes them more agile, more adaptive, and more open to doing a wider range of things in their careers.
7. Self-Confidence
Students must inhabit roles during a case study that far outstrip their prior experience or capability, often as leaders of teams or entire organizations in unfamiliar settings. "What would you do if you were the case protagonist?" is the most common question in a case discussion. Even though they are imaginary and temporary, these "stretch" assignments increase students' self-confidence that they can rise to the challenge.
In our program, students can study 500 cases over two years, and the range of roles they are asked to assume increases the range of situations they believe they can tackle. Speaking up in front of 90 classmates feels risky at first, but students become more comfortable taking that risk over time. Knowing that they can hold their own in a highly curated group of competitive peers enhances student confidence. Often, alumni describe how discussing cases made them feel prepared for much bigger roles or challenges than they'd imagined they could handle before their MBA studies. Self-confidence is difficult to teach or coach, but the case study method seems to instill it in people.
There may well be other ways of learning these meta-skills, such as the repeated experience gained through practice or guidance from a gifted coach. However, under the direction of a masterful teacher, the case method can engage students and help them develop powerful meta-skills like no other form of teaching. This quickly became apparent when case teaching was introduced in 1921 — and it's even truer today.
For educators and students, recognizing the value of these meta-skills can offer perspective on the broader goals of their work together. Returning to the example of piano lessons, it may be natural for a music teacher or their students to judge success by a simple measure: Does the student learn to play the instrument well? But when everyone involved recognizes the broader meta-skills that instrumental instruction can instill — and that even those who bumble their way through Bach may still derive lifelong benefits from their instruction — it may lead to a deeper appreciation of this work.
For recruiters and employers, recognizing the long-lasting set of benefits that accrue from studying via the case method can be a valuable perspective in assessing candidates and plotting their potential career trajectories.
And while we must certainly use the case method's centennial to imagine yet more powerful ways of educating students in the future, let us be sure to assess these innovations for the meta-skills they might instill, as much as the subject matter mastery they might enable.
Nitin Nohria is a professor and former dean at Harvard Business School and the chairman of Thrive Capital, a venture capital firm based in New York.
Partner Center
Search type
University Wide
Faculty / School Portals
Main navigation 4plus items
Case-Based Learning
What is case-based learning.
Using a case-based approach engages students in discussion of specific scenarios that resemble or typically are real-world examples. This method is learner-centered with intense interaction between participants as they build their knowledge and work together as a group to examine the case. The instructor's role is that of a facilitator while the students collaboratively analyze and address problems and resolve questions that have no single right answer.
Clyde Freeman Herreid provides eleven basic rules for case-based learning.
Tells a story.
Focuses on an interest-arousing issue.
Set in the past five years
Creates empathy with the central characters.
Includes quotations. There is no better way to understand a situation and to gain empathy for the characters
Relevant to the reader.
Must have pedagogic utility.
Conflict provoking.
Decision forcing.
Has generality.
Why Use Case-Based Learning?
To provide students with a relevant opportunity to see theory in practice. Real world or authentic contexts expose students to viewpoints from multiple sources and see why people may want different outcomes. Students can also see how a decision will impact different participants, both positively and negatively.
To require students to analyze data in order to reach a conclusion. Since many assignments are open-ended, students can practice choosing appropriate analytic techniques as well. Instructors who use case-based learning say that their students are more engaged, interested, and involved in the class.
To develop analytic, communicative and collaborative skills along with content knowledge. In their effort to find solutions and reach decisions through discussion, students sort out factual data, apply analytic tools, articulate issues, reflect on their relevant experiences, and draw conclusions they can relate to new situations. In the process, they acquire substantive knowledge and develop analytic, collaborative, and communication skills.
Many faculty also use case studies in their curriculum to teach content, connect students with real life data, or provide opportunities for students to put themselves in the decision maker's shoes.
Teaching Strategies for Case-Based Learning
By bringing real world problems into student learning, cases invite active participation and innovative solutions to problems as they work together to reach a judgment, decision, recommendation, prediction or other concrete outcome.
The Campus Instructional Consulting unit at Indiana University has created a great resource for case-based learning. The following is from their website which we have permission to use.
Formats for Cases
"Finished" cases based on facts: for analysis only, since the solution is indicated or alternate solutions are suggested.
"Unfinished" open-ended cases: the results are not yet clear (either because the case has not come to a factual conclusion in real life, or because the instructor has eliminated the final facts.) Students must predict, make choices and offer suggestions that will affect the outcome.
Fictional cases: entirely written by the instructor—can be open-ended or finished. Cautionary note: the case must be both complex enough to mimic reality, yet not have so many "red herrings" as to obscure the goal of the exercise.
Original documents: news articles, reports with data and statistics, summaries, excerpts from historical writings, artifacts, literary passages, video and audio recordings, ethnographies, etc. With the right questions, these can become problem-solving opportunities. Comparison between two original documents related to the same topic or theme is a strong strategy for encouraging both analysis and synthesis. This gives the opportunity for presenting more than one side of an argument, making the conflicts more complex.
Managing a Case Assignment
Design discussions for small groups. 3-6 students are an ideal group size for setting up a discussion on a case.
Design the narrative or situation such that it requires participants to reach a judgment, decision, recommendation, prediction or other concrete outcome. If possible, require each group to reach a consensus on the decision requested.
Structure the discussion. The instructor should provide a series of written questions to guide small group discussion. Pay careful attention to the sequencing of the questions. Early questions might ask participants to make observations about the facts of the case. Later questions could ask for comparisons, contrasts, and analyses of competing observations or hypotheses. Final questions might ask students to take a position on the matter. The purpose of these questions is to stimulate, guide or prod (but not dictate) participants' observations and analyses. The questions should be impossible to answer with a simple yes or no.
Debrief the discussion to compare group responses. Help the whole class interprets and understand the implications of their solutions.
Allow groups to work without instructor interference. The instructor must be comfortable with ambiguity and with adopting the non-traditional roles of witness and resource, rather than authority.
Designing Case Study Questions
Cases can be more or less "directed" by the kinds of questions asked. These kinds of questions can be appended to any case, or could be a handout for participants unfamiliar with case studies on how to approach one.
What is the situation—what do you actually know about it from reading the case? (Distinguishes between fact and assumptions under critical understanding)
What issues are at stake? (Opportunity for linking to theoretical readings)
What questions do you have—what information do you still need? Where/how could you find it?
What problem(s) need to be solved? (Opportunity to discuss communication versus conflict, gaps between assumptions, sides of the argument)
What are all the possible options? What are the pros/cons of each option?
What are the underlying assumptions for [person X] in the case—where do you see them?
What criteria should you use when choosing an option? What does that mean about your assumptions?
Managing Discussion and Debate Effectively
Delay the problem-solving part until the rest of the discussion has had time to develop. Start with expository questions to clarify the facts, then move to analysis, and finally to evaluation, judgment, and recommendations.
Shift points of view: "Now that we've seen it from [W's] standpoint, what's happening here from [Y's] standpoint?" What evidence would support Y's position? What are the dynamics between the two positions?
Shift levels of abstraction: if the answer to the question above is "It's just a bad situation for her," quotations help: When [Y] says "_____," what are her assumptions? Or seek more concrete explanations: Why does she hold this point of view?"
Ask for benefits/disadvantages of a position; for all sides.
Shift time frame— not just to "What's next?" but also to "How could this situation have been different?" What could have been done earlier to head off this conflict and turn it into a productive conversation? Is it too late to fix this? What are possible leverage points for a more productive discussion? What good can come of the existing situation?
Shift to another context: We see how a person who thinks X would see the situation. How would a person who thinks Y see it? We see what happened in the Johannesburg news, how could this be handled in [your town/province]? How might [insert person, organization] address this problem?
Follow-up questions: "What do you mean by ___?" Or, "Could you clarify what you said about ___?" (even if it was a pretty clear statement—this gives students time for thinking, developing different views, and exploration in more depth). Or "How would you square that observation with what [name of person] pointed out?"
Point out and acknowledge differences in discussion— "that's an interesting difference from what Sam just said, Sarah. Let's look at where the differences lie." (let sides clarify their points before moving on).
Herreid, C. F. (2007). Start with a story: The case study method of teaching college science. NSTA Press.
Select Books available through the Queen's Library
Crosling, G. & Webb, G. (2002). Supporting Student Learning: Case Studies, Experience and Practice from Higher Education. London: Kogan Page
Edwards, H., Smith, B., & Webb, G. (Eds.) (2001). Lecturing: Case Studies, Experience and Practice. London: Kogan Page.
Ellington, H. & Earl, S. (1998). Using Games, Simulations and Interactive Case Studies. Birmingham: Staff and Educational Development Association
Wassermann, S. (1994). Introduction to Case Method Teaching: A Guide to the Galaxy. New York: Teachers College Press, Columbia University.
Online Articles
Bieron, J. & Dinan, F. (1999). Case Studies Across a Science Curriculum. Department of Chemistry and Biochemistry, Canisius College in Buffalo, NY.
Walters. M. R. (1999). Case-stimulated learning within endocrine physiology lectures: An approach applicable to other disciplines. Advances in Physiology Education, 276, 74-78.
Websites and Online Case Collections
The Center for Teaching Excellence at the University of Medicine and Dentistry in New Jersey offers a wide variety of references including 21 links to case repositories in the Health Sciences.
The National Center for Case Study Teaching in Science provides an award-winning library of over 410 cases and case materials while promoting the development and dissemination of innovative materials and sound educational practices for case teaching in the sciences.
Houghton and Mifflin provide an excellent resource for students including on analyzing and writing the case.


Making and Using Case Studies in the Classroom
 naspaa tpac 2020 case study workshop.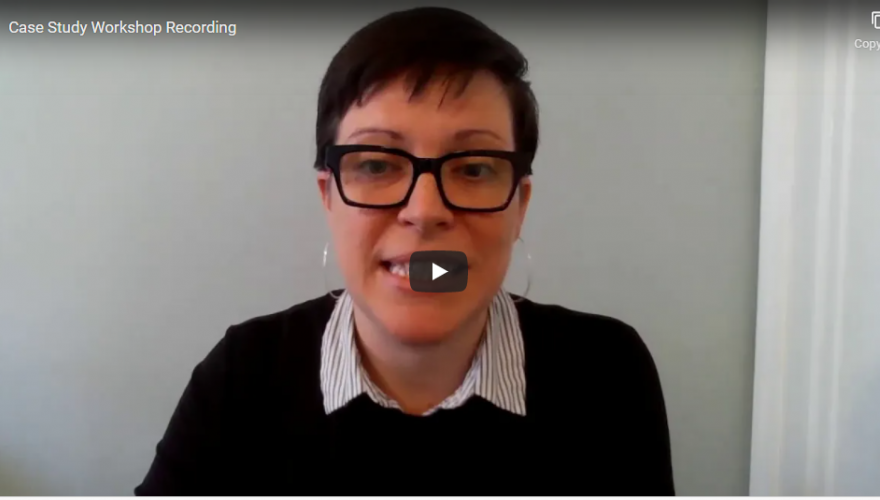 Learn how to Teach With Case Studies and Make Your Own
Click below to check out an article on competency-based portfolios
Article: Case Studies Pedagogy
Download the slideshow presentation used by Blue Wooldridge:
Slide Show: A Strategic Contingency Approach to Instructional Design
Download the slideshow presentation used by Andrew Graham:
Slide Show: Case Study Formats and Learning Objectives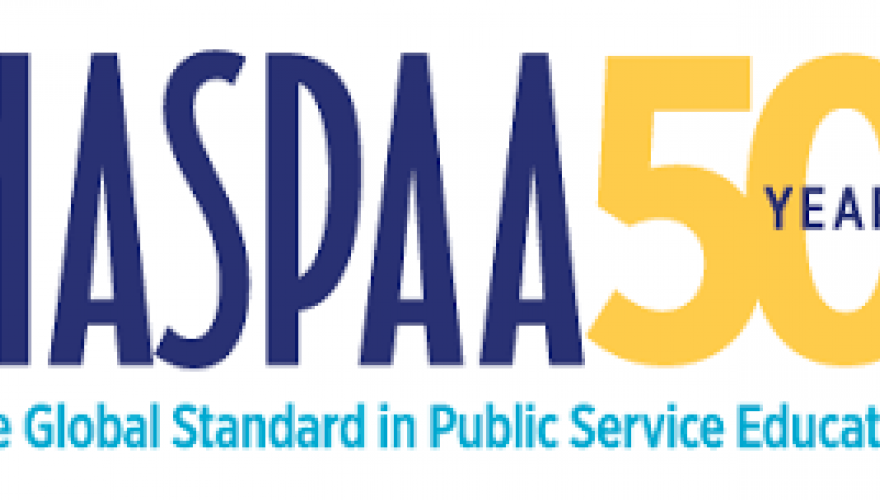 Special Thanks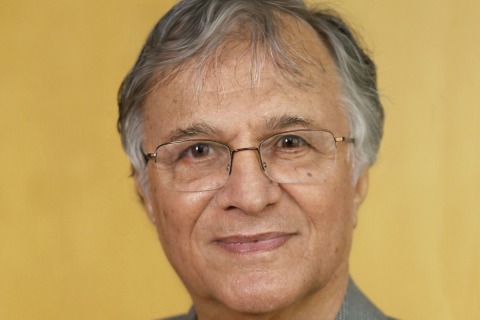 Blue Wooldridge
Virginia Commonwealth University
Andrew Graham
Queen's University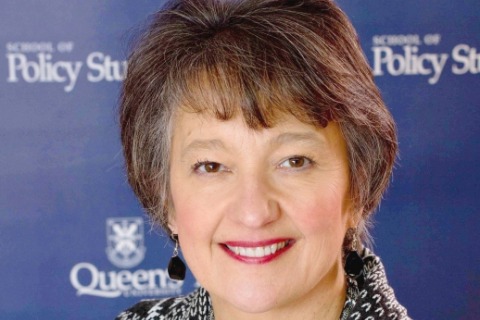 Kathy Brock
We at NASPAA would like to give a big thank you to our amazing presenters!
If you have any questions about our training modules or about how you can attend our next conference, please feel free to reach out to us at [email protected]
Promotion of critical thinking by using case studies as teaching method
Affiliation.
PMID: 20655632
DOI: 10.1016/j.nedt.2010.06.002
This paper examines the use of case studies as teaching strategies to promote critical thinking. Critical thinking and case studies are defined as teaching method. The benefits and limitations of case studies are also discussed. The literature review investigates research studies that have indicated how case studies facilitate and promote active learning, help clinical problem solving, and encourage the development of critical thinking skills. Using case studies in teaching will assist nurse educators in promoting active learning; furthermore, it will help in developing critical thinking skills, which are extremely important for nurses and other health care professionals.
Copyright © 2010 Elsevier Ltd. All rights reserved.
Publication types
Education, Nursing / methods*
Faculty, Nursing*
Models, Educational
Nursing Education Research
Nursing Process
Nursing Theory*
Problem Solving
Problem-Based Learning
Teaching Guide
Using the Open Case Studies Website
Using the UBC Wiki
Open Educational Resources
Case Implementation
Get Involved
Process Documentation
Case studies offer a student-centered approach to learning that asks students to identify, explore, and provide solutions to real-world problems by focusing on case-specific examples (Wiek, Xiong, Brundiers, van der Leeuw, 2014, p 434). This approach simulates real life practice in sustainability education in that it illuminates the ongoing complexity of the problems being addressed. Publishing these case studies openly, means they can be re-used in a variety of contexts by others across campus and beyond. Since the cases never "end"; at any time students from all over UBC campus can engage with their content, highlighting their potential as powerful educational tools that can foster inter-disciplinary research of authentic problems. Students contributing to the case studies are making an authentic contribution to a deepening understanding of the complex challenges facing us in terms of environmental ethics and sustainability.
The case studies are housed on the UBC Wiki, and that content is then fed into the Open Case Studies website. The UBC Wiki as a platform for open, collaborative course work enables students to create, respond to and/or edit case studies, using the built in features (such as talk pages, document history and contributor track backs) to make editing transparent. The wiki also also helps students develop important transferable skills such as selection and curation of multimedia (while attending to copyright and re-use specifications), citation and referencing, summarizing research, etc. These activities help build critical thinking, creativity, collaboration, and digital literacy.
This guide is intended to help you get started with your case study project by offering:
Information on how to use the UBC Wiki
Research that supports case studies as effective tools for active learning
Instructional strategies for teaching effectively with case studies
Sample case study assignments used by UBC instructors
The UBC Wiki is a set of webpages accessible to anyone with a CWL account and has many unique features in addition to collaborative writing including the ability to revive previous drafts, and notifications setting that can support instructors in monitoring individual student contributions, or support students to better manage their collaborative efforts on their own. Using a wiki successfully in a course, however, requires proper facilitation and support from instructors and TAs.
The following links are helpful in getting started:
General Information:
Navigating the Wiki: http://wiki.ubc.ca/Help:Navigation
Wiki Help Table of Contents: http://wiki.ubc.ca/Help:Contents
Frequently Asked Questions: http://wiki.ubc.ca/Help:Contents#Frequently_Asked_Questions
Self-Guided Wiki Tutorials:
Getting Started With UBC Wiki - short video and links to common formatting needs.
Beginner: http://wiki.ubc.ca/Documentation:MediaWiki_Basics/Learning_Activities/Beginner
Intermediate: http://wiki.ubc.ca/Documentation:MediaWiki_Basics/Learning_Activities/Intermediate
Advanced: http://wiki.ubc.ca/Documentation:MediaWiki_Basics/Learning_Activities/Advanced
The idea that learning is "active" is influenced by social constructivism , which emphasizes collaboration in the active co-construction of meaning among learners. Simply put, learning happens when people collaborate and interact with authentic learning tasks and situations. These ideas are becoming increasingly prevalent in the scholarly literature on teaching and learning (see for instance, Wilson 1996) and have important implications for pedagogy, especially in the university where traditional lectures remain the dominant instructional strategy. When students are asked to respond to authentic problems and questions, they assume responsibility for the trajectory of their learning, rather than it being decided upon by the instructor. This practice, also referred to as "student-centered learning" allows the students to become "active" participants in the construction of their understandings.
One of the easiest ways to develop higher order cognitive capacities (critical thinking, problem solving, creativity etc.) is through pedagogies that support inquiry based learning, thereby allowing students the opportunity to "develop [as] inquirers and to use curiosity, the urge to explore and understand...to become researchers and lifelong learners" (Justice, Rice, Roy, Hudspith & Jenkins,2009, p. 843). Because case studies are often collaborative, they provide unique inquiry based learning opportunities that will foster active engagement in student learning, while also teaching transferable skills (teamwork, collaboration, technology literacy). That the cases never "end" and that they can be considered by students and faculty from all over the UBC community, highlights their potential as powerful educational tools that can foster inter-disciplinary research of authentic problems.
Using case studies successfully in a course requires purposefully scaffolded support from the instructor and TA's. Instructors must properly introduce assignments, as well as facilitate and monitor the progress of students while they work on assignments. This will help ensure that students understand the purpose and value of the work they are doing and will also allow instructors and TA's to provide appropriate support and guidance.
The following instructional strategies will help you teach effectively using case studies:
1. Getting Started:
Outline Your "Big Picture" Goals and Expectations : Communicate to students what you are hoping they will learn (Or have them tell you why they think you would ask them to work with case studies!). It is also important to discuss the quality of work you expect and offer specific examples of what that looks like. If you have any, look at exemplars of past student work, or simply evaluate existing case studies to generate a list of defining characteristics. Doing this will provide students with valuable tangible and visual examples of what you expect.
Define "Case Study" : Don't assume that students understand what case-studies are, especially at the undergraduate level. Take the time to talk about what a case study is and why they are powerful teaching/learning tools. This can be facilitated during a tutorial with small group discussion. See Case Study Resources.
Pick Case Studies Purposefully : If you are planning on having students evaluate case studies, make sure to read them in advance and have a clear understanding of why you chose it. This will help facilitate discussion and field student questions.
Set the Context for the Evaluating or Creating the Case Study : Whether you are having students write the case studies themselves, or you are having them examine an existing case, it is important to set the parameters for how you want students to approach the problem. For instance, you may have them evaluate the case from the perspective of an industry professional, a community group or member, or even from their own perspective of university students. Whatever you choose, make sure you communicate this clearly.
Set the Parameters for Evaluating or Creating the Case Study : Clearly outline all the information you want students to find out, and how you want it reported. You may want students to focus on some areas and disregard others, or you may want them to consider all the facts equally. Whatever you choose, make sure you communicate this clearly.
2. Use, Revise, and/or Create
Use the case studies as they are : One way to use the case studies in courses is to have students read and discuss them as they are. They can be read on the open case studies website, downloaded from the wiki and embedded into another website, or downloaded in PDF or Microsoft Word format (see this guide for how to embed or download the case studies)
If you are only making minor edits such as fixing a broken link or a typo, please go ahead. You could add a note about this to the "discussion" page to explain (see the tab at the top of each wiki page).
You could add a section at the bottom of the case study with a perspective on it from your discipline. Some of the case studies already have sections at the bottom that are titled "What would a ___ do?" You can add a new one of those to give a different disciplinary perspective.
If you want to make more substantial changes, it would be best if you copied and pasted the wiki content into a new page so as to preserve the original. The original version may be used in other courses by the instructor/students who created it, so making significant changes could be a problem! And those changes might be reverted by the original instructor and students (wiki pages keep all past versions, and those changes can easily be reverted). If you would like to substantially revise a case study, please contact Christina Hendricks, who can help you get started and then get the new version into the collection: [email protected]
Create new case studies : We are always looking for new case studies for the collection! If you think you would like to write one, or involve your students in writing one, please contact Christina Hendricks: [email protected]
3. Guiding Case Study Discussions:
Ask open-ended questions : Open-ended questions cannot be answered using "yes" or "no". Be careful when wording discussion questions, allowing them to be as open as possible.
Listen Actively : Actively listen to students by paraphrasing what they have said to you and saying it back (e.g. "What I heard is....Is this what you meant?"). This will help you pay close attention to what they say and clarify any possible miscommunication.
Role Play : Ask students to take on the perspective of different interested parties in considering the case study.
Compare and Contrast : Ask students to compare and contrast cases in similar areas from the open case study collection. Discuss whether there are similar problems or possible solutions for the cases.
4. Staying on Track:
Develop a Protocol for Collaboration : Have students outline how they will collaborate at the start of the assignment to ensure that the work is shared evenly and that each student has a purposeful role.
Set Benchmark Assignments : Make sure students stay on track by requiring smaller assignments or assessments along the way. This can be as simple as coming to tutorial with a portion of the case-study written for peer critique and analysis.
Give Students Adequate Time : Allow students enough time to read and consider case-studies thoughtfully. The more time you can provide, the less overwhelmed students will feel. This will encourage them to go deeper with their case study and their learning.
Forestry : In this assignment, students in a graduate course wrote their own case studies. This link provides information on the assignment, a handout given to the students, and a grading rubric: Short-Term Assignment: What is Illegal Logging? - Teacher Guide
Political Science : Students in a third-year political science class responded to a case study written by the instructor. They worked in groups to create action plans for climate change problems. This link provides information on the assignment as well as a handout given to the students: Class Activity: Action Plans for Climate Change - Teacher Guide
Education : Teacher candidates in the Faculty of Education respond to case studies written by students. They discuss a case study and respond to questions with the goal of identifying the issues raised, perspectives involved and possible ways forward. The goal is to support decision making related to online presence and social media engagement. Digital Tattoo Case Studies for Student Teachers Facilitators' Guide
What is Teaching with the Case Method?
The case method combines two elements: the case itself and the discussion of that case. A teaching case is a rich narrative in which individuals or groups must make a decision or solve a problem. A teaching case is not a "case study" of the type used in academic research. Teaching cases provide information, but neither analysis nor conclusions. The analytical work of explaining the relationships among events in the case, identifying options, evaluating choices and predicting the effects of actions is the work done by students during the classroom discussion.
What are Cases?
Cases are narratives that contain information and invite analysis. Participants are put in the position of making decisions or evaluations based on the information available. Cases can be acquired from the formal, purpose written material available from such sources as the Harvard Business School and the Kennedy School or constructed by faculty members from newspaper articles, cartoons, radio stories and even grocery store coupons and fliers. (See the examples collection .)
Cases can involve situations in which decisions must be made or problems solved, or they can involve evaluation or reconsideration of existing policies, practices or proposals. Effective cases are usually based on real events, but can be drawn from both the present and the past, even the distant past. Cases require students to make choices about what theory or concepts to apply in conducting the analysis, which is distinct from the one to one correspondence between theory and application that they see in their textbooks or hear in lectures.
How do Cases differ from other kinds of examples?
Unlike examples from textbooks or those we insert in lectures, cases include information but provide no analysis. Cases present students with complex, unstructured problems that may include extraneous or irrelevant information and often don't include every piece of information an analyst would like to have. Unlike problem sets, they do not break the problem down into clear steps, and frequently have no single "right" answer. Cases provide a rich contextual way to introduce new material and create opportunities for students to apply the material they have just learned. The same overarching case can even can be used several times in the same course, as students return to the story of the case with new analytical techniques and tools. Cases require students to make choices about what theory or concepts to apply in conducting the analysis, which is distinct from the one to one correspondence between theory and application that they see in their textbooks or hear in lectures.
What happens in a Case Method classroom?
In classroom discussion, students analyze the information in the case and use it to solve the problem set up by the case. The discussion can take many forms, including closely directed questioning by faculty to help students draw out the information from the case and identify the central decisions or evaluations that need to be made, more open-ended questions and discussions as students evaluate options and weigh the evidence, and small group work by students focused on specific analytical tasks. Many faculty members use role-play as a technique to put students completely in the case environment. Ideally, case method discussions involve mostly conversation between and among students, rather than discussion centered on direct participation by the faculty member. Many case method teachers describe their role as conductor, facilitator, or guide, drawing attention to their role in setting up discussion in which students are the primary participants.
In what contexts are cases used?
Faculty members use cases in any environment in which they can effectively manage discussion. There are faculty members using it successfully in very large courses (Steve Lamy at USC teaches cases to as many as 300 introductory IR students) and others who use it in very small graduate classes, though very large classes and very small classes can pose particular challenges in generating sufficient participation, focusing attention, or producing the diverse viewpoints that make discussion rich. Cases are used effectively to teach critical thinking and quantitative reasoning, and have been successfully applied in a wide range of disciplines including political science, economics , law, business, chemistry, history, and linguistics, and in both undergraduate and graduate classrooms.
« Previous Page Next Page »

TechBullion
How to use case studies as research paper material in education.

Addressing the ever-evolving challenges and nuances of education in today's multinational landscape necessitates objective and detailed scholarly investigations. These research endeavors lend substantial weight to the development of modern pedagogical practices. Treatises, dissertations, and research papers that use case studies form an integral part of this educational research matrix. 
Case studies facilitate a comprehensive probe into a specific subject, group, student demographic, or pedagogical situation. A research paper using a case study approach involves a meticulous and intimate examination of a particular case or scenarios within real-world educational contexts. Not only does this approach provide researchers a reliable medium to study intricate phenomena within their originating environments, but it also lays the groundwork for pioneering effective teaching methodologies. 
Education case studies are a dynamic, versatile method of gathering authentic, firsthand data, making them an indispensable tool in educational research. As such, they have immense potential to revolutionize the narrative around high-quality education and elevate instructional standards systematically.
Advantages of Using Case Studies as Research Material in Education 
Case studies bring several layers of educational facets to researchers. They offer a practical and real-life context, allowing researchers to understand the effects of different variables in a natural setting rather than a clinical experimental setup. Case studies permit a detailed analysis of the various elements involved in the case. They can delve into the minutiae that are often overlooked in larger-scale surveys or experimental research. The result is often a richer, more nuanced understanding of the subject.
Process of Using Case Studies for Educational Research
To put case studies effectively into practice, specific steps are beneficial. Right off the bat, it is crucial to identify a suitable case that aligns with the research question. After this identification phase, comes the crucial task of gathering detailed information about the case through various methods such as interviews, observations, or archival research.
Once the data has been collected, its analysis and interpretation take the central stage. Analyzing case studies involves dissecting them into smaller parts and investigating each in detail. It may also entail comparing and contrasting the case with other instances to reveal its unique features. After analysis, all findings need to be represented in a clear and coherent manner.
The Benefits of Utilizing Expert Writing Services in Processing Case Studies
One crucial aspect of conducting research using case studies that often goes unmentioned is the utilization of expert writing services. These services can provide a range of valuable support to researchers, ensuring a smooth and comprehensive research process.
When choosing a writing service, researchers should consider several factors such as experience, expertise in the field, customer reviews, and pricing. A reliable writing service like easyessay.us( https://easyessay.us/research-paper-writing-service/ ) can be a valuable resource for researchers, offering assistance with various aspects of the research process.
Firstly, writing services can provide assistance with the actual writing of the case study. This can include help with structuring the study, organizing findings, and ensuring that the study is well-written and coherent. Through their expertise, writing services can help researchers create a polished and professional final product.
Additionally, writing services can play a crucial role in data interpretation. Analyzing case studies often involves dissecting them into smaller parts and investigating each component in detail. This task can be complex and time-consuming, requiring a deep understanding of the subject matter. Expert writing services can provide valuable insights and assistance in interpreting the data accurately and effectively.
Moreover, writing services can ensure that the findings of the case study are presented in a clear and coherent manner.
Applying Case Studies in Various Fields of Education
Case studies have found application in varied fields of education. For instance, in early childhood education, case studies can help educators and researchers understand the learning patterns, behavioral development, and influence of educational strategies on young children. Special education is another field where case studies can be particularly potent, as they can give key insights into the effectiveness of specific teaching methodologies for students with special needs.
Case studies also play an indispensable role in secondary and higher education. They can address student interaction, curriculum effectiveness, reception of pedagogical strategies, and many other facets.
Challenges and Limitations of Case Study Research in Education
Despite their significant advantages, case studies also have certain limitations. They can be quite time-consuming, considering the need for in-depth investigation. There is also a potential bias in case selection or the interpretation of results.  Additionally, due to their detailed, context-specific nature, generalization can be tricky.
Case Study Examples and their Effectiveness in Educational Research
Now let's illustrate the utility of case studies in the context of educational research. For instance, a case study on the application of technology in early childhood education could reveal how young children react to the usage of tablets in the classroom. Similarly, a case study on the efficacy of inclusive classrooms for children with special needs could offer new insights into the challenges and successes of such an environment.
These examples just scrape the surface of the rich tapestry of possibilities that case studies offer for educational research. The results originating from such in-depth studies can have profound effects on educational policy, curriculum design, and pedagogical perspectives.
In conclusion, the importance and benefits of using case studies in educational research cannot be overstated. While they come with their own set of challenges, their capacity to provide detailed, context-specific insights makes them a valuable asset to researchers. In the future , as education continues to evolve in response to socio-cultural changes, the versatility of the case study as a research method will undoubtedly become even more critical.

Recommended for you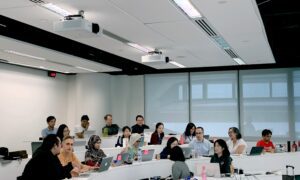 Trending Stories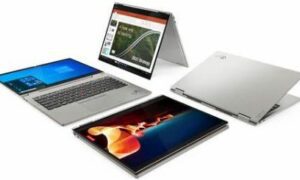 Your Ideal Tech Companion: Navigating Choices at a Premium Laptop Store
In today's digital age, laptops have become more than just devices; they're our indispensable...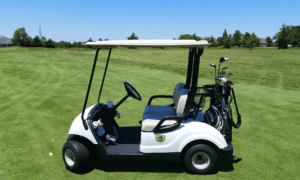 Enhancing Golf Cart Performance with Lithium Batteries
Golf carts have come a long way from being mere modes of transportation on...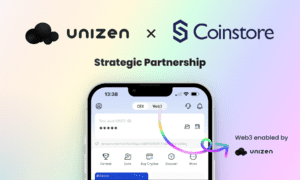 Unizen Enables Coinstore's 3.6M+ Users Access to Over 20,000 Additional Assets.
Major SDK integration with exchange paves the path to further crypto adoption.  Coinstore currently...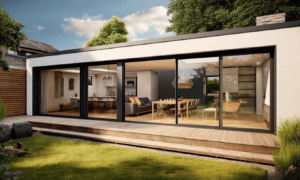 Expanding Horizons: Single-Storey Extension Ideas for Your Home
Are you feeling like your home needs a little extra space and charm? A...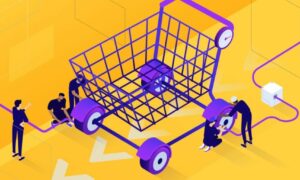 The Top WooCommerce Integrations to Enhance Your E-commerce Store
With eCommerce becoming increasingly popular, people have more opportunities to make money online. This...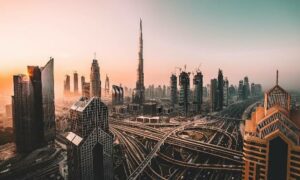 Is Dubai a Perfect Place to Register a Company?
Discover the tax advantages and considerations of starting a business in Dubai in 2023....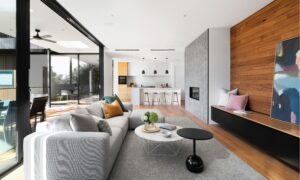 Home Smart Devices Are Transforming Interior Design
The emergence of smart devices and technology has transformed interior design. Some smart devices...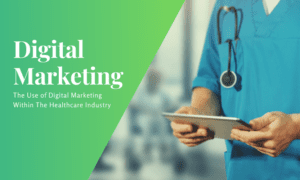 Digital Marketing Within The Healthcare Industry
Digital marketing, an evolving trend permeating across industries, represents a vital frontier for businesses...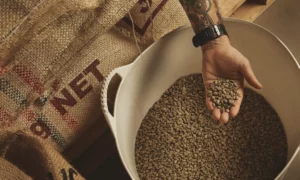 From Bean to Brew: Understanding the Specialty Coffee Supply Chain
Every sip of specialty coffee tells a story—a story of dedication, craftsmanship, and a...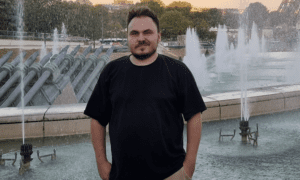 "Money is a key growth marketing metric": an interview with expert Mikhail Pashintsev
Growth marketers are in high demand these days. They are professionals who combine promotion,...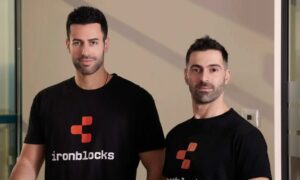 Ironblocks' Security System Successfully Stops Fuse Bridge Hack Attempt
The partnership between Ironblocks, an industry leader in Web3 cybersecurity, and Fuse network, resulted...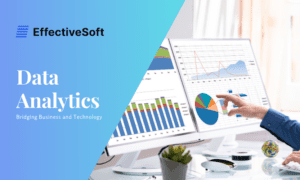 Bridging Business and Technology: The Story of EffectiveSoft Corporation
When it comes to software development and data analytics, there's often an unspoken assumption:...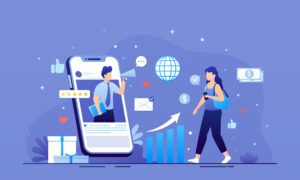 The Art of Customer Marketing: Building Stronger Bonds in a Tech-Savvy World
Introduction In today's dynamic business landscape, where technological advancements dominate the scene, one thing...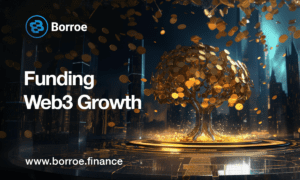 ApeCoin ($APE) Hits a New Low, Decentraland ($MANA) and Borroe ($ROE) Pump on Innovation
A few weeks ago, ApeCoin ($APE) whales transferred their holdings to crypto exchanges, and...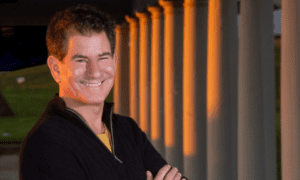 Ramprate is Helping Fortune 500 To Startups Make Impact With AI, Metaverse, Blockchain, Edge Computing And Emerging Innovations: Interview with CEO Tony Greenberg.
Ramprate's vision is to build an ecosystem of "impact-preneurs" and trailblazers powered by opportunities,...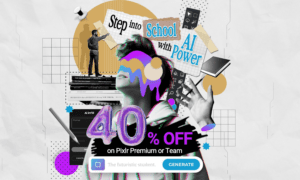 How Pixlr is staying ahead with its AI-powered tools and what it means for the modern student and educator
In the ever-evolving landscape of education, it is crucial for teachers to adapt to...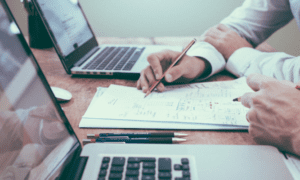 Addressing Cybersecurity Challenges in Digital Banking: Safeguarding Financial Transactions
In the era of digital convenience and efficiency, digital banking has become the norm...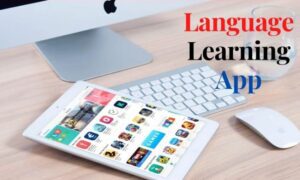 Empowerment through Language: Exploring the Best Language Learning Apps
In today's globalized world, the ability to communicate in multiple languages has become an...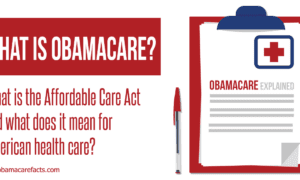 What is Obamacare and How Does it Impact Healthcare
The Affordable Care Act (ACA), popularly known as Obamacare, was a transformative piece of...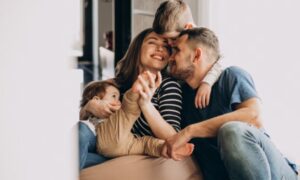 From House to Home: Loving Lifestyle with akubela's Smart Home Control Panels
In the past, homes were just houses – physical living spaces where everything was...
Like Us On Facebook
Latest interview.
Ramprate's vision is to build an ecosystem of "impact-preneurs" and trailblazers powered by opportunities, resources, innovation, and human spirit. RampRate also offers...
Latest Press Release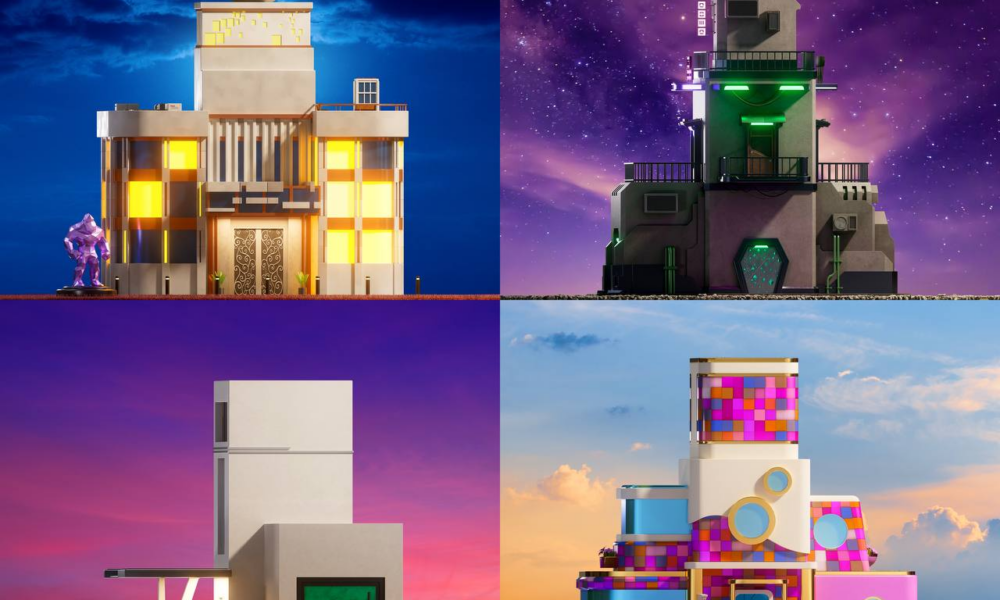 ZTX Web3 Platform Announces Strategic Collaboration With OpenSea NFT Marketplace To Enable Genesis Home Mint
The ZTX Genesis Home Mint is expected to start on August 30 at 11:00 PM GMT+3, via Ethereum's L2 network Arbitrum on...
Pin It on Pinterest
ORIGINAL RESEARCH article
A comparison of teacher's involvement in curriculum development in developing and developed countries: a case study of namibia.
1 Department of Education and Curriculum Studies, Faculty of Education, University of Johannesburg, South Africa
The final, formatted version of the article will be published soon.
Curriculum development is an on-going process which involves different stakeholders such as teachers, parents, curriculum specialists, academic institutions and the general public. The involvement of all these stakeholders is essential if such curriculum initiatives are to become successful. Accordingly, this study sought to determine how teachers are involved in the curriculum development processes in Namibia. It did this by examining related literature from selected developing and developed countries on teacher involvement and participation during curriculum development processes. It further deployed a qualitative research design which had a sample size of eleven secondary school teachers who were interviewed, and six NIED officials who filled in questionnaires. The empirical data were thematically analyzed in light of the literature review and Pierre Bourdieu's Capital and Class Distinction as a theoretical framework. This theory was mainly selected for its ability to illuminate issues of power-relations and exclusions, and how powerful individuals manage to advance and sustain their political interests through manipulation of curriculum processes and content as well as the individuals who use that curriculum. Key findings revealed that in many developing countries teachers are systematically excluded from curriculum development processes even though they (the teachers) are the most critical stakeholders owing to the fact that they are the ones who interact with the educational content as well as the students every day. The findings also demonstrated that secondary school teachers in Namibia did not meaningfully participate during the key stages of curriculum development processes. These findings affirmed the assumptions that teacher voices are mostly discounted during curriculum development processes in many countries despite the centrality of their roles and functions. The study further established that Namibia, like many other countries across the globe, use the top-down (pipes) approaches when developing their curricula unlike developed countries such as Australia, Finland, Singapore and others.
Keywords: Equity, curriculum transformations, Intentions, top-bottom approaches, bottom-up approaches
Received: 20 Jun 2023; Accepted: 05 Sep 2023.
Copyright: © 2023 Chibambo, Matiki and Divala. This is an open-access article distributed under the terms of the Creative Commons Attribution License (CC BY) . The use, distribution or reproduction in other forums is permitted, provided the original author(s) or licensor are credited and that the original publication in this journal is cited, in accordance with accepted academic practice. No use, distribution or reproduction is permitted which does not comply with these terms.
* Correspondence: Dr. Mackenzie I. Chibambo, Department of Education and Curriculum Studies, Faculty of Education, University of Johannesburg, Johannesburg, 2006, South Africa
People also looked at

IOE - Faculty of Education and Society
News and events
Departments and centres
Innovation and enterprise
Teacher Education College
Contact IOE

Maths education must integrate quality EdTech faster to thrive in a data-centric future
7 September 2023
IOE academics outline a 20-year strategy to support the implementation and effective use of digital technologies in mainstream maths education in schools and colleges.
Maths educators at IOE, UCL's Faculty of Education and Society, have authored a report to inform a new vision for the role of technology in maths education. The report, published today, was commissioned by the Royal Society's Mathematical Futures Programme.
The Programme is an initiative seeking to evolve how maths is taught in the UK by guiding policy, to ensure maths education is fit for the purpose of equipping upcoming generations with the mathematical, data and statistical competencies they need to meet the demands of the 21st century.
The report's authors Dr Cosette Crisan, Dr Eirini Geraniou and Professor Jeremy Hodgen comment that as digital technologies, bolstered by rapid advancements in artificial intelligence, assume greater prominence across society, mathematics education stands at a pivotal juncture. However, this area of the curriculum currently lags behind other domains in harnessing digital technologies to enrich learning and teaching.
Their report, published today, suggests strategies for how to effectively integrate digital technologies into teaching, learning, and doing mathematics, and how to support educators in discerning which digital technologies are best suited for distinct educational contexts. It will also guide the Mathematics Futures Programme's policy recommendations for leveraging digital technologies where demonstrable benefits exist.
Six recommendations emerge from the report's insights, which include the need for further research and collaboration with the technology industry, teacher professional development, incentivisation and accountability, accessibility and infrastructure in schools.
The authors recognise that to realise these changes, it will take significant time and investment, therefore they envelope the recommendations into a strategy that suggests how actions can be carried out in three iterative stages over the next 5, 10, and 20 years.
The six recommendations are summarised as below:
Make mathematics-specific digital technologies easily available and accessible in mainstream education.
Continue to research and develop the implementation and application of mathematics-specific digital technologies in mathematics education.
All mathematics teachers are required to engage in a minimum level of digital technologies related professional development.
Establish mechanisms for incentives and accountability measures: Assessment, National Curriculum, Ofsted, Teacher Training Curriculum.
Support schools to improve their technology infrastructure and provision of digital technology devices, tools and apps.
Improve and support the working environment with access to digital technologies and quality didactical resources.
The research team said: "We are delighted to have worked on this report which will overhaul policy and accelerate transformations in the landscape of digital technology for mathematics education in the UK."
Read the report: Educational technologies in Mathematics education
The Royal Society Mathematical Futures programme
Q&A with Dr Cosette Crisan
Dr Eirini Geraniou's research profile
Professor Jeremy Hodgen's research profile
Mathematics Education Group
Department of Curriculum, Pedagogy and Assessment
Tierney via Adobe Stock.
Related News
Related events, related case studies, related research projects, press and media enquiries.
UCL Media Relations +44 (0)7747 565 056
Blog The Education Hub
https://educationhub.blog.gov.uk/2023/09/06/new-guidance-on-raac-in-education-settings/
List of schools affected by RAAC and what you need to know about the new guidance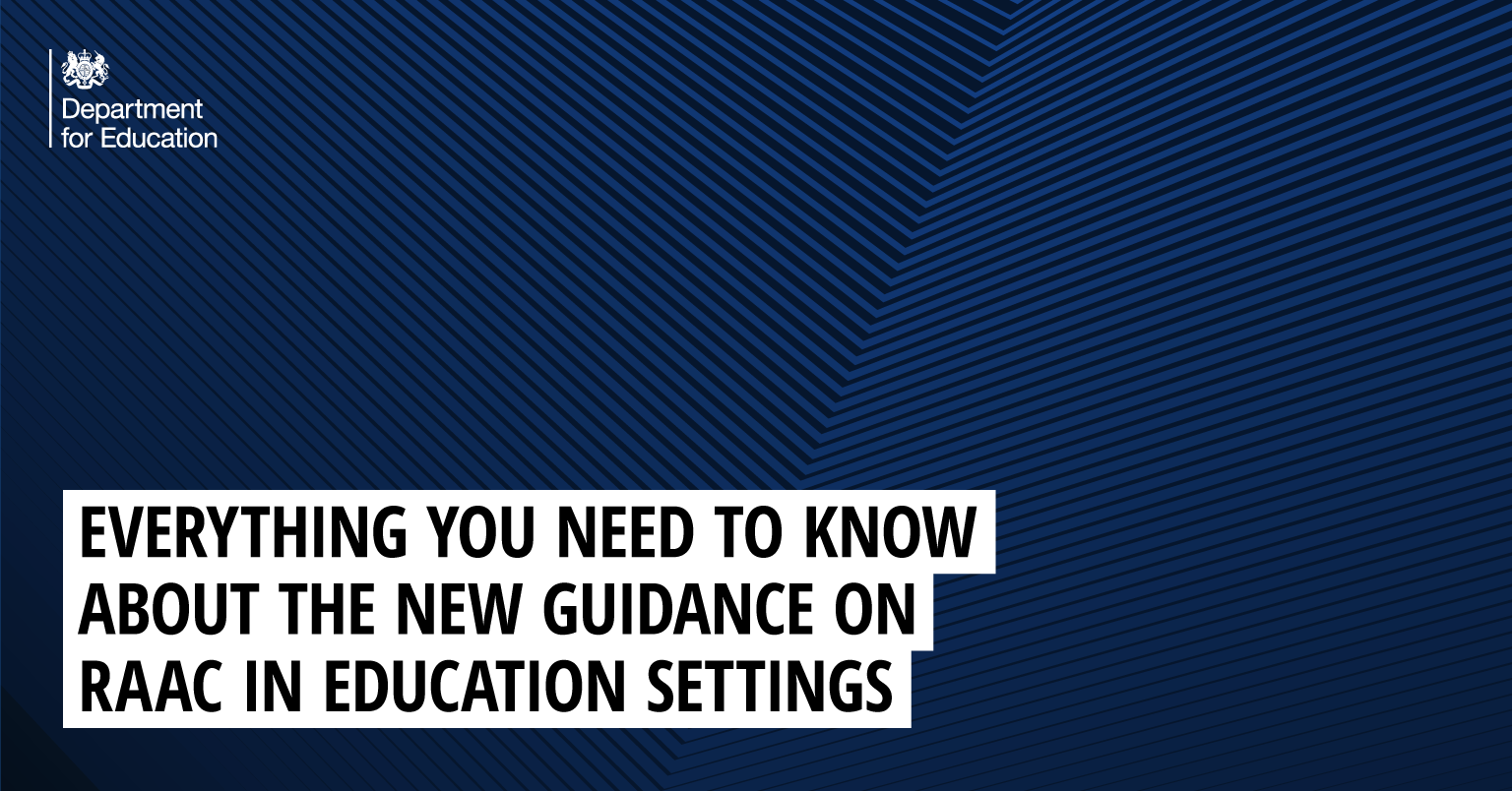 This article was first published on 31 August and has been updated to reflect the latest information. 
Nothing is more important than the health and safety of children and staff. This is why we've announced a change in our approach to managing a building material found in some school buildings and other education settings, known as Reinforced Autoclaved Aerated Concrete (RAAC).
We have been proactively monitoring all confirmed cases of RAAC closely. Recent cases have led for the Department to be concerned about education settings', including schools, colleges and maintained nursery schools, ability to carefully manage the presence of RAAC in their buildings.
As a result, we have published new guidance advising education settings to vacate areas that are known to contain RAAC, unless or until suitable mitigations are in place. We're working hard to make sure any disruption to education is kept to a minimum.
Thanks to the hard work of education leaders and local councils, the majority of settings have already been able to put mitigations in place and open for the start of term, with 70% of settings providing face-to-face learning for all pupils this week.
It's important to remember that currently less than 1% of settings are affected by this new guidance. Your child should attend school as normal in September, unless you hear differently. We have spoken to the education settings that are impacted and they are being contacted by a dedicated caseworker who will support them through each step of this process.
Here's everything you need to know about RAAC, and how we're supporting schools, colleges and nurseries across the country to manage it safely.
List of schools affected by RAAC
The list of schools and colleges where the presence of RAAC was confirmed by 30 August has been published, here, on Gov.uk .
As of 6 September, most settings have already been able to put mitigations in place and open for the start of term – 104 settings are providing face-to-face learning for all pupils this week. Meanwhile, 20 settings have put hybrid arrangements in place, with some pupils learning off-site, and 19 have delayed the start of term by a few days to ensure pupils can return to face-to-face learning safely on site.
Only 4 have had to move to remote learning. Nine settings have since been found not to have RAAC.
In 2022, the Department for Education sent a questionnaire to responsible bodies, asking them to provide information to help us understand the use of RAAC across the school estate and make sure the correct support is in place. We are still waiting on some responsible bodies to return their questionnaire.
The figures published today are likely to rise over time surveys are carried out and as the remaining 5% of responsible bodies return their questionnaires. Any responsible body or school that has notified the Department of suspected RAAC will be surveyed within the coming weeks and supported to put mitigations in place.
What is RAAC?
RAAC is a lightweight, 'bubbly' form of concrete commonly used in construction between the 1950s and mid-1990s. It is predominantly found as precast panels in roofs, commonly found in flat roofs, and occasionally in floors and walls.
It means it may be found in any school and college building that was either built or modified in this time period.
How and why has the way you deal with RAAC changed?
We have been helping schools and responsible bodies, such as local authorities and multi-academy trusts, to manage the potential risks of RAAC since 2018 by providing guidance and funding.
However, recent cases have led us to be concerned about education settings' ability to carefully manage the presence of RAAC in their buildings, which is why we've updated the guidance.
This is a precautionary step, but the safety of young people and staff is always our priority.
To minimise any disruption, all education settings with confirmed RAAC will be supported by a dedicated caseworker to help them through any necessary changes.
How many schools are affected by RAAC and will all of them need to close?
There are over 22,000 schools and colleges and less than 1% are known to be affected. And no – not all schools affected by RAAC will close.
The impact of RAAC is varied – some settings may have very little RAAC present with limited disruption as a result. For example, this change in approach could lead to the temporary closure of one school space, like a single classroom. In most cases, children will be able to continue attending school as normal.
How are you supporting schools and education settings where RAAC is present?
Most education settings will be unaffected by this change in approach.
For those settings that are affected, we're working to make sure there is minimal disruption to education and the vast majority will remain open for face-to-face learning from the start of term.
All settings known to contain RAAC will be assigned a dedicated DfE caseworker who will work with the responsible body to assess the site's particular needs and help them put in place individual solutions.
This could include using other on-site buildings, local spaces, safety measures in the affected area and, in some cases, erecting temporary buildings.
We have also published further  guidance  for schools and colleges on identifying and managing RAAC. This will set out how the department will provide support and capital funding to schools and other settings so that face-to-face education continues safely.
How will this be funded?
The government will spend whatever it takes to keep children safe.
This includes paying for the emergency mitigation work to make buildings safe, including alternative classroom space where necessary.
Where schools need additional help with revenue costs like transport to other locations, we are actively engaging with every school affected to put appropriate support in place.
What should schools and other education settings do if they are worried about RAAC?
If they haven't already, responsible bodies should fill out our questionnaire on RAAC at this link .
Based on the answers given, settings with suspected RAAC will be brought forward for surveying. We hope to have all schools currently suspected as containing RAAC surveyed in a matter of weeks.
If RAAC is confirmed, we will ensure appropriate rapid action is taken. This could include providing funding to remove any immediate risks and, where necessary, arranging temporary buildings to be put in place.
What about other education settings like colleges? Are they also at risk from RAAC?
The change in guidance covers state-funded educational settings, responsible bodies for maintained nursery schools and colleges should fill out the same questionnaire as schools so they can get the support they need.
Is my child's school closing because of RAAC and how can I find out the latest information?
Schools and other education settings will let you know directly if there is any change to the start of term.
Most schools will be unaffected, and children should attend school as normal in September, unless you hear differently.
How do I know whether my child's school has been surveyed?
Parents unsure about whether their child's school has undergone a RAAC survey should contact their school directly.
In the coming weeks, we will have surveyed and agreed mitigation plans with 95% of schools. To date, two thirds of schools who think they may have RAAC have been found to not have RAAC once properly surveyed.
We are still waiting for some schools to respond to our questionnaire, which may identify more schools where RAAC is present. However, we expect the total number of schools affected to be in the hundreds, not thousands, meaning over 95% of schools will be totally unaffected.
Is it safe for children to go to school?
Yes, unless advised by their school, children should be in school.
It has always been the case that if the Department is made aware of a building that poses a safety risk, we will take immediate action to ensure safety and mitigate the situation.
How are you keeping school buildings safe?
We have invested over £15 billion since 2015 to keep schools in good working order, including £1.8 billion committed for 2023-24.
We are also investing in 500 projects for new and refurbished school buildings through our  School Rebuilding Programme .
You can read more about how we're keeping school building's safe on the  Education Hub.
Tags: List of schools affected by RAAC , RAAC , RAAC in schools , Reinforced Autoclaved Aerated Concrete , school building safety , school buildings , School buildings conditions , What is RAAC?
Sharing and comments
Share this page, related content and links, about the education hub.
The Education Hub is a site for parents, pupils, education professionals and the media that captures all you need to know about the education system. You'll find accessible, straightforward information on popular topics, Q&As, interviews, case studies, and more.
Please note that for media enquiries, journalists should call our central Newsdesk on 020 7783 8300. This media-only line operates from Monday to Friday, 8am to 7pm. Outside of these hours the number will divert to the duty media officer.
Members of the public should call our general enquiries line on 0370 000 2288.
Sign up and manage updates
Follow us on social media, search by date, comments and moderation policy.